The CEO, Shoptomydoor is focusing on growing the Nigerian economy through SMEs and connecting business with global trusted suppliers and merchants for mini-import, seeing the opportunities to connect SMEs with major sellers in USA, UK and China. As well as balancing import with lucrative opportunities found in export.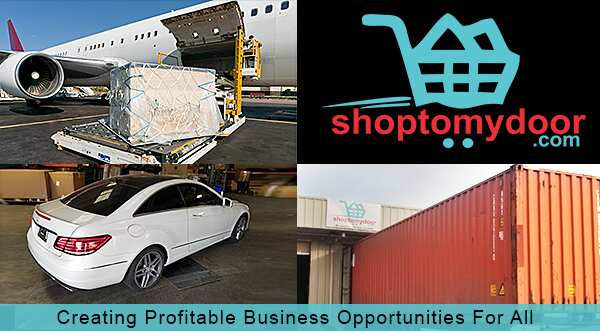 Shoptomydoor is proud of the hardworking youths in Nigeria who make fantastic products from materials in Nigeria and is ready to help sell these products in countries like USA, where items like Ankara, Benin beads, Leather made slippers and other Africa attires are in high demand. You will be surprise to find out more when you click the link https://shoptomydoor.com/profitable_business_opportunities_for_everyone
The chief executive officer, Nduka Udeh has revealed his plans to help reduce the rate of poverty in Nigeria. Stating that: "There is no need waiting for the Government to do everything. With millions of youths affected greatly by the failing economy, he calls out others in the private sector to put heads together to help unemployed youths, underpaid workers and others critically suffering in Nigeria today. The future is the youth and we must help them grow into the leaders."
Shoptomydoor recently unveiled its new tag line and business focus: creating profitable business opportunities for all. This is aimed at supporting small start-ups, SMEs and millions youth who may have minimal capital to start right away, as well as enlighten and groom those who aspire to become entrepreneurs in future using import or export business opportunities.
Calling on Nigerian youth in tertiary institutions: college of education, polytechnics and universities to join the Shoptomydoor Business Forum to share from his experience in import/export business and help create job opportunities for Nigerians.
According to Nduka Udeh: "www.shoptomydoor.com has been in logistics business, especially on import for 10 years. We have shipped millions of products from over 80,000 online stores in USA, UK and China for individual who desire quality brands. While business yearn for countries, they can import from with lesser production cost yet maintaining great quality. We are eager to create profitable opportunities for all."
[Sponsored]