Do you know who Rachel Cook is? She is one of America's uprising models. She is known for her beauty not forgetting her huge social media following. Her popularity is growing by the day, and if you follow her Instagram account, it is easy to see why!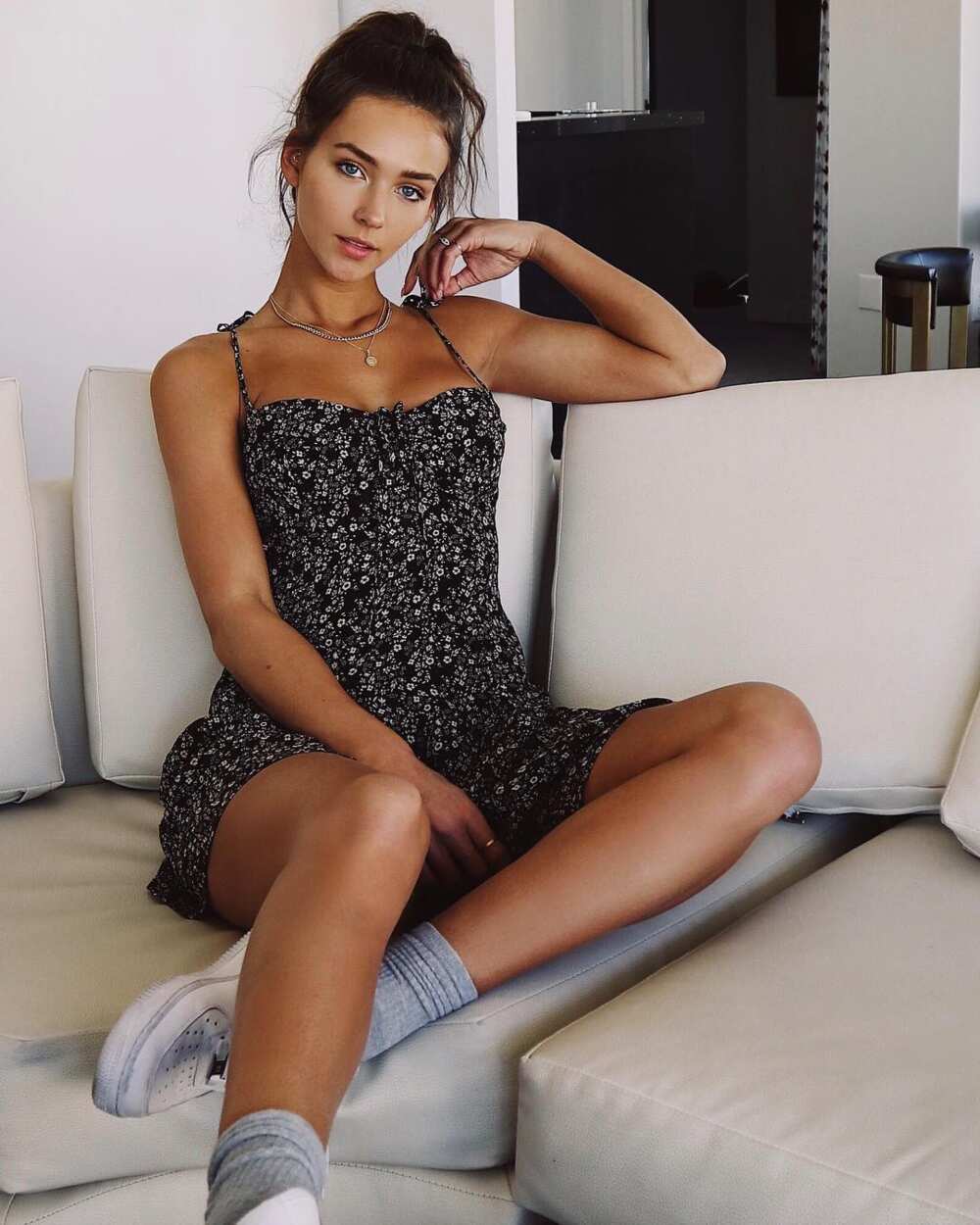 The 24-year-old stunner is a young model who has grown in the modelling industry because of her large following on Instagram. Her breathtaking beauty also influences her popularity. The Instagram star is also a model that is thriving in the social media industry and is one of the great social media influencers nowadays. Her career in modelling seems to be most favoured by her unique body. Having blue eyes and light brown hair have had her at some point tagged as the IG Girl.
Rachel Cook profile summary
Full name: Rachel Cook
Date of birth: January 8th 1995
Birth town: Seattle, Washington
Rachel Cook age: 24 years
Profession: Fashion model
Nationality: American
Rachel Cook height: 5 feet 9 inches
Net worth: $700,000
Ethnicity: White-Caucasian
Weight: 55kgs
Religion: Christianity
Sexual orientation: Straight
Current residence: New York, USA
Eye colour: Blue
Hair colour: Brown
Marital status: In a relationship
READ ALSO: Olesya Rulin bio: age, height, boyfriend and hot pictures
Rachel Cook bio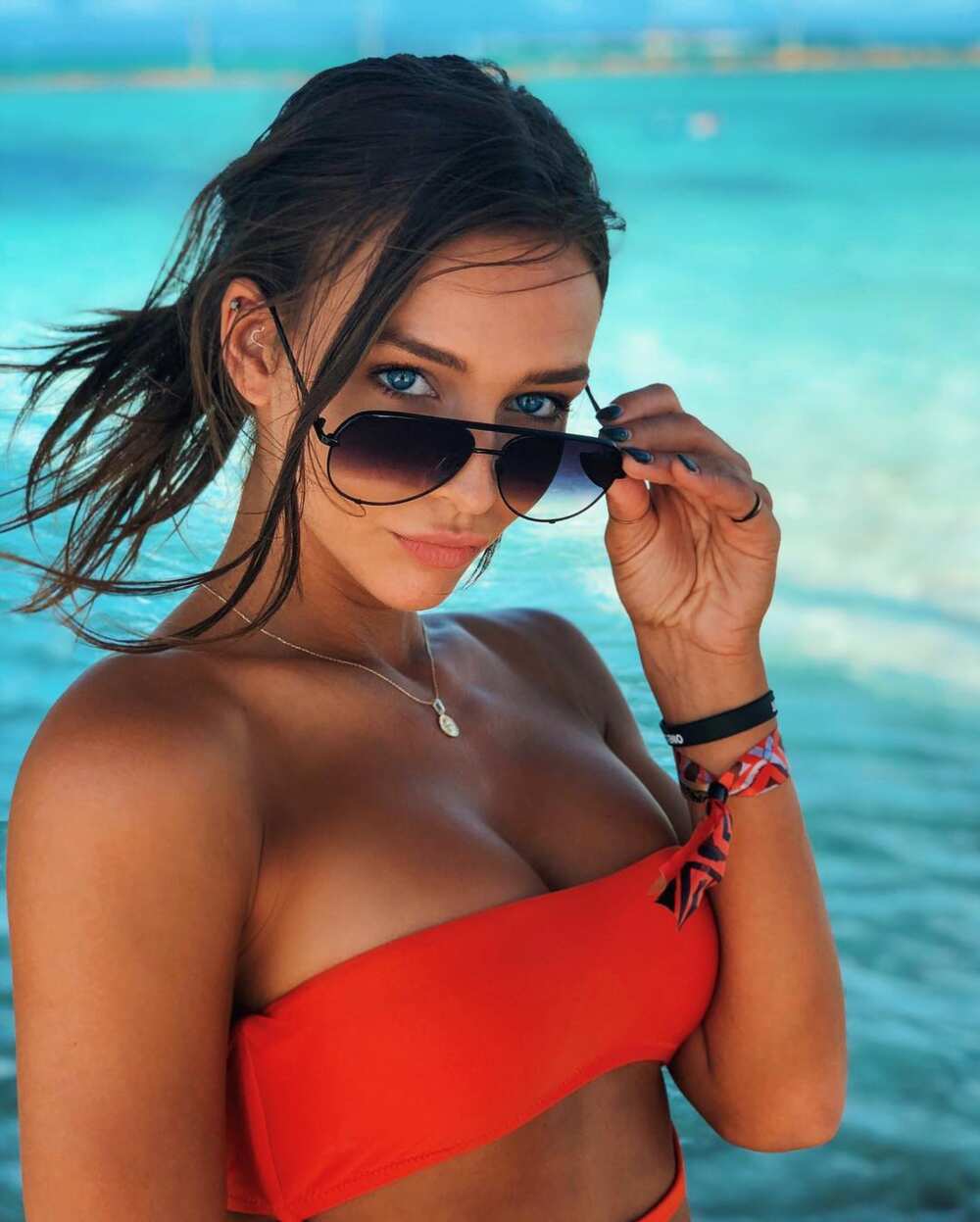 Born on the January 8th 1995 in Seattle Washington, the beautiful young lady has majored in the fashion modelling industry. As young as the model is, she has over her youthful years grown to be one of the most beautiful and top influential models in the United States of America. She seems to have established management for her career. Succeeding in the modelling industry takes a lot for one to have a significant impact on that industry.
Rachel Cook model and career growth
The star is one of the most beautiful models in the United States of America. Her beauty seems to have attracted most brands and companies to work with her. Some of these companies include modelling agencies such as the IMG Models, Seattle Models Guild and Stars Model Management. Cook currently works for The Face Models. The agency is based in Mexico.
READ ALSO: Cosplayer Enji Night bio: age, height, measurements, real name, boyfriend
Rachel Cook net worth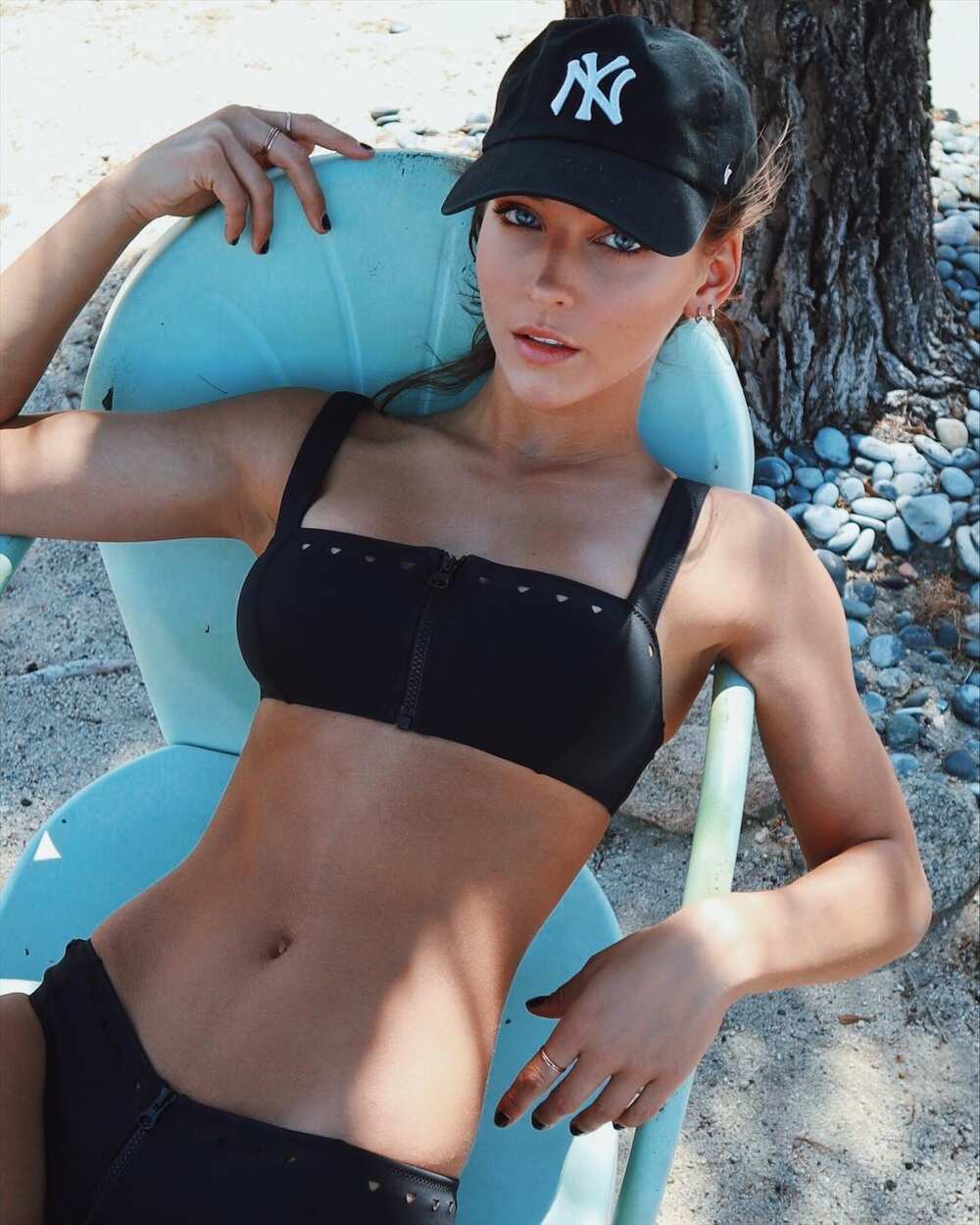 Modelling for the Instagram star is making her a lot of good money. As of now, her net worth is estimated to be approximately $700,000. It seems like age is not an obstruction for the beautiful woman to aim for the sky.
How old is Rachel?
For those who want to know Rachel Cook model age, having been born on January 8th 1995, this means she is 24 years old.
Rachel Cook height and weight
Rachel's height is around 5 feet 9 inches (175 centimetres). Her body weight is somewhere around 121 pounds (55 kilograms).
Rachel Cook boyfriend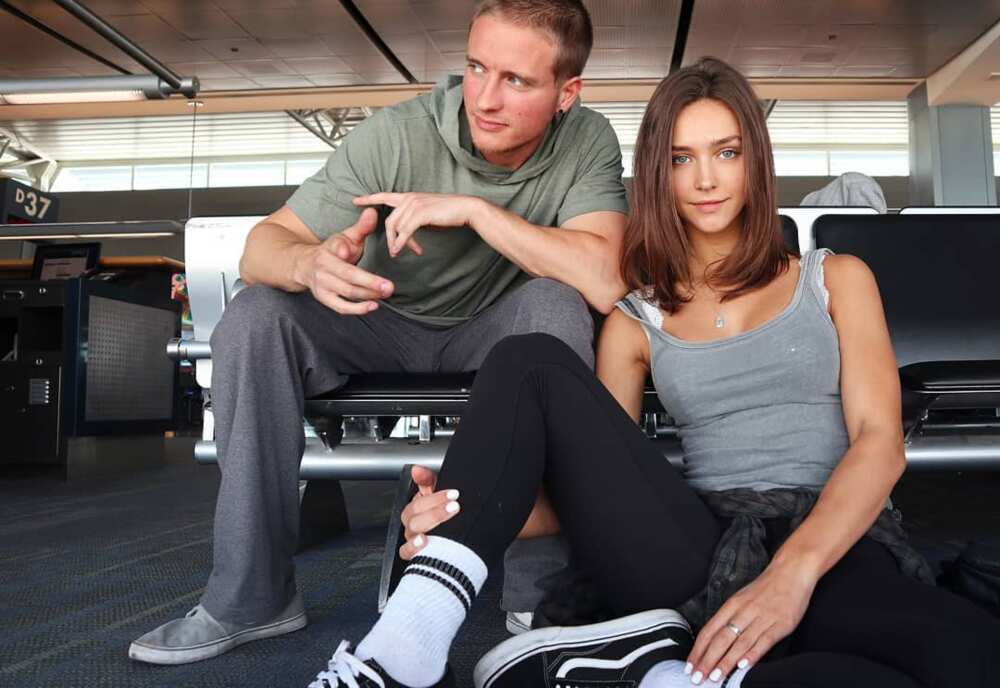 Just recently, the young superstar introduced her boyfriend, Tyler Warf. She has finally come out to introduce her boyfriend, Tyler to her YouTube fans formally. In one of her vlogs, she clearly states that there are plans for her moving in with her boyfriend into her recently bought van. She shocked her fans with her plans of settling in a van rather than her house. The two love birds had been spotted at the grand opening of the "Criss Angel MINDFREAK" at the Planet Hollywood Resort earlier this year. Her boyfriend has, however, not disclosed details of his family.
Rachel Cook Instagram model
Cook has a huge following on her Instagram account. She goes by the name rachelc00k. As of now, Cook has an audience of 2.4 million. She always posts excellent and beautiful pictures of herself. There are rumours that brands and companies approached her because of her high numbers on Instagram. As a model, having over a million followers is suitable for your brand. For the Instagram star, she has to update her fans of all her dealings and achievements. This helps in retaining their engagement. Her Instagram account has made her brand grow to reach out to many of her international fans. With an account of over 2.4 million followers, she has used her Instagram account as a marketing tool whenever she is working with any of the fashion companies. After all, she is a fashion superstar, and social media marketing is one of the best platforms that she can get to use to get her clients.
For the American model, it might seem that she has had it easy from her modelling career. However, one character that most aspiring models should borrow from her is her determination. For those who want to be like her, you can focus on growing your Instagram account by posting clear and professional pictures. Rachel Cook is proof that for one to have a good following on their account, it is essential that you consider posting pictures that shows professionalism. It seems that the future is bright for the talented model.
READ ALSO: Isidora Goreshter bio: age, height, nationality, husband