Who is Jesse Lee Soffer dating now?
Jesse Lee Soffer is terrifically charming. He is a talented promising actor at his age of 35; still, fans are interested in other sides of his life and personality. Who is this adorable young man dating or, maybe, is he married?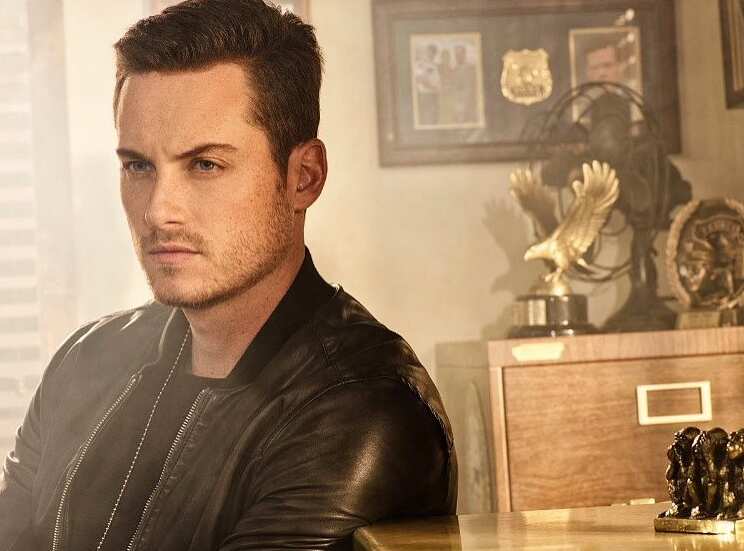 Who is Jesse Lee Soffer dating? This is one of those burning questions that trouble the young celebrity's fans most of all. Indeed, such a handsome young man must have a crush! What is more, female fans may hope that if this handsome man is single, they still have a chance of winning his heart. In the meanwhile, we have managed to get some information regarding the actor's past and ongoing relationships. So, if you are interested, sit tight and enjoy the investigation.
Date of birth: 23 April 1984
Birthplace: Ossining, NY
Family: Stan Soffer and Jill Hindes (parents); 4 siblings
Education: College at NY University
Sports: soccer, basketball and tennis player while at school
Height and body statistics: 5 ft 8 in, athletic
Jesse Lee Soffer wife: not married
What is known about Jesse Lee Soffer and Sophia Bush relationship?
While engaged in Chicago P.D. (another police drama series presented in January 2014 on NBC), the young actor encountered a charming colleague. Sophia Bush was performing the role of Erin Lindsay, a detective.
Sophia is known for having romantic relationships with her colleagues on set. While filming One Tree Hill (a TV drama running between 2003 and 2006 in the USA), she was said to date three male colleagues at different times: James Lafferty, Chad Murray, and Austin Nichols. The new romance that flared up between her and a new male colleague was not anything outstanding from this point of view.
This relationship between Sophia Bush and Jesse Lee Soffer was secret at first, but the couple did not manage to keep it low-key for a long time. Three months of dating while only the best friends were aware of their ongoing romance – and the relationship became official and public.
READ ALSO: Kate Norley biography: who is John Oliver's wife?
Previous romances Sophia had seemed to last a little bit longer: she even managed to get married to Chad Murray. Now, the relationship hardly lasted for a year when sad news about Sophia Bush Jesse Lee Soffer split came. The audience was grieved a lot because the couple looked super cute. Everybody thought the two were happy together because so they looked during their public appearances.
Yet, it was said that the young actors had parted as friends and remained friends, no matter what. After all, their romance just did not work out. There is no information on the cause of their breakup. We can suspect anything, but there is no evidence of an offence, infidelity, or another scandalous reason for their parting.
Are Sophia Bush and Jesse Lee Soffer back together?
In a while after the breakup, the audience received another piece of news. The news was exciting this time! The two were spotted by paparazzi walking a random New York street while holding their hands! Fans still hoped that everything would be mended between the former sweethearts. What is more, they kept on playing each other's love interests in the show in spite of the actual breakup in their real life.
It was 2015, and everything looked like Jesse Lee Soffer and Sophia Bush could be together again. Knowing how secret these two can be when they want it, fans suspected them of keeping on with their romance under some disguise. In 2016, the actors were seen to attend the UNICEF Neverland Masquerade. Again, they looked like they were together, and this appearance fuelled the fire of gossiping.
However, fans' dreams never came true, and the couple separated completely.
Were Sophia Bush and Jesse Lee Soffer engaged?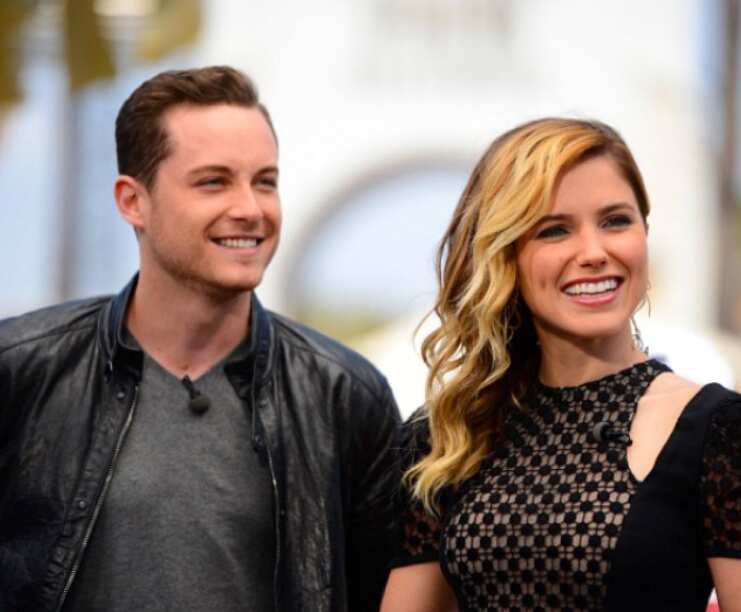 There is no information about such a meaningful step in the life of the two actors. Of course, there can be some rumours like this, but we have not found any reliable evidence of such a turn in their relationship. It is reported that the probable cause for their separation was the fact that they simply fell apart after a time together. It is not likely that people will get engaged if they feel the growing mismatch between them.
Is Jesse Lee Soffer single now, after the misfortunate romance?
It is obvious that such a sweet young man will not need to travel far to find another true love. While filming Chicago Med, a sibling of Chicago P.D., the actor encountered another lovely colleague, Torrey DeVitto. The charming lady also has quite a large list of former sweethearts and even an ex-spouse. She used to be married to Paul Wesley between 2011 and 2013.
Torrey became Jesse Lee Soffer girlfriend officially after an interview to US Weekly in 2018. Now, the relationship between the two young stars is less than a year old, and they still seem to look happy!
Everything we can do here is wishing sincerely that Jesse Lee Soffer and his sweetheart have further happiness and true love. They both deserve it after many years of searching for a soulmate and real devotion. May they be happy, and we will look forward to any news from them.
READ ALSO: Actor Hill Harper biography: parents, education, net worth, is he gay?
Source: Legit.ng