What comes to mind when the topic of beauty and success pops up? Demi Rose. She is a renowned model whose beauty and curves captivates people's minds. The fashion goddess has maintained her flawless look, amazing facial features and dress code to perfection. The young model and social media star is a force to watch out for because she is taking the world by storm.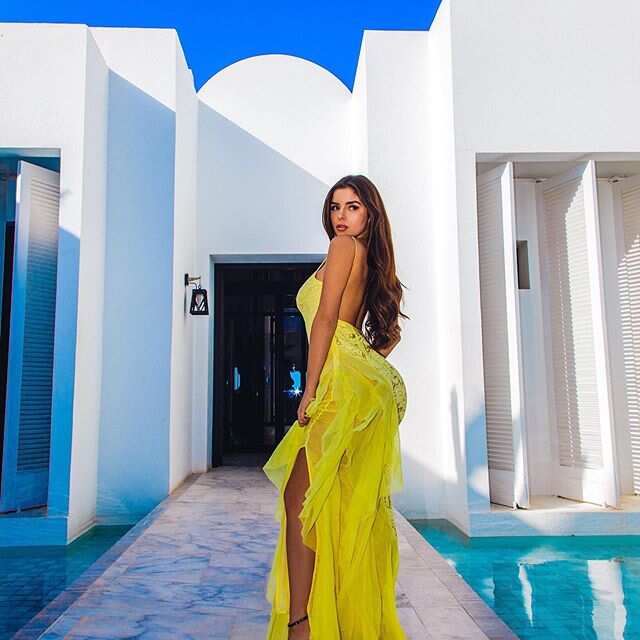 Who is Demi Rose? She is a gorgeous and talented model who was born on the 27th of March 1995 in Birmingham, England. Her parents gave her Demi Rose Mawby as her official name. Barry Mawby is the model's father while her mother's name is Christine Mawby. What is Demi Rose age currently? Demi Mawby age is 24 years old, and her star sign is Aries. Demi's ancestry is British-Colombian, and her nationality is British. She has one sibling, a younger sister, whose name is currently unknown. Today, the model, DJ and social media star from Birmingham resides in Miami, Florida.
Demi Rose profile summary
Name: Demi Rose Mawby (commonly known as Demi Rose)
Date of birth: 27th March 1995
Place of birth: Birmingham, England
Current residence: Miami, Florida
Horoscope sign: Aries
Nationality: British
Ancestry: British-Colombian
Religion: Christianity
Height: 5 ft 2 inches (157 cm)
Weight: 52 kg (115 lbs)
Eye colour: Brown
Body complexion: Medium colour
Hair colour: Dark brown
Shoe size: 4 (American measurements)
Dress size: 8 (American size)
Sexual orientation: Heterosexual
Alma mater: Walsall College, John Willmott School
Profession: Model, Instagram influencer, DJ
Childhood and education
Not much is known about Demi Rose's childhood. Demi Mawby grew up in a middle-class home in a sleepy town called Sutton Coldfield, Britain, where her father served as a bank manager. As a child, she enjoyed cooking and playing with her pets, a cat named Raggles and a white dog Leo. Her parents noted her love for the mirrors early in life. She grew up having a voluptuous and curvy body. Sadly, her peers bullied her due to her curvaceous body. Demy Mawby always wanted to be a model, but she feared her dream would not come true due to her short height.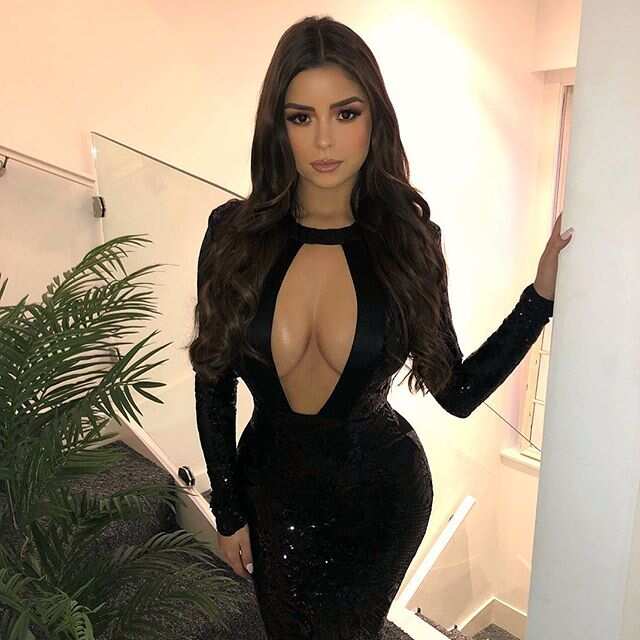 Model Demi Rose went to New Oscott Primary School before joining the John Willmott School for high school education. She graduated from high school in Birmingham, England. She also went to Walsall College for higher education where she pursued a course in Beauty Therapy and Spanish. At the time, she thought the course had little meaning. Nonetheless, she excelled in college, and this boosted her confidence especially in body image.
READ ALSO: Sarah Snyder bio: Age, parents, net worth, relationship with Jaden Smith
Body measurements and appearance
How tall is Rose Mawby? She is quite short. Demi Rose height is approximately 5 feet 2 inches (1.57 metres). She weighs about 52 kilograms (115 pounds). Her shoe size is four in American measurements, and she has dark brown eyes, and her skin complexion is of medium colour. The bust-waist-hip measurements of this model are 37-24-36 inches. A dress in size 8 (US size) fits Mawby perfectly. Her bra size is 32DD.
When asked about her curvaceous body and how she maintains it, she replied that her secret was making healthy dietary choices. She also attributed her fantastic figure to having great genetic makeup and putting in a lot of hours at the gym.
Career path
At 18 years old, Demi joined Instagram where she started by posting her selfies on her account. Her pictures were so attractive that she quickly caught the attention of numerous people who are now her followers on this social media platform. The Taz's Angels management group noticed her on Instagram and contacted her. Demi signed a contract with Taz's Angels. It is a publicity group where girls live in a mansion where they get assistance in achieving their dreams. At Taz's Angels Demi learned how to model. Over time, she became a professional model.
Through Taz's Angels, Demi got links and opportunities to do many photo shoots. Her photos circulated all around the world and fascinated many people. The model worked with this publicity group until 2015 when she exited to pursue other interests. She was keen on building her brand away from someone else's shadow. Her pursuit for independence saw her submitting applications to modelling agencies. One agency responded within 24 hours! The lucky lady signed with the agency and was able to work with big brands such as FHM magazine, Zoo Magazine, Worldstar HipHop, and M! Magazine.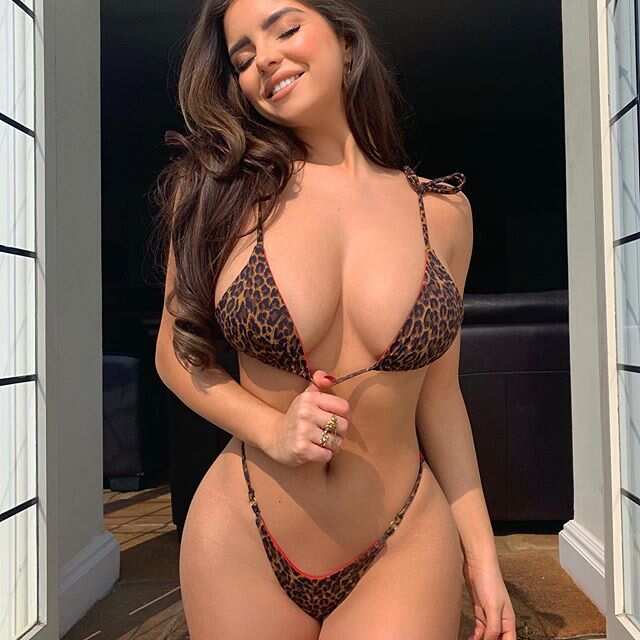 Besides her modelling projects, the beautiful young lady has featured in several music videos. She has made appearances in music clips with personalities such as Chris Brown and DJ Khaled. In 2014, Demi Rose was honoured by Zoo Magazine as the Hottest New Girl on the Planet. Demi is also a DJ and was named the world's sexiest DJ by different media channels. In her cap as a DJ, she released a mixtape titled Ritmos Del Sueno in 2016. She has a SoundCloud account where she uploads her music mixes. The Demi Rose Mawby age is proof that one can be successful while still young.
Net worth
There can be no dispute that the stunning Demi model is a gem. The talented lady with a gorgeous figure has proved to many girls that height is not a hindrance in the world of modelling and entertainment. As a result, she has inspired a lot of young girls to pursue their dreams while still young and to accept and embrace their bodies. Modelling has earned her the lavish lifestyle she enjoys today. Demi's net worth is estimated to be $2 million.
Relationships and marriage
In 2016 Demi Rose reportedly dated rapper Tyga who is best known for once dating socialite and business mogul Kylie Jenner. Rumours surfaced that Tyga was Demi Rose boyfriend when the two were caught on camera attending a glitzy party in Cannes. The paparazzi spotted the duo arriving at the Gotha Night Club. The Demi Mawby Tyga relationship caused an uproar in the media. Many people argued that she resembles Tyga's ex-girlfriend, Kylie Jenner. Many argued that the rapper was still in love with Jenner and was merely using her look-alike to feel better.
Neither Demi nor Tyga openly discussed their relationship in public spaces despite being captured together frequently. The supposed Demi Rose Tyga dating life, however, came to an end and Tyga went back to his ex Kylie Jenner, but the relationship with Jenner also failed. It is not known whether Demi Rose and Tyga have a cordial relationship now.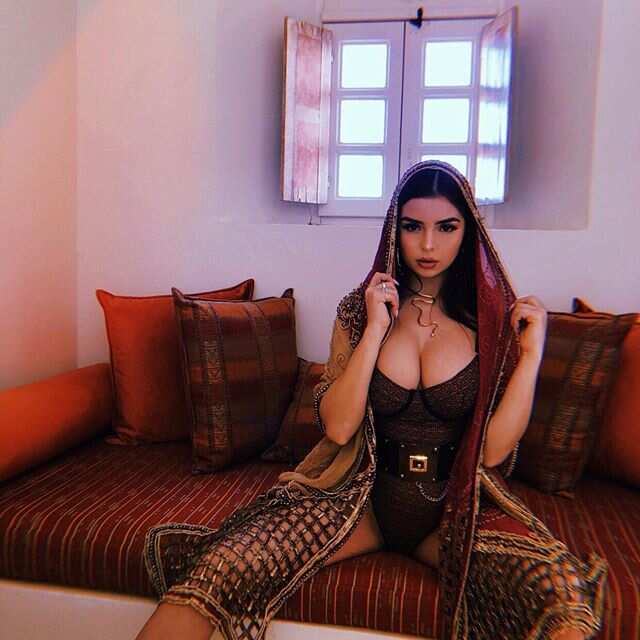 In July 2017 Tygas ex Demi got started dating DJ Tom Zanetti. They were spotted cuddling in a yacht in Formentera. Although little is known about this relationship, it appeared to have lasted for a short time. Demi's photo of her kissing DJ Chris at the Madrid airport surfaced a short while after she was captured with DJ Tom Zanetti. It is evident that the model loves to remain mute about her romantic relationships. The world does not know who she dated before the Demi and Tyga relationship. Her current relationship status is not known. She is, however, not married. After all, she is still young and focused on pursuing her dreams.
Rumours and controversies
For many years now, people have accused the model of enhancing her body. While body modifications have become the norm especially among celebrities, a section of the population thinks that is misguided. She has supposedly had breast and buttock enhancement surgeries. The model has previously denied the allegations. During her 24th birthday, she was accused of cultural appropriation after dressing like Cleopatra for the party. Some people felt that she was insulting the Egyptian people.
Demi Mawby who was working with Taz was also incriminated of promoting prostitution through Taz's Angels. Michael Williams who is also known as Taz is the owner Taz's Angels the American publicity group to which she was signed. The group has a mansion where ladies live and participate in publicity gigs. It was reported that the girls in the mansion served as escorts under the management's influence. Taz was placed under federal investigation for prostitution allegations. Some of the girls admitted to having been sexually enslaved by Taz.
One of the girls wrote about her experience in the article "Someone just spilled all the tea on Taz's angels." In the article, the young woman claimed that she did things for Taz unwillingly, but was unable to call for help because she was not allowed to have a phone in the house. Since Demi was previously signed with the same group, she was attacked on social media after the allegations surfaced. She has since exited from the group.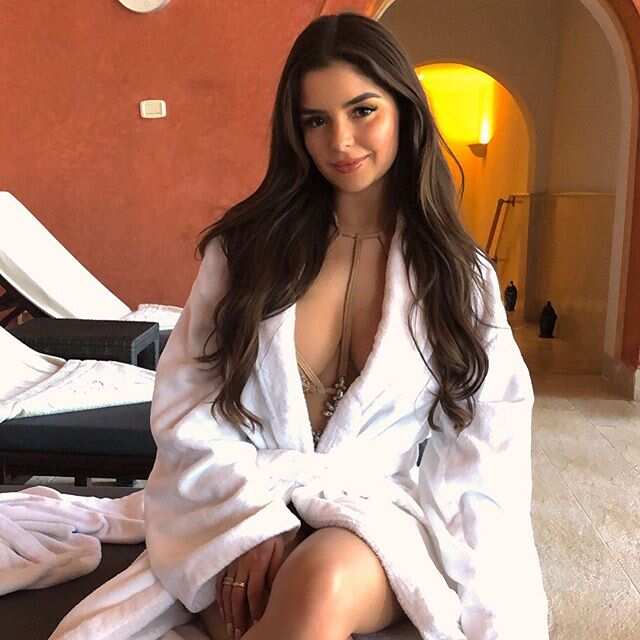 Hobbies
From the Demi Rose before and after photos, it is evident that she loves photography and being at her best always. When she is free, the model visits the gym for an intense workout to maintain her curves.
Demi Rose before fame enjoyed cooking. She still enjoys cooking and loves travelling.
Presence on social media
Rose Mawby has quite a lot of fans on social media especially on her Instagram account where she currently has 8.9 million followers and about 930 posts. She is an Instagram influencer who promotes self-love and appreciating one's body. She also has over 542k followers on her Twitter account and has sent out over 13.2k tweets. Social media is her second home and the youth love and appreciate her as an online influencer.
Who is Demi Mawby? Demi Rose is a star who has defied the odds to launch a successful career in modelling despite having short stature. Demi Rose Mawby hot body has challenged many people to appreciate themselves in a world where body image is a cause of low self-esteem. In the future, she hopes to grow in her career with the support of her fans. Soar higher, Rose!
READ ALSO: