30 stacked bob hairstyle ideas for 2019
Do you want to try a new haircut? Have you looked through dozens of different variants but could not decide which to choose yet? Do not panic! Sit, relax, and choose any of the trendy stacked bob haircuts. Do not be afraid of changes and start with your hair. We hope you will get inspired by the compilation of hairstyles below.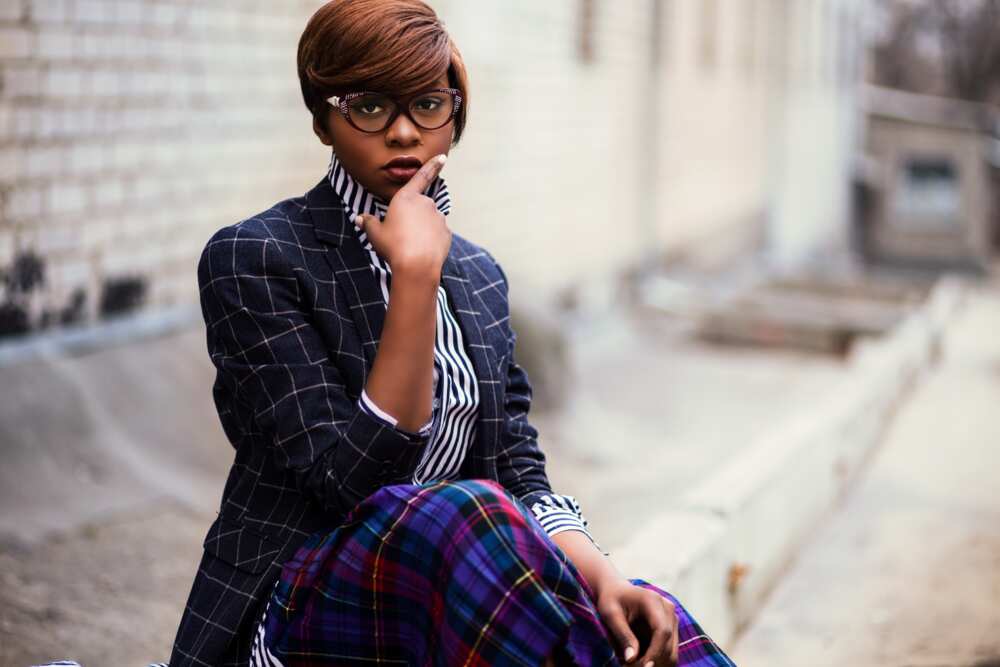 To make a choice easier for you, we have compiled the list of the latest 30 stacked bob hairstyle ideas for 2019, which will make you look fantastic!
The best stacked bob haircuts ever
Here you will find various cuts joined together in several groups.
Curly bob hairstyles
Do you like curls as we do? Then look at this first simple variant of curly hair cut for the medium-sized hair. It even sometimes seems to be a little fluffy.
It is a fantastic goldish hairstyle for those ladies who like cold colours and look natural.
Would you like to try trendy silvery grey colours? Do not hesitate, just try. Curly stacked bob looks really incredible in grey.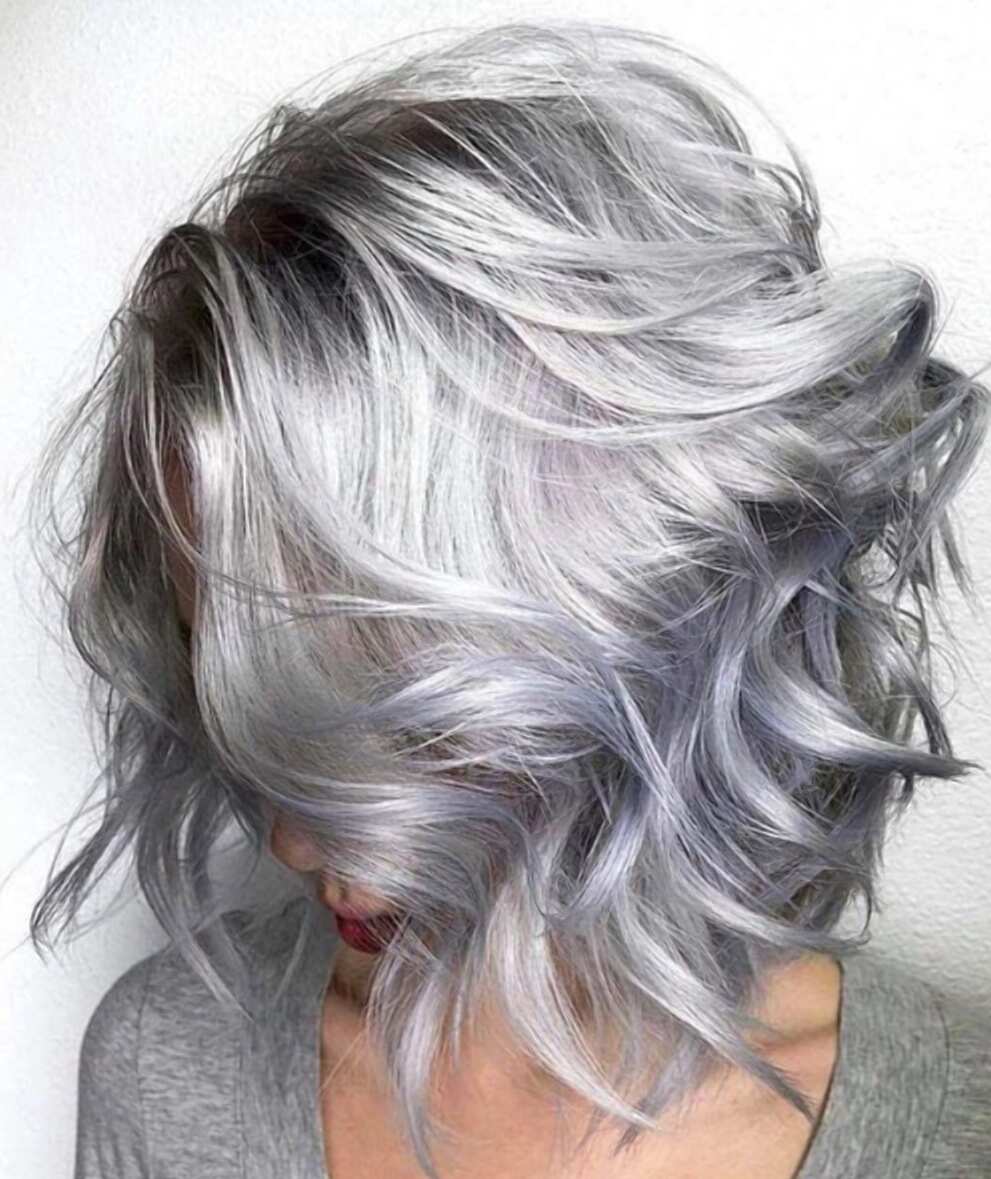 Take a look at this variant with elegant light waves. Do not you think it is great for your every day look?
There is also a possibility that you would like to dye your hair in some hot tone, so what about pale purple curly hairstyle?
Just look at this gorgeous and elegant haircut with curls. It will ideally fit any occasion and make you look fabulous in any case!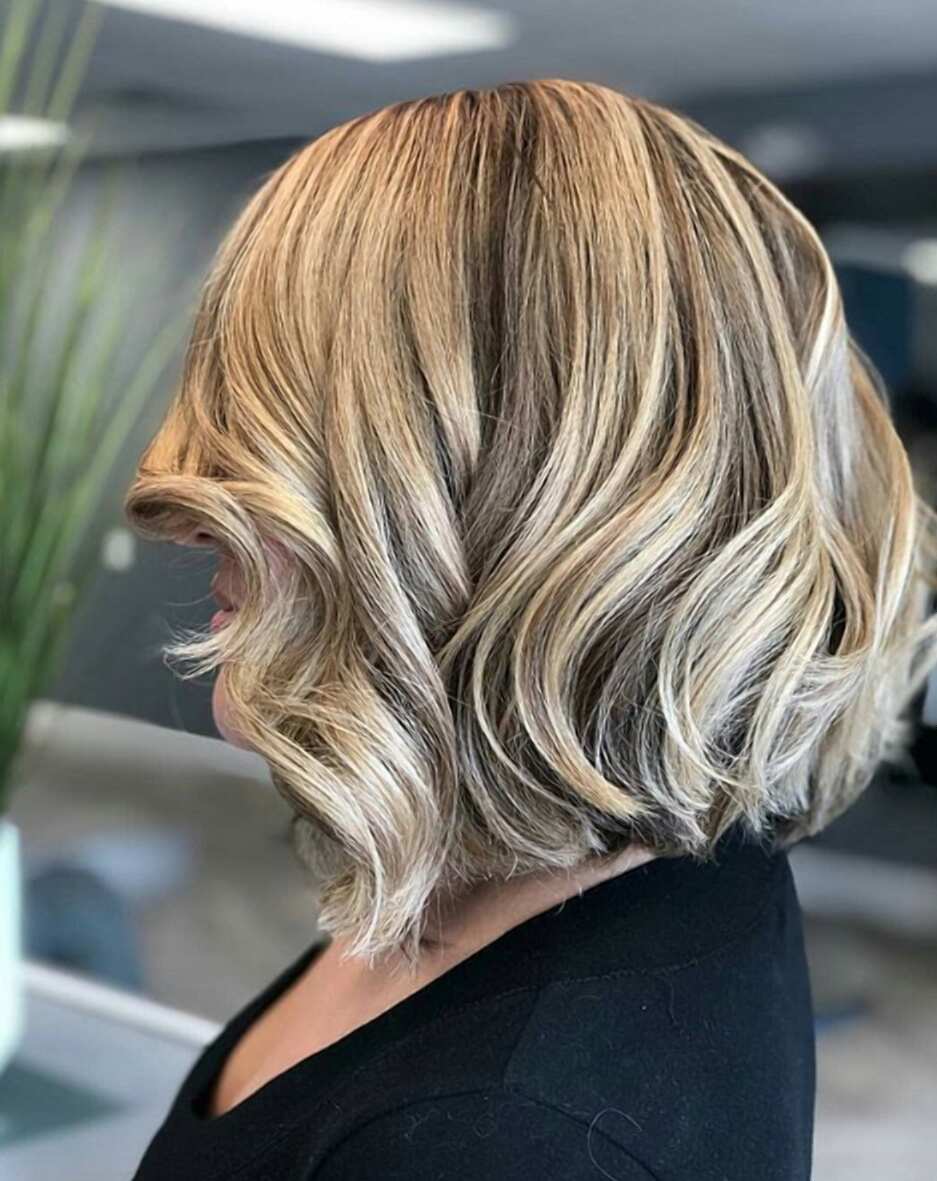 Have you ever thought of cutting your long braid and have such a short red curly cut? Would you mind trying it? It looks fantastic!
This is undoubtfully one of the most gorgeous blonde colour.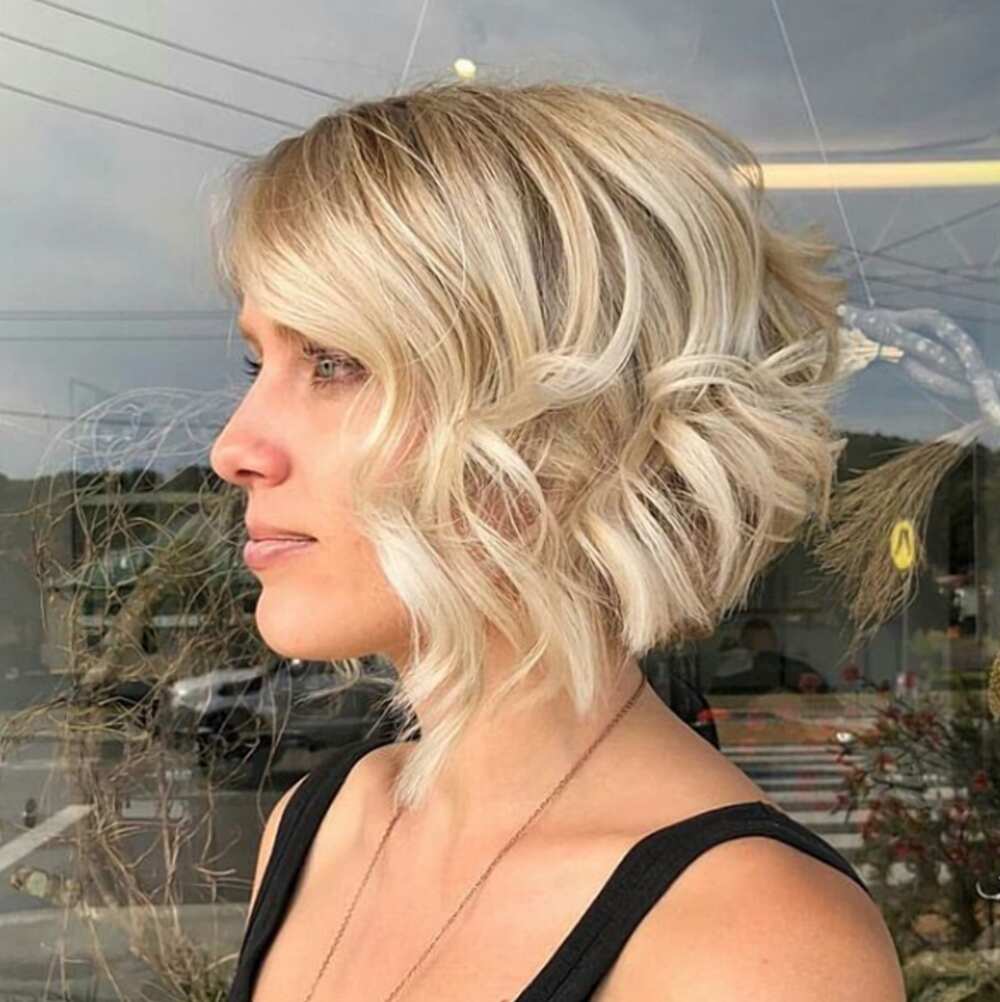 Maybe you have dreamt of mixing a few colours at the same time in your cut? If you are brave enough, you can try to dye your hair into pink.
It is a beautiful one if you are going to visit some celebration or party.
One more photo of the fabulous curly hairstyle for you! It is so attractive!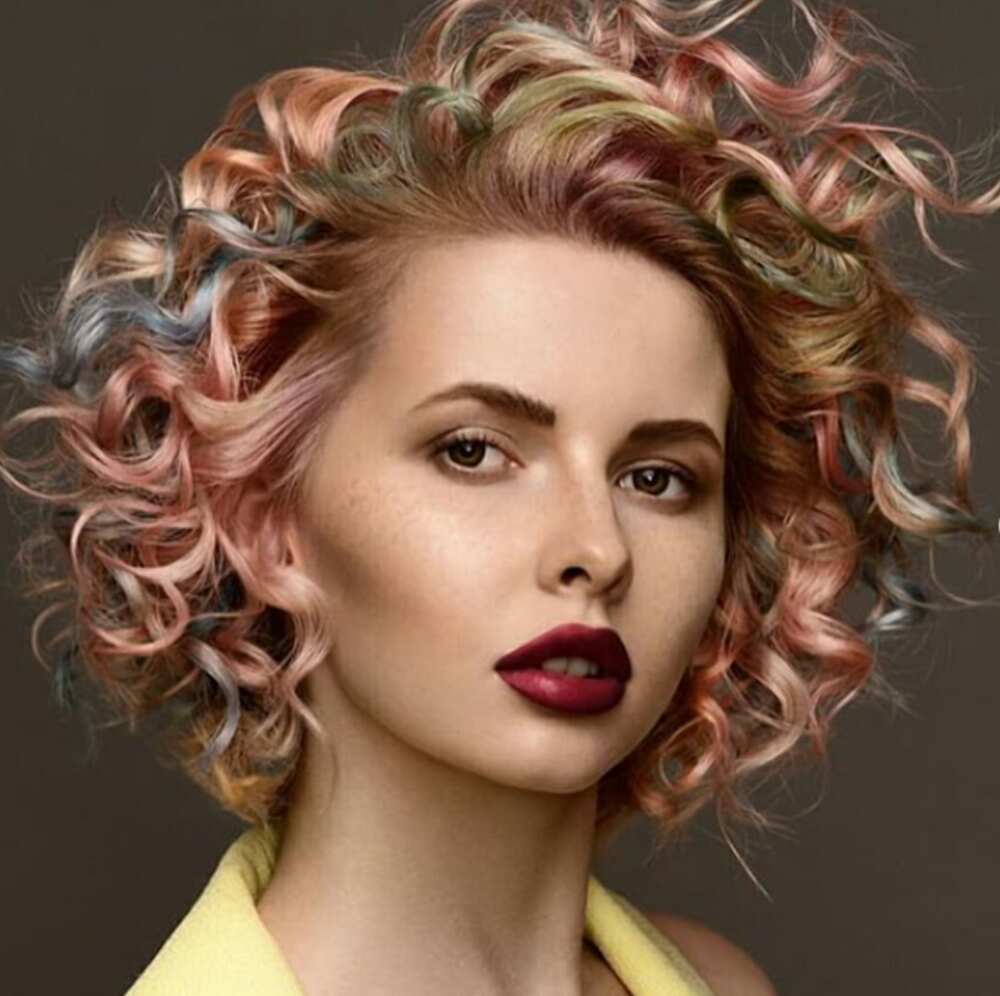 Short bob with bangs
You can also have your haircut with a bang. Have you thought about it?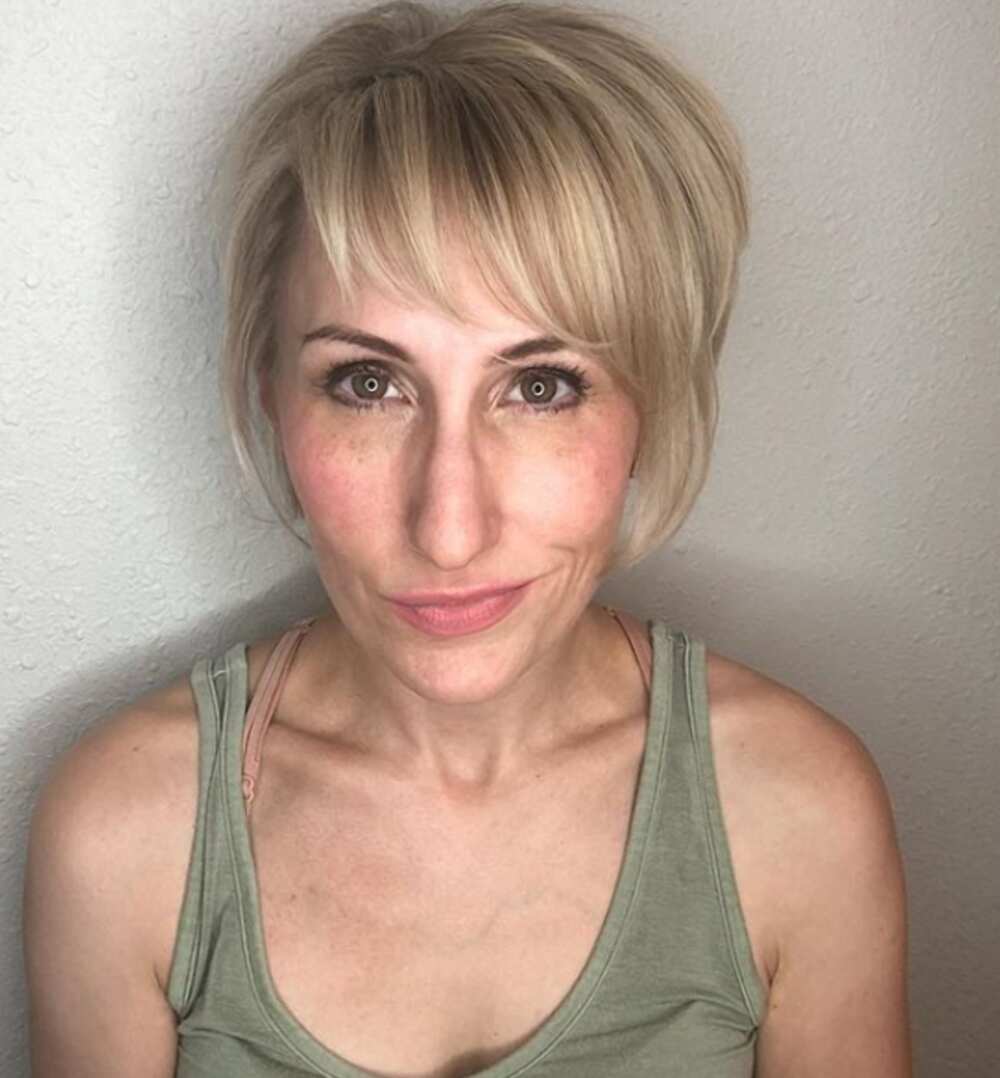 It is another variant of a hairstyle with a bang. Just look at it, is not it fabulous? A gorgeous straight haircut for everyday look will make you feel more confident and elegant.
This one is for extravagant ladies who are trying to stand out among others. Moreover, it will make you look smart and intelligent for sure!
It is another variant of short straight bob with a fringe. It is both plain and beautiful at the same time.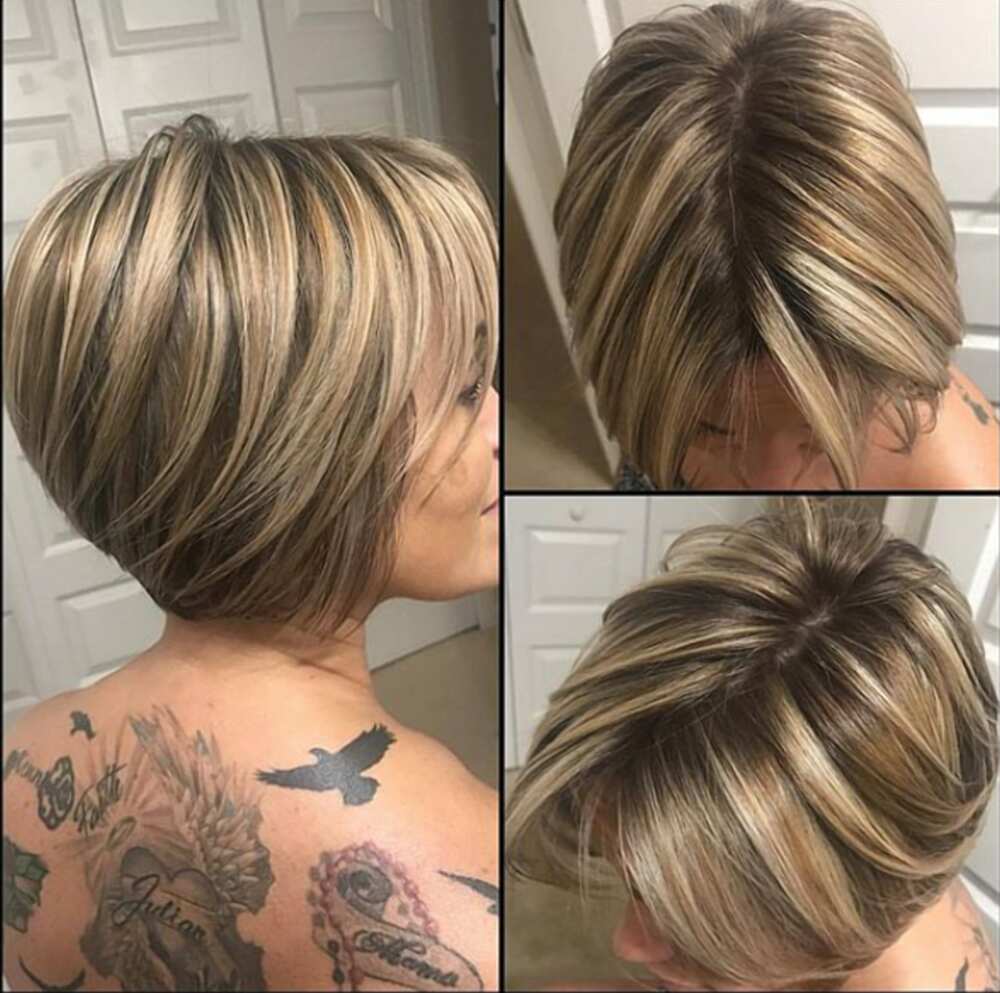 Everyone will like this one for sure, even blondies!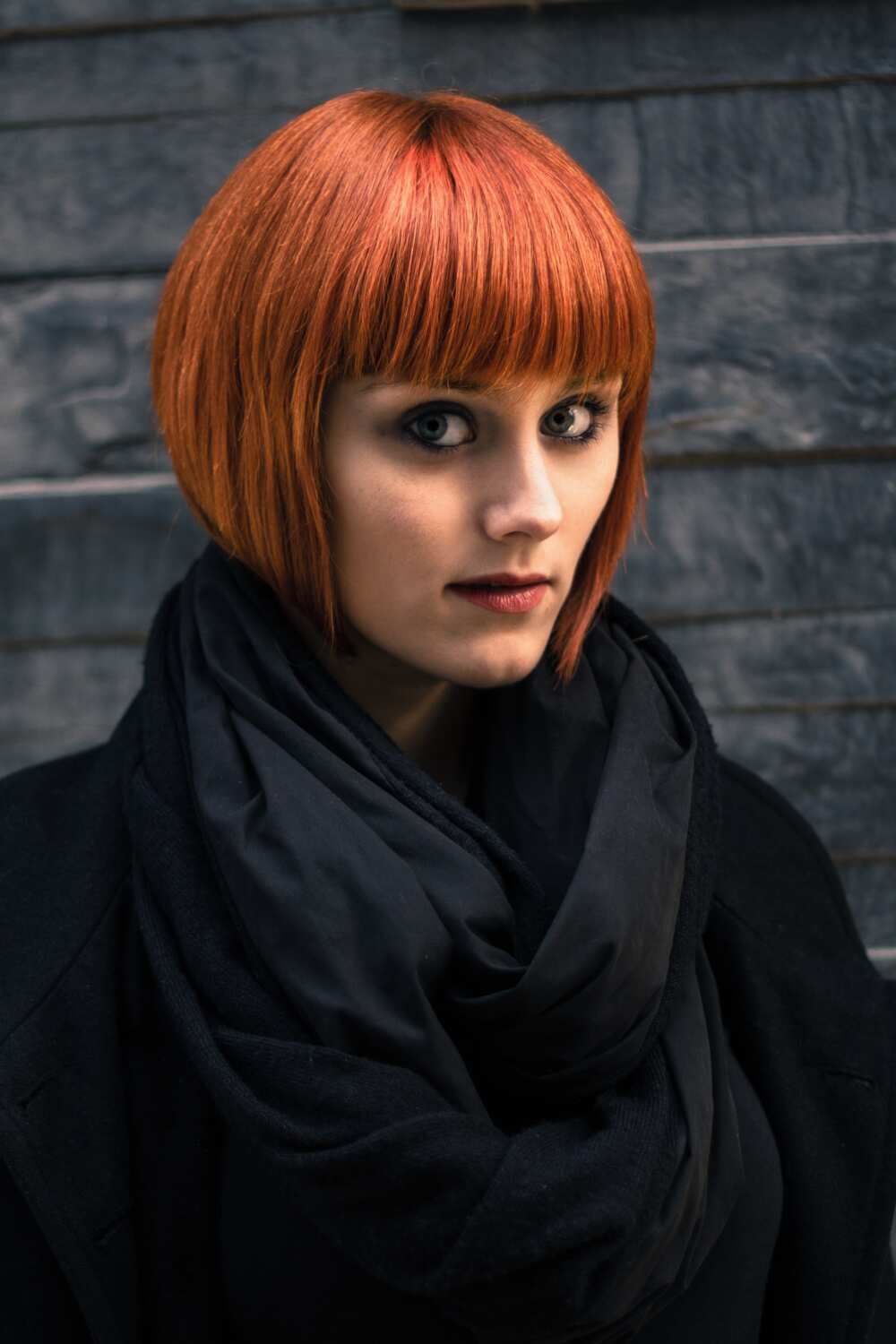 READ ALSO: How to get Peaky Blinders haircut style: top tips
This one is an everyday variant – comfortable and attractive.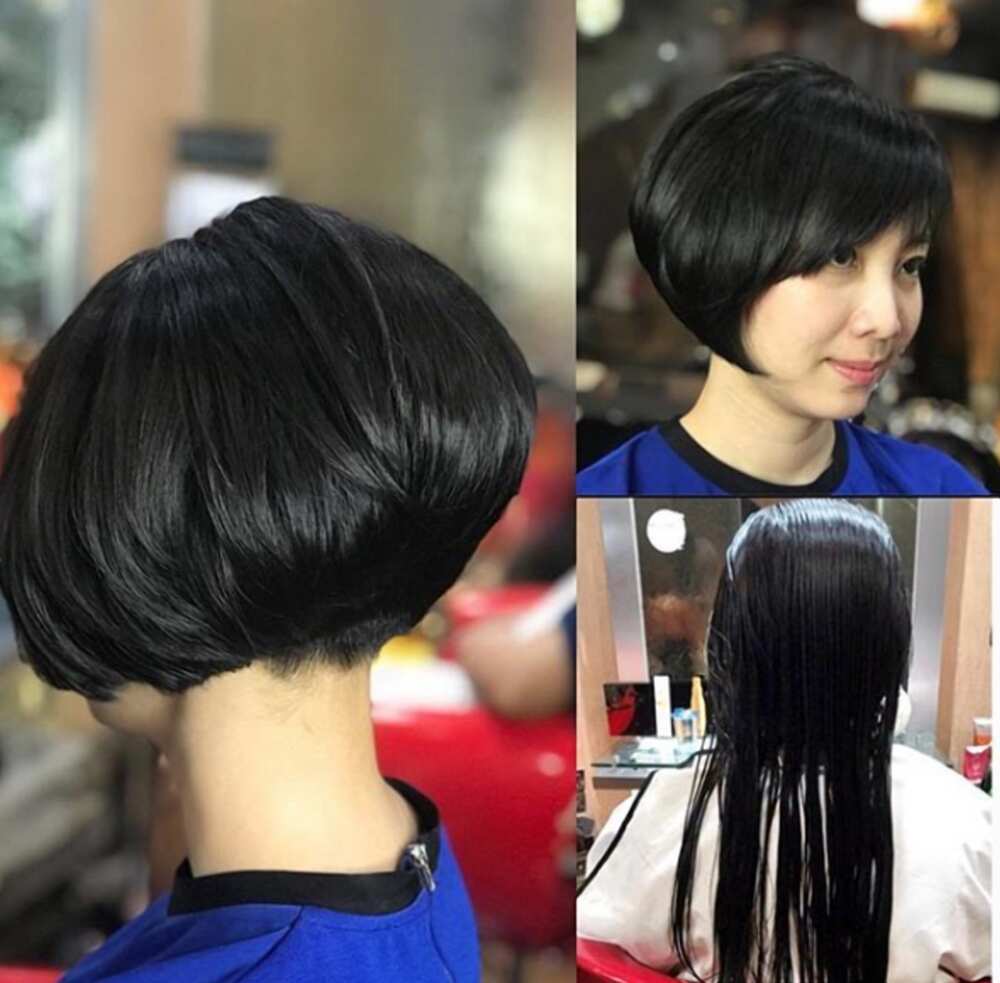 Graduated bob hairstyles
This type of stacked cut does not need to be explained here since the master has already explained all the nuances on the Instagram page.
Take a look at another type of curly variant for those who love curls and waves in their cut with a great passion.
This is the one we love the most because of these sexy curlies.
It is a glorious classic variant that will make you look gorgeous at any time.
It is the best variant for blondies who struggle to try something new. Find this cold blonde with a bang looking fabulous!
This one is another graduated variant with a side fringe for elegant ladies of all ages.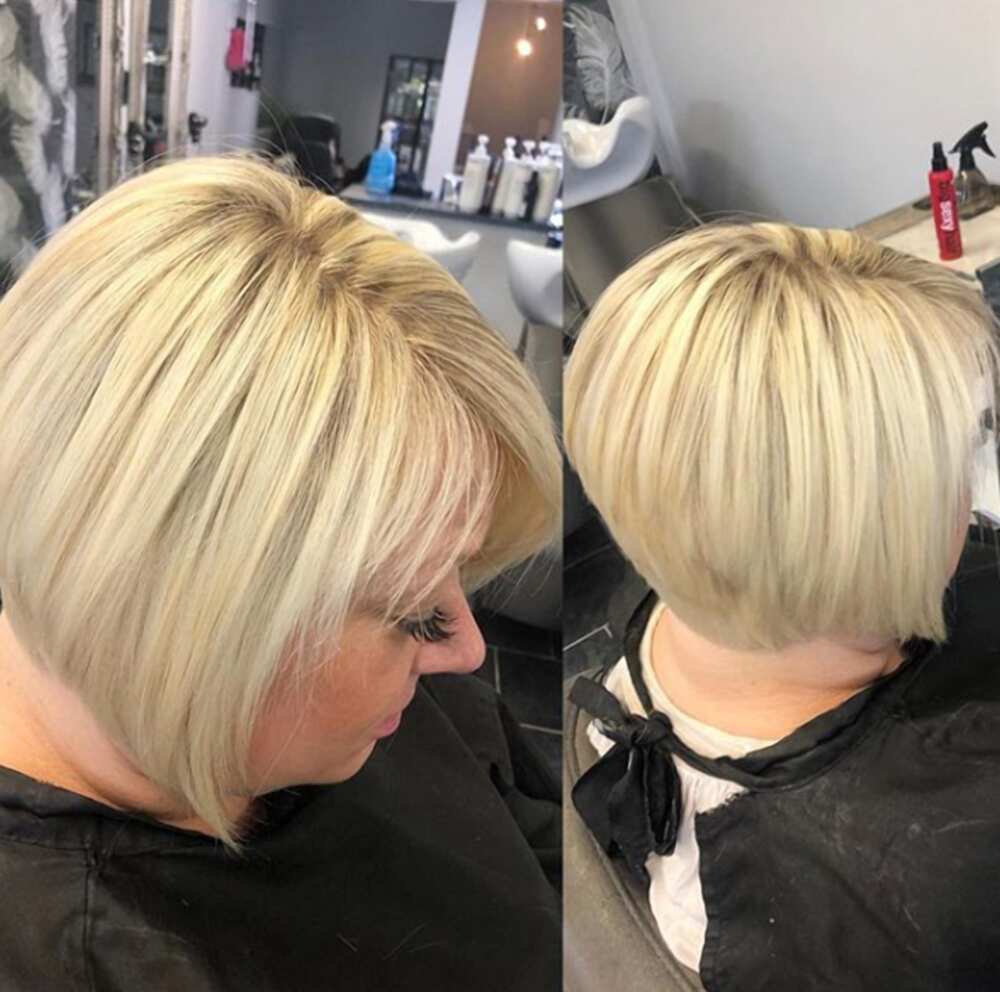 Take a look at another fabulous extravagant multi-coloured variant for those who want to stand out of the crowd.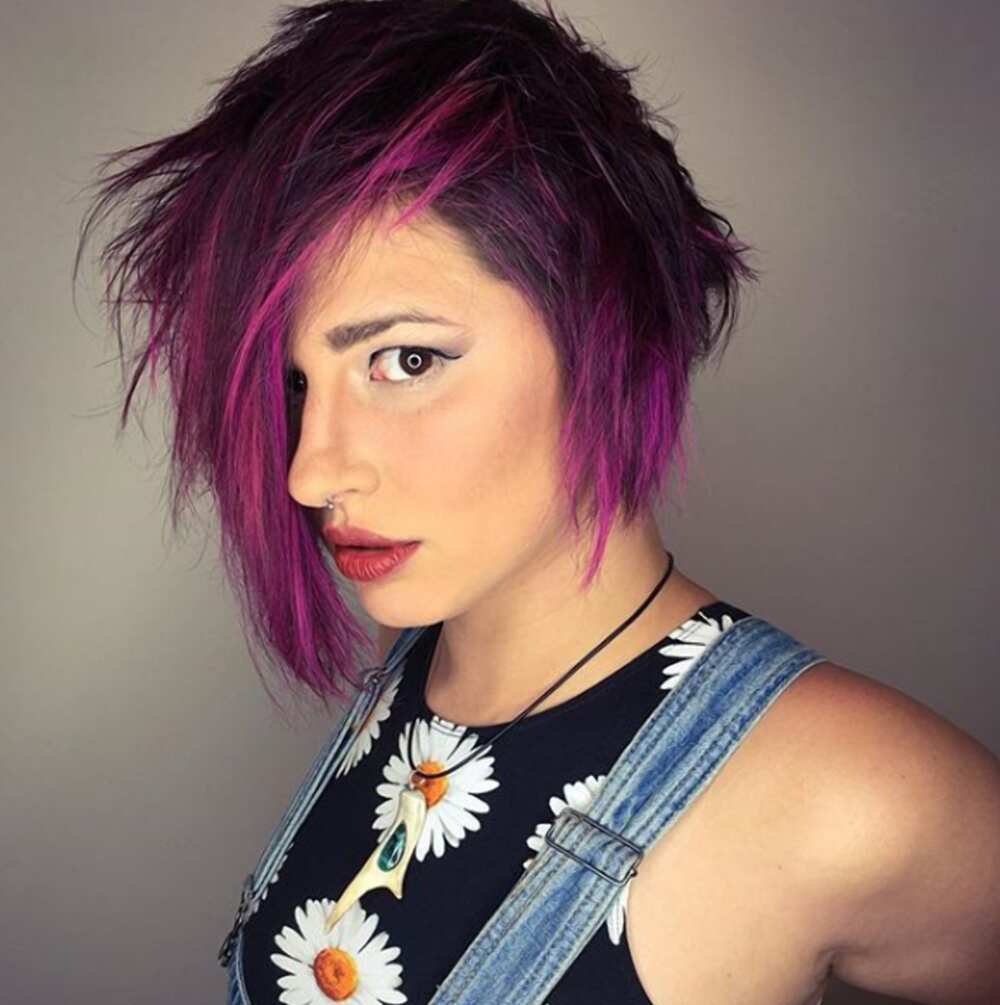 Short layered haircuts
We believe that short layered haircuts also should be mentioned in this compilation.
You may choose this one as well.
This short layered haircut with a side fringe also looks fantastic.
What about hot red feathers in your cut? Have you ever thought of having such one?
This one is simply gorgeous and fascinating! The best variant to chose if you have to visit some important meetings even.
It is one more curly layered style which is worth your attention.
This one is another attractive dark short stacked haircut which you can wear as an everyday option.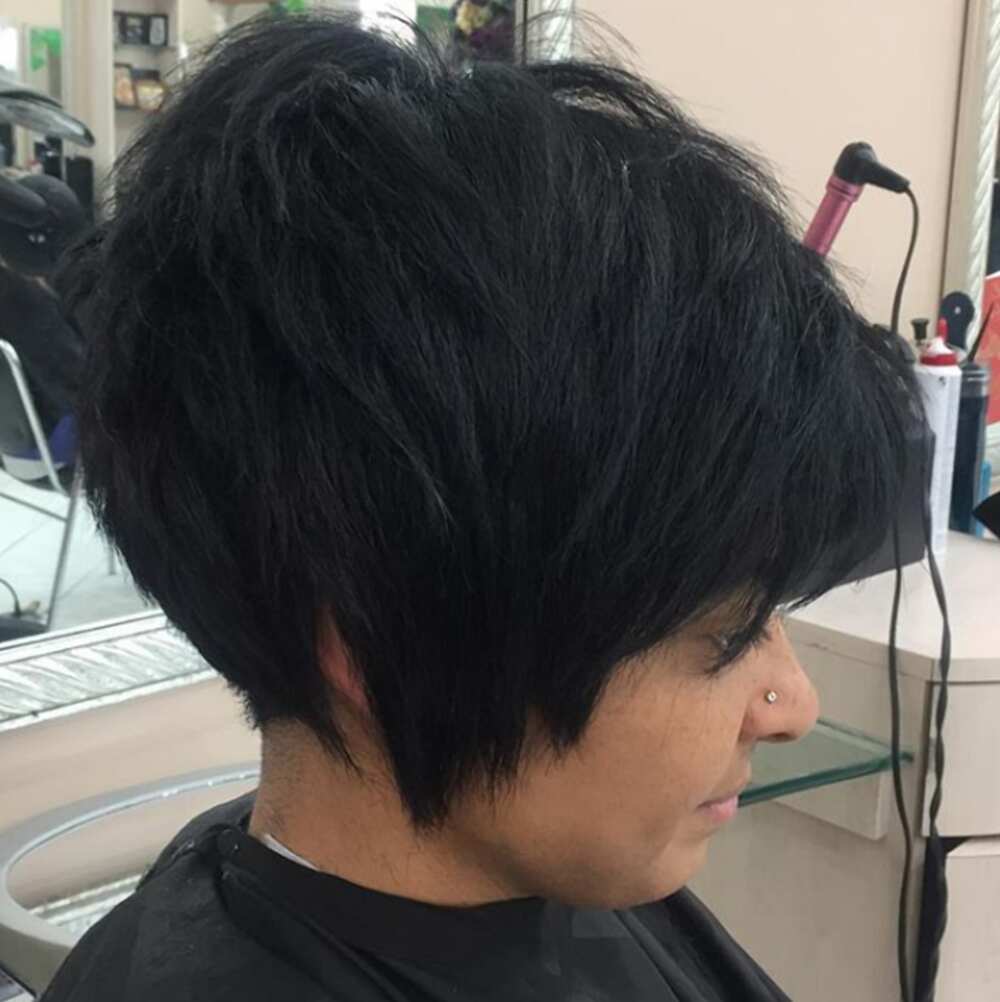 Which one of these stacked bob hairstyles did you like the most? Never be afraid to change your look.
READ ALSO: 25 Ivy League haircut style ideas for men
Source: Legit