She has moves that capture the world's attention! Emilie Livingston is a gorgeous lady with a fantastic body that is very flexible. The multi-gifted woman is also a loving wife who enjoys spending time with her family. She is proof that the field of entertainment is vast and dancing is an art that can earn one a life of abundance. The world needs to know who she is outside her career.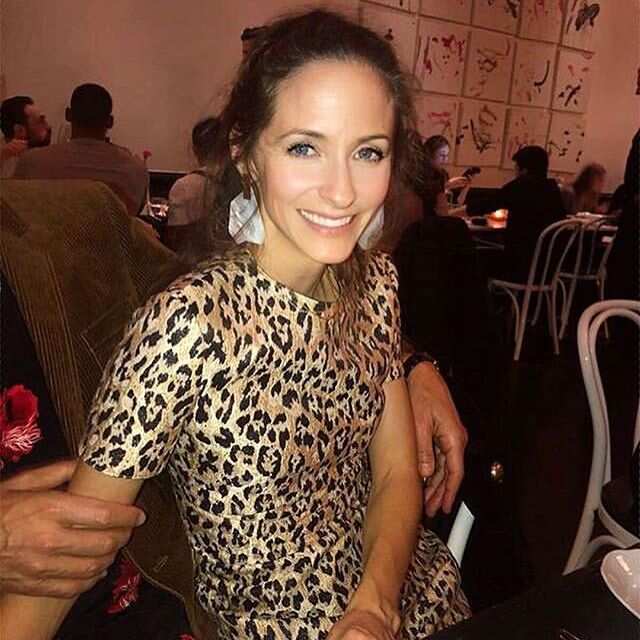 Emilie Livingston's birth occurred on the 4th of January 1983 in Etobicoke, Canada in an indigenous Canadian family. Her star sign is Capricorn. Today, Emilie Livingston age is 36 years old. The names of her parents are not known, and neither is it known whether or not she has siblings. She spent her early childhood in Ontario, Canada. Her mother encouraged and influenced her to join physical activities such as gymnastics and dancing at the tender age of two years. She studied these activities and later became a dancer, a contortionist, an Olympic athlete and an aerialist in her adulthood. Her nationality is Canadian-American.
Profile summary
Name: Emilie Livingston (also known as Emilie Goldblum)
Date of birth: 4th January 1983
Place of birth: Etobicoke, Canada
Current residence: Los Angeles, California
Ancestry: Indigenous Canadian
Star sign: Capricorn
Nationality: Canadian-American
Height: 1.67m (167 cm/5.48 ft)
Weight: 52 kg (116 lbs)
Eye colour: Dark brown
Hair colour: Black
Body measurements: 34-26-35 inches (Bust-waist-hips)
Shoe size: 6 (American size)
Marital status: married
Spouse: Jeff Goldblum (m. 2014)
Children: Charlie Ocean Goldblum, River Joe Goldblum
Profession: Dancer, contortionist, aerialist, Olympic athlete (retired)
READ ALSO: Dj Akademiks bio: age, real name, girlfriend, net worth, arrest
Education background
Emilie began showing interest in dancing and gymnastics at the age of two. At six years old, she enrolled for training in ballet and gymnastics. When she was ten years old, she moved to Novogorsk, Russia where she got advanced training by Russian coaches and rhythmic gymnasts. She later moved to America and joined the American Academy of Dramatic Arts. In the Los Angeles- based institution, she pursued acting.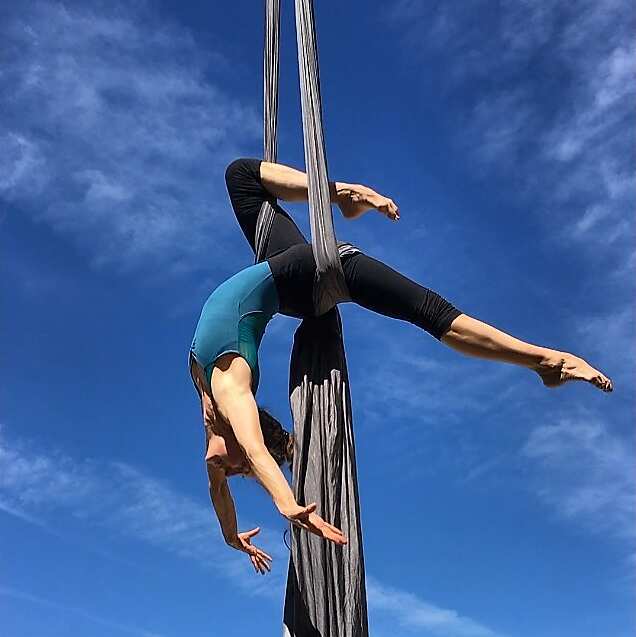 Emilie Livingston height and other measurements
In her adulthood, Emilie has a height of 1.67m (167 cm/5.48 ft.) She has a petite body that weighs about 52 kg (116 lbs), and her bra size is 32B. Her bust-waist-hip measurements are 34-26-35 inches, and she wears shoe size 6 in American measurements. She has dark brown eyes and luscious black hair.
Career
Soon after completing her training, Emilie began taking part in different competitions. She gained recognition as a national champion in Canada three times for her skills in rhythmic gymnastics. During the 1999 Pan American Games that happened in Winnipeg, Manitoba, she won the gold medal. The following year she represented her country in the Summer Olympics that took place in Sydney, Australia. In this competition, she placed 18th. During this competition, she measured 1.67 m and weighed 38 kg. She retired from active gymnastics to pursue other ventures in America.
As an actress, Emilie has featured in different roles. InValerian and the City of a Thousand Planets, she was Rihanna's body double. She performed in the scene that had a Bubble's pole dance. She also acted as a body double for Emma Stone in La La Land and the movie Kroll Show. She was one of the dancers in the series The LXD: The Legion of Extraordinary Dancers and has performed at Coachella alongside Kanye West. Emilie was the main point of interest during the Google Zeitgeist event where Stephen Hawking was the chief speaker.
Her dancing skills saw her featuring in the video production of the song Beauty and the Beast by Justin Bieber. Emilie has also worked in different advertisements for brands such as Samsung, Mercedes Benz, Levis, Fruit of the Loom and Neutrogena. She now mentors talented young people.
Emilie Livingston net worth
From her career trajectory, it is apparent that Emilie has collected chunks of money as compensation for her work. While her exact net worth is yet to be made public, some sources indicate that she is worth about $500,000. Being the wife of a famous actor makes people question her husband's net value as well. Jeff Goldblum net worth is estimated to be around $40 million. He has acquired his riches from acting and playing Jazz music.
Marriage and family
Emilie met her spouse at Equinox that is in Sunset Boulevard. The two were in the gymnasium when Jeff Goldblum spotted her. He walked up towards her and initiated a conversation. It was love upon first sight for him. The two began dating in 2014. Today, Emilie is Jeff Goldblum wife. Emilie Livingston wedding was a magical dream. She married her love on the 8th of November 2015 at the Chateau Marmont Hotel. After their nuptials, she posted a few photos of the event on her social media accounts.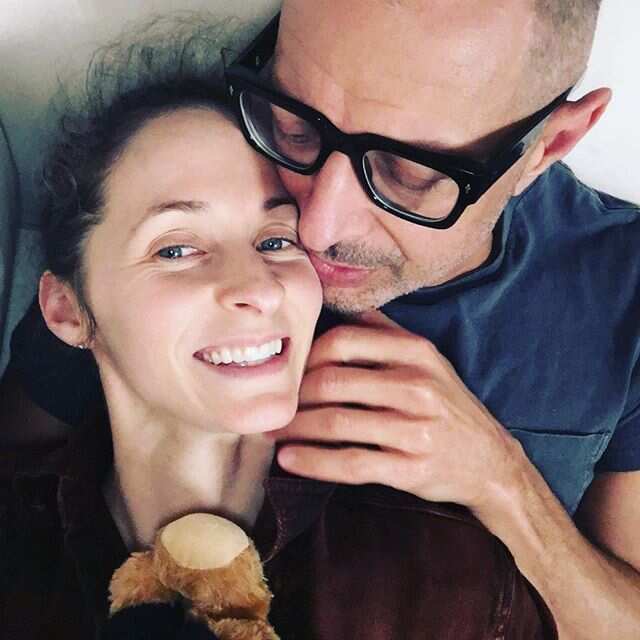 When word broke that she was Jeff Goldblum's wife, many people questioned the age difference between Livingston and her husband Jeff. How old is Jeff Goldblum wife? Jeff Goldblum wife age is 36. She married him when she was 31. On the other hand, Jeff Goldblum age is 66 years. The couple has a 30-year age gap. In this union, Emilie and Jeff are now the proud parents of two boys whose names are Charlie Ocean Goldblum and River Joe Goldblum. Their first son was born in 2015 and their second son in 2017. The Jeff Goldblum children are growing up in a loving home.
Before getting married to Emilie, Jeff had tied the knot twice. The Emilie Livingston Jeff Goldblum marriage was his third. From 1980 to 1986, he was married to the actress Patricia Gaul. After their divorce, he married Geena Davis in 1987. The marriage lasted until 1990 when he and Geena got divorced. He later announced his engagement to Emilie in mid-2014. He proposed to her in Hawaii during a trip there. Jeff Goldblum and Emilie Livingston are now enjoying their flourishing marriage and are grooming their boys to become holistic adults.
Hobbies and interests
Emilie loves spending time with her family in their lavish Los Angeles home when she is free. She also enjoys shopping for beautiful and elegant things. Pink is her best colour, so she often buys pink items and clothing. She enjoys exploring new places, so she travels frequently. Her favourite destination is London. Italian food is her favourite, so she often prepares it at home or eats Italian food from restaurants. Who does not love fine dining? She also enjoys watching movies and her favourite actor is Tom Cruise while Jennifer Aniston is her favourite actress.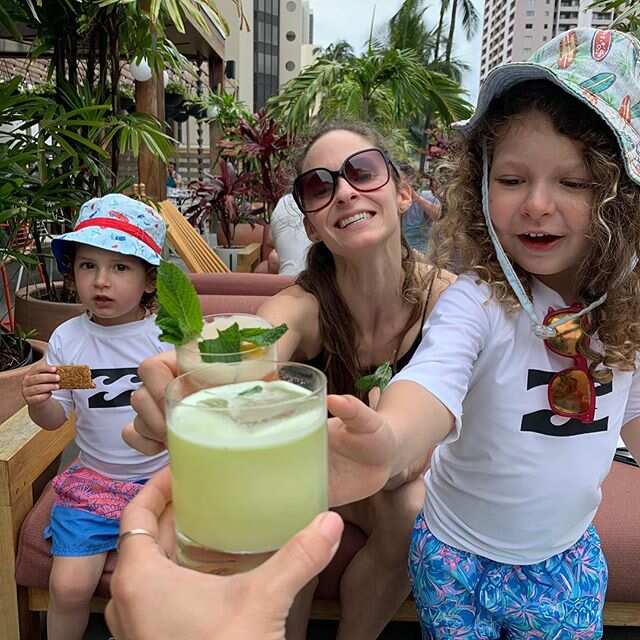 Social media
Emilie has a Twitter account with the handle @emchka. On this account, she has over 1.4 followers and has sent out at least 1390 tweets. The lady is active on Twitter and will often encourage her followers to follow their dreams. She also updates them about her daily activities and travel adventures.
Emilie Livingston Instagram is her commonly used channel. She has approximately 22.6k followers and over 1.5k posts. On Instagram, she posts videos and photos of herself and her family. It is evident that she adores her husband Jeff and their two sons, Charlie Ocean and River Joe. She also uploads photos of herself engaging in gymnastics. Her fans laud her body's flexibility.
Emilie Livingston is best known for her dancing and gymnastics skills. She is a retired Olympian who has maintained her flexible body to date. Her marriage to actor Jeff Goldblum is flourishing, and the couple enjoys parenting their two young sons. Emilie inspires women globally to pursue their interests and passions.
READ ALSO: