Kate Norley biography: who is John Oliver's wife?
The winner of several Primetime Emmy Awards, John Oliver, is a lucky husband. This English comedian is in love with Kate Norley who is a wonderful, brave woman with an amazing personality. She served in the U.S. Army, and her life is rather adventurous.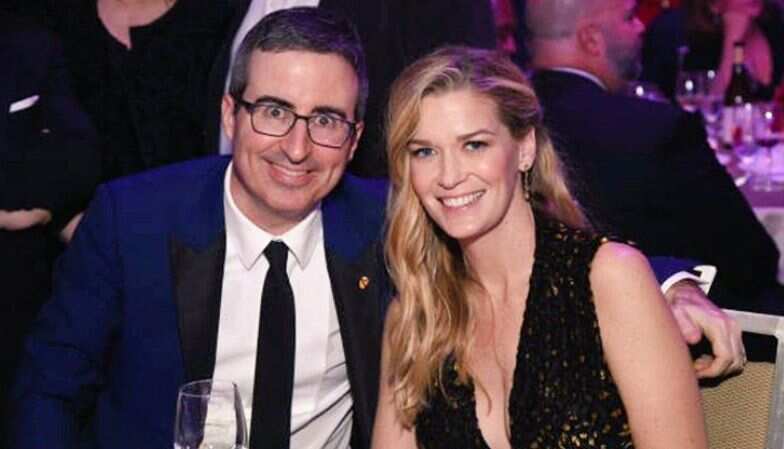 Attention to the private lives of famous people surprises no one. People wish to learn who is John Oliver married to, how old is Kate Norley, when her birthday is, and discover other facts about a woman who has conquered the heart of the well-known English TV host and comedian.
Kate Norley profile summary
Full name: Kate Norley
Date of birth: May 25, 1978
Age: 40 years
Nationality: American
Place of birth: Virginia, USA
Occupation: former U.S. Army medic, the Iraq war veteran
Husband: John Oliver
Number of kids: two
Facebook: @kate.norleyoliver
Kate Norley biography
A girl by name Kate Norley was born in Virginia (the USA). Her nationality is American.
She grew up in a family of Pam Mannion and Walt Norley. When her parents divorced in her 4-year-old age, her mother tied the knot with Dennis Mannion who became a nice step-father.
The future John Oliver wife, Kate Norley, graduated from Virginia's Episcopal High School.
At the age of sixteen, the girl got into a bicycle accident. Her head was injured, and she lost some of her cognitive abilities. As a result, she was forced to learn how to write and read once again, but her strong character and support from her mum helped her to overcome those consequences.
When she decided to connect her future with military service, her family discussed the changes to which such a decision would lead, but they did not oppose their daughter.
An idea to join the army came after the sad events of 9/11 (attacks in Washington D.C. and on the World Trade Center in New York that led to many deaths).
READ ALSO: Toyota girl Laurel Coppock bio: age, measurements, net worth, pregnancy
Being a strong and purposeful lady, she chose to train in South Carolina. After completing the basic training, the lady continued her medical courses in Texas and became a member of the First Cavalry Division of Fort Hood (it is in Texas).
She served as a reliable and brave Army combat medic in 2003. She became a veteran of the Iraq war after spending sixteen months in this country.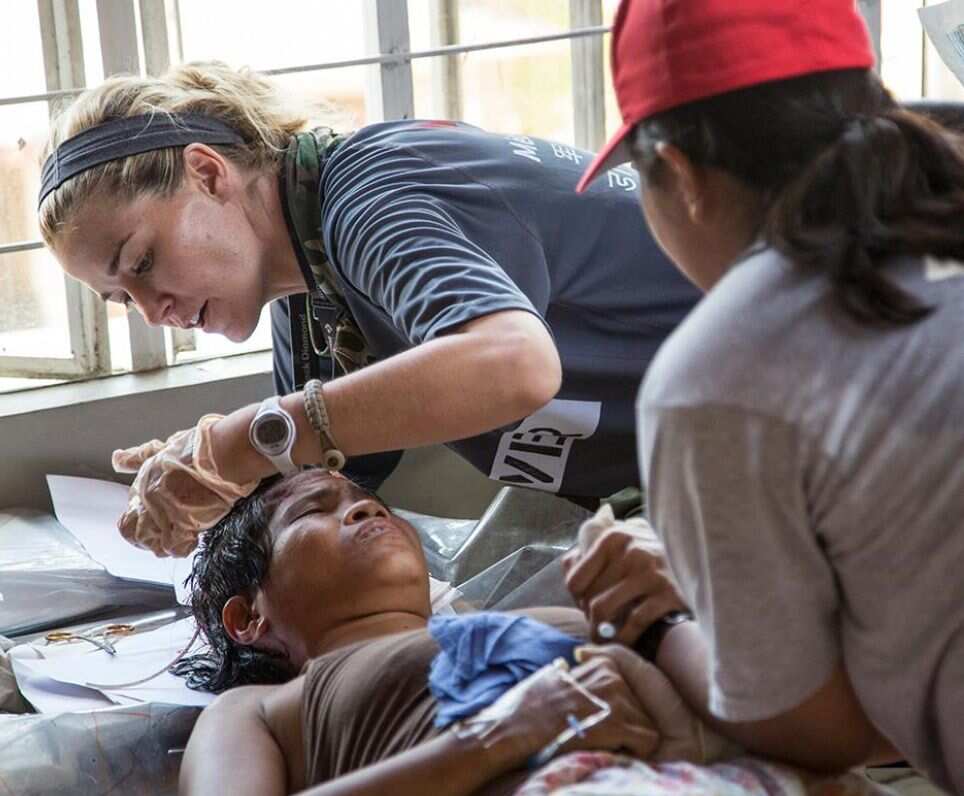 Kate worked in Ramadi and Fallujah, and for her outstanding work as a combat stress professional (the woman helped the troops in the most dangerous and life-threatening situations) she received the Combat Medic badge award.
This strong woman found herself in the most challenging circumstances and became stronger. When she returned home, she decided to get a medical degree, so she entered and successfully graduated from George Washington University. She also started to work for Vets for Freedom to protect people from violence and advocate for veteran rights.
She has become an example of female supremacy and strength, which can empower women from all over the world to achieve their life goals, take risks, and be afraid of nothing.
John Oliver wife Kate Norley
This military woman met her future husband at the Republican National Convention in Minnesota in 2008. She was an advocate for veteran's rights and represented Vets for Freedom back then. John Oliver was working on The Daily Show's piece.
These two people became friends after Kate helped him escaping from security after he accessed a restricted area. Eventually, they fell in love with each other.
You might be curious to know when John Oliver's wife got her official marriage status. They had dated for many months until the comedian made his proposal in 2010, and the couple chose to tie the knot the next year.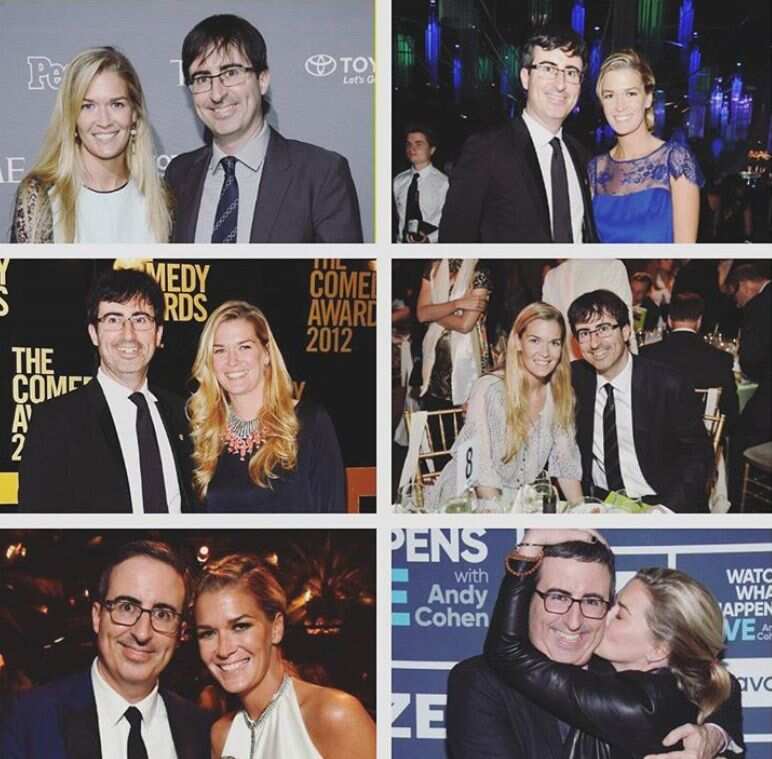 Two names, John Oliver Kate Norley, are linked into one happy family since 2011.
John Oliver and wife are raising their two children. Hudson Oliver was born in 2015, and their second son was born in 2018 (his name is not revealed yet). The family lives in New York.
Kate Norley birthday
This wonderful woman was born in the spring of 1978. Her birthday is celebrated on May 25. Her star sign is Gemini.
Kate Norley age
Learning some details about Kate Norley biography, it is easy to figure out her current age. Thus, if you wonder how old is Kate Norley, we are happy to answer this question. She is now 40 years old, but she will 41 years old at the end of May 2019.
It is a short biography of Kate Norley who is John Oliver wife and an impressive woman. She chose to serve her country as a military medic and challenged herself to become stronger and inspire other women for deeds.
READ ALSO: Bianca Kajlich bio: age, height, net worth, husband and hot photos
Source: Legit.ng