75 birthday wishes to a sister to send in a text
You might be the happiest person in the universe if you have a sister or even a couple of sisters to share your precious moments, ups and downs of life, achievements, and care. Having a close friend is incredible, and it is terrific if you can write impressive birthday wishes to a sister when she celebrates another year of her life.
There are many ways of celebrating birthdays, and wishes are a big part of this celebration. It is excellent when your message arrives from the deepest corners of your soul and expresses your true feelings and incredible wishes to your best companion.
Birthday wishes to a sister
Your closest friend deserves to hear only tender and kind words on her day. Get inspired by our best 75 ideas of birthday wishes for sister and surprise her with joyful, pleased, striking, and delightful messages that will light up a smile on her lovely face.
READ ALSO: Funny birthday wishes for sister she will adore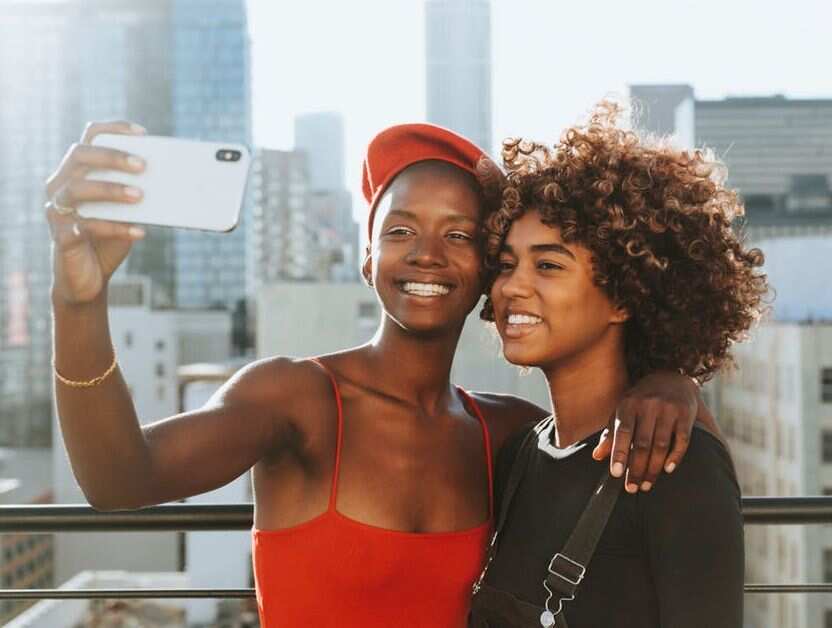 Happy birthday SMS
It is not difficult to choose birthday wishes for sister that will look fabulous in an SMS message. You can compose a short text with emojis and make her happy, or you can follow our ideas if you cannot find the right words for this moment.
I love your birthday even more than mine because without my lovely sister I would feel lonely in this vast world. Happy day to you!
Enjoy long years of healthy life and many sunny days! Congratulations from your dearest sister.
I wish you to always stay just as beautiful, romantic, healthy, loving, and caring as you are now. May all your desires come true soon.
Stay healthy, wealthy, happy, and beautiful. Do not let gloom or sadness enter your life. Smile today and forever!
If you ever cry, I wish your tears to fall because of the happiest moment of your life. Stay joyful and positive, my sis!
My warmest congratulations to you, my lovely sister. On this beautiful and precious day, I want you to love and be loved, reach your life goals, and enjoy every moment of happiness to the fullest.
Do not be afraid to risk because success and luck are your dearest friends. I wish you to be surrounded by love, care, smiles, health, and triumph.
My dearest sis, it is your plus-one-more-year party. I would love you to have a bright life full of unforgettable moments, fantastic events, and lots of deepest love.
My sweet sister is the kindest and loveliest of all the people I ever knew. Please, be happy! May only helpful people surround you. May love light up your life with peace, cheerfulness, and incredible memories.
Sis, happy birthday to you! May your beautiful life be filled with millions of smiles, finest laughter, the joy of love, and health. I wish you to make all your cherished wishes come true.
If I were an artist, I would paint incredible adventures on your life path and fill them with love, wisdom, beautiful sceneries, and romantic moments. You deserve the best compliments from people whose life becomes so much better when you are a part of it.
You are my dearest person. You are my lighthouse in this ocean of events, and I want you to shine brightly and enjoy a happy future.
I celebrate your birthday as if it were mine. I love you so much, my sister, and I wish you to find a worthy man who will be your prince, and whose deeds will show how much passion and love he has for you. Your essence is beautiful, and I want your man to see your inner exquisiteness.
My dearest sis, may your life prepare only happy surprises, best adventures, incredible emotions, and kind people on your way. Strive for new heights and never stop in your desire to enjoy every moment of a lifetime.
Sweet sister, you are like a flower that blossoms 365 days a year. Each your petal is beautiful, light, and colourful. Your flower heart is self-confident and romantic, and I want this flower to always be cheerful and blooming.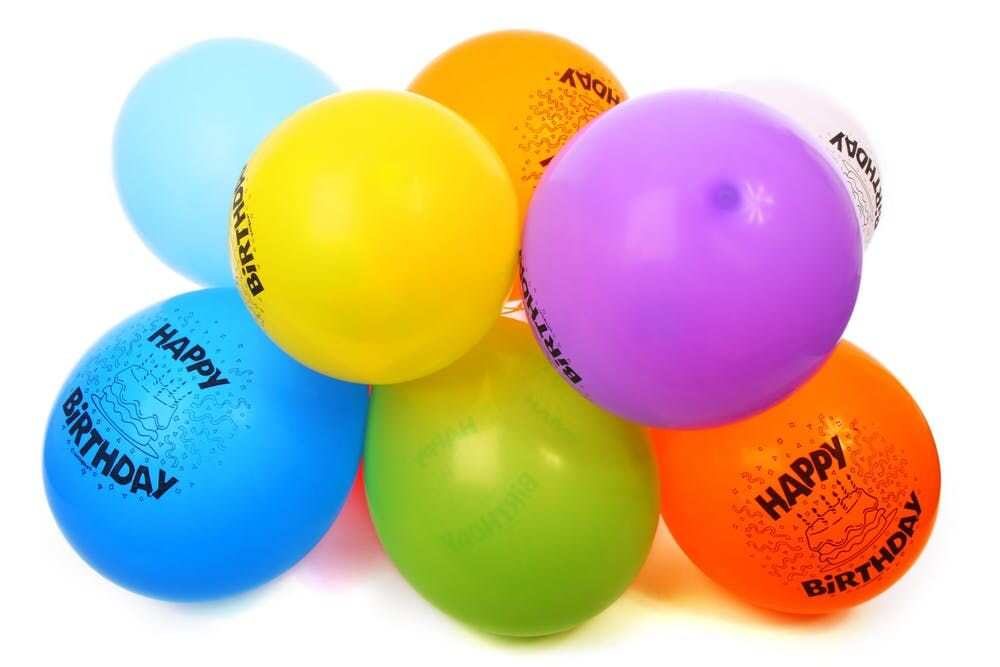 Birthday wishes to sister
It is better if each birthday message to a sister sounds unique and differs from the one used in previous years. Say 'happy birthday sister' in original words. Find a good quote from your favourite novel, or get inspiration from the original messages below.
Sis, you are such an adorable person that I am pleased to celebrate your birthday today. You deserve all your wishes to come true.
I wish you to have a stylish party tonight. You are an incredible woman and a fantastic sister. I am happy to have such a friend.
Happy birthday to my rose. Each of your petals is beautiful and lovely. I wish you to always blossom like a gorgeous flower.
I send good wishes to you along with my warmest hugs, kisses, and fairy-tale cuddles on this incredible day.
If I were a wizard, I would gift you my wand to make your most sacred dreams magically come true. Happy b-day, sis.
Sisters are like two parts of one soul. I am always here to support you. I love you a lot, and I am glad to send my warmest wishes on your birthday.
If I had the supremacy to take you to the Moon, I would be happy to offer such a journey. Wishing your life to be impressive and adventurous.
Turn on the lights and decorate everything with glitter. It is your birthday party, and let it finally begin with wishes of love, happiness, and wealth!
Close your eyes and count till five making a wish to every number you name. Hooray! Your birthday wishes will come true. I know this, my sis!
I always look at you like a celebrity. Your life should be luxurious and shine with fame, at least on your b-day. Have a glittery day!
I have no idea what to wish you because you are an excellent gift yourself with a beautiful wrapper, a cute bow, and impressive filling. My sister, you should have a great day today!
As we both grow older, I value you more and more because you understand my thoughts, support me when I need it the most, and give me advice as a wiser part of me. My sister, happy birthday to my most sensible and most beautiful friend!
This message is my lullaby to you. It is a magical song that works as a wand. It brings to life your secret dreams and wishes. Happy birthday!
Now or never. Make a wish and count till three. One, two three. Happy birthday, sister!
I am delighted that we never quarrel. I have a sister I could only dream about. Happy birthday!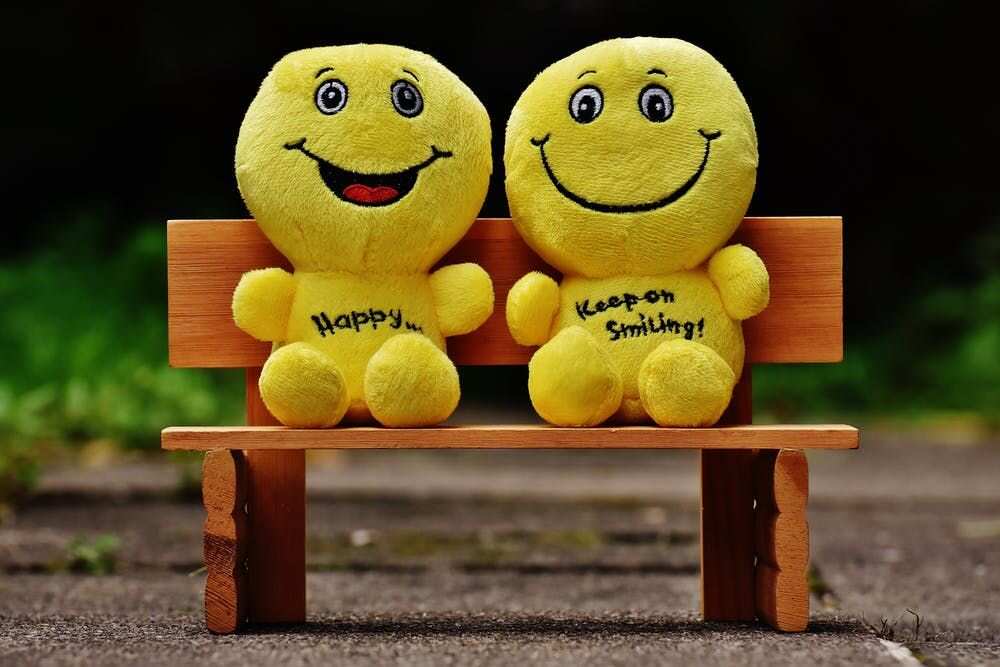 Sweet birthday messages
Find an excellent selection of dazzling birthday wishes to my sister that can make her smile with delight. Express your feelings, create sweet birthday messages for sister in a couple of minutes by borrowing some of our ideas.
There are many exciting events throughout the year, but the birthday of my beloved sister is the merriest of all the jubilees and holidays. You are my best buddy!
I like to compare you with the flavours of an ice-cream. My preferred taste is chocolate, and you are like a chocolate cone with a chocolate flavour and chocolate topping. You are the best! Happy sweet birthday to you!
Every day is special when my sister is around. Still, today is the most joyful and fantastic day in the world because it is your birthday. Wishing you millions of smiles, hugs, and kisses!
You are like candy to me. I love your sweet laugh, delicious smile, caramel eyes, and sour humour. Happy sweet birthday!
Today is a special b-day of my sweet sis. You are like a cupcake with delicious vanilla flavour, and I want you to stay as sugary as you are today and forever.
If you were a sweet tooth, I would wish you to have millions of candies with luck, happiness, love, health, and wealth for everyday of your syrupy life. Enjoy this day!
My dearest sis, may your life be sweet like honey. Find true love and love yourself!
I know how many dreams are on your mind. I wish you to turn all of them into life and fill your life with unforgettable adventures and fascinating journeys.
What do you desire the most? Think about your most sanctified dreams. I want them to light up your life like a fairy-tale.
Not many people know how wonderful my sister is. Some of them only see the wrapper and pay no attention to the filling of your soul. I wish you to be surrounded only by friends who value you for who you are. Happy birthday!
You are lovely. I want your life to be delicious and sweet like chocolate candies. Happy sweet birthday, my sis.
My sister, the time has come to get two glasses of wine, grab a piece of dark chocolate, and celebrate your birthday!
Since childhood, we have been good friends. I cannot imagine my life without my sister. And since it is your birthday today, I wish you to be always with me, through troubles and happy days, through sorrows and happiness.
My sweetest sis deserves only chocolate cakes, vanilla ice-cream, and most delicious candies of all her favourite flavours because it is her birthday today.
I am not great at voicing beautiful wishes. I would say cheers to my greatest sister ever on her birthday!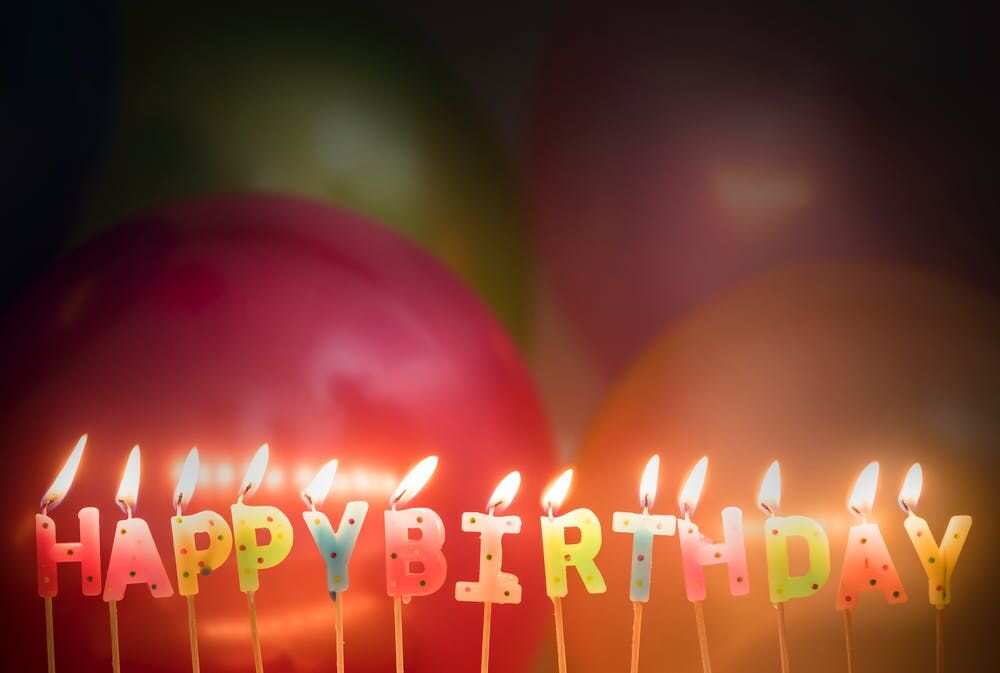 Christian birthday messages
Many inspirational lines in the Bible can be turned into fantastic birthday wishes for a sister. Here are some Christian birthday messages that can improve your day, make it lovely, touching, beautiful, and God-inspiring.
My gorgeous sister is now one year older and wiser. I am so glad I have you in my life. Without you, I would feel lonely and unhappy. You are my dearest person in this universe of ups and downs, and I am very thankful to God for this.
When Lord was thinking of the best gift for me, He created you. My sister is my angel, my inner balance, and my self-confidence. Happy birthday to you!
Our God gave us life, and it is the most precious gift we have received. Take care of your life, make it amazing, and appreciate every fantastic moment angels send you from above.
Our life becomes impressive when we reach peace of mind and fill our heart with love and serenity. May God gift you these feelings in excess. Enjoy this holy day!
Among all my friends, my wonderful sis is the best one, and it is her birthday today. I am grateful to God that I have you. Love you so much!
You are my angel who always listens to me, keeps my secrets, supports, and cares for me. I am glad to celebrate your birthday and wish you to enjoy all the precious gifts of God, which are love, health, and belief.
God bless my sweet sis on her special day. Happy birthday, may your life be fair to you, and may angels always light up your way!
Wishing all your holy dreams to become a reality. May God bless you. Happy birthday!
On this beautiful day, I wish angels to sing a sacred song for you. May it be exceptional with my warmest wishes of love and strong belief into a glorious future.
My dear sister, may your Angel take care of you and let God guide you through the dark and light moments of your lifetime. Happy birthday!
Even angels celebrate their birthdays, and my sister is the most precious angel in my life.
I am thankful to Lorn that I have a close friend with whom I can share my makeup, clothes, and secrets. Happy graceful birthday, sister!
I wish your upcoming journeys to be blessed. I want God's grace to lead your path and light up your way.
Dear sister, fear nothing. I pray that God will guide you through ups and downs of life. I wish you blessings and love on your birthday.
My lovely sister, you are a masterpiece created by God. May your life be lit up with His glory, love, and care.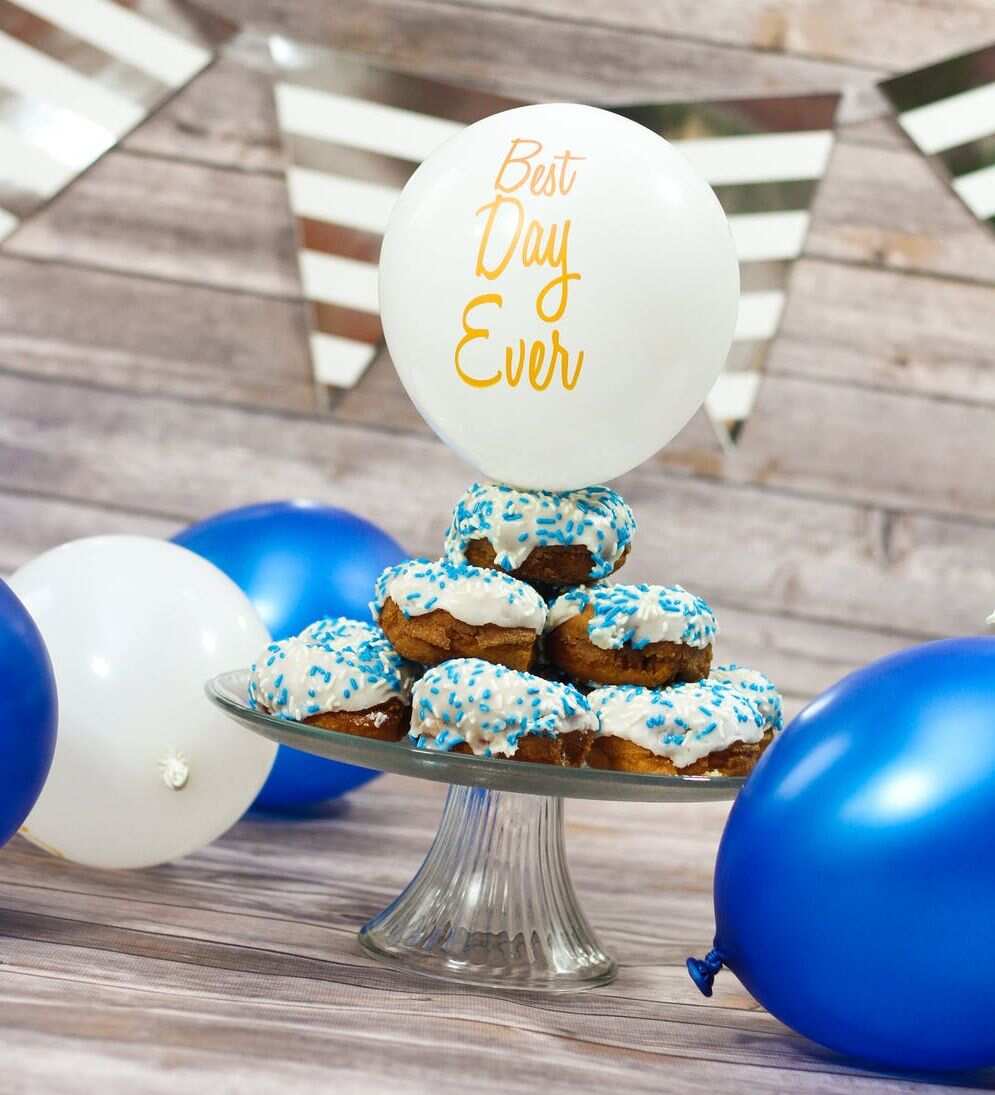 Happy birthday wishes to my lovely sister
How else can you say happy birthday to my sister in 2019? Words are endless when it comes to birthday wishes for a sister because such a close friend deserves the sweetest, most divine, and most ardent phrases that arrive from your soul.
I am so lucky to have you as my best friend. You are the only person in the whole universe in whom I am happy to confide all the secrets.
It is a pleasure to know that my sister is not just my relative but my best friend ever. Have a happy day today and always, my sis.
What should I wish my lovely sister on this beautiful day? I want you to always smile, be happy, healthy, wealthy, and as blissful as you are now.
I wish you a happy, healthy birthday with lots of champagne and love. Make a wish to every bubble in your glass, and it will come true soon.
Look at who was born 20 years ago! A sweet little girl has turned into a gorgeous swan with a caring and understanding soul. You are the most supporting and wonderful person in my life!
May you have an enjoyable and unforgettable birthday, sweet sister. Make a wish tonight, and I will make sure it comes true one day in the future. Love ya.
Wishing you to have plentiful love, joy, happiness, and fortune. Such beautiful people deserve to have a wonderful life.
I am in a happy mood. I am willing to dance and circle with you around the room wishing you to enjoy this party and be healthy, joyful, and loving.
Here is my present to you. Open this SMS box, and you will unbox tons of happiness, millions of smiles, lots of passion, love, and wishes of good fortune.
There are millions of stars in the sky, and each one wishes you to be happy and loved. Shine like a star, sis!
May you achieve all your goals and make all your secret wishes come true. I am always here by your side.
It is a delight to grow in a family of more than three people. Having a mother and a father is awesome, but having an incredible sis is fantastic. I love you and wish you to have the most bizarre birthday ever.
I am the luckiest sister on Earth to have a twin soul that understands me, takes care of me, gives valuable advice, and loves me. My lovely sister, you are the most agreeable person to me! Happy b-day!
May this incredible moment turn into a fairy tale that makes any wish come true. My beautiful sis, you deserve it like no one else.
You are always here for me if I need a friend. I will always be there for you if you ever need a buddy. Loving you, my sister.
These are touching 75 birthday wishes to a sister you can send through a text message or say over the phone. Make this day unforgettable and brilliant by finding the right words to her heart.
READ ALSO: 50 best belated birthday wishes, messages and greetings
Source: Legit.ng