30 trendy pink hair ideas to try in 2019
Pink hair has interestingly become trendy over the past few years. What's not to love about it anyway? This color comes in different shades which allows versatility to girls and women of different ages, as well as skin color. To achieve a look that will suit you best, make sure that you first identify whether your skin tone goes well with lighter or darker shades of pink.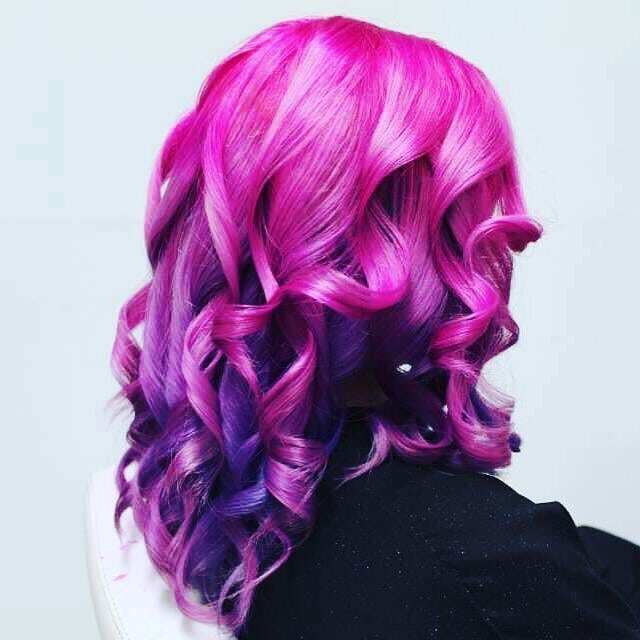 It is important to note that the darker hair your hair is, the more sessions or steps you will need to take to achieve a pink hair color. Therefore, the lighter the intensity you are aiming to achieve is, the more work will need to do. However, considering the results, isn't it worth it?
Rose quartz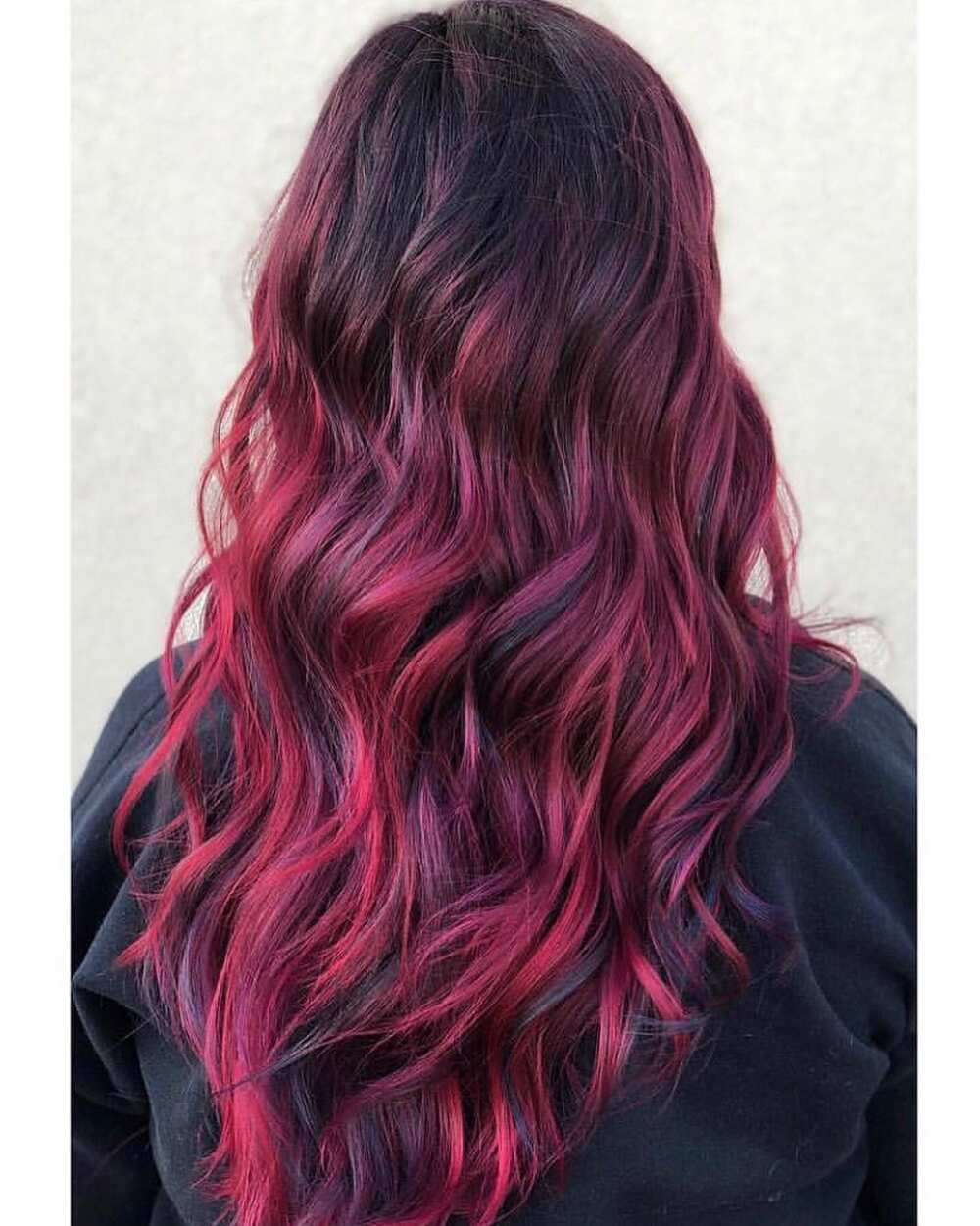 The blended placement in this look gives it an edgy, yet soft appearance. The tone is vibrant and spunky regardless of how easygoing it is to wear on different occasions for ladies of different ages.
Lemonade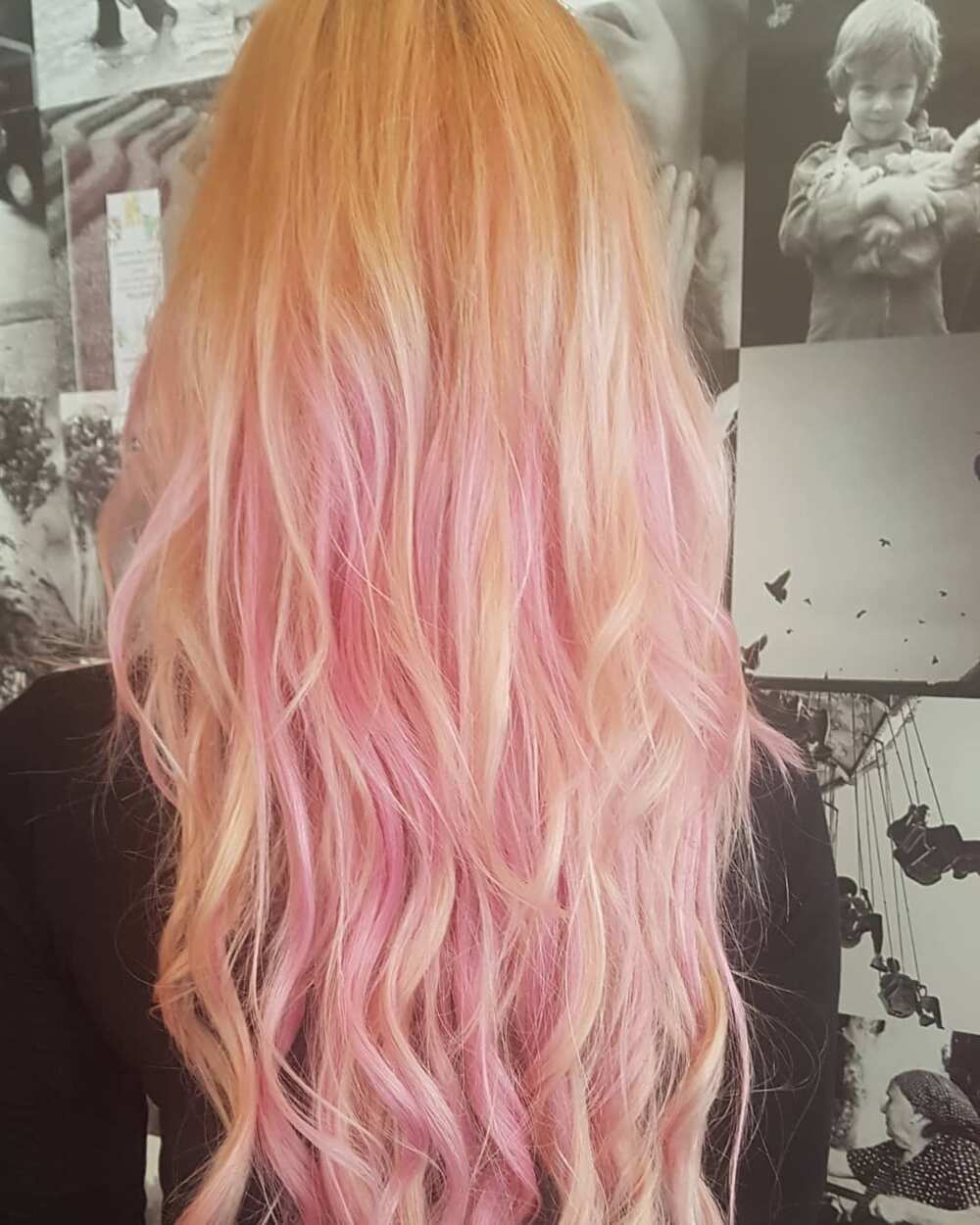 This refreshingly soft and light carnation hue is an excellent combination of pink and blonde. This style is more favorable to wear mostly for summer and spring as the bright color sends off a warm vibe.
Bottom water waves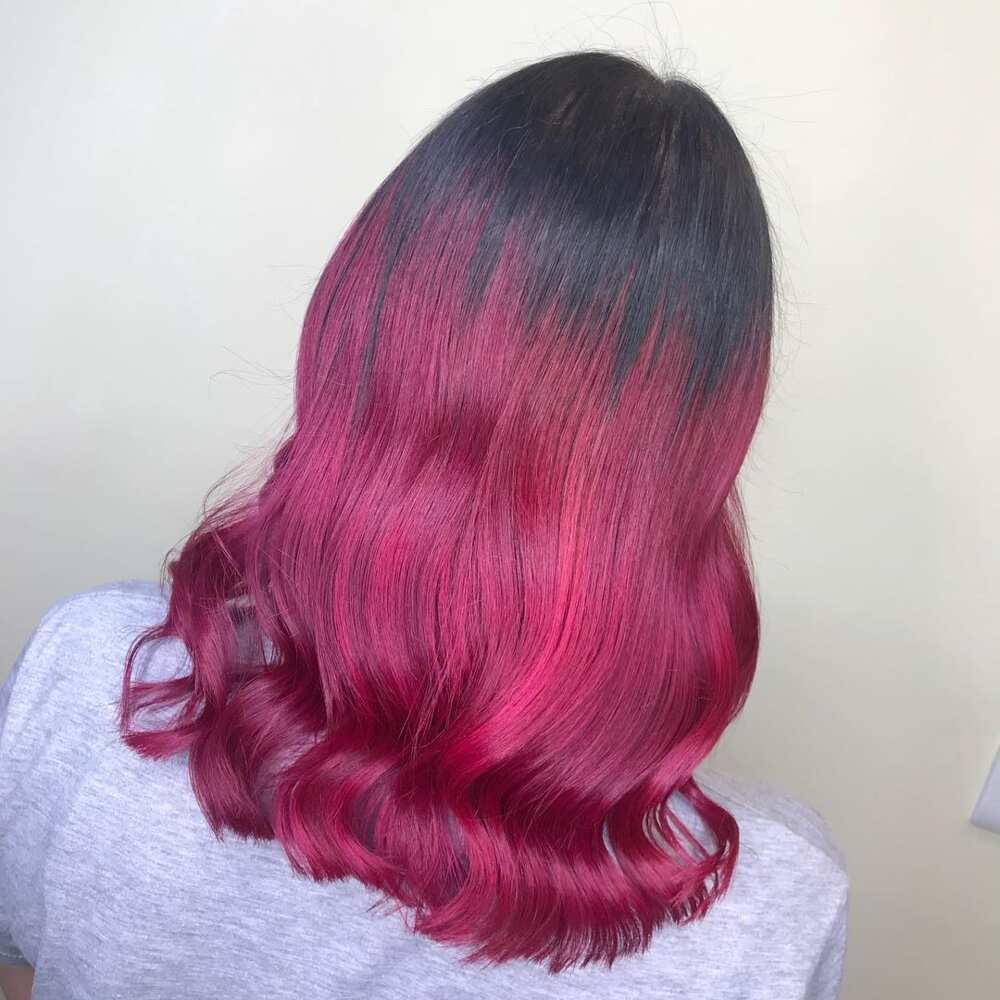 This wavy style, combined with the warm shades of black and a flavor of fuchsia and maroon create an excellent finish. The colors blend so well, making the look appear to be put-together and well thought out. It exudes relaxed energy and is effortlessly beautiful and easy to maintain.
Short pink hair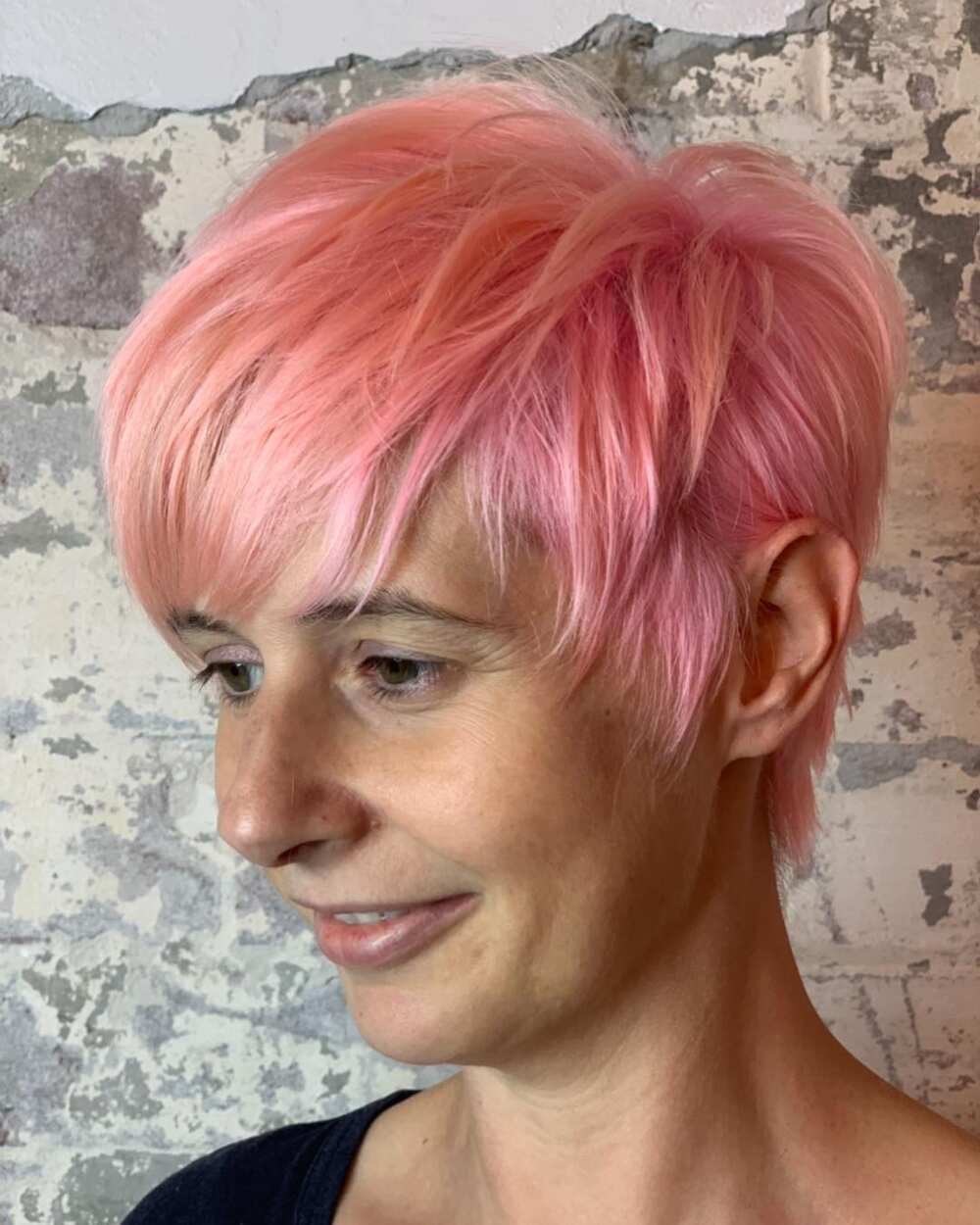 When you have short hair, it is easier to get away with most colors, especially a fresh pastel color like this one. It gives an edgy yet sleek look which is wearable at any occasion, be it formal or casual.
Icy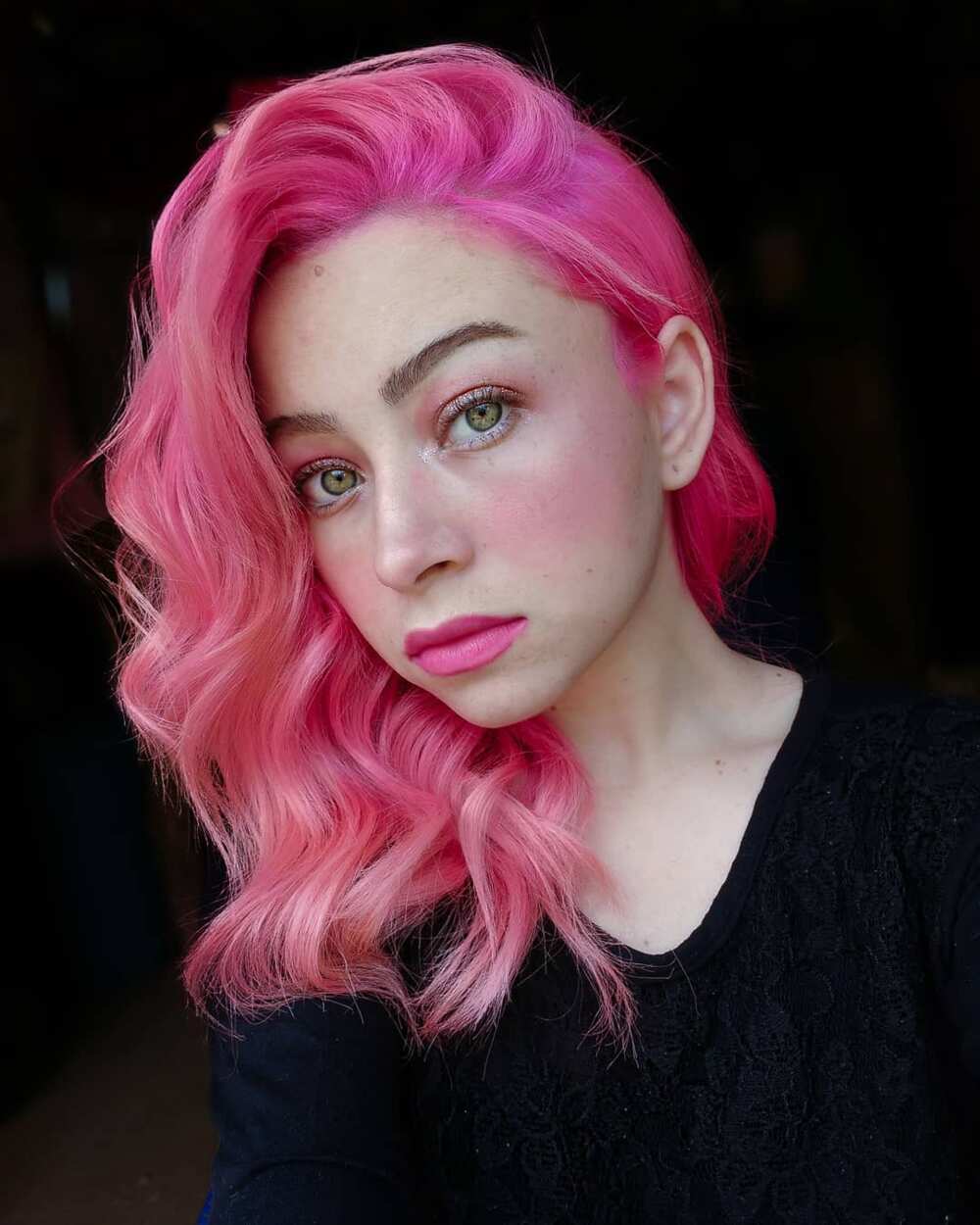 This is a fun style that exudes elegance and style in the most incredible manner. It gives a playful and youthful appeal with a spark of delectable hair artistry. How the pink tones down from top to bottom makes it a style definitely worth trying.
READ ALSO: 50 ideas for brown hair with blonde highlights to try in 2019
Mermaid hair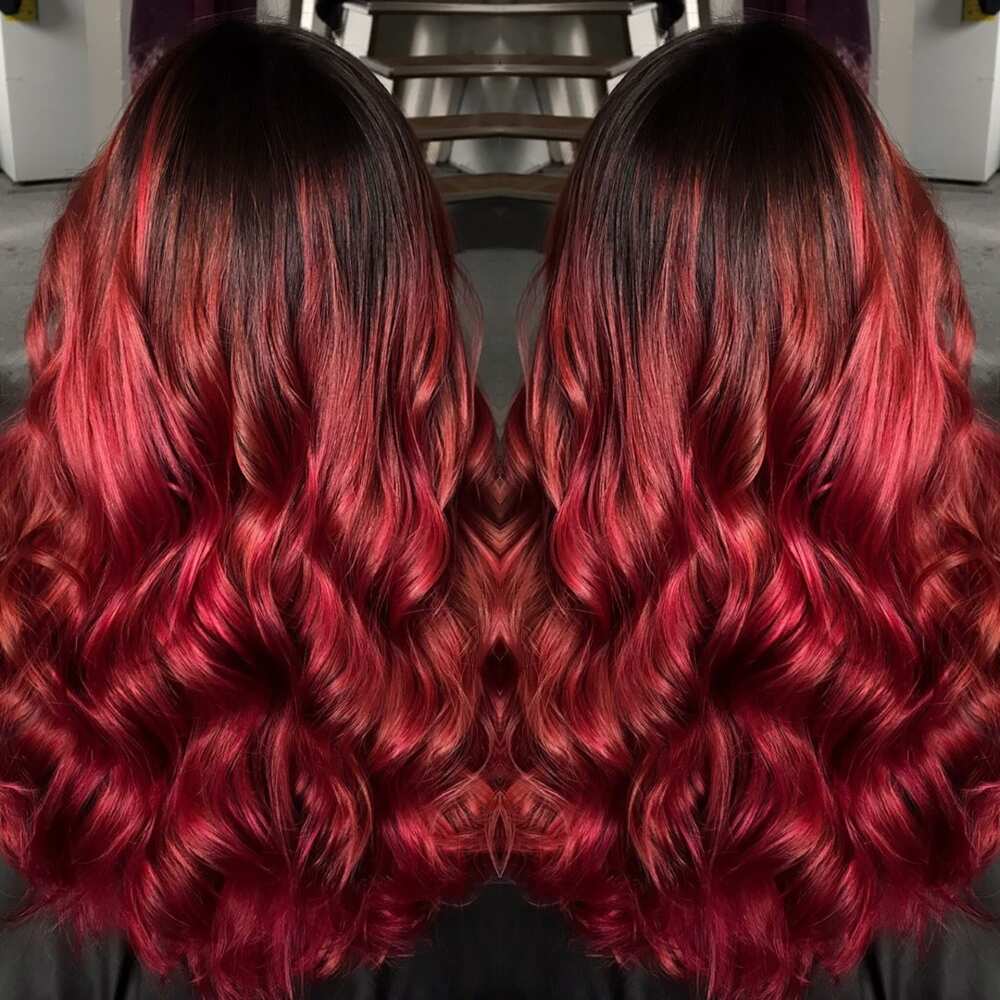 This is simply stunning! The beautiful rosy color on lengthy and wavy hair is such a look. Adding some shine using the right product can transform it to a whole new level.
Two-toned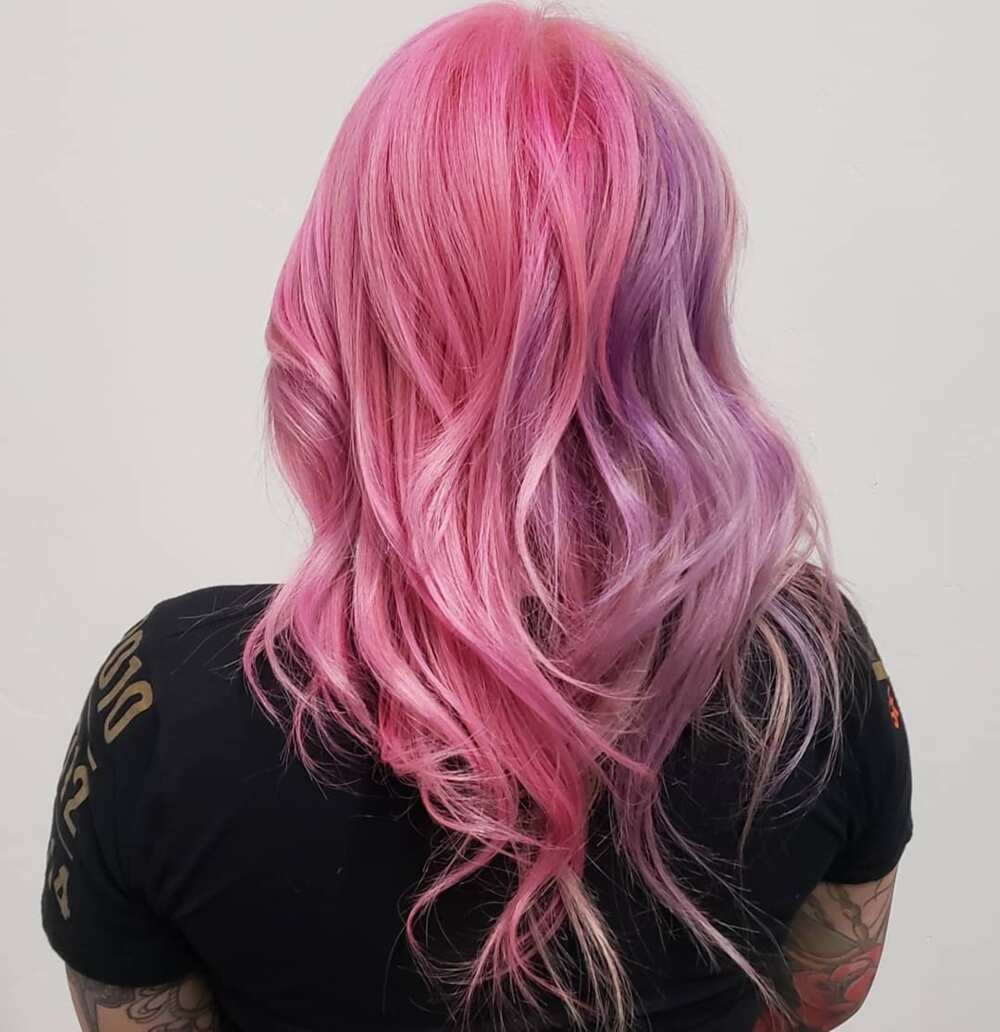 Wear these charming colors and achieve this soft flirty look. This combination goes well with pretty much all fair skin tones.
Barbie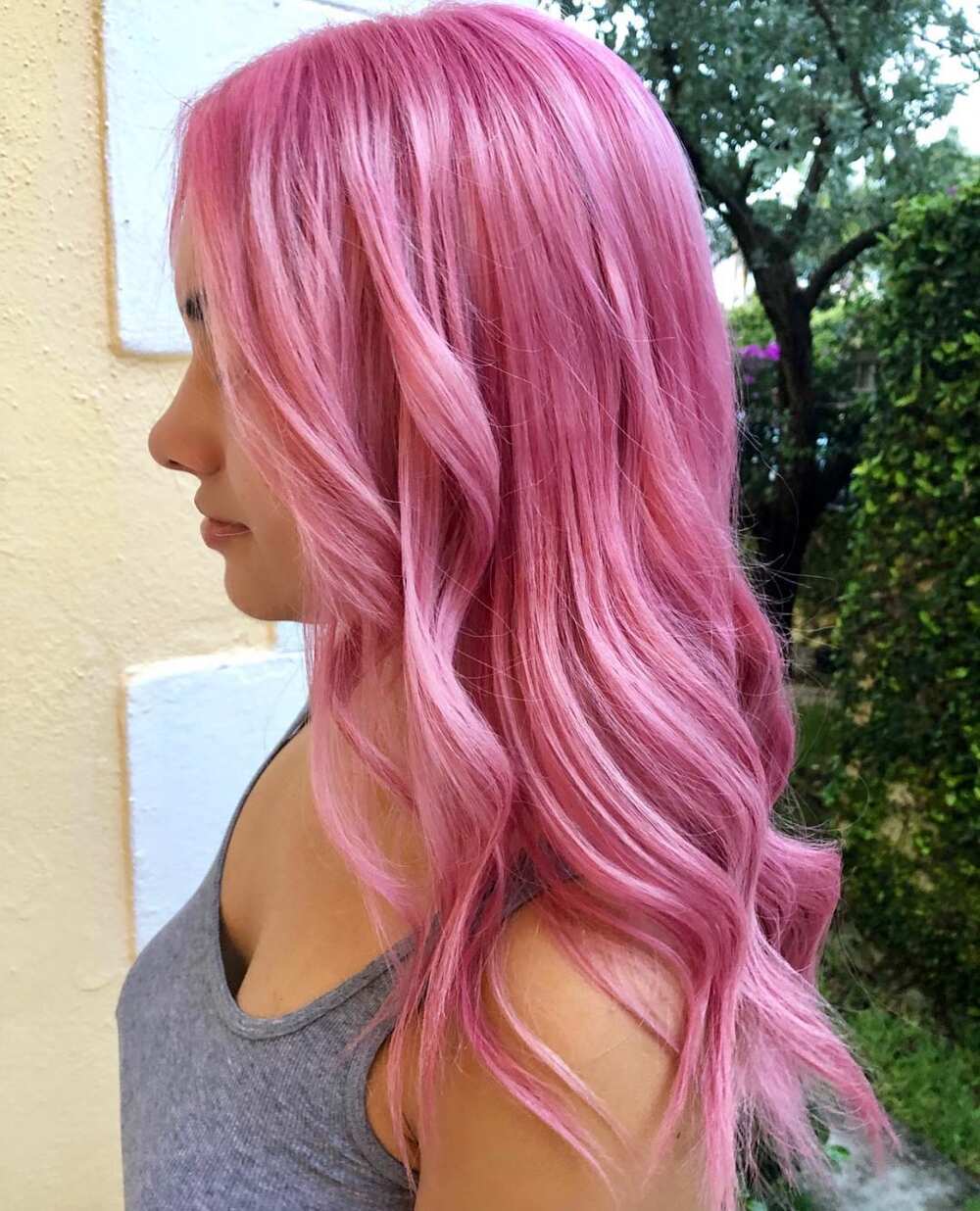 Do you want to glam up your look? Anyone can pull off this look as long as the hair looks healthy, and the color application is done right. No color is too daring or too much for anyone. If you want it, get it!
Pink platinum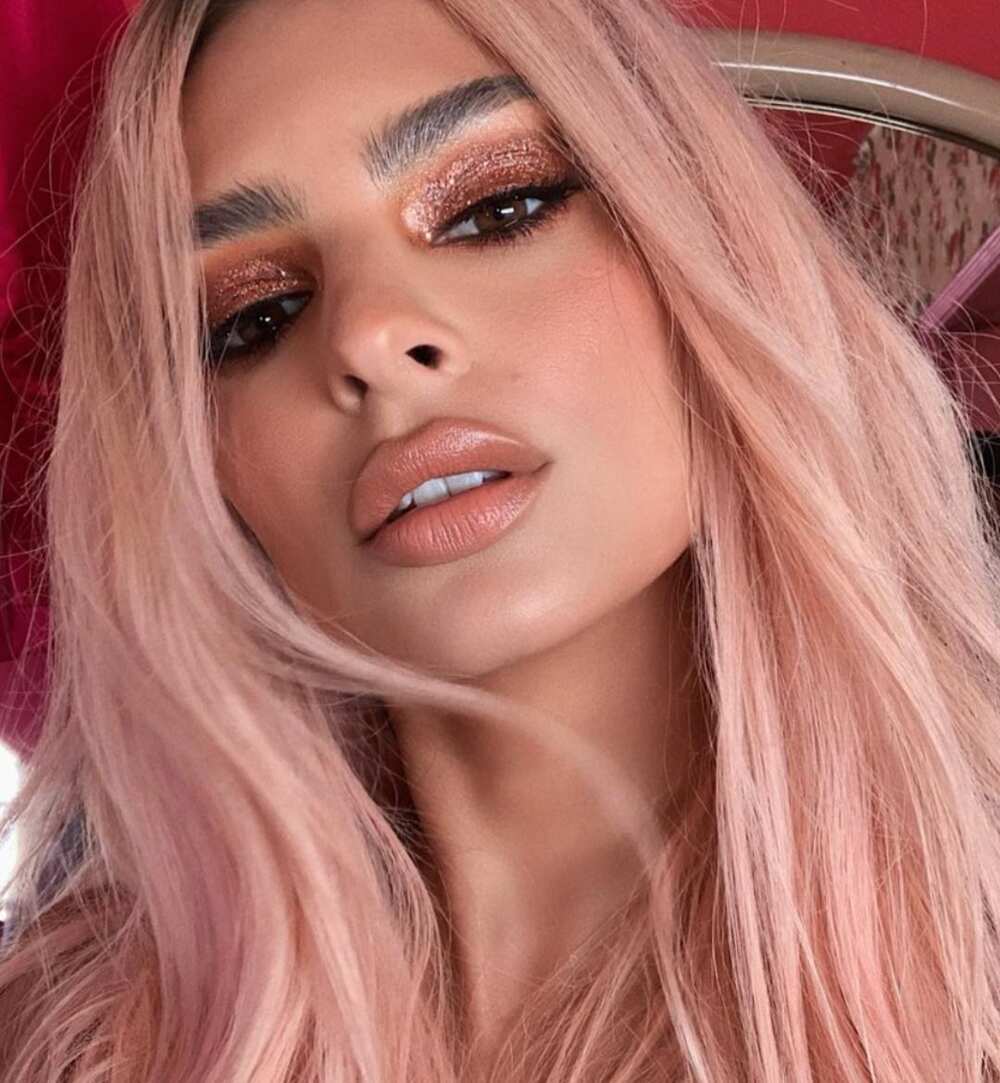 This toned down color is so soft and refreshing. It has to be one of the most wearable pink hairstyles out there. Giving off a vibe of urban energy and style, you will look trendy without having to try too hard.
With bangs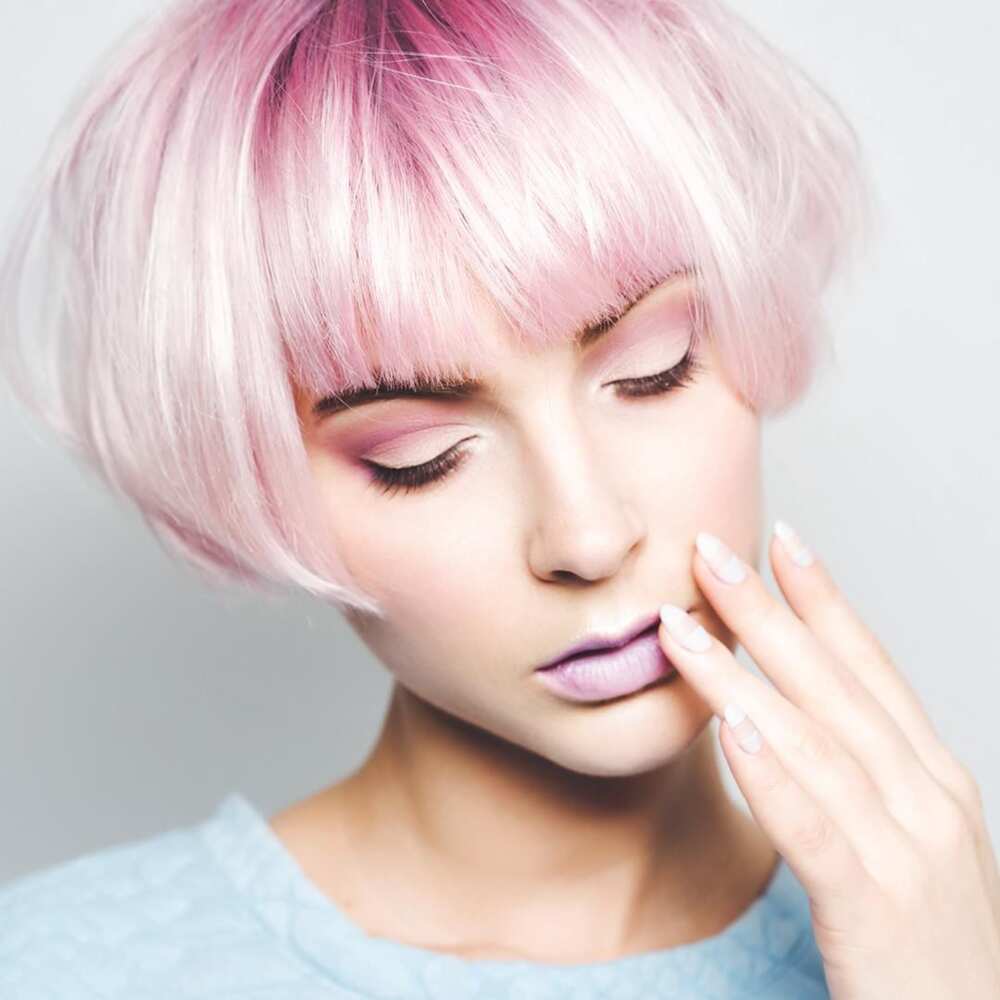 How well do you pull off bangs? Have you even tried them out before? This is the ultimate definition of edgy! The mid-section haircut is such a creative style that will brighten up your face. For the bangs, it is advisable to visit a professional hairdresser so as to identify the length that will suit your face best. If you are not trained to cut hair, it is also advisable that you don't cut it at home as you try to create bangs because it could become messy and we do not want that to happen.
Baby pink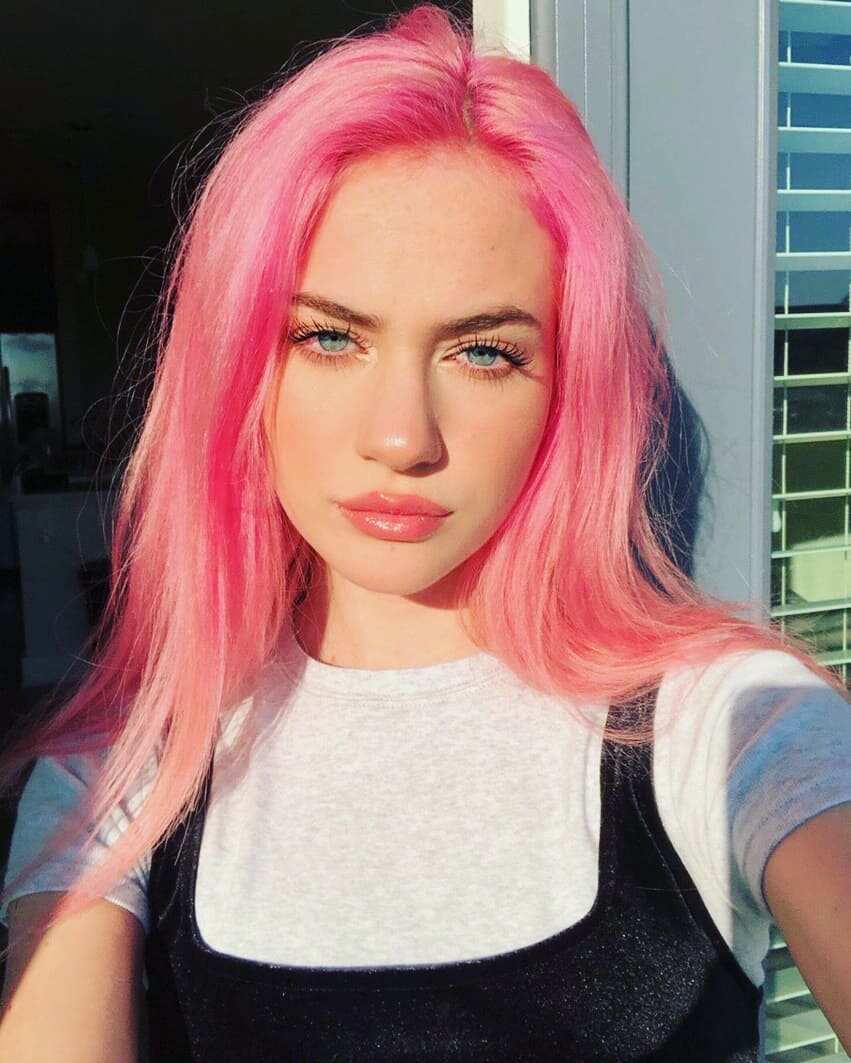 You have to agree with me that this is one of the most beautiful shades of pink ever to exist. It is so appealing to look at as it evokes candy-gilded memories among many other sweet things. With this length, it is easier for the hair to appear to have achieved maximum volume.
Unicorn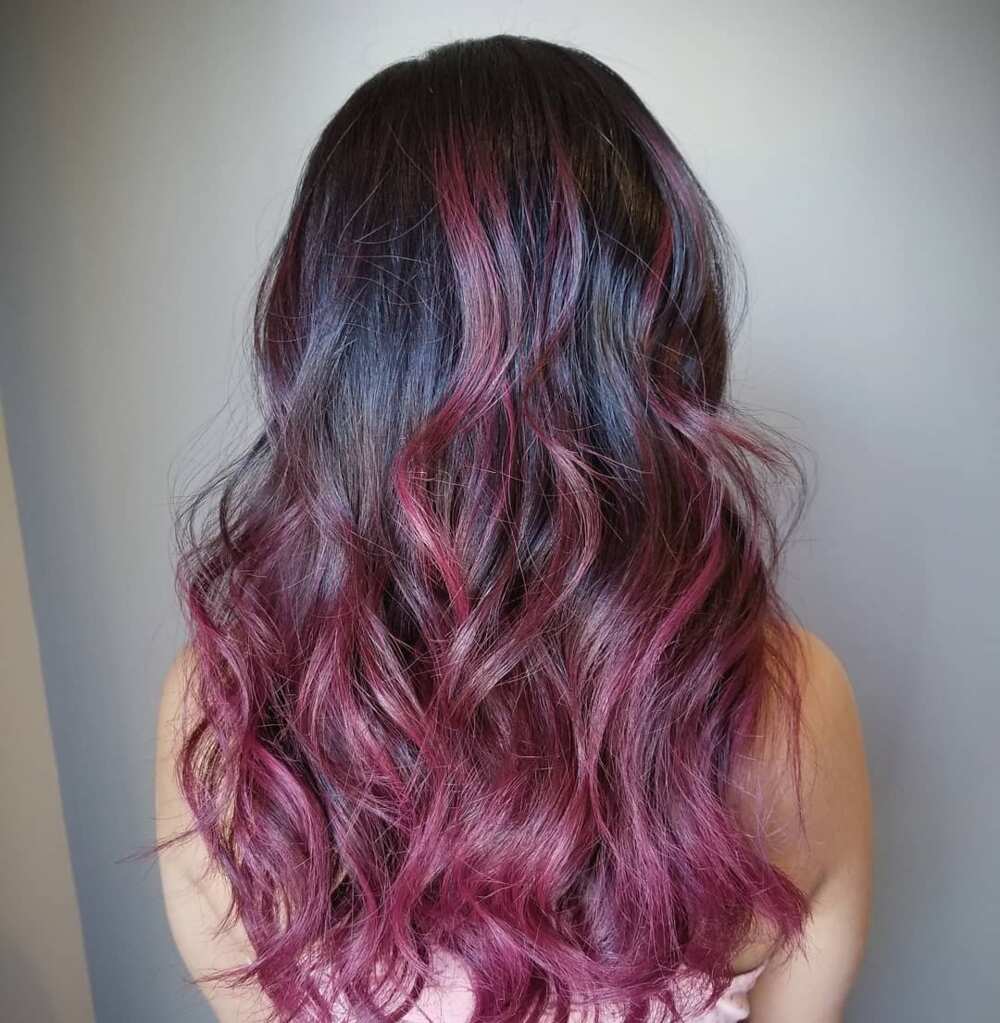 This hair color is ideal for warm skin tones. The delicate waves help to cultivate an easygoing, breezy, and relaxed aura. Additionally, these two colors mix up so gracefully to achieve a chic look.
Highlights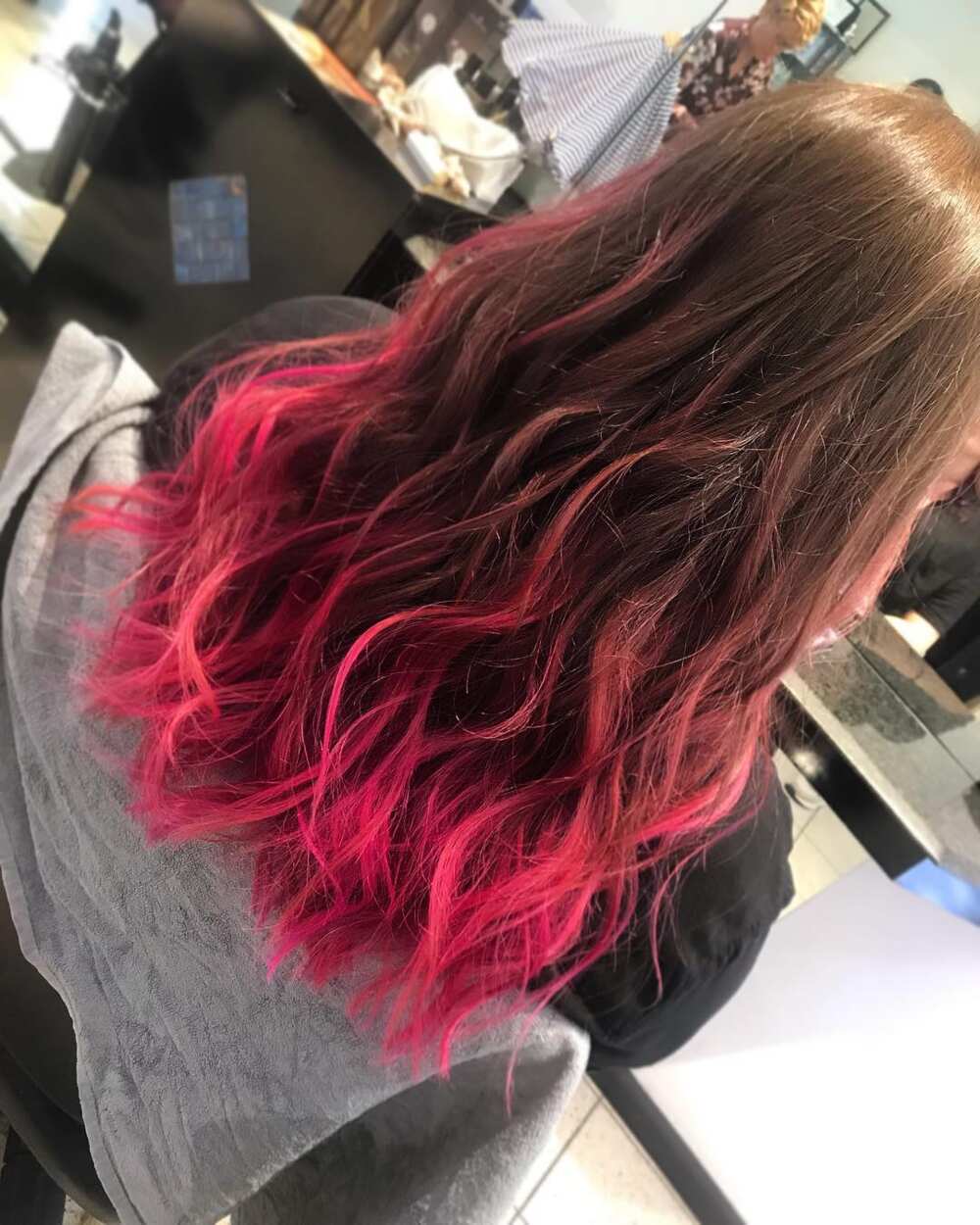 The addition of the subtle pink highlights to blonde hair makes the style more playful and infused with brightness. A bit of waviness at the strands adds up an edgy vibe to finish off the look.
Neon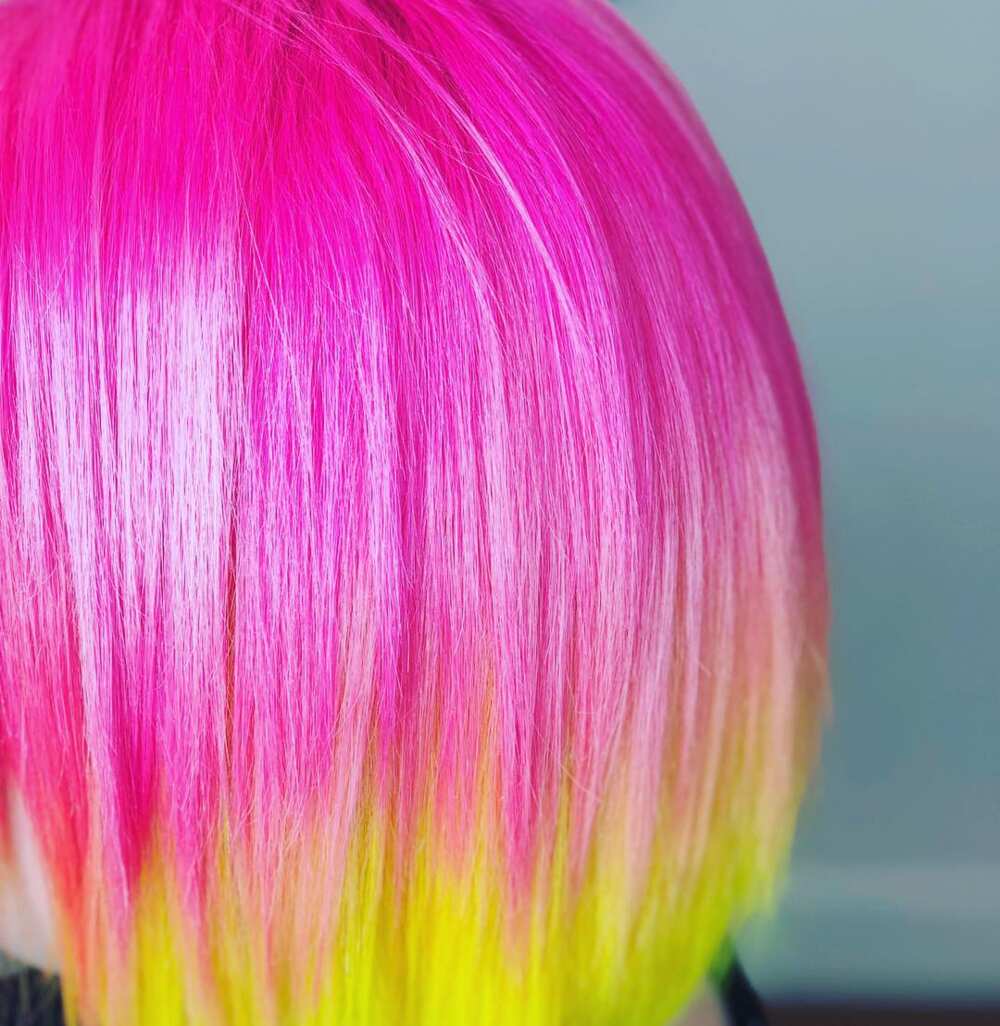 This electrifying color will turn faces wherever you go. Therefore, you need to wear it confidently and proudly as you are at the spotlight. The yellow finish is quite daring, but it warms up the neon pink at the top.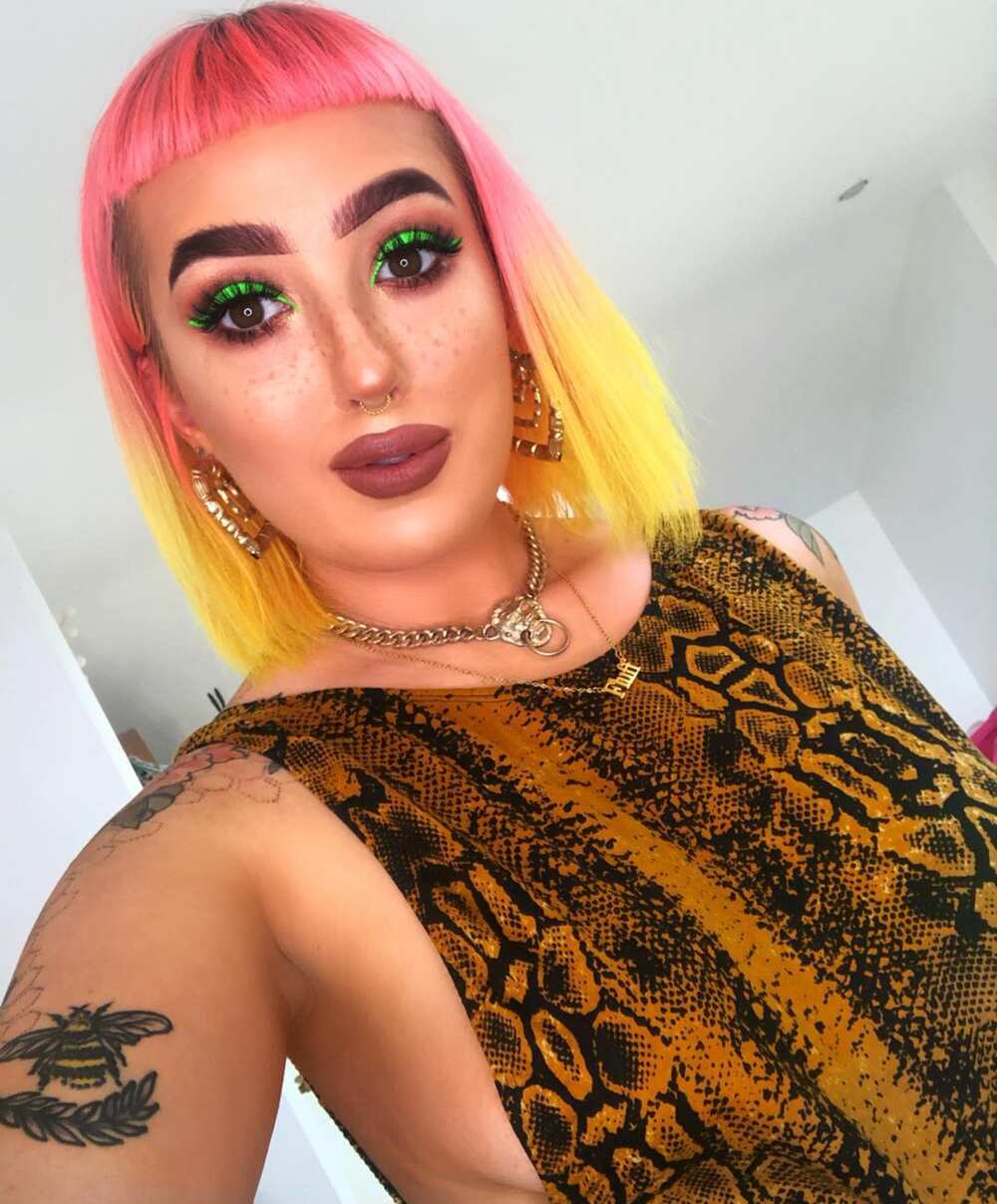 Alternatively, you could choose to incorporate some bangs to the neon look to achieve more edginess and glam. With such a hairstyle, there is no room for gloominess as you will brighten up wherever you go.
READ ALSO: Long braids hairstyles trendy in 2019
Magenta style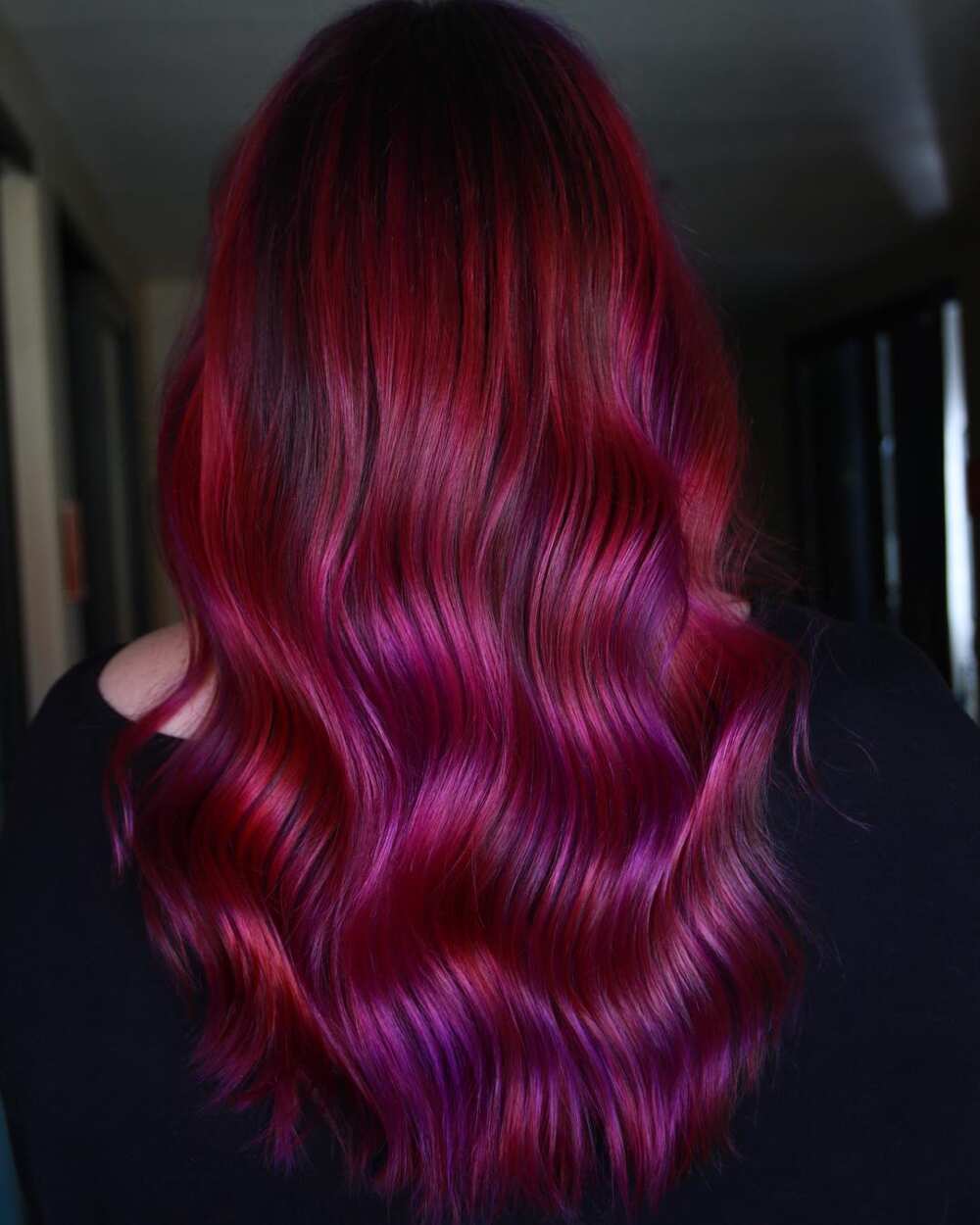 Starting with dark roots and ending with uniquely colored water waves is a deserving look. The long and bouncy hair gets to look elegantly stylish as the color combination exudes glam and sophistication in their best form.
Pastel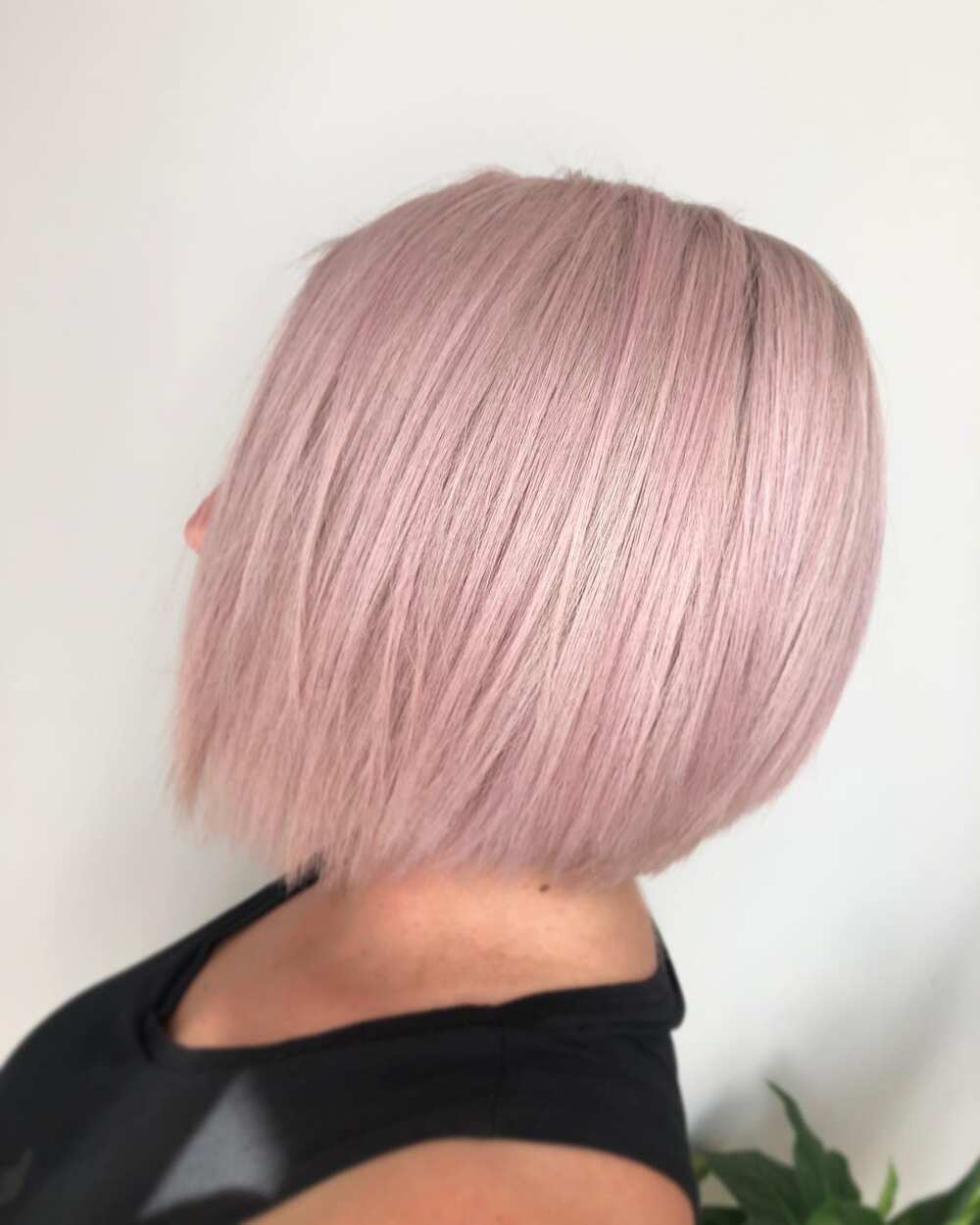 For those looking for a simple but sharp look, then this is it! It is not too bright but still colorful in its own beautiful way. The best part of this style has got to be soft pink tone, as well as the length of the hair making it more manageable.
Dreamy confetti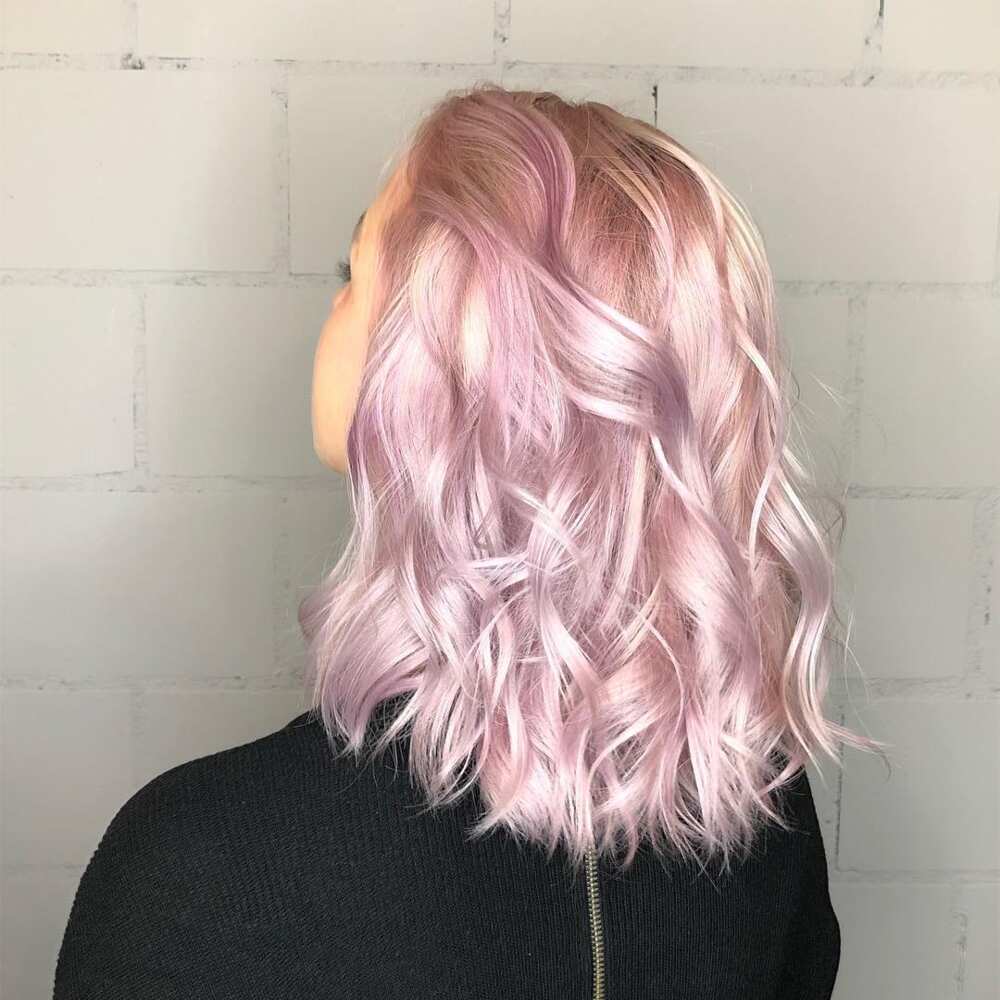 These shades of delicate lilac, pastel lavender, and blush pink go on so well together to create a sassy yet graceful final look. This hairstyle exudes youthfulness which is an aspect that many females consider before when looking for the perfect hair.
Rose gold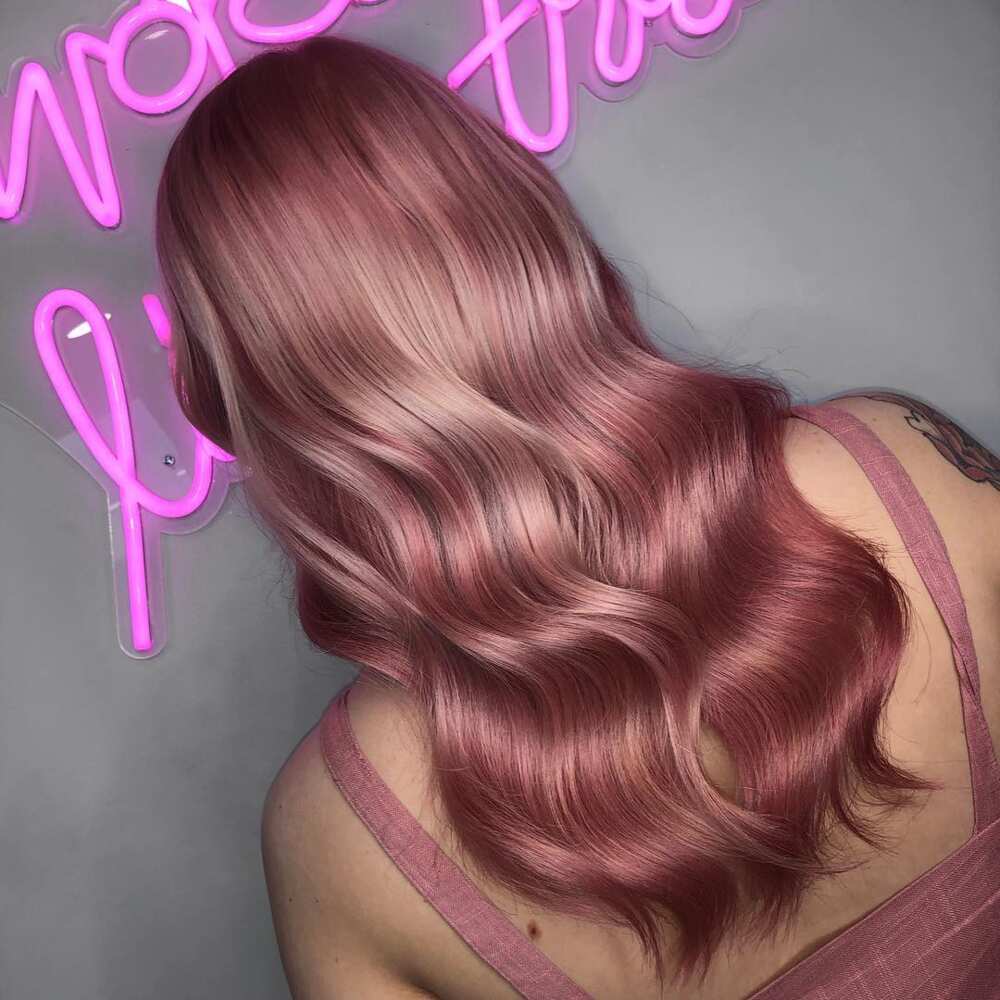 A beautiful combination of mocha and rose gold complements this wavy hair to create a colorful and fanciful mood. The subtle pink hair pigments are able to shine through effortlessly and gracefully.
Copper rose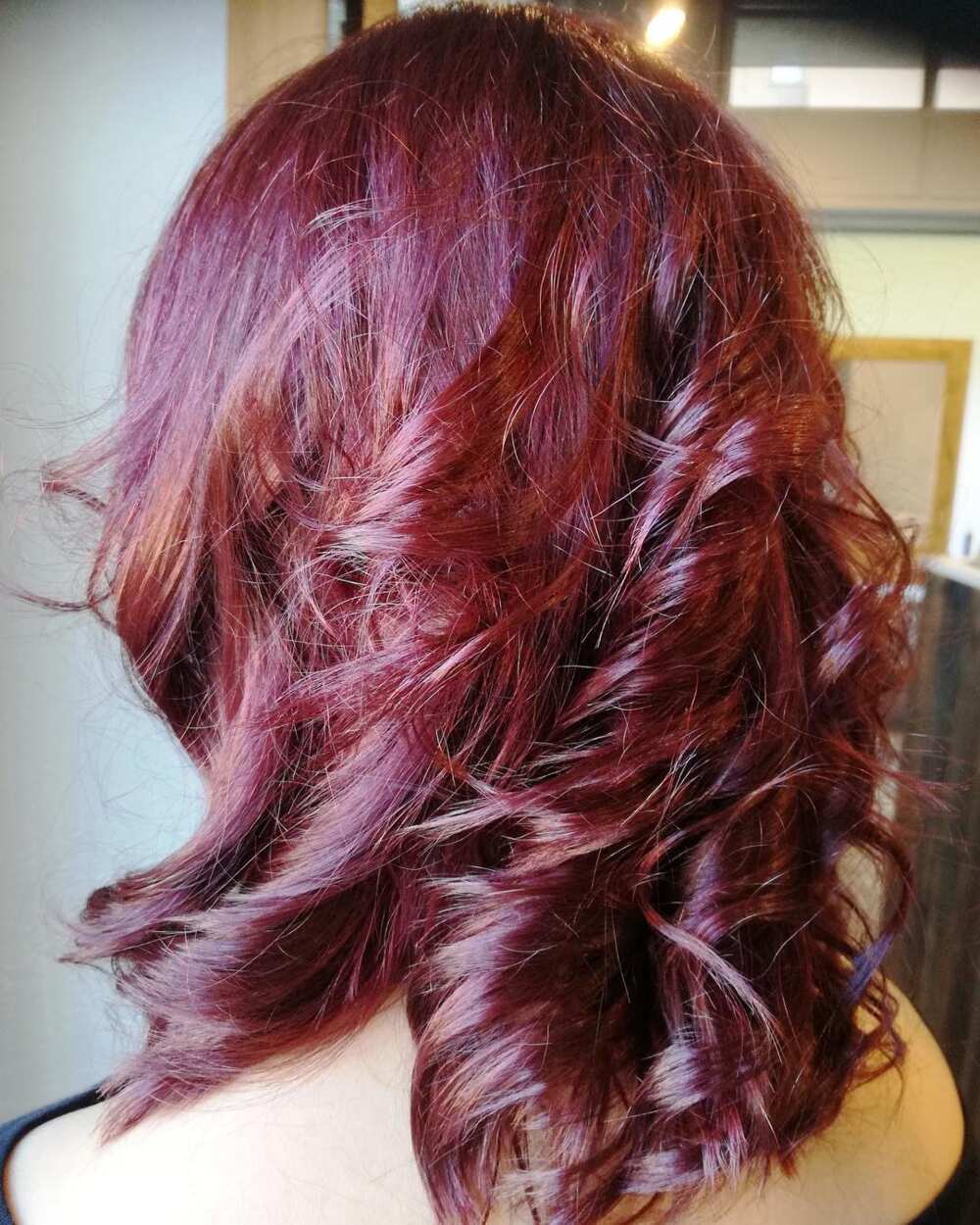 If you want to be more magnetic, this look will give you the results that you seek. The fiery curls add an animated kind of glam to this style.
Pink champagne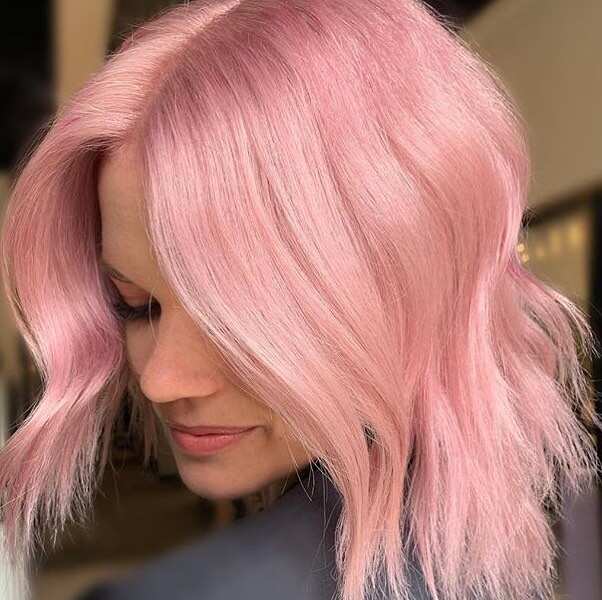 This supple style adds vibrancy and radiation to one's complexion, thus highly recommendable. If you have longer hair, it is still possible to achieve this hairstyle and look equally as good.
Straight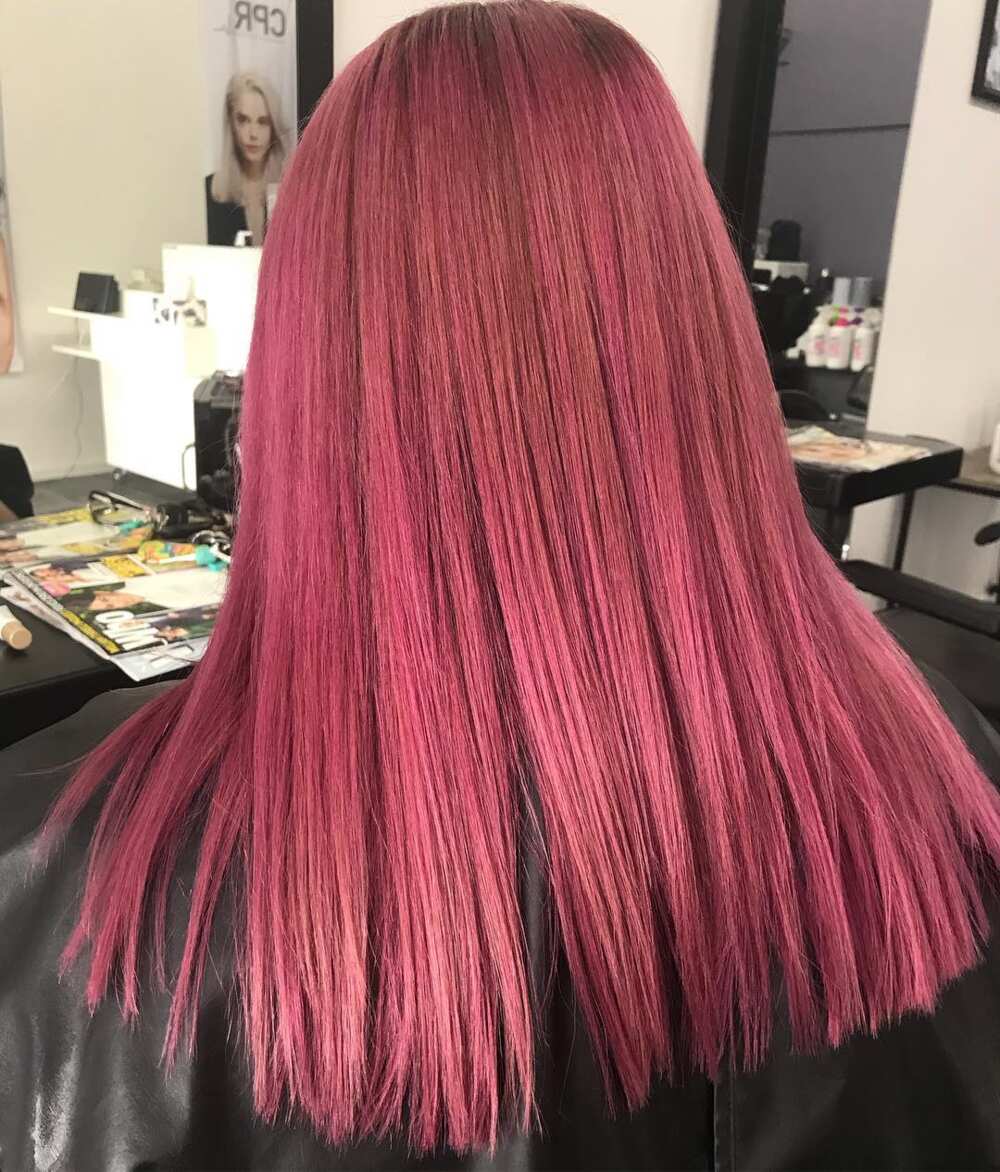 This subtle style exhibits grace and is very manageable.
Cotton candy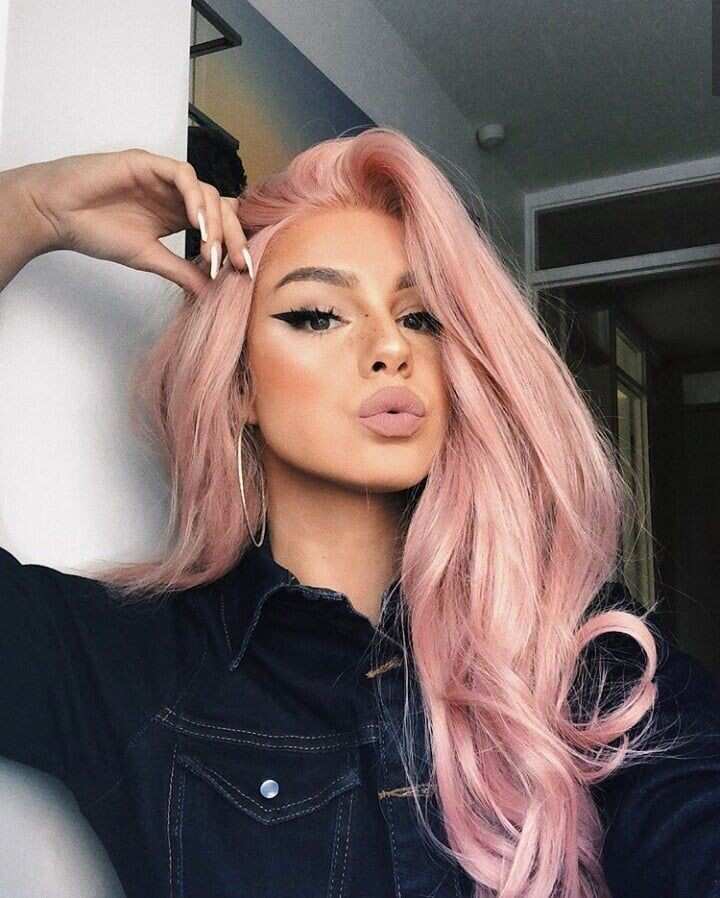 Do you want to intensify your bubbly personality? Look no further as this will do the magic for you. It is delicately opulent and urban, sending off a sassy vibe.
Hot pink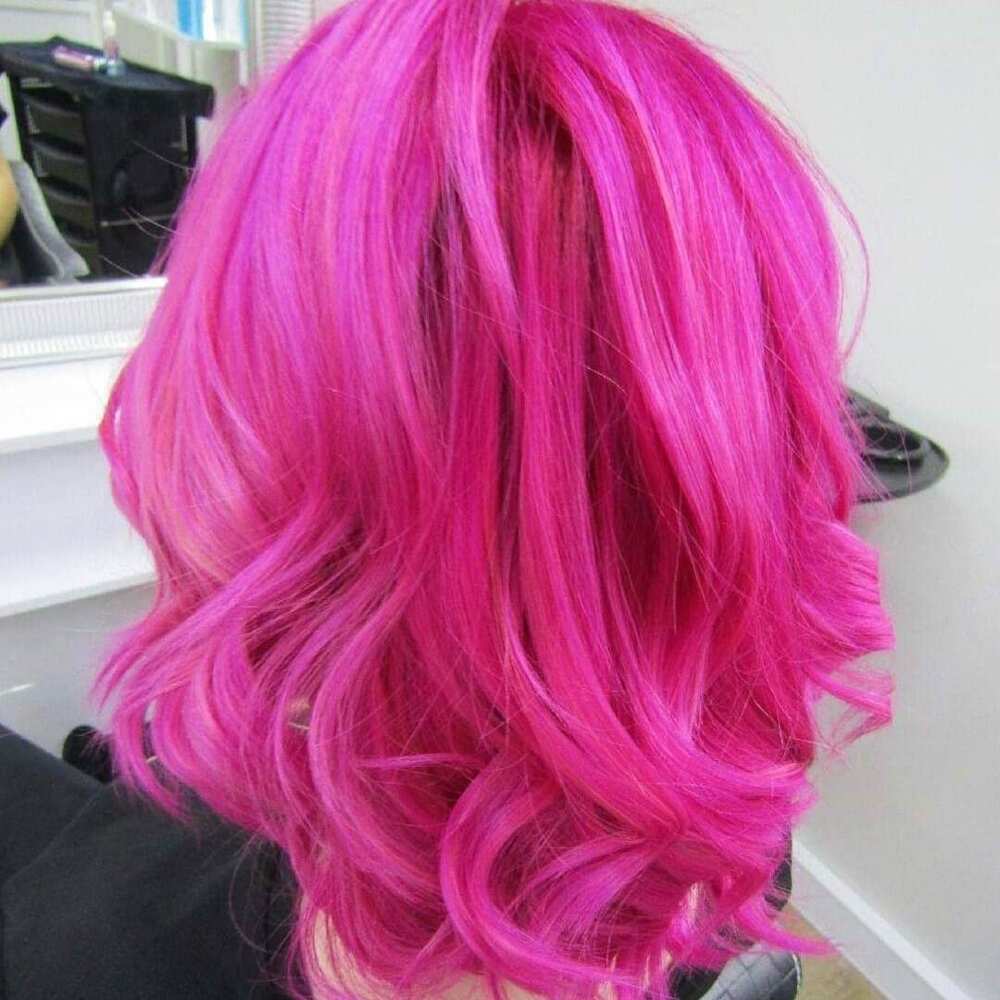 This bright and stunning hue looks great on all skin complexions. However, to achieve this vibrant color, you need to have patience because it takes multiple steps to attain this undeniably beautiful solid color.
Fruit punch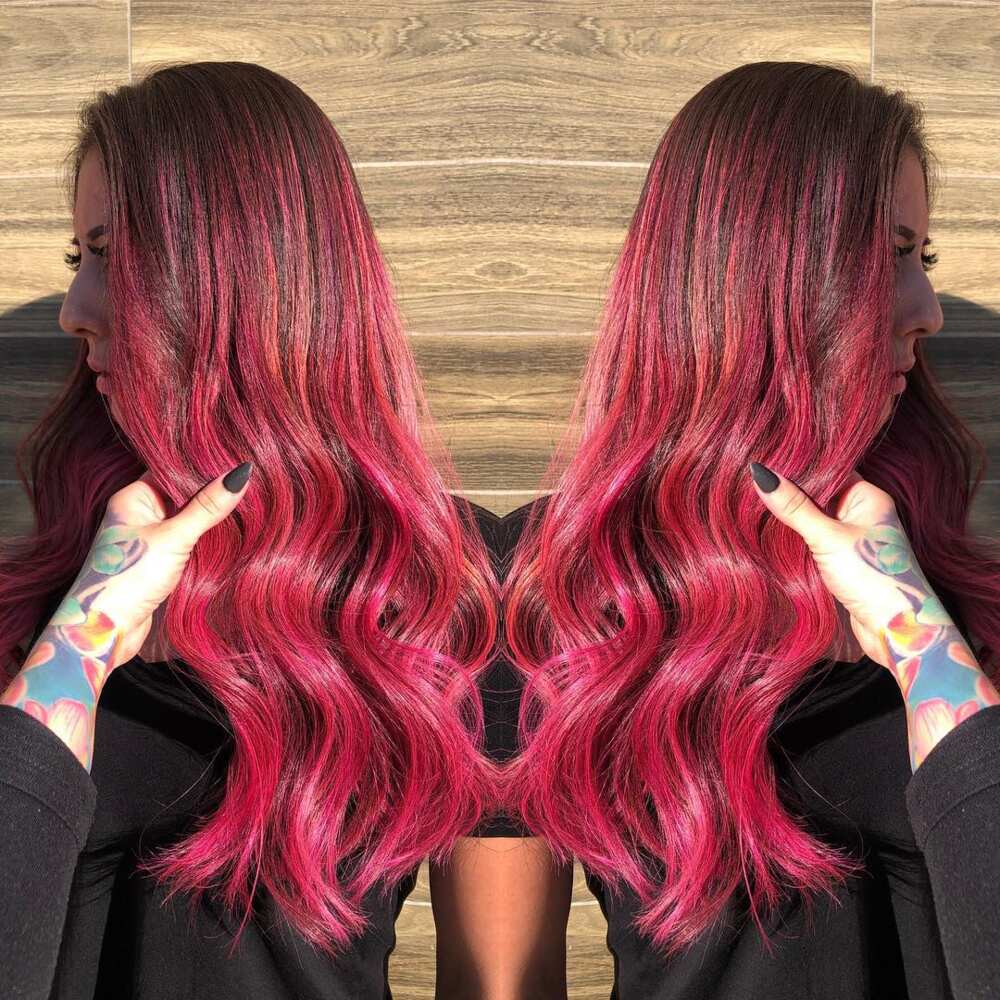 This hair color is intriguingly sophisticated yet wearable. The mixed colors brighten up the look as the loose waves spice it up with exuberance.
Bubblegum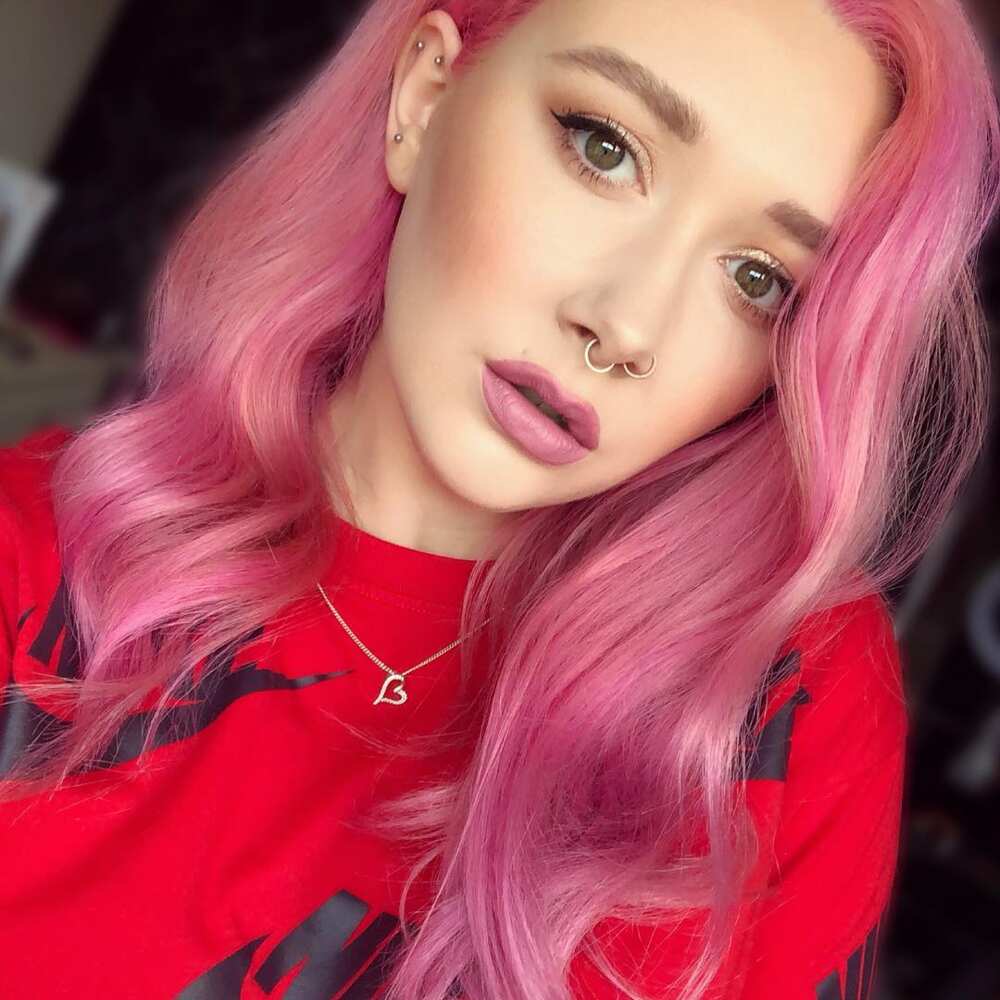 If you do not mind spending some extra time on hair maintenance, this style is unbelievably stunning. The soft candy hue lightens up the hair to keep it looking vibrant, healthy and edgy. For those that wear makeup, a little will go a long way as the hair already gives you a head start.
Lavender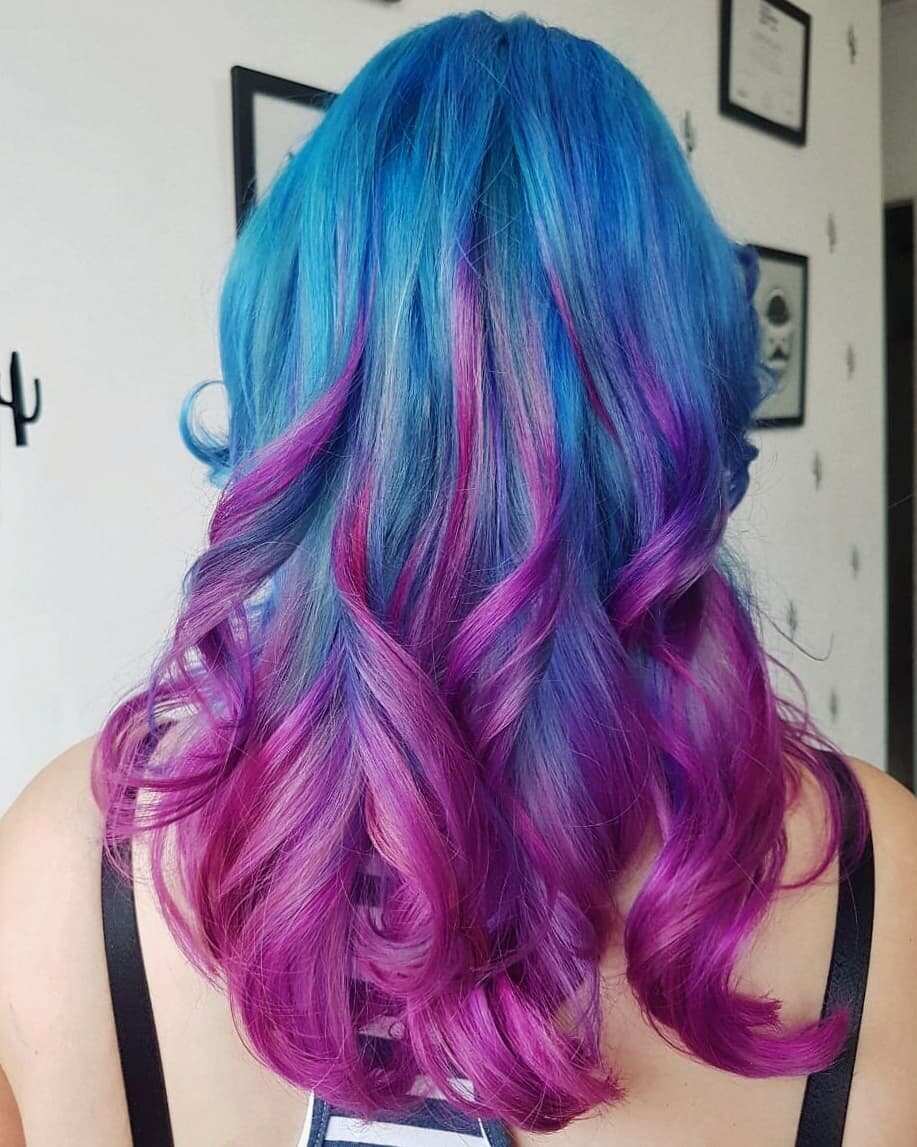 This ombre look starts at the roots with a stunning shade of lilac that seamlessly fades off to meet the pink at the wavy ends. You ought to choose the best hair products available to achieve this smooth look and maintain the shine on your hair.
Pinky rose gold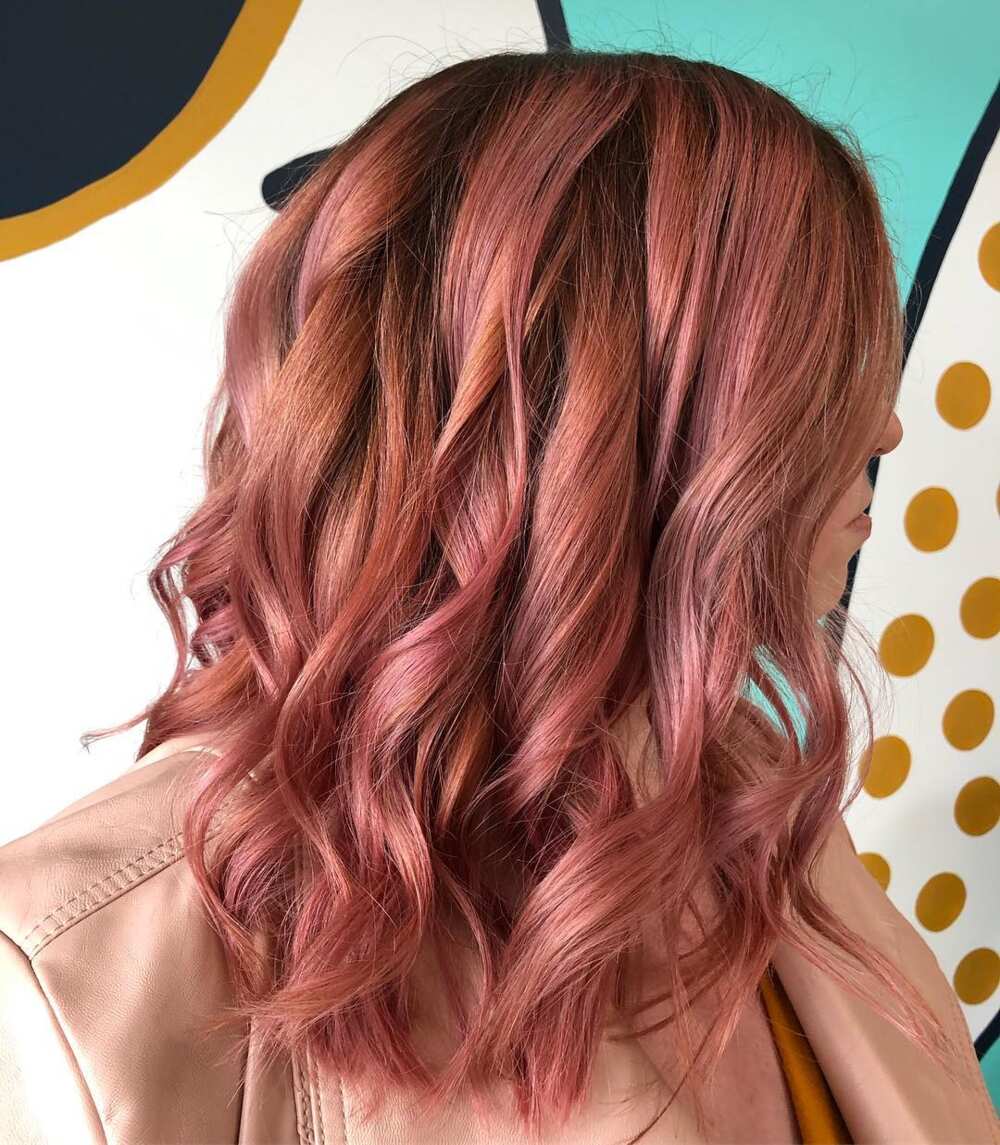 With no doubt, this style radiates confidence and a free-spirited soul. The dimensions of pink on the hair create an epic illusion of dancing hair.
Purple pink ombre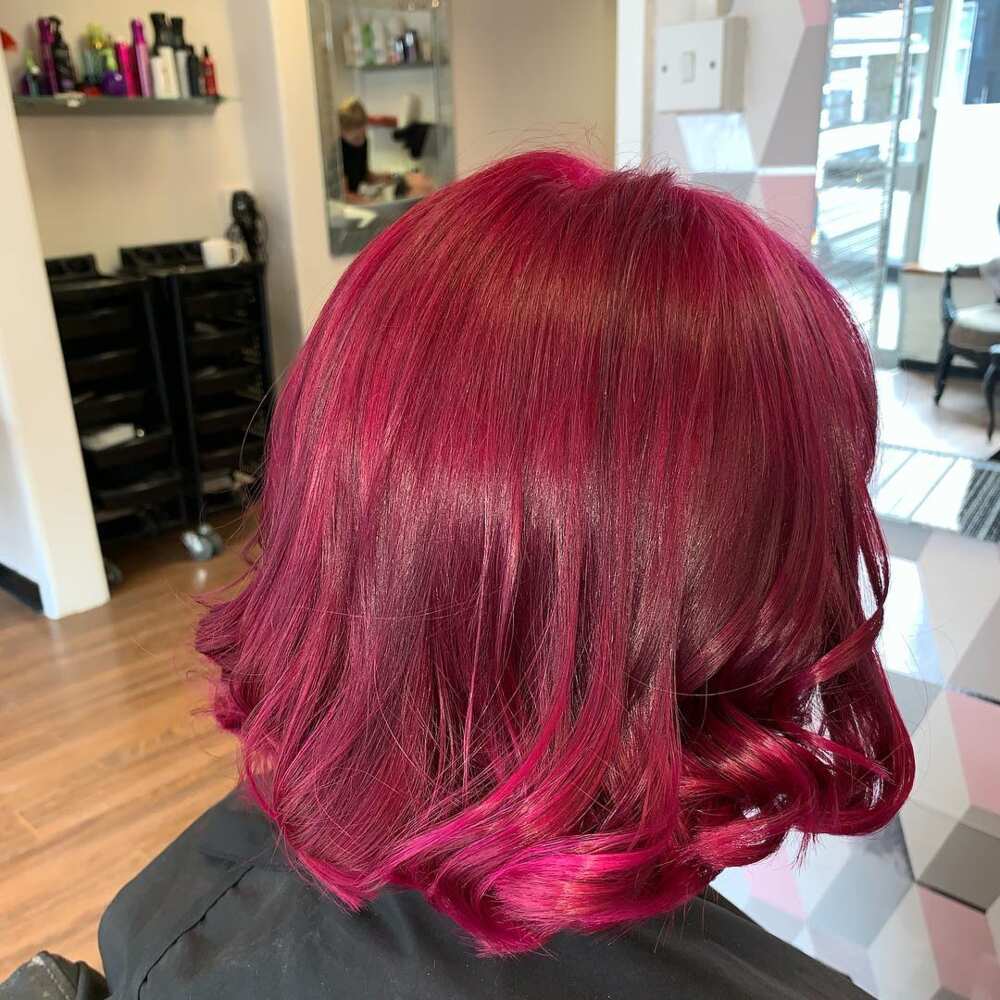 This combination of pink and purple on this full hair creates an irresistibly warm toned look that anyone can pull off.
Ombre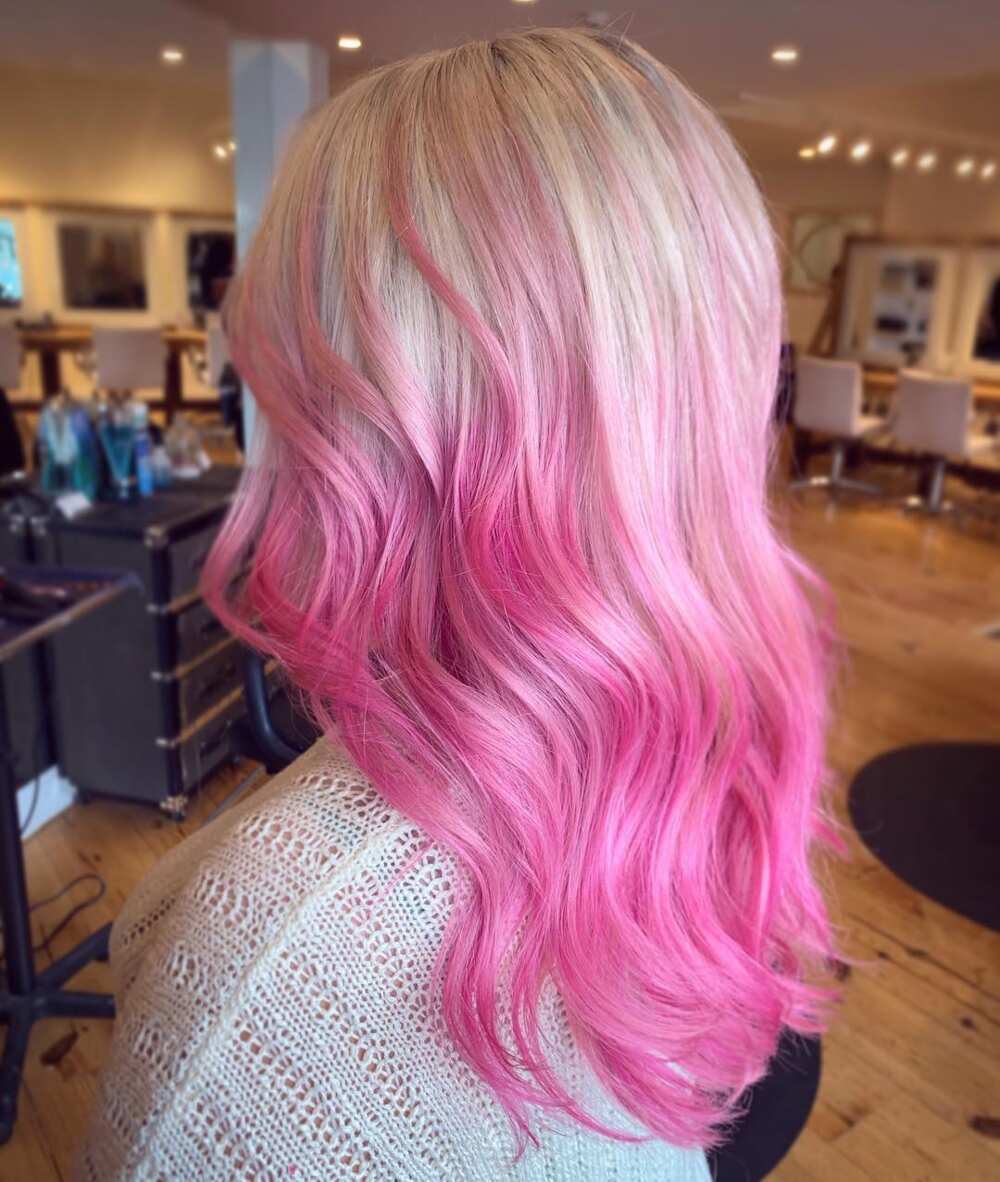 The perfect description for this style is angelic and delicate. It gives off a dreamy feel and will make you look younger.
From the variety of pink hair colors shown in this article, I hope you find your perfect match. Rock your style of choice with confidence and don't be afraid to play around with your hair.
READ ALSO: How to make hair conditioner at home
Source: Legit.ng