Regina Daniels husband: Top facts you need to know about him
Regina Daniels is a stunning young lady who has been in the field of acting and filming for a while now. Her beauty and acting skills have made her a trendy young lady in Nigeria and beyond. She joined the entertainment industry at a tender age. Her achievements make most of her age mates realise that it is possible to launch a successful career while still young. Recently, she gained more attention from the media and the public at large for marrying a much older man.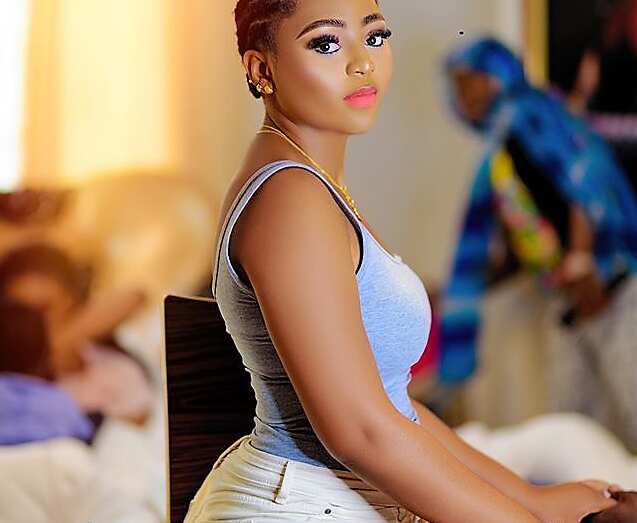 Being a Nollywood actress has its perks. Regina Daniels is no stranger to love and attention from her fans mainly because of her beauty and flawless skin. She is known to lead a lavish life and often posts evidence of this on her social media pages. Her alleged marriage has caused a fuss on social media. She is said to be customarily married to the billionaire Prince Ned Nwoko. While this union is classified as controversial among many Nigerians, it is crucial to know more details about the affluent Prince Ned Nwoko.
READ ALSO: Regina Daniels' rumoured billionaire hubby sends private jet to pick celebrities for his party in Warri
1. Billionaire Ned Nwoko is 40 years older than Regina Daniels
Nwoko's birth took place on the 21st of December 1960 in Aniocha North LGA in Delta State. He was born into royalty at the Idumuje-Ungboko Royal Palace. Today, his age is 58 years old. At the end of the year, he will be 59 years of age. On the other hand, his new wife Regina Daniels was born on the 10th of October 2000. Her current age is 18 years old. In a few months, she will be 19. Their age gap is, evidently, 40 years.
Since the news of Nwoko's marriage to Daniels broke, the couple has faced massive backlash, especially on social media. Most people are concerned that the age difference is too wide to be acceptable. However, some people support their union if it is based on real love.
2. Daniels is Nwoko's sixth wife
Billionaire Nwoko has previously been married to other women. Details of his other wives or ex-wives are scarce. In April 2019, news of his relationship with Daniels broke out. The couple is yet to confirm their union. Nonetheless, Nwoko and Daniels are believed to have already held a traditional wedding. She is his sixth wife. Details of how long their dating relationship lasted before marriage are also not widely known.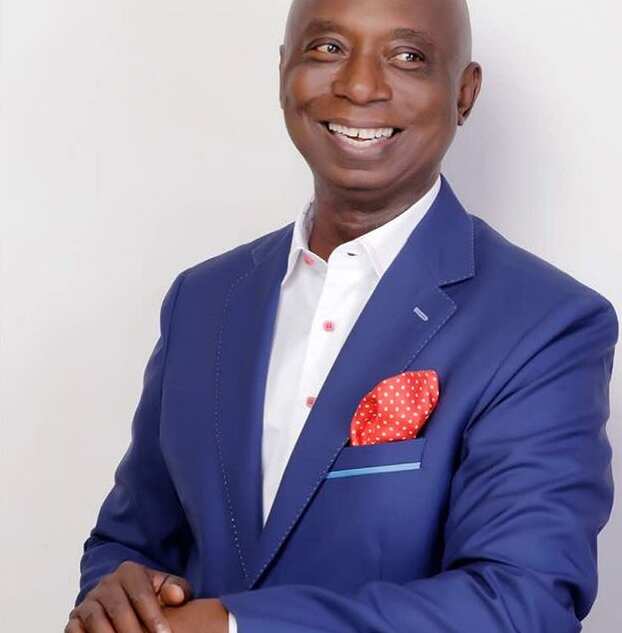 3. He is a lawyer by profession
Being born into royalty meant that Prince Ned Nwoko had access to numerous opportunities while growing up. His family ensured that he attended the best schools. He was a brilliant student who did not disappoint his parents academically. He secured a slot at the University of Keele in Staffordshire. After being in the school of law in this United Kingdom-based university, he graduated with a Bachelor's Degree in Law. He later furthered his education at King's College in London. He graduated with his Master's Degree in Law.
4. He has two honorary degrees
Nwoko received an honorary doctorate in Belize from the Commonwealth University College. On the 27th of April 2019, he received his second honorary doctorate. The Delta State-based University of Petroleum Resources Effurun gave him this honour. This was the first time that he and actress Regina Daniels made a public appearance together as husband and wife.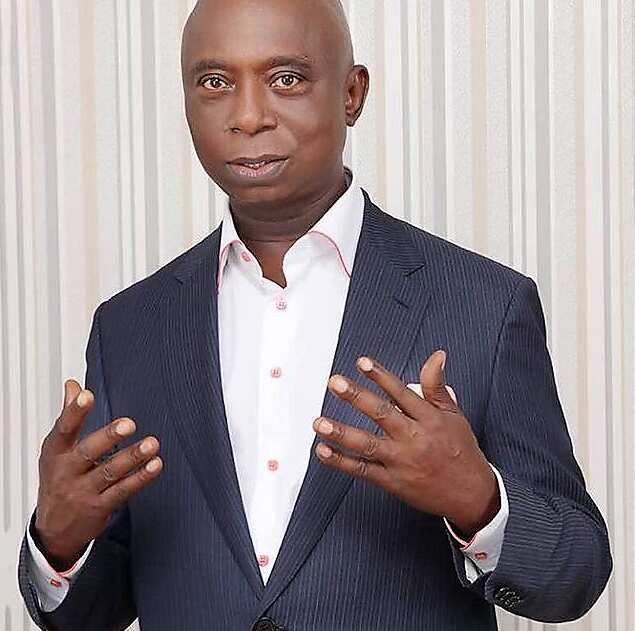 5. He previously served as a Nigerian legislator
In 1999, the public from Aniocha/Oshimili Federal Constituency elected him as their member of parliament. He held his legislative position until 2003. During his tenure, he proved to be an effective leader. His leadership skills saw him being the head of the millennium team in the House of Representatives. The team was responsible for fostering good relations in the executive and legislation arms of the government. He served his people with grace and kindness. Nwoko used an open door policy where he tried his best to meet with the local people and to listen to their issues. As a legislator, Nwoko was known as a champion for the rights of the people of Nigeria. He later decided to contest for the governorship seat in Delta State but lost to his opponent, Chibudum Nwuche.
6. Nwoko works for Ned Nwoko Solicitors
He is a senior consultant and founding member of the Ned Nwoko Solicitors. This is a law firm that is located in London. It specialises in the management and corroboration of the debts that developing countries have after borrowing from foreign nations.
7. He has served in different committees as a professional
This successful lawyer previously served in the Vision 2010 committee. His contribution to the team was indispensable. At the same time, he served as the chair of the external committee in the Vision 2010 plan. To date, he is an active member of the capital market.
8. The billionaire was bereaved in 2014
On the 8th of December 2014, the Nwoko family woke up to the saddening news of the demise of Nwoko's first son. At the time of his death, Tarik Nwoko was a 22-year-old law student at the North Staffordshire University. Reports claimed that the young man died in his sleep on that fateful morning. Tarik was Nwoko's son with a Moroccan woman whose details are scarce. Nwoko has other children, but their details have not been shared with the public.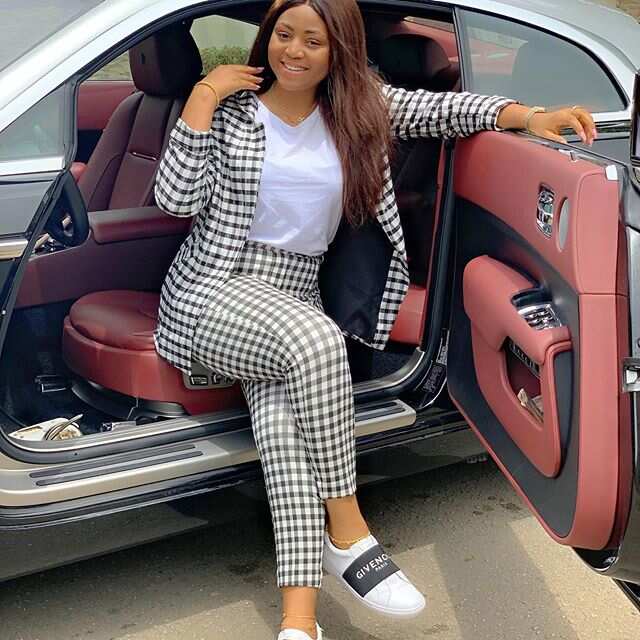 9. He lives a flamboyant life
Being a wealthy man, Nwoko owns a stately home in Idumuje-Ugboko in Delta State. His large home is known as the 'Castle in the Air' because it stands on the highest point of Delta. The design is a perfect blend of Western and Arabic designs. Within his expensive property are different species of both domestic and wild animals and trees. His home is listed as one of the tourist sites in this state.
His young wife, the actress Regina Daniels, also leads a luxurious life. From her Instagram page, it is apparent that she can afford the most beautiful things in life. She has luxury vehicles and expensive clothing and accessories.
10. His new wife is reportedly pregnant
Rumours have been spreading across different media that Daniels, Nwoko's sixth wife, is about four months pregnant. Neither Ned nor Regina has confirmed this news. If her pregnancy speculations are indeed correct, we wish the young mother to have a healthy and happy pregnancy journey and a blissful motherhood experience.
Love does not choose based on age. This statement was recently confirmed after Regina Daniels allegedly married the wealthy Ned Nwoko as a sixth wife. This beautiful 18-year-old Nigerian actress is enjoying her new marriage and is said to be expecting her first child. May this couple have a happy and fruitful marriage!
READ ALSO:
Regina Daniels spotted having fun with Ned Nwoko's children (photos)
Regina Daniels, her mother and alleged billionaire husband Ned Nwoko seen dancing together at event (video)
Source: Legit.ng