20 high and tight haircut ideas for men
High and tight haircut designs are increasingly becoming a trend all over the world. This is due to the elegance and simplicity that is associated with this type of style. There are numerous ways you can have your cut styled up to achieve a classic, modern or toned down look depending on your preference.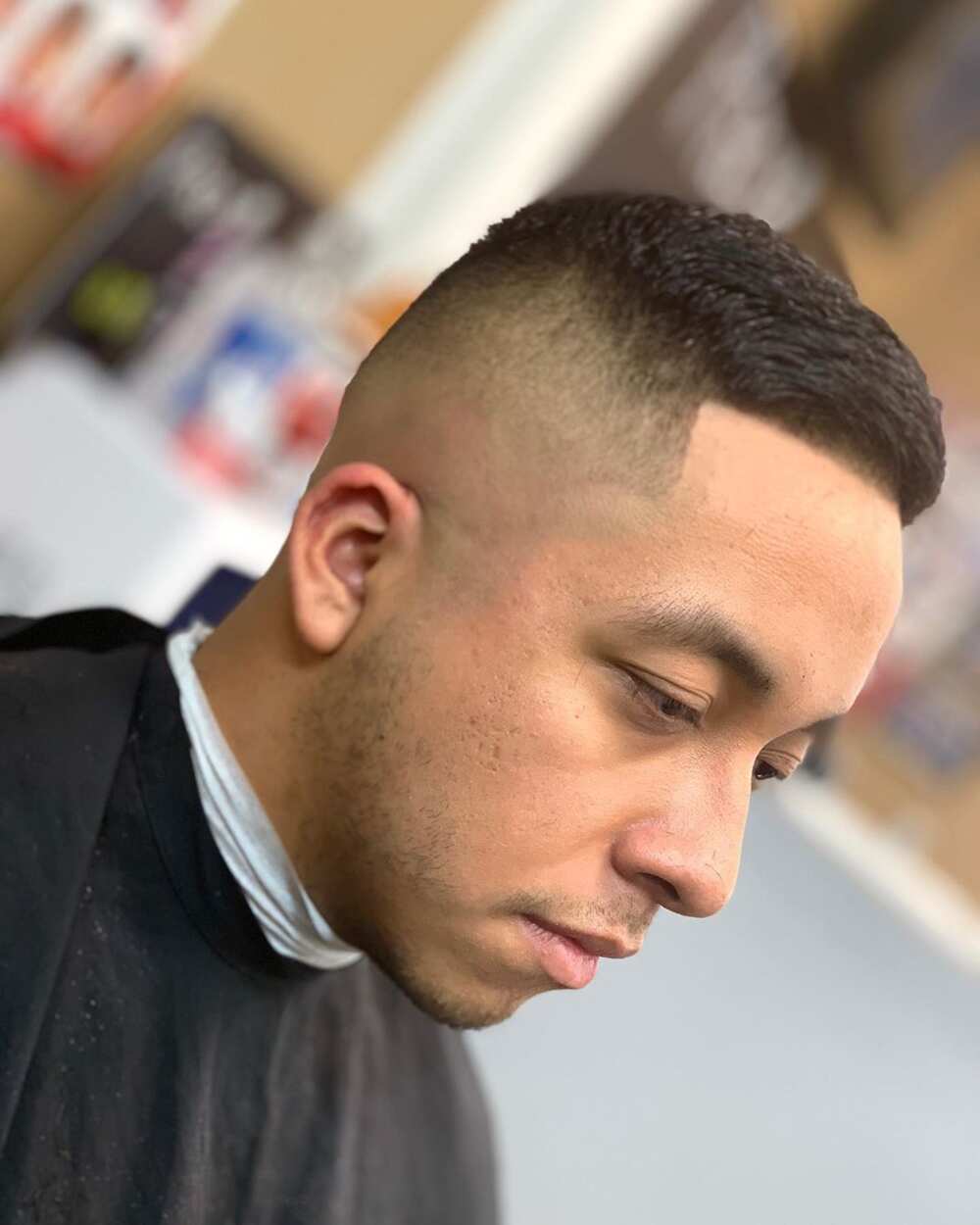 Allow yourself to explore the world of hair as there is so much existing versatility in this department. You could try one of these clean looks, and you will most certainly not be disappointed.
Tight curls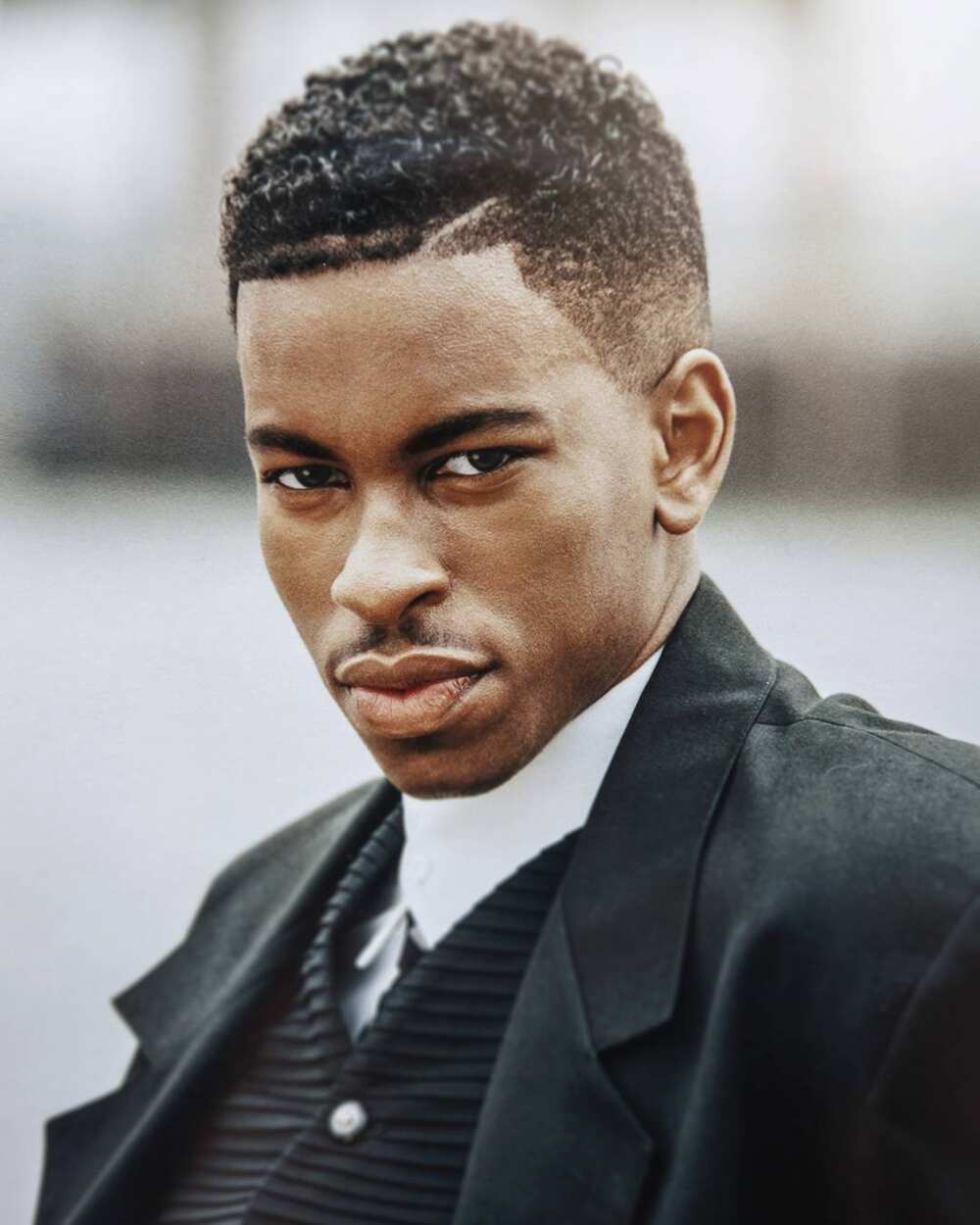 If you have curly hair, you should consider trying out this hairstyle. You may need some product to maintain the appearance of the curls throughout the day, especially if you are in a place with extreme weather conditions.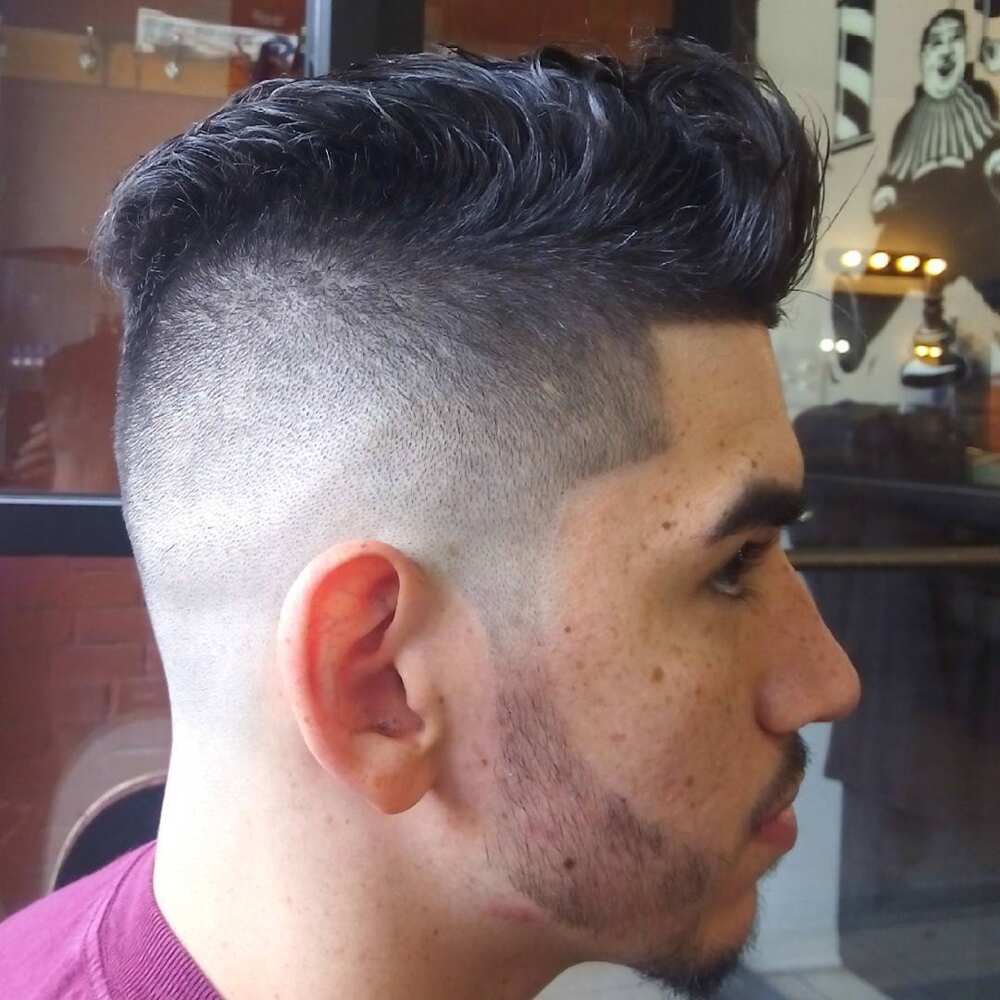 This wavy hairstyle with a bit of curl gives off a modern vibe. It will enhance your appearance as it shows a sense of style, allowing you to look more put together. This cut is more favourable for men with light textured hair to bring out the waviness in a seamless manner.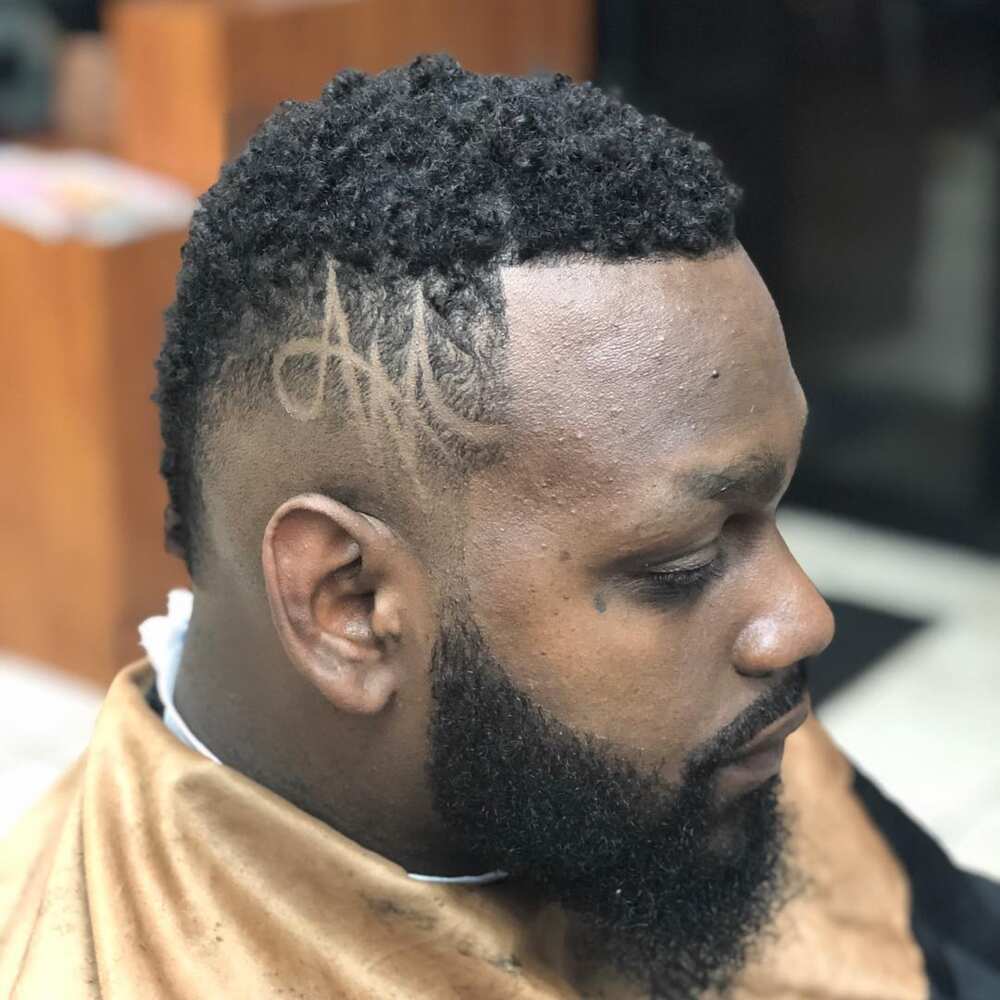 The beard in this style portrays masculinity and elegance on a whole new level. It allows one to look sharp and ready to get things done!
The minimalist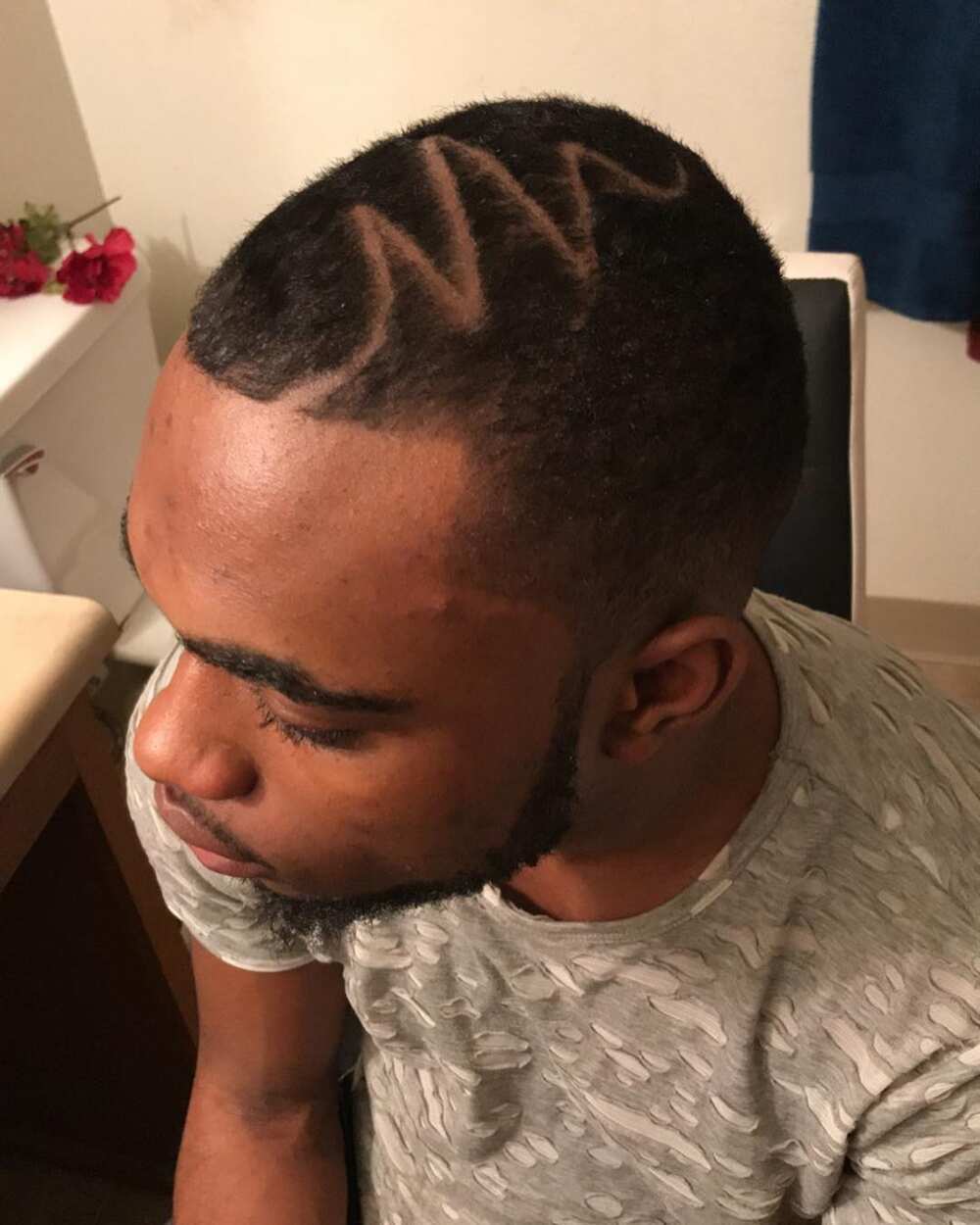 The lovers of art can emulate this style as it gives more detail to the look. You can choose to have a different drawing or writing to achieve your desired design.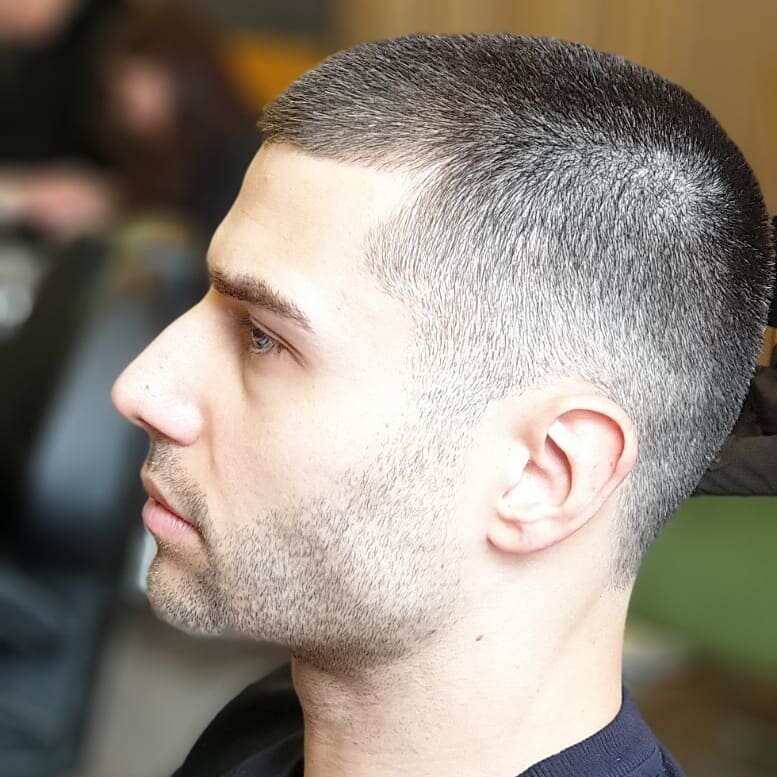 It is evident that a fresh style can completely transform one's appearance. When done right, you will look more youthful and handsome as there is everything to love about a sleek look.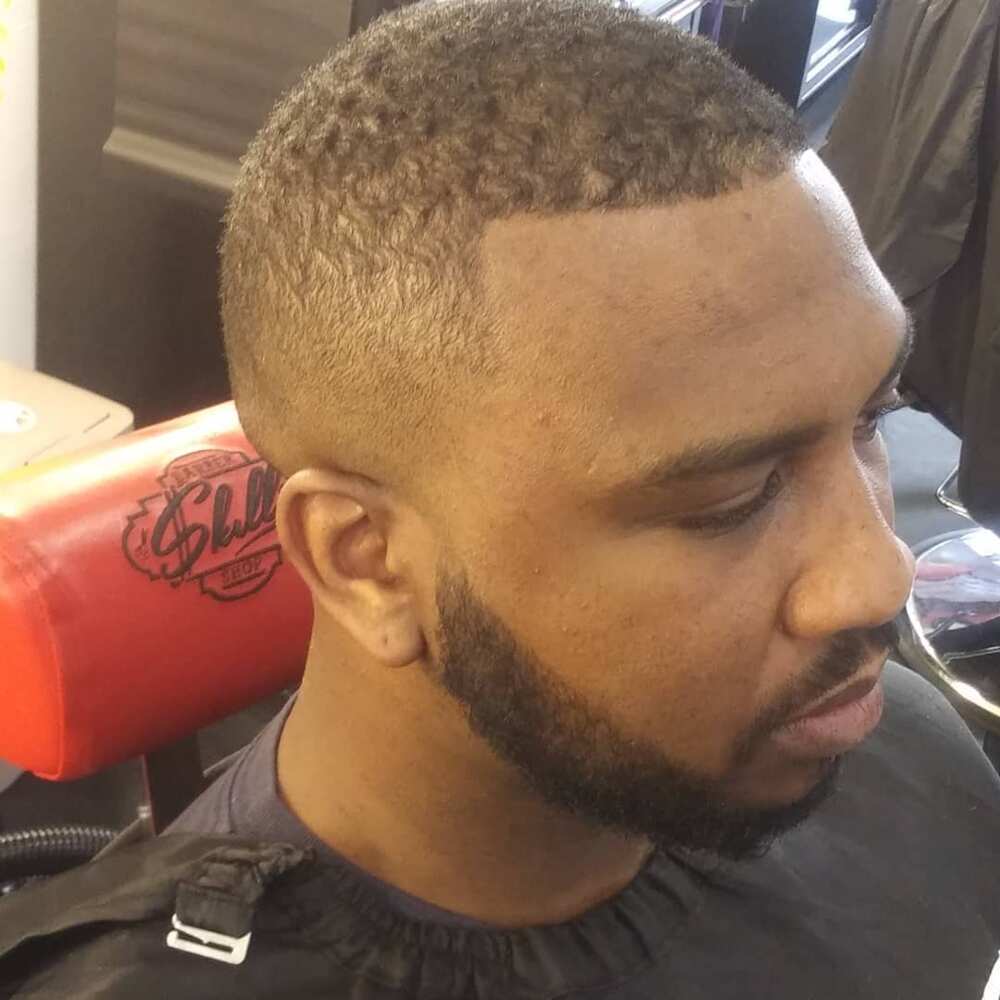 For those men who are always on the move and want something manageable and easy to maintain, this is the style you should go for. It may look very simple to some people, but it will definitely stay in place as you go about your day.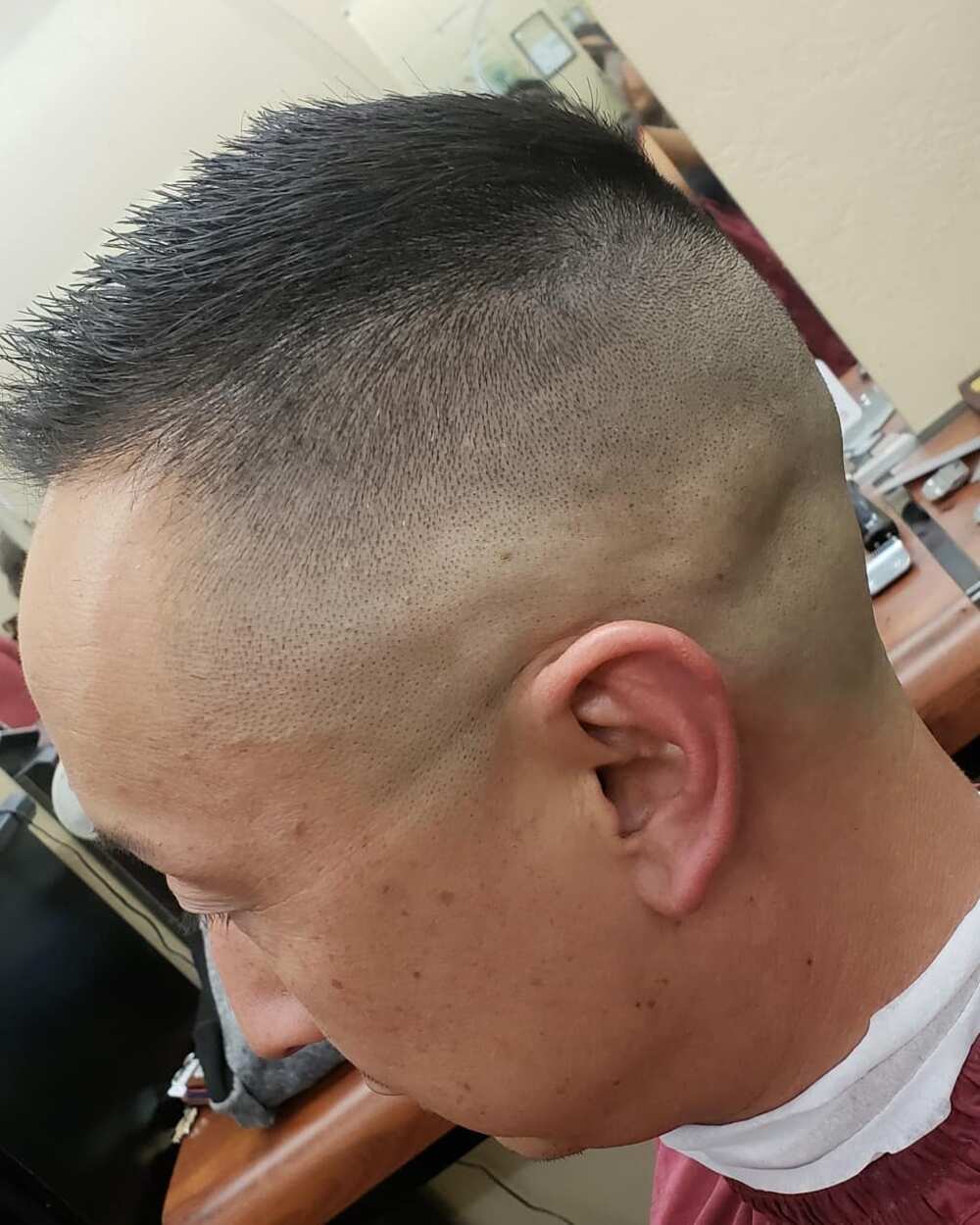 This cut will bring out the real beauty of your hair as almost every strand is visible. This style is more favourable for men with thin-stranded hair.
READ ALSO: 15 mohawk fade haircut ideas for men
The comb-over cut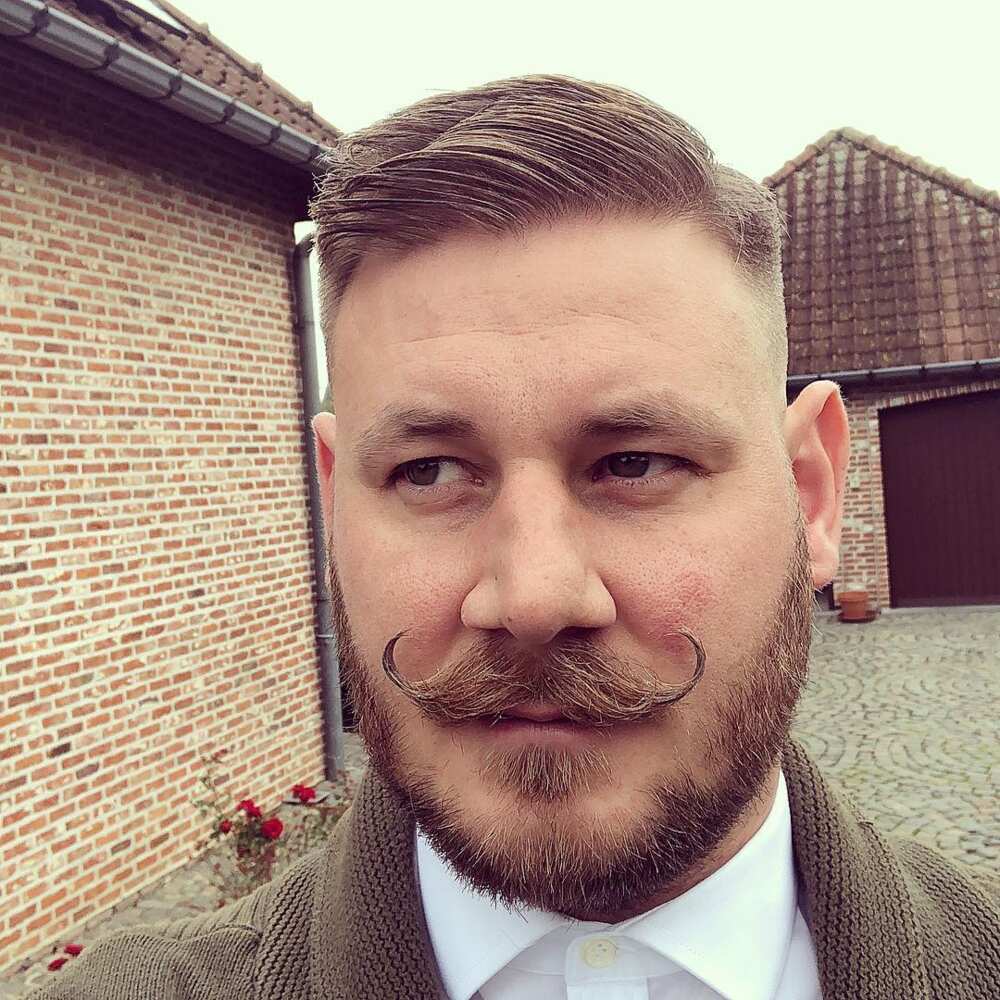 Do you have some length of your hair? If you do, then this look is doable for you. You will only need a small-spaced comb and a bit of product to style it up.
Military style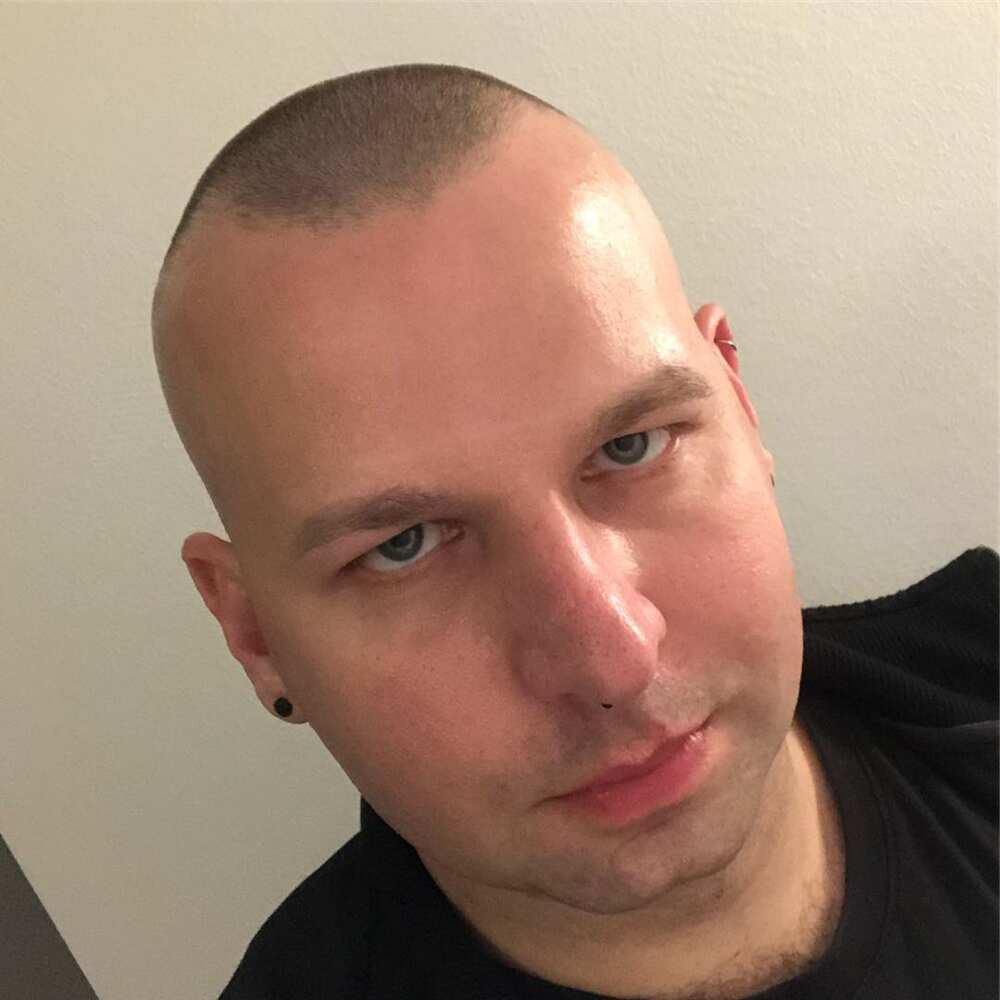 The style is for the guys who love simplicity. It is very formal and appropriate for official gatherings.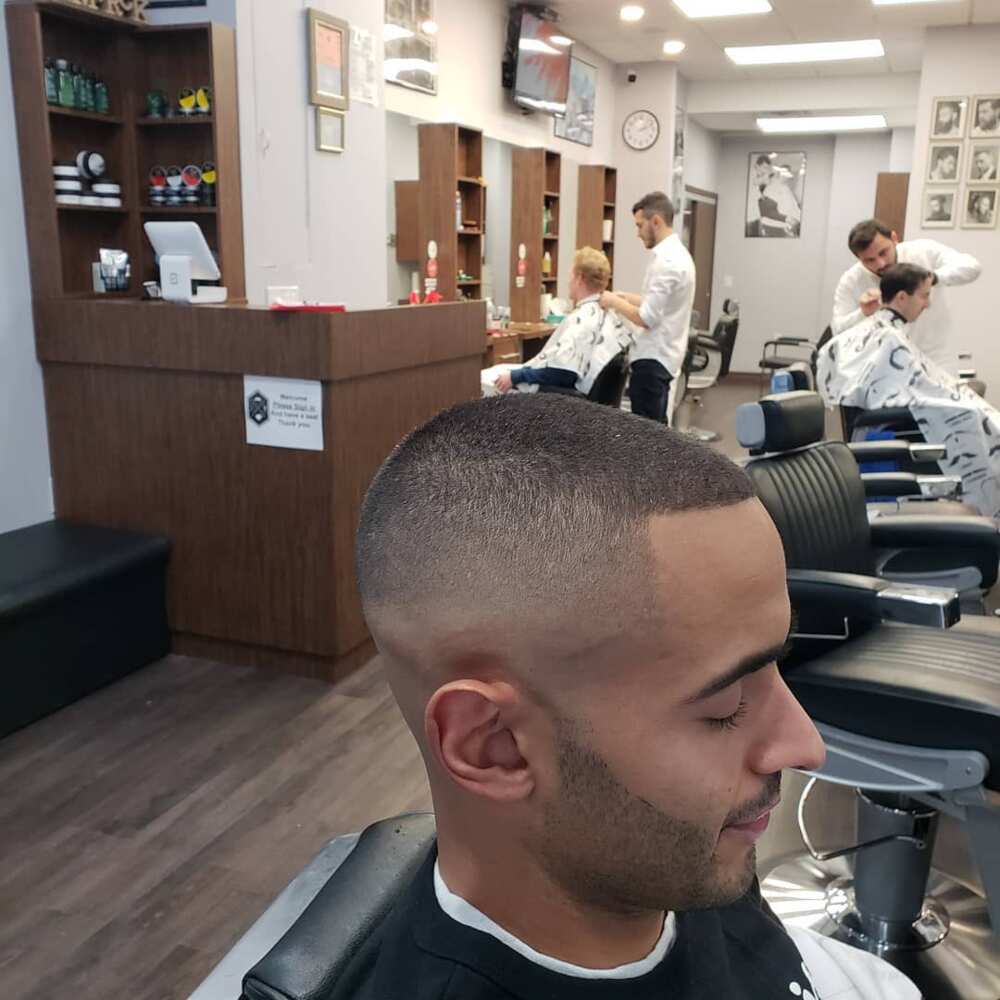 This sleek skin fade style has a lot of symmetrical design to it. The short beard perfectly blends in with the skin fade at the top.
Long on top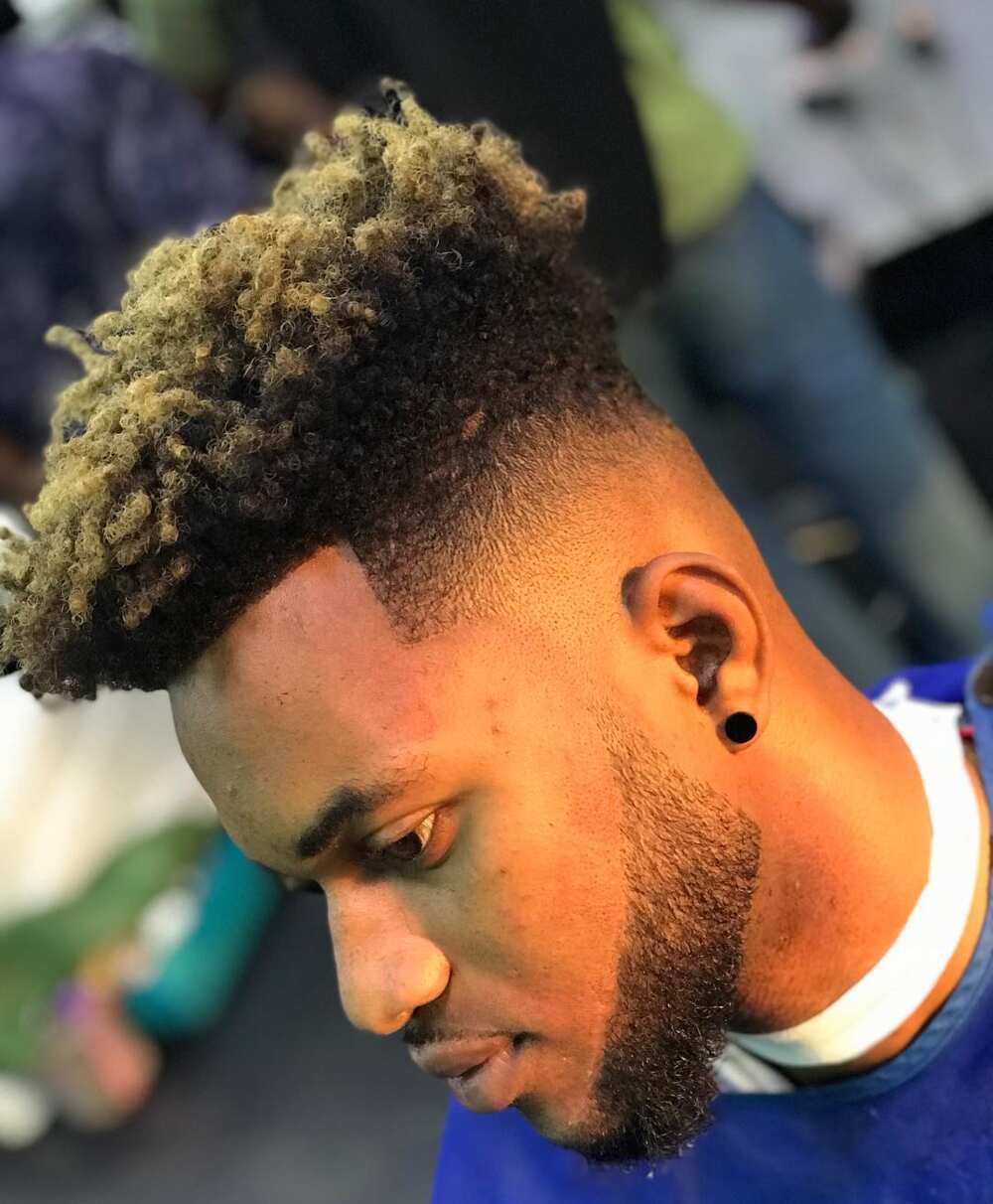 This design looks crisp and polished as the ombre colour modifies the whole look.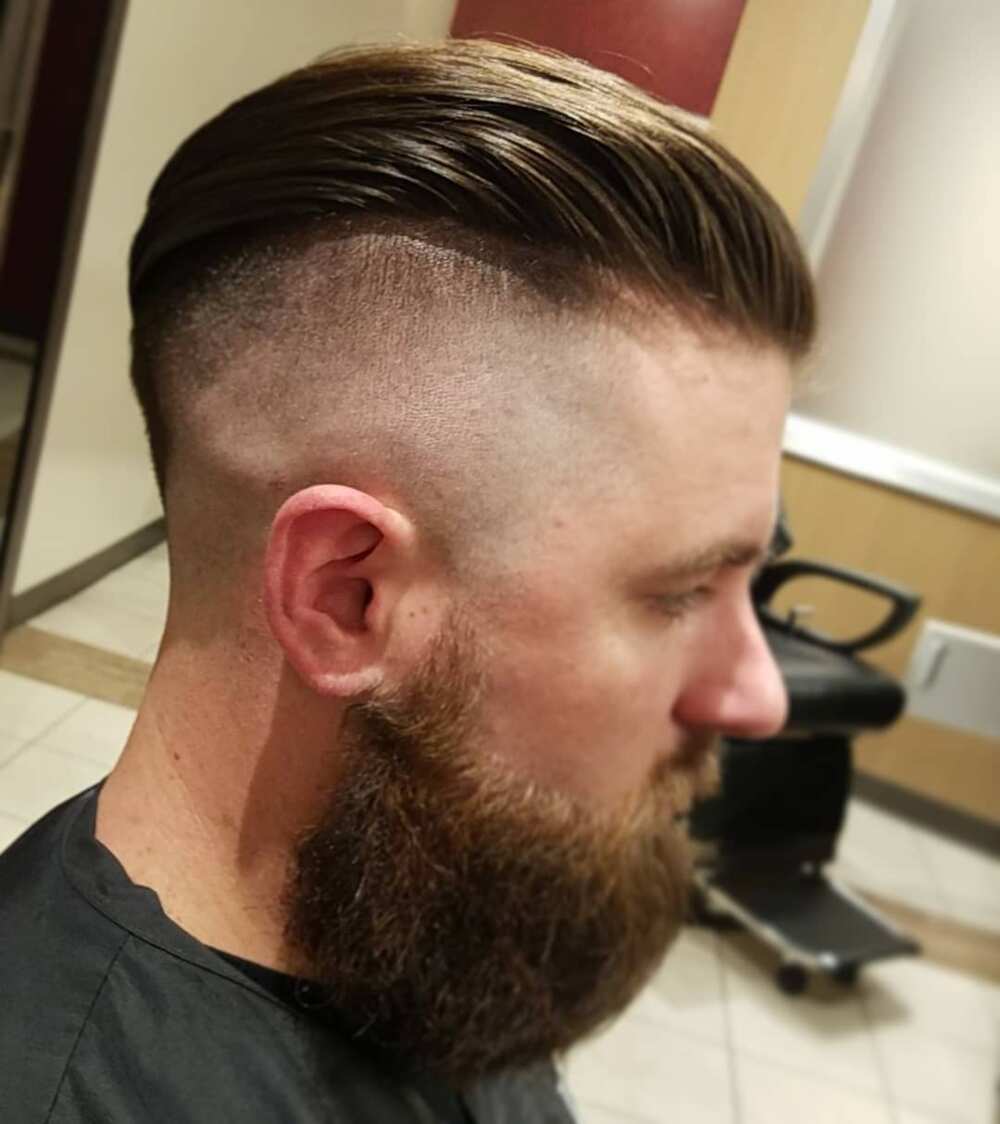 To achieve this look, you will need to use some heat and a bit of product. Shiny and lustrous hair is very attractive as it exudes good health.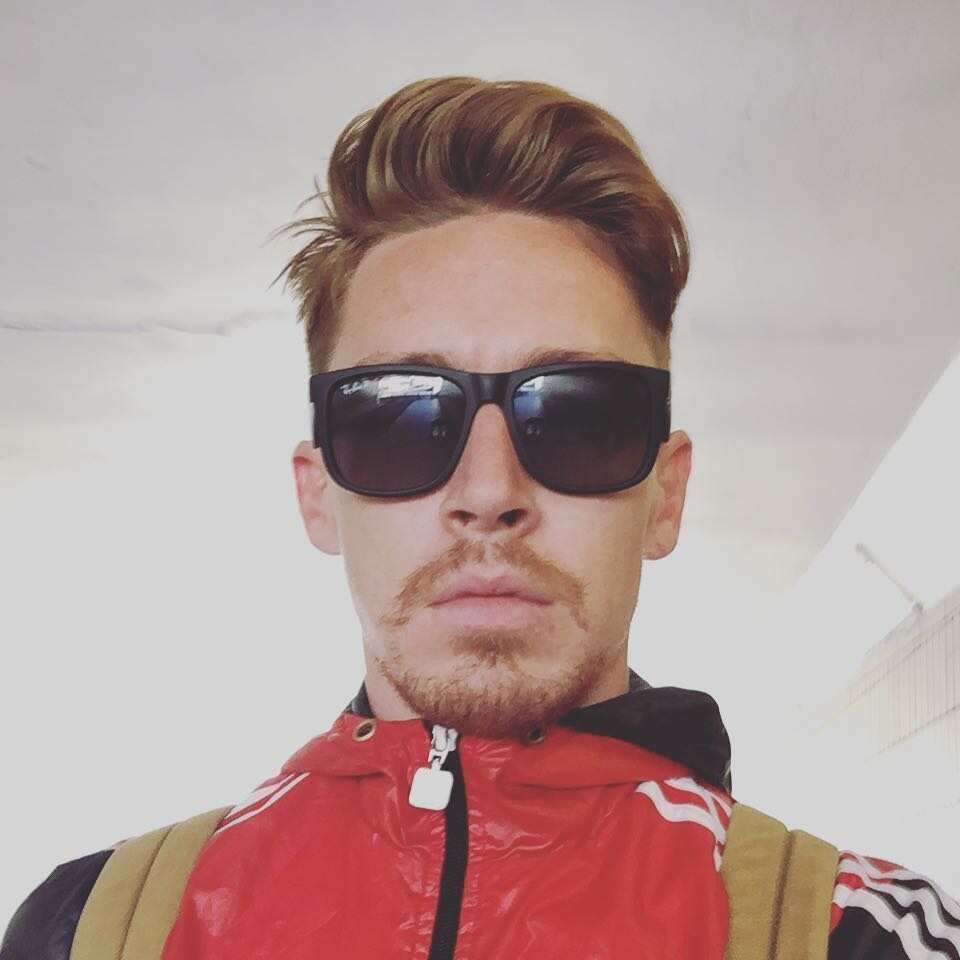 Sleek styling allows the hair at the top to slightly cover up the sides of the head. It looks quite sophisticated but definitely worth trying.
READ ALSO: Dreadlock styles for ladies and gentlemen
Classic design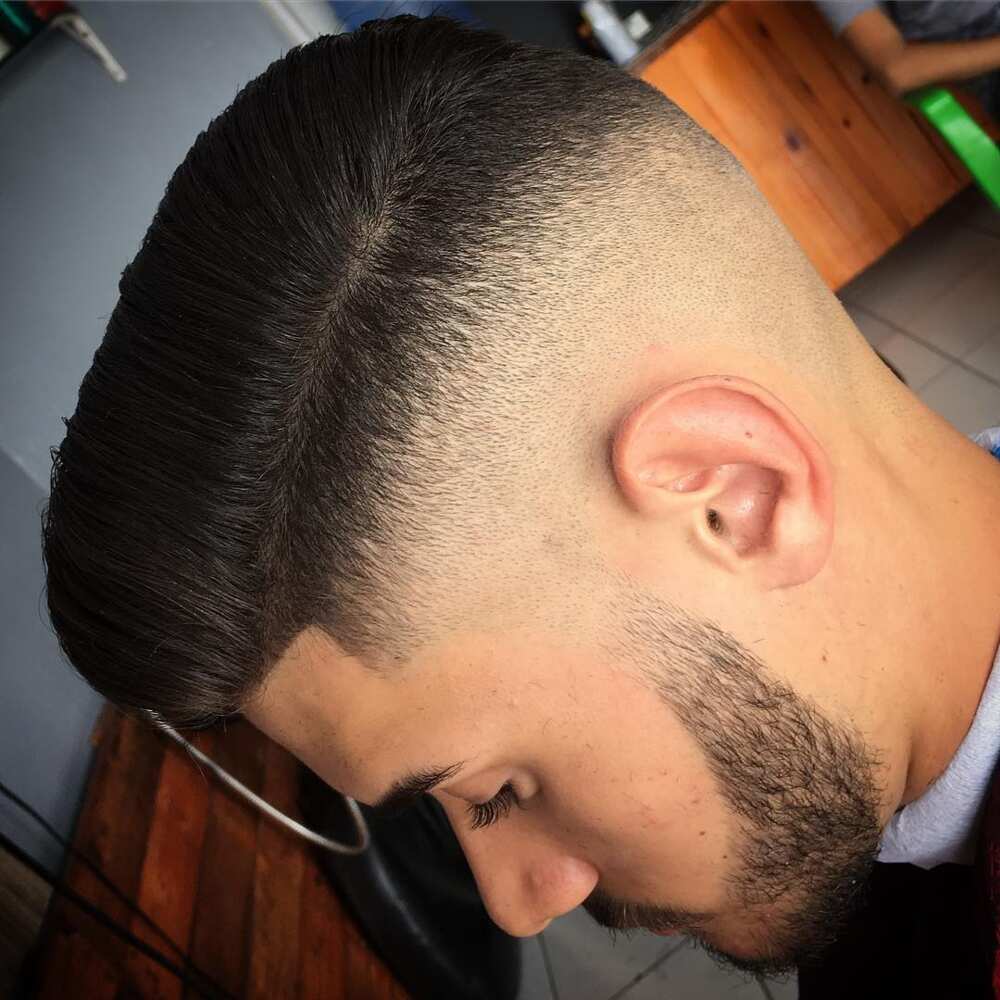 A classic look that brings together class, simplicity, and elegance!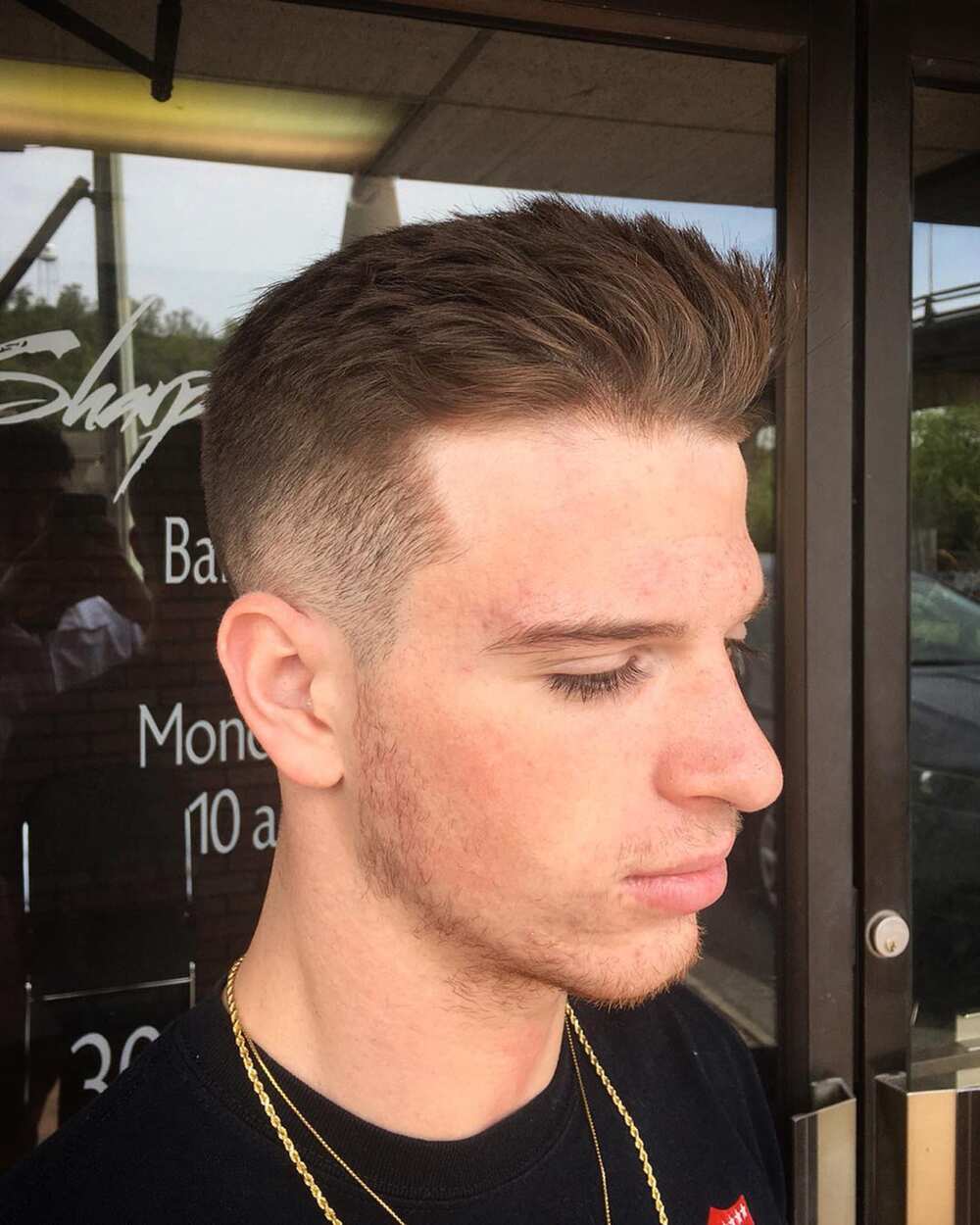 The amount of hair detail that this haircut allows to show through is amazing!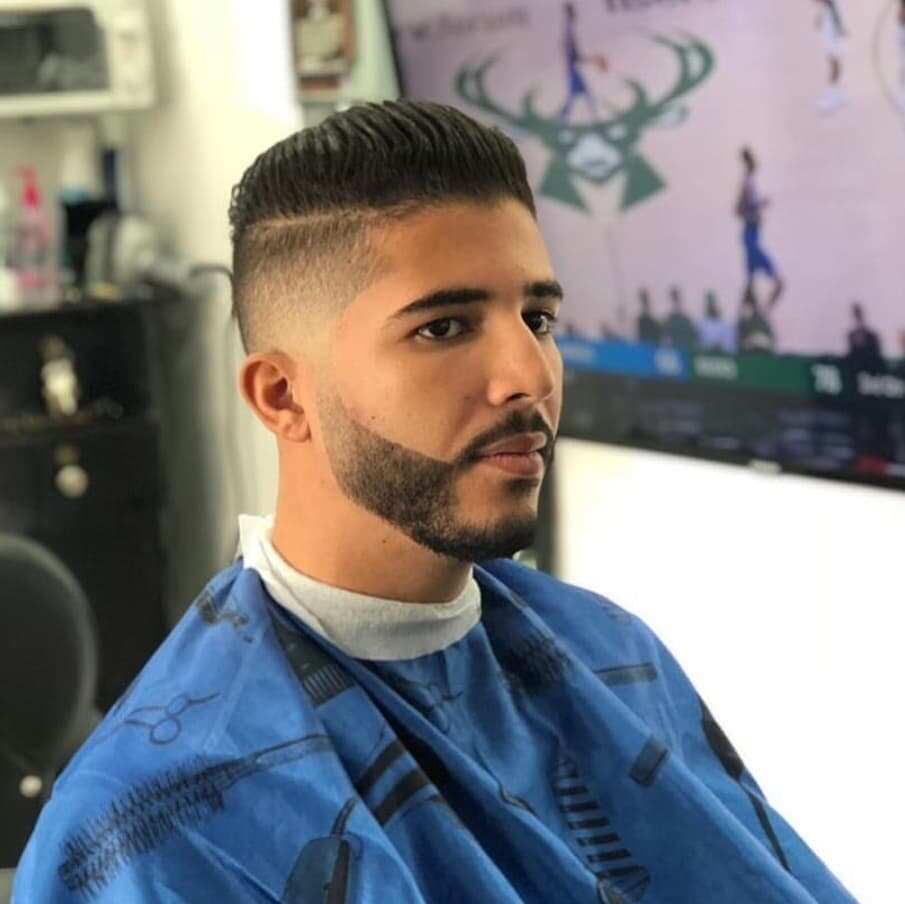 This cut carries a vibe of formality and outdoor style which is pretty cool.
Low fade with side cut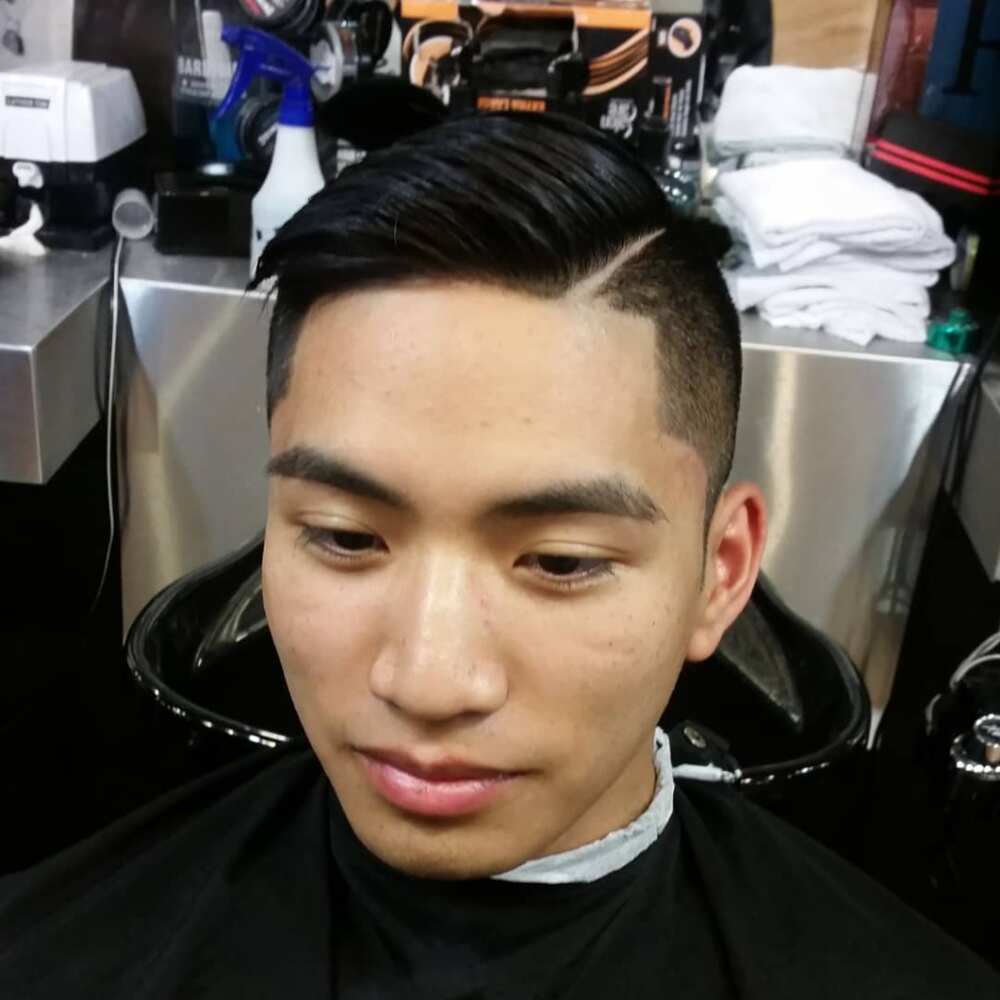 Adding a side cut to healthy looking hair can never go wrong.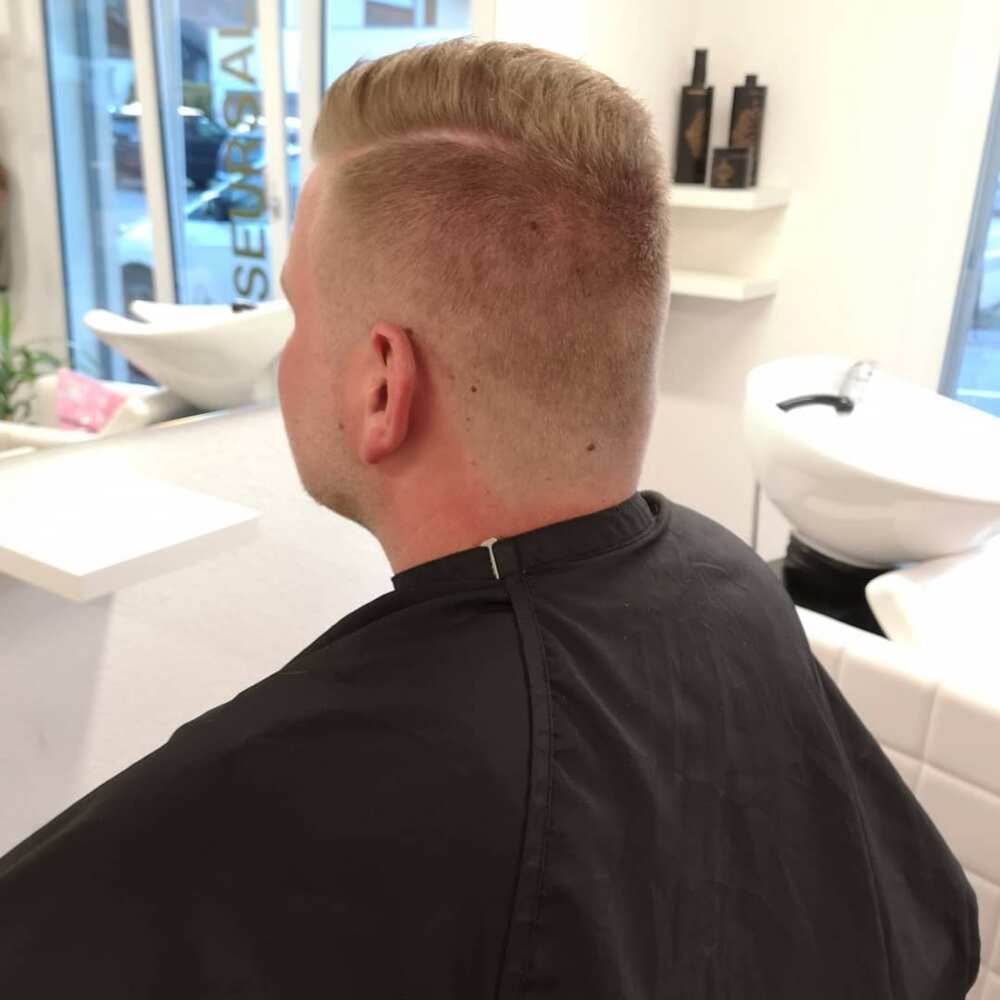 A clean cut that brings out the features of the head is a style that is definitely worth trying.
High fade with side cut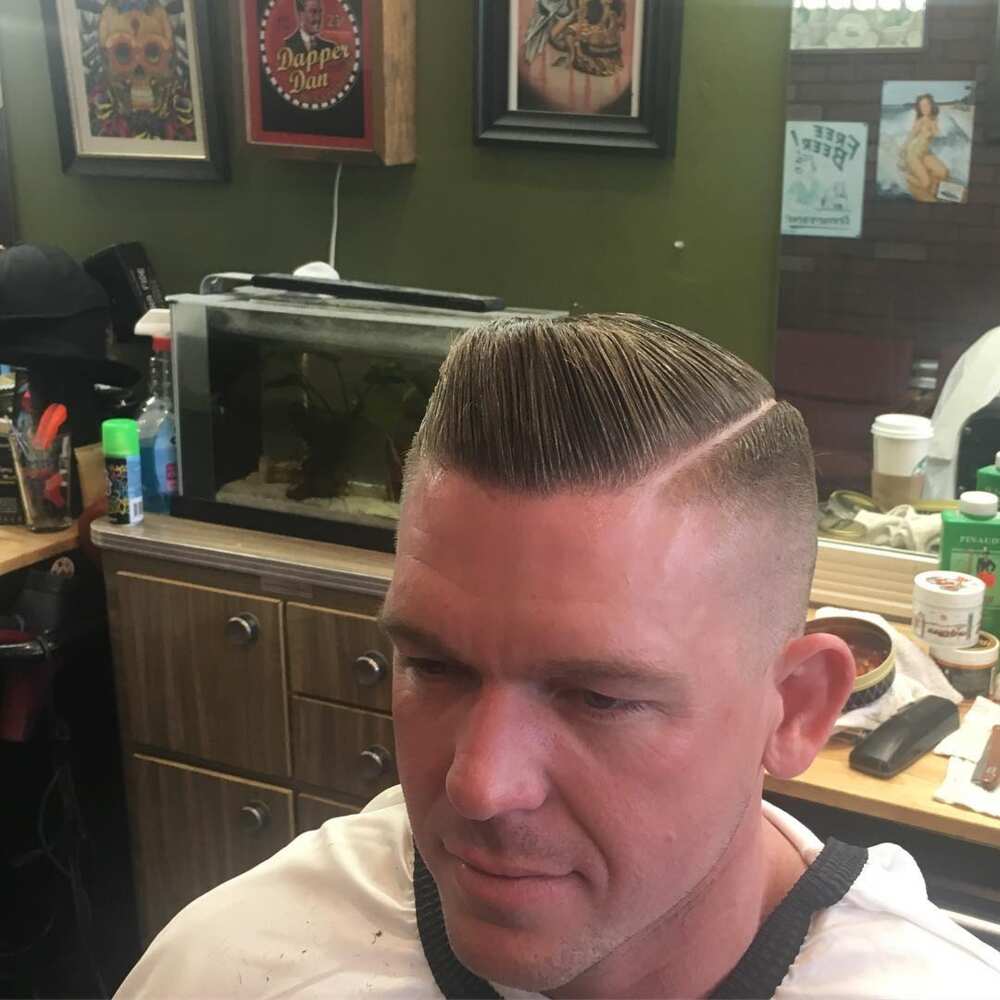 The addition of an extensive hard part to a cut is such a great idea!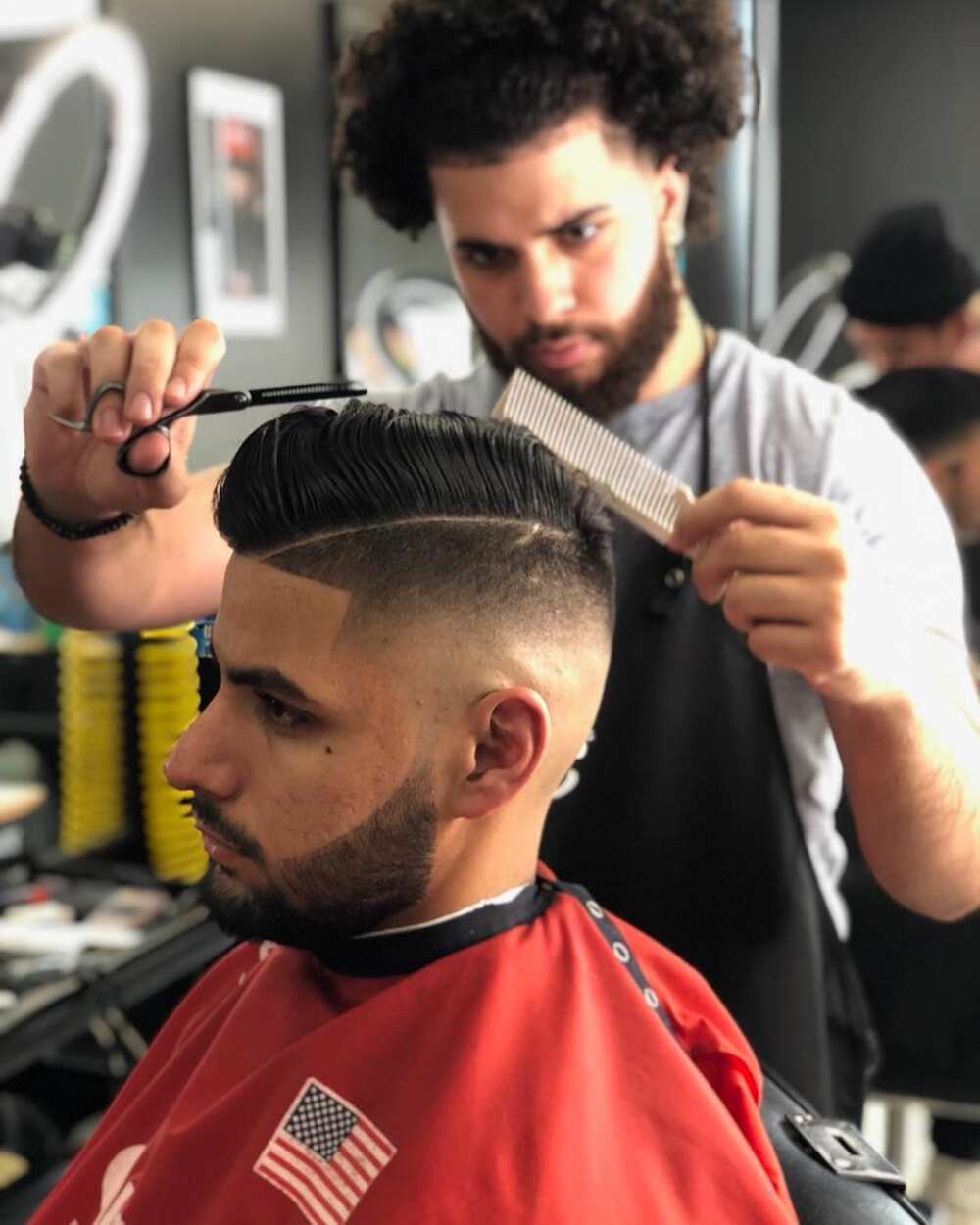 Add some interest and excitement to your style by adding a hard part to your hair. This simple additional detail will make you look way better.
Now you at least have an idea of the best high and tight haircut styles you can try out today. In case you are not sure of what may work best on you, you can consult your hair stylist or barber.
READ ALSO: Health tips for men every gentleman should know
Source: Legit.ng