The Nigerian music industry continues to delight people across the globe with new song releases. MC Galaxy – Aliona is out, and we are here to tell you every tidbit about the track. So, do not waste any time and dive into the atmosphere of love, party, and happiness.
MC Galaxy just delighted us with another jam called Aliona. Though the song was released on April 26th, the artist announced it only on May 2nd in order to celebrate his birthday.
MC Galaxy - Aliona description
Released: April 26th, 2019
Format: mp3, video
Genre: Afropop, dancehall
Length: 3:42 min
Label: MGC Empire
Producer(s): Phantom
READ ALSO: Oladips - Places ft. Mayorkun: audio, reactions
The jam is a beautiful love song that is perfect for sharing with the woman you love. It also has a nice rhythm to dance to, and the tune is super-addictive. Aliona has good chances of becoming the most popular track of the season. It will surely set every dancing hall on fire.
MC Galaxy – Aliona song reviews and comments
As the track was announced on the same date with the artist's birthday, the comments about the banger are mixed with birthday wishes to the singer. In some cases, the wishes even prevail over the song reviews, as one can see on the singer's Instagram page. However, the comments on YouTube are more on the point. Though the majority of the fans claim the track to be a nice jam, some people do not share such an opinion:
This song is not good at all; everything is just not on point — @Atoyah Narek
Nice one mcg — @Kenedy Miracle
This jam is fire — @natasha tucute
Nice one boss — @izu ntiwa
Nice one bro — @Nofuru Filon
MC Galaxy – Aliona song download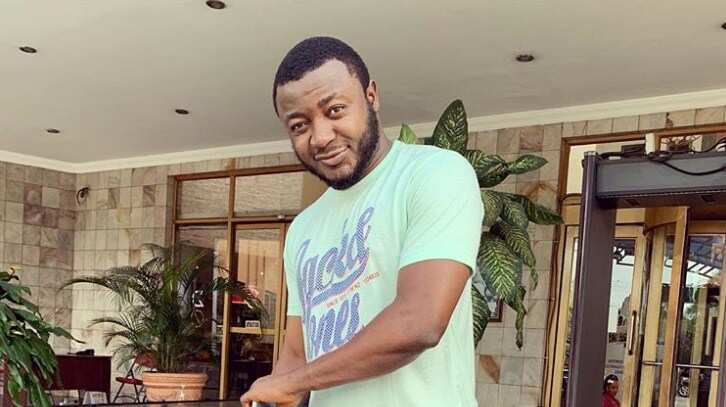 If you liked the track as much as we did, you have an opportunity to download it following the links provided below. Enjoy the song everywhere you go!
MC Galaxy – Aliona is a new track that inspires us to dance. It has a perfect combination of lyrics, rhythm, and an amazing tune. Tell us what you think about this song. Share your opinion in the comments section below.
READ ALSO: Shuga Stonebwoy ft. Beenie Man lyrics, reactions and views