DJ Kaywise - Push It: audio, lyrics, reactions
A lot of music fans have already listened to the hottest track by DJ Kaywise - Push It. If you are one of those people who still has not heard this fantastic release, worry not! Here, we have gathered all the information about the song. You can listen to the audio, read the lyrics and check out people's reactions to DJ Kaywise's new work. It is undoubtedly destined to become a hit!
DJ Kaywise, one of Nigeria's hottest DJs, never rests and always works hard to put out more incredible hit songs for his devoted fans, and he gets a lot of love for it. Maybe this song will increase the popularity of DJ Kaywise even more.
DJ Kaywise - Push It (produced by DJ Kaywise)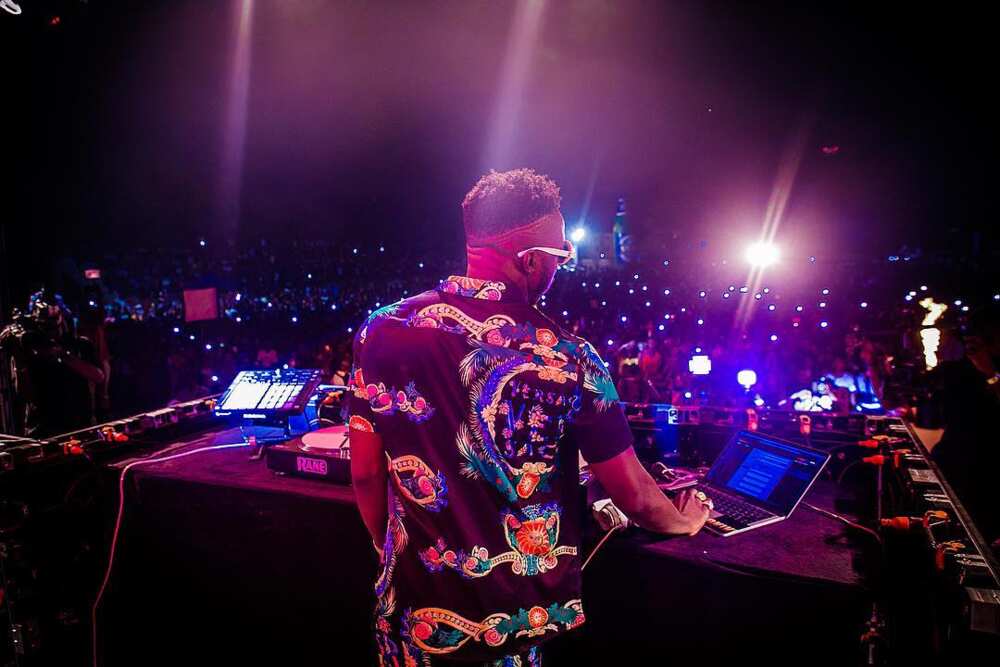 Release date: April 27th, 2019
Format: mp3
Genre: Hip-hop, house
Length: 03:07
Producer(s): DJ Kaywise
April 2019 was a productive month for Nigerian music. At the end of the month, the well-known disc jockey Kaywise, whose real name is Ayorinde Kehinde Okiki, dropped his new track, titled "Push It". It is a wonderful jam with a very chill and relaxed vibe. The performer knew that he was going to win the audience this way because this type of songs is trendy and loved.
DJ Kaywise is a man of many talents: he does not only record the songs but also produces them on his own. "Push It" is an indication of his creativity and imagination.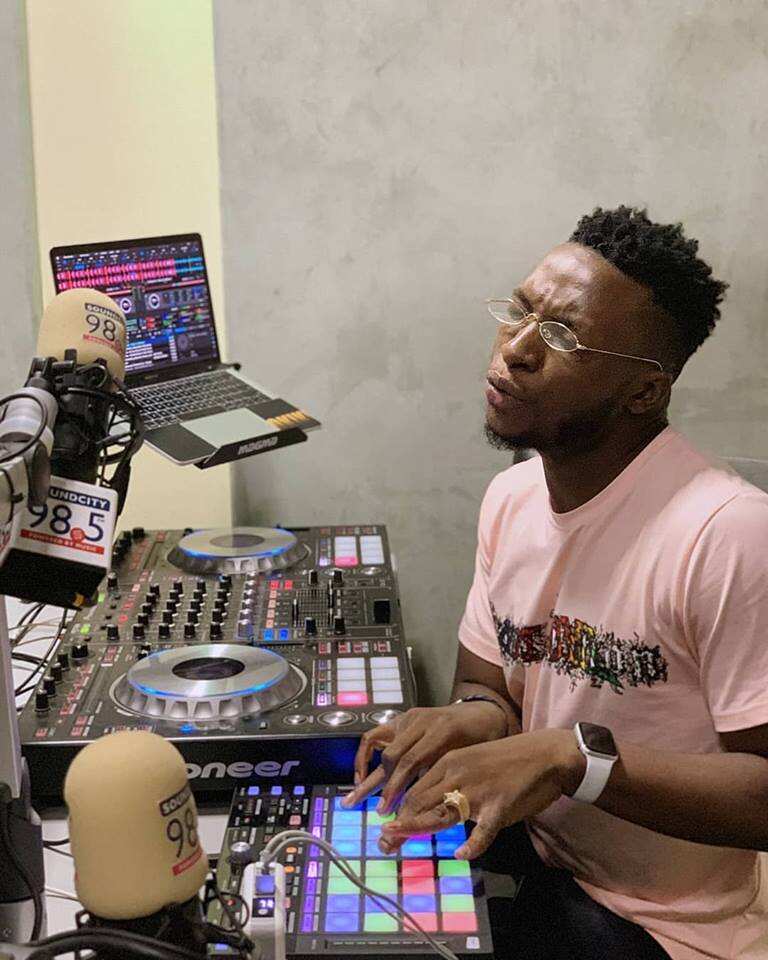 This is not the first release of DJ Kaywise this year, as he already put out some promotional mixtapes earlier. He also debuted with the single "Vanessa", which featured the talented Demmie Vee. "Vanessa" also had a gorgeous music video, shot in Lagos. Now, the DJ decided to impress everyone with his "Push It" tune. This song is very harmonious and catchy, which appeals to many Nigerians who enjoy such music. The tune is energetic, lively and at the same time very modern and pleasant-sounding. To say more, Okiki even suggested a challenge, which includes recording a video as you vibe to the new banger. People are supposed to tag @Djkaywise on social media to get a repost from the promising music star himself, which is an excellent opportunity to be noticed by the DJ.
There are fan theories that the musician dedicated his song to the hustlers because they are "pushing it", as said in the title. However, the official description under the YouTube official audio says that the track is dedicated to all the upcoming artists, dancers, DJs and hype-men who want to become famous. 2019 is an amazingly successful year for the DJ so far — he started it on a bright note, and he continues to "push" hard to give the fans new music and reach success.
READ ALSO: Olawale - One Day: audio, lyrics, reaction
DJ Kaywise - Push It reactions and comments
The majority of fan reactions to the new song of DJ Kaywise are positive — they are proud of him for how far he has come and how much he improved his music skills since the beginning of his career. A lot of admirers have used the fire emoji to describe the song, which indicates that they enjoyed the track and wanted more.
Here you can see some of the comments that people left for DJ Kaywise on Instagram. Their enjoyment is evident and obvious.
BROTHER DOING BIG THINGS ❤️ @iam_jaybeeofficial
The sound madd oo @djexdot
Vibez @kenzygrafix
MAD BEAT @djshezzy1
Banger time!! @djbeejordan
DJ Kaywise - Push It lyrics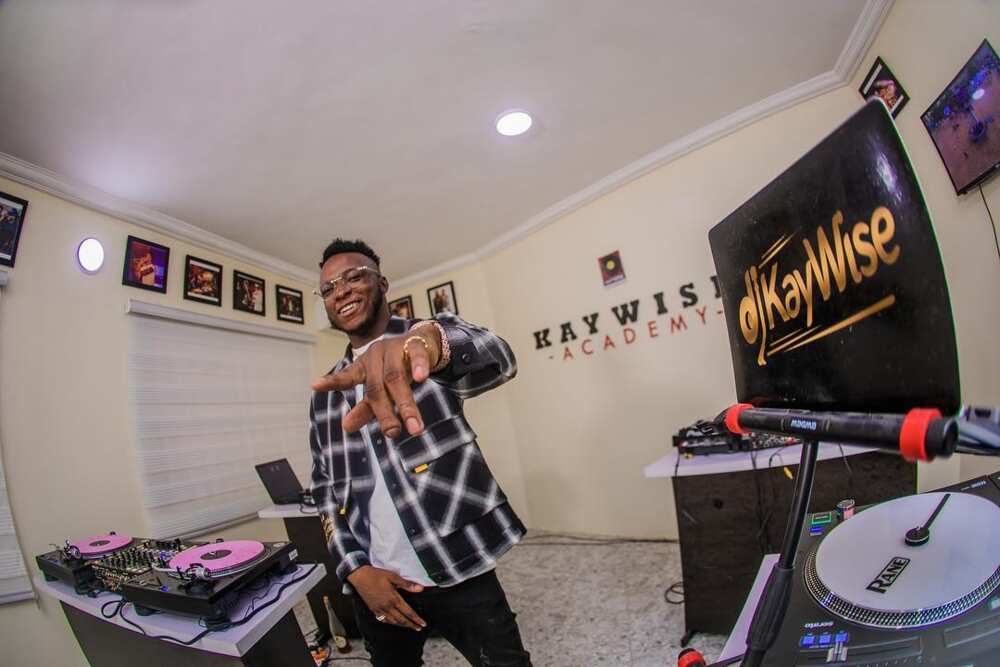 The new song of Okiki is an interesting one, mainly because it barely has any lyrics — just music beats. At the beginning of the song, the female voice introduces DJ Kaywise, and the girl's vocals can also be heard in the middle and at the end of the song. The only recurring line of the song is "And we push it", which is frequently repeated throughout the track.
Since Okiki is a professional musician, he knows that sometimes words are not everything, and that a song can thrive with barely any vocals.
DJ Kaywise - Push It audio
If you still have not heard the song, or if you like it and want to listen to it again, you can use the official YouTube audio of the track.
The new song by DJ Kaywise - Push It is a new release, but it is already a massive success among the dedicated admirers of the talented Nigerian. We are sure that with time this song's influence will grow even more prominent. In the meantime, you are welcome to give it a listen and support the talented DJ Kaywise by sending him messages of love on social media!
READ ALSO: Ice Prince - Hello Esther ft. DJ Tunez: audio, lyrics, reactions
Source: Legit.ng