25 blackout tattoo design ideas for men and women
A few years ago there was a trend when everyone seemed to wear a small-sized skin design somewhere on their body. However, there is a new trend in town, well, not entirely new but we are just catching on. Ink lovers are now opting for a design that covers entire sections of body parts known as the blackout tattoo. Find out whether your love for body ink can get you one of these.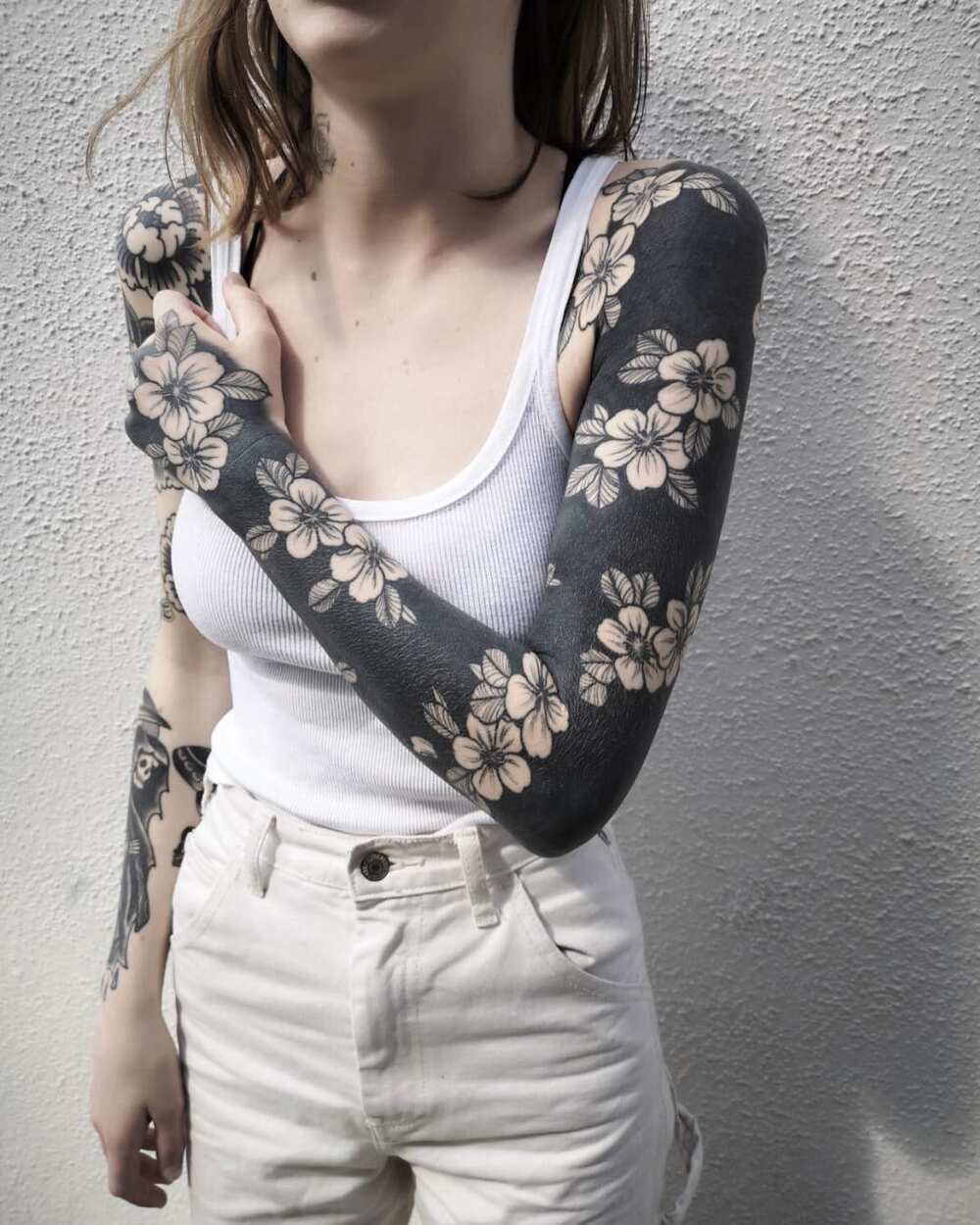 The blackout tattoo trend is not a new idea. In fact, it has been the preserve of ardent ink-lovers for quite a while and has begun to trend in the public eye only recently. The design can be used as a cover-up for older ink or as a new design by its own. Take note that blackout tattoo designs, unlike the other types, will require numerous hours and very skilled tattooists to pull off. Blackout tattoos are mostly worn on the arms and legs but can be worn on other parts as well.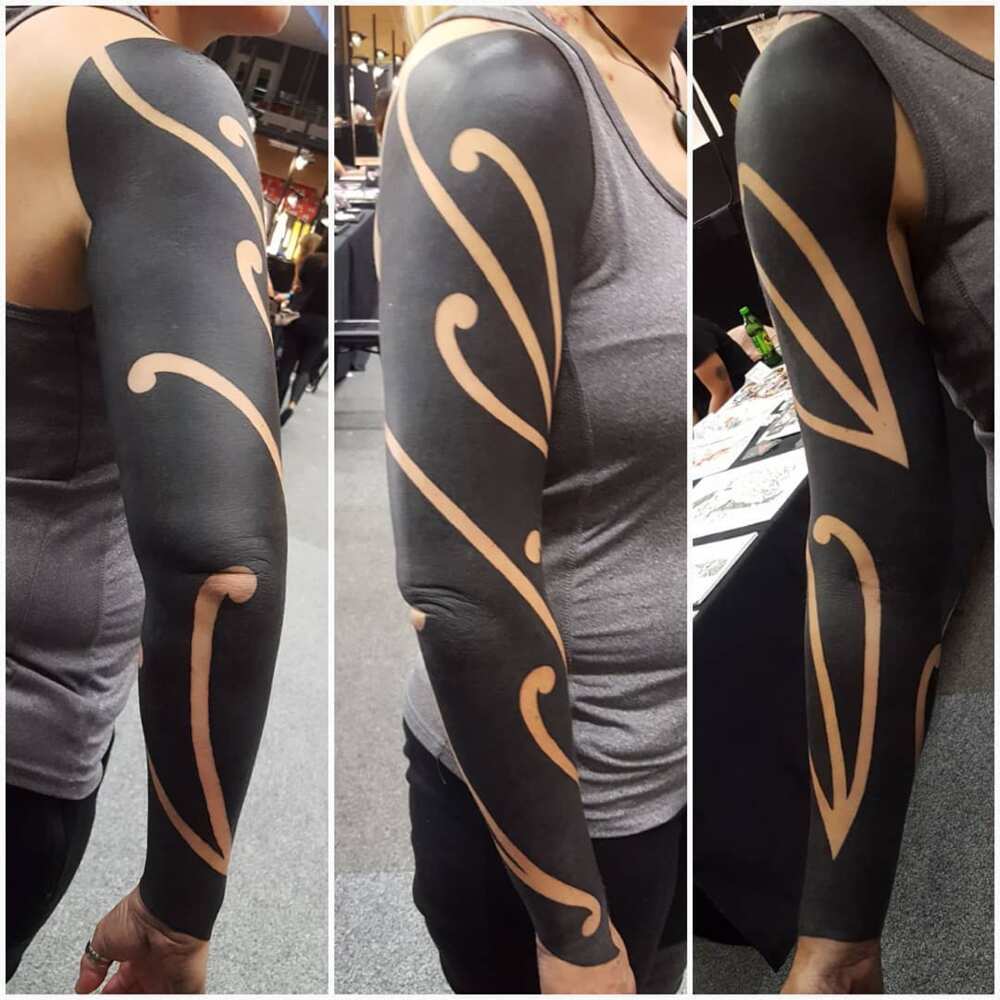 This option leaves some striking lines standing out from the dark background.
Where did the blackout sleeve tattoo originate?
Blackout sleeve tattoos have their roots in Polynesian culture. These were used as symbols of identity, personality, social status and other traits. Virtually everyone in the ancient Polynesian society had ink on their body. The modern blackout tattoo sleeve designs can be customised to cover individual body sections as well as incorporate geometric and graphic elements.
There have been modern developments in the skin care industry that have led to more striking skin ink designs. The available options for first-time and seasoned fans keep growing each day.
You can have you tattooist work their creativity to leave flower outlines standing out from the dark ink.
READ ALSO: Bible verse tattoos for guys and females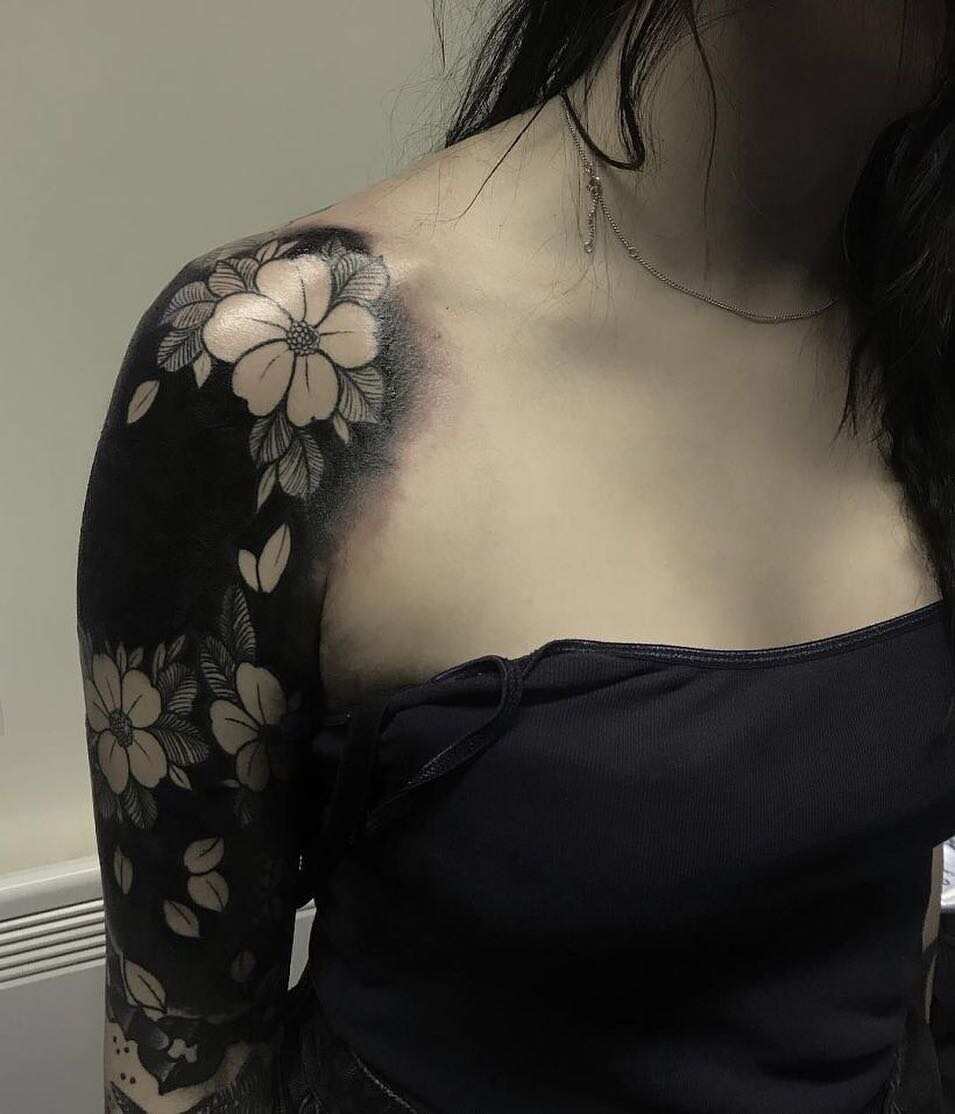 This floral pattern looks great on the arm.
A unique shape can be combined with geometric lines at the end for a more aesthetic look. This takes a skilled artist to pull this off to perfection.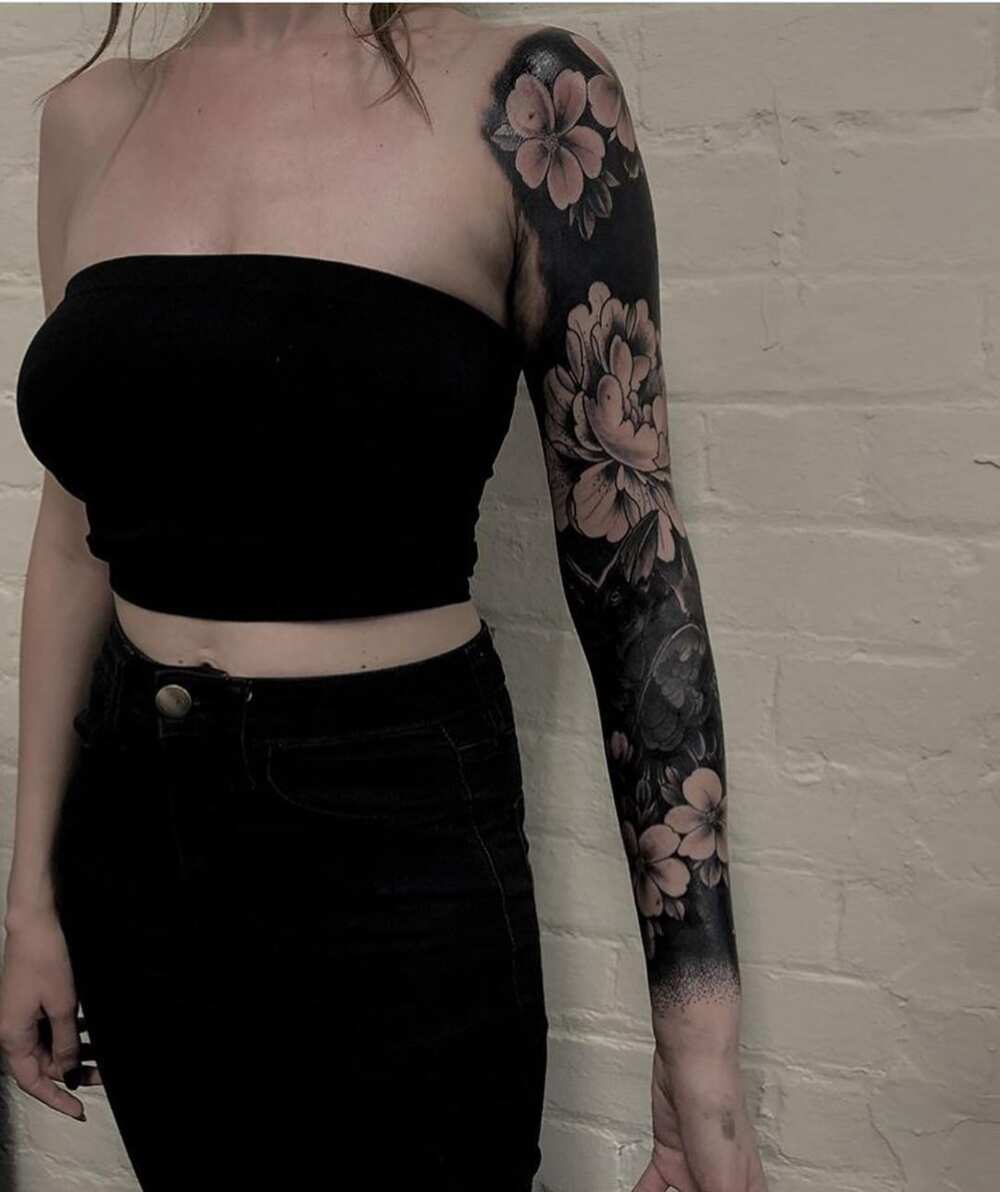 A combination of light and dark petals will give you a unique look.
If you are feeling bold enough, you can have the ink extend up your neck.
How to wear a blackout sleeve
This latest style in tattooing can be worn on any part of the body. However, arms and legs are more suitable due to their general shape.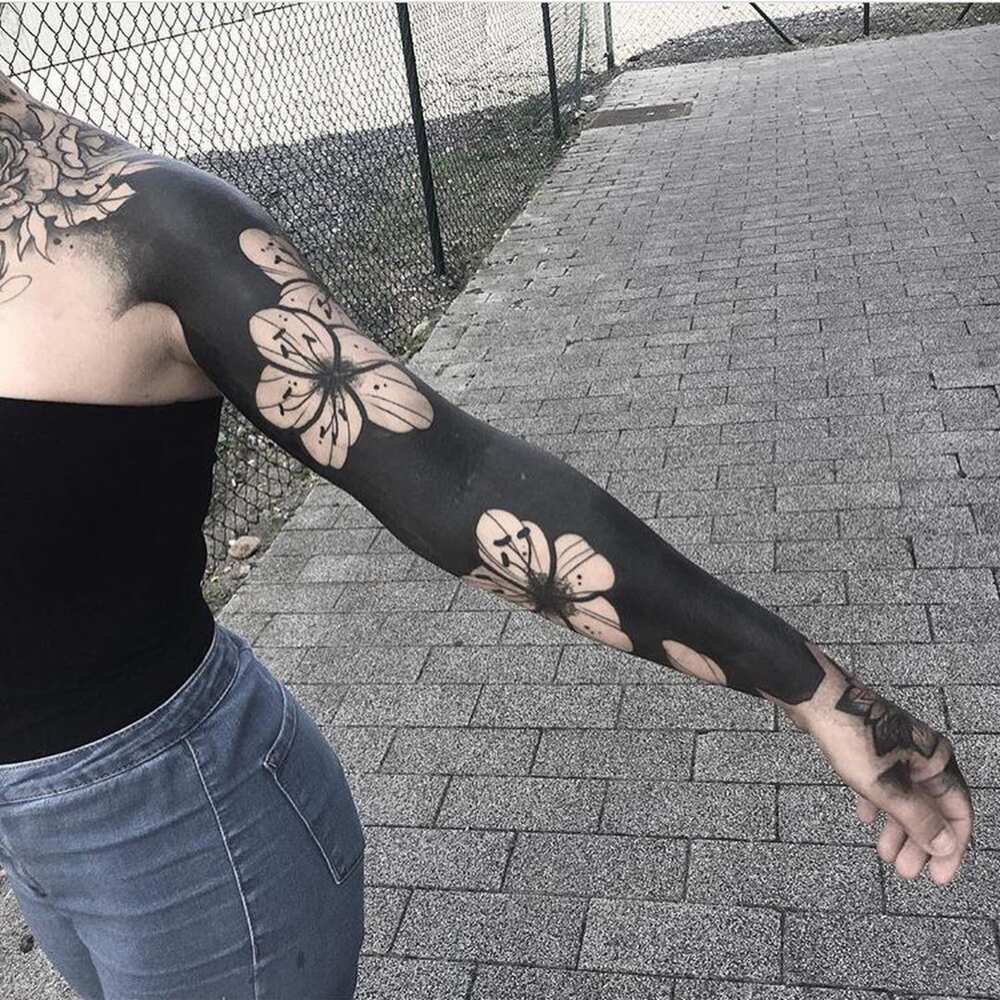 This arm ink style adds a petal image for a more dramatic effect.
This is as simple as the style can get.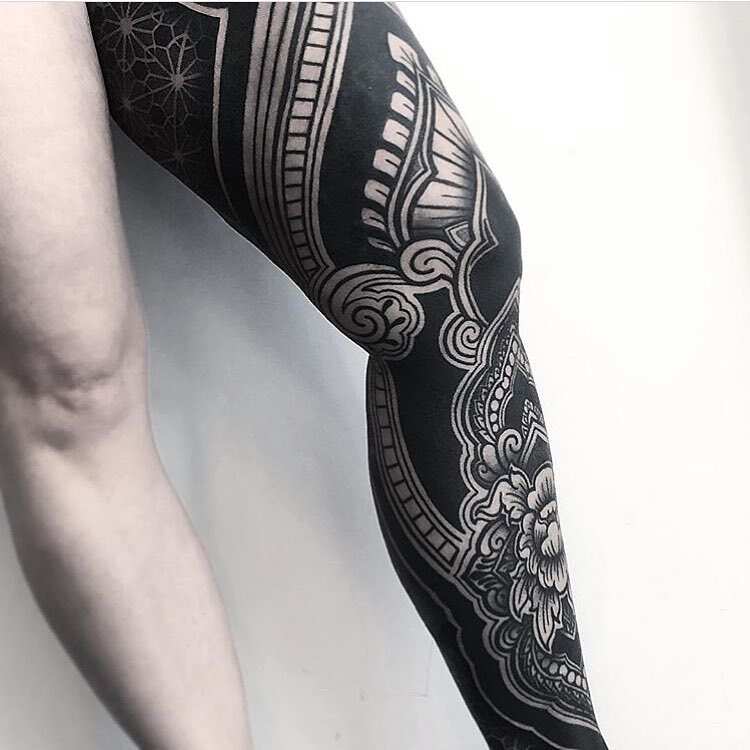 An older ink can be easily covered up using new dark ink.
Feel free to mix and match different designs within your ink.
Blacked out arm tattoo
One can opt for a solid colour, blending pattern, geometric or even a combination of elements on their ink. You should know that even the simplest of these can take significant cumulative hours to complete.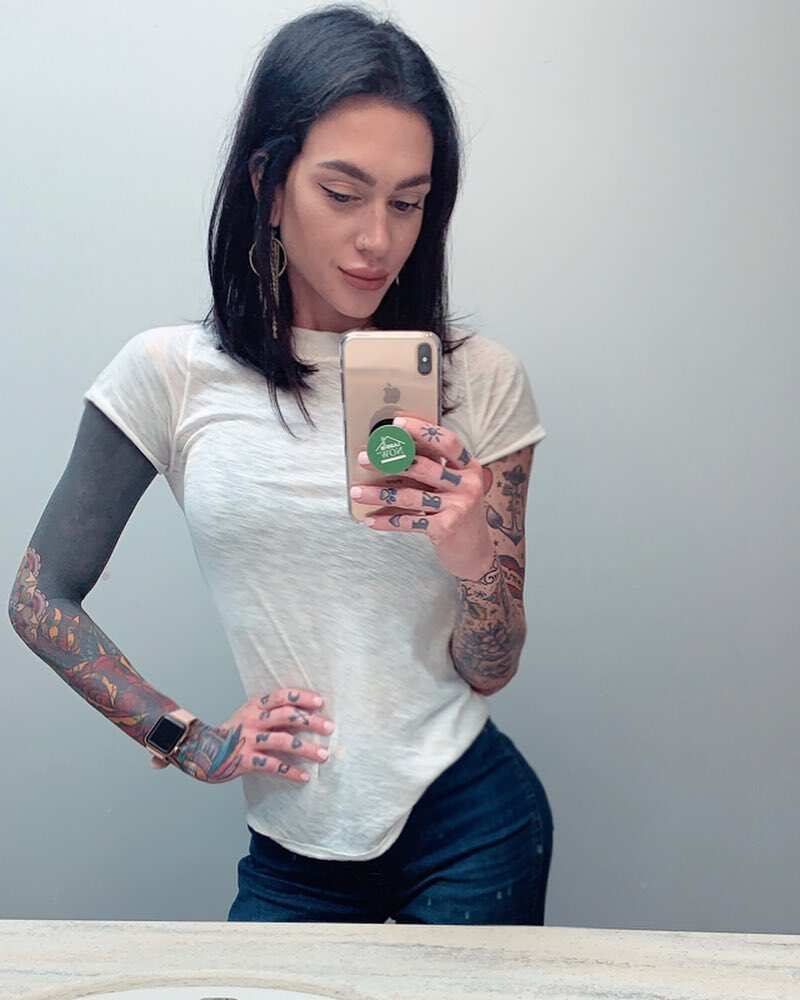 A blacked out sleeve can be blended with a floral look for an ideal outcome.
READ ALSO: 50 mother daughter tattoos ideas to inspire you
Skilled artists can blend an animal image into the ink for a unique look.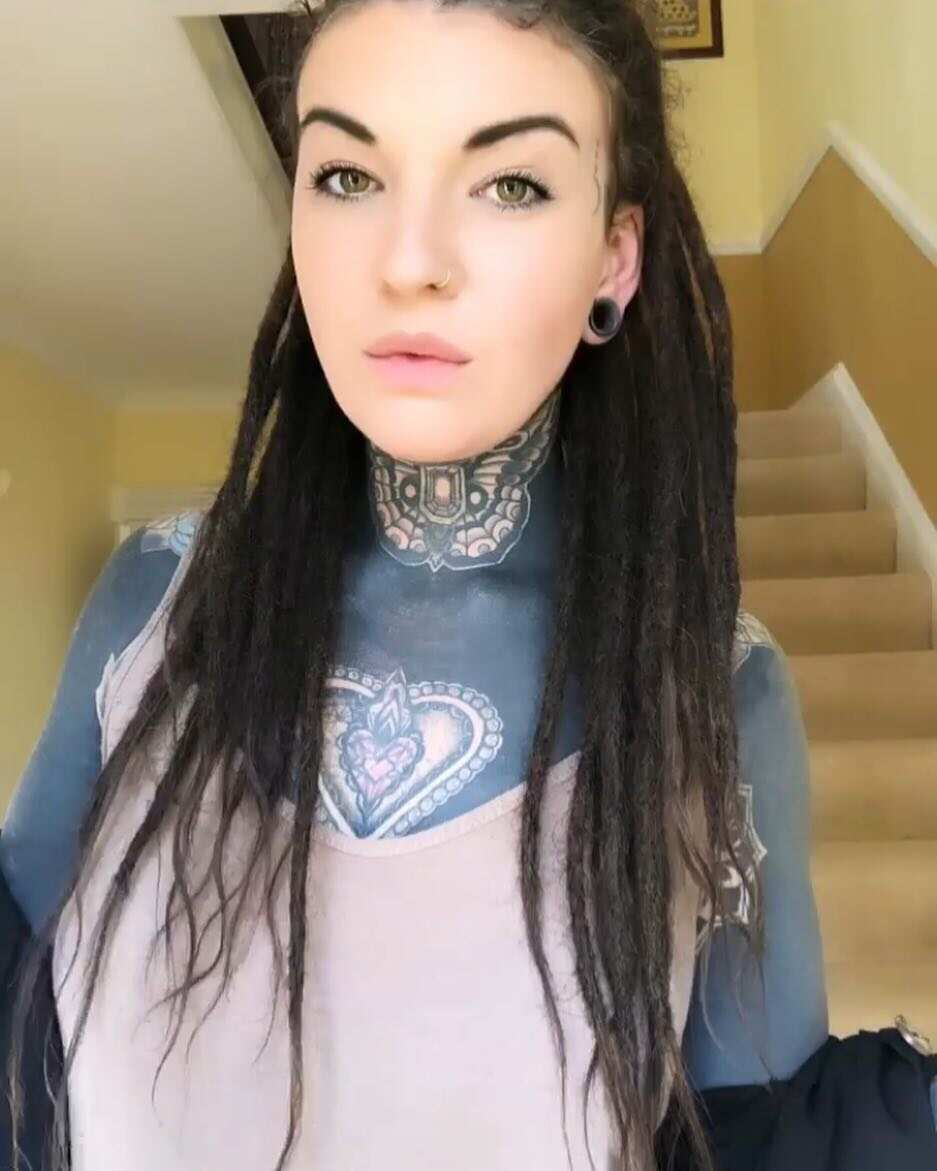 Take a look at this simple look where the ink covers the skin in a single or multiple layers.
This bold design starts with light abstract lines on the wrist and ends near the shoulder.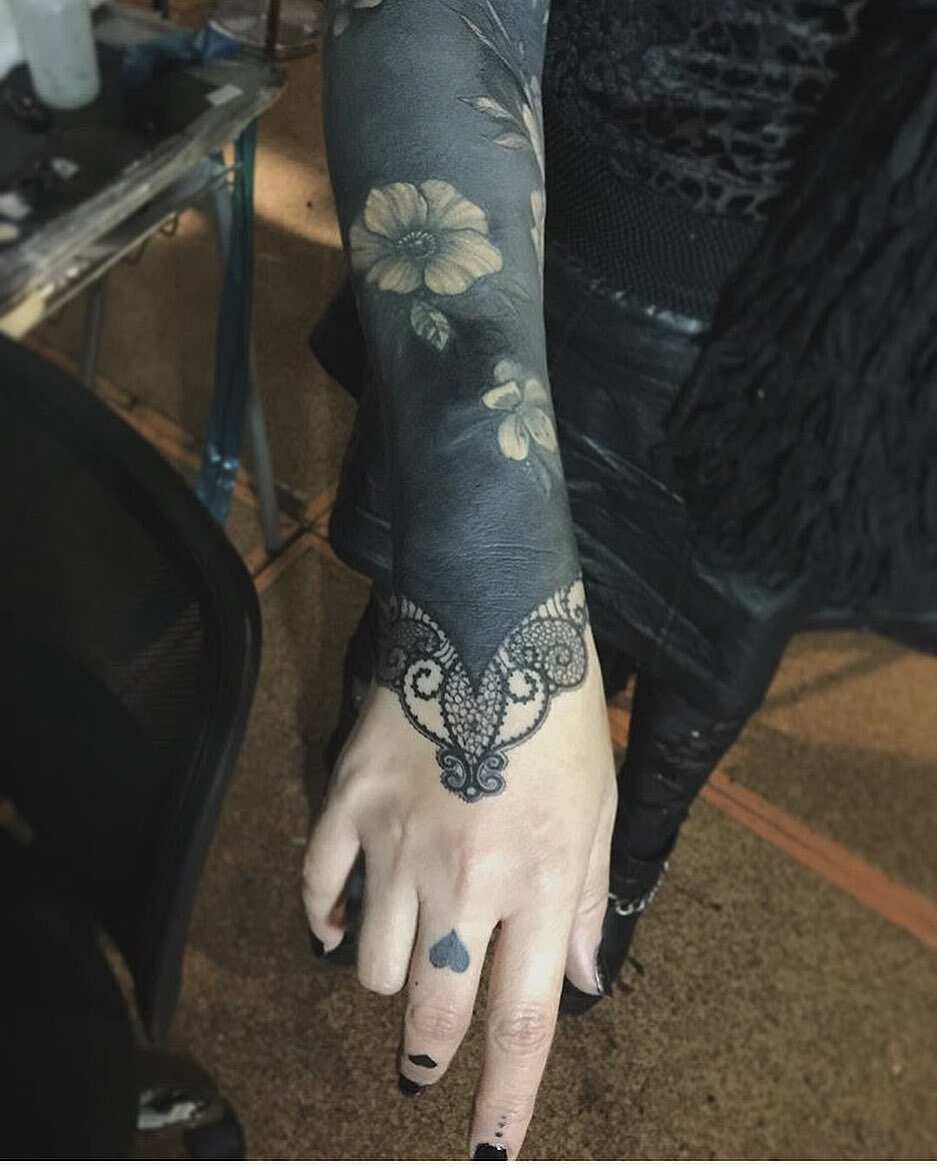 Feel free to try this flower-inspired look while getting your ink done.
It is simple and elegant light and dark option.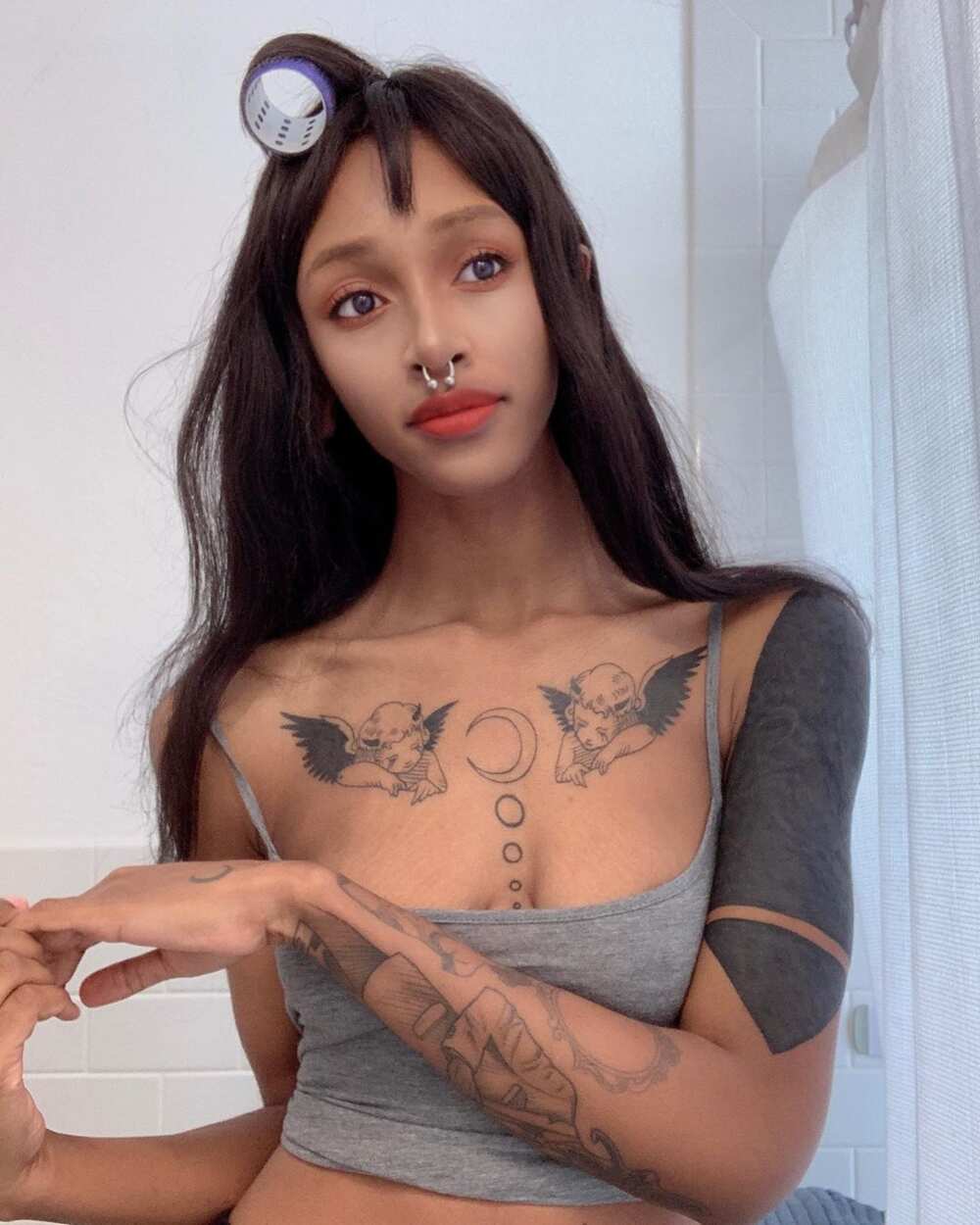 Varying shades of ink can be used to achieve this striking look.
Can you wear an all black tattoo sleeve on the leg?
The leg is another favourite body part when it comes to wearing this ink. Similar to the arm option above, you can wear this in different styles. Keep in mind that a large body area will require more time and will possibly be more complicated than having to ink in a small space.
One of the popular iterations of this style is also among the simplest.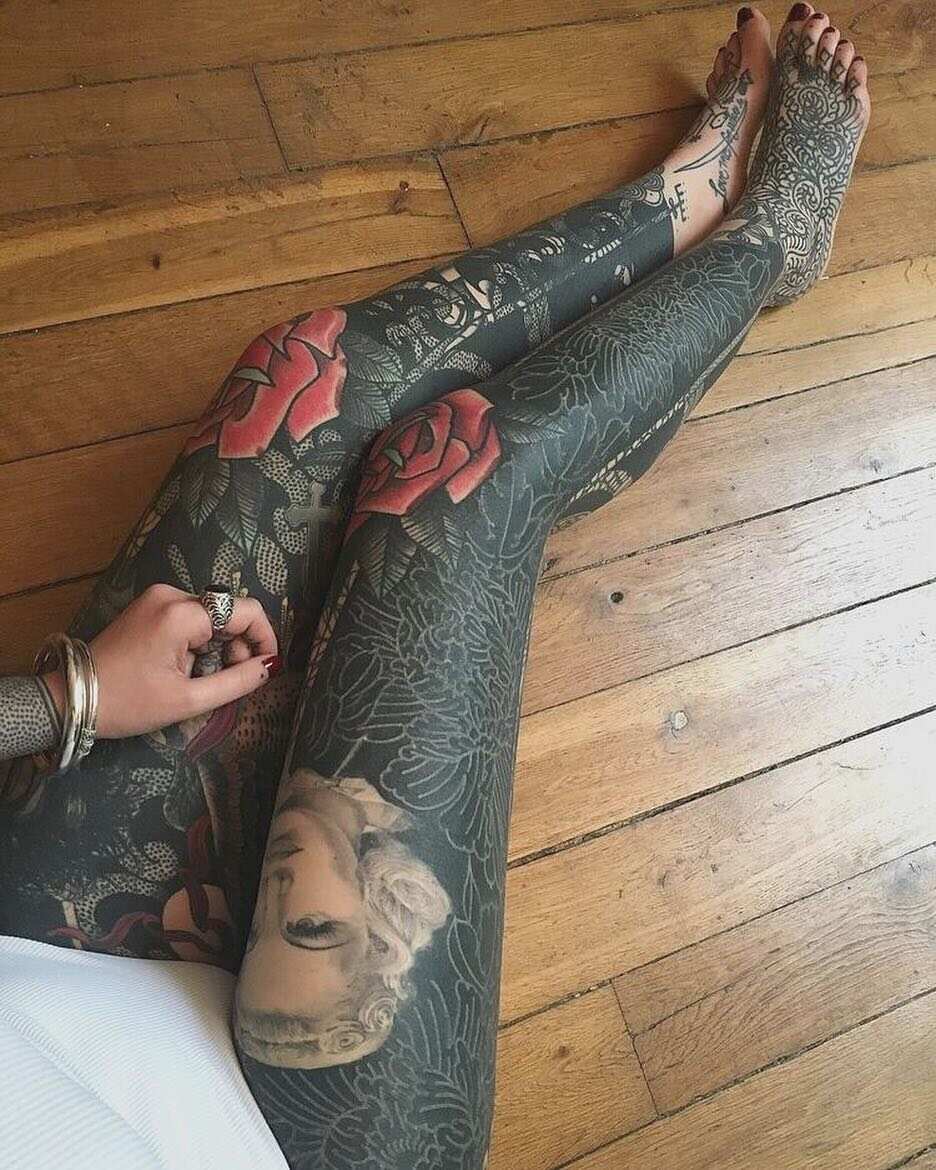 This combination of ink and sharp lines contributes to a very classy look.
You can incorporate a floral element into your design by leaving spaces in the shape of your desired bud.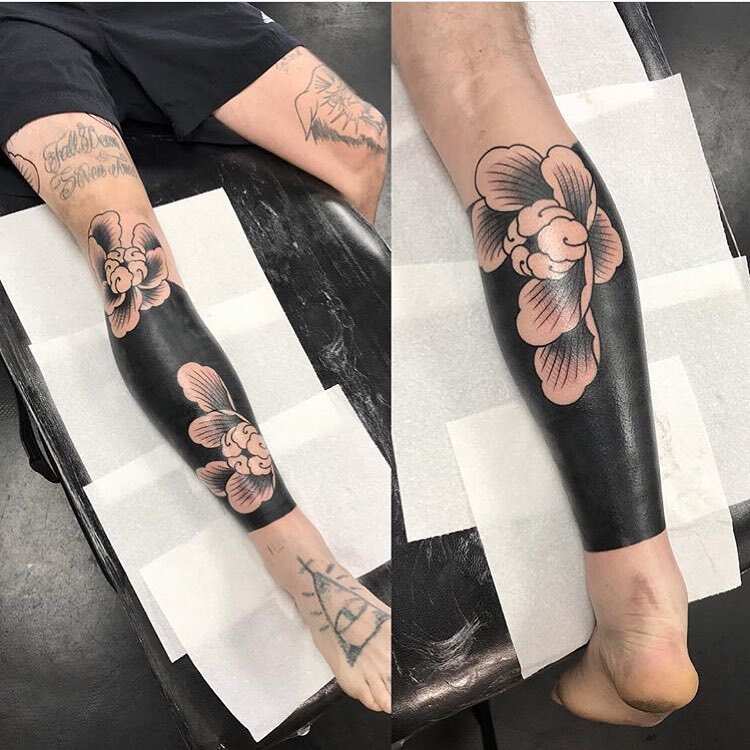 This leg design extends to the lower thigh.
Solid black tattoo sleeves on the back or front
The most ardent ink aficionados take this option. The all black tattoo sleeve covers the entire back or at least a large part of it. Several people have also opted for this skin design on the front side, concealing it partially or fully.
This design is suitable for those with a high tolerance for pain.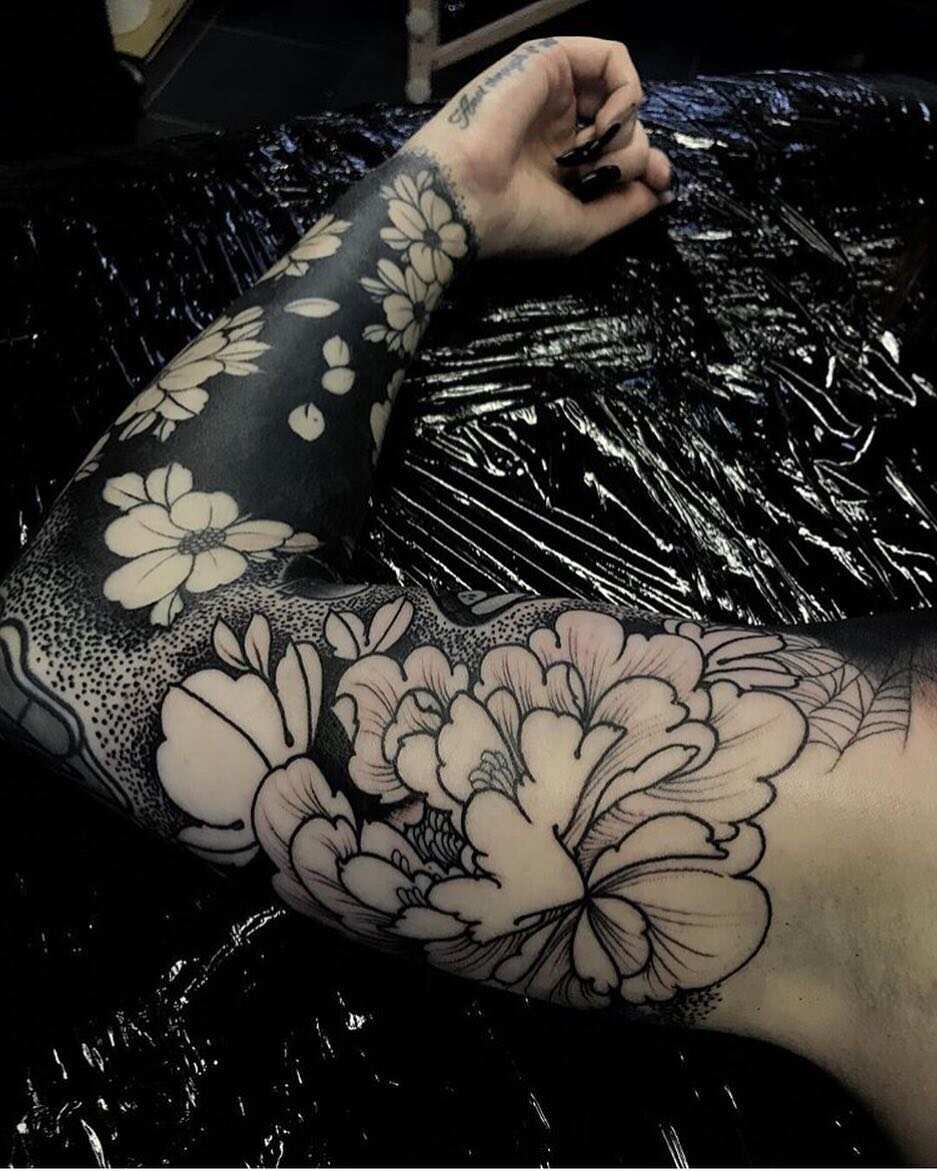 You can have an image running from the wrist to the upper arm and into the front chest area.
Lines and other elements such as petals can also be incorporated into lighter shades of ink.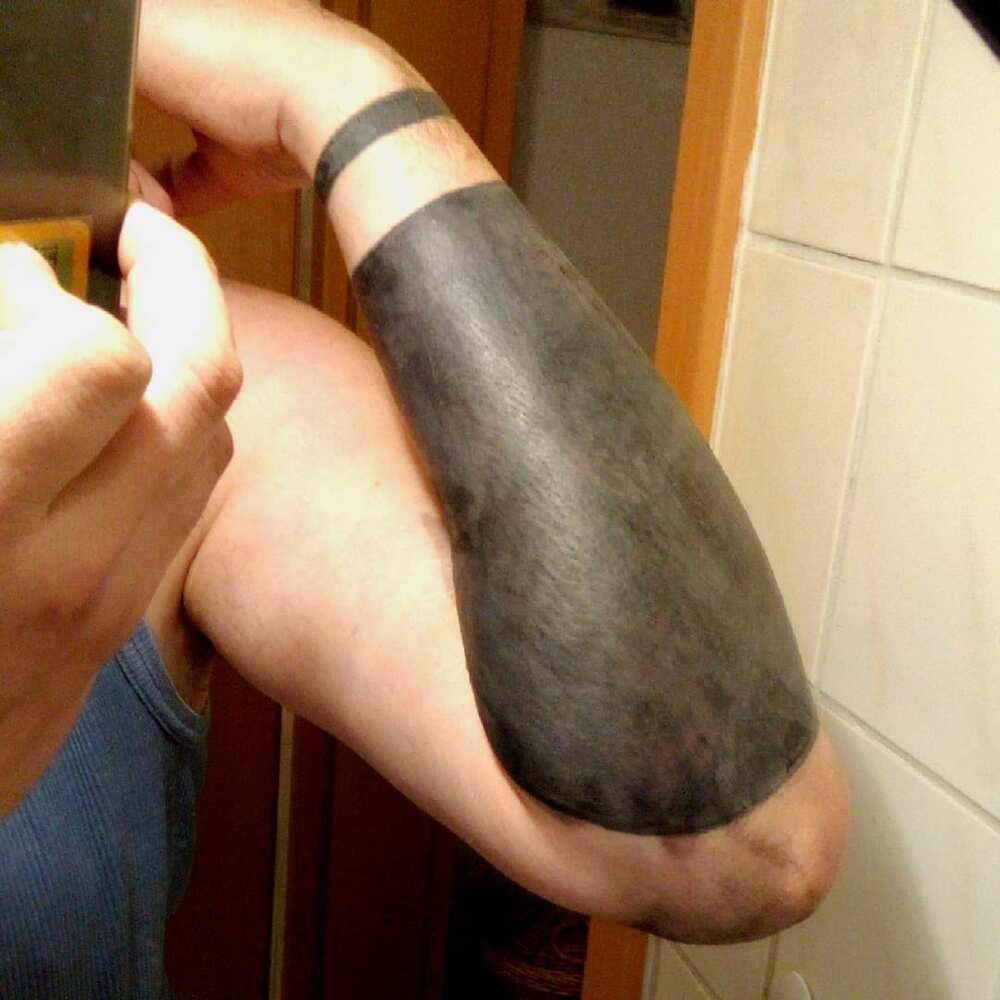 The blackout tattoo is quickly gaining popularity and for a good reason. Take note that this particular design will not be suitable for everyone due to its aesthetics, pain and overall comfort while wearing it. If you, however, unlike many other people can sit through the pain, then a solid black design will have heads turning everywhere you go.
READ ALSO: Elephant tattoo: meaning and top 50 ideas
Source: Legit.ng