20 cute hime cut hairstyles for women
Some women want to look feminine and cute, and long hair undoubtedly helps this. A hime cut is one of the most popular hairstyles which emphasises the femininity and beauty of any lady. Straight hair, slightly curled ends or waved locks will add a pinch of kawaii to a lady.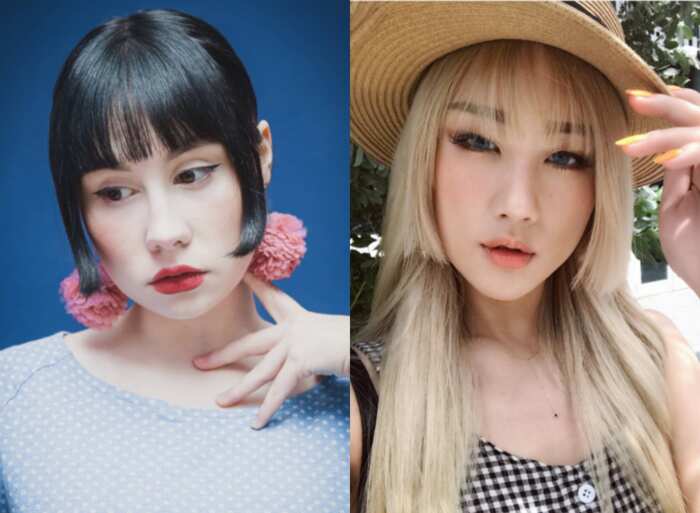 Fashion on hairstyles changes with time, but some of them become classics and remain unchanged. Hime cut is considered to be this very classic haircut. Any girl will look incredibly cute and attractive like a real princess with it.
Best hime cut hairstyle ideas
Hime cut, also known as a "princess cut" is a female Japanese hairstyle that appeared during the Heian period. Long hair, side strands near a face of the ear line length and straight bangs to the eyebrows are characteristic of this hairstyle.
The strands near the face may be longer – up to the shoulders or even to the waist. This head-dress emphasises the modesty and commitment to Japanese traditions. Thanks to the popularity of anime, hair colour can be any other than canonical black.
1. A space buns updo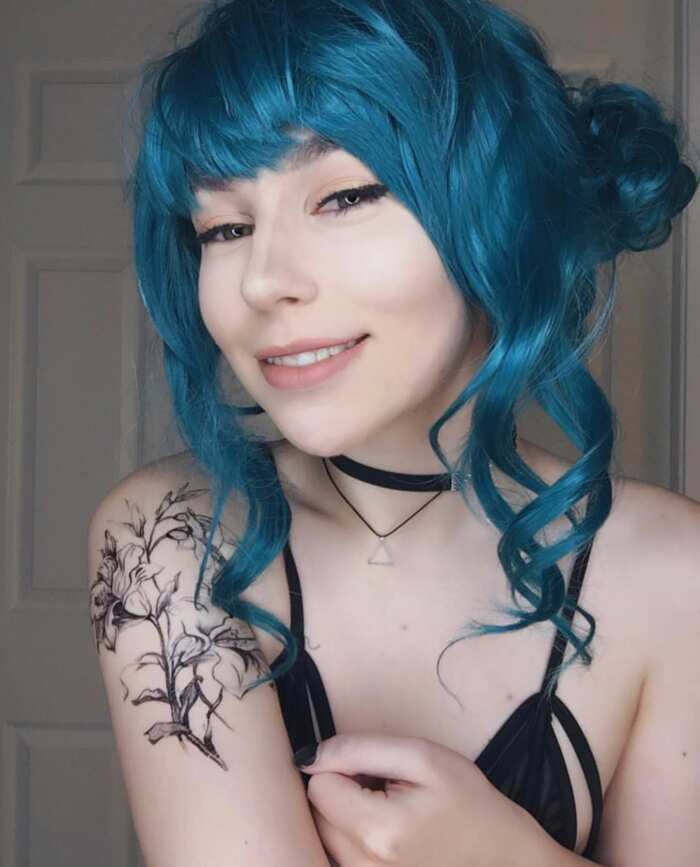 Nowadays, this haircut comes in many colours, especially very bright ones. Doing space buns with such haircut is trendy.
2. Short and curly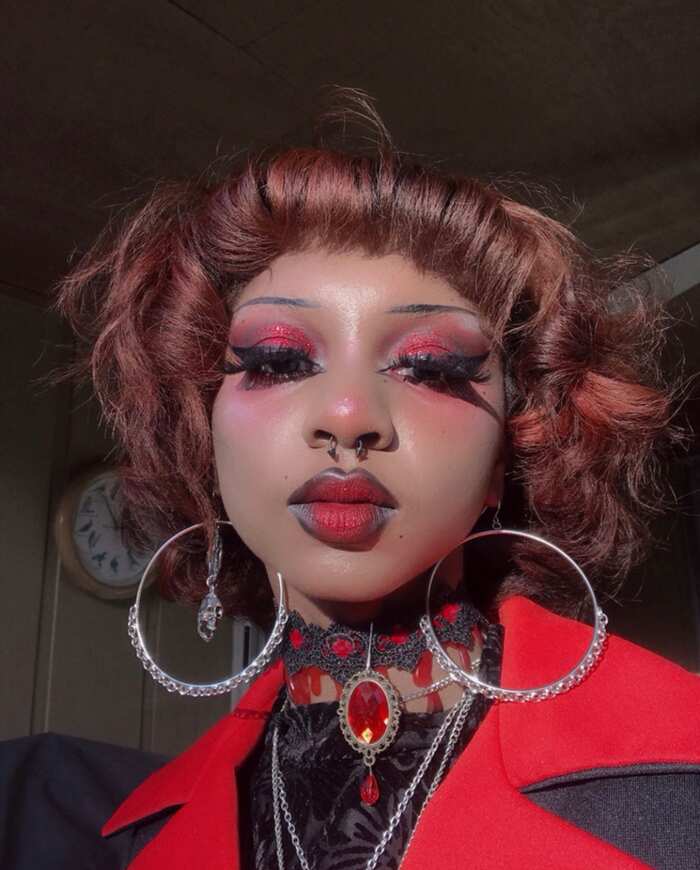 The length of this haircut is also adjustable. Now, it is not only traditional very long hair. The length can be different – from very short to very long. As you can see, new trends are also relevant for a fringe length.
3. Two braids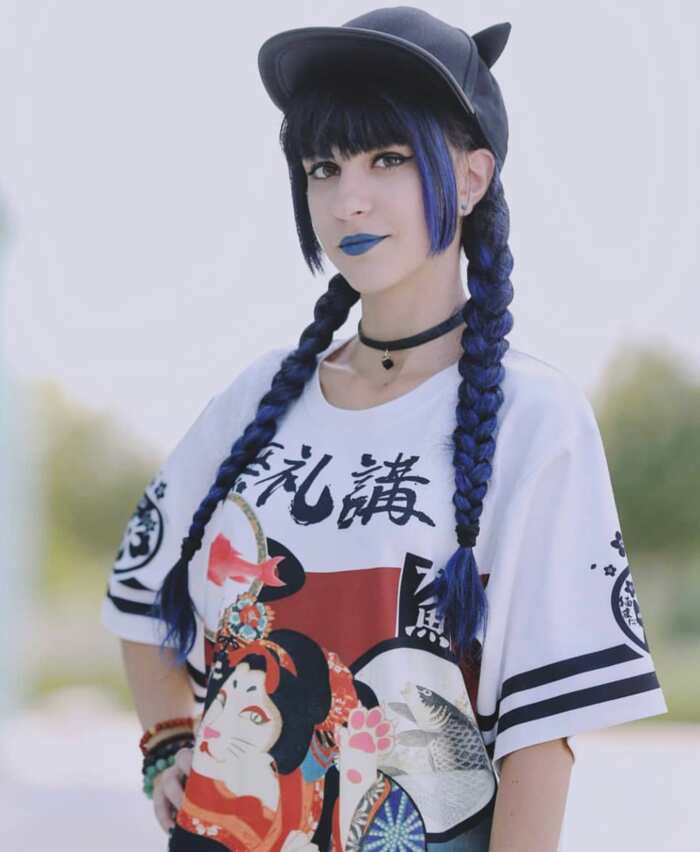 A long version of the haircut allows creating different hairstyles with the longest section of the hair. Such braids are a brilliant example of a beautiful hairdo with bangs.
4. Long side strands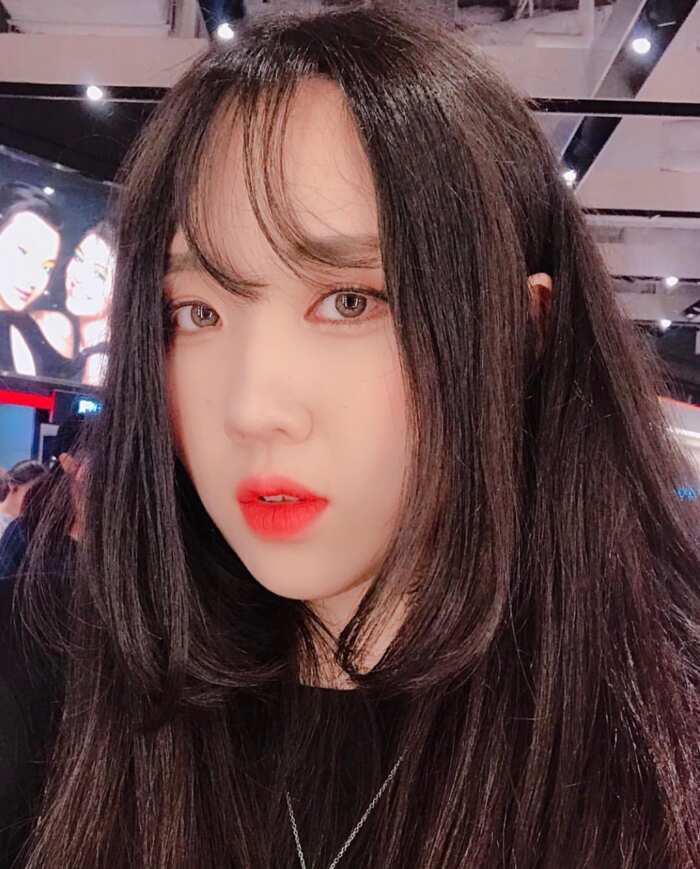 Thin fringe and long side hair strands also look very lovely and attractive. Such variation of a head-dress is perfect for ladies with long hair.
5. An office style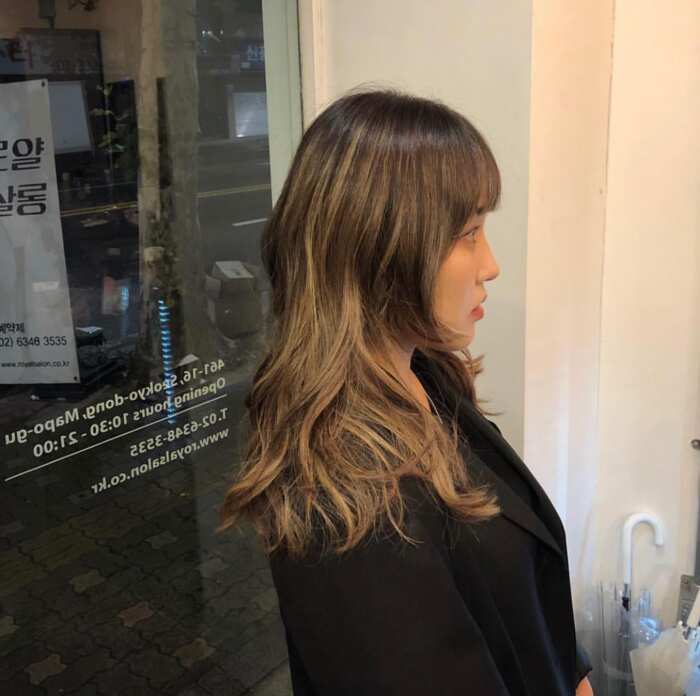 This hairstyle is suitable not only for anime cosplays. It can be a perfect stylish decision for lots of business women.
6. A pixie haircut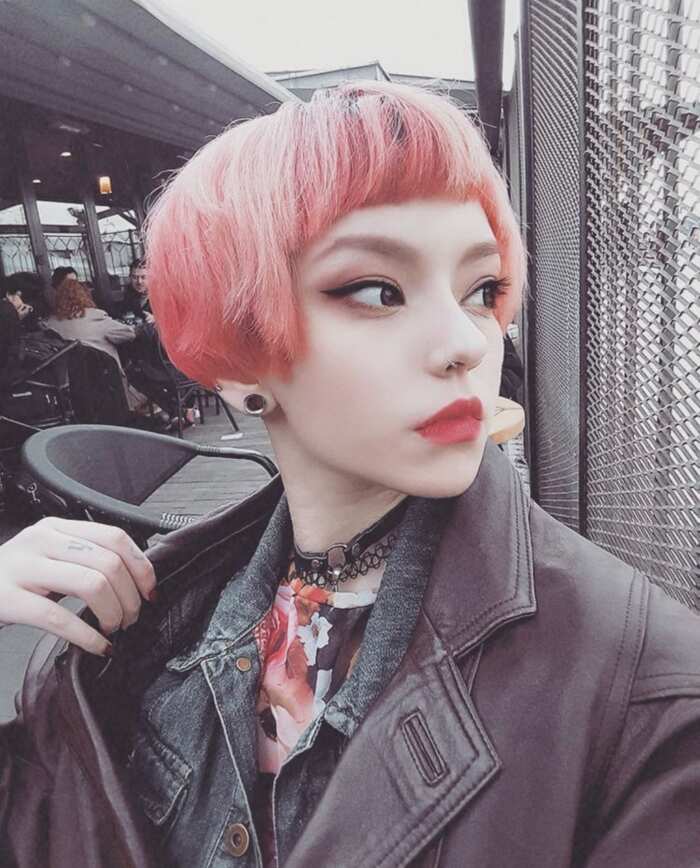 As we have mentioned before, the length of the hair can be different and still look fabulous even with a deviation from the traditional style. Just look at this adorable pink pixie. The look is on fire.
7. Only bangs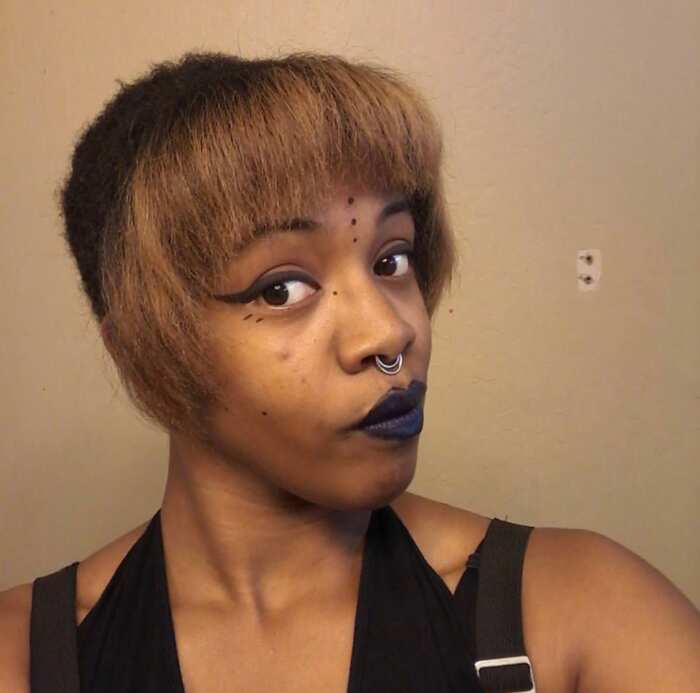 Even if you have a bob haircut, nothing stops you from getting this sweet fringe. It will change your appearance significantly, beautifully framing your face.
8. A sport style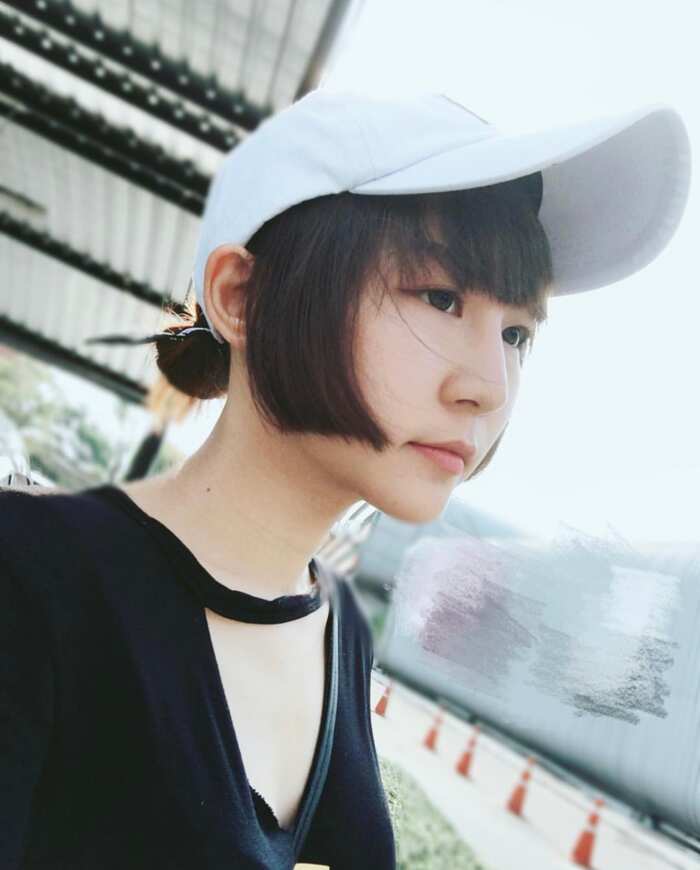 Today, there is also a variety of options to wear this haircut with a sports outfit. You can still look fantastic with a hime cut while wearing your favourite cap and sneakers.
9. Blonde and wavy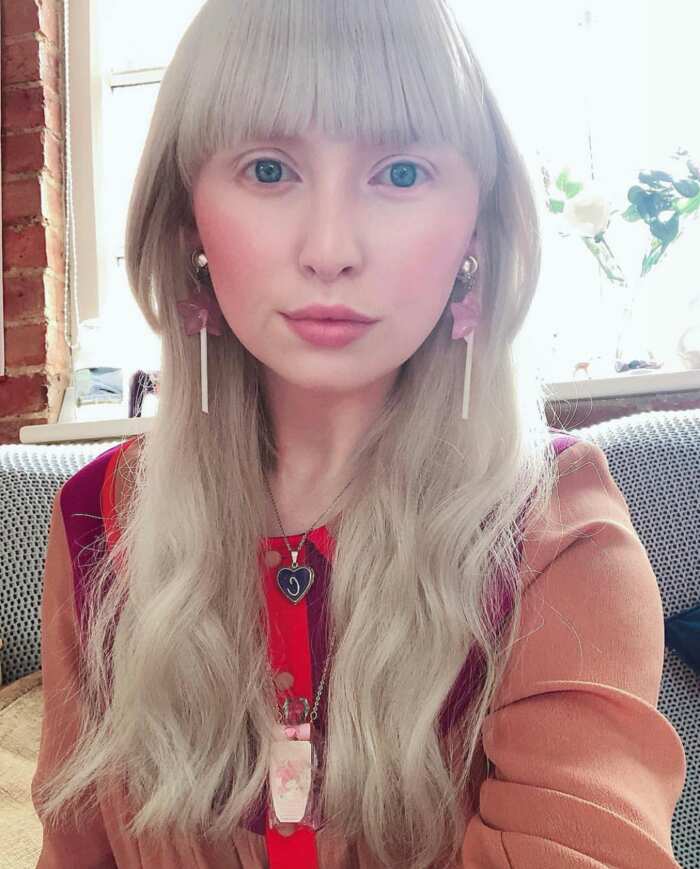 Anime culture promoted this hairstyle in different colours. Female characters of these movies have their hair in multiple shades. Silver is not quite popular, but it is stunning and relevant for this haircut.
READ ALSO: 35 inverted bob hairstyles to rock in 2019
10. Classic and curly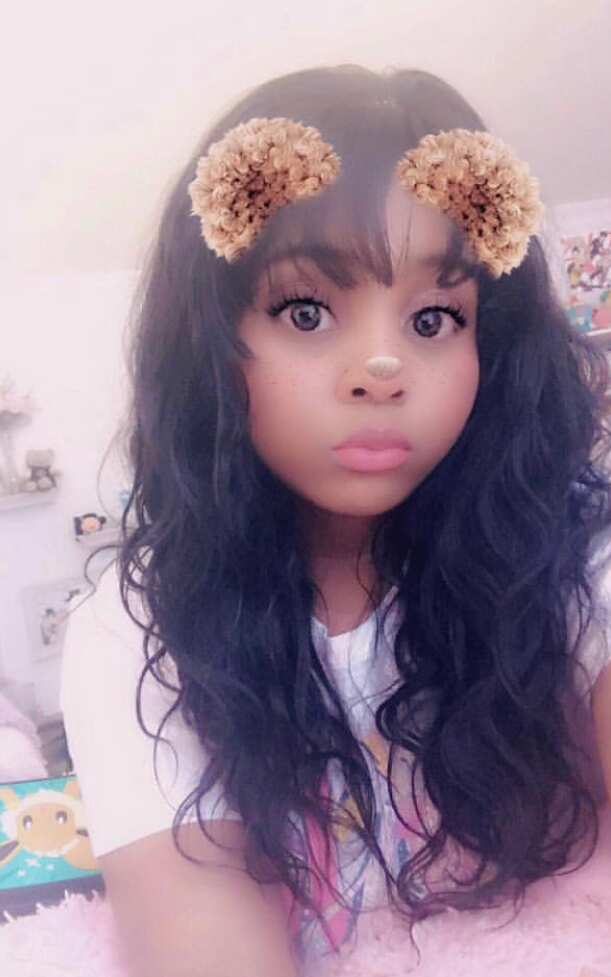 This one is really fantastic. Soft curls and traditional hairstyle have never looked better in such a combination.
11. A unicorn palette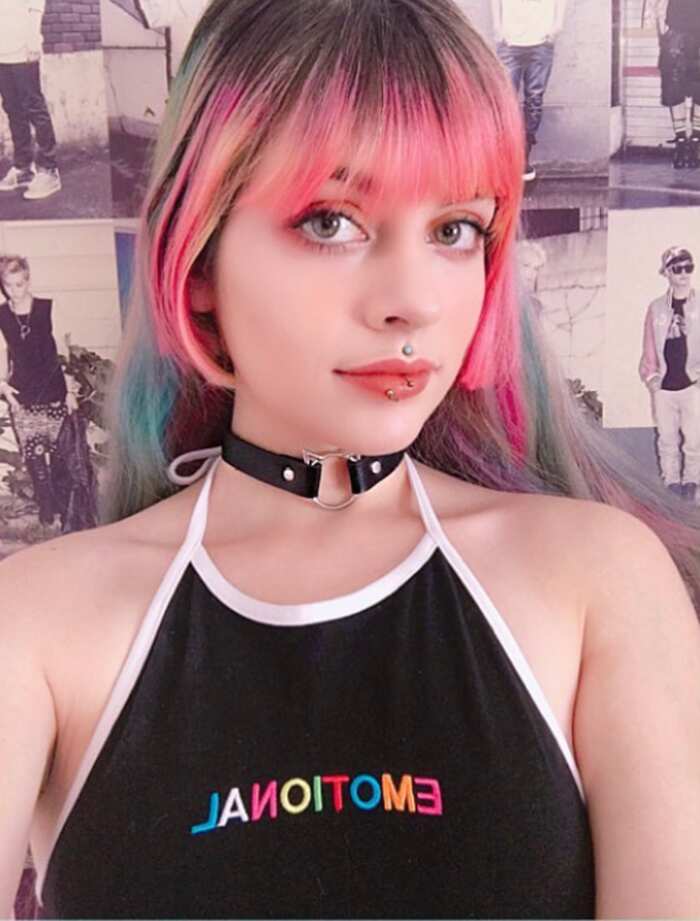 Sometimes, such a creative head-dress demands creative and unique dyeing. Of course, unicorn motives are the most relevant and beautiful reference.
12. A Goth Loli style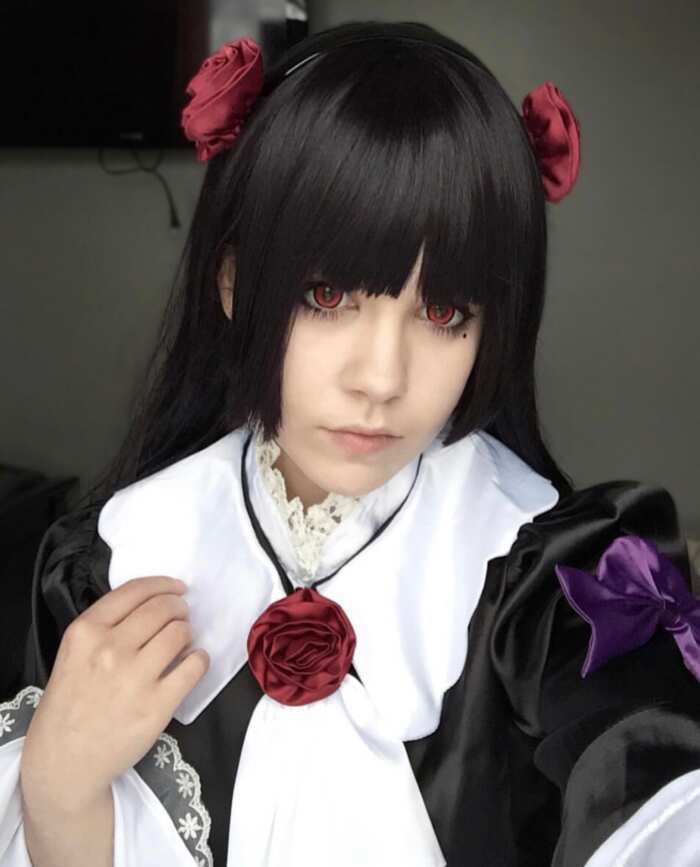 This haircut is also typical of a subculture of Goth Lolis. They traditionally have a charcoal black hair colour, which matches their whole look in the best way.
13. A hairdo with ponytails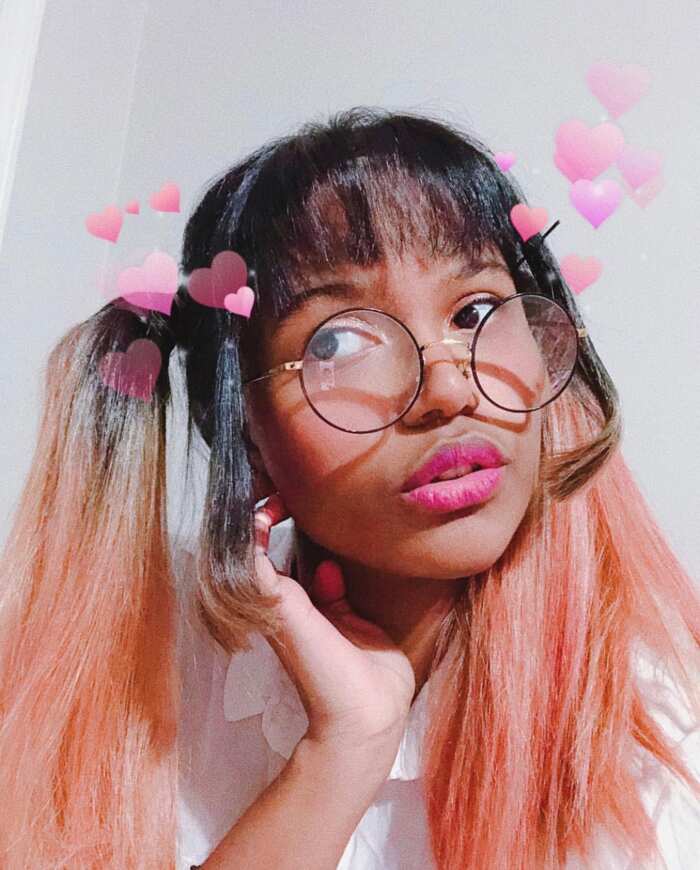 Two lovely ponytails are traditional and one of the best hairstyles for such haircut.
14. A short style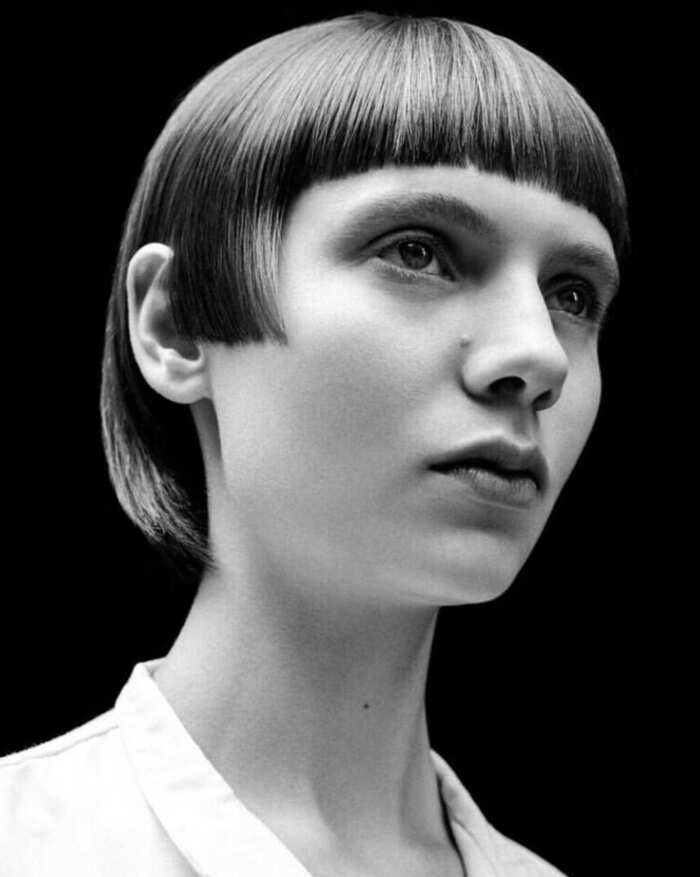 A classic hairstyle has undergone some changes since its origin, and today we can witness different beautiful options of it. Such one with short hair and a shortened fringe looks very fashionable.
15. A contemporary look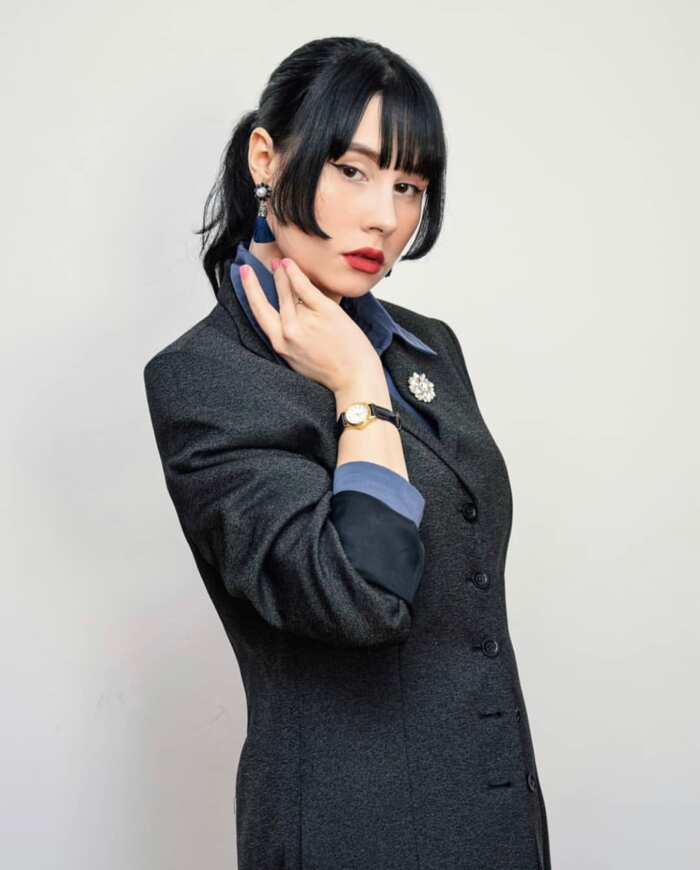 Bangs with a neat ponytail can be not only romantic but also very stylish and appropriate for an office dress code.
16. An ombre dyeing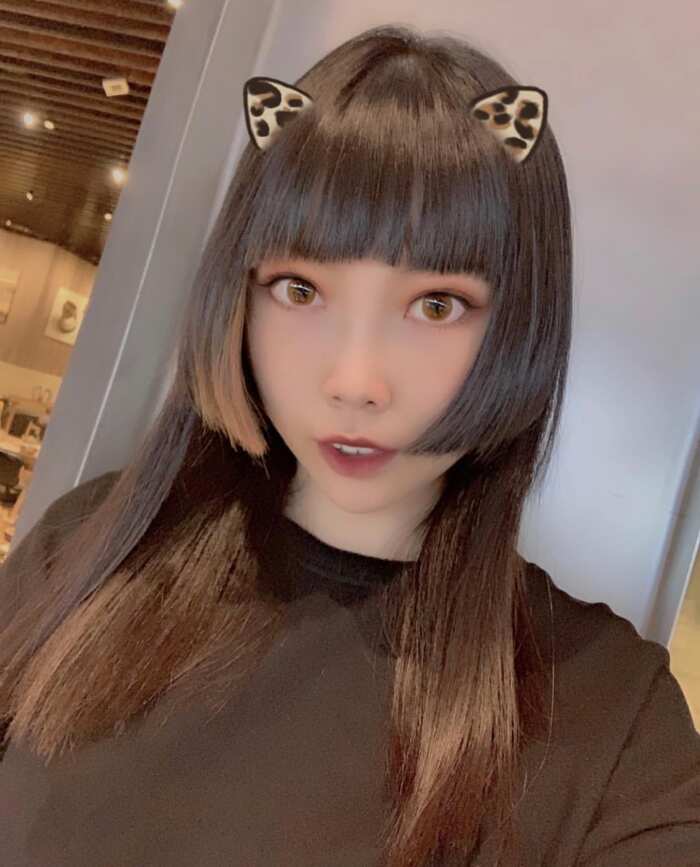 This modern ombre look with a medium length hair preserves all traditional vibes thanks to usual details of the haircut. In such a combination, it looks really incredible.
17. A classic look with shortened fringe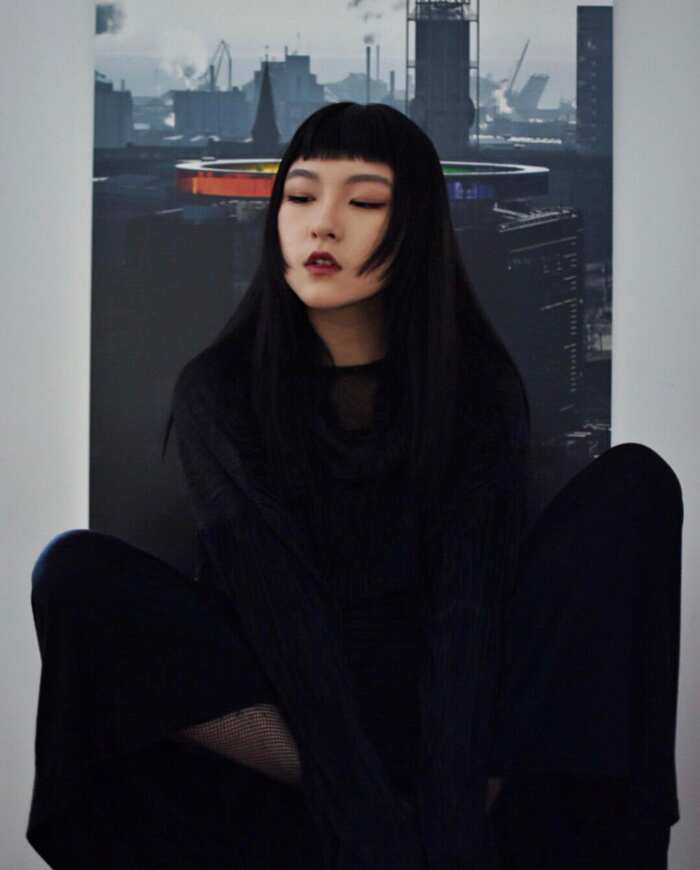 This total black look is nothing but a stunning beaut. The combination of long hair and shortened bangs makes this haircut very stylish and fashionable.
18. A purple-blue ombre
This haircut can look amazing and lovely even in bright colours. The picture above is a testimony for it.
19. A colourful head-dress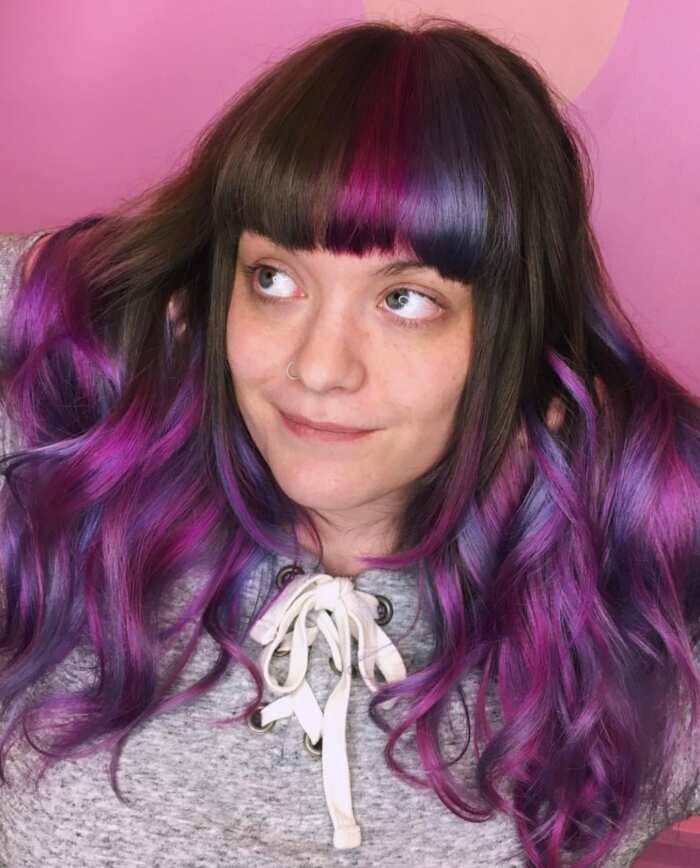 An amazing purple-violet gradient looks wonderful and magically with these waves.
20. A half-updo with space buns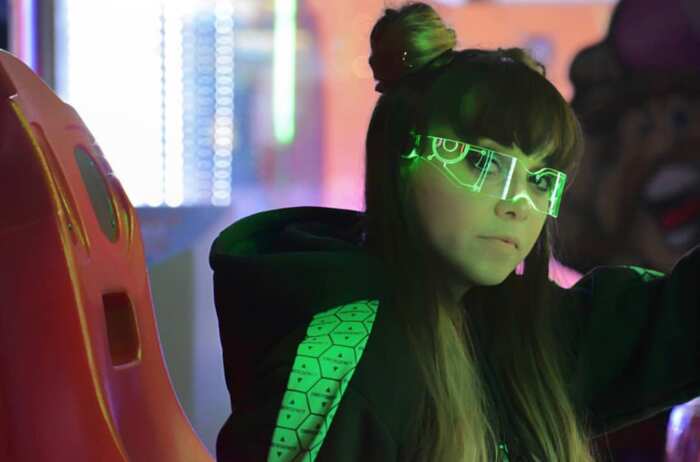 This variation is very popular among ladies. A space buns half-updo and bangs look wonderful together.
We have many opportunities for diverse hime cut hairstyles for the present day thanks to traditional Japanese culture and progress of mass media . Every new style inspires ladies to provide more and more variations of this cutest creation of beauty history. It is really unbelievable how a combination of three simple details can produce so many options of unique and fabulous looks.
READ ALSO: Top 35 goddess braids ideas for 2019
Source: Legit