Will Smith's son Trey Smith bio: age, height, mother, net worth
Whenever someone hears of Trey Smith, they do not believe there is any relationship whatsoever with the iconic actor Will Smith. There is a notion that Will Smith is the father to only Jaden and Willow Smith. Since Jaden and Willow are always on the spotlight, this makes other children of Will such as Trey fade away in the eye of the public. Although he may not be so popular within the media in comparison to Jaden and Willow, the fact remains that Willard Carroll III is also one of the Smiths.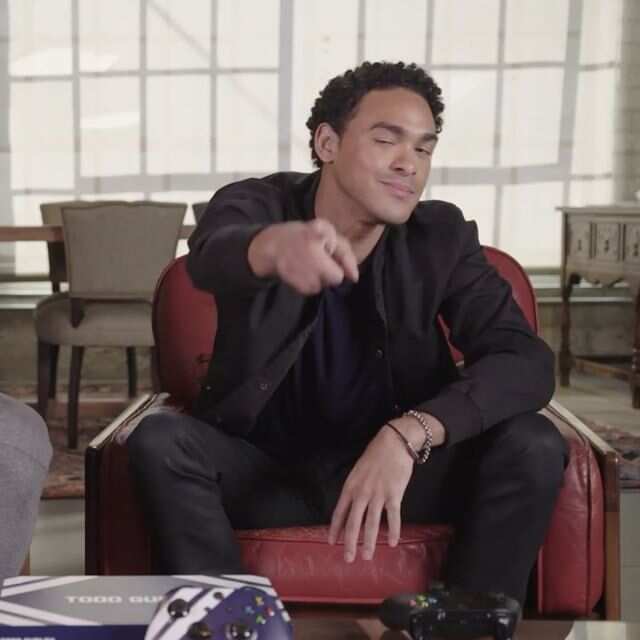 Learn about Trey Smith who is one of the most handsome sons of the legendary star of Men in Black. We will look at his bio, age, height, mother, and net worth.
Trey Smith profile summary
Full names: Willard Carroll "Trey" III
Date of birth: 11th November 1992
Birth town: Los Angeles, California
Age: 26 years
Net worth: $2 million
Mother: Sheree Zampino
Height: 6' 0½" (1.84 m)
Profession: Actor
Nationality: American
Will Smith son
Practically every movie addict in the world is familiar with the face of the legendary American rapper, actor, and media personality by the name of Willard Carroll II. Although most people may not know him by his birth names, they sure do know him by his most popular name Will Smith. The dashing actor is prominent for various blockbuster movies. To name but a few, the movies where he made his debut include Bad Boys, Men in Black, Ali, I, Robot, Independence Day, and so many more.
The star in Bad Boys I and II has nominations for five Golden Globe Awards and two Academy Awards. He has also won four Grammy Awards. Although fans are so up to date with his professional career, not many of them know so much about his personal life. Since Will is always in the comfort of Jada Pinkett Smith when he is making appearances, most people are only familiar with the children of Jada and Willard. These are the 'Whip My Hair' American singer Willow Camille Reign and 'The Karate Kid' star Jaden Christopher Syre.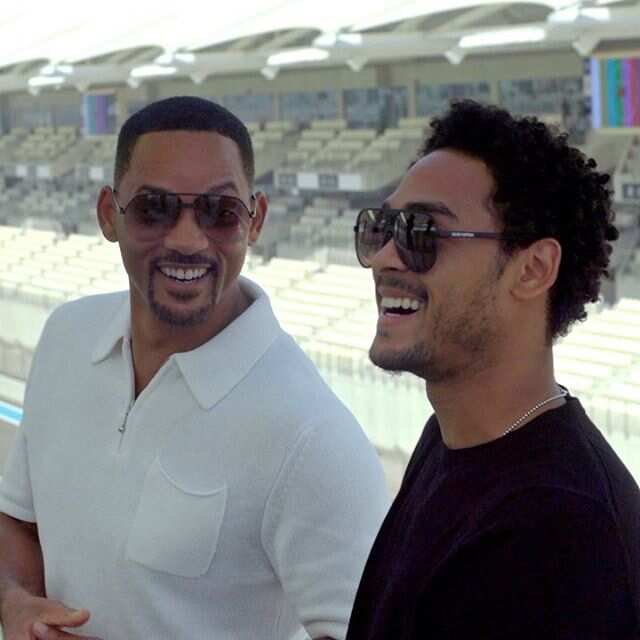 Although these two are the most caught on camera kids of Caroll, Willard is also a father to another older elegant son by the name of Trey. Will Smith's oldest son Trey has also taken after his father shoes and is also an actor. If you think that the acting skills are in the genes of the Smiths, then you are right. Willard Carroll III is also a prominent actor who made his debut in iconic movies such as the 2003 movie by the name All of Us, The Speech film of 2008, and the Will Smith: Just the Two of Us film of 1998.
READ ALSO: How much is Justin Bieber worth? Singer's biography, age, height, nationality
Trey Smith mother
Will Smith oldest son Trey is not the biological son of Jada Pinkett. Due to this, fans are always curious to know the mother of this clean-cut actor. Back in 1992, the Men in Black star married a beauty by the name Sheree Zampino. The beautiful couple was the talk of the town. If you have seen this sexy American reality TV star, then I am confident you will understand where the dashing actor gets his good looks.
The couple welcomed a bouncy, beautiful boy on the 11th of November 1992 by the name Trey Smith. Three years after the birth of Will Smith son Trey, Willard and Sheree got a divorce. Unlike most people who walk out of the lives of their children after either separating or divorcing their wives, Willard certainly did not. He remained present in his son's life, and even gave him an appearance in his 1998 music video for the single by the name "Just the Two of Us."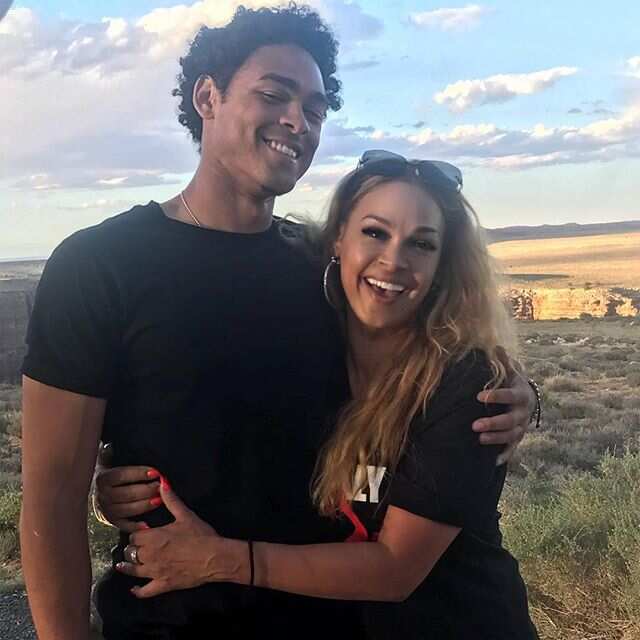 The appearance in his father's music video seems to be the spark Trey needed to venture into acting. After the debut, Carroll III acted in two episodes of the sitcom All of Us, and also made an appearance on The Oprah Winfrey Show and the David Blaine: Real or Magic TV special. Willard married the beautiful actress Jada Koren Pinkett in 1997. The marriage to Jada made Pinkett be the stepmother to Trey, and Trey to be the stepson of Jada.
How old is Will Smiths son Trey Smith?
The dashing actor was born on the 11th of November 1992 in Los Angeles, California. His birth name was Willard Carroll "Trey" III. Trey Smith age as of November in 2019 will be 27 years. Since Trey is already delivering breathtaking movies at his young age that his supporters cannot get enough of, it is exciting to look forward at what other roles this exquisite actor will release in the future.
Trey Smith net worth
Since Trey is a famous DJ and actor, it is only right to speculate that this clean-cut lad has a high net worth. The American actor has a net worth of $2 million.
How tall is Trey Smith Will Smith son?
Due to the eye-catchy height of his father Willard Carroll II, fans always hope that Trey has an appealing height like that of his dad. Trey Smith height is 6' 0½" which is 1.84 metres.
Other interesting facts about Trey Smith Will Smiths son
Every individual has that one role model whom they look up to and desire to be like mainly due to their success. As an actor, it is significant to have a favourite actor whom you admire and acquire the motivation to have skills like theirs. Of course, in the top of the list are his father Willard Carroll II and his step-mother Jada Koren Pinkett. His other favourites are Tom Cruise and Sarah Michelle Gellar.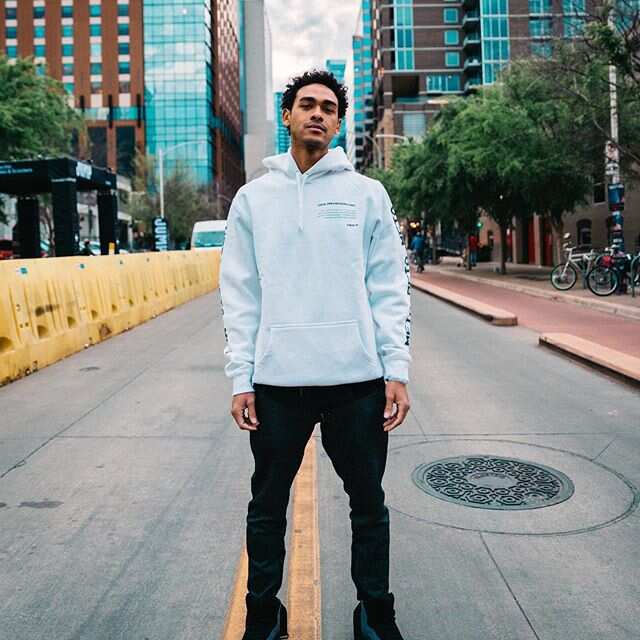 One outstanding feature that will strike you upon seeing Trey in addition to his good looks is his athletic physique. We can tell you why he is athletic. While attending Oaks Christian High School in Westlake Village, CA, he played football with Joe Montana's son Nick and Trevor Gretzky. He was a football star and even got a football scholarship from Division I-AA Northern Arizona University (Flagstaff, AZ).
However, he turned down the opportunity and decided to pursue music. Well, like father like son. Despite being actors, both are also in the music industry. Another exciting fact about the young actor is that he performs as a DJ under the stage name "AcE." So, next time you are at an event and happen to see AcE spinning and chilling with the iconic Men In Black actor, know the two are father and son.
It is also significant to note that Trey is the step-grandson of Adrienne Banfield-Jones and the step-nephew of Caleeb Pinkett. He is the older half-brother of Jaden Syre and Willow Camille.
Of course, every actor in America has to keep an eye on Trey Smith! He is an upcoming legend who is already on the rise to stardom, given the significant roles he is acquiring in big films such as All of Us and The Speech. With such a truck, it is crystal clear that Willard III is out here to slay and dominate both the acting and music industry.
READ ALSO: How much is Cardi B worth? singer's bio, age, height, real name
Source: Legit