Idris Elba wedding: everything you need to know, photos,videos
2018's Sexiest Man Alive just tied the knot. I know this is heartbreaking for all those who were head over heels crushing on him. Idris Elba is finally out of the market. He got married to Sabrina Dhowre. Idris Elba wedding was nothing short of spectacular. With the who's and who's in attendance, it lived up to the guests' expectations.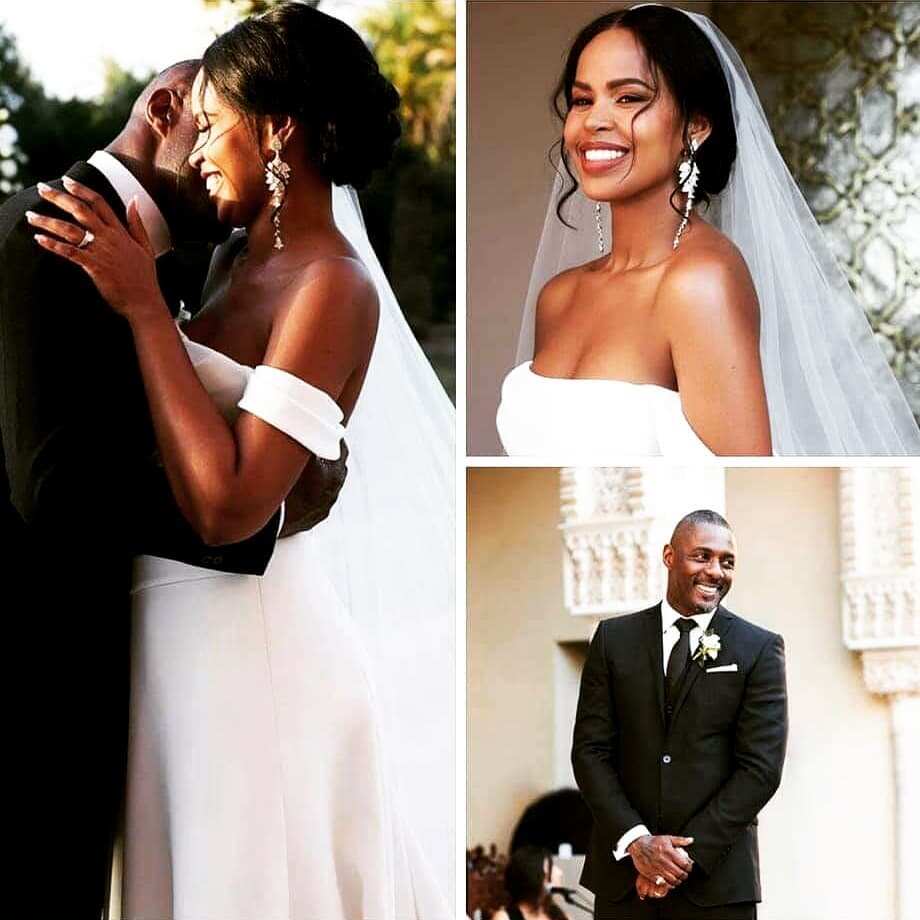 There is nobody in this world who does not know Idris. He is practically everywhere. He is a world class actor, he is a deejay, he is the sexiest man alive, and we recently discovered he can sing when he dropped his song 'Boasty' in collaboration with Wiley, Sean Paul and Stefflon Don. He is what we can call a hub of talent. With things going so well for him, you see why he is almost every woman's dream man. So how was Idris Elba's wedding?
Idris Elba's wedding
The two exchanged vows at Ksar Char-Bagh hotel in Marrakech. They did this on the 26th of April 2019. They had a three-day ceremony. Elba had proposed to the former Miss Vancouver during the screening of 'Yardie'. That was last year in February just a few days before Valentine's day. The two met when Idris was filming 'The Mountain Between Us' back in 2017 while he was in Canada.
In an interview, Idris told people.com that he knew she was 'the one' for him because of their good chemistry. He also went ahead to tell them that she makes him happy, they share common goals and she also makes him laugh. He also said she helps him appreciate and celebrate his success.
The three-day ceremony was only for the chosen few. Sabrina wore two custom dresses by Vera Wang while Idris wore a suit by Ozwald Boateng. The night before their wedding, they had a rehearsal dinner at Amanjena that was themed, 'Colours of the Soul'. On Saturday, they had an all-white party at Mandarin Oriental.
Prince Harry and Meghan Markle's wedding gift
It is always good to know the who's of this world. Everybody expected the royal couple to attend the wedding. They, however, could not as Meghan is expecting a child. The child is set to come early May.
The Royals were not going to leave the newlyweds just like that. According to the Mail, the two selected a piece of art by the duo Connor Brothers. The piece of art is said to be worth $9000 and has the phrase, 'Why fit in when you can stand out' written on it.
Surprise guest artists at Idris Elba's wedding
This was one of those weddings where you wouldn't know what to expect, but you know whatever will come will wow you. Davido and Bombino were attendance. Bombino's manager said that the organizers of the wedding did not hint as to whom the couple was going to be. What they knew was that the couple was from the United Kingdom since the planners were based in London.
It was until the band started playing when they realized it was actually Idris Elba's wedding. The surprise guest artists quickly turned into surprised guest artists.
In attendance was also Nigerian hitmaker, Davido. It came to light that Idris had personally requested for Davido's attendance. This is because Sabrina loves his music. The matter was to be kept under the wraps, and it was not to be leaked by anybody. Sabrina was really wowed by this. She enjoyed the electrifying performance by Davido. It was indeed a happy day for them.
Photos and videos from the wedding
Sabrina Dhowre looking stunning.
Idris Elba, we can all see why he was named the Sexiest Man Alive.
Davido's electrifying performance.
Idris and Davido planing how Davido will make his entrance.
Davido walking to the stage
That is all we had for you on Idris Elba wedding. Would you have liked to be invited to this ceremony? Women, how do you all feel now that Idris is no longer single? We wish them a life full of prosperity and happiness together. Leave your views and comments about all this in the comments section below.
READ ALSO:
Idris Elba receives N3.2 million wedding gift from Prince Harry and Meghan Markle
Singer Davido spotted at Idris Elba's wedding reception in Morocco (photo)
Actor Idris Elba net worth in 2018
Source: Legit.ng