There are countless reasons why you should rock dirty blonde hair this year. Besides the fact that everyone seems to be doing it, it is a very versatile look that can be adjusted to suit the needs of different people. The dark hues are perfect for cold seasons while the warm shades such as caramel and cappuccino are perfect for the warm seasons. Find out the top ways to wear this look.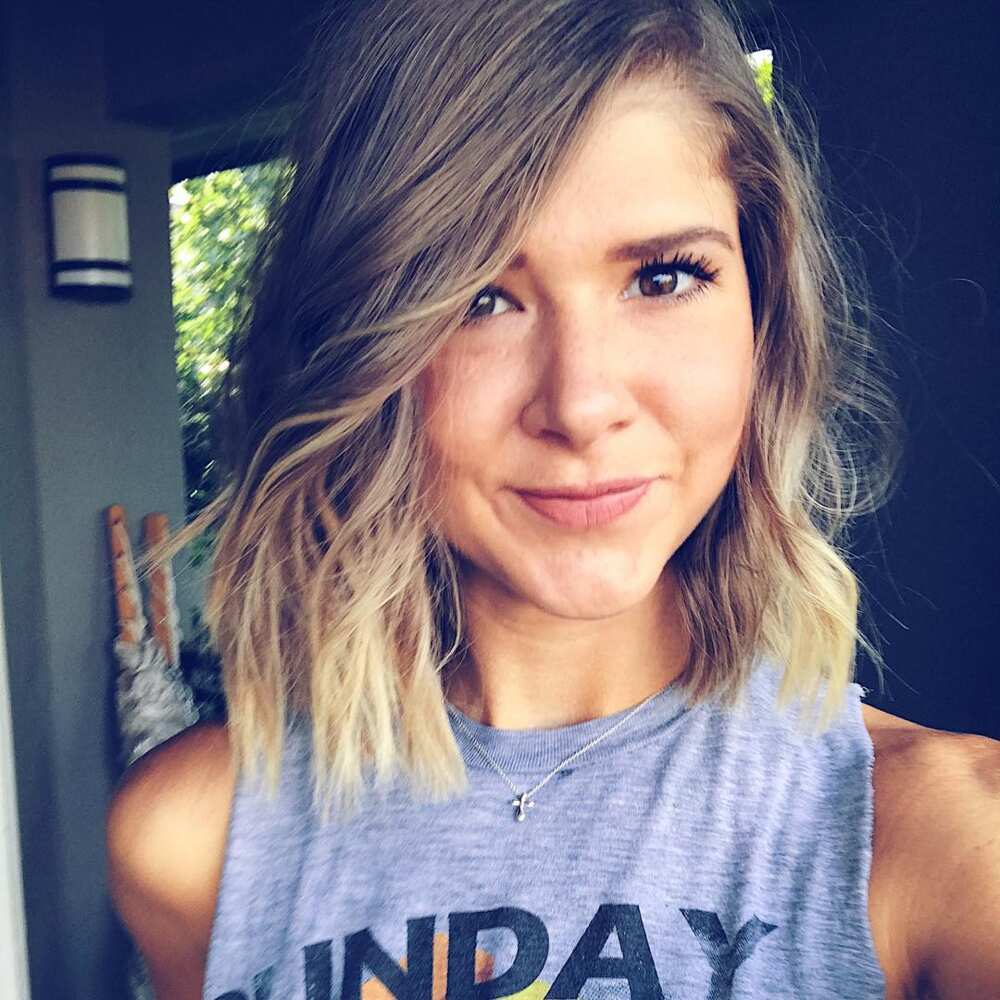 The dirty blonde hair look was among the most hated by many women the world over. The look is darker than natural blonde but lighter than brown . However, one can add other tones, dyes, blonde highlights and colours to match the style to their individual preferences. We explore the trendiest ways to rock this look and be part of its comeback.
The dirty blonde look can be worn by people of varying skin tones and still look perfect.
READ ALSO: 6 Nigerian celebrities who've rocked blonde hair
This light ash tone is among the most popular colours.
The top dirty blonde styles
This style can be worn in a variety of tones, length and texture. Here are the latest and trendiest styles.
This dark to pale gold colour is suitable for warm skin tones.
The ash tone is one of the more daring shades as compared to the likes of brown and gold.
Natural dirty blonde
This is probably the easiest way to wear this look since it does not require any additional effort besides the occasional maintenance. This hair type is the envy of many women out there.
Some women are lucky enough to have it all natural.
This natural look is the envy of many women.
Champagne blonde
This is a dirty shade of brown and gets its name from the highlights applied to help frame the wearer's face. The tone is perfect for warm skin tones, and the highlights help bring out the colour of the eyes.
You cannot go wrong with this tone.
The addition of waves and curls to this look makes it more interesting.
Sandy blonde
This is one of the versatile varieties of blonde. It is achieved using an ash-coloured dye and is suitable for both warm and cool skin tones.
This tone is probably among the best looking out there.
This particular colour scheme has a fierce touch about it.
Golden blonde
This is a unique blends of pale gold colour with a darker shade. It is perfect for any skin tone and has a relaxed feel to it.
This is suitable for warm skin tones and uses lighteners to remove most of the natural colour.
The close-to-neutral shade makes it suitable for a variety of warm skin tones.
READ ALSO: 50 ideas for brown hair with blonde highlights to try in 2019
Cappuccino blonde
It is one of the best-looking dark varieties of blonde hair. It closely resembles the tone of coffee and can be attributed to Taylor Swift. It is more natural to wear for many people as compared to bolder light shades.
Starts like an espresso, ends like a cappuccino. You cannot beat this style.
This shade is not quite popular but looks great all the same.
Short bronde
The name is derived from the combination of blonde and brown. This style gives an edge to your overall look, and the compact size is perfect for hair rejuvenation after years of treatment, colouring and fraying.
The blend of different colours works perfectly for those willing to cut their hair a bit short.
The short length helps restore damaged and frayed hair endings.
The gorgeous fall
This works perfectly for long blonde hair and makes use of ash and silver colours with additional highlights and lowlights. It is one of the lightest shades of dirty blonde hair color and requires sufficient skill to pull off the perfect balance.
This style requires some intensive treatment and may not be suitable for everyone.
The highlights help bring out the dimensions in this styling.
Dark into light
As the name suggests, this style involves colouring the hair starting with dark shades at the top and gradually blending into lighter shades towards the endings. This style adds some depth and dimension to hair and makes it look thicker than it is.
The look is achieved by using black and blonde hair shades with the darker tones near the roots and lighter shades near the endings.
The different hair color levels help bring out a fuller look.
Light ash blonde
This style has hints of grey and ash and is among the more tranquil shades of blonde to wear. However, this is a rather cool shade and may not suitable for all skin types.
This shade works best for cool skin tones.
The light shade helps bring out the colour of the eyes.
Natural to silver beautiful blondes
This is a dramatic ombre style where hair blends from natural shades at the top to light silver at the bottom. The addition of curls to this style helps make it more lively.
This is among the lesser-used shades but a great one still.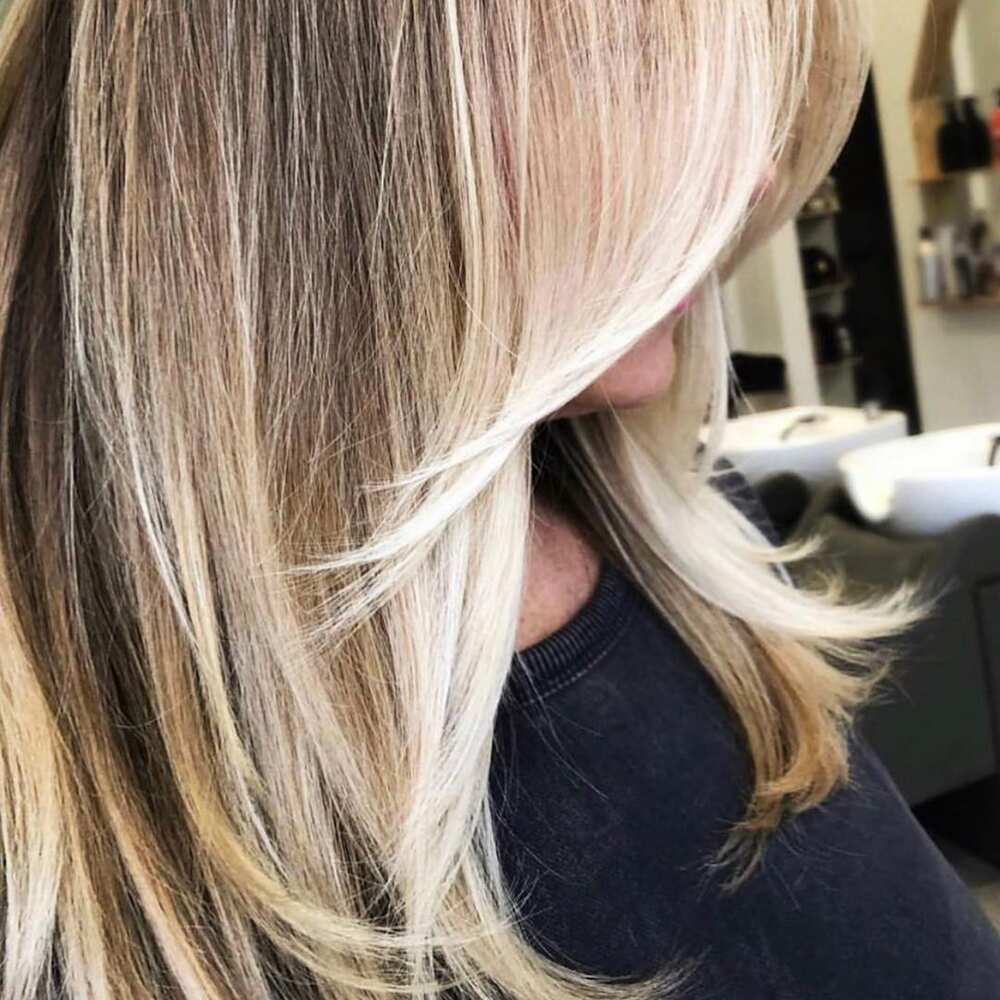 It is evident that there is a dirty blonde hair look suitable for each person. There are looks to suit those who want a laid-back look and those for the ones that want to be out there. What shade of this comeback style did you find most fascinating?
READ ALSO: Be Hot In Natural Hair