35 cute nail designs to try in 2019
Do you want to know what the most fashionable manicure trends in 2019 are? A lady's nails say a lot about her personality and general nature, and that is why nail designs keep getting better and better everyday.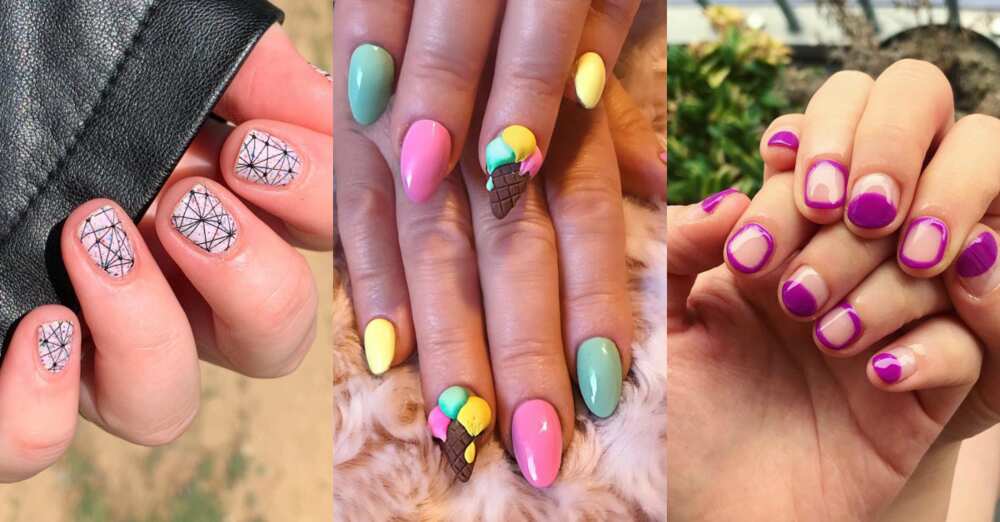 A small review and photo selection of fresh ideas will help you to choose the most beautiful and fashionable manicure in 2019 based on your own preferences.
Best nail designs in 2019
Most women cannot imagine their lives without a trendy manicure. Although stylish nail designs, like all other elements of feminine style, are constantly changing, there are top designs that you need to know when choosing your manicure.
1. French
Even a beginner can make the French manicure, and a more saturated, contrasting scale easily replaces natural beige-white tones.
2. Ruffian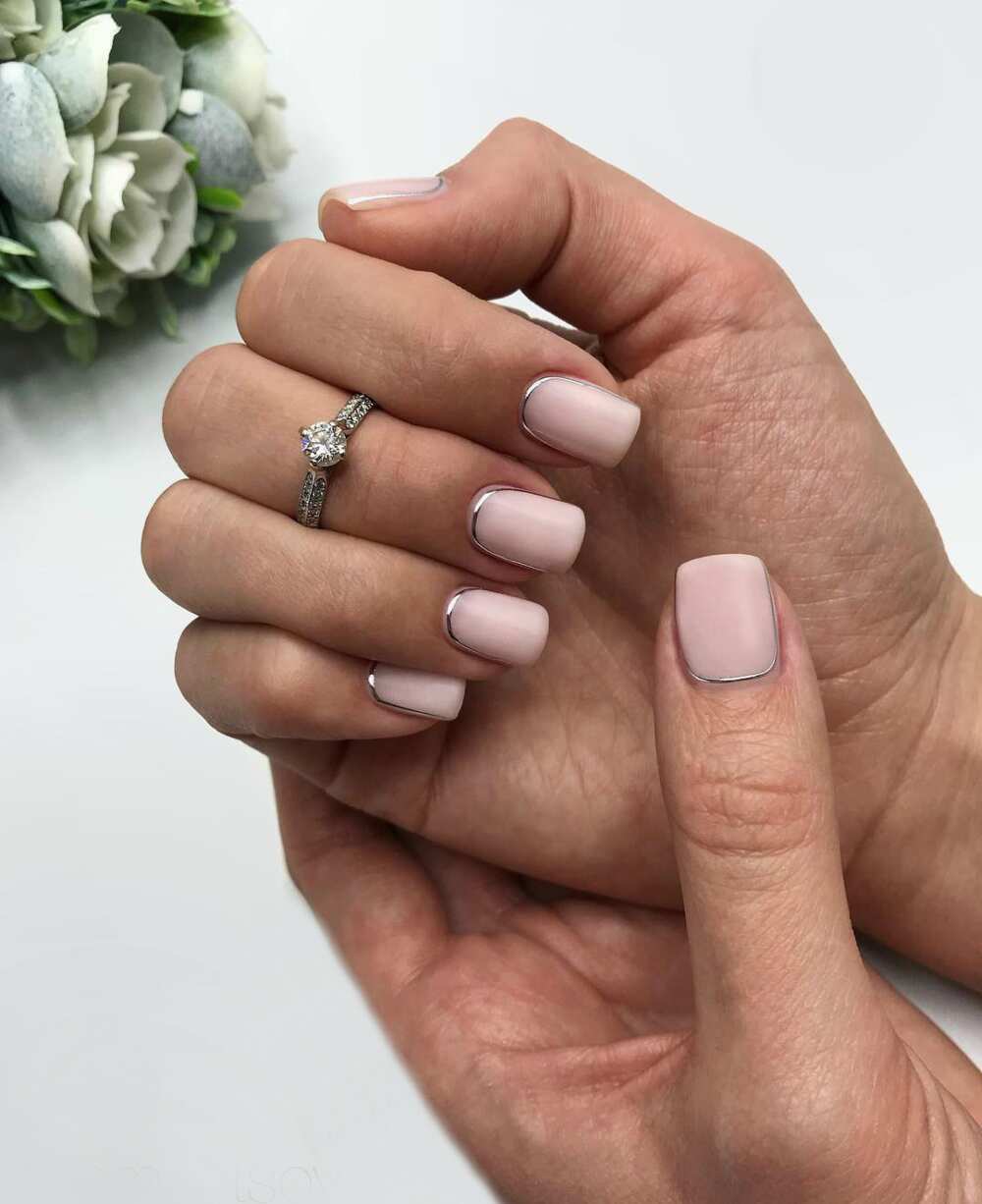 The undeniable advantage of this design is its combinatorial character with different outfits, non-triviality and practicality (even after a long time, the manicure still looks neat).
3. Ombre
You can choose calm, natural colours to match the natural tone, or you can experiment and play on the contrast, combining fiery red and black, green and yellow.
4. Glossy and matte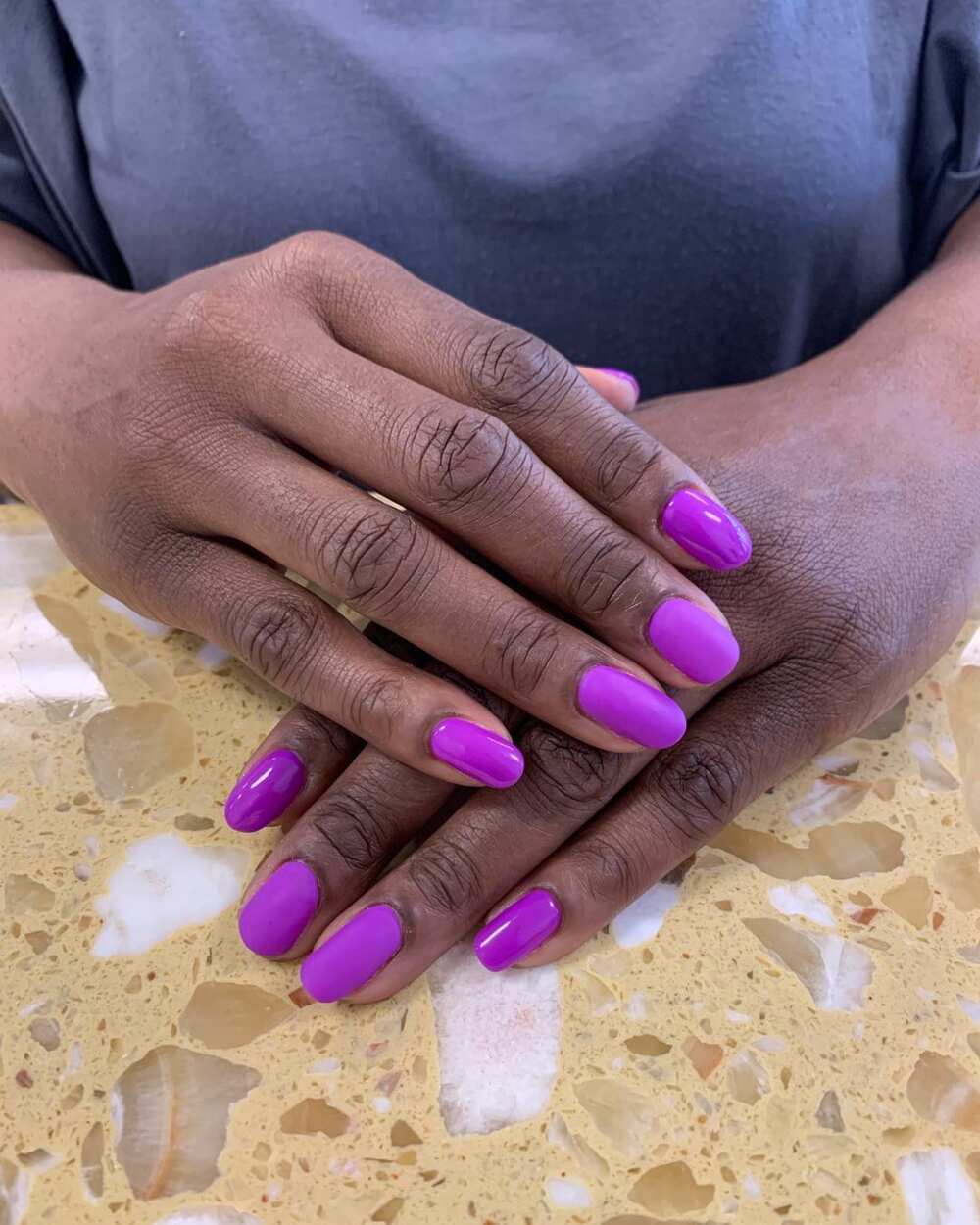 Glossy tops give a mirror shine, and matte ones enhance the depth of any shade and reveal its versatility.
5. Crackle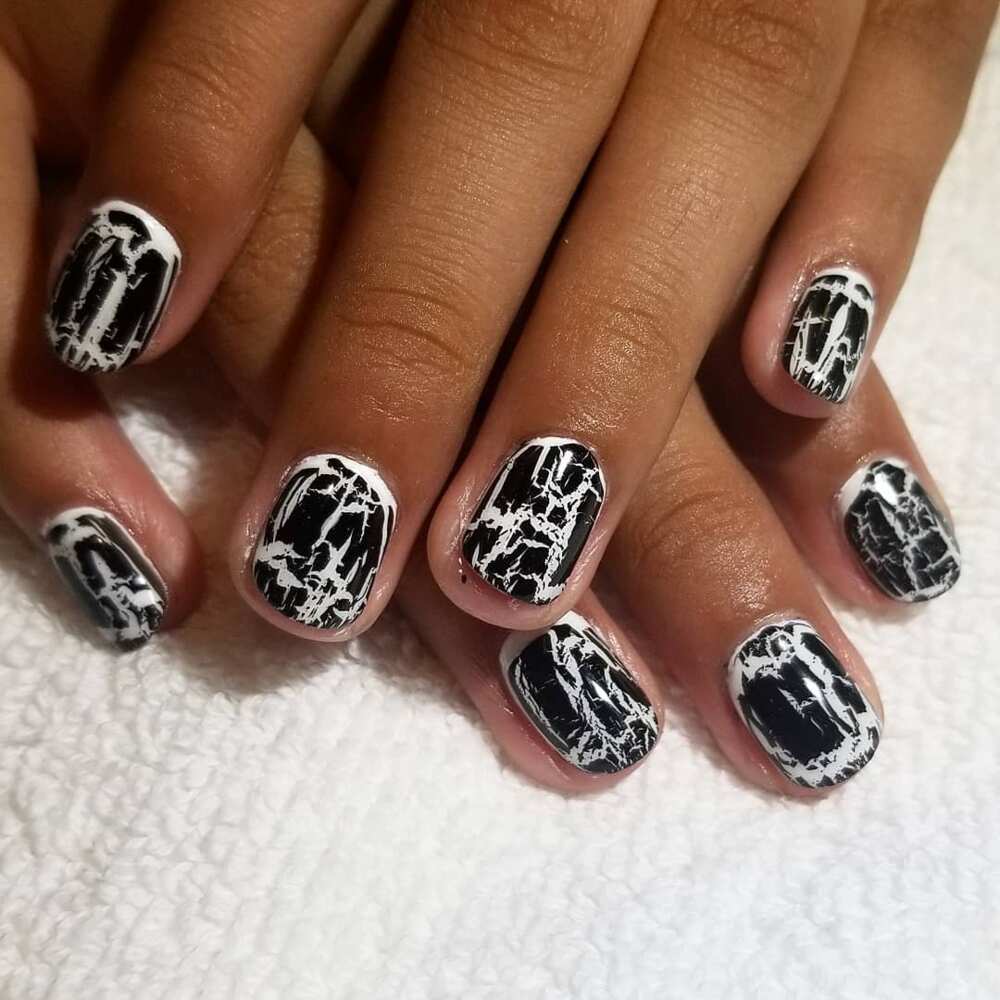 The crackle manicure is a certain kind of covering which, when it hardens, forms artistic cracks located in a chaotic order.
6. Cat eye
It will not be difficult to make this design even for a beginner. All you need is to have a special varnish and magnetics.
READ ALSO: Essential oils for skin lightening
7. Black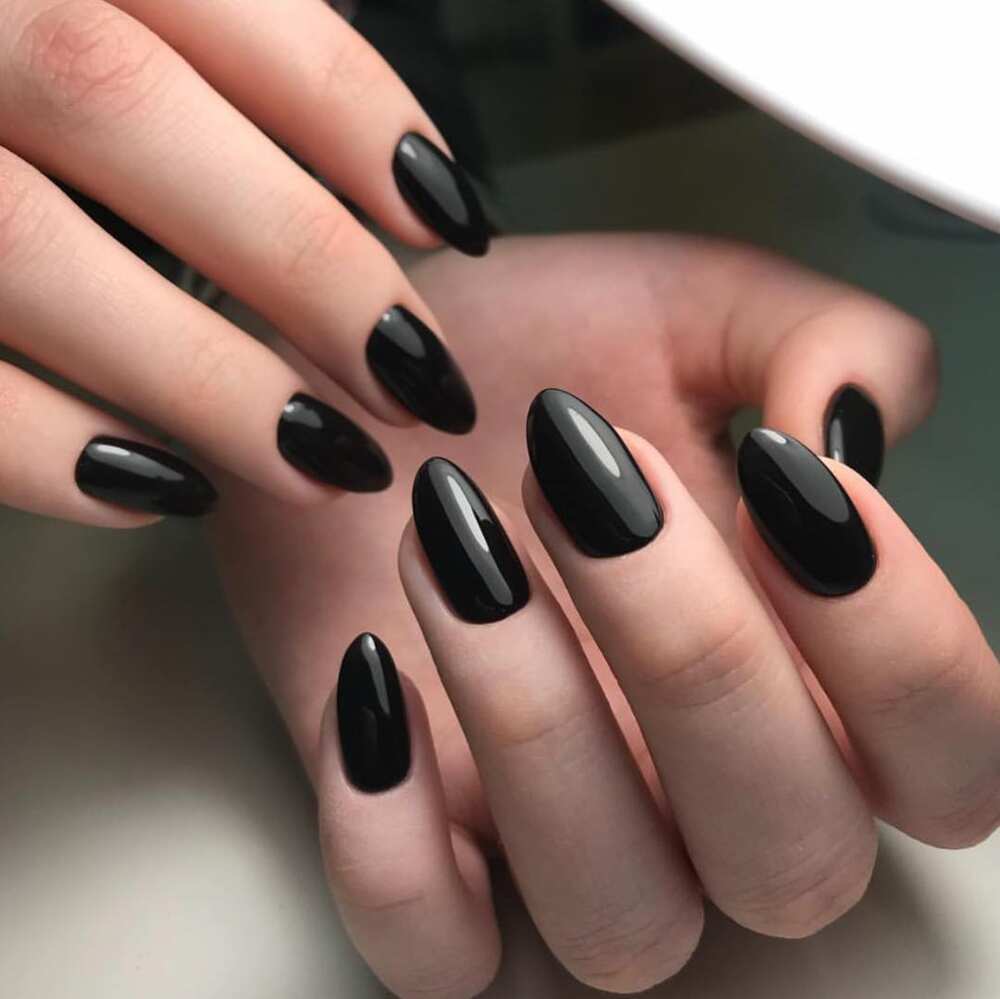 This design will definitely appeal to adherents of elegant restraint with a flair style.
8. Black and gold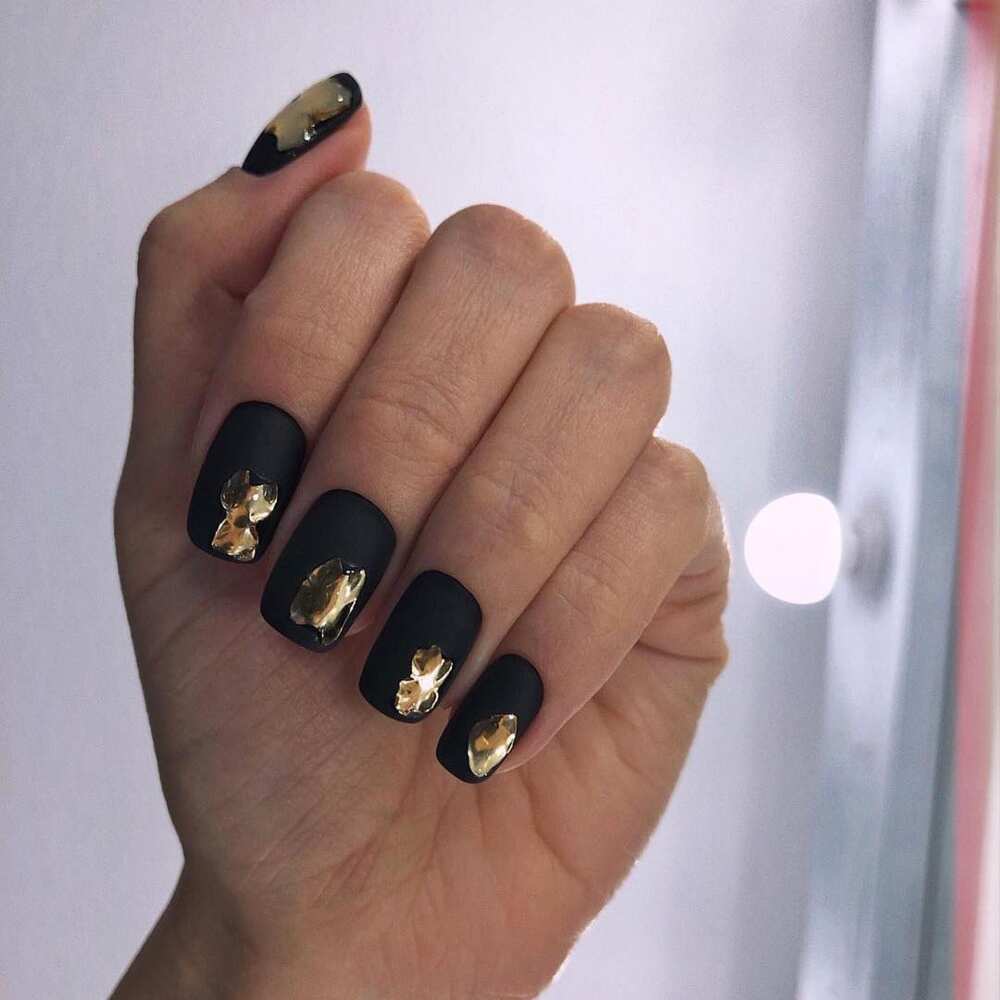 Black and gold design is a continuation of the previous version: a clear, but unusual and eye-catching design.
9. Marble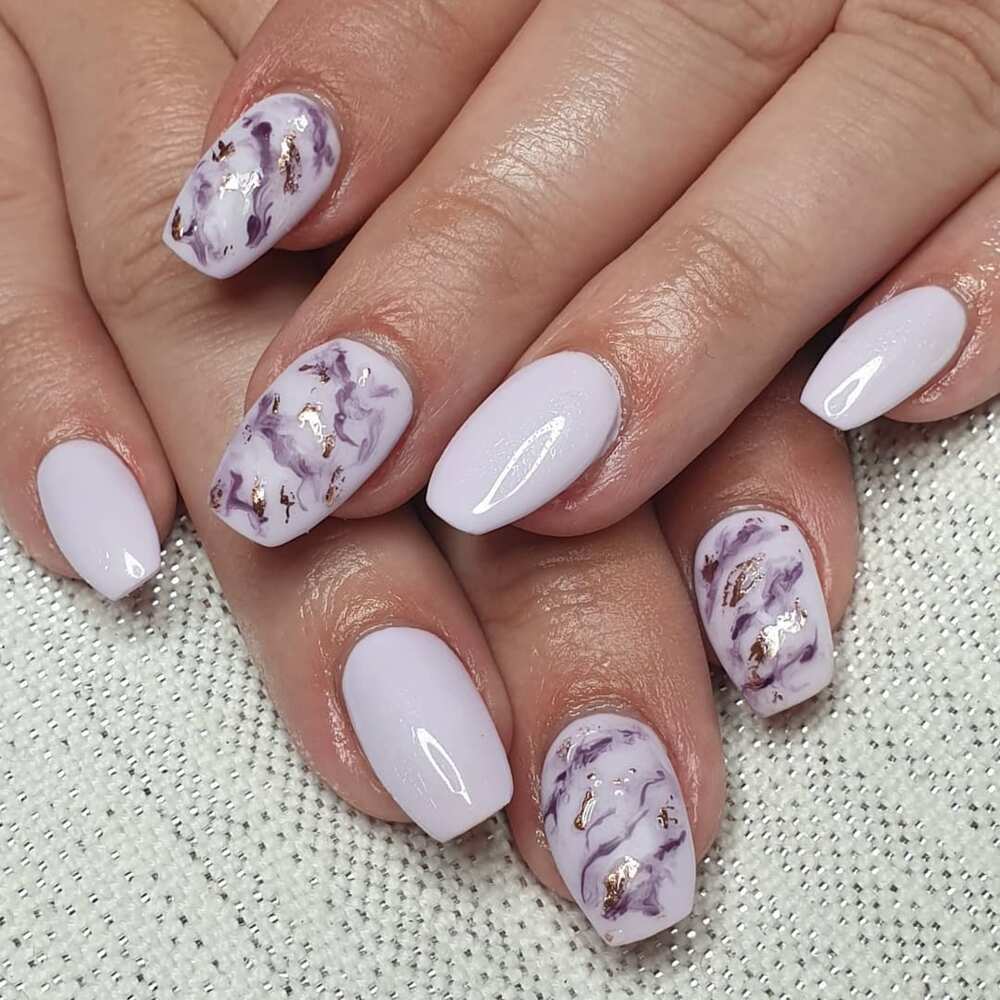 It is a stylish, concise and practical option created for those women who appreciate interesting and trendy designs.
10. Negative space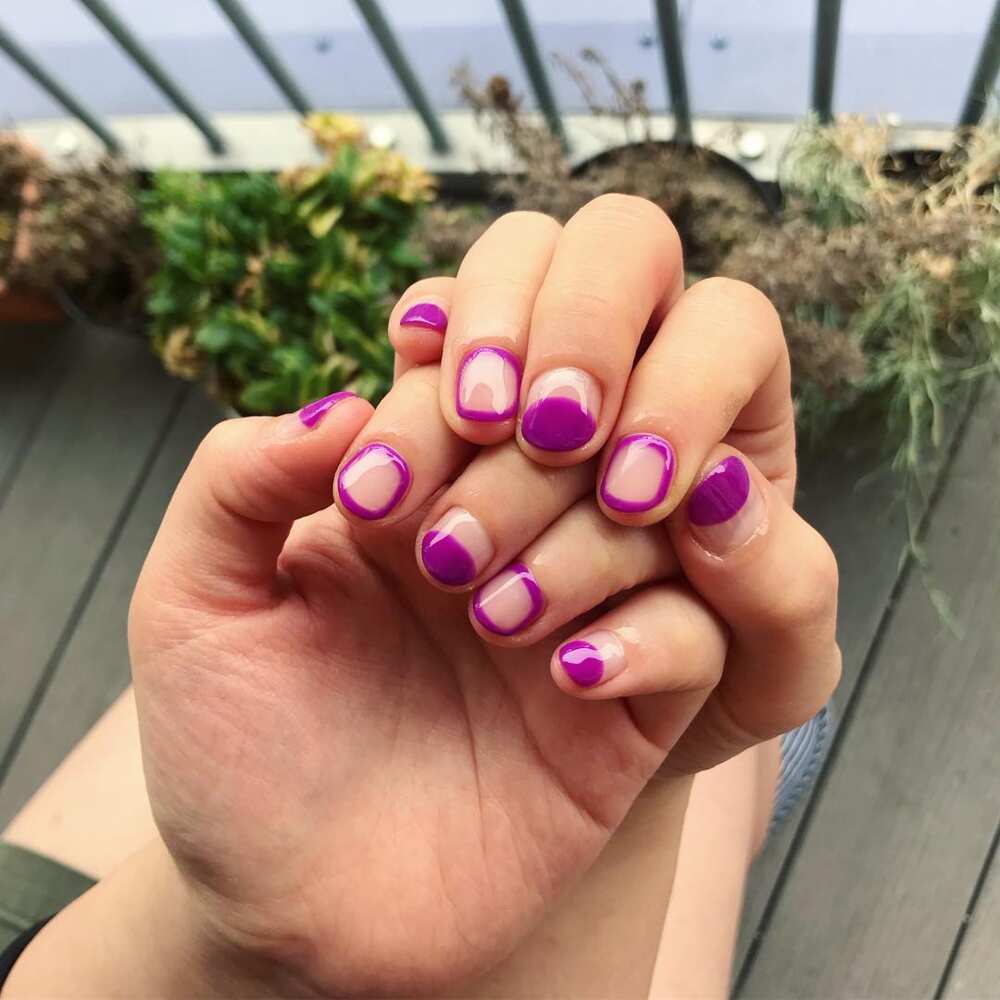 It can be a moon or a smile line, a certain specified shape or chaotic strokes underlined by colour.
11. With rhinestones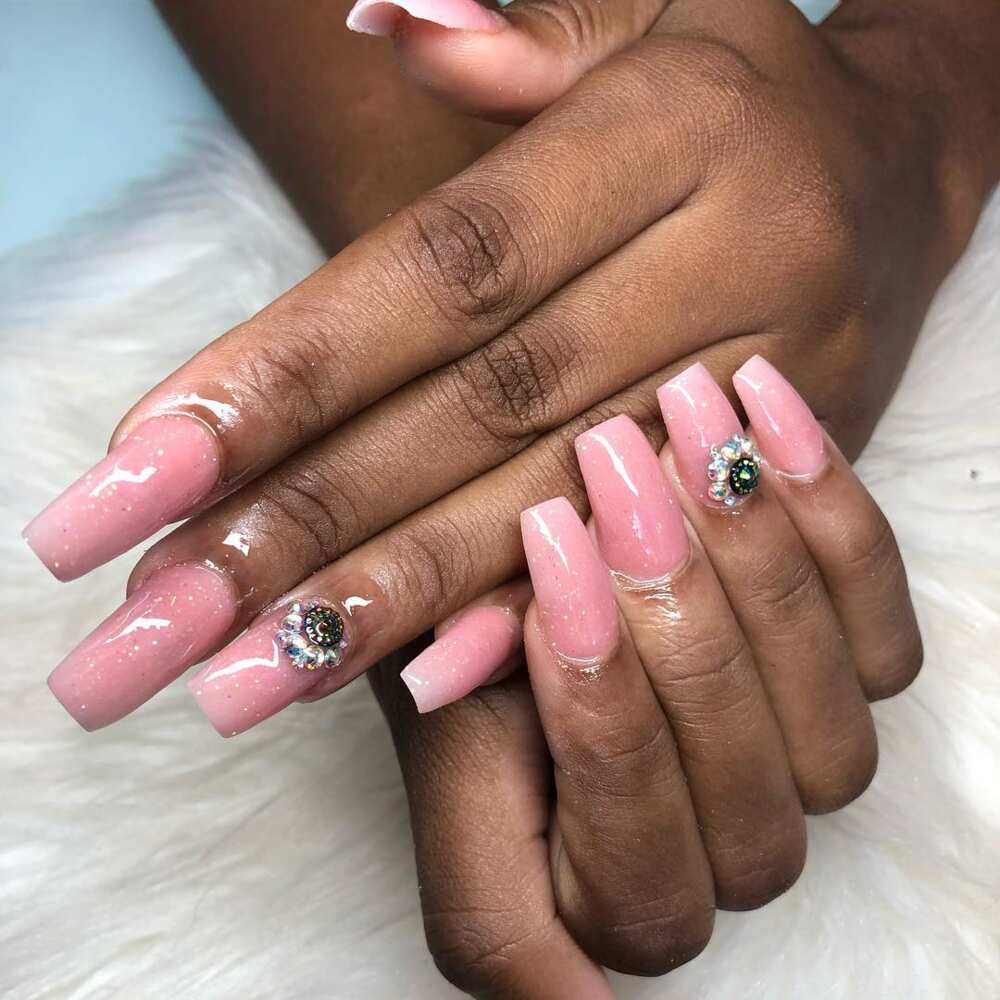 Shiny, shimmering rhinestones can be of different shapes and sizes, transparent and opaque, coloured and monochromatic, but remember about the basic rules of proportion.
12. Broken glass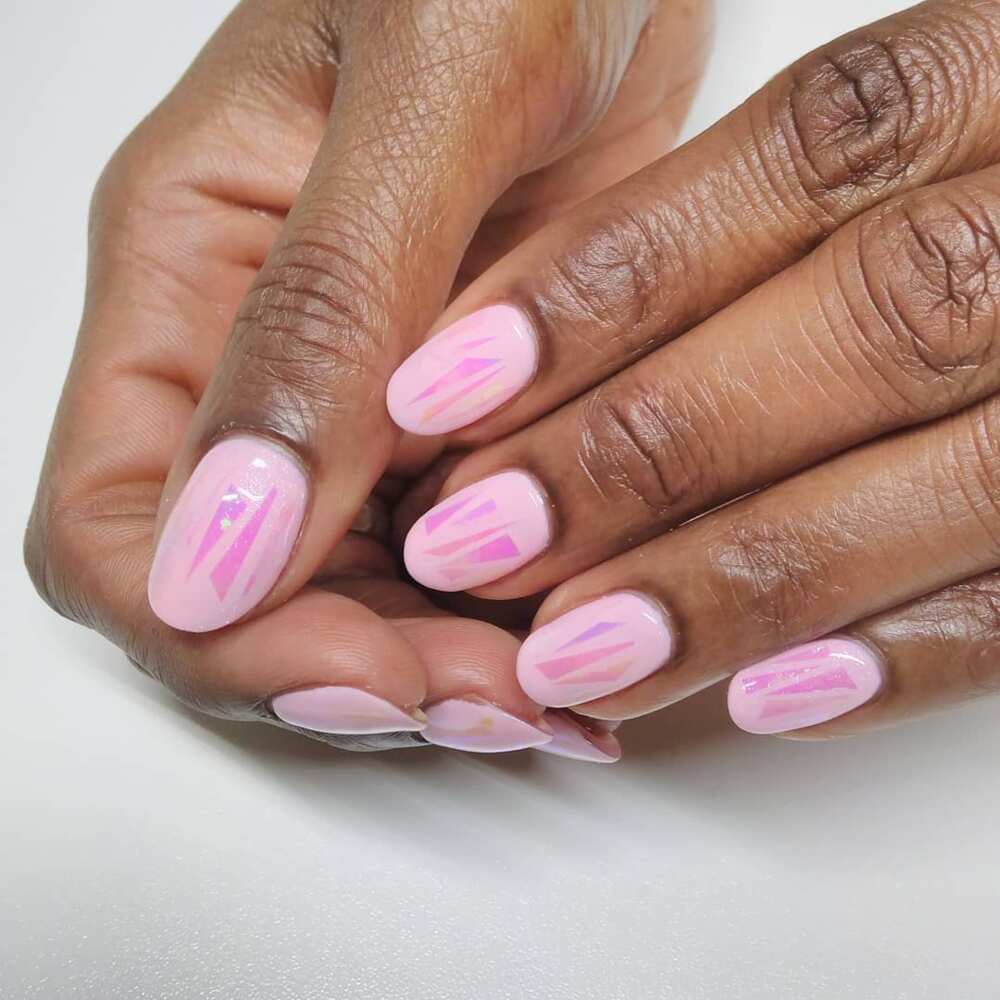 This manicure will look incredibly beautiful and unusual.
13. Mirror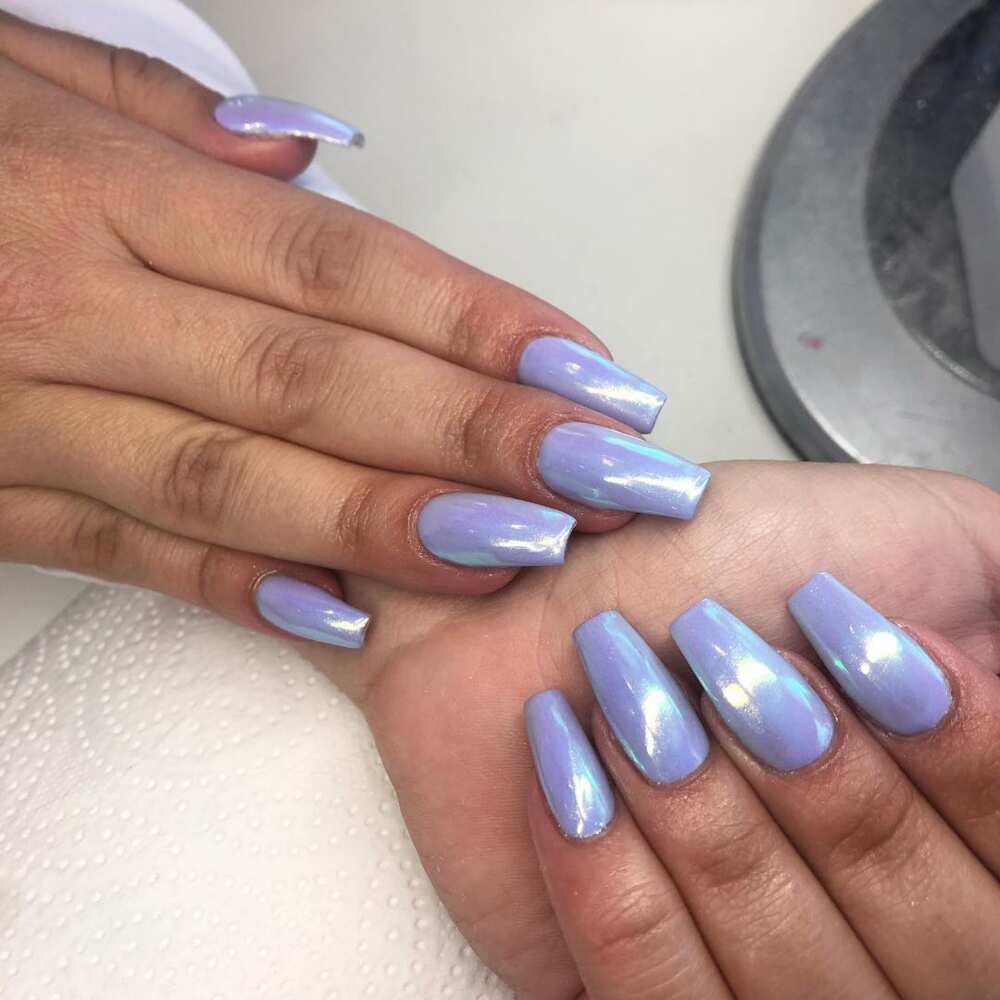 A mirror manicure is another brilliant idea for bright beauties. You can buy a mirror or pearl pigment, as well as colour or holographic one.
14. Confetti
Funny, variegated confetti catches the eye and can make you smile on the most cloudy day. These spring nail designs will suit every girl or woman.
15. Glitter
Sparkling things can be placed on some places of the nails, as well as cover them completely.
16. Stripes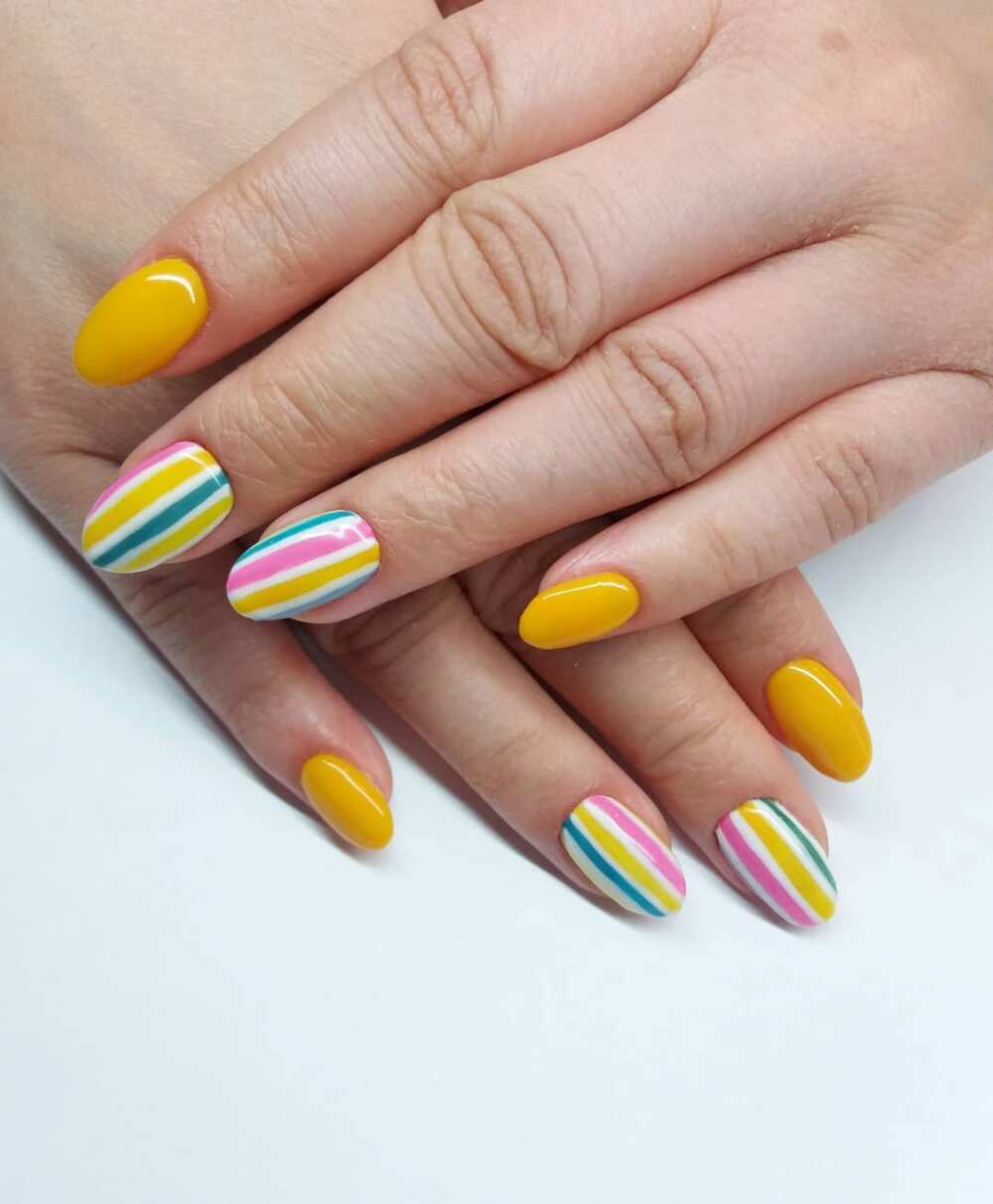 These summer nail designs are a common option for implementation of concise, geometric motifs.
17. With wire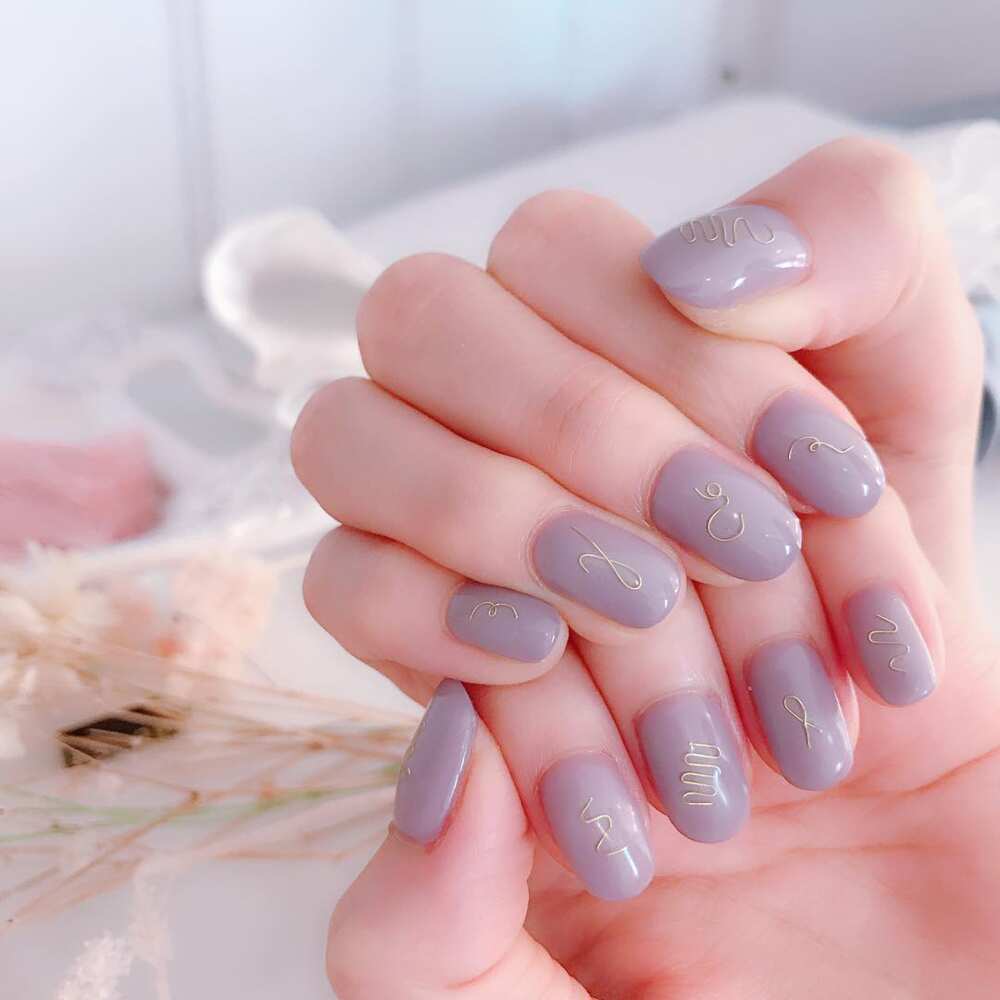 Now designers have suggested decorating fragile female nails not with rhinestones, but with miniature wire wrapped in a fancy pattern.
18. Lace
Gentle and graceful lace, like a translucent bride's veil, will help to hide small errors in the relief of the nail plate and complement the nudе covering.
19. Ethnic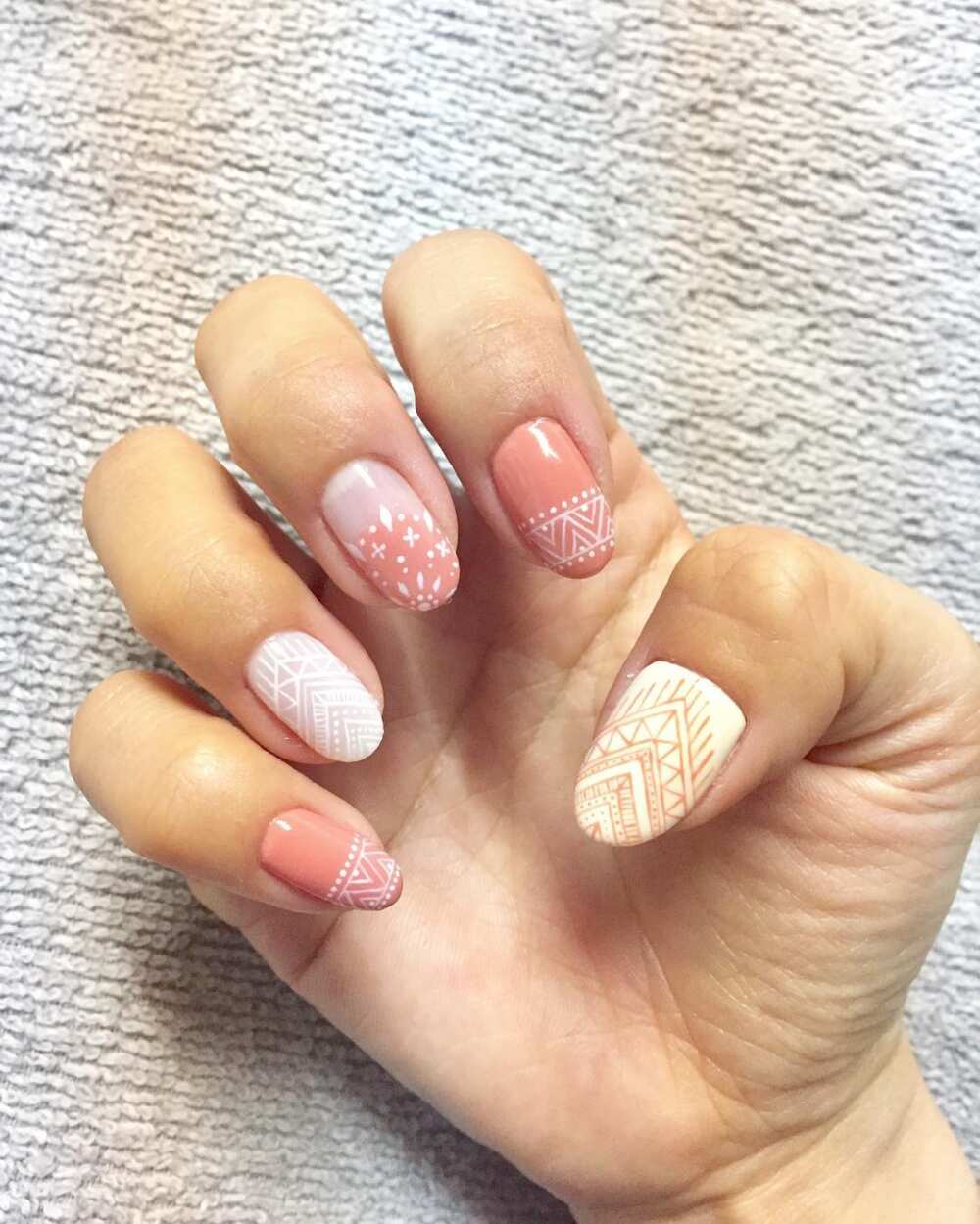 Bright, fresh, catchy and unusual — this is how any ethnic pattern can be described.
20. Knitted
This version can be associated with a volumetric or sculptural design, but take into account the fact that such a masterpiece will quickly get dirty.
21. Graphic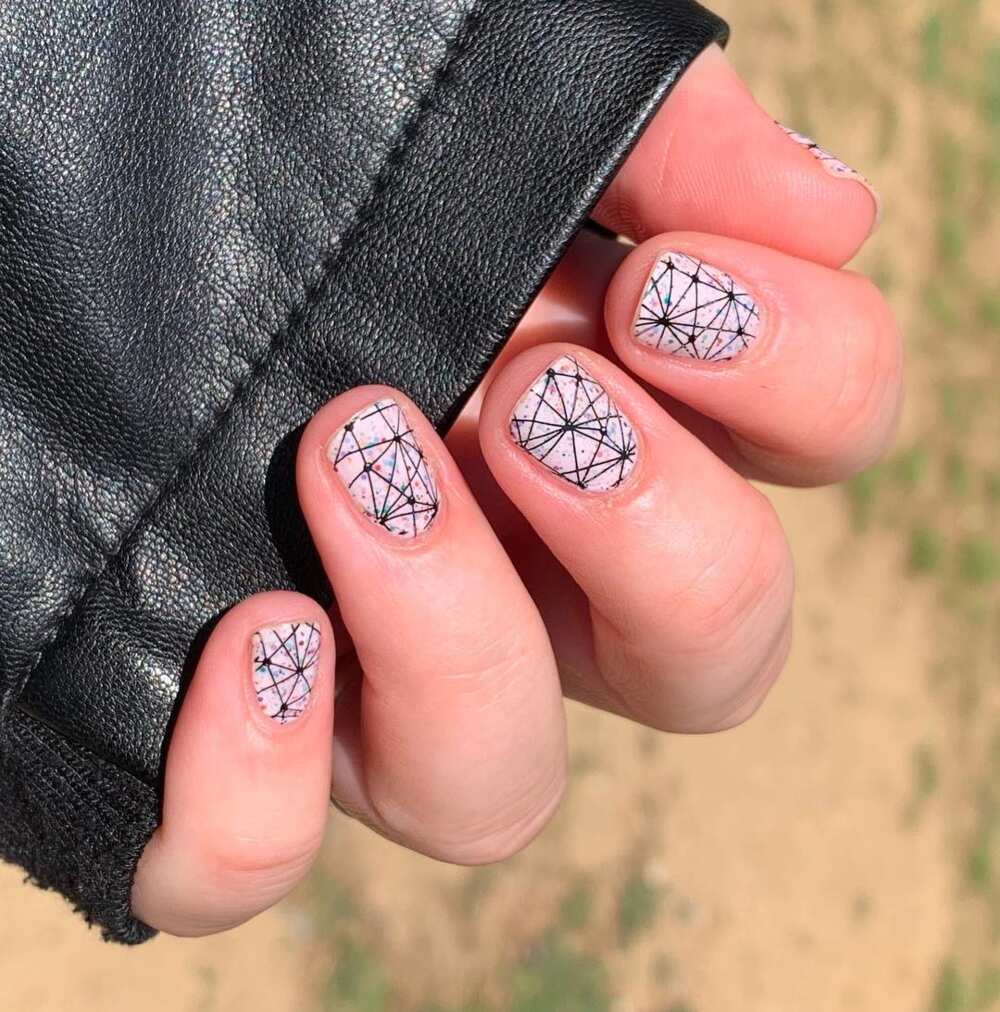 Conciseness and simplicity, clarity of lines and minimalism of each bend create a stylish picture that brings together the whole design.
22. Volumetric
It can be a sweet ice cream cone, a butterfly ready to whip away or a flower, which is captivating with the tenderness of the petals. All you need is some acrylic powder and fantasy.
23. Botanical
Flowers are probably the most common and everlasting pattern. Plants and leaves, flowers and blades of grass, trees and herbs, on a contrasting light background look charming.
24. Animal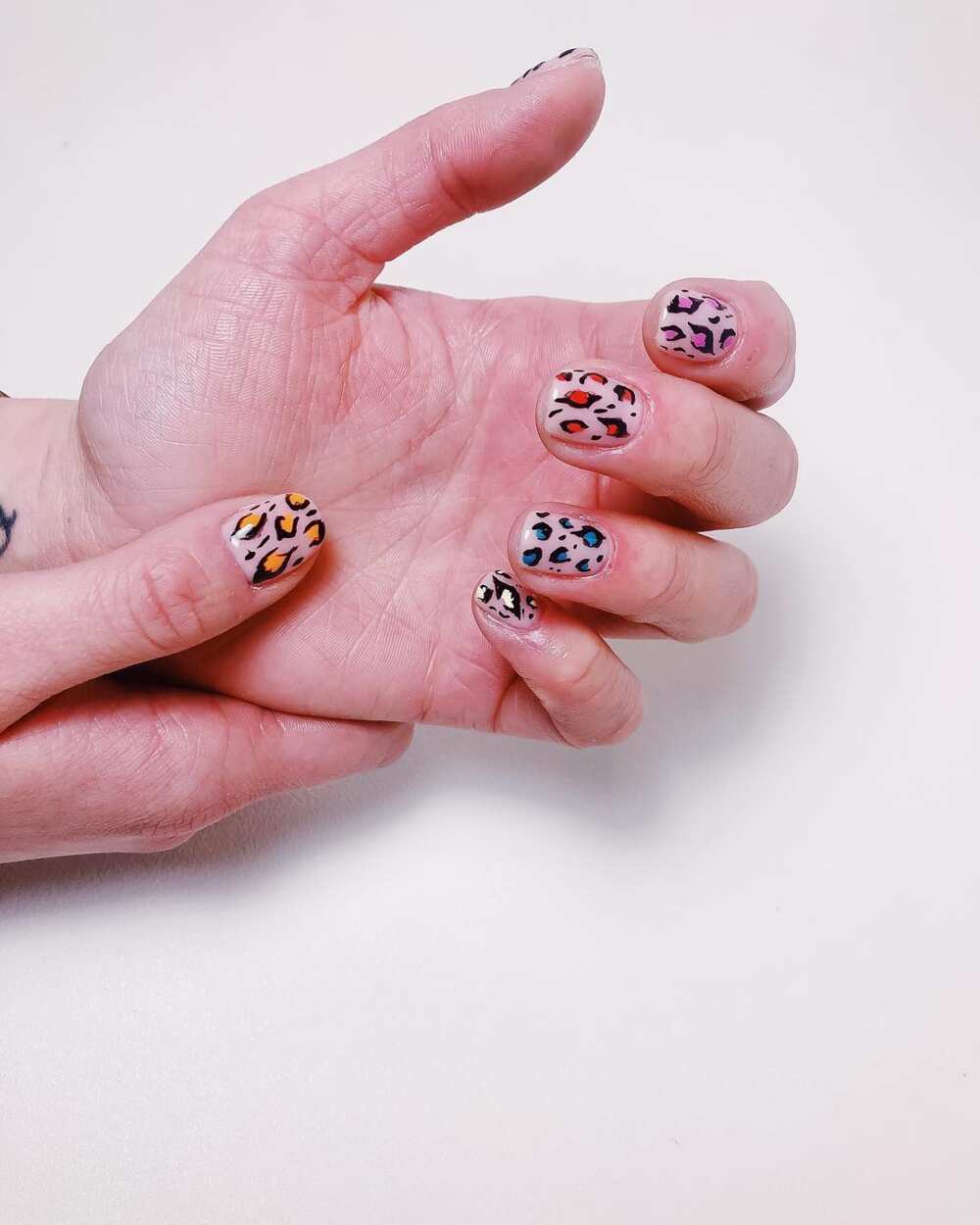 Any animal print is an ideal option for a bold and daring queen of the urban jungle.
25. Dots
This option will especially appeal to beginners. With the help of a special wand, you can put dots, creating a real masterpiece worthy of a million likes and comments in social networks.
26. Aquarium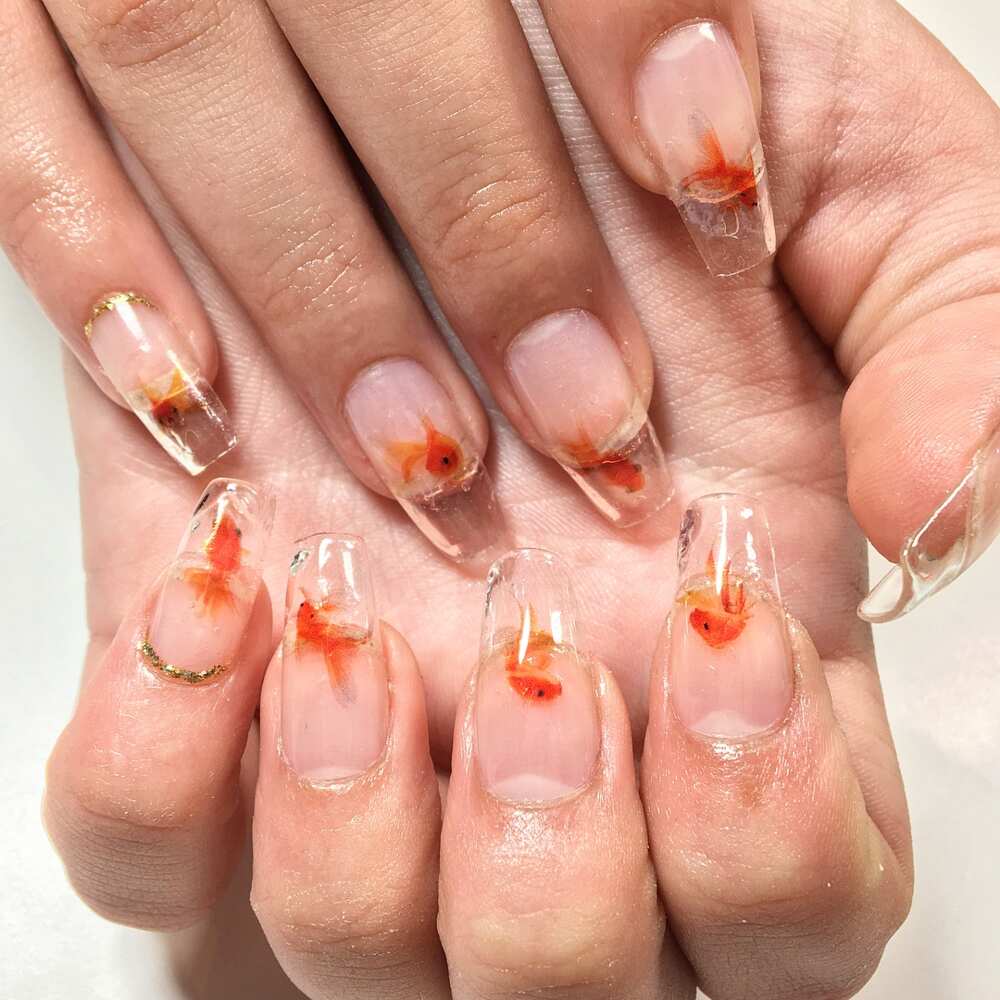 Aquarium design was popular a decade ago, and still, some ladies prefer such variant as one of the cutest. Do you like fish and transparent nails? Try this design.
27. Fluffy
This manicure is really fluffy. You should use a special means "with fluffy" particles, which, when dried, turn into such a masterpiece.
28. With pearls
If you are not afraid of such massive decoration on your nails, you will catch all eyes on your hands. However, be careful when performing your household tasks, wear rubber gloves, not to spoil the masterpiece.
29. Unicorn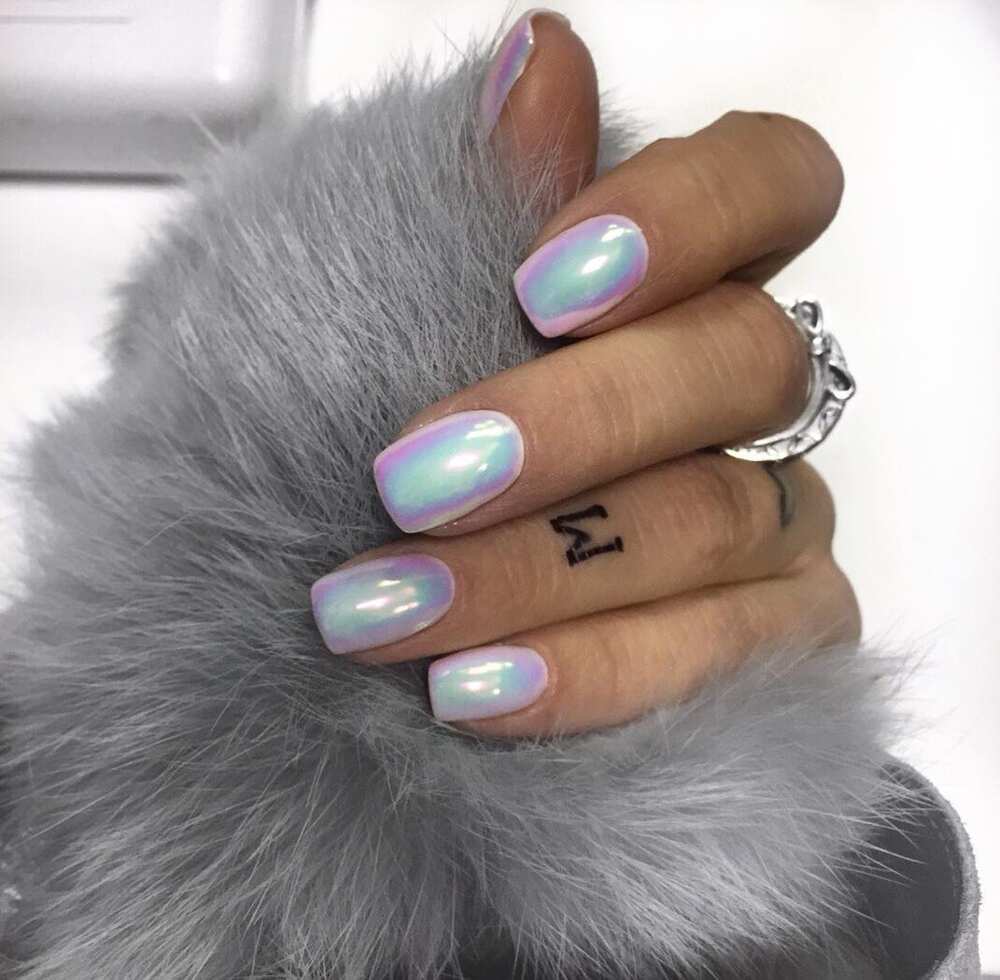 This option is probably the dream of every girl. This design will emphasise your gentle nature.
30. Thread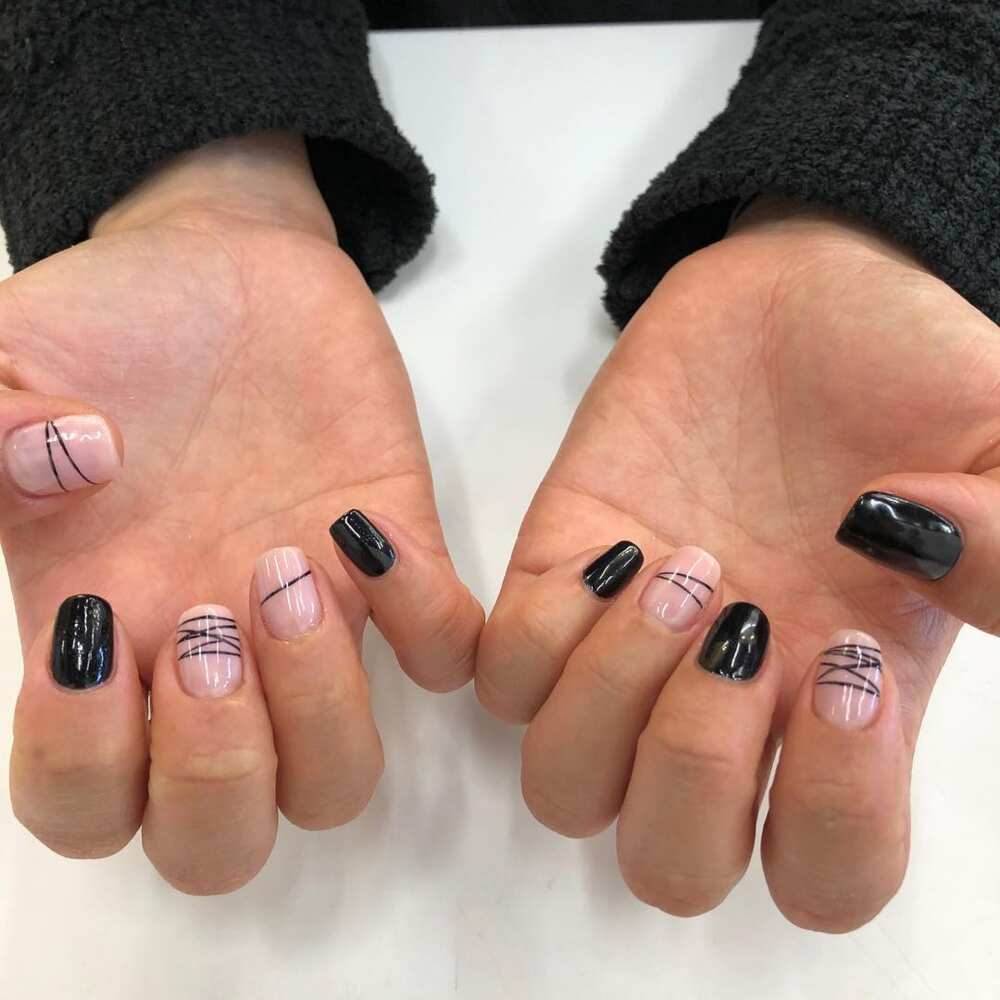 Using the technique of a thread, you will create excellent and skilful work. Nails with this pattern will look very elegant.
31. Space
Glitter with a blue and purple background will create the galaxy on your nails.
32. Food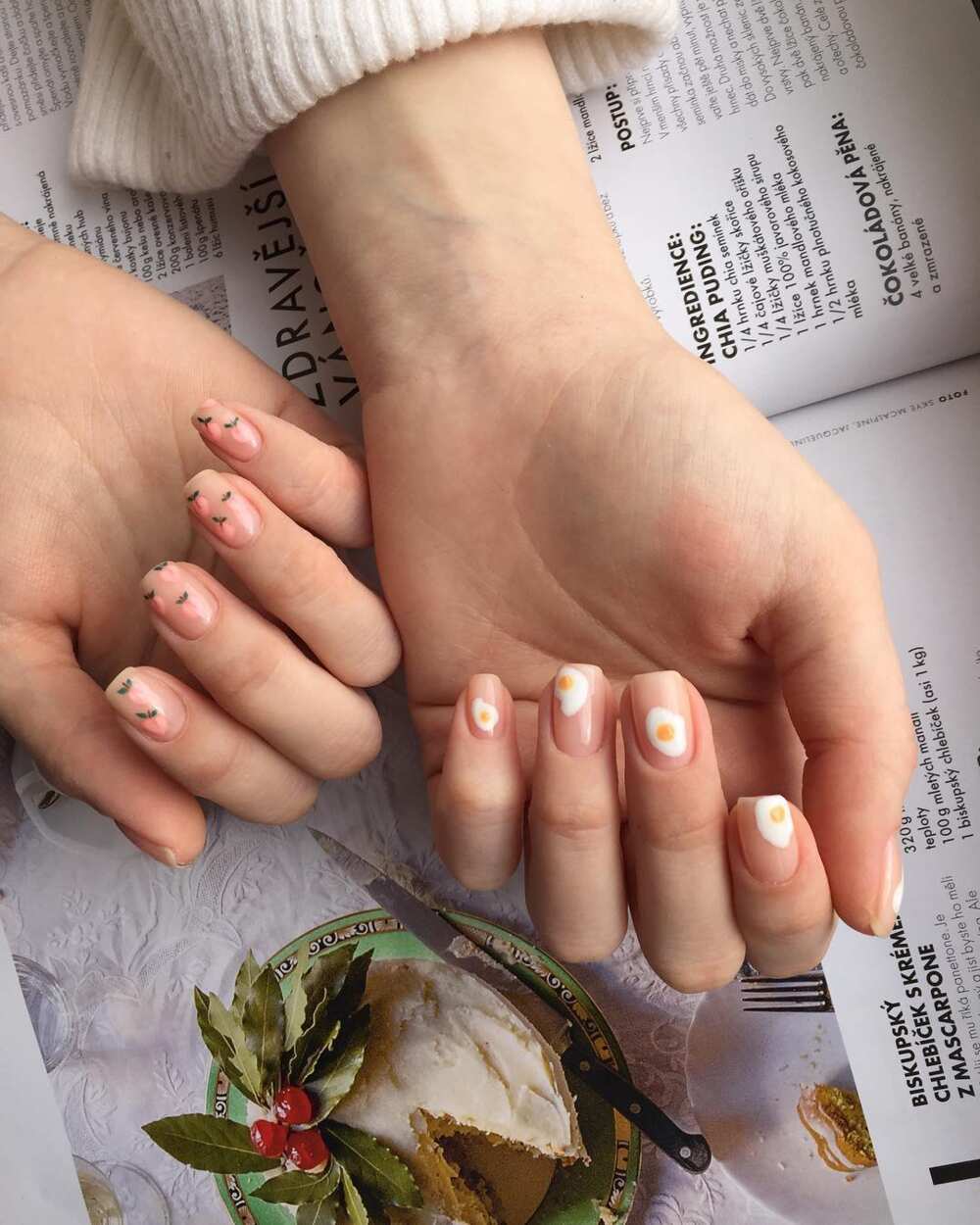 This manicure is dedicated to all who love food in all its embodiments. This is, of course, a joke, but this design will look really cute.
33. Nudе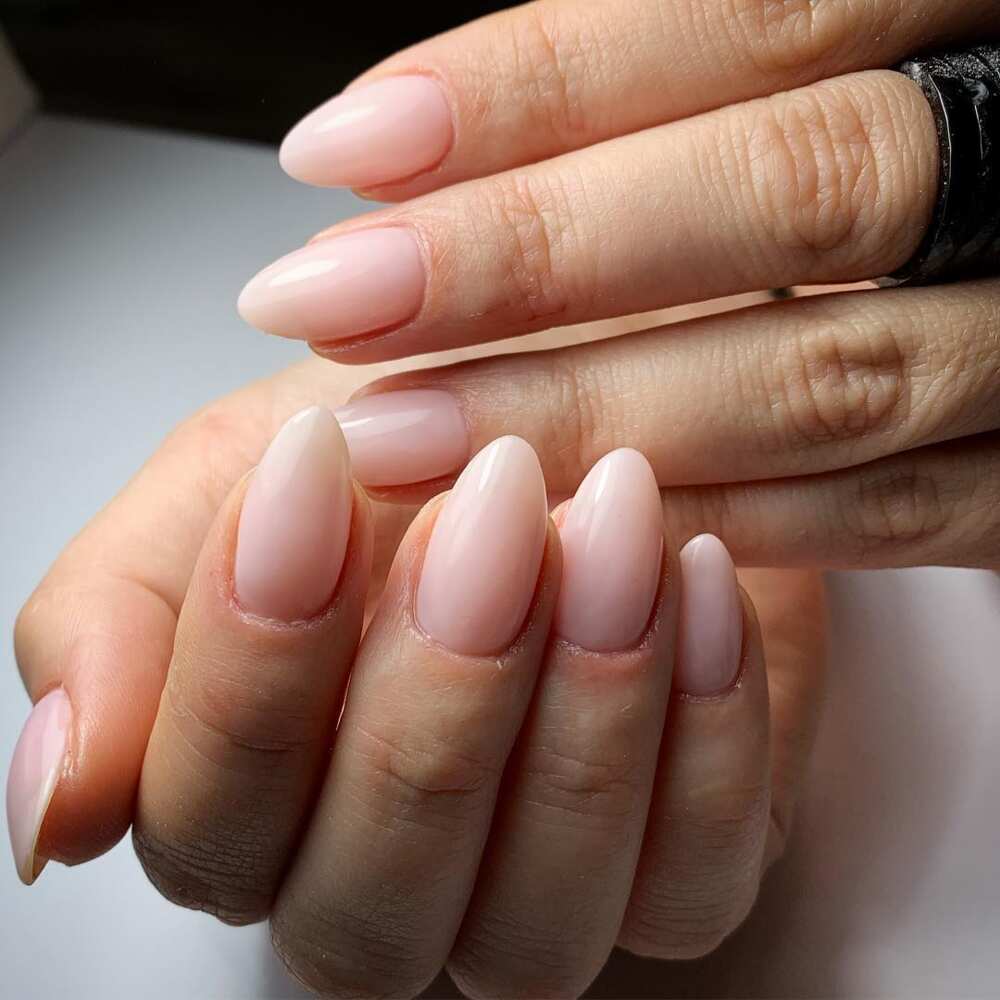 This is probably a classic option. Nudе colours will always look appropriate and concise.
34. Candy
It is important to use different colours. This manicure will definitely give a smile every time you look at it.
35. Geometric
Geometric patterns will attract attention for sure, but the process of the creation can be quite difficult because one wrong move can spoil everything.
Be inspired by these nail designs, invent your own ways of decorating and combine stylish elements, creating truly stunning patterns that turn an ordinary manicure into an art object.
READ ALSO: Eyebrow shapes for different face types
Source: Legit.ng