35 inverted bob hairstyles to rock in 2019
Probably every girl has experimented with such a haircut as an inverted bob at least once in her life. For many years in a row, it has been leading in the ratings of the popularity of women's hairstyles, so it always looks stylish and relevant. Initially, such haircuts were designed exclusively for short hair, but over time, many different variations appeared, so today people with medium-length hair can also wear this hairstyle.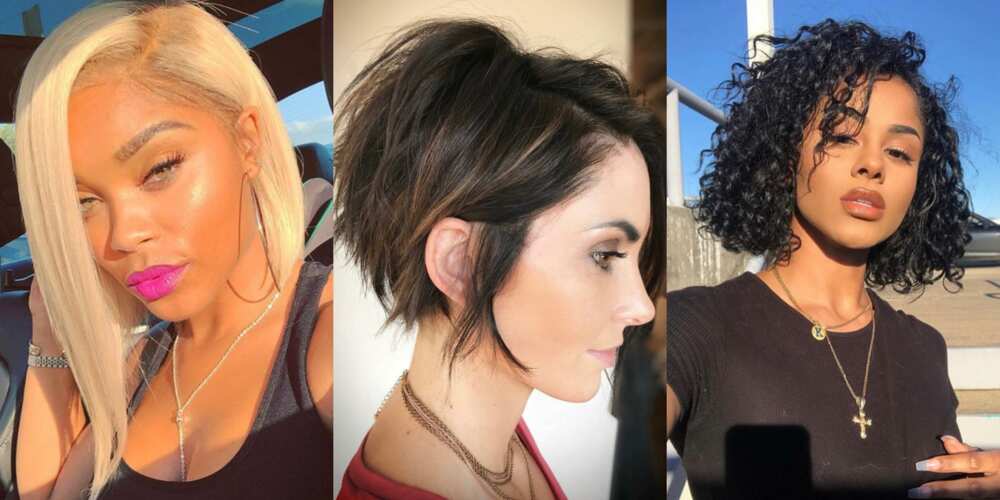 An nverted bob haircut is quite recognizable due to its special silhouette. We are talking about elongated strands near the face and shorter hair at the back of the head. Thanks to this combination, the hairstyle looks very fresh and gives its owner a special charm.
Best ideas for an inverted bob haircut
Stylists argue that there is no such person for whom inverted bob hairstyle would not be suitable. However, it is extremely important to choose the right option. As practice shows, the right chosen haircut is able to decorate a woman and adjust the existing nuances of her appearance.
1. Short curly bob with bangs
Naturalness is an undated trend. This cute haircut with bangs and natural curls will look adorable and fashionable. You can be in trend just being you if you have such a hair type.
2. Pink inverted bob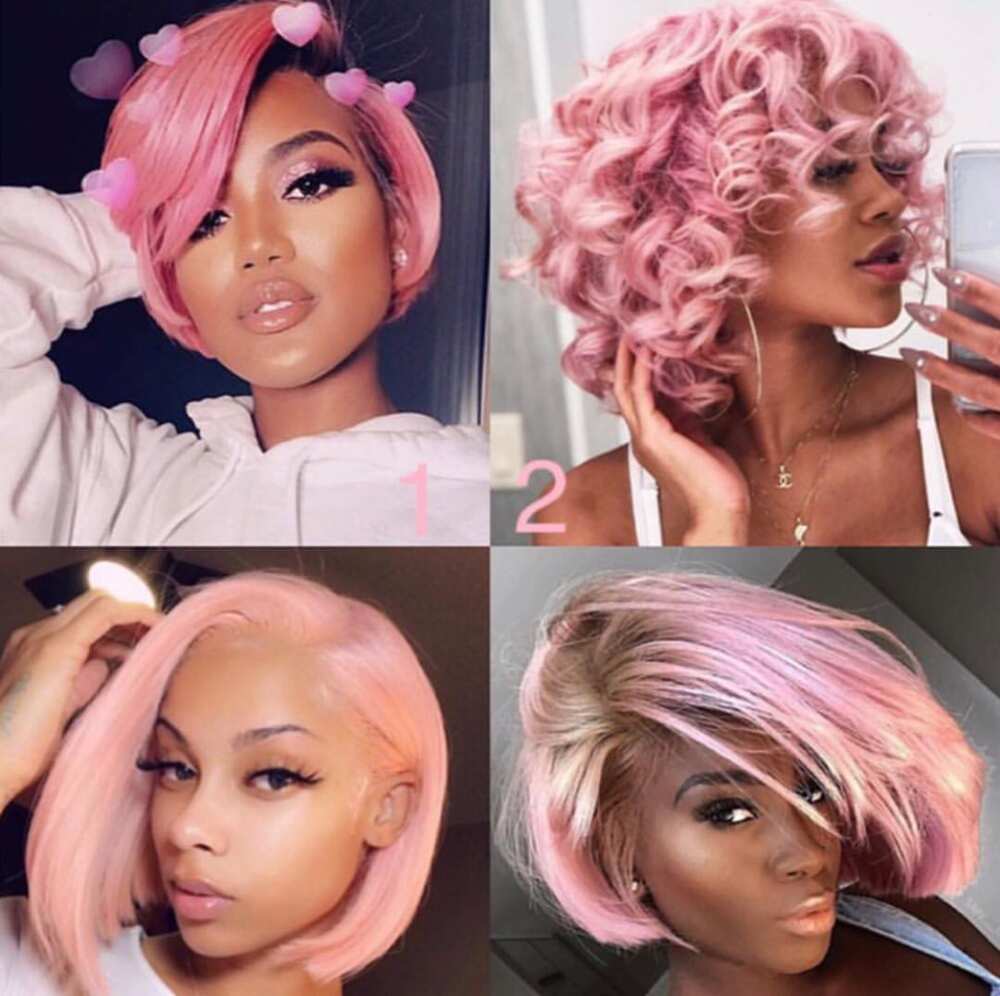 If you are in an extremely feminine and chick mood, then you should try this beautiful strawberry pink haircut. This colour will highlight your skin and make its features more vivid.
3. Asymmetrical haircut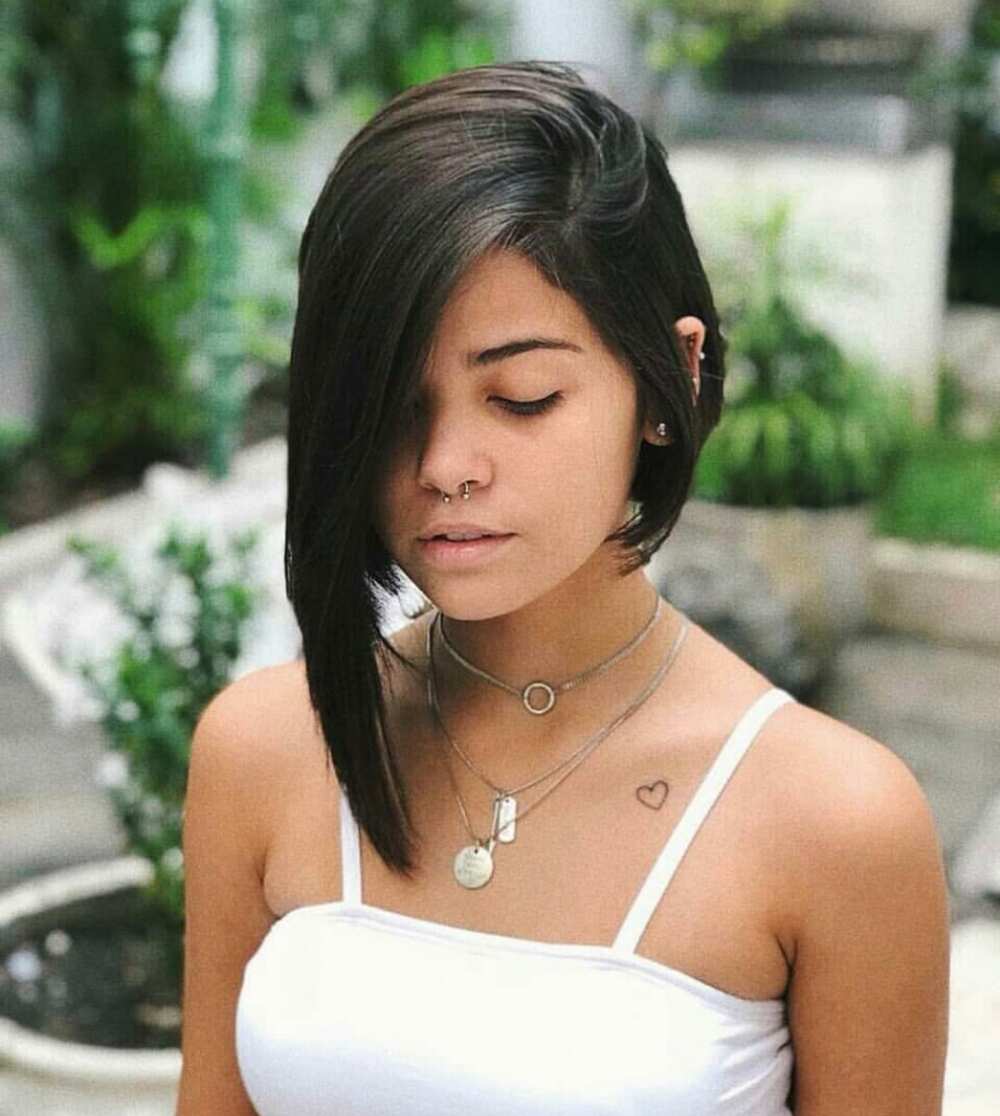 You can make an ordinary inverted bob more interesting and unusual by making an asymmetrical cut. You will love wearing it with a one-sided part.
4. Light brown curls
Another option for such a haircut on curly hair is this bushy hairstyle with a pleasant warm brown colour.
5. Long inverted bob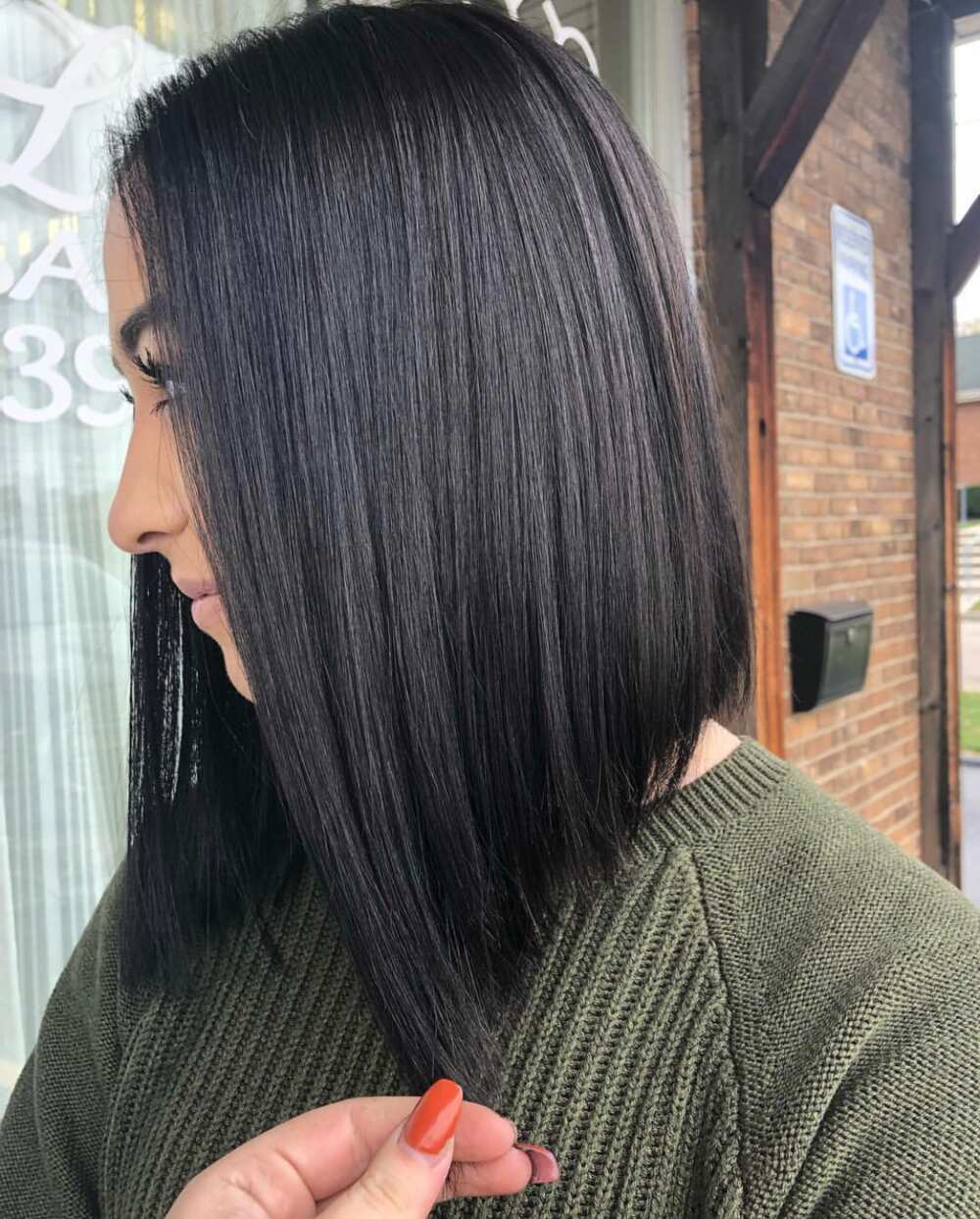 This haircut has a lot of variations, and the long inverted bob is one of them. It also looks fantastic and elegant, making its owner a real beauty and queen.
6. Angled bob
This short angled bob is the simplest way to look cute and neat. One-side parted hair creates an illusion of asymmetrical cut and adds some magic and extra beauty point to the look.
7. Gradient blue short haircut
A little colour on hair is always a good idea. Experiments with shades can create a wonderful gradient which will make your hairstyle look more voluminous.
8. Try something Targaryen
Such an incredible silver colour can match a lot of women, making them even more beautiful and a bit extraordinary. Besides, this colour is very trendy.
9. Romantic half-updo
You can create a really romantic and cute look with your haircut. Just clip some hair on the back of your head making a loose half-updo hairstyle.
10. Half-dyed haircut with bangs
Experiments with hair colour are limitless. What about some punky-funky half dyeing? You will definitely look amazing with such a curly haircut and bangs.
11. Short inverted bob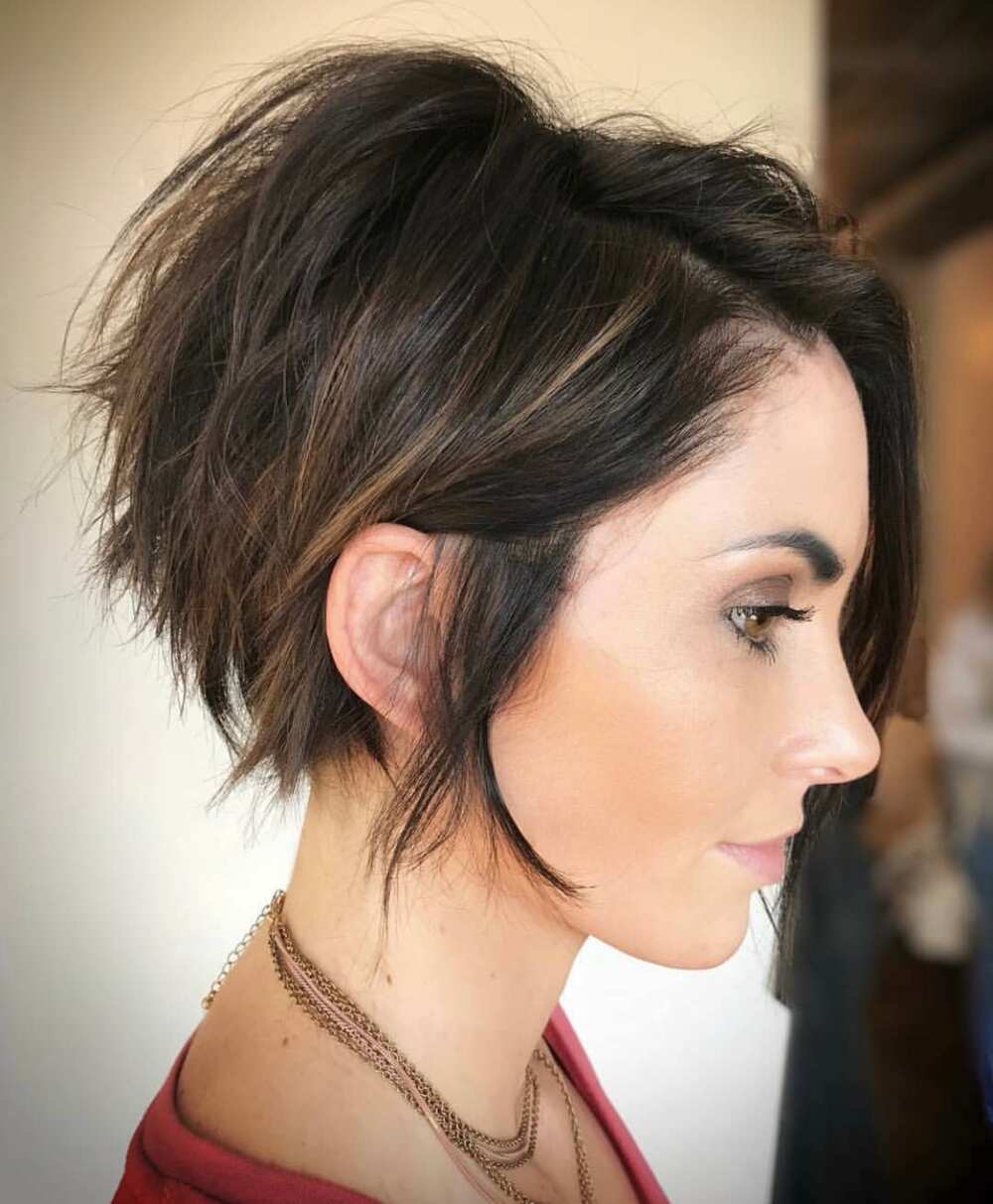 Very short inverted bobs also look gorgeous and lovely. They open up and highlight your beautiful long neck and cheekbones.
12. Long angled bob
A long angled haircut is a perfect haircut for those ladies who are afraid of losing their long hair. Simultaneously, it is a great opportunity to get a fresh haircut and make your hair look renovated.
13. Burning pink
When we say burning pink, we mean it. Such an extremely vivid colour is just what you need if you like to catch all the eyes in the street and be in the limelight. With such a shade, you will not be able to escape attention.
14. Short bob with bangs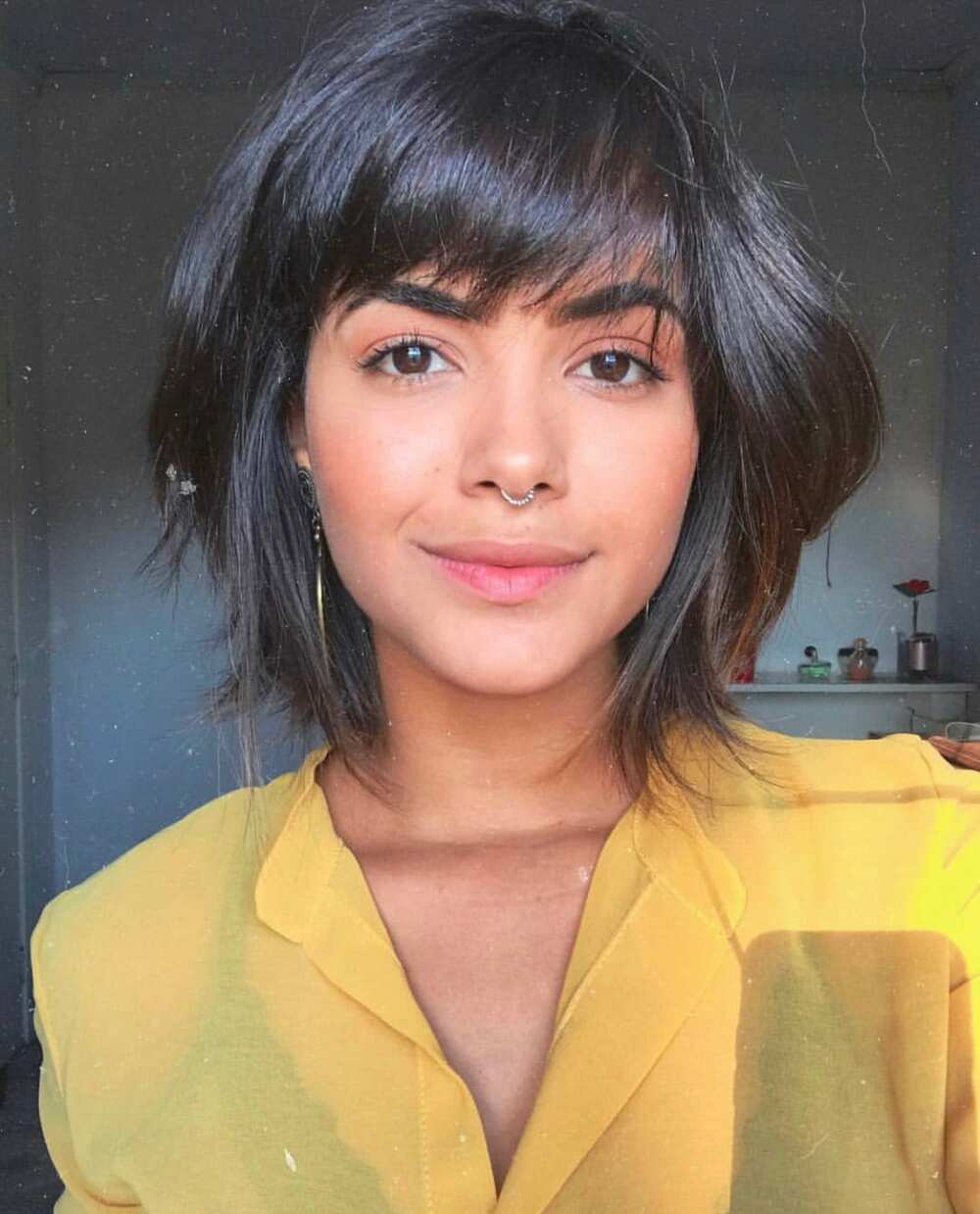 Short haircut with bangs always looks cute and neat. It is perfect for petite and romantic young ladies.
15. The fifth element
If you are a fan of The Fifth Element movie and its main character Leeloo, then just go for it and do this hairstyle.
16. Ashy-grey wavy hairstyle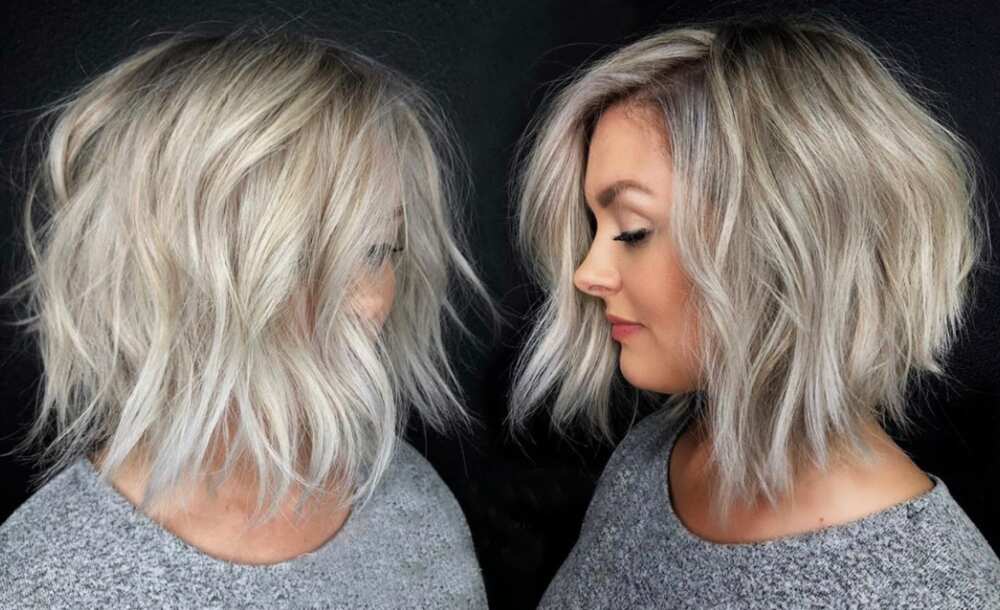 Ashy blonde is quite popular today. So if it is your matching colour, then combine two trends – inverted bob and ashy-grey colour – and be the most trendy lady.
17. Shaggy haircut with bangs
This hairstyle is somewhat "I woke up like this," but nevertheless, such a short haircut with bangs looks cute and amazing.
READ ALSO: How to style short natural hair at home
18. Pink and yellow
The more, the better, as they say. Try this funky fuchsia haircut with lemon bangs if you dare.
19. Pastel unicorn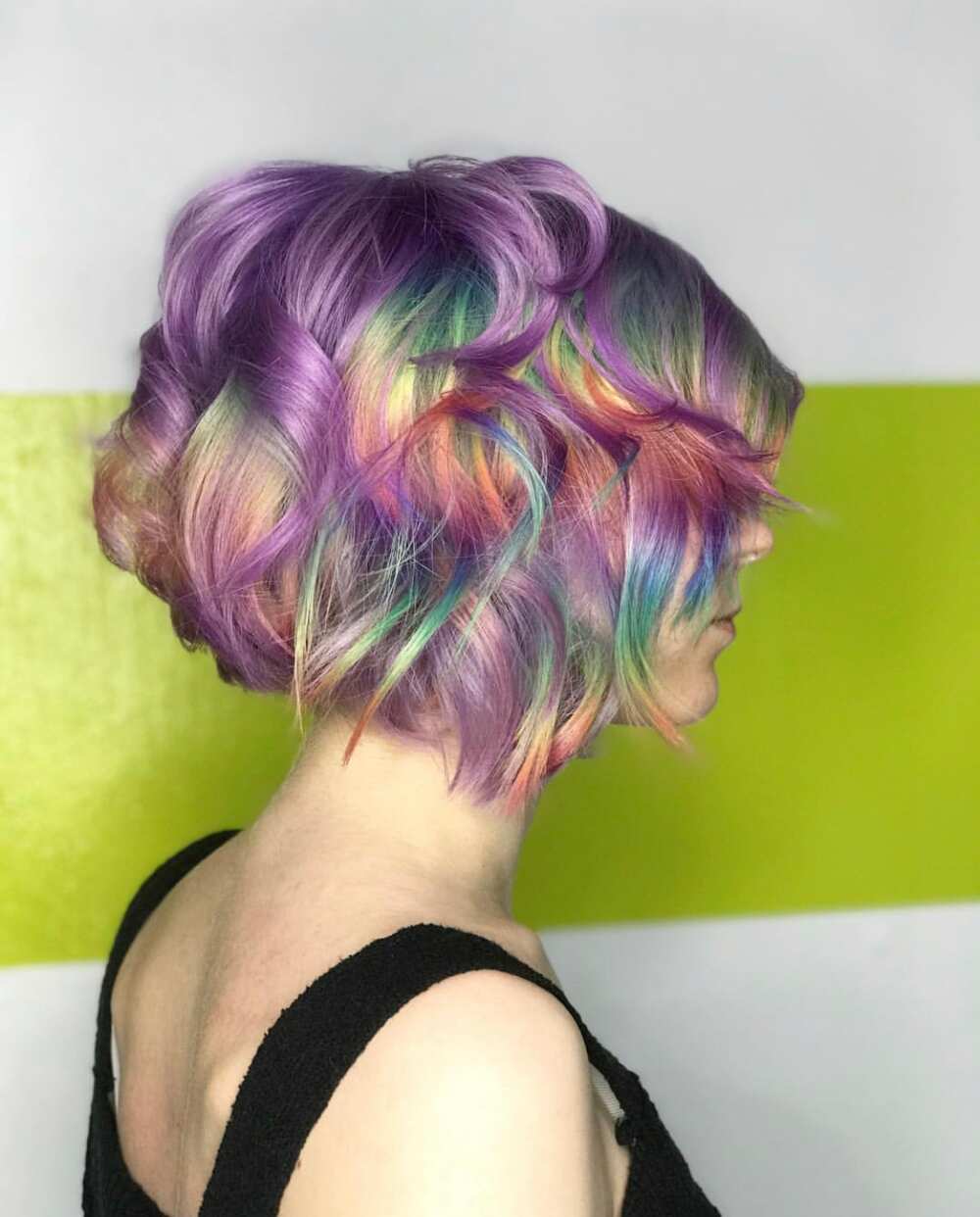 Despite the abundance of colours, such pastel shades look so cute and fantastic. You will be a real unicorn with this haircut as you will be so unique.
20. Sky-blue asymmetrical haircut
A simple asymmetrical haircut can become something special just with a bit of colour. This beautiful sky-blue hairstyle will make you look amazing.
21. Inverted bob with short bangs
If you do not know what type of bangs to choose for your haircut, you should definitely try this short one. It looks cute and is very popular nowadays.
22. Ombre, short curly hairstyle
A short curly bob will look even more amazing with this creative ombre dyeing. This pink to blonde gradient will help you look incredible.
23. Silver and cyan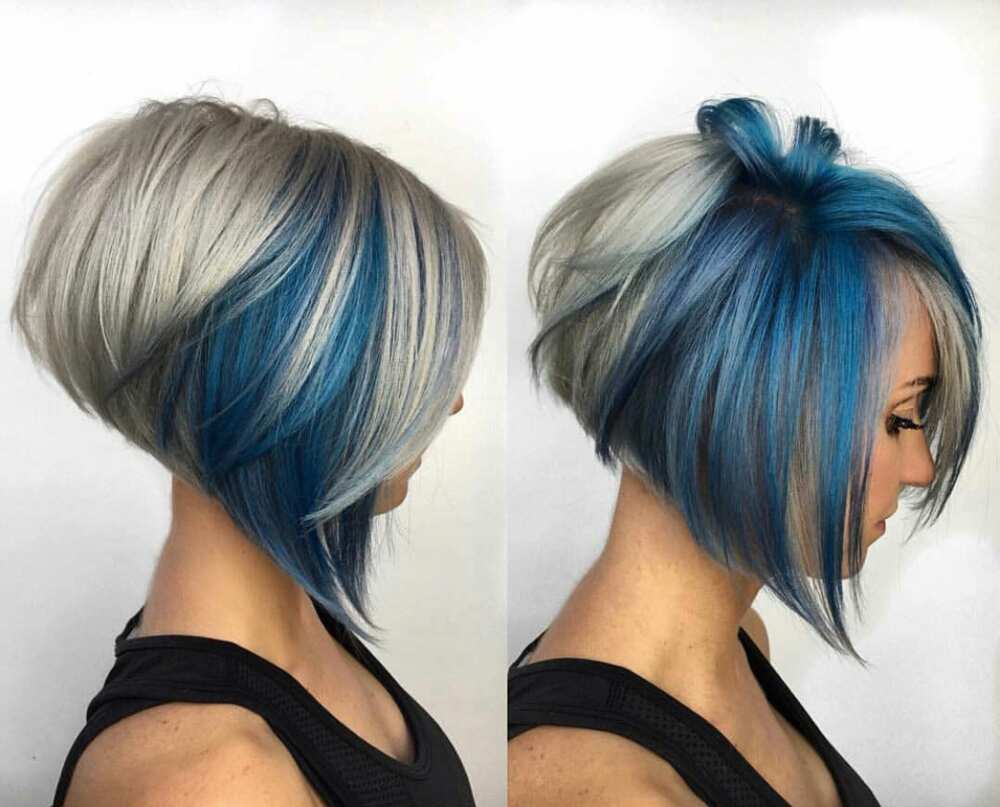 A short angled bob can be dyed in many ways, but this one is worth taking into consideration. Such a technique will definitely be original and unique, making you a one in a million beauty.
24. Rainbow dyeing
Rainbow is the best and most popular palette of colours. So why not put it in your hair?
25. Blonde and asymmetrical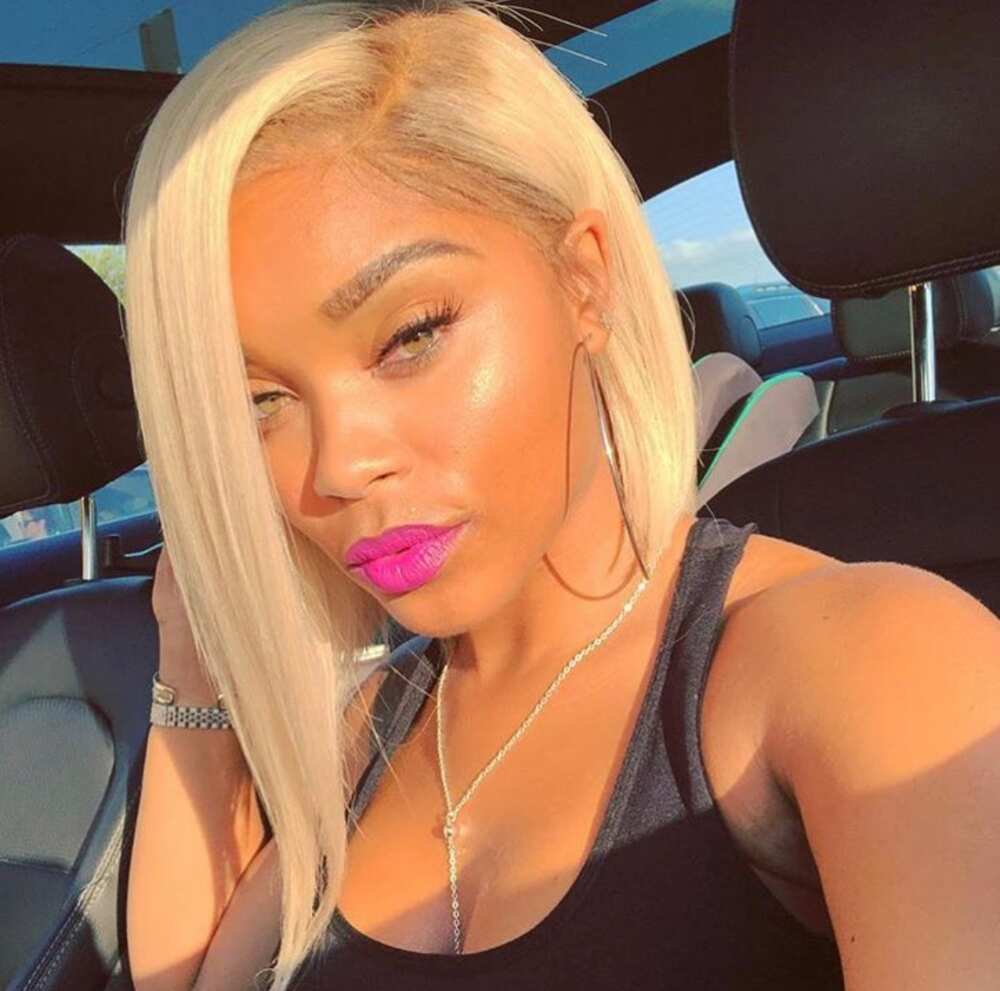 Blonde chick colours are classy. With such colours, your asymmetrical haircut will look especially luxury and beautiful.
26. Burgundy and wavy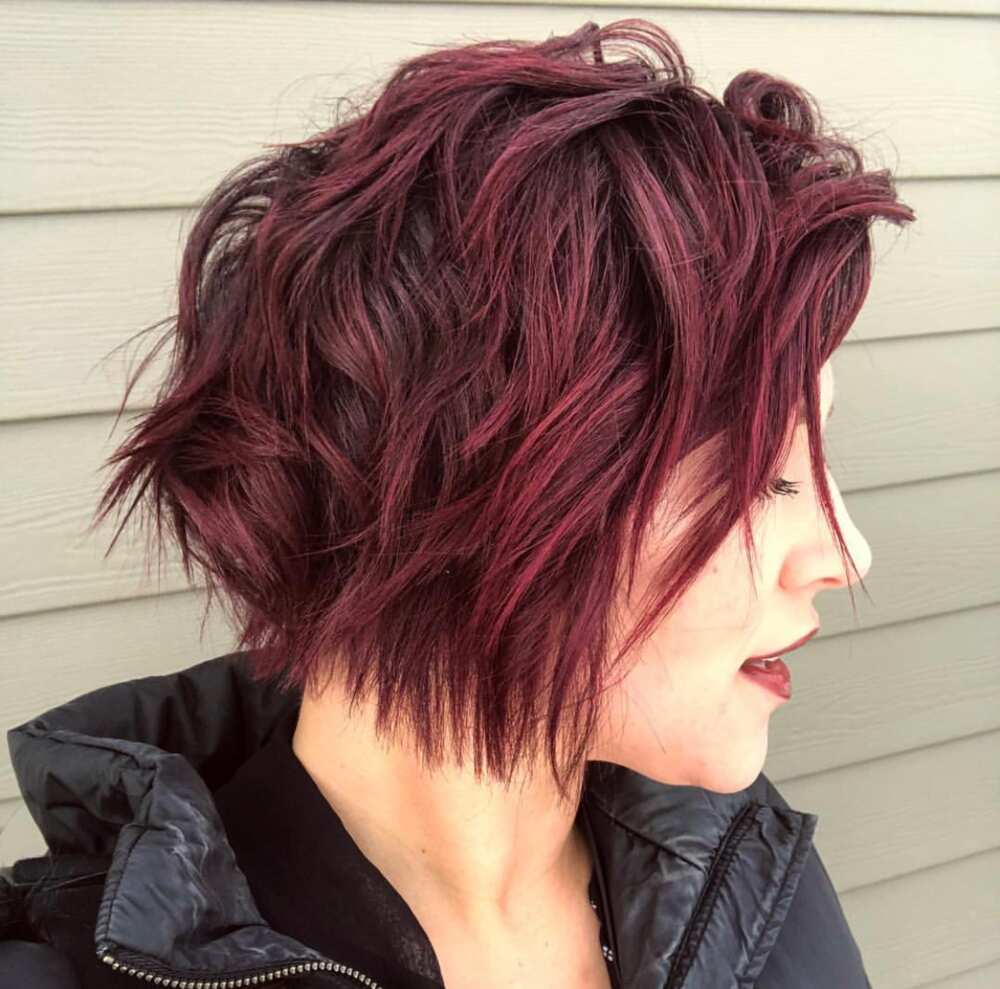 Another classic colour for hair dying is burgundy. It can suit a lot of ladies, making them look so gorgeous.
27. Haircut with hidden dyeing
You can modify your inverted bob by adding a little secret to it. Just add some dyeing on the inner layer of hair and amaze people any moment.
28. Rihanna style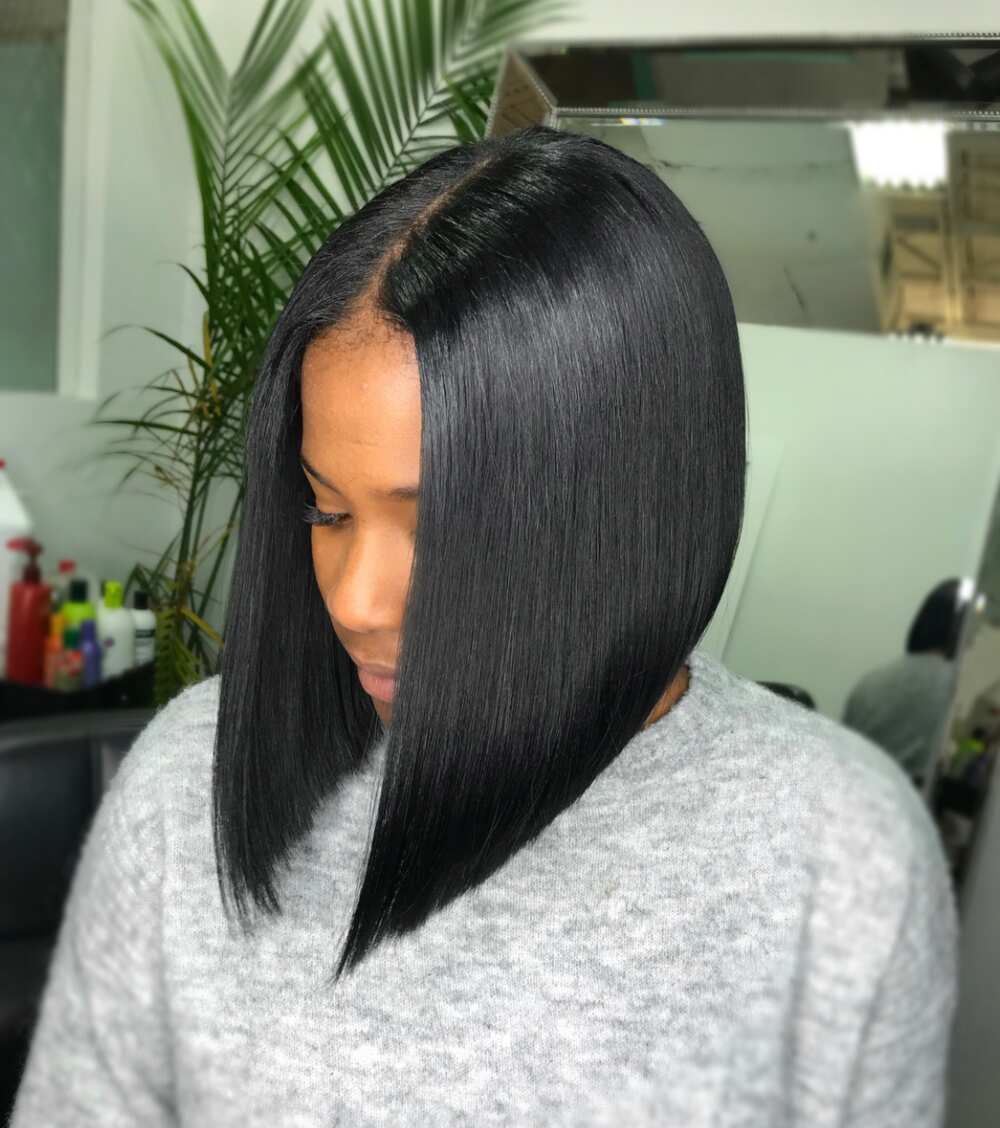 Such a haircut with a centre part will be perfect for those ladies who have round or square face types and want to make it look closer to an oval shape. Besides, this sleek haircut looks just gorgeous.
READ ALSO: Rihanna's short hairstyles front and back view
29. Pink and green
Another double splash of colour for the lovers of experiments and extraordinary hairstyles. This haircut is unique literally from the root to the tips. It has an unusual cut design with two layers which are dyed in two bright colours.
30. Emerald angled bob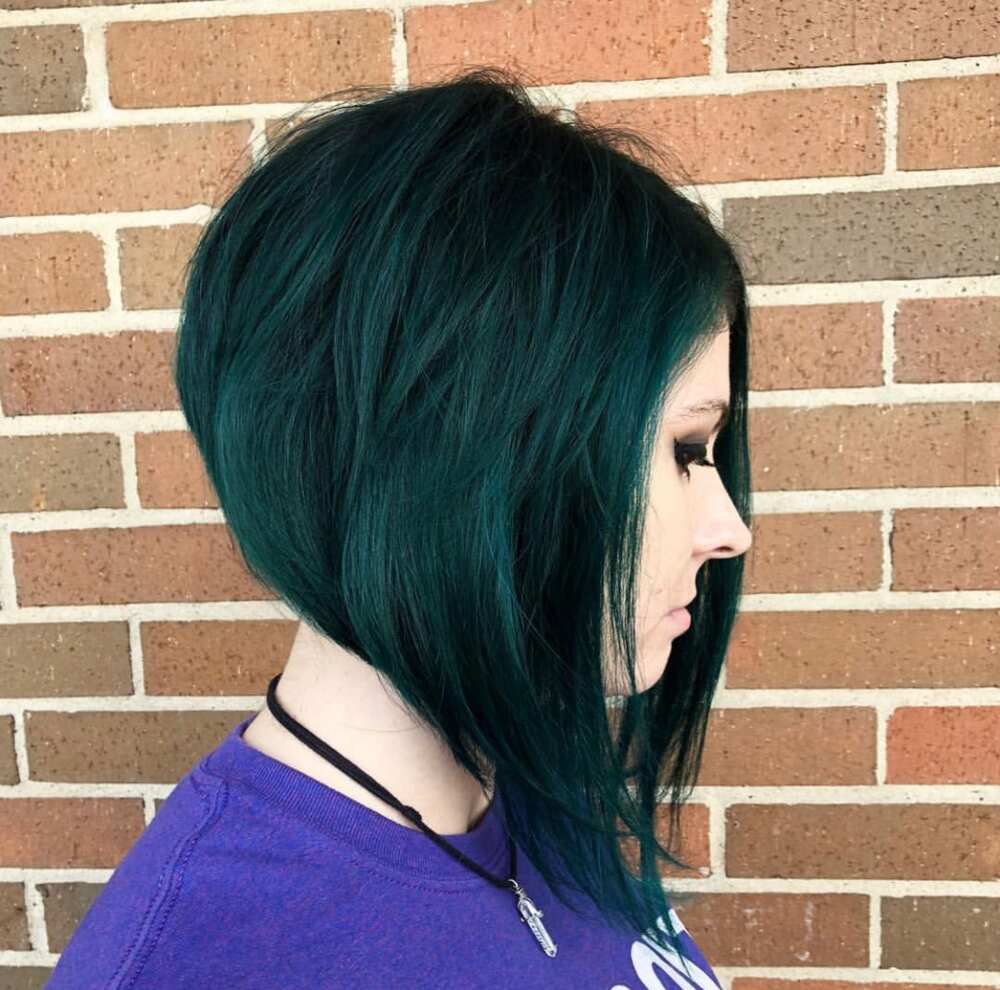 If you are hesitatant on what colour to choose, try this beautiful emerald one. It will look so royal with your haircut.
31. Short and curly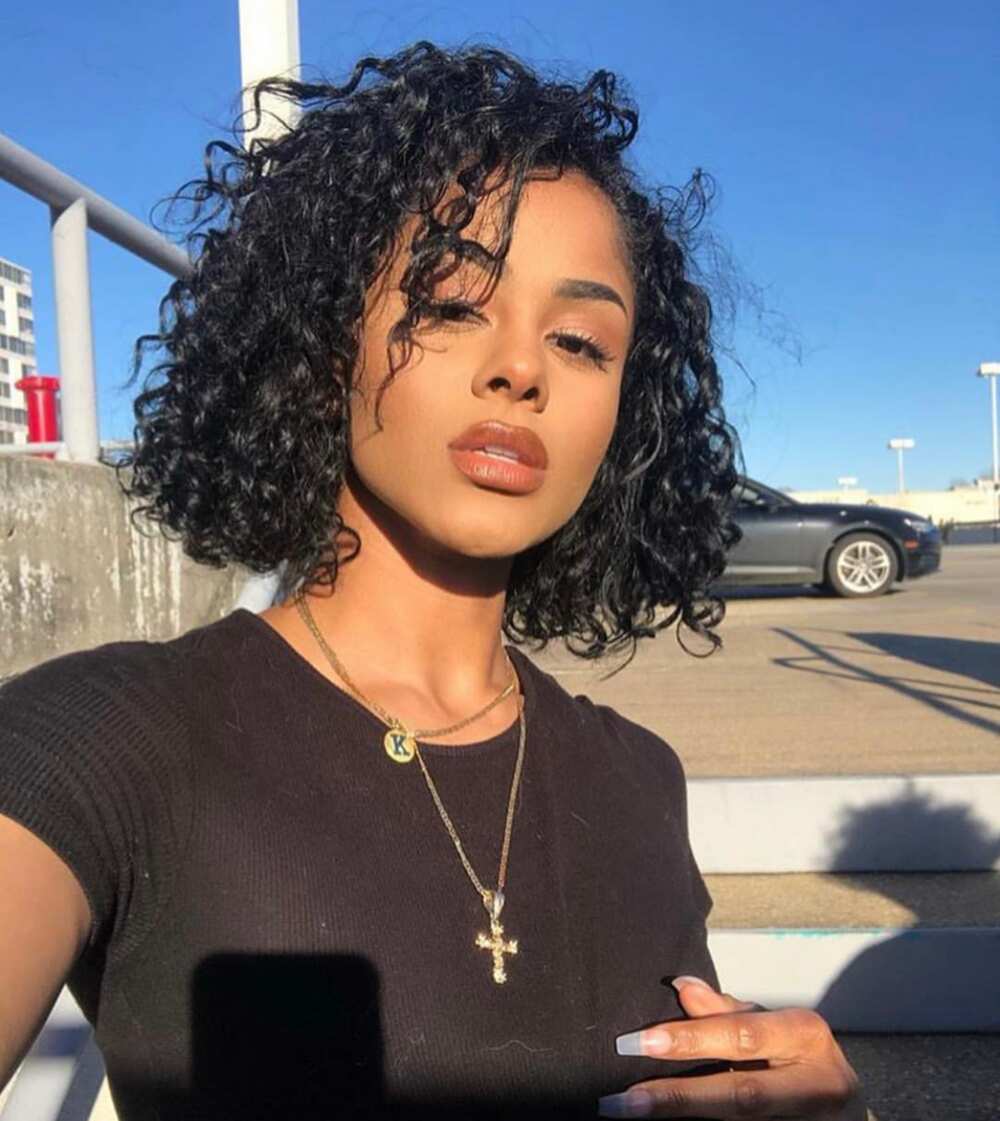 Such a haircut with natural curls is just what you need if you want to get a new and fresh look. Try it, and you will love it.
32. Asymmetrical haircut with a one-side wave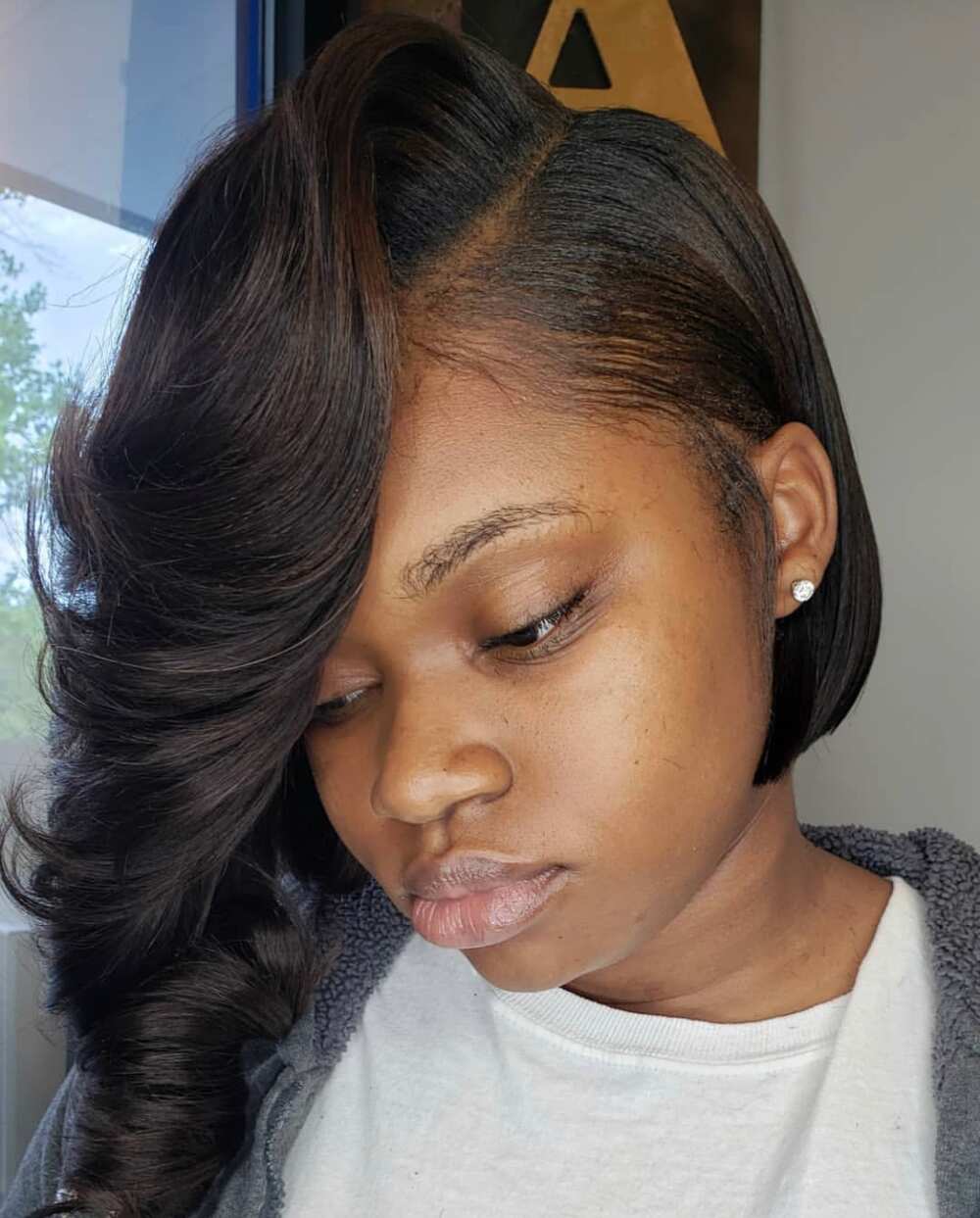 This hairstyle is worth wearing on the red carpet. A Hollywood wave on the asymmetrical haircut gives a special cinematic charm to the look and will be perfect for any festive occasion.
33. Red ombre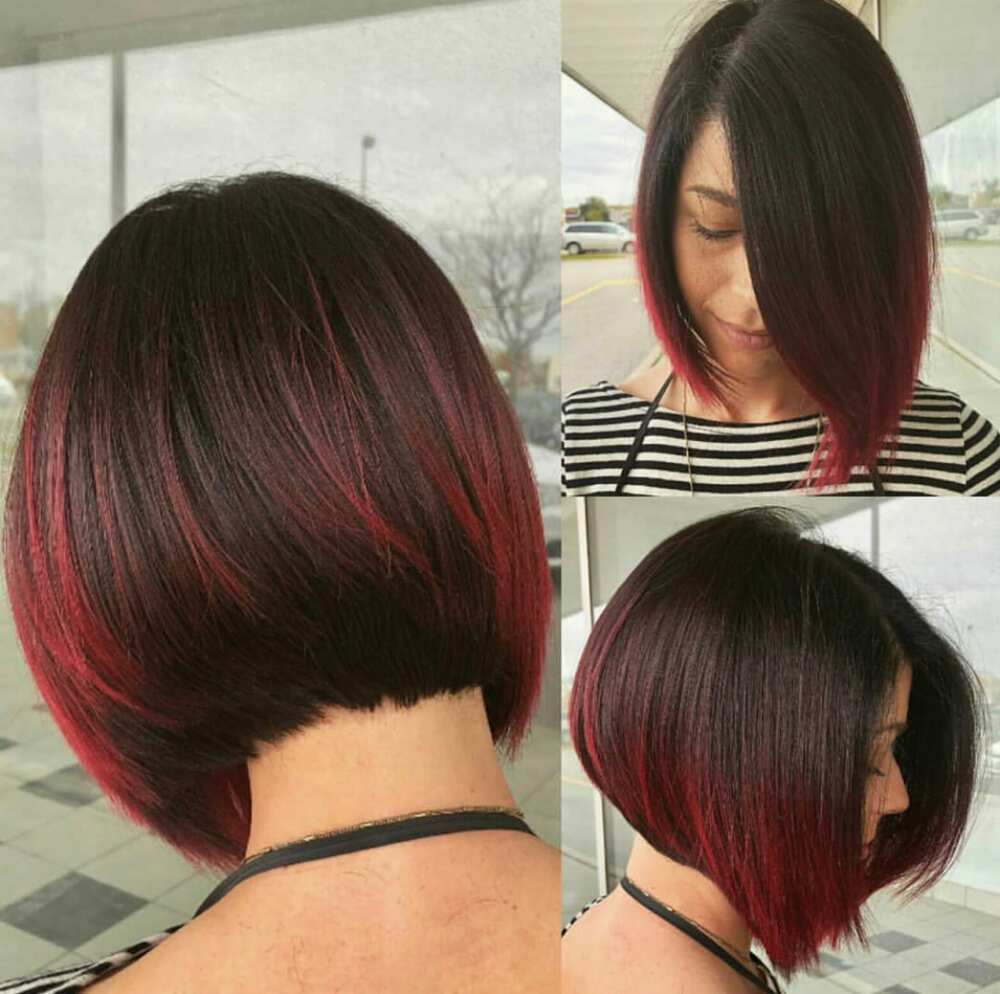 If you are not into too many bright colours but still want love experiments – this red ombre dyei will be a good start for your haircut.
34. Cherry curls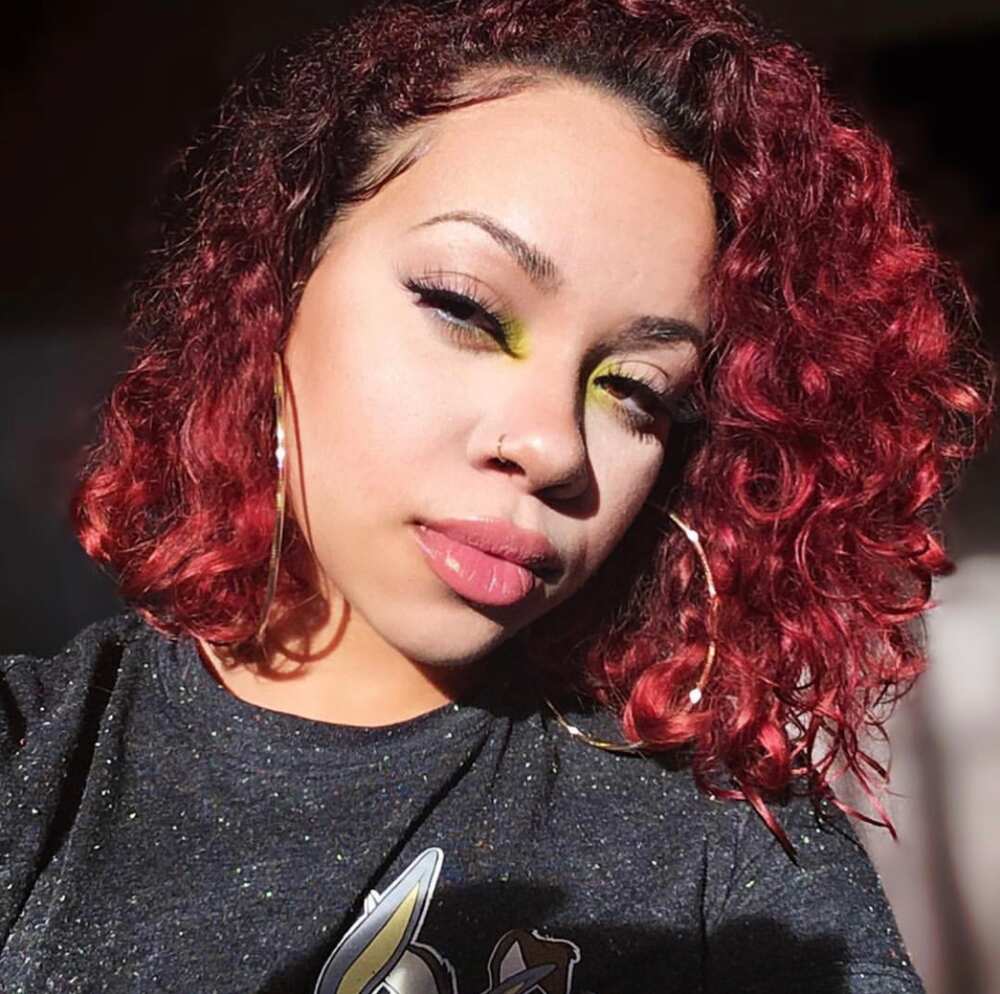 A natural curly bob can be dyed into the beautiful cherry shade. After this, it will make you look so wonderful and outstanding.
35. Voluminous curls with bangs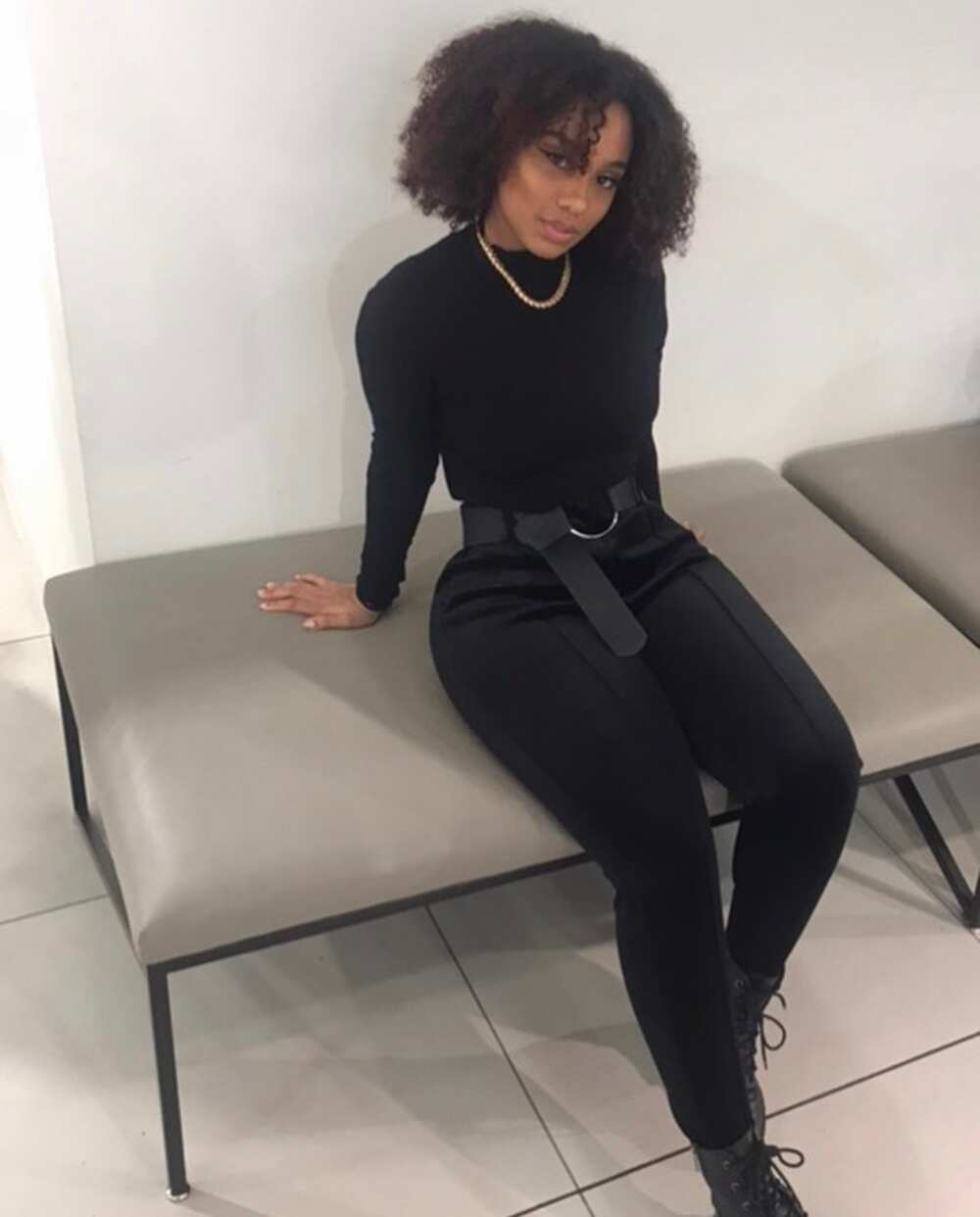 Puffy curls, short haircut and bangs are the perfect combination for a stunning look. Amazing African hair will look completely different with this haircut.
Not so long ago, the inverted bob did not have many variations to choose from. Today, due to the developing craft of hair dyeing and styling, ladies have so many opportunities to look unique and beautiful. Each detail of a haircut or hairstyle creates a totally new look. Our collection is a true testimony of this fact. We have shown you only 35 of them, and there are thousands to pick from.
READ ALSO: Low cut hairstyles for round faces
Source: Legit.ng