Nicki Minaj is an American songwriter and singer. This beautiful and fierce lady has established herself as an empowering female icon. Her fast-flow rap and unique voice have made her very famous both in collaboration and as a solo artist. Nicki is also known for her outrageous hairstyles, original costumes and brightly coloured makeup. She has shown persistence and endurance in life despite her challenging upbringing. Keep reading to learn the detailed information on Nicki Minaj net worth and other personal details.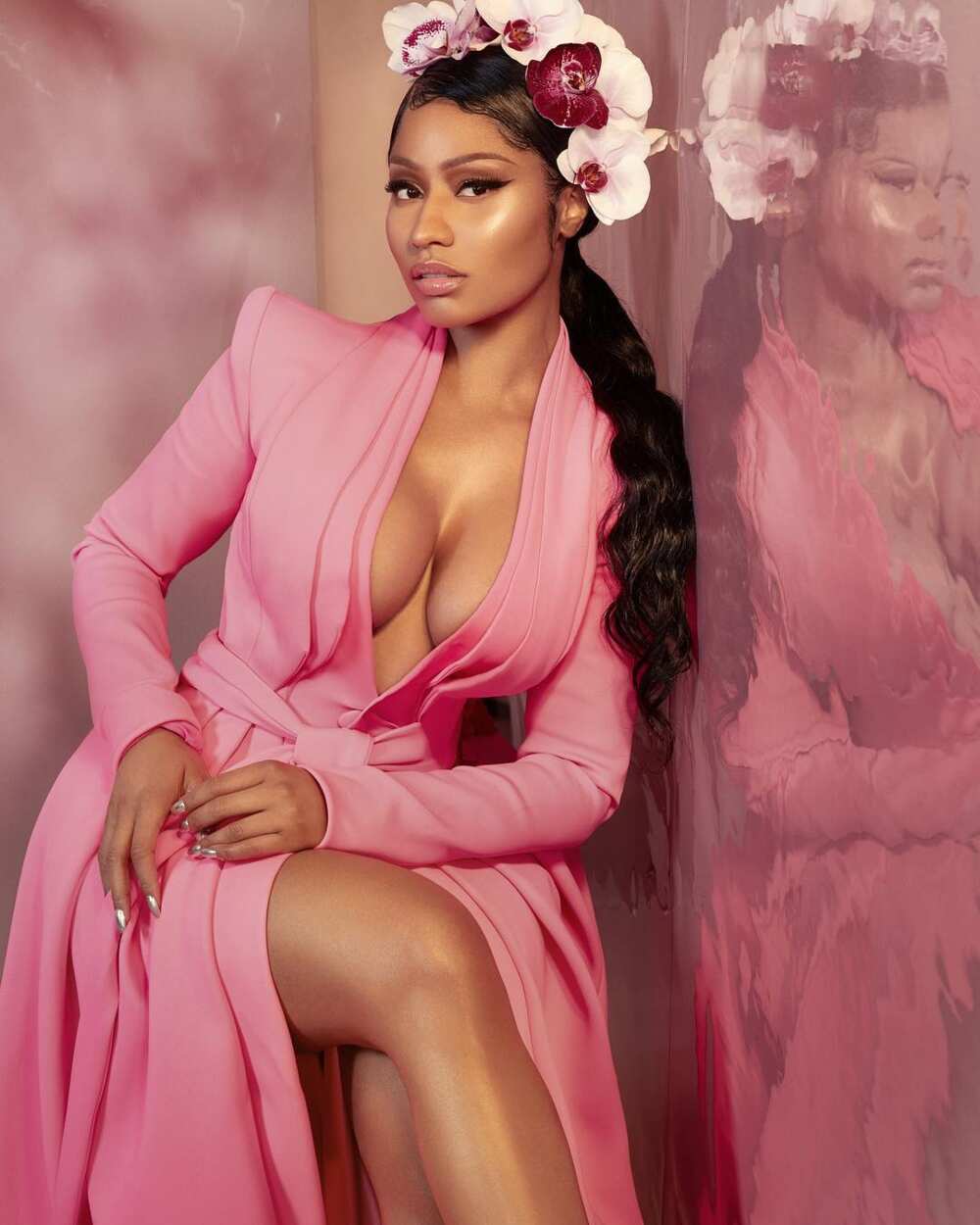 Being one of the biggest music stars in the world, she has not disappointed her fans with her music. She has been named one of the World's queens of R' n' B and hip-hop. She is known for her electronic and pop tracks.
Profile summary
Full name: Onika Tanya Maraj
Nicknames: Nicki Minaj, Nicki the Ninja
Age: 37
Date of birth: 8/12/1982
Birthplace: Trinidad & Tobago
Professional: Rapper/Actor
Eye colour: dark brown
Hair colour: black
Weight: 62kg
Height: 5' 2" (1.57m)
Net worth: $85 M
Nicki Minaj net worth
How much is Nicki Minaj worth? Nicki net worth is estimated to be $85 million. The biggest part of this money is from her music. She has had the opportunity to collaborate with and get featured on songs with other artists. She also appeared on American Idol, where she earned millions. Under her belt, she also has a few voice-over credits and acting.
Unlike other singers, she has not entirely relied on her Billboard-topping tracks. She has ventured into business, and she has bought 3% of Jay-Z Tidal Music Streaming Service and Forbes. She also owns eight different lines of perfumes.
READ ALSO: Courteney Cox net worth, age, height, husband, plastic surgery
Nicki Minaj bio
Where is Nicki Minaj from? She was born in Saint James, Trinidad and Tobago. She was raised in Queens, New York and Jamaica. Minaj studied acting and singing at LaGuardia High School. After graduating, she desired to become an actress. She struggled with this career and decided to work at Red Lobster in the Bronx as a waitress, but she later got fired for poor customer service.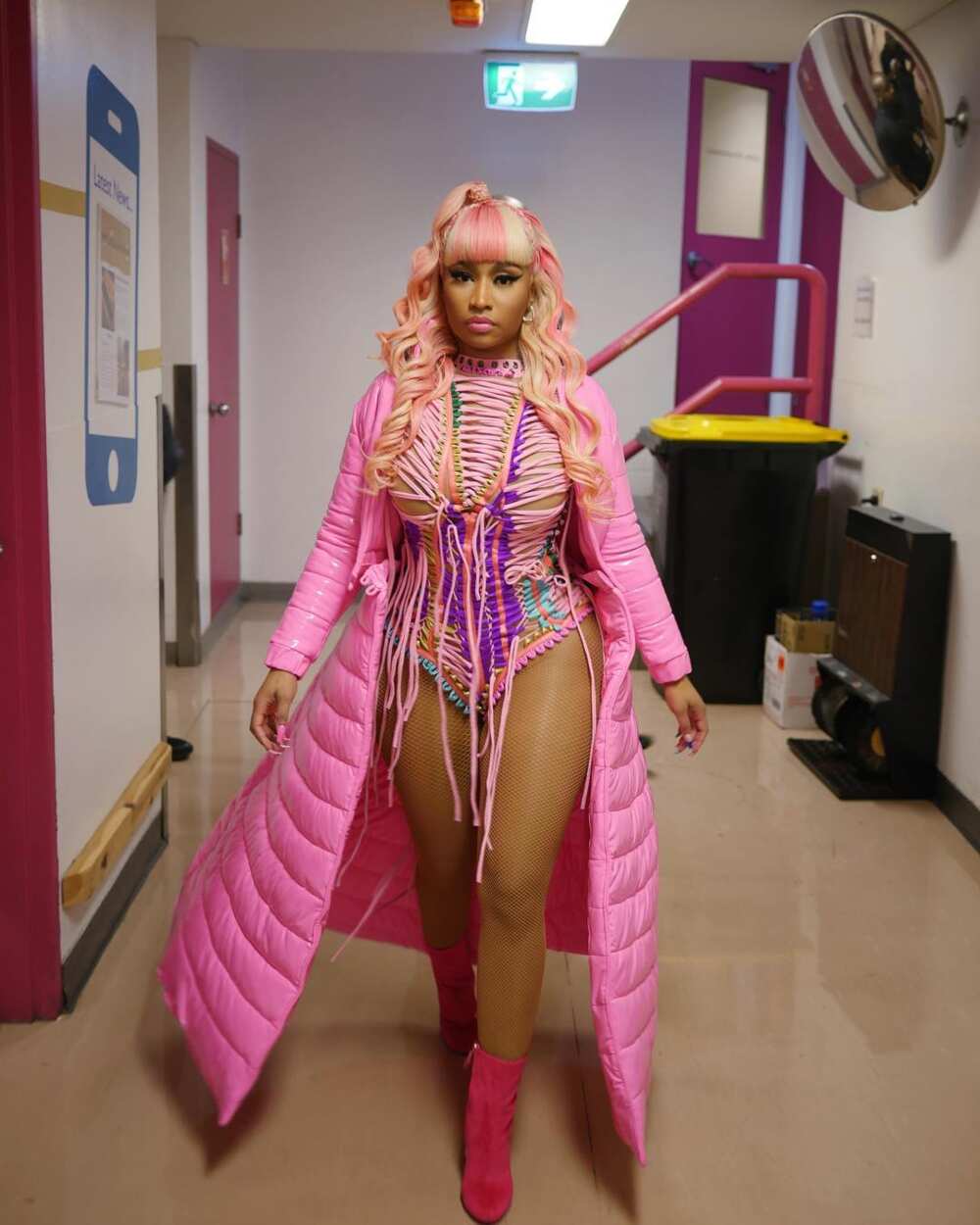 When is Nicki Minaj birthday?
Nicki Minaj birthday will be on 8th December. Her zodiac sign is Sagittarius being a December baby.
How old is Nicki Minaj?
Nicki Minaj age is unbelievable. She looks way younger compared to her actual age. She has taken care of herself hence always looking younger. This year, she will be turning 38 years old.
Nicki Minaj family
Her parents are Carol Maraj, a gospel singer, and Robert Maraj who is a financial executive and part-time gospel singer. She has four siblings namely: Jelani Maraj, Brandon Maraj, Micaiah Maraj, and Ming Maraj. While still young, her mother left for New York to attend Monroe College while the grandmother took care of the children. When Nicki turned five years old, the mother came for her. The future star grew up in a home with not the best atmosphere to grow up due to her father who was a drug addict and had a long history of violence. He once attempted to kill her mother (Carol) by burning their house. Later, he changed and became a Christian after enrolling into a rehab. Through her struggles, Minaj was encouraged to rise above and become a better person.
READ ALSO: Tom Cruise net worth, age, height, spouse, children
Nicki Minaj info on personal life
When she joined the music industry, people accused her of being bisexual. In a 'Rolling Stone' magazine interview, she confessed that she called herself bisexual so that she can get attention.
She dated Safaree Samuels whom they had a long romantic relationship from 2000 to 2014. In early 2015, she started dating Meek Mill who is a rapper. Within the year, they got engaged, but she later announced their separation on 5th January 2017.
There were many rumours concerning her plastic surgery and body. People claimed she had a butt implant, but she has never confirmed the allegations.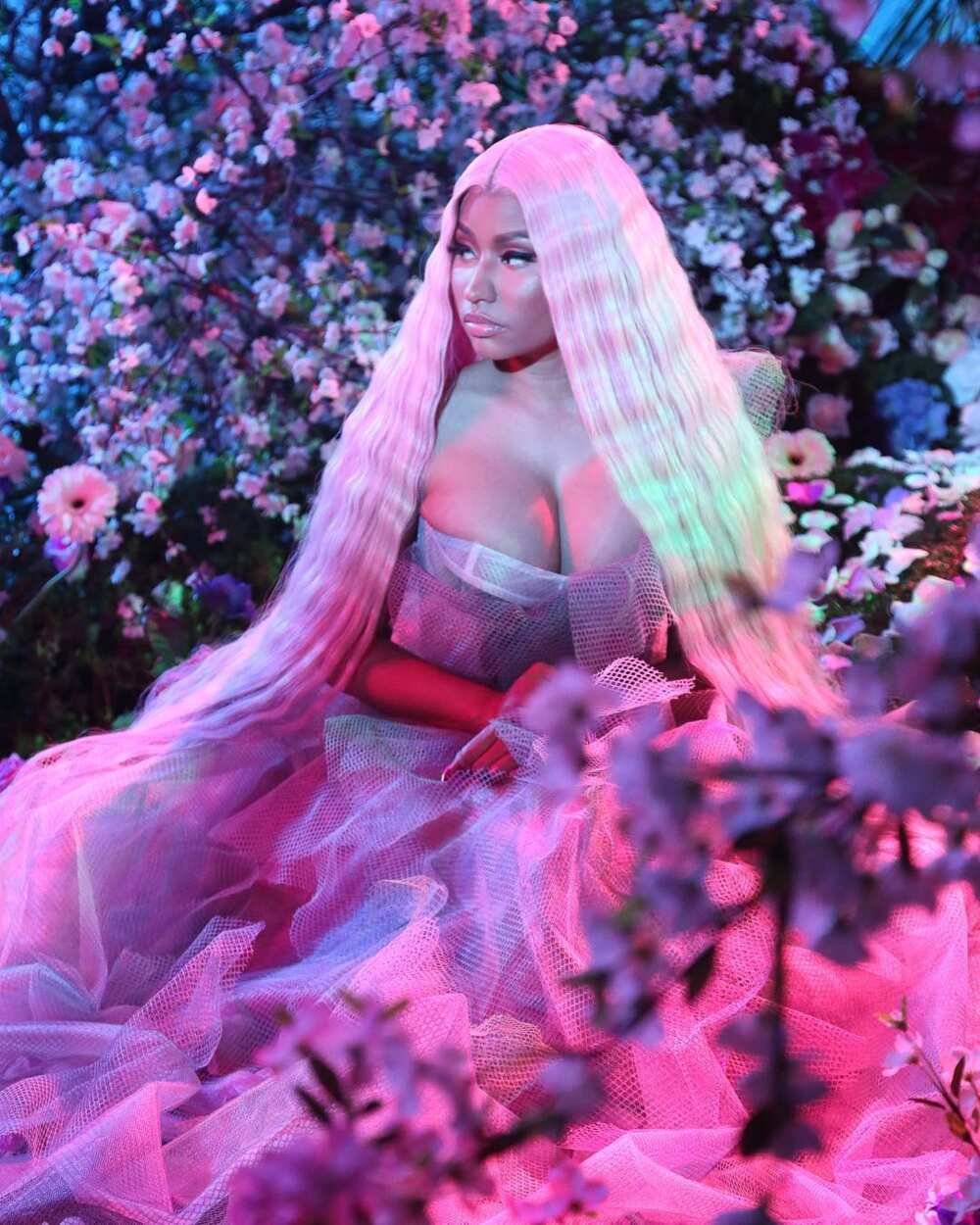 Nicki's career
Her music began with her rapping in a foursome known as 'The Hood stars'. The group included: Scaff Breezy, 7even Up and Lou$tar. This group in 2014 recorded a song 'Don't Mess With' which contributed to WWE compilation album. She left the group and decided to go solo, and the musician uploaded most of her work on her profile page on 'Myspace'. Her work caught the attention of Fendi who is the C.E.O of 'Dirty Money Entertainment' and in 2007 signed with Minaj a 180-day contract.
On 5th July 2017, the star released her first mix play 'Playtime is Over' and 'Sucka Free' entitlement followed up in April 2008. Her third mixtape, 'Beam Me up Scotty', was released on 18th April 2009, this mixtape was a top hit on US Billboard hot rap songs.
She gained Lil Wayne attention, and Wayne signed Nicki under the label 'Young Money Entertainment' in August 2009. She received her first Grammy Award Nomination in 2010. In the same year (2010), she released her first studio album 'Pink Friday'.
In 2011, she was nominated for three Grammy awards. She performed in 2011 at the Victoria Secret Fashion Show.
She voiced in the animation film 'Ice Age' in 2012. She firmed her third album 'The Pink' in 2013 which was premiered on 25th April 2014, and she also received two Grammy Awards for the best rap song and best pop duo.
'The Pink Print' album in 2014 received three Grammy Award Nomination. She received in 2015, best hip hop award for the second time. The lady was nominated again in 2016 for the Teen Choice Award for Choice Movie Actress. She broke the record in 2017 for 100 entries for Billboards Hot. On 10th August 2018, she released 'Queen' which is her fourth studio album.
Her trademarks
People have known Minaj with some things like:
Different colours and style of wigs, she is known for spontaneous wigs of different colour every time
Pink lipstick, you will almost find her every time wearing pink lipstick
Busty and curvy figure, Nicki is famous for her curvy body, it is a body many women will die for
Blue eye shadow, she is diverse with makeup, and eye shadow is one of them, but blue is her favourite
Nicki Minaj net worth is good money resulted from her hard work and talent. She has invested in herself hence being worth a good amount of money. Through her growth, it is an encouragement to many to keep punishing towards their limit.
READ ALSO: Rihanna net worth, age, full name, life before fame