Manchester City vs Manchester United results, reactions and table standings
Manchester City left Old Trafford with a massive result following a convincing 2-0 victory over city rivals Manchester United on Wednesday night. On the other hand, the Manchester City vs Manchester United results left United with a bitter taste after suffering nine consecutive defeats in their recent matches.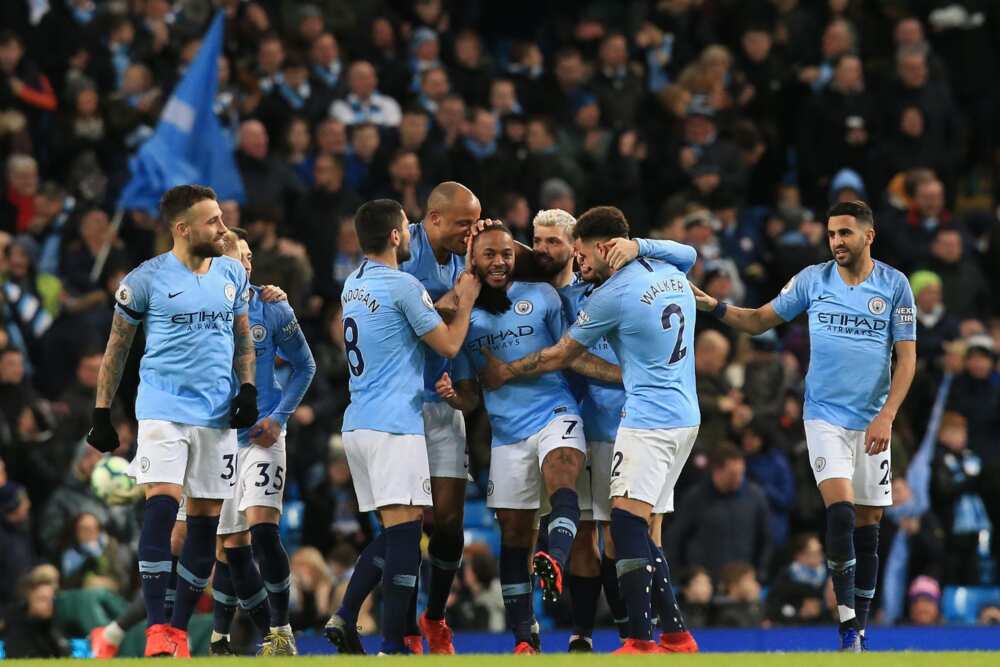 Manchester City claimed three massive points on an away trip to the 'Theater of Dreams', expanding hopes of claiming the League title. It was also an embarrassing night for Manchester United who looked helpless and clueless throughout the game.
Manchester United vs Manchester City results
There was nothing to celebrate in the first half in terms of goals as both teams went to break tied with a goalless score. City dominated the half but missed out on many opportunities, forcing Manchester United to stretch back in guard and only depend on counter attacks.
The defending League champions then increased their tempo in the second half and were finally awarded, nine minutes after returning from break. Bernardo Silva received a pass from Ilkay Gundogan before dribbling past Luke Shaw and firing it low into the net.
READ ALSO: Jurgen Klopp refuses to advice Solskjaer on how to fix Manchester United
City continued with their regular passing football to distract United, while the home side re-grouped to try salvage at least a point.
Pep Guardiola brought in Lorey Sane to replace the injured Fernandinho to strengthen the attack further, and his decision came to pay off. Sane sealed the victory with a cracking shot past a clueless David De Gea on the 66th minute, blowing wild celebration on the City bench.
United could not make use of the few opportunities that came their way despite sending in Romelu Lukaku, Anthony Martial and Alexis Sanchez later in the game.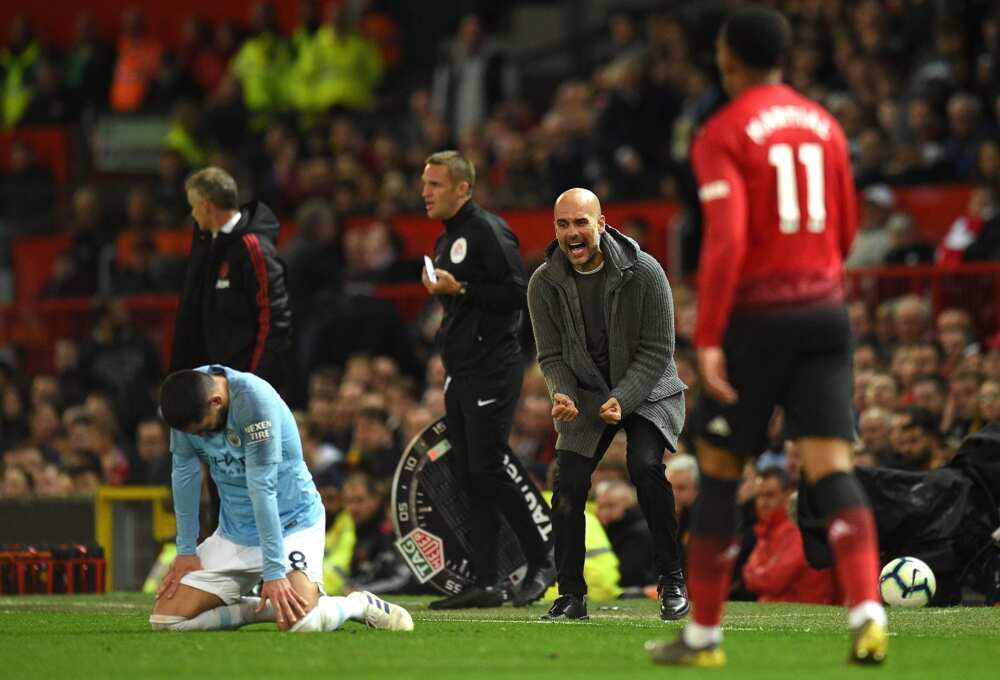 Reactions: Manchester United 0-2 Manchester City
The defeat brought United's record to seven losses in nine games, and after the match, youngster Marcus Rashford could not hold back his disappointment following their recent results.
"We haven't been playing like Man United, and that's not right," Rashford said in an interview on Manchester United website. "The bare minimum it should be is to work hard and give your all for the badge, for the supporters, for the fans. And just for the club."
The 'Red Devil' manager Ole Gunnar Solskjaer also heaped praises on the new development taking place at City under Guardiola, acknowledging their superiority in the country.
"They are the best team in the country. They (Manchester City) have set the standard in the last two seasons, and I don't know how many points they've taken." He said on the BBC. "What Pep Guardiola has done with his players is remarkable, and we are so close to it - in the vicinity - so we feel it every day."
Meanwhile, Pep Guardiola in an interview on the BBC was quick to point out their impressive improvement in the second half of the game that helped his team scoop three vital points.
"We lost some balls in the middle of the pitch in the first half, and they had counter-attacks. We did well to win the game in the second half. Fortunately, we made an incredible second half."
The former Barcelona and Bayern Munich tactician also maintained that the league is far from over and his team needs to focus on their next game.
"Liverpool are chasing. What they have done is incredible, but it's in our hands. Going to Burnley will be tough and trying to play our game."
Table standings
Manchester City leads the table with 89 points, a point above Liverpool with both teams having three games left. Tottenham Hotspur comes third with 70 points. Chelsea sits fourth on 67 points, a point above Arsenal at fifth position. Manchester United still maintain their 6th position with 64 points.
Following the Manchester City vs Manchester United results, City now needs to win their remaining games to be crowned champions again. Their next assignment will be a trip to Burnley before hosting Leicester City. An away battle against Brighton will be their last game of the season. Manchester United play Chelsea at home in their next fixture before facing another tricky away test at Huddersfield. United will end the season by hosting Cardiff City.
READ ALSO: England goalkeeper defends De Gea following defeat to City
Source: Legit.ng