Hot news: The afro-pop queen is about to release a new hot track! Yemi Alade — Oh My Gosh remix is causing a buzz throughout the internet days before its release. Her original version of the track has become a super hit in Africa. So, what can we expect from the much-anticipated remix?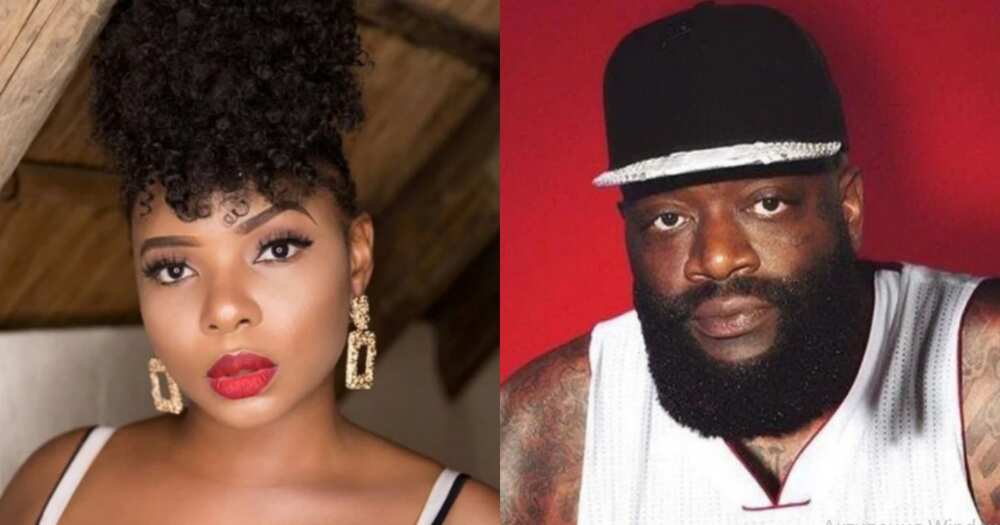 Yemi Alade is a popular African singer who has won an unofficial title of the queen of afro-beats. Her talent is undeniable. However, how can a collaboration with Rick Ross influence her original hit Oh My Gosh?
Yemi Alade – Oh My Gosh (Original version)
The original version of the track was released in 2018. Since the official music video was published on YouTube, it has gathered over 8 million views. This is a breathtaking number for any African singer. The song is a true banger, and it is no wonder that it is getting so much attention.
It is an upbeat song about love. The track has a hypnotising beat, which makes your body parts move practically without any of your conscious efforts. You simply cannot listen to Oh My Gosh and not dance. Moreover, the tune is so addictive that it is enough to listen to the song one time to be humming it all day long.
READ ALSO: Latest Yemi Alade songs 2018-2019
Thus, the track has all characteristics of an ultimate hit. Therefore, it is no wonder it has attracted the attention of the rest of the world.
Yemi Alade - Oh My Gosh remix ft. Rick Ross
On April 22, the African singer announced a collaboration with the American rapper Rick Ross. The result of it should be a remix of her famous Oh My Gosh hit. The release date of the brand-new track is April 29, 2019. So, what can we expect out of such collaboration?
Yemi Alade is a talented afro-pop singer that has proven her ability to create true hits with such masterpieces as Johnny, Tumbum, and Oh My Gosh itself. Rick Ross, in turn, is a seasoned rapper who was nominated for a Grammy and whose songs have occupied the first steps of the Billboard charts on several occasions. Such a coalition of the top artists gives us hope that the planned remix should be a work of art.
The fans around the world cannot wait to hear it. Here is what they say about the much-anticipated track on Twitter:
It will be fire. — @hola_shani
I can't even imagine the loudness!!! All of our media house — TV, radio, etc. go know say #YemiAlade x #RickRoss #OhMyGoshRemix Is A Legendary Music. — @kelvincongo
Oh my... This is gonna be epic. Can't keep calm. — @slim_john7094
Impatience — @DiallaMamadou
Wow!!! Big!! — @Mussprince_seal
Can't wait — @tonywalters9449
Wonderful move — @Abdul_yinka009
Wow, this one is a shocker! I can't wait to listen to it. Anticipating. — @iamcitimillz
The users of Instagram are also active:
I can't wait for this girl... Keep shining. 'Cause the sky is your limit. — @naphtali_eloka
Wow..... Can't wait. — @bradel89
Like seriously can't wait to see it. — @lily_young69
Do you know that all this while I know you have a very big plan, beautiful Yemi, I so much love you!!!! — @iamsizza8
Can't wait for this .... — @Im_prevail
I love to hear that song. — @ikechukei
This one goes loud. — @officialtyla
Thus, the world is waiting for the release of Yemi Alade — Oh My Gosh remix ft. Rick Ross. The result of this collaboration should be very hot. We hope that millions of fans around the globe will not be disappointed on April 29 when the track is released.
READ ALSO: Where is Yemi Alade from and other facts