Puff Daddy (P Diddy) net worth, age, height, family
Puff Daddy is an American record executive, rapper, actor, record producer, and singer. He is also popularly known for his different stage names that include P Diddy, Diddy, or just Puffy. As one of the most successful hip-hop artists, businessmen, and producers of all time, P Diddy net worth makes him one of the wealthiest rappers alive. As a result, he has, for years, been featured in international ratings such as Forbes list among others.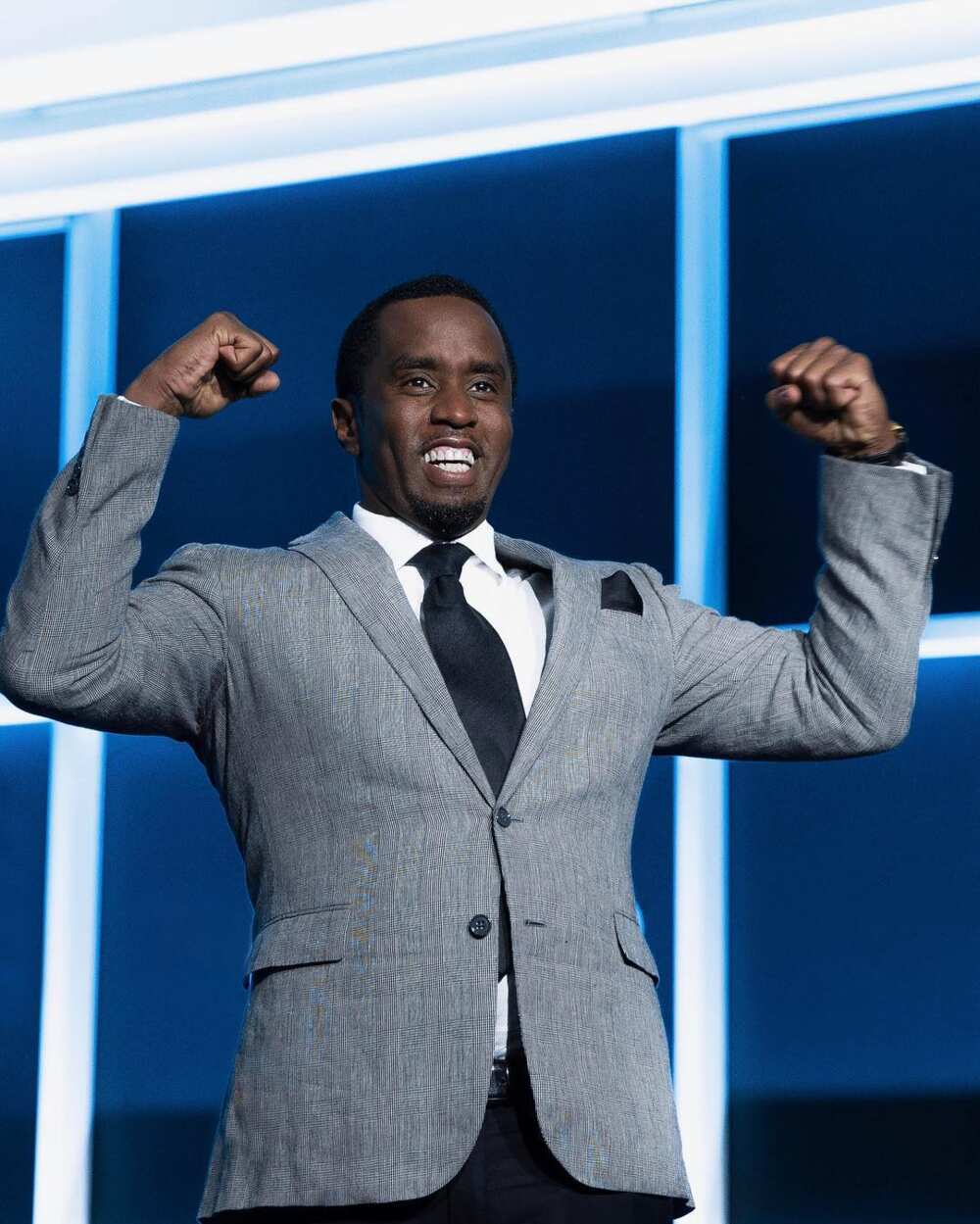 The phrase "Talent will set you a table before kings" is directly relatable to Puff Daddy's life journey, career, and success. Apart from the music scenario, Diddy has proven his expertise in manoeuvering through various businesses and marketing ventures. He is also a living example that music as an art is an international language that pays and pays dearly. In this article, we take a closer look at Diddy net worth sources, his early life biography, current age, body height, family, and his record-breaking achievements.
READ ALSO: Kaley Cuoco net worth, salary, age, height, tattoos, smoking
Puff Daddy profile summary
Full name: Sean John Combs
Age: 49 years
D.O.B: 4th November 1969
Residence: Los Angeles, California
Horoscope: Scorpio
Occupation: Rapper, singer, record executive, record producer, and entrepreneur
Genres: Hip-hop and R&B
Active years: 1990-present
Net worth: $855 million
Children: 6
P Diddy net worth
In 2019, Diddy net worth is believed to have reached a gross of $855 million. To all those hip-hop heads out there, you now understand why Diddy deserves his name "Puff Daddy." He has proven to be the "Daddy" of most rappers in terms of making money. According to Forbes, which is one of the leading American business magazines, P Diddy was named as the "The Second Richest Hip-Hop Recording Artist." This was in 2018 after becoming second to Jay-Z.
In the financial year 2017, Forbes ranked Sean Combs net worth to be one of the highest due to his annual earnings of $130 million. He became the no.1 richest entertainer. His net worth in 2017 was $825 million. In 2002, he was listed to be no. 12 in "Fortune Magazine" of "Top 40 under 40 richest entrepreneurs." He owns his clothing line "Sean John (1998) and his perfume "I Am King" that honours black legends that include Barrack Obama, Muhammad Ali, and Luther King.
Bio
You might easily recognise him by his stage name Puff Daddy or Diddy. Did you know that P Diddy was given his childbirth official name as Sean John Combs? His birthday happened to fall on 4th November 1969. The Scorpio member traces his place of birth to be in the neighbourhood of Harlem, New York City. His family later moved on to Mount Vernon in Winchester County, New York where he recalls being raised.
Puff Daddy age
Sean Combs age is 49 years. His parent's ways of life greatly influenced P Diddy early exposure to the musical and uptown lifestyle. Did you know that Puff Daddy father was significantly associated with heroin drug traffickers back in the 60s and 70s? Yes! Diddy's father, Melvin Earl Combs, was considered a close acquaintance to a once convicted and notorious drug trafficker Frank Lucas in his home city of Harlem. Melvin Earl Combs also served in the United States Air Force (USAF).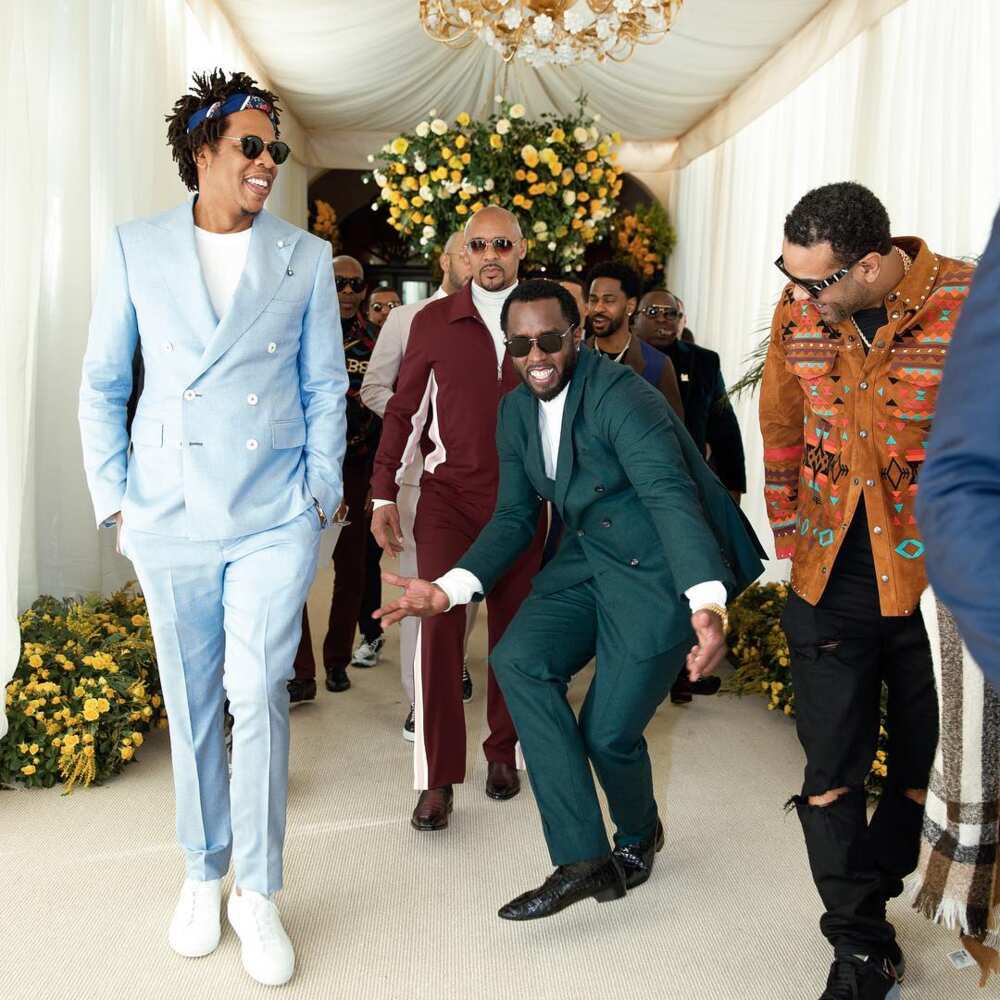 On the other side, Janice (Smalls), Sean Combs mother was a professional model who doubled up as a teacher's assistant. Since his father was involved in drug trafficking, death news rocked his family. At a tender age of 2 years, Sean Combs alias Diddy lost his father through a cold-blood shoot and run incidence. His father died at the age of 33 years on a car scene on Central Park West, New York City.
Early education
Puff Daddy attended high school at the Mount Saint Michael Academy that is also known as "Mount." The school is located in New York City. He managed to graduate successfully in the year 1987. As an active young lad, Diddy was involved in sports, especially football, where he was a team member of his academies football team. As a player, he and his teammates managed to take the first position earning a division title in the year 1986.
Do you know the reason behind Combs famous stage name "Puff?" Well, it all started when he was a young child. Just like most kids like to throw tantrums when they are angry, Puff would repeatedly "Huff" and "Puff" as part of the expression of his angry feelings. Just like that, the name Puff or Puffy is still his nickname until now. If you did not know, now you know.
READ ALSO: Shannon de Lima biography: age, height, son, net worth
Diddy success in music management and as a wealthy tycoon is based on his professional studies back on campus. He attended Howard University where he majored in Business. He later left just after completing his year as a sophomore. It is only in 2014 that P Diddy returned to get his Honorary Doctorate in the field of Humanities.
Career genesis 1990-1996
Puff Daddy began his journey in musical and album production as Andre Harrell "Uptown Records" intern. This record label is based in New York. His task as a talent director under the music label resulted in the discovery and establishment of great American R&B vocalists and singers such as Mary J. Blige and Jodeci.
His popularity started gaining momentum while Combs was in college. He was famous for organising college parties that could result in an influx of over one thousand individuals. Due to this, he was chosen by the rapper Heavy D to manage and organise an AIDS campaign at City College of New York. Combs popularity led to the event being a success.
Own label
Diddy decided to form his label when Uptown Records fired him. Puff Daddy named it "Bad Boy Entertainment." This was after collaborating with Arista Records. One of the major successful artists that Combs signed was "The Notorious B.I.G" who took the music industry with a storm through his 1994 debut studio album "Ready To Die."
P Diddy, later on, signed Craig Mack who also debuts with top American rap hit songs and LPs. Some of the most celebrated artist signed by Sean John Combs includes Faith Evans, 112, Father MC, Total, among others. His production team alias "The Hitmen" collaborated in their production and acquaintances by celebrity artists such as TLC, SWV, Usher, Lil Kim, Mariah Carey, Aretha Franklin, and Boyz II Men.
Diddy popularity increased given to the fact that Mase and The Lox joined him. His hard work enabled him to come up with numerous singles for TLC's second album "CrazySexyCool" that managed to reach an impressive position 25 on American Billboard charts under the category "Top Albums of the Decade."
Meet "Puff Daddy" the rapper 1997-1998
1997 is the year Diddy came out as an artist alias Puff Daddy. He made his rap song "Can't Nobody Hold Me Down." The song was a great success that lasted for 28 consecutive weeks on Billboard Hot 100 and taking the first position. On 1st July 1997, he produced his first album "No Way Out." The death of "Notorious B.I.G" (9th March 1997) led to several album edits. The album became no. 1 in U.S Billboard 200. It sold over 561,000 copies in the 1st week.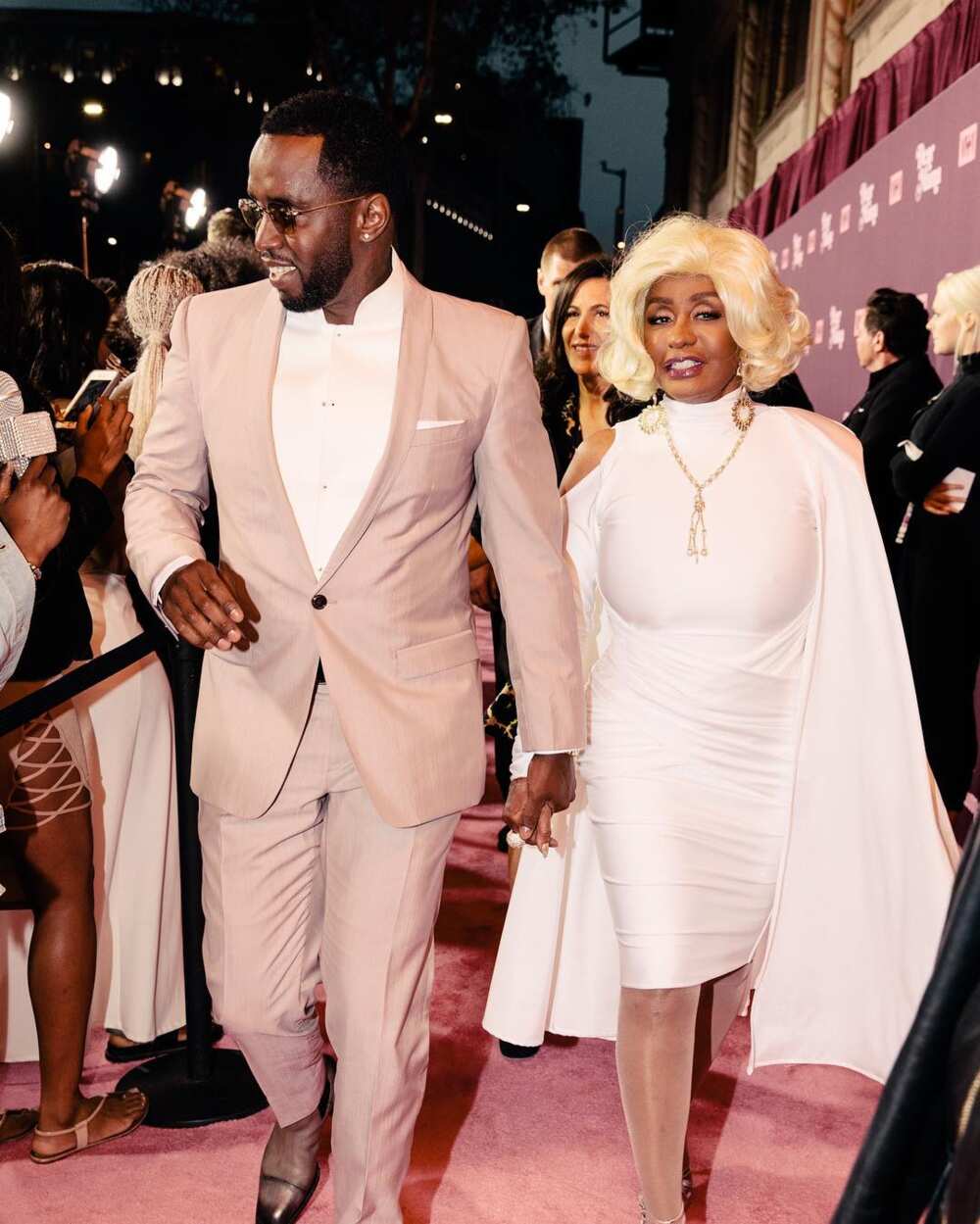 In 1998, Combs was involved in the soundtrack of the movie "Godzilla." His album led to numerous award nominations in the 1998 Grammy Awards. He scooped a Grammy for "Best Rap Album." It sold over 7,000,000 copies in September 2000 hence being certified "Platinum" by RIAA.
READ ALSO: Kevin Durant net worth, salary, house, biography, girlfriend, is he married?
Stage name P Diddy
In 2001, Puff Daddy changed his stage name to P. Diddy. He released a gospel single "Thank You," debut in movie "Made" as a drug trafficker, and featured in the film "Monster's Ball (2001)." June 2001 is the year Diddy fully owned "Bad Boy" after separating from Arista. He debuts his 3rd album "The Saga Continues" that became position 2 in Billboard 200 and later certified "Platinum."
P. Diddy net worth has dramatically improved due to his business ventures. A good example is being the brainchild producer behind the MTV television episode "Making The Band" (2002-2009). As a wealthy rapper, his philanthropic acts include the 2003 donation of $2 million to enhance the education system in NYC.
The stage name "Diddy" was introduced on 16th August 2005 by Combs. He was also featured in the movie "Carlito's Way: RiSE TO Power." He later released his 4th album "Press Play" in 2006 premiering in both Billboard 200 and 100 hit lists. 2010-2013 saw Diddy signing "Dirty Money" and 5th album "Last Train to Paris." He also acted in season 1 of "Hawaii Five-0."
Puff Daddy and the family
P Diddy is a proud father of 6 children. His firstborn child is known as Justin whom Diddy got through the designer Misa Hylton-Brim. He later went to date Kimberly Porter from 1994-2007 and gave birth to Christian. He has an adopted son known as "Quincy (D.O.B 1991). He then had a daughter called Chance through Sarah Chapman and twins.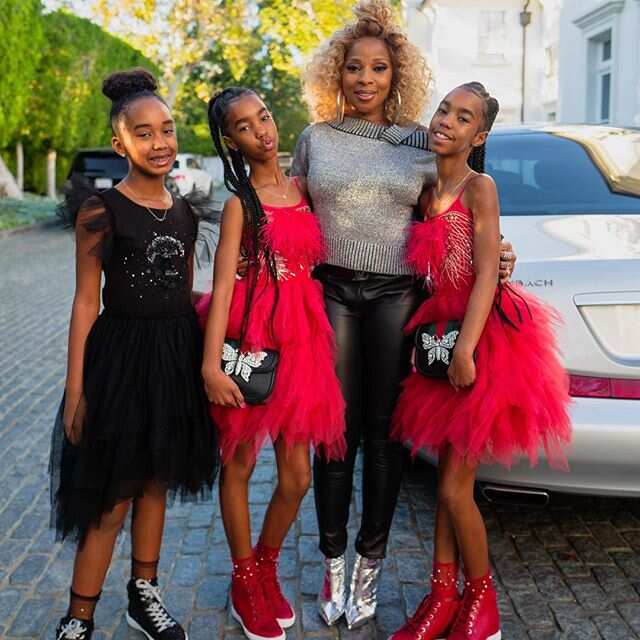 P Diddy height
The rap millionaire stands tall at 5' 10" (1.78 m). He always sets the trend with his wardrobe style that he best describes as "Swagger, Timeless, and Diverse." He even possesses his own star at Hollywood Walk of Fame. He is still known for his crazy luxurious and lavish parties such as his 9th annual "White Party."
From music production to owning own label, and being a successful rapper, P Diddy net worth promises to increase in the following feature. His multidisciplinary nature and will to succeed in his business endeavours makes Combs one of the wealthiest rappers of our generation.
READ ALSO: Ja Rule net worth, bio, age, real name, wife, daughter
Source: Legit.ng