Jeffree Star net worth, age, family, boyfriend, before plastic surgery
Jeffree Star is among the most popular beauty gurus of this generation. This talented makeup artist, YouTube personality, model, and musician is famous due to his cosmetic line Jeffree Star Cosmetics. He is also a familiar face in the media due to some celebrity friendships and feuds. Since Jeffree Star net worth seems stable, it is crystal clear that this makeup artist will stand at nothing to secure his bag.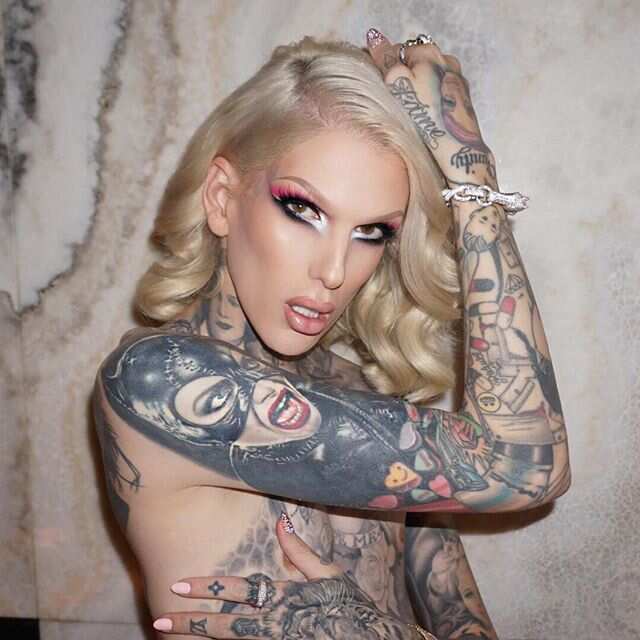 Throughout this article, you will get the chance to acquire more insight about Jeffree Star family, his age, his boyfriend, his life before plastic surgery, and finally Jeffree Star net worth.
READ ALSO: Master P net worth, height, brothers, girlfriend, wife, children
Profile summary
Full name: Jeffrey Lynn Steininger Jr.
Date of birth: 15th of November 1985
Net worth: $50 million
Birthplace: Orange County, California
Profession: Makeup artist, YouTube personality, model, and musician
Nationality: American
Height: 6' 1" (1.85 m)
Online presence: Instagram, YouTube, Facebook, Twitter
Jeffree Star net worth
Since the beauty guru has a flourishing cosmetics line, most individuals expect his net worth to be very high. It is evident that the collaborations he is making alongside famous makeup artists and singers are well paying. Between 1st January and December 1st, 2018, Jeffrey had been estimated to earn $18 million. Thus, it is only right to speculate the net worth of this makeup artist. As of 2019, Jeffree Star net worth is estimated to be around $50 million.
Jeffree Star bio
Jeffrey Lynn Steininger Jr. was born on the 15th of November 1985. He was born in Orange County, California. His father, Jeffrey L. Steininger committed suicide when Jeffrey Jr. was six years old. Jeffree Star mom, Marra Shubyann Lindstrom Steininger subsequently raised him on her own after his father's death. As a child, Jeffrey Jr. was always intrigued, and curious about his mother's make up. He acknowledges that his curiosity was so much such that he began experimenting with Marra's makeup.
His mother later allowed him to wear makeup to school when he was in junior high. After graduating from high school, Jeffrey L. moved to Los Angeles. To survive in the new city, he took various modelling, makeup, and music jobs. He acknowledges that during his stay in Los Angeles, Steininger would often use a fake ID; dress in mini dress and nine-inch high heels, and then hit the Hollywood clubs. It was a means of attracting the attention of celebrities, who would later contact him for makeup work at the comfort of their homes.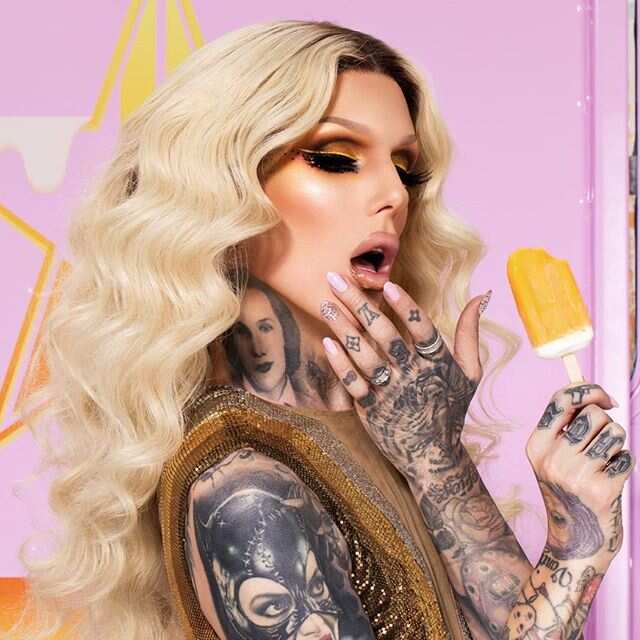 He also acknowledges that he spent most of his time in the clubs socialising. As he was socialising, he would offer makeup advice to the people he interacted with, a move that made him venture in the modelling career.
Jeffree Star music career
The star began his music career after befriending a Peaches' drummer called Samantha Maloney. Samantha encouraged him to venture into music. In the summer of 2007, he was publicised as part of the True Colors Tour 2007. It was a tour whose sponsors were the LGBT Logo. The True Colors Tour was to travel through 15 cities in Canada and the United States. The first and only studio album of Steininger Beauty Killer made its debut in 2009.
It was a hit and managed to peak number 7 on the US Billboard Top Electronic Albums chart. The Beauty Killer album had songs such as Lollipop Luxury featuring the female icon Nicki Minaj. After this excellent performance of his record, Lynn went on tour to promote his music. In the following year of 2010, Steininger signed to Konvict Muzik with the hopes of releasing his second album. The founder of Konvict Muzik was Akon, who referred to Star as 'the next Lady Gaga".
However, the album has never been released. He quit the music industry in 2013 under unknown circumstances. He later acknowledged that signing to Akon's record label Konvict Muzik was the greatest mistake he had ever made. Lynn however featured in Keysha's music video in 2010 for her single entitled 'Take it Off.' Over time, he has made several musical performances such as the Blood on the Dance Floor, Millionaires, Deuce, and Larry Tee.
Jeffree Star Cosmetics
Steininger founded his e-commerce make up brand called Jeffree Star Cosmetics in 2014. He used his life savings to start the makeup brand. Since Jeffrey had quit his music career, he was almost filing bankrupt and therefore wanted an inevitable future in another field.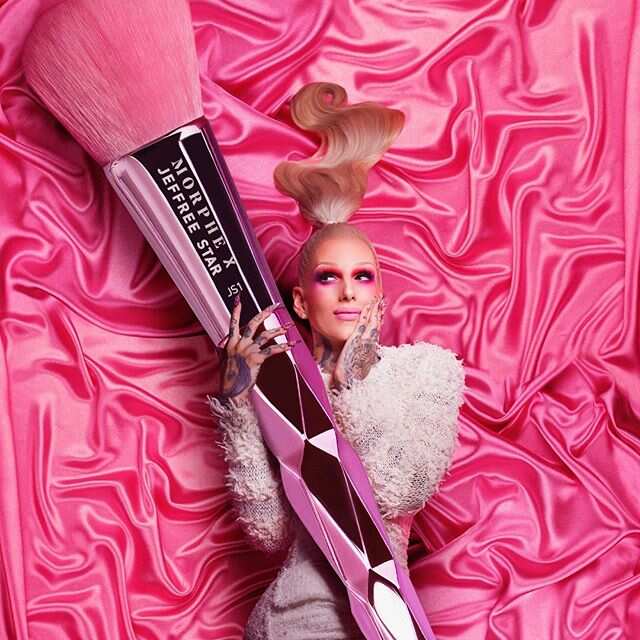 He began making YouTube videos and posting them as a means of promoting his brand. Steininger eventually became a sensational YouTuber and acquired 13 million subscribers and over 1.5 billion views.
READ ALSO: Sandra Bullock net worth, plastic surgery, husband and children
Jeffrey's first cosmetics were a collection of velour liquid lipsticks. After the velour lipsticks, Lynn launched the highlighter palettes, eyeshadow palettes, lip scrubs, highlighter palettes, clothing, and various accessories such as makeup bags and mirrors. His first East Coast location to sell the cosmetics was The Morphe store at the Westfield Garden State Plaza in Paramus, New Jersey. Over time, Jeffree Star Cosmetics has evolved to become a multi-million dollar company.
How old is Jeffree Star?
Star was born on the 15th of November 1985. Therefore, Jeffree Star age in November 2019 will be 34 years.
Jeffree Star gender
Due to his love for pink wigs, most people cannot help but be sceptical about the gender and sexuality of the beauty guru. Jeffree Star before moving to Los Angeles was just another guy with short hair. He only applied makeup to school but never wore wigs. However, after launching his cosmetic line, he began wearing makeup and wigs, as a means of promoting his cosmetic line. He is not a woman or a transgender. Star has confirmed he is gay and gone ahead to introduce his boyfriend to the world.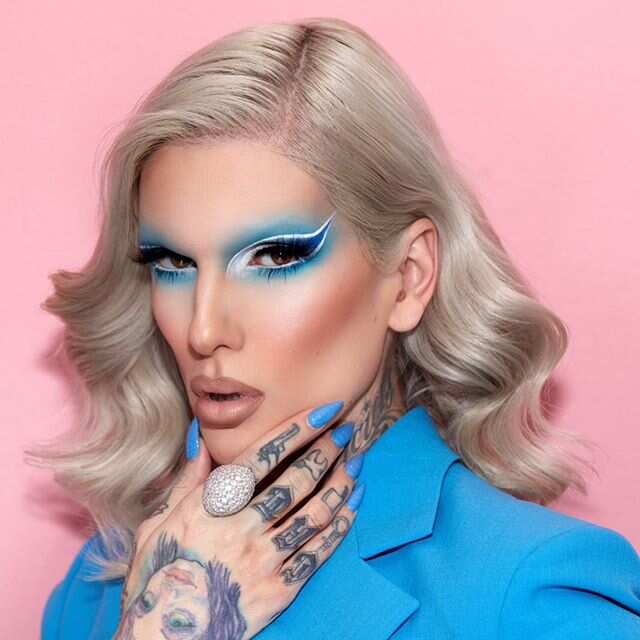 Jeffree Star boyfriend
The founder of Jeffree Star Cosmetics does not lack in his romantic life. He has a hot boyfriend by the name Nathan Schwandt. Nathan is a sket boarder who has a significant influence on Instagram. The two began dating in 2015 and have been a couple since then. From the Instagram posts of the two, it is clear that they are fond of each other and enjoy each other's company.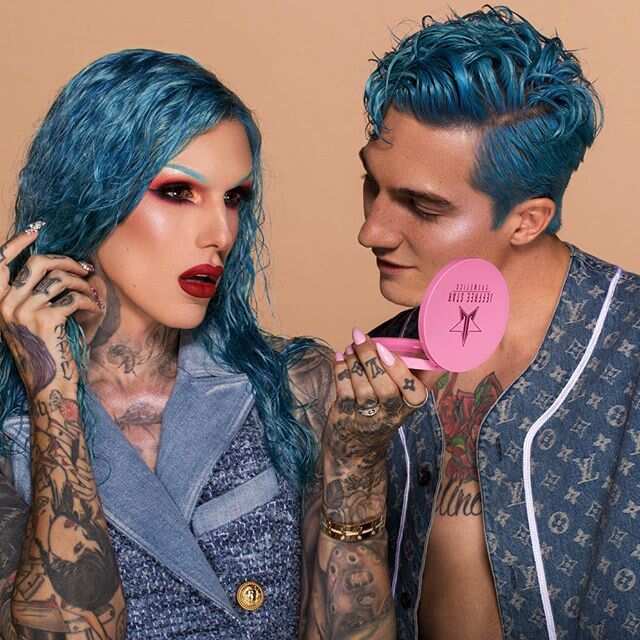 On March last year, the two took to their Instagram to celebrate their third anniversary. They sent cute romantic messages to each other, proving that they were deeply in love with each other.
Jeffree Star plastic surgery
Unlike most celebrities, Steininger is not ashamed to reveal that he has been under the knife. Jeffree Star before plastic surgery was just your typical guy next door. However, after going under the knife, Lynn was almost unrecognisable. Steininger has hinted at some failed plastic surgeries but assures his fans that he got the look he wanted.
Lynn is a talented makeup artist. He has proven without a doubt that he is changing the makeup industry for the better. His cosmetic line has, in turn, contributed to Jeffree Star net worth which increases over time. His fans have already begun speculating new products from Steininger. However, only time will tell.
READ ALSO: Kevin Gates net worth, bio, age, height, real name, death rumors
Source: Legit