There are several high paying jobs in Nigeria as most of these jobs demand creative skills, technical expertise or formal education. If you possess any of these qualities, you could be fortunate to function amongst the highest paying professionals in Nigeria.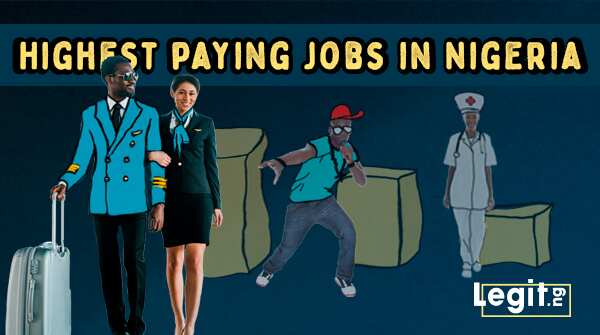 Below are six high paying jobs which should make anyone live comfortably without much worry:
1. Entertainment (Actors and Musicians):
The entertainment industry all over the world is very lucrative. They make millions of naira by just entertaining people. When it comes to A-list Nigerian musicians such as Davido, Wizkid, Olamide, Tiwa Savage and more, they make as much as N8million per show.
The movie industry do not make as high as the music industry but when Nigerians see a good movie, they don't mind going to the cinema to watch it over and over again. Here the Nollywood movie producer can make millions of naira from the box office.
2. Medicine: as much as most people believe doctors are not paid well in Nigeria, they are one of the few earning so much money due to your qualifications, position and level of experience. For instance, a senior medical consultant might earn about N1million due to his or her area of specialization.
3. Law: The first few years after being called to bar might not be financially friendly but it is one of the most prestigious professions in Nigeria. Due to the boldness, experience it takes a lawyer to represent a client in court, they tend to earn massively.
4. Aviation: flying a plane is one of the most risky jobs but many hold it in high esteem. Depending on the level of expertise and experience, it is said that a Nigerian pilot can earn between N500,000 to N1million monthly. However, these salaries vary from one airline to another but one must be aware that it takes a lot of tedious trainings to become a professional pilot.
5. Engineer: No doubt, everyone wants to be an engineer. Majority had this dream from childhood but few achieve this dream. These set of people work with multimillion oil companies. However, petroleum, chemical, electrical/electronic and mechanical engineers earn between N8m to N12m annually. Also, computer engineers make about N10million yearly.
6. Sailing: Sailors are rare to find in Nigeria but they make good earnings as well. Just like a pilot, it also takes a lot of great experience and expertise to sail a ship. However, studying to become a sailor are learnt in few Nigerian universities.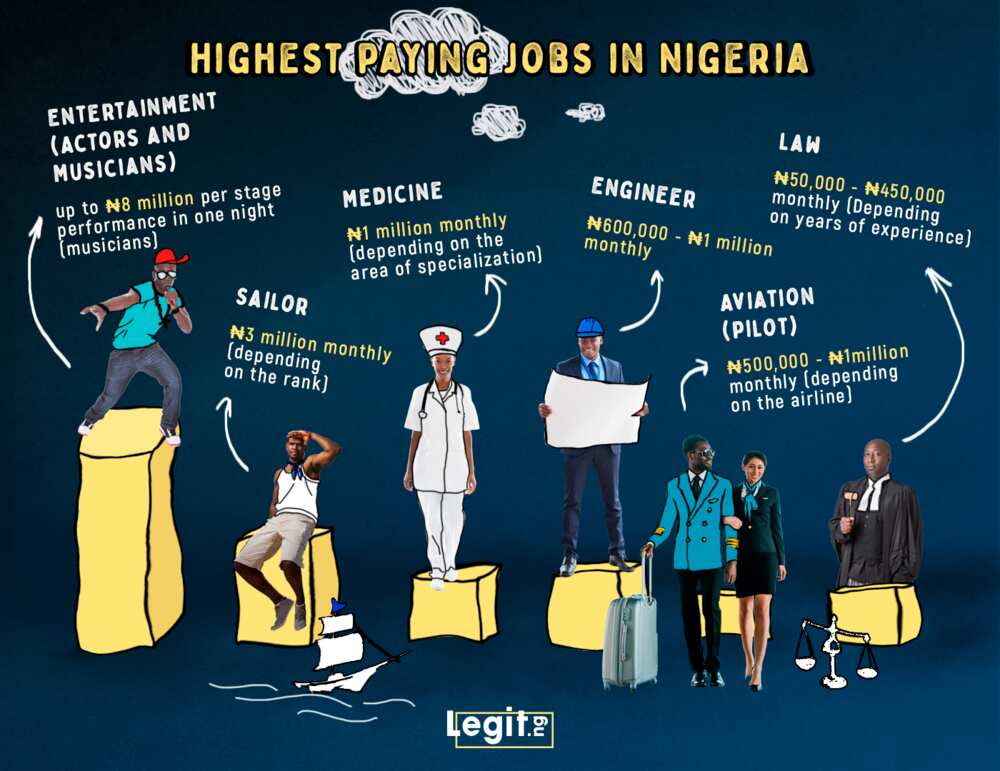 Pick your jobs wisely!