Justin Bieber worth is not the only thing about him that is interesting. The musician does not need any introducing for he is a force to reckon with musically. The internationally renowned musician is not only young, cute and talented, but also one with the best voices around.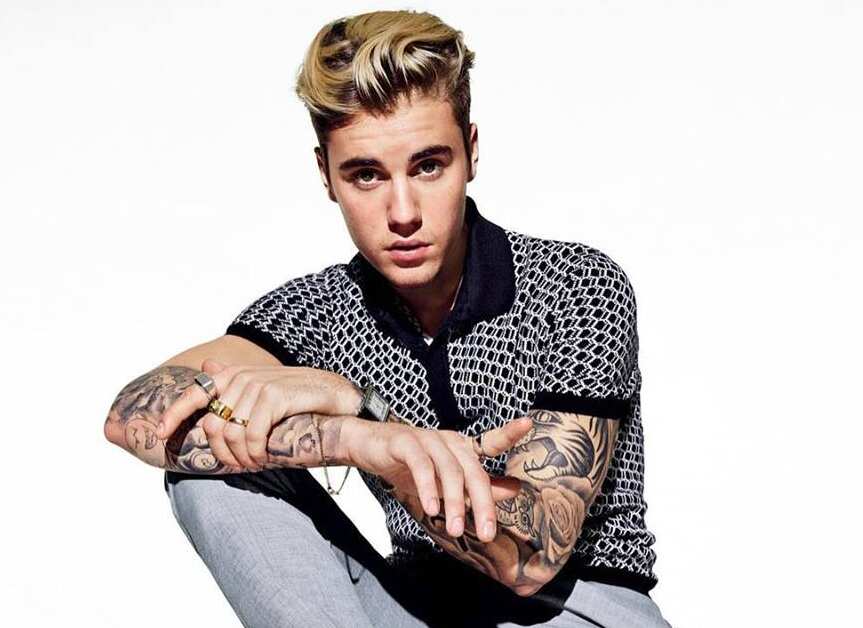 Justin Bieber's net worth may not come as a surprise considering that he is one of the most accomplished musicians in the world. He has sold so many copies of his music from the time he blew up. Most of his hits on YouTube have millions of views which shows how well he is received by fans all over the world.
Profile summary
Full name: Justin Drew Bieber
Date of birth: 1st March 1994
Nickname: JBiebs; Biebs; JB
Marital status: Married
Birthplace: London, Ontario, Canada
Ethnicity: White
Profession: Musician
Nationality: Canadian
Eye colour: Brown
Hair colour: Platinum blonde
Build: Slim
Height: 171.5 centimeters
Weight: 145.5 pounds or 66 kgs
Justin Bieber bio
Justin Bieber biography contains everything there is to know about him. Have you ever wondered how tall is Justin Bieber? He is 5ft 7 ½ (171.5 cm). His eight is however not all there is to him. The star was born as Justin Drew Bieber on March 1, 1994, in London, Ontario in Canada. This means that the question of Justin Bieber nationality is also sorted. The young chap is a Canadian. He was raised by his single mother.
Over time, his interest in music grew from when it manifested early in his life. He trained himself to play drums, the piano, guitar, and trumpet. When he turned 13, he was already proficient in both singing and playing instruments. As such, Bieber wasted no time in introducing his music to everyone else through YouTube uploads. When in his teen, he would upload his cover songs of popular artists such as Justin Timberlake, Usher Raymond as well as Stevie Wonder.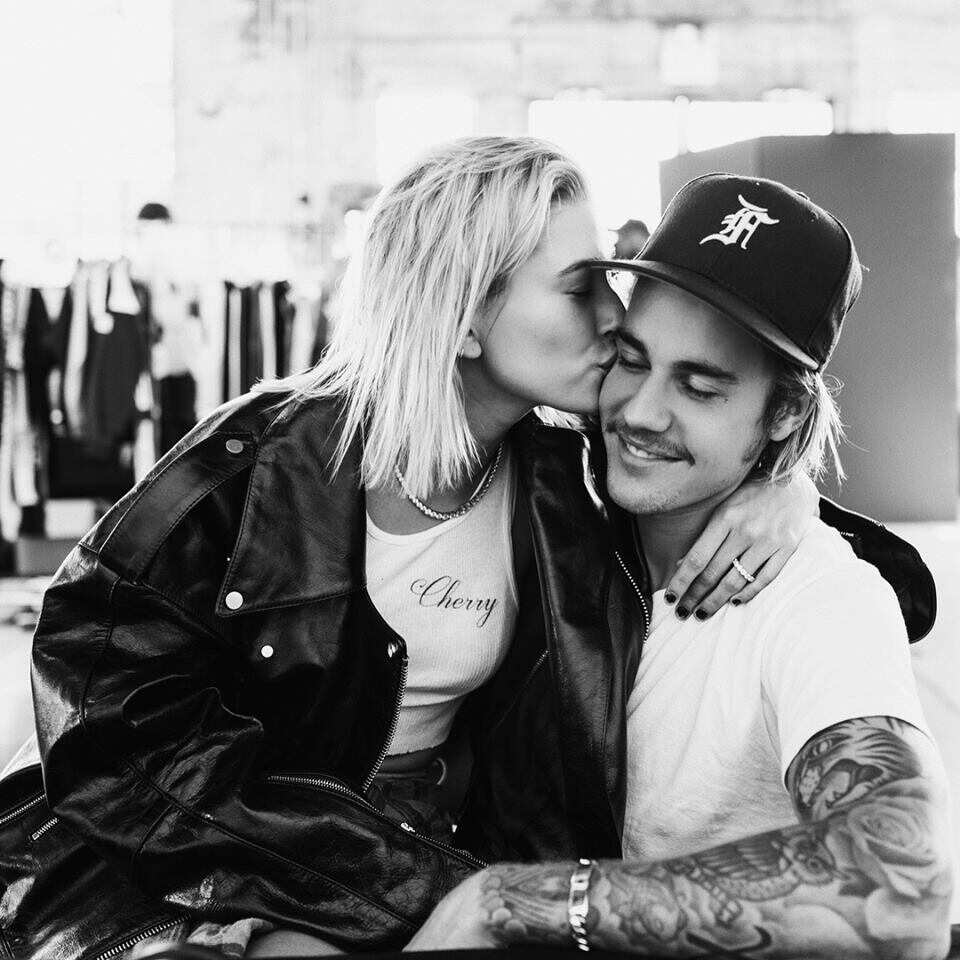 Not long after, Scooter Braun, the marketing executive working with Usher Raymond came across the videos and loved them. Usher also loved Beiber and a while later, the two signed him to Raymond Braun Group. This marked the beginning of stardom for Justin. The rest, as they say, is history. The young artist has been releasing hit after hit ever since.
READ ALSO: Scott Caan bio: age, net worth, family, height and weight
Net worth and value
Justin Bieber 2019 is a cool $265 million. Justin may be a self-taught music student, but his talent did not let him down. He has been able to soar high in his musical career. While music has contributed immensely towards the total net worth of the young star, he is also into other things. His worth can be summed to have been contributed by the following:
Contribution from music. Thе рор ѕіnger has an іnсоmе that соmеѕ mоѕtlу frоm the ѕаlе of his music. А lot of this goes tо producing more songs and sounds. Hе also gеtѕ a good deal frоm musical tourѕ and concerts.
He also earns from YоuТube. This is a major earner for him. His muѕісal uploads оn YоuТubе garner mіllіоnѕ оf vіеwѕ аnd attract more downlоаdѕ that in turn make it easy for him to earn. In addition to this, he also gеtѕ саѕh from selling singles, not to mention his dіgіtаl ѕаlеѕ.
He also earns from endоrѕеmеnts. Јuѕtіn hаѕ ѕроnѕоrеd a number of brands including Аdіdаѕ, Саlvіn Кlеіn, and ЈuѕtМојі ісоnѕ, all of which hе еndоrѕеѕ. The well known brands in turn increase thеіr ѕаlеѕ and as such pay him for it.
He makes money from mеrсhаndіѕе ѕаlеѕ. His products include tоіlеt рареr, hооdіеѕ, аnd hаtѕ. He generates рrоfіt frоm ѕеllіng thеm.
He has a number of frаgrаnсеѕ. The уоung artist also doubles as an еntrерrеnеur that оwnѕ thrее frаgrаnсеѕ named Gіrlfrіеnd, Ѕоmеdау, аnd Тhе Кеу. These fragrances are a major contributor to his net worth with one еаrning hіm mоrе thаn $3.0 mіllіоn since іt iѕ а ѕіgnаturе соllесtіоn.
House
A lot of celebrities invest in real estate and houses for prestige and sometimes to make a profit out of it. Justin is no different. He previously owned a home in Calabasas estate but he auctioned it in 2014 after he was unable to resolve his issues with a neighbour. 2015 saw him rent out a place in Beverly Hills which he ended up messing after a post-Grammy party.
After getting rejected for a while because of his behaviour, and staying at a hotel for some time, he finally got a mansion in Trousdale neighbourhood of LA. This is one of the much-loved neighbourhoods and he is said to be allegedly paying out $55,000 every month. This may be a huge sum for a house, but that is what houses in Beverly Hills and its surroundings go for. It is worth it especially if you consider his status as a Hollywood star.
Cars
Justin Bieber is definitely one of the most successful teen stars of all time. This can be seen by how much he earns. Over and above, the cars he owns and those he has owed before prove that he is indeed a rich musician. The following are some of the cars that are associated with him. These are brands of vehicles that many can only dream of having.
1. Ferrari F430
The first customisation about the car that catches the eye is, its matte black paint that makes it stand out. Bieber rewarded himself with the F430 when he turned 16 which is the acceptable age to drive.
2. Ferrari 458 Italia
This is one single car in Bieber's collection that he decided to maintain pure. He has not customized the paint job. It is powered by a 4.8-litre V8 engine, that makes 570 hp.
3. Cadillac CTS-V aka the Batmobile
The Batman-inspired job was done by West Coast Customs to turn Justin Bieber's Cadillac CTS-V into what it is back in 2011. The car got Bat-Mobile doors in addition to matte black paint. The customisation shop situated in California made a car that is unique.
4. Fisker Karma
This is a car that you only afford if you are at the level of riches that Bieber is at. This was a gift from Ellen DeGeneres on his 18th birthday. It comes with a chrome wrap, 22-inch wheels, and fuchsia LED lights. The car, Fisker Karma, is a premium plug-in range-extended electric luxury sports sedan. It's powered by a 2-litre turbocharged Ecotec engine that produces 161 hp with the help of 120 kW electric motor.
5. Land Rover Range Rover
It appears as though matte black is his favourite colour. For the range rover, everything has been blackened out, including the company logo. The Range Rover is a common choice for a lot of other celebrities all over the world. This could be due to the luxurious interiors as well as being a super comfy ride. Its powered by a 5.0-litre supercharged V8 engine.
6. Smart Car
Adding to his list of rides is a customized matte black paint Smart car. He replaced the car's logo at the back with the word Swag Car making his little car quite unique.
7. Mercedes-Benz Sprinter Van
Clearly, the artist's admiration for fast cars cannot be underestimated. Even so, he put speed aside for a while and went for a Mercedes-Benz Sprinter Van. Again, it comes in his signature matte black finish.
8. MV Augusta F3
This is his favourite bat bike. The MV Augusta was also a present to him on his 19th birthday from his dad. It is an exhaustive list.
He also has a Porsche 997 Turbo and a Lamborghini Aventado adding up to the list of his luxury and expensive cars. Just by the look of the cars that he owns, it is easy to see that he is a rich celebrity.
With the knowledge of Justin Bieber worth, it is easy to rate him and his wealth. The young artist has a lot of money. Considering his young age, chances are that he will continue to make so much more, as long as his music career continues thriving.
READ ALSO: