Robert Downey Jr. net worth, age, height, wife, death hoax
Robert Downey Jr. is a famous actor who gained great popularity due to his superhero role in most Marvel films. He has managed to embrace this superhero role of Iron Man, making him one of the most respected actors in the world. Due to this, Robert Downey Jr. net worth has increased over time.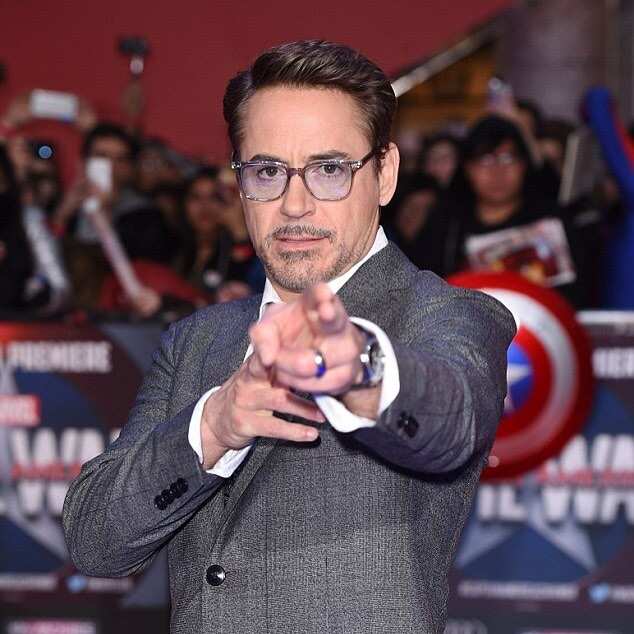 In this article, we will take a look at the biography of one of the most popular actors in America. It is the bio of Robert Downey Jr. We will discuss his age, height, net worth, wife, address his death hoax, and finally give you the answer to the most asked question: "How old is Robert Downey Jr. now?"
READ ALSO: Kevin O Leary net worth, house, age, height, wife
Robert Downey Jr profile summary
Full name: Robert John Downey Jr.
Date of birth: 4th of April 1965
Marital status: Married
Net worth: $300 million
Birthplace: Manhattan, New York City
Profession: Actor
Nationality: American
Online presence: Instagram, Facebook, Twitter
Robert Downey Jr. bio
Robert John Downey Jr. was born on the 4th of April 1965 in Manhattan, New York City. He was the youngest of his siblings. His father, Robert Downey Sr. is an actor and filmmaker. He is of half Lithuanian Jewish, one-quarter Irish, and another quarter Hungarian Jewish descent. Jon's mother, on the other hand, was of Scottish, Swiss, and German ancestry. She was called Elsie Ann. Elsie Ann was also in the film industry as her husband, and she was an actress who made appearances in the Downey Sr.'s films.
Initially, Robert went by the name Elias which was the family name. However, Downer Sr. made changes to the title when he went to enlist in the army. John and his sister Allyson were brought up in Greenwich Village. In his childhood, John acknowledges that drugs were easily accessible in their home. His father was a drug addict, and he allowed John to smoke marijuana at the mere age of six. Since his father was also smoking pot, John saw this as a bonding opportunity for the two.
Robert eventually started abusing alcohol and was the verge of becoming a drug addict just like his father. Due to this particular reason, his father much regrets introducing him to smoking marijuana. As a teenager, John attended the Stagedoor Manor Performing Arts Training Center which is in upstate New York City. Later in 1978, his parents got divorced, and he, therefore, had to move to California to stay with his father. However, in 1982, John dropped out of Santa Monica High School and moved back to New York City to go after an acting career, full-time.
Robert Downey Jr. net worth
Most people believe that this respected American actor is among the top-earning actors in the world. Thus, they expect his net worth to be extremely high. As of 2019, Robert Downey Jr. net worth was estimated to be around $300 million.
John's acting career
Downey Jr. began his acting career in his childhood. He got minor roles in his father's films. He made his debut when he was just five years old. It was in his 1970 absurdist comedy Pound. His acting caught the eye of most producers and directors and therefore when turned seven, Downey Jr. appeared in the surrealist Greaser's Palace of 1972. It was pretty clear that John was going to take after the footsteps of his father and become a great actor.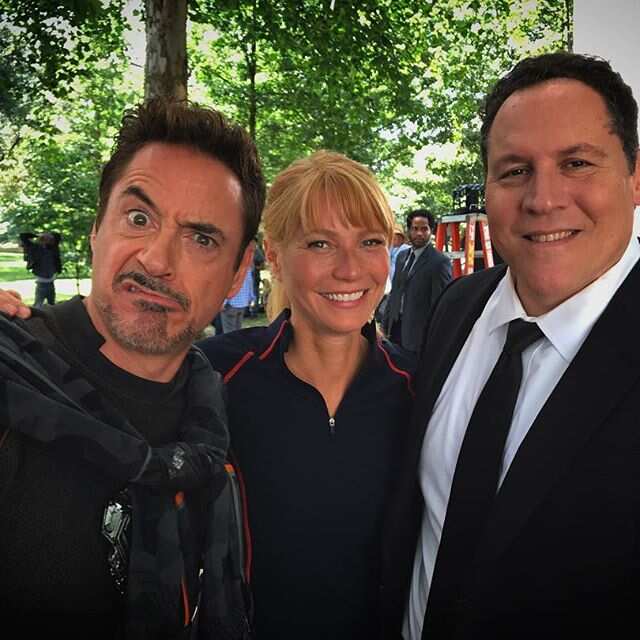 After turning ten, John started studying classical ballet as a segment of his broader curriculum. The classical ballet lessons were in England where he was currently residing. As the actor grew up, he got to feature in so many movies. Some of these classics include the Tuff Turf where he played as James Spader's character, John Hughe's Weird Science where he was a bully, the 1987 film version of Bret Easton Ellis where he played the role of a drug-addicted rich boy, Chaplin in 1992 where he starred as Charlie Chaplin, among many others.
READ ALSO: Rachel Bush bio: age, net worth, boyfriend, baby, what happened with Lebron
All these appearances were indications that he was on the rise to stardom. However, his acting career almost came to a halt due to his drug-related problems. Downey Jr. went in jail on multiple occasions due to drug charges. Most of his drug charges revolved around marijuana, cocaine, and heroin. John was frequently in and out of drug treatment programs, but this did not bring an end to his drug abuse.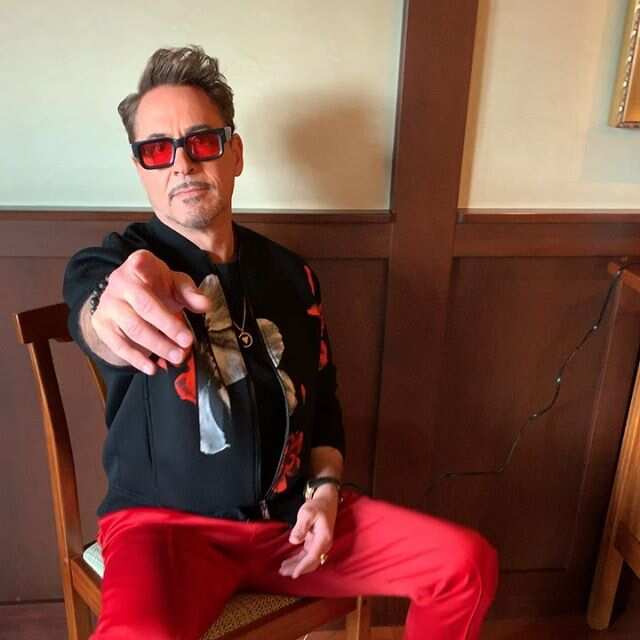 However, after years of relapsing, attending drug treatment facilities, and therapy, Robert Jr. bounced back and picked up where he left in his acting career. He landed his first job after rehab in August 2001. The job was of lip-syncing in the video for Elton John's single 'I want Love.' After producers and directors saw Robert was right back to his acting, they began giving him gigs. John acquired character roles in the films Air America, and the 2003 film The Singing Detective.
He got to feature in Family Guy before making a debut in 2008. The 2008 appearance was in the blockbuster films Iron Man and Tropic Thunder. Downey played the character role Iron Man in the blockbuster movie. Robert Jr. acknowledges that he had to gain over 20 pounds of muscle in five months so that he could appear like he had the muscle to forge iron. Iron Man was released globally between April 30 and May 3, 2008. Its grossing was over $585 million worldwide.
On the other hand, Tropic Thunder received 83% positive reviews, and grossed $180 million in theatres, before its release on November 18, 2008. Due to his amazing roles in these two movies, Robert has become one of the most admired actors in the world.
How tall is Robert Downey Jr.?
The iconic Marvel actor is 5' 8½" tall. Therefore, Robert Downer Jr. height is 1.74 meters.
How old is Robert Downey Jr.?
The American actor was born on the 4th of April, 1965. Therefore, if you were wondering how old the actor is, from calculations, Robert Downey Jr. age as of 2019 is 54 years. Robert Downey Junior age surprises most of his fans because they do not want to see him age at all. The truth of the matter is age does not seem to be a factor hindering him from delivering quality movies. Thus, his fans ought to relax and wait for his upcoming films.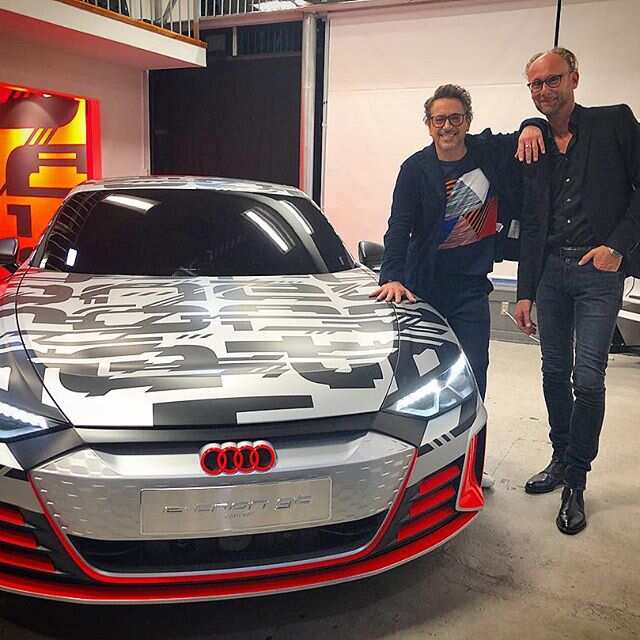 Is Robert Downey Jr. dead?
There have been rumours that Robert is dead. His silence especially during the period when he was in the drug rehabs was the primary cause of the speculations. Since he was mostly in and out of the rehabs and absent in most movies, these led fans the assumptions that he was dead. These rumours seem to have spread so much since most of his fans worldwide were seen anxiously waiting for the confirmations regarding the talks. The actor is alive.
Robert Downey Jr. wife
Robert has married two women over the years. The first wife was Deborah Falconer who he married on the 29th May 1992. The couple had one child but later divorced on the 26th of April 2004. After the divorce, John bumped into Susan Downey. The two began dating and got married on the 27th of August 2005. The two have been married since then and have two lovely children.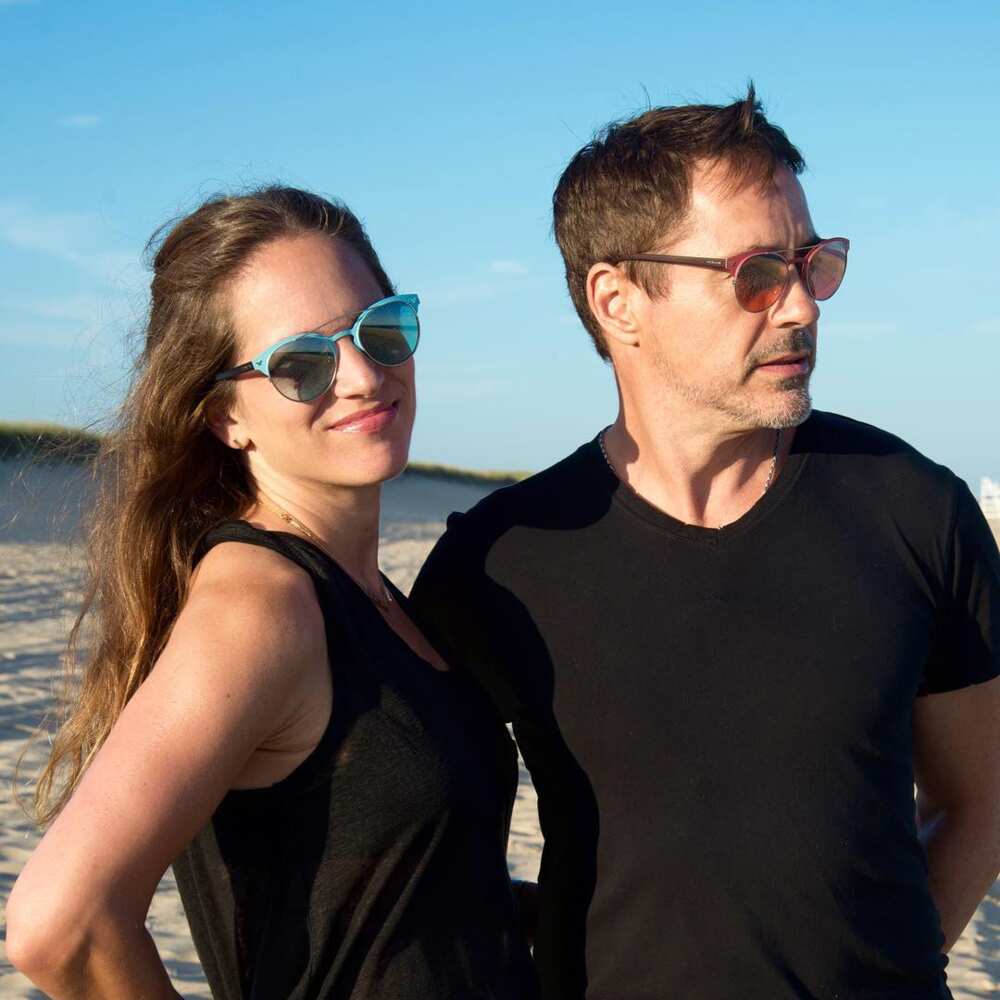 Blockbuster films such as Iron Man have made Robert Downey Jr. net worth to increase. Since he is a reputable actor in the world, it is confident he will land multiple roles in the coming years. Admirers are eagerly waiting for more of his exciting films.
READ ALSO: Dan Bilzerian net worth age, height, father, girlfriend
Source: Legit.ng