Manuela Escobar bio: top 10 facts about Pablo Escobar daughter
Manuela Escobar is the only daughter of the worldwide known drug baron from Columbia Pablo Escobar. Pablo raised his daughter as a real princess, this famous drug dealer was one of the wealthiest people in the world. Find out top 10 amazing facts about Pablo Escobar daughter.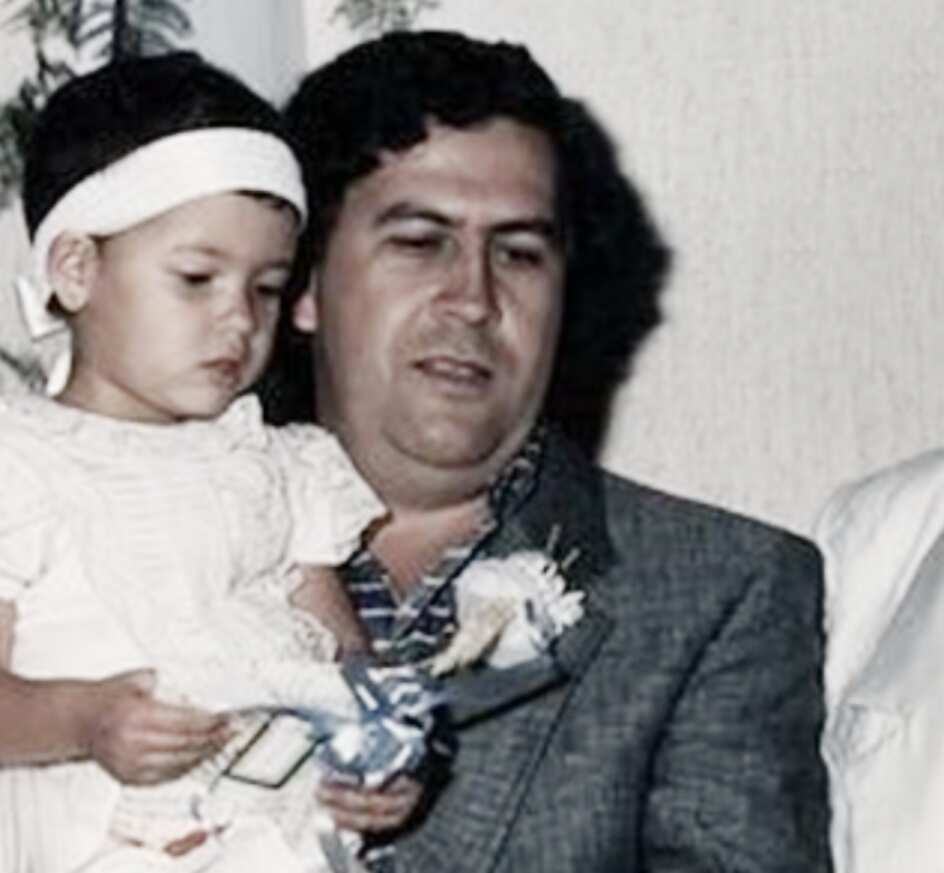 Manuela Escobar, the daughter of Pablo Escobar, lived in a fairytale until 1993, when Colombian national police killed her father. After the death of the criminal, Pablo Escobar children and wife were forced to leave the country and be in hiding because many drug dealers wanted to kill them. How did the girl live all these years and where is she now?
Manuela Escobar profile summary
Full name: Manuela Escobar Henao
Date of birth: May 01, 1984 (current age 35 years old)
Ethnicity: Colombian
Marital status: unknown
Brother: Sebastián Marroquín (Juan Pablo Escobar Henao)
Mother: Maria Victoria Henao
Manuela Escobar Henao top 10 facts to know
Manuela is the second child in this family; her older brother was born on February 24, 1977.
In her childhood, she was a daddy's girl; the father loved her so much and could do anything for her. Once he ignited 2 million dollars to keep his daughter warm during the night of hiding in the mountains. He also made a gift to his daughter; it was a pony horse with attached cow horn and fake wings.
Some resources claim that Pablo forced one of his lovers to stop her pregnancy because of the promise to Manuela that she will be the last offspring of her father.
A fairytale life of Pablo's princess ended when she was 9 years old. In 1993 the drug baron was killed, and his family faced a lot of difficulties and dangerous situations. They tried to change their names and run away from drug dealers who wanted to kill them. The family tried to hide in several countries including Brazil, Ecuador, South Africa, Peru, and Argentina and settled down in Argentina.
READ ALSO: Pablo Escobar wife, son and daughter
Manuela changed her name to Juana Manuela Marroquin Santos.
Escobar family started to live a normal middle-class life after settling in Argentina. The mother tried to start her own business, but her true identity always forced her to hide, once she was even incarcerated for a month. Such circumstances forced Manuela, to leave school and continue a private form of education.
Manuela Escobar net worth is unknown. Her brother claimed that she studied public relations, but she could not find any job.
Some resources claim that currently she lives with her brother, suffers from depression, and even tried to commit suicide.
Personal life of Pablo's daughter is also unknown because she stays away from the spotlight. She is not active in social media, and it seems like she lives a quiet, closed life.
Her brother and mother are quite public persons, the brother even published his book called 'Pablo Escobar: My Father' (2014), but Manuela stays away from any public activity.
Manuela Escobar today life seems not so happy; she was a princess of her father, but after his death, the life of his family changed dramatically. Fortunately, the brother and mother support Manuela and the family live its new life.
READ ALSO: Who got Pablo Escobar money after he died?
Source: Legit.ng