Kevin Durant net worth, salary, house, biography, girlfriend, is he married?
Even if you are not a basketball fan, I bet you have heard of the name Kevin Durant. It is one famous name that fans are always heard chanting in the courts, especially when the Golden States Warriors are playing. He is among some of the most professional basketball players in the United States, making Kevin Durant net worth to be extremely high. This NBA superstar has indeed marked his spot in the court and proven to be an admirable player.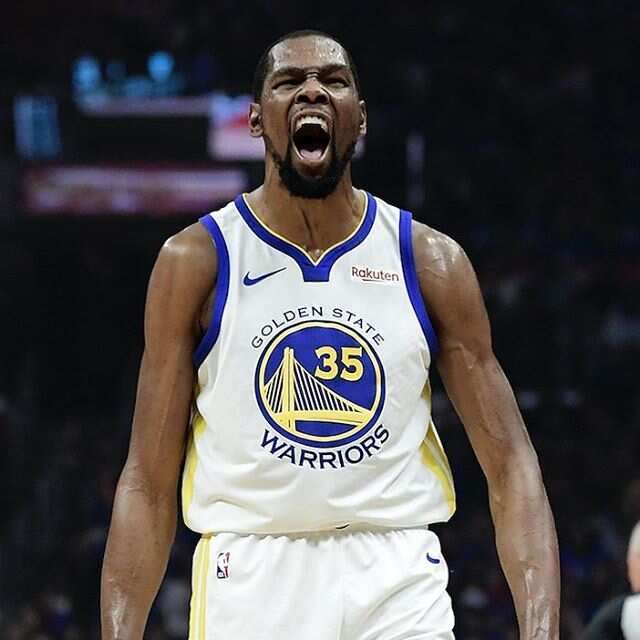 In this article, we will give a comprehensive overview of Kevin Durant — starting from his biography as a talented basketball player, his salary, age, net worth, house, and finally to the question all of you might be wondering: is he married?
READ ALSO: Scott Caan bio: age, net worth, family, height and weight
Kevin Durant profile summary
Full name: Kevin Wayne Durant
Nicknames: The Second Coming, KD, K-Dog, and The Durantula
Date of birth: 29th September 1988
Net worth: $170 million
Birthplace: Washington, D.C
Profession: Professional basketball player
Current team: Golden State Warriors
Nationality: American
Height: 6' 11¾."
Online presence: Instagram, Facebook, Twitter
Who is Kevin Durant?
Kevin is an American based basketball player. This professional basketball player plays for the Golden State Warriors of the National Basketball Association (NBA). He is the brother of Brianna, Tony, and Rayvonne. This great player has been quite successful in basketball; he has won two NBA championships in his career.
Some other awards he has received include an NBA most valued Player Award, two NBA All-Star Game Most Valued Player Awards, the NBA Rookie of the Year Award, two final MVP Awards, four NBA scoring titles, and two Olympic gold medals.
The athlete is also a member of eight All-NBA teams and ten NBA All-Star teams. It goes to show that he has talent that is much admired by others who would want to have him in their units.
What is Kevin Durant net worth?
Wayne is one of the highest earning professional basketball players in the world. Even off-court, this player has sources that seem to bring him income. It is because he has some endorsement deals with successful companies such as Foot Locker and Nike. Therefore, it is no surprise that most of his supporters tend to ask for the net worth of Kevin Durant and Kevin Durant salary. As of 2019, Kevin Durant net worth is estimated to be around 170 million dollars.
Kevin Durant biography
Durant was born in Washington, D.C. on the 29th of September in 1988. His parents are Wanda (nee Durant) and Wayne Pratt. However, Wayne left the family when Durant was little and eventually made Wanda and Wayne to divorce. After the divorce, Barbara Davis, the grandmother of Durant helped raise him. Wayne later came back to Durant's life around the time when he was thirteen. During this time, his father travelled with son and took him to various basketball tournaments.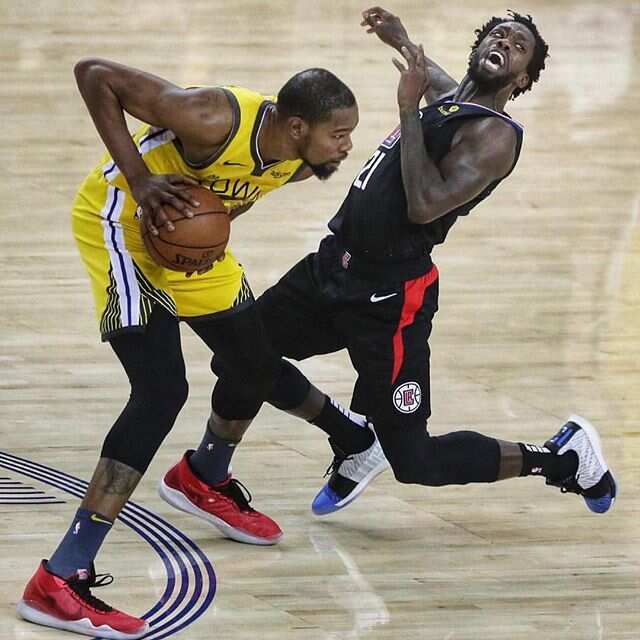 He grew up in Prince George County in Maryland. When he was about 13 years old, he was unusually tall. He stood out due to his height in middle school. K-Dog was around 6 ft 0 during middle school. He grew admiring Vince Carter and therefore always wanted to play the Toronto Raptors. It was his favourite team. However, he played Amateur Athletic Union (AUU) in Maryland, alongside his long term friends Michael Beasley, Greivis Vasquez, and Ty Lawson.
He later began wearing #35 as his jersey number, as a way of honouring his AUU coach, Mr. Charles Craig, who passed away when he was 35 years old. He later committed himself to the University of Texas where he was named the Washington Post All-Met Basketball Player of the Year. In addition to that, he was also named the Most Valuable Player (MVP) of the 2006 McDonald's All-American Game.
READ ALSO: Sarah Snyder bio: Age, parents, net worth, relationship with Jaden Smith
He began playing basketball professionally in 2007 when he got an opportunity to play as the second overall pick of the Seattle SuperSonics in the 2007 NBA draft. The 19-old superstar managed to register 20.3 points, 4.4 rebounds, and 2.4 assists at the end of the season. Due to his debut in the Seattle SuperSonics, he relocated to Oklahoma City where he joined the Oklahoma City Thunder in 2008. He set the Rookie Challenge record with 46 points during the 2009 NBA All-Star Weekend.
However, before the 2010-11 season began, he announced that he had just signed a five-year contract with the Thunder, which he estimated to be worth at least $86 million. He led the Thunder to win 55 seeds and defeating the Denver Nuggets and Memphis Grizzlies. Kevin was the MVP of the 2013-14 season. In 2016, he joined the Golden State Warriors where he plays up to date.
Kevin Durant birthday
This impressive basketball player was born on the 29th of September in 1988. Therefore, from calculations, he will be turning 31 years old in September of 2019. Given that Kevin is so young; his admirers cannot wait to see what he will do in the coming matches. However, one thing that is crystal clear is that he is already an icon to most young basketball players out there.
Is Kevin Durant married?
One of the significant question fans search online and honestly want to know Kevin Durant's girlfriend. Kevin Durant wife and Kevin Durant gf searches seem to be blowing up the internet, and at an alarming state.
There are no confirmations regarding the marital status of this talented and dashing NBA player. Similarly, he has not come out to say who he is currently dating. Hopefully, by now you know rumours regarding Kevin Durant's wife are mere propaganda.
Kevin Durant hometown
Kevin was born in Washington, D.C. However, he grew up in Prince George's County in Maryland.
Kevin Durant house
Due to the popularity, Durant has acquired over the years; fans cannot help but speculate where he lives. It, therefore, comes as no surprise to see fans searching online on the house where he lives. He recently bought a 5,136 square foot Oceanside house in Malibu. It is estimated to be worth $12.05 million.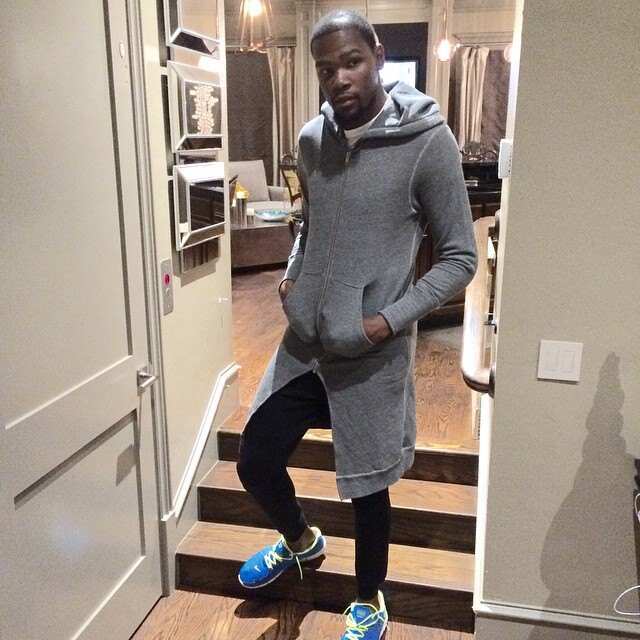 This house is said to have six baths and four fantastic bedrooms. This only goes to indicate that Kevin Durant net worth is significantly high.
Other interesting facts about this NBA superstar
Despite being so skilled in the court, he had to miss some basketball games due to a knee injury. In the 2016-17 season, he missed 19 games. However, after he returned, he led his team win against the New Orleans Pelicans by scoring 16 points, ten rebounds, and six assists.
Among the basketball players the world should keep an eye on, Kevin Durant has to be at the top of the list. This skilled NBA player is setting so many records and does not seem to be holding back any of his skills. The NBA superstar Kevin Wayne is a representation of greatness based on his performance track. He has proven to be a great player with many tricks up his sleeves and, therefore, the reason behind Kevin Durant net worth being so high.
READ ALSO: Will Ferrell net worth, age, height, ethnicity, wife, children
Source: Legit.ng