Christians around the world are celebrating Easter, which is a special celebration of the resurrection of Jesus Christ.
It is arguably one of the most important dates on the religious calendar. Easter marks the end of Lent, a 40-day period of fasting and reflection. The day holds the promise of victory over death, a new life and the forgiveness of sins.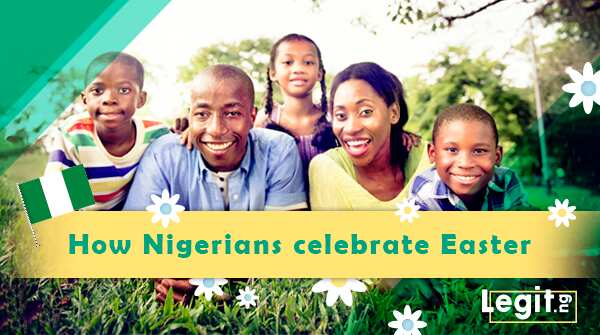 However, everyone have a special way of celebrating Easter. The celebration begins from Palm Sunday to Good Friday and finally ends on Easter Sunday. Aside from going to church on this day, people seize the opportunity to spend time with family and friends.
Below are ways to which people celebrate Easter:
Picnic:
Everyone wants to spend time with family and friends outside their busy schedules. So, Easter holidays are one of the few days they look forward to. Because they want to spend a memorable time together, they go all out to the beach or on the lawn of their home and everyone come around to share life stories of all that has happened to them when they were apart.
This also extends to other fun spots such as the beach, amusement parks, eateries and much more.
Cinema:
Going to the cinema with loved ones is one of the best memories anyone would ever have. After church service on Easter Sunday, some families decide to go see a movie and go home afterwards to enjoy the rest of the holiday.
Cooking of Easter special delicacy:
Over the years, Catholics have celebrated Easter by eating this special delicacy, Frejon. This is a meal cooked with coconut milk and bean soup, which is eaten especially during the Holy Week.
The Frejon consumed in Nigeria is made of black beans cooked slowly overnight over a wood or charcoal fire, and then mixed with coconut milk to form a thick, sweet, smooth pudding. The beans are boiled to a thick soft paste and blended with coconut milk. Frejon is often served with fish stew, peppered snail and Garri Ijebu.
Concert:
In Nigeria, Easter holidays are one of the best times for entertainers to show off their skills. Most especially comedians and music artistes, they set up comedy shows and thousands of people troop in and out of the hall. However, they make so much money from organizing such events but at the same time, thrill everyone who came out to enjoy their holidays.
Easter vacation with family:
You don't have to be rich before you plan a vacation with your family or friends. But for the extremely rich individuals, they will love to travel to Dubai, London, Paris and the likes to enjoy the Easter celebration while an average Nigerian might just take a trip his or her hometown to enjoy the festive season.
Note: However, people celebrate Easter differently but making it worthwhile and remembering the reason for the celebration is all that really matters.
Happy Easter everyone!