Jeffree Star boyfriend Nathan Schwandt: age, height, brother, sexuality
Social media is something that affects our lives significantly. Some people have got this point, and now they are creating successful careers on such platforms as Twitter, Instagram, etc. If you are into all these things, you probably know the answer to the question "Who is Jeffree Star?" What about her better half? How much do you know about Nathan Schwandt? Read on to learn many interesting facts about Jeffree Star's boyfriend.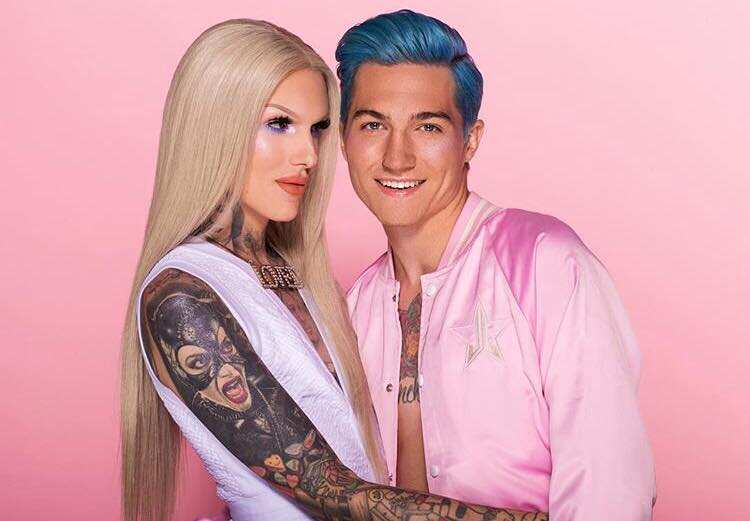 Most of us spend a lot of time on Instagram. It is possible to find any content you prefer nowadays. Someone enjoys funny videos, others are interested in wise quotes or different speeches by life-coaches, and some users, especially girls, just adore watching videos about make-up and beauty. If you are one of those people who love the beauty world and everything that is connected to it, we are almost sure that you follow Jeffree Star on Instagram.
As it usually happens, it is not enough for us only to follow someone, use his or her tricks when doing makeup, we also want to know everything about that person. That is why we are talking about Jeffree Star boyfriend Nathan today.
Nathan Schwandt profile summary
Full name: Nathan Schwandt
Date of birth: 18.08.1993
Birthplace: Michigan, USA
Nationality: American
Profession: Social media celebrity
Height: 175 cm
Weight: 72 kg
Partner: Jeffree Star
Hobbies: Playing the guitar, Mexican food
Online presence: Instagram, Twitter
Nathan Schwandt bio
He is a famous person on Instagram. He can be called a social media personality. Also, he is a model as well. A lot of people know him as a Jeffree Star boyfriend.
One of the most popular questions about him is "How old is Nathan Schwandt?" He was born on 18th August 1993, so Nathan Schwandt age now is 25 years old. His hometown is Michigan. There is almost no information about his family. All we know is that he has a brother, whose name is Zack and that Nathan Schwandt brother is working in kind of the same field. Unfortunately, there is no information about his parents. Maybe it means that he does not want to share all the facts from his biography with the public.
Before getting social media fame, he was working in a pet-shop. However, everything changed after he started dating the beauty guru. Nathan left his hometown and moved to California. He was that person who initiated the future star to begin his career on YouTube. He appeared in Jeffree's videos sometimes, but in fact, all the "massive" work on the YouTube channel with media content was done by his partner.
Now Jeffree Star became a brand. He has his own cosmetics line, and his channel is one of the most popular on YouTube. Schwandt always supported his partner, and he even took part in his activities. For example, he was responsible for the logistics department at Jeffree's warehouse. The couple "Nathan Schwandt Jeffree Star" even started a cannabis business. Jeffree does not drink alcohol at all, but he said that he loves cannabis.
Schwandt still appears in Star's videos from time to time, but he successfully runs his own popularity as well. He can be called a social media star now. Over 1.9 million people follow his Instagram profile.
Nathan Schwandt gay or not?
The Jeffree Star Nathan Schwandt love story began in 2015, and it continues till today. They met each other on Instagram. They were chatting a lot and making video calls, and then Jeffree invited his future boyfriend to Los Angeles. It was the place where all this love story started. As we already know, Schwandt moved to California to live with his love. Although they have lived together for some years already, the couple is not going to get married yet. They have an incredible trust-level in their relationships. Jeffree knows Nathan's phone password, and he knows Jeffree's password. They have no secrets inside their little family, which by the way, consists of the Jeffree, Nathan and their five dogs. They call their dogs "babies", and each of them has a name that starts with letter D. Those babies are Diva, Diamond, Daddy, Delicious and Drama.
READ ALSO: Niece Waidhofer bio: age, height, Reddit roast, is she married?
There is no clear answer to the question of whether Nathan Schwandt straight or not. There are so many rumours on that issue. Most people think that if he has a boyfriend, he must be gay too. Although, the man himself didn't confirm or reject these rumours. Plus, when he appeared in one of his partner's videos, he told that he was straight UNTIL he met Jeffree Star. Those were his words. Are they true or not? No one knows. Maybe it was a joke; maybe it was not. As we have said before, there are no proofs of him being gay or straight.
Nathan Schwandt height, weight and body measurements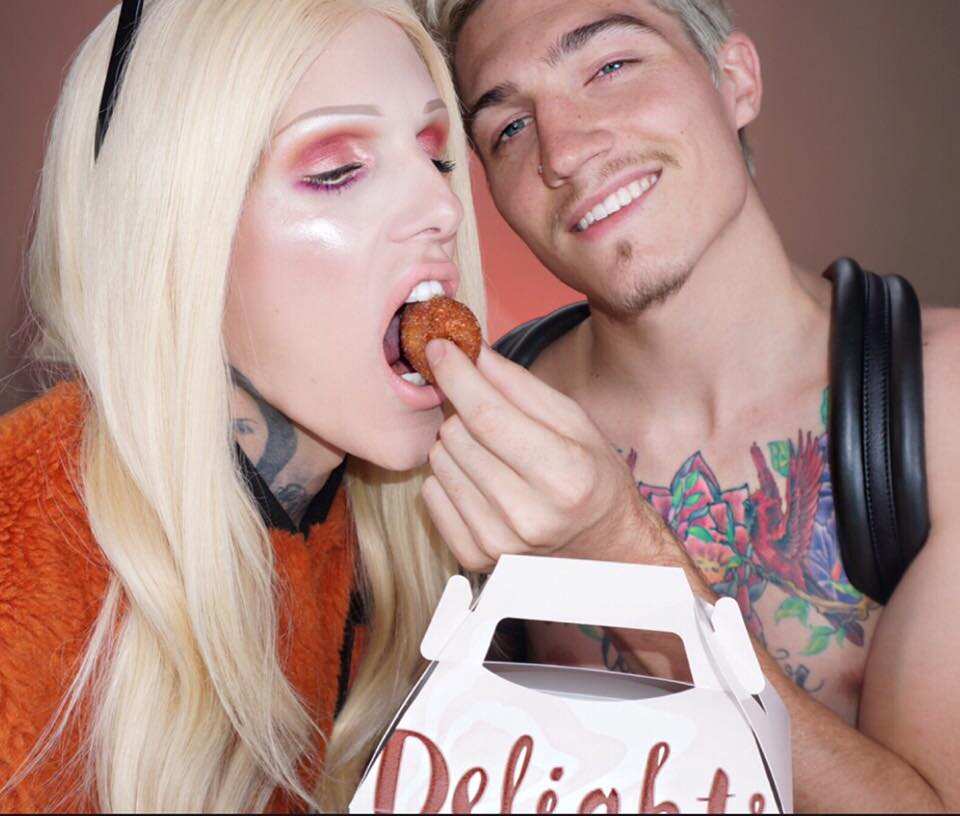 His height is 175 cm or 5 feet 9 inches. As for his weight, Nathan is 72 kg. His shoe size is 8 (US). Some parts of his body are covered with tattoos. As for the colour of his eyes and hair, his eyes are hazel, and his hair colour is brown.
Nathan Schwandt net worth
The main Schwandt's occupation is being a web star. He successfully runs his own Instagram account and helps his boyfriend in business. His net worth in 2018 was estimated to be about 500,000 US dollars. He and his boyfriend are still living in Los Angeles, California in Jeffree's house.
When you "open" the Instagram beauty world for yourself, usually you notice Jeffree Star there. When you get to know this beauty blogger better, you find out that he has a boyfriend. Have you ever thought that his boyfriend, Nathan Schwandt, is actually that person who encouraged Jeffree to do what he is doing now? From some point of view, we can say that Jeffree Star's success was made due to Nathan Schwandt and in some sense, it is true.
READ ALSO: Rachel Maddow girlfriend Susan Mikula bio: age, net worth, and art
Source: Legit.ng