Pentatonix Scott Hoying bio: age, height, does he have a boyfriend?
His distinctive voice is hard to miss! Scott Hoying is one of the five members of the best-selling group Pentatonix. In addition to singing, he has created a career as an excellent actor and YouTube star. He is among the people that contemporary youth look up to because of his hard work and dedication to whatever he purposes to achieve. Away from the limelight, he lives his truth and is not afraid of expressing himself.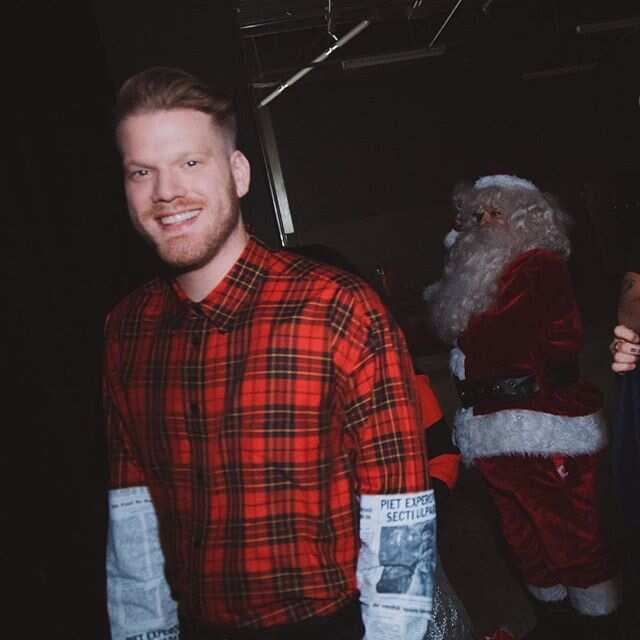 Scott Hoying is a young man who was born on the 17th of September 1991 to his Father Rick Hoying and mother Connie Hoying. Richard is his middle name. How old is Scott Hoying? He is 27 years old. His place of birth was Arlington, Texas and he is of White ancestry. He is a citizen of the United States of America, and his horoscope sign is Virgo. He has a sister named Lauren Hedrick.
READ ALSO: Pete Delkus bio: wife, salary, net worth, leaving WFAA
Profile summary
Name: Scott Hoying (Born Scott Richard Hoying)
Date of birth: 17 September 1991
Place of birth: Arlington, Texas
Current residence: Los Angeles, California
Sun sign: Virgo
Nationality: American
Ancestry: White
Father: Rick Hoying
Mother: Connie Hoying
Sibling: Lauren Hedrick
Eye colour: Blue
Hair colour: Blonde
Height: 6 feet 3 inches (191cm)
Weight: 76kg (160lbs)
Marital status: Single
Sexual orientation: Openly gay
Profession: Songwriter, singer, YouTuber, pianist
Vocal type: Baritone
How tall is Scott Hoying?
Scott's height is 6 feet 3 inches (191 cm), and his weight is about 76kg (160 lb.) His hair is blonde, and he has blue eyes. He is physically fit and healthy. Apart from these details, little about his other body measurements is known.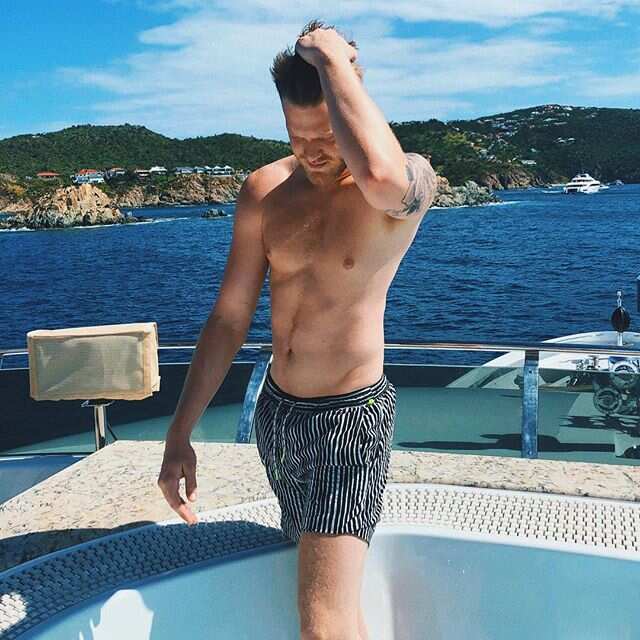 Education and childhood
Scott was brought up together with his sister Lauren by their parents Rick and Connie in San Antonio, Texas. He met his best friend, Mitch Grassi when he was only eight years old. Since he was eight, he has been an entertainer. He attended the Martin High School where he graduated with good grades to secure a place in the university.
During his adolescence, he was misunderstood by his parents. He often spent time in his room. Music became his solace. He and Mitch attended the same high school where they also met and became good friends with Kristin Maldonado. The three formed the singing group known as The Trio. After high school, Scott joined the University of Southern California to pursue a degree in music. He was briefly separated from Mitch and Kristin temporarily while pursuing higher education.
Sexual orientation
It is indisputable that Scott is a handsome young man. After Scott Hoying gay stories started spreading across different platforms, he has openly admitted to being gay. He often campaigns for love in all human beings regardless of their sexual orientation. Everyone loves him as he is!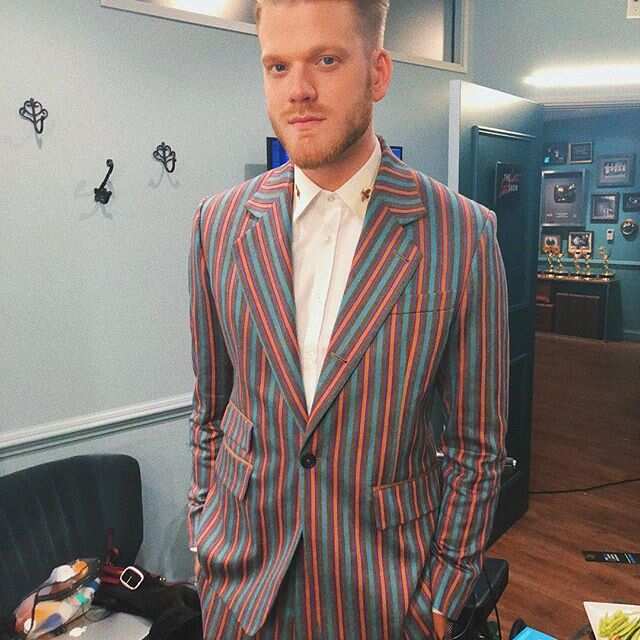 Career
During his time at the University of Southern California, he was part of the A Capella group SoCal VoCals. His fantastic voice saw him singing the National Anthem of the United States of America before Texas Rangers, Dallas Mavericks and Dallas Cowboys played their games. He was still on campus when he heard that there were ongoing auditions for The Sing-Off competition. Since he missed his group, The Trio, he contacted Mitch and Kristin and convinced them to audition for the show.
Scott took the further step of contacting Avi Kaplan who is a bassist and Kevin Olusola, a talented beat-boxer. He requested them to join The Trio. The five members decided to form an A Capella group. Scott came up with the name Pentatonix. He derived the name from the pentatonic scale that has five notes in each octave. He replaced the "c" with "x" to make the title catchy. Since his attention had shifted towards the group, he dropped out of the university.
The five members of Pentatonix met in person just a day to their audition. They quickly established the strengths of each member and agreed to do their best during the audition which they successfully aced and joined the live shows. Pentatonix Scott provided the baritone voice for the group. During the Sing-Off live shows, the group performed Piece of My Heart, Let's Get It On, Born to the Wild, Give Me Just One Night and Without You. They won the grand prize.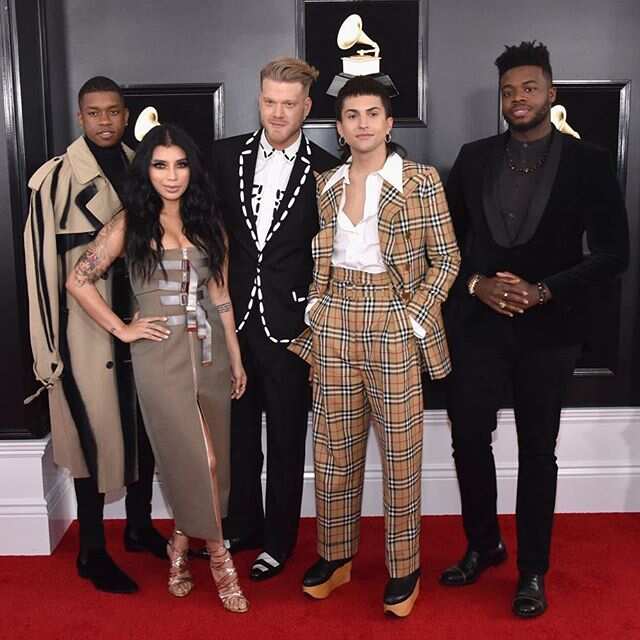 Pentatonix began recording their music under the Madison Gate Records in 2012. Ben Bram was the producer. In June 2012, Pentatonix released the first EP with the title PTX Volume 1. The album was ranked fifth on the digital charts and fourteenth on the U.S. Billboard 200. Scott from Pentatonix, alongside the other members, did a home tour across the country to promote their release. The tour that entailed 30 concerts in different cities was successful.
At the end of 2012, Scott and his team released the second EP, PTX. He was booked to perform at different events during the entire period. Pentatonix performed on many occasions, among them are the 94.7 The Wave Christmas Concert, CocaCola Red Carpet LIVE! and Holiday Christmas Parade. The song Little Drummer Boy was top of the holiday chart and 24th on the U.S. Billboard Album Charts. After the December holidays were over, the group gave the world a deluxe edition of their second album.
PTX Vol II was the group's third album that was released in 2013. Scott together with the rest of Pentatonix attended the set of The Ellen DeGeneres Show to promote it. In 2014, the group released the fourth album with the title Pentatonix (album). August 2014 saw the release of PTX Volume III that attained the fifth position on the Billboard 200. The third volume contained the songs Problem and La La Latch.
A Pentatonix Christmas was the fifth album to be released by this A Capella group. PTX Presents: Top Pop, Vol. I was the sixth album while the seventh studio album was Christmas Is Here! Scott is still the Baritone voice in Pentatonix. The group has since become famous and loved globally. He now resides in Los Angeles, California.
Scott has also proved to be a great actor. In 2015, he starred, alongside the other Pentatonix members, in Pitch Perfect 2. Pentatonix played the Canadian music group. He has previously acted in Bones. In 2016, he was in Gay Skit Happens that has four episodes.
Since he was eight years old, Scott has been a close friend of Mitch. The two young men teamed up in August 2013 to form a YouTube channel known as SUPERFRUIT. Initially, the duo posted funny clips that made the audience happy. Over time, they became seasoned vloggers who have released their original songs. In October 2016, Scott and Mitch released their first song, Bad 4 Us. The song was received with excitement, support and love from the fans. It got a viewership of over 2.4 million. The warm reception encouraged the young men to release their second song, Sweet Life, which has over 655k views on their channel.
There was more excitement when SUPERFRUIT started releasing covers of different songs. Their renditions proved to be the best yet. Their best cover releases include the Frozen Medley that features Kristin Maldonado, The Evolution of Miley Cyrus and Beyoncé. These have over 18 million views, at least 17 million views and over 17 million views respectively on the SUPERFRUIT channel.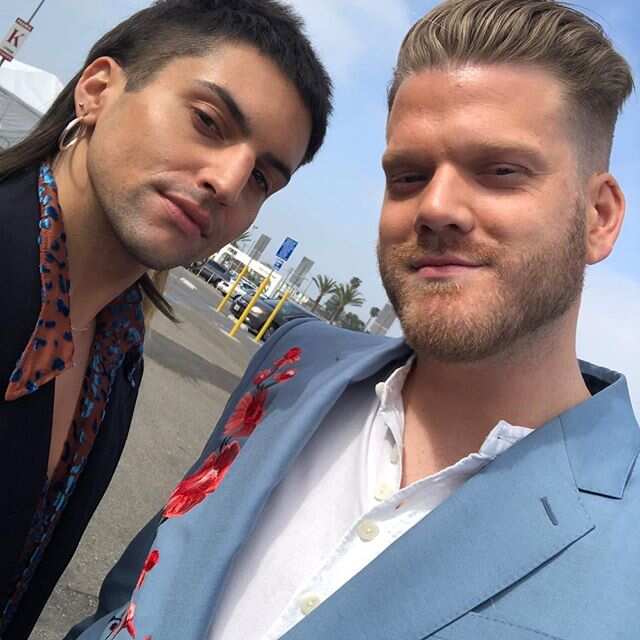 Today, SUPERFRUIT has at least 2.5 million followers. Scott and Mitch then released the first SUPERFRUIT album in June 2017. Future Friends-Part 1 was received with a lot of love. Later that year, their second album Future Friends-Part 2 was released. Scott is also a talented pianist. He spends most of his time doing music related things such as concerts, songwriting and singing.
Net worth
Scott has earned big money from singing, writing songs, acting and vlogging. His net worth is estimated to be $8 million. With this amount of money, he can afford a lavish lifestyle.
Awards and recognitions
Scott, alongside other members of Pentatonix, has won three Grammy Awards. The first win was in February 2017. The group won for the Best Arrangement, Instrumental/A Capella twice. The rendition of Jolene that was initially done by Dolly Parton was the third win. Pentatonix is recognised globally for incredible music releases.
Who is Scott Hoying dating?
Scott has managed to keep all of his romantic relationships, if any, hidden from the public. While everyone knows he is gay, it is difficult to trace his relationship history. Recently, he appears to be dating an equally handsome man. He has posted a few photos of him and his beau on Instagram.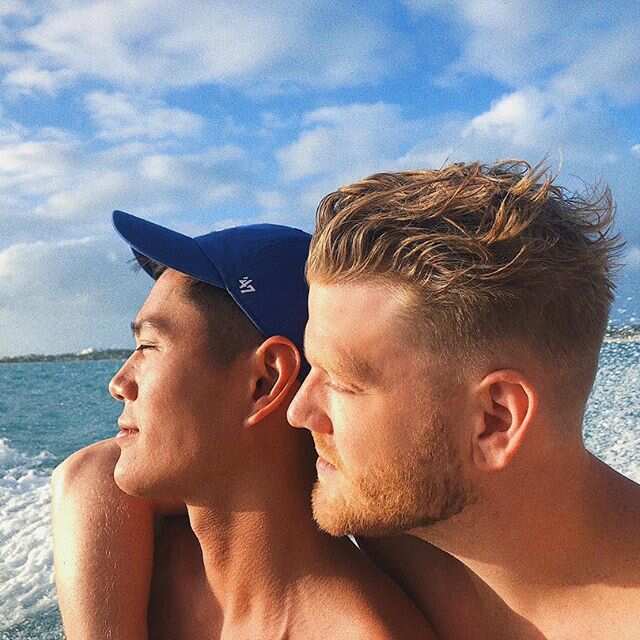 Controversy
The close relationship between Scott and Mitch often raises eyebrows because both are openly gay. Speculations about the duo being in a relationship were heightened by a photo on social media of Scott and Mitch kissing. As it turned out, the picture was just for fun. It attracted the attention that he was searching for and made his fans overly excited. The two later rubbished the news that they were in a relationship. Mitch Grassi is not Scott Hoying boyfriend. They asserted that they are very close friends.
Sickness
Scott has Scoliosis, a condition that he has had for years. Its main characteristic is uneven shoulders and waist. Scoliosis is when the spine has a sideways curvature whose cause, in many instances, is unknown. In severe forms, it can cause disabilities. Usually, people living with the condition are monitored regularly to ascertain that it does not worsen.
Hobbies and interests
Scott has severally mentioned that his musical goddess is Beyoncé. It is, therefore, not surprising to know that he listens to her songs often. He also plays the piano in his free time. He also enjoys travelling.
Social media profile
Scott is on Facebook, Instagram and Twitter. All his accounts are verified. On Instagram, @scotthoying has 1 million followers. There are 568k followers on his official Twitter page, and his Facebook has at least 428.6k followers. He uses social media to engage with his fans. Most of his uploads are updates about his life.
The Scott Hoying bio shows that he is a successful 27-year-old man from Texas. He currently resides in Los Angeles from where he chases his dreams. Pentatonix and SUPERFRUIT have shaped the great baritone musician he is today. Scott Hoying is enjoying his life and is grateful to have his work accepted by people globally. In the future, he hopes to continue releasing high-quality music.
READ ALSO:
Kaley Cuoco net worth, salary, age, height, tattoos, smoking
Gotham Maggie Geha bio: Age, measurements, playing Poison Ivy
Source: Legit.ng