Tracy Morgan net worth, house and family
Every fan of the comedy genre surely knows who Tracy Morgan is. He is a renowned American actor as well as a comedian. He became especially popular thanks to comedy shows in the USA, such as "Saturday Night Live" and "30 Rock." Tracy Morgan net worth is estimated in millions of dollars, but what stands behind that successful career?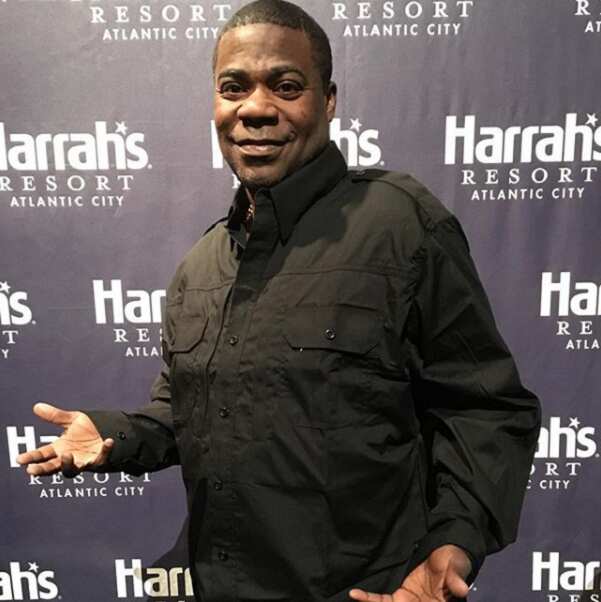 The birthplace of Tracy Jamal Morgan was the state of New York, namely its Bronx district. The actor was born on November 10, 1968. His mother was a housewife, and his father was a music performer and a Vietnam war veteran.
The actor's childhood was tough, and the Tracy had to try himself in various specialities, including the street drug trade. However, after his closest friend died as a result of such a dangerous street business, the future actor decided to devote himself entirely to acting skills in the comedy genre.
READ ALSO: Kodak Black net worth, bio, age, height, nationality, real name
Tracy Morgan short facts
Birth name: Tracy Jamal Morgan
Date of birth: November 10, 1968
Place of birth: The Bronx, New York City, United States
Birth sign: Scorpio
Nationality: American
Ethnicity: Black
Education: DeWitt Clinton High School
Profession: Actor, comedian, author
Height: 1.78 m
Marital status: Married
Spouse (s): Sabina Morgan (1987 – 2009), Megan Wollover (2015)
Tracy Morgan net worth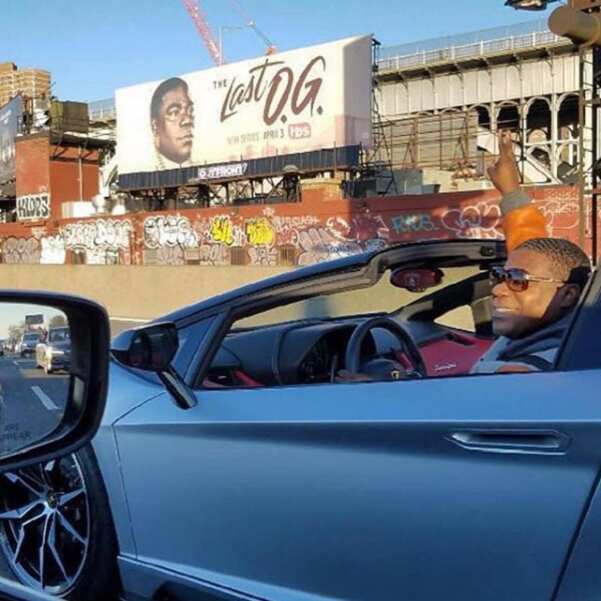 The star of comedy TV series managed to accumulate a very substantial amount in his accounts during his successful career. Tracy Morgan net worth is estimated at 12 million dollars. The main parts of his income are the fees for his performances, participation in comedies and revenue from sales of books, including his autobiography entitled "I Am the New Black."
Tracy Morgan career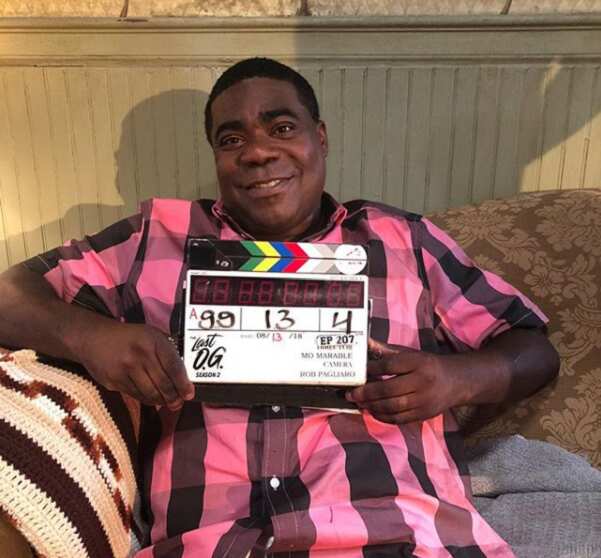 The actor's career began at the age of twenty, and at the very beginning, he performed in various clubs and theatres, among which was also Harlem's Apollo Theater. A real breakthrough in his career was the moment when Tracy joined the actors of the situation comedy called Martin and performed there in 1994-1996.
Since 1996, the actor has also occasionally appeared on Saturday Night Live. In 2003, he decided to organise own TV-show project called The Tracy Morgan Show, which was very successfully broadcast on NBC channel. Since 2006, the actor entered the cast a sitcom "30 Rock", which was produced by his colleague Tina Fey.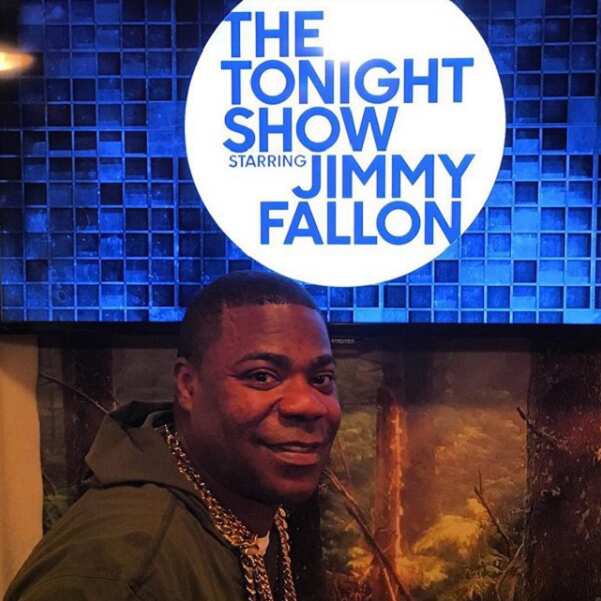 That sitcom was top-rated and received a favourable rating among TV show critics. Thanks to the filming of the series "30 Rock" the actor in 2009 was nominated for an Emmy Award as Outstanding Supporting Actor. The fees for filming in this show were very tangible for the actor an estimated $18 million, that is, $75,000 per episode.
READ ALSO: Baywatch Yasmine Bleeth then and now: age, net worth, husband
In December 2011, Tracy became a guest at the Saturday Night Live Christmas show, which was organised by Jimmy Fallon. He also occasionally acted as a guest at various comedy shows in 2015, such as: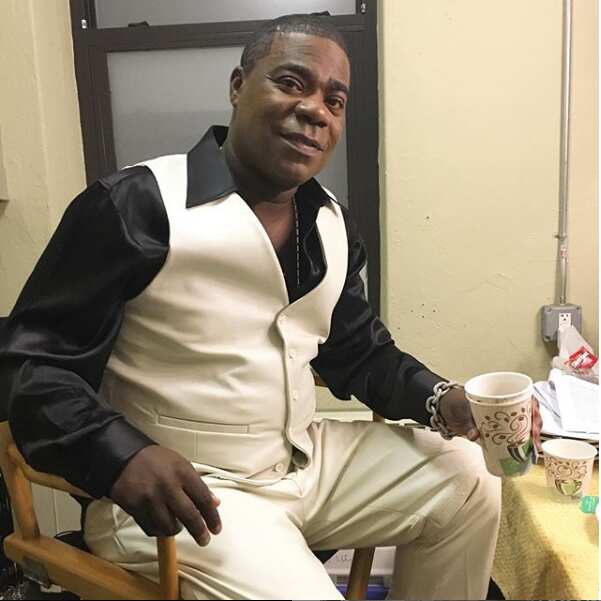 It is also worth noting that in addition to filming the comedy series, Tracy has also played several roles in feature films, including:
Role of V. J. in "Half Baked"
Role of Troy in "30 Years to Life"
Role of Meat hustler "Head of State"
Role of Professor Xavier in "Superhero Movie"
Role of Paul Hodges in "Cop Out"
Role of Fred in "Top Five" (2014)
Role of Coach Crawford "Fist Fight"
Role of Joe "Dolla" Barry in "What Men Want"
Morgan family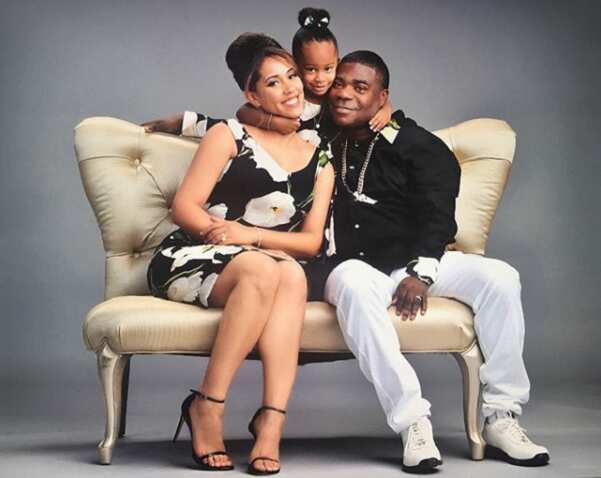 Even though the creation of a family is a significant step, the main thing that checks the marriage for strength is time. In the case of Tracy Morgan, this is precisely what happened. While studying at the school, the actor met a girl named Sabina, whom he then fell in love with. Subsequently, the happy couple later married in 1987. The actor's children from the first marriage are:
Son, Tracy Morgan Jr.
Son, Gitrid
Son, Malcolm Morgan
Nevertheless, after eight years of marriage, they decided to divorce, and Morgan filed the documents in August 2009. Later, the actor began dating the famous American model Megan Wollover.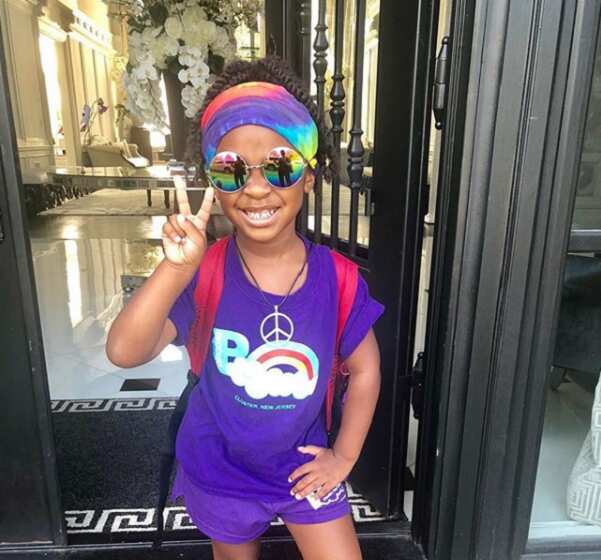 As part of the awards at the renowned Emmy Award in 2011, Morgan from the stage announced that they had engaged in San Francisco. On July 2nd 2013, their daughter with a beautiful name Maven Sonae Morgan was born, and on August 23rd 2015, the couple legitimised their relationship officially.
Traffic collision with WalMart truck
In 2014, the actor got into a severe car accident. Returning from a tour with his colleague comedian James McNair there was a fatal accident. A Wal-Mart truck crashed into their bus and McNair died on the spot, and the actor was taken to a hospital.
READ ALSO: Shadowhunters Matthew Daddario bio: age, height, sister, ethnicity, is he gay?
Tracy's injuries were not subtle enough, but after two days spent in a coma, he subsequently partially lost his memory and could not clearly remember what had happened. After the court proceedings, the compensation from the company is likely to amount to millions, since the two children of the deceased colleague were compensated in the amount of 10 million each.
Tracy Morgan home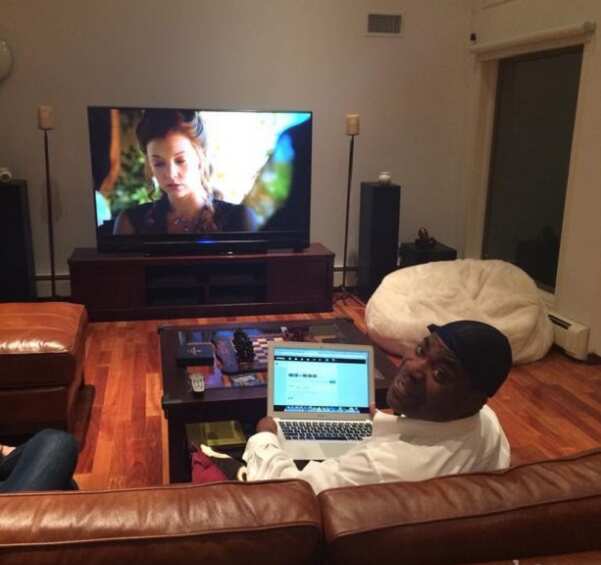 In 2015, the actor became the owner of a luxurious mansion with 22 rooms, which cost him $13.9 million and is located in Alpine, New Jersey. The incredibly luxurious interior is very beneficially emphasised with the columns and crystal chandeliers. Also, the mansion boasts the presence of an exclusive cinema room, bowling alley and swimming pool.
Thanks to his talent and perseverance, Tracy Morgan net worth steadily increased, and his show was continually gaining more and more love and popularity among his fans. The primary influence on the Tracy's work had such famous actors as Eddie Murphy, Carol Burnett, Martin Lawrence and Richard Pryor.
READ ALSO: Actor Richard Beymer biography: Wife, gay rumors, where is he now?
Source: Legit.ng