Malaria in pregnancy: Triggers maternal illness, low birth weight
Editor's note: Malaria is undoubtedly one of the causes of death in Africa, especially among pregnant women.
In an article sent to Legit.ng, a Lagos-based journalist and social commentator, Ruth Akinwunmi-King, investigates how malaria triggers maternal illness and low birth weight.
Roasting her fishes in a smell-oozing environment due to stagnant drainage, pregnant Mrs. Ajoke Bamiseye, 37, seemed oblivious of the health hazard she was exposed to.
Though, she knew she easily fell ill from time-to-time, but as she told the reporter, she only consumed herbs whenever she felt sickly.
It was one of the periods I visited the close-by health centre to my residence that I was told the symptoms I exhibited were those of malaria.
READ ALSO: NAIJ.com upgrades to Legit.ng: a letter from our Editor-in-Chief Bayo Olupohunda
"In fact, it was at the hospital I was told that malaria could affect the baby in my womb. I didn't know before then. Like every mother, I want my baby to be born healthy. That's why I take those herbal mixtures believing that the powdered one with pap would help to give me good health."
The woman above is not the lone culprit of the careless tendencies of other expectant mothers taking their health challenges for granted while in state.
Weeping uncontrollably at the Ahmadiyya Hospital, Ojokoro, Lagos, was Mrs. Joy Azubike, 55. She just lost her eldest daughter to a severe bout of malaria.
Pressed to speak with the journalist, she lamented that she had preciously suffered much from this ailment called malaria.
She said: "Due to malaria, I had lost a few of my pregnancies to malaria. I had suffered miscarriages. And now, it actually took away my eldest daughter. If I knew better, all these could have been prevented.
''And the nurses that attend to us barely tell us these things. At least, for me, I was not told before. I don't even know if there are any helpful government programmes to educate pregnant women in combating the scourge of malaria."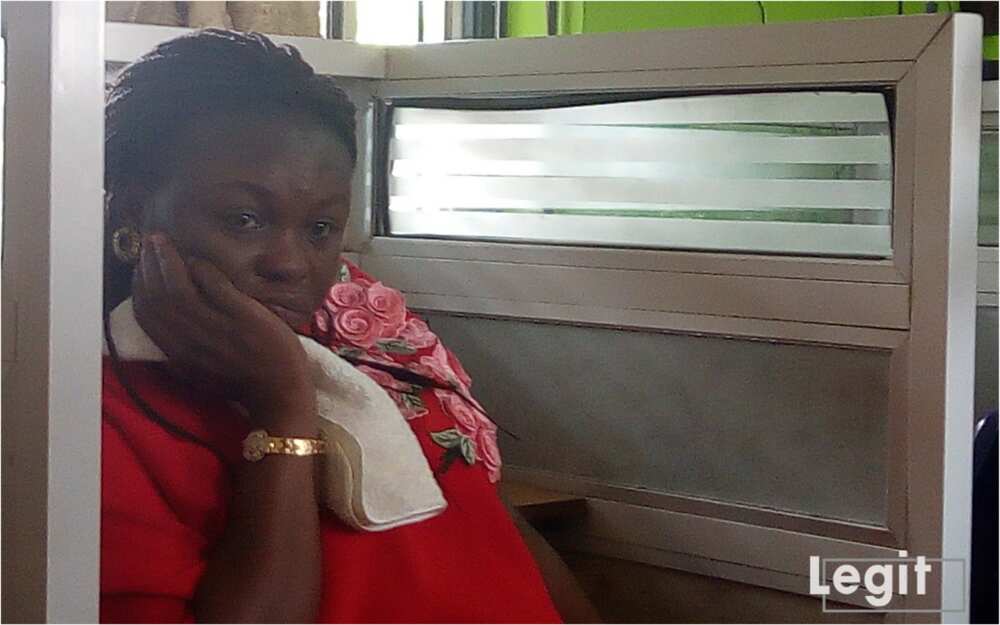 Agreeing with the bereaved woman, a nurse in one of the federal health institutions told the reporter, "let's face it my sister, lots need to be done to the check effects of malaria in our country. I tell you that all tiers of governments –federal, states and local levels -have not done much in providing treatment for malaria, especially for pregnant women. And this had been repeated year-in-year-out. All we get are promises and nothing more. We're getting tired, truly.
"Another challenge is that healthcare providers need to help in educating pregnant women. It's like we often forget. Our focus is always on the basics of ante-natal care that we forget malaria, especially during this heat periods, ravages in home.
''As a health official, my own daughter, who had been battling malaria, also suffered a miscarriage. The experience was really very tough on me I thought I would die. Anyway, the short story is that, many pregnant women are suffering from malaria.
''Our treating them as individuals will not do much to help the situation. It requires a proper holistic approach that involves governments and citizens put together. Please, let me get back to my work," she said and walked away.
Generally, malaria is a disease caused by infection with single-celled parasites of the genus Plasmodium Anopheles. Mosquitoes transmit these parasites from one person to another in their bites. Its effect is characterized by periodic bouts of severe chills and high fever such that serious cases of malaria can result in death if left untreated.
In fact, the World Health Organization (WHO) says that more than a million people die of the disease each year with most of them in Africa.
The agency further notes that malaria is a life-threatening disease caused by parasites that are transmitted to people through the bites of infected female anopheles' mosquitoes.
A website on malaria and pregnancy describes the condition as an obstetric, social and medical problem requiring multi-disciplinary and multi-dimensional solution. It adds that pregnant women constitute the main adult risk group for malaria noting that 80 percent of deaths due to malaria in Africa occur in pregnant women and children below 5 years.
While stating that malaria and pregnancy are mutually aggravating conditions; the website adds that in Africa, perinatal mortality due to malaria is at about 1500 per day.
The website further reveals that 20-40 per cent of all babies born may have a low birth weight in areas where malaria is endemic with other problems such as prematurity, IUGR, malaria illness and mortality.
It adds also that the pathophysiology of malaria in pregnancy is greatly due to the altered immunity and availability of a new organ called placenta in pregnancy. In this case, the non-immune, primi-gravidae are usually the most affected.
This is why in pregnant women, the morbidity due to malaria features in anaemia, fever illness, hypoglycemia, cerebral malaria, pulmonary edema, puerperal sepsis and mortality can occur from severe malaria and haemorrhage, the information on the site says.
Chief Medical Director, Aniyun Hospital, Gbagada, a gynaecologist, Dr. Wale Ogungbadejo explained that malaria destroys by attacking the red blood cells. It is the factor that contributes to total weakness in a pregnant woman's body that eventually leads to loss of life if not well manage.
He noted that during the first, second and third trimester, women are to be treated for malaria whether they are tested or not to reduce their risk of losing their lives and that of their foetus.
The gynaecologist added that though ignorance and poverty remain big problem in Nigeria. Another is the lack of access to good health care services in some parts of Nigeria that further contributes to the statistics of women who died of malaria in pregnancies.
He said that though the statistics vary from one state to another, more needs to be done to improve access to good health services side-by-side with the training and retraining of health workers.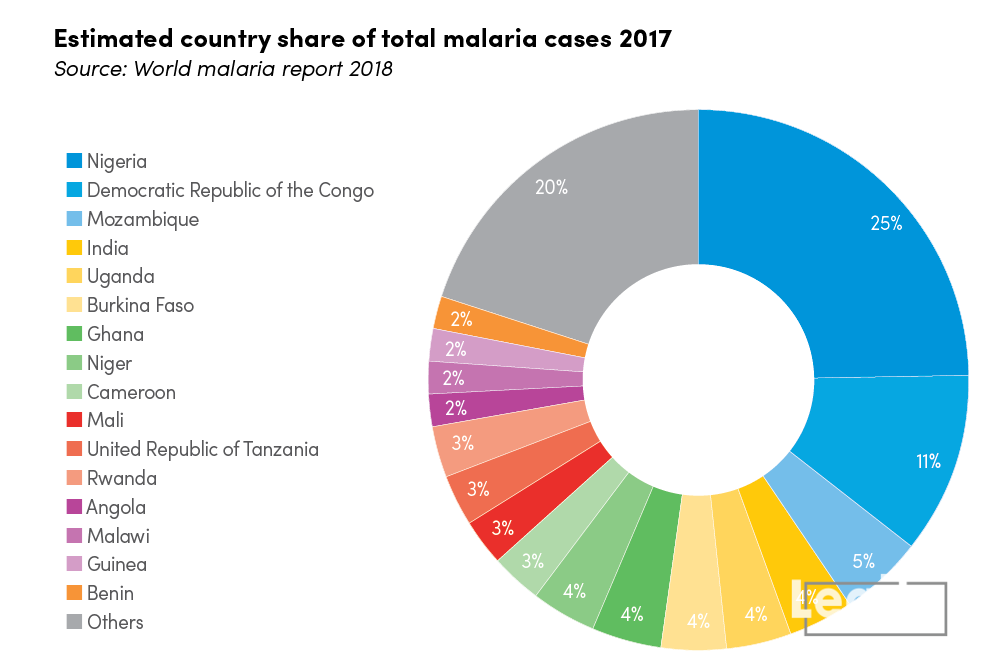 Other mothers seem not as lucky as Mrs. Gloria Oluwasegun, 32, whose house is along old Akute area of Ogun state. She was fortunate to have survived her malaria attack while pregnant with a set of twins. Each of the children were delivered at a low body weight of 1.8kg respectively.
Recounting her fears, she said: "I was really worried after the birth of my twins. They were so small I was detained in in the hospital for some weeks so they can be closely monitored and kept alive.
READ ALSO: Marafa offers Saraki another wife in appreciation for N10bn Zamfara intervention fund
"Today, I am a happy mother. I had bouts of malaria and got treated during pregnancy. It was during this period I learned that it is a serious case for many expectant mothers in Nigeria."
According to reports, prevalence of malaria in pregnancies is high, especially in the South-West Nigeria where it fluctuates between 36.5 percent and 72 percent.
Medical reports also assert that due to the large population of people living in riverine areas like Makoko, Otodo Gbame, Badagry, Ibeshe, Ajegunle, the tendency for high malaria transmission to occur and thrive in pregnancies amongst women is much due to congestion of their residential set up. Similarly, in different parts of Nigeria, the prevalence ranges from 19.7 per cent to 72 per cent.
A general practitioner, Dr. Rosemary Ujedem, Healing Stripes Hospital, Lekki, explained that malaria in pregnancies can affect the placenta.
She said that when a pregnant woman is infected with malaria, there is a chance that the placenta or baby will become infected. Given that: "placental infection may prevent the baby from getting proper amounts of oxygen and nutrients."
She also notes that malaria infection during pregnancy can have adverse effects on both mother and foetus, including maternal anaemia, foetal loss, premature delivery, intrauterine growth retardation and delivery of low birth weight infants, a risk factor for death.
Stressing the need to look at the socio-cultural factors, such as poverty eradication, illiteracy and malnutrition level to help reduce malaria in pregnancies in Nigeria; another general practitioner, Dr. Tuyi Mabawondu, said more research needs to be conducted to enable Nigeria stop what could eventually lead to a surge in malaria among pregnant women.
She said: "Aside from reducing poverty which makes many women use alternative for proper malaria treatments, our government should do more in the area of research in the country".
"As we all can easily assume; most pregnant women do not sleep under treated net. Yet, malaria is a disease that is transmitted through the bites of infected female Anopheles mosquitoes. And once prompt attention is not given to such patient, the situation gets out of hand as most of the cases usually get to the medical practitioner at the last minute".
The World Health Organization (WHO) representative in Nigeria, Dr. Tolu Arowolo, notes that by the year 2020, the agency is looking at pre-elimination of malaria in Nigeria.
According to her, WHO guidelines on treated nets is that they are due for replacement after three years of use, hence the replacement campaign being on for some few years.
She encouraged all stakeholders to promote the utilization of the nets for children and especially pregnant women, as this has proven to be very effective in reducing malaria infection and averting deaths.
Dr. Arowolo also reiterated the need to teach women how to prolong the durability of the life-saving commodities.
Similarly, the United States Agency for International Developments (USAID) states that it has been supporting Nigeria's efforts to decrease the number of malaria related deaths in pregnant women and children.
The agency said it does this yearly by improving access to high quality detection and treatment services, as well as increasing availability of insecticides treated bed nets for pregnant women.
Since 2010, malaria interventions through the United State (US) President's Malaria Initiative, has also helped to scale up Malaria Rapid Diagnostic (MRD), test kits. Reports say over 50 million treatment courses for malaria, and eight million doses of medica.tion to prevent malaria in pregnancy, had been dispensed.
Malaria in Lagos state
In a study done on 1,084 pregnant women to ascertain the true prevalence of malaria in pregnancy in Lagos, South-West Nigeria a few years ago, it was revealed that the prevalence of malaria in this population was 7.7% (95% confidence interval; 6.2-9.4%).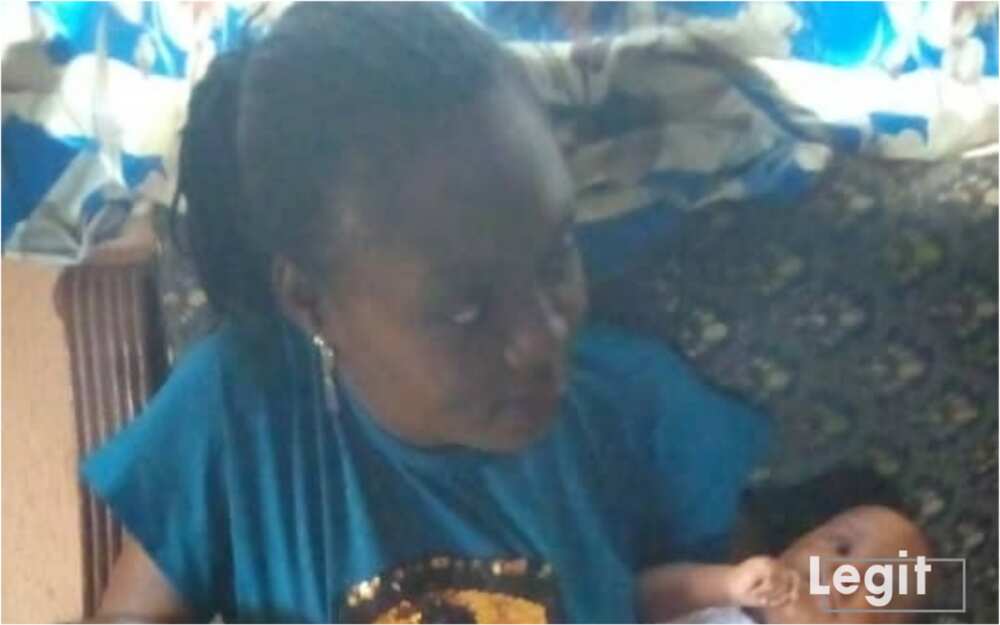 With this, malaria is assumed to be both endemic in the state as well as in the country.
Hospital reviews in 2017 from the Lagos State Primary Health Board, Yaba, show that malaria in pregnancies account for over 60percent of out-patient visits. it is said to be equally responsible for 11percent and 30percent mortality in children under-five and pregnant women respectively.
The Lagos commissioner for health, Dr. Jide Idris, explained that the state government has been proactive in response to effectively reducing the scourges of malaria especially in pregnant women and their foetus, based on the three months' treatments administered to expectant women in healthcare centres across the board.
READ ALSO: Please release N30.8bn bailout to pay our salary arrears - Kogi workers beg Buhari
"Generally, this is the safest way to help reduce maternal deaths and promote maternal and child health amongst our women. Malaria in pregnant women is concluded to be both a cause and consequence of underdevelopment and remains one of the leading causes of morbidity and mortality," he noted.
NAIJ.com (naija.ng) -> Legit.ng We have updated to serve you better.
N1,500 for health of Nigerians - on Legit.ng TV
Source: Legit.ng