Shadowhunters Matthew Daddario bio: age, height, sister, ethnicity, is he gay?
Matthew Quincy Daddario is one of the most dashing New Hollywood Era actors. He commonly goes by the name Matthew Daddario. If one was to scale the debonair and acting capability of Daddario on a scale of 1 to 10, he would confidently land on a solid 10. He has both the looks and the capability to act in any movie regardless of its genre. His physique and descent are a total package that makes him stand out from other actors. Given that his fan base is growing every fortnight, it is clear that his stardom has just commenced.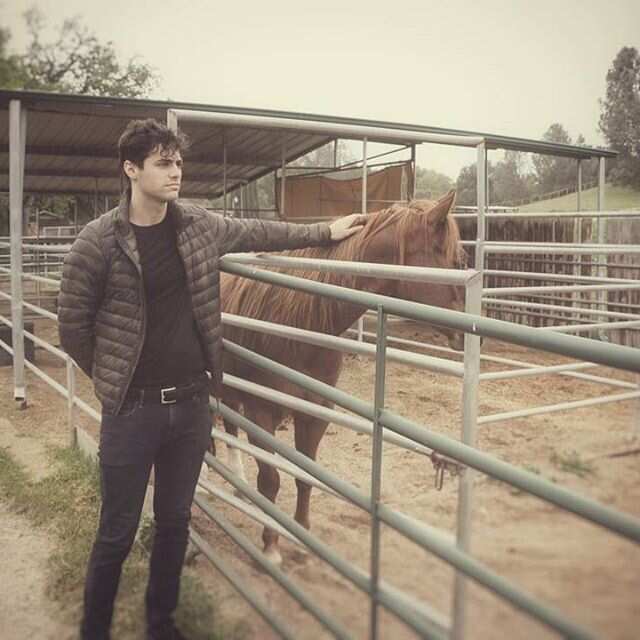 In this article, you will get to acquire more in-depth insight on the Shadowhunters character Mathew Daddario, his current age, height, sister, and above all, you will get an answer to the most asked question about this Shadowhunters cast; is he gay?
READ ALSO: Al Pacino net worth, age, height, nationality, wife, kids
Who is Matthew Daddario?
Matthew Daddario is currently one of the leading American actors. He is well known for his amazing role in the thrilling AmericanTV series;Shadowhunters as Alec Lightwood. This outstanding actor was born in New York City. His mother, Christina Titus was a lawyer, while his father, Richard Daddario was a respected former head of the NYPD. Richard relentlessly fought counterterrorism under the reign of Michael Bloomberg who was the mayor.
Daddario went to one of the top independent schools in New York City called the Collegiate School.He proceeded to study business at the Indiana University Bloomington. He excelled and went on to graduate from the university in 2010.Upon graduation, he started studying acting and booking acting gigs in New York City.Due to his persistence and acting passion, he managed to book some acting gigs. His first film to act in was called The Debut which was released in 2012.
Perhaps the major breakthrough in his career came in 2013 when he got to act as Aaron in the romantic movie called Breathe In. This opened doors for him to act in other films. These include 36 Saints in 2013, Delivery man in 2013, Growing Up and Other Lies in 2014,When the Game Stands Tall in 2014, Naomi and the Ely's No Kiss List in 2015, Cabin Fever in 2016, The Last Hunt in 2016, and the TV Series Shadowhunters that runs from2016 till date. He has been acting since 2012 to the present.He is an indication of both beauty and brains in the film industry.
What is Matthew Daddario ethnicity?
Daddario is a paternal grandson of Emilio Quincy Daddario and his wife Giovanna Ciovacco.Emilio worked as a democratic representative to the United States House of Representatives. He worked as the democratic representative for Connecticut State from 1959 to 1971. He came from various ethnic descents and that is why his son, Richard Daddario was three-quarters Italian and one-quarter Irish. On the other hand, Christina Titus the mother of Matthew and wife to Richard had a Hungarian, Slovak, English, and German ancestry.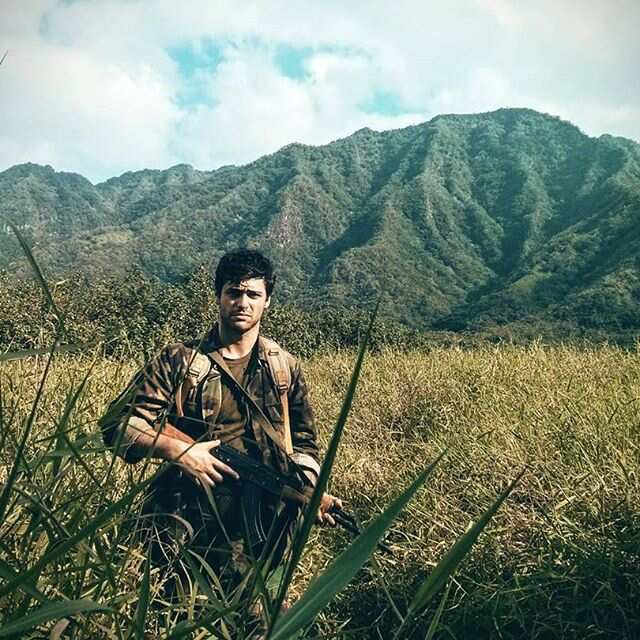 The ethnic background of this young actor is therefore of various descents. He has some Irish, Italian, Hungarian, Slovak, English, and descents. All these ethnic descents have proven to be a pivotal feature to him since he embraces these descents while playing various characters in various films. This is one aspect that has made this young lad to nail certain character roles and land major film debuts.
How old is matthew daddario
Matthew Quincy Daddario was born on 1st October 1987.This goes to mean that Matthew Daddario age this year on October will change to 32 years. Given that the actor is quite young and is already taking the filming world by storm, it is quite evident that his stardom has just begun.His acting career is quite promising and fans cannot wait to see themajor film debuts and amazing roles this young lad will uphold in the future.
Statistics of Matthew Daddario height
The height of this actor is one amazing characteristic that fans cannot help but notice and admire in all of his movies.One cannot help but admire when he leans on to hug his other characters, or simply stretch to fetch something from the top cabinets.One is always left wondering how tall Daddario is. He is 1.9 meters tall. This outstanding height has made him land certain unique roles in most of his movies.This breath-taking height is also one of his great physique elements that other American actors admire and wish to have.
Pictures of Matthew Daddario shirtless
The unique physique of the skilled lad always stands out in all his movies. Perhaps the most intriguing feature is his shirtless tassel. The film directors are also aware of this eye catchy shirtless tassel. Therefore, it is no surprise to find him either tearing his shirt in a particular scene, acting while shirtless, or simply removing his shirt to pop in the shower. All these are the favoritescenes of majority of his fans.Not only is his shirtless tassel breathtaking, but it is also one of the striking moments in the film.
READ ALSO: Margo Harshman bio: measurements, net worth, movies and TV shows
Are Alexandra and Matthew Daddario related?
Matthew Daddario and Alexandra Daddario are siblings.Matthew is the only son in the family of five. He is the middle child and has a younger sister called Catharine and an older sister by the name Alexandra. Alexandra is also in the film industry and is widely known due to her glamour and versatility.Just like Matthew, Alexandra is also taking the film industry by storm. Fans cannot help but speculate if the younger sister, Catharine will also venture into the film industry since her older siblings have already set the pace in this industry.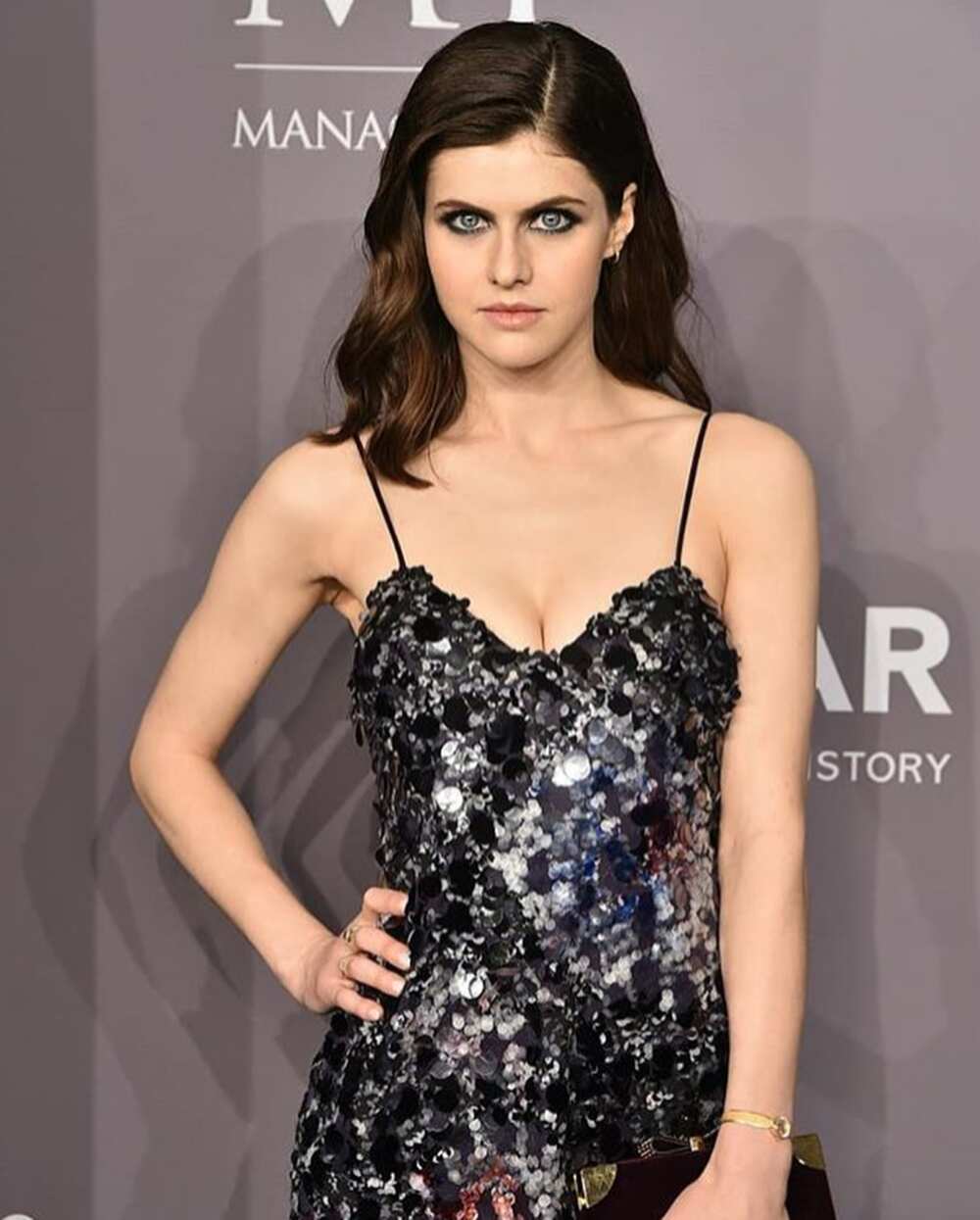 Is Matthew Daddario gay?
Matthew Daddario gay rumors have been known to make the headlines of most blogs.After all, these are amazing click baits to get more viewers. There are multiple confusions regarding the acting life and the real life of this actor. In reality, he is not gay. However, in his thrilling TV series; Shadowhunters where he goes by the name Alec Lightwood, he is gay. His boyfriend in the series is called Magnus Bane. Bane is an immortal who has lived for centuries and is a very powerful warlock.
Who is Matthew Daddario dating?
Fans are always curious to know the relationship status of this young and talented American actor. They cannot help but wonder who this hot actor is dating or married to. Therefore, most fans are always searching on the internet on the current relationship status of Daddario.To all the female fans who were wishing he was single, sorry to disappoint since this young lad is happily married.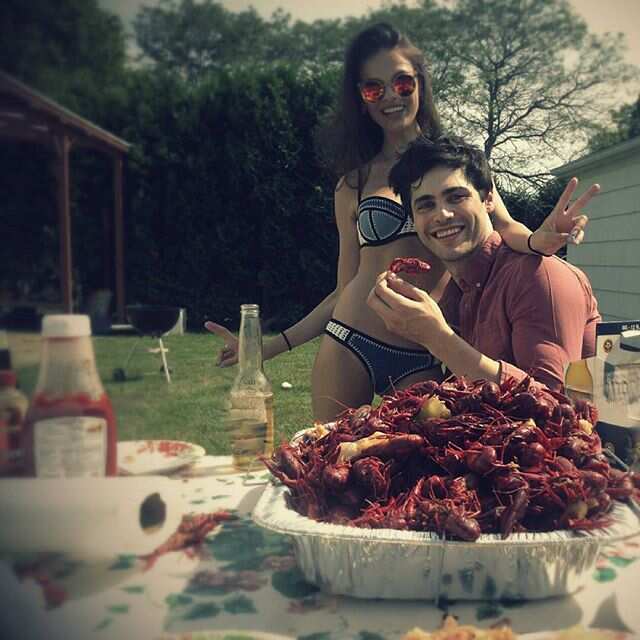 Matthew Daddario girlfriend searches on the internet are countless.To end this long search, the actor is married to a beautiful lady called Esther Kim. They got married on the 31st of December in 2017.Bothof them have remained married and committed to each other to date.If you thought that she was just a girlfriend, then it is high time you know she is the wife of this hot American actor.
Given the major character roles Matthew Daddario has been landing over the years, it is evident that this young charismatic actor is on the rise. His graph is rising every day due to his nobility and hunger to make it in the filmindustry. He is one versatile actor that all American actors and film directors must keep an eye on, given his successful track over the years.
READ ALSO: Julie Michaels actress bio: age, net worth, nominations, married life
Source: Legit.ng