Blindspot Audrey Esparza biography: age, height, measurements, husband
Audrey Esparza is a hot actress that continues to climb ranks ever since she joined the entertainment industry. Despite just being an upcoming film queen, the Latina born star has gained significant recognition throughout the period she has been acting. The American actress is best known for her role in Black Box, the TV program where she portrayed Carlotta. She made her acting debut in 2011 on a TV film known as Blanco. Here is a walk-through of Audrey Esparza measurements, career and personal life.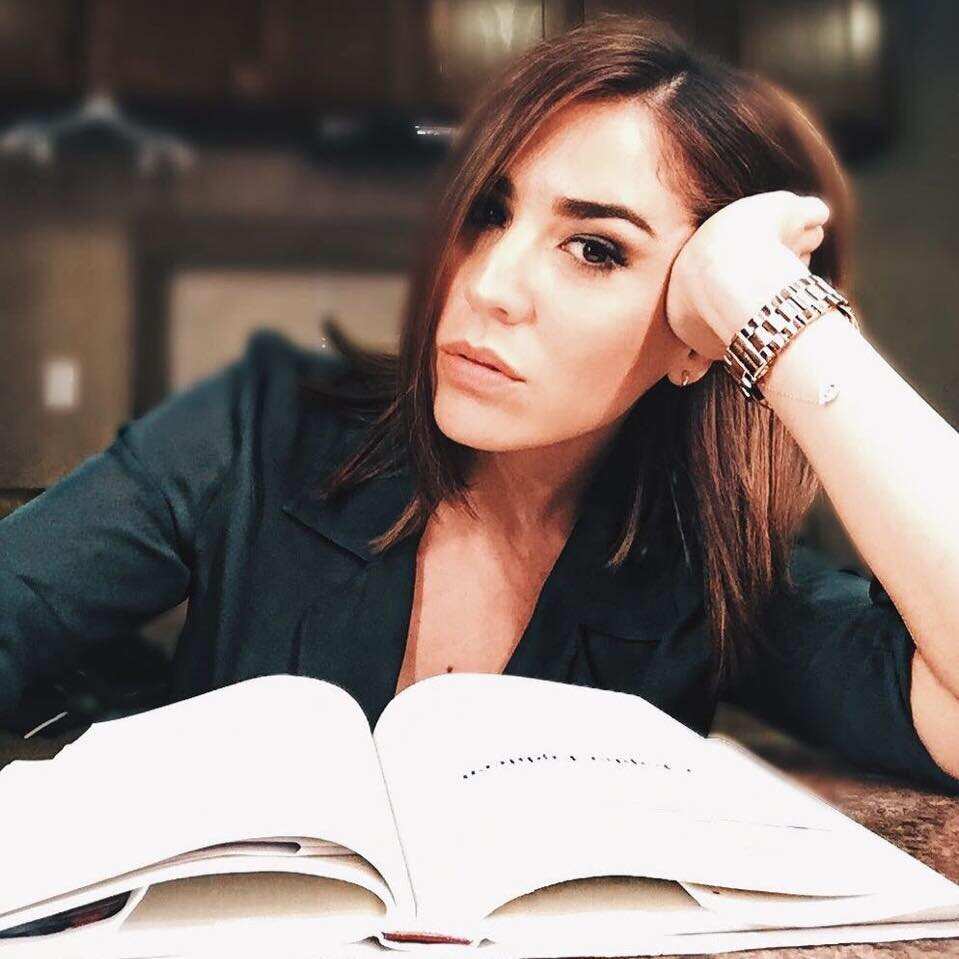 Audrey got her start in New York City's downtown theatre scene and has had a successful acting career so far. She is well known for her role as Tasha Zapata, an FBI agent in the award-winning United States' television series Blindspot. How old is Audrey Esparza and how much do you know about her?
Audrey Esparza profile summary
Nationality: Mexican
Date of birth: 4th March 1986
Birthplace: Laredo, Texas
Horoscope: Pisces
Audrey Esparza height: 5 feet 4 inches (1.63m)
Ethnicity: Mexican
Eye colour: Hazel
Instagram page: @AudreyEsparza
Audrey Esparza bio
Esparza was born on 4th March 1986 in the city of Laredo, Texas state. Therefore, as of 2019, Audrey Esparza age is 33 years. While at the age of 18 years, the young actress changed her residence to New York City, it was a move that played a pivotal role in moulding the talented star. While in this city, she attended the New York University and got her training at Tisch School of the Arts' Experimental Theatre Wing. Initially, she took part in theatre stage performances where she was part of a vast selection of theatre productions. This action enabled her to flourish as an actress.
Audrey spent her four years in the institution busy with different acting projects at the Wing. In 2011, she then went on to land a role in the TV series Family Practice way where she acted as Liz Stratton. Considering her talent and acting prowess, she managed to win millions of hearts across the world. Also, she was part of the cast in The Americans, where she starred as Joyce Ramirez in a thriller series that would win several awards, not to mention nominations.
Between growing up in Texas' small border town and being a hard-working college student, she still keeps memories of her favourite stage shows fresh in her head. Her introduction to the theatre world by NYU was very crucial in jump-starting her career journey.
READ ALSO: Cynthia Blaise: top 10 facts to know about former Keegan-Michael Key spouse
You now have a clue of what Audrey Esparza biography is like. Read on and see her journey to becoming one of the main actresses in the entertaining TV show.
Career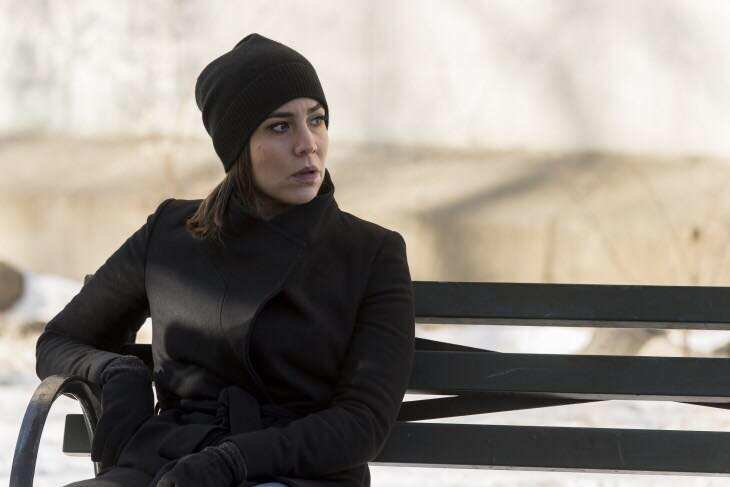 Esparza several theatre credits with more in her pre-TV days. These include Underneath My Bed (where Pedro Pascal was the director) at Rattlestick Playwrights Theater, Post No Bills from the same location, and The Lark that was worked on at the Theatre Wing. Others include:
Power
The Americans
Black Box
Amateurs
Golden Boy
Blue Bloods
Madam Secretary
Family Practice
Public Morals
Floating Sunflowers
The Following
Blindspot
Audrey has performed extraordinarily as an actress and has managed to be so perfect and precise when selecting roles to take up. The talented and beautiful star is known to select roles that only fit her style of acting. Her first role as a professional actress right after leaving the university was Mando Alvarado's Post No Bills. However, it was her role in the movie Family Practice where she worked as Liz Stratton that she finally got to win the hearts of millions in different parts of the world.
Later on, in 2013, Audrey made appearances in five television shows: she acted as Dana Montero in The Following (Let Me Go episode) and played Joyce Ramirez in the episode Gregory of the movie The Americans. She was also part of the cast in Golden Boy, Scapegoat episode, where she acted as Lucy Barrone. Also, she acted as Carmen in Amateurs as well as Jana Garza in the movie Blue Bloods, episode: Protest Too Much.
Her recent success in acting
The next year also turned out to be a success for the gifted Esparza, and she got to act as Carlotta in the movie The Black Box. Here, she served a recurring role and appeared in twelve episodes. During the same year, she also acted as Liliana in the series Power, where she took part in three episodes. She finally concluded the year as Theresa in the movie Public Morals.
Notably, the actress finally got her breakthrough role in the year 2015 when she got to play one of the main characters on Blindspot Audrey Esparza. Although she was still new to prime-time scenes, Audrey hit the ground running by playing Tasha, a resourceful FBI agent who also doubles up as a CIA officer.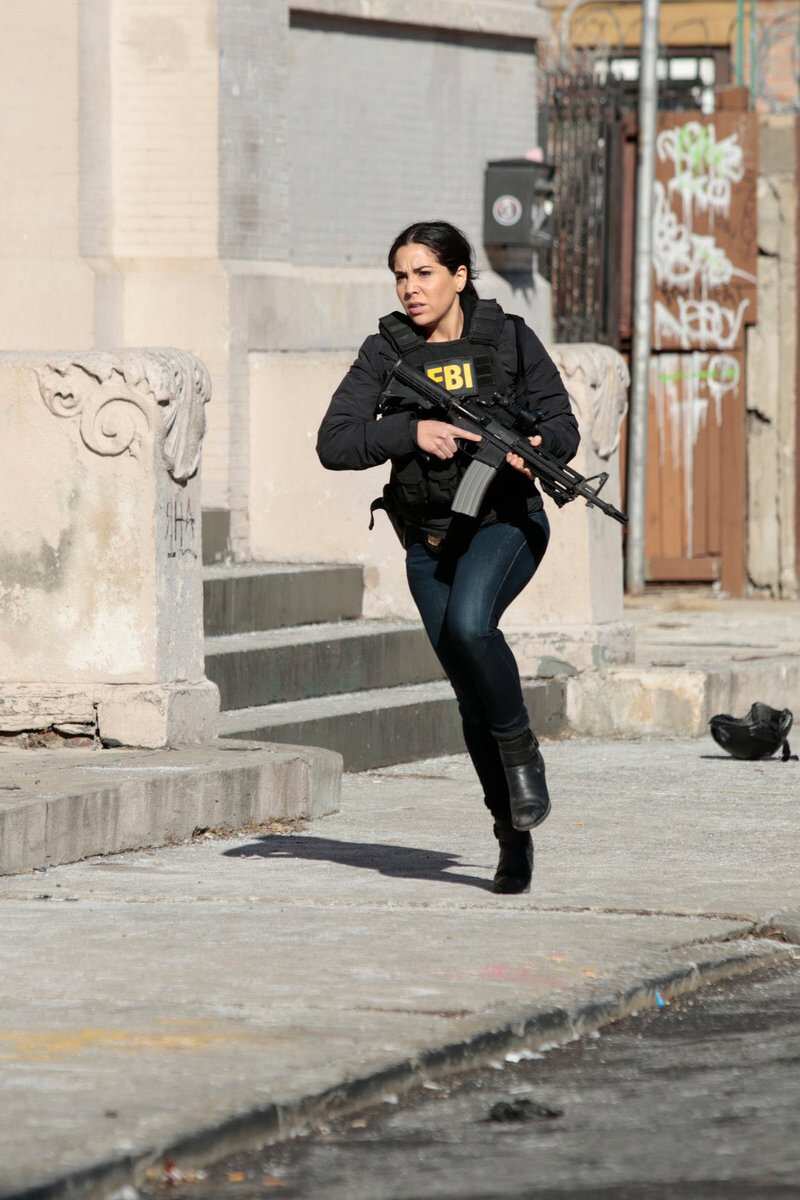 Who is Audrey Esparza husband?
From the look of things, Audrey will keep her fans and followers guessing about most aspects of her personal life. From interviews to posts on social media sites, she never gives out much information concerning her romantic affairs.
READ ALSO: Monica Keena bio: age, measurements, net worth, death rumors
One thing, however, stands out.
Her Instagram page has a repeated face of a man, and this has left her fans supposing and trying to join the dots. The gentleman happens to be her co-star Sullivan Stapleton, and both of them are part of the cast in Blindspot. Besides him, the star does not seem to have any male friends, and none has been posted on her social media page. This may not be evidence enough, but a section of the fans speculate that he may be the possible boyfriend. Notably, none of the two has issued any comments regarding these rumours, so it is not confirmed.
At the moment, we can only assume that the lass is possibly single and busy with her family and personal duties. Also, she never fails to acknowledge those close to her, including her friends and family.
Check out the following quick facts about Blindspot Audrey Esparza
The actress has a dog called Polito.
She speaks both English and Spanish fluently.
Originally, she auditioned with the intent of getting Patterson's role, but instead, Martin Gero found her ideal for the leading role; Zapata.
She prefers to live a private life and does not share the details of her personal stuff.
Audrey Esparza hot photos
Many Latina actresses are known for their good looks and Audrey is no different. Need proof? Here are some of Audrey Esparza hot pictures.
With such stunning beauty, no wonder she attracts public attention.
Here is another shot of her enhancing her already appealing look.
Which is the most inspiring part in the life of Audrey Esparza? Do you like her movies? If yes, which are your favourite? Feel free to share your views with us and keep the conversation going.
READ ALSO: 2 Chainz net worth, age, height, wife, real name
Source: Legit.ng