Unlike many Hollywood actors who started acting early in life, Jack Kesy career kicked off after he left the Marine Corps and joined a London based drama school. He can be best described as a late bloomer having made his first professional appearance as late as 2009. Are you ready to discover exciting facts about the actor? Read on to be surprised.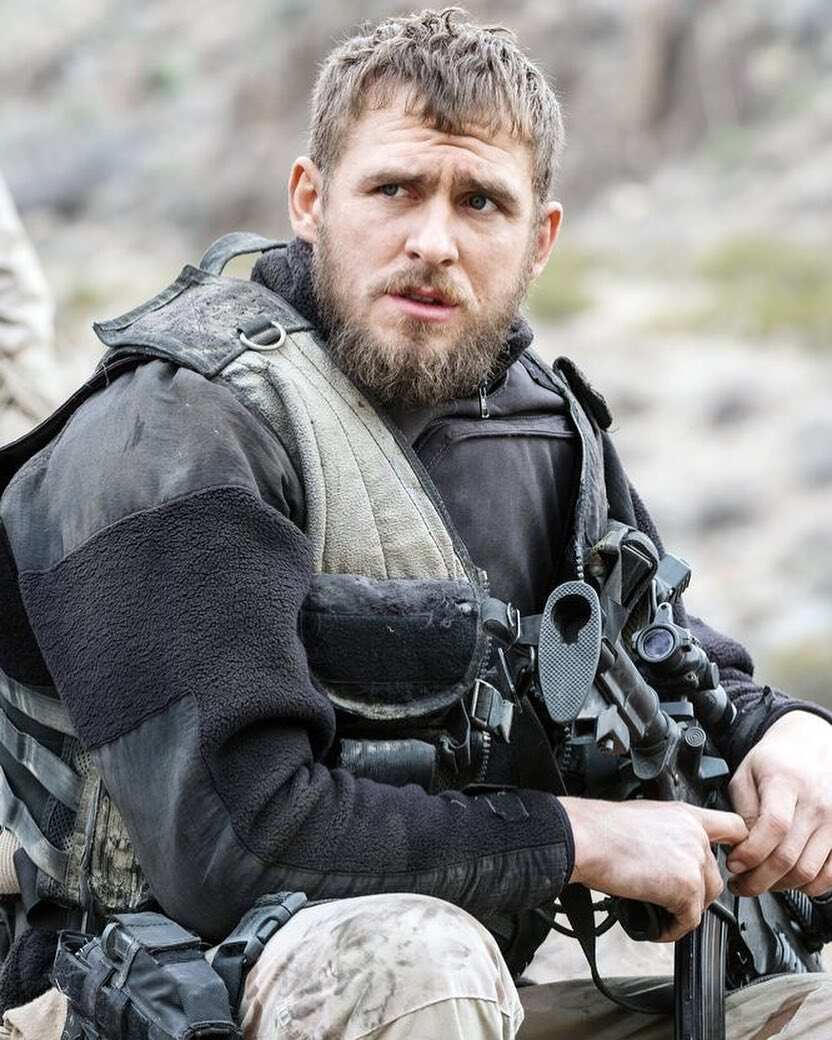 The actor is more of a movie star than a TV series one. This does not, however, discredit his acting in TV shows, and he has actually featured some. Indeed, it is these TV shows that helped bring him to the limelight as a talented actor. To date, the actor has appeared in several movies, and TV shows and his fan base continue to grow. While he may not be one of the regular faces that we are used to seeing on screen, he has been involved in quite a number of successful projects, and by all means, he is going places.
Talk about people who are born to be great in their quests and the name Jack Kesy will be on the list. This handsome hunk first became famous for his role in the Claws, a TV series that was very successful in its first season. For many fans who are fascinated with stories about superheroes, they will agree that such a story cannot be complete without a villain. This is the role that many fans of the Deadpool 2 expected until it became clear that the celebrity had been cut out of the show. Even after Jack Kesy Claws movie frustrations, Jack has signed up for roles with a number of upcoming movies.
Arguably, the upcoming star actor is seemingly going places with rumours that he is signed up to appear in many films in the course of the next few years. If these rumours are anything to go with, then we can expect to see the actor on our screens for a relatively long period in the future. There are no doubts that Jack Kesy career is destined to be great though the actor likes to say he wishes to remain open about his future, well albeit with regard to his characters.
READ ALSO: Actor Trevor Donovan bio: age, brother, parents, wife, gay rumors
If you are a keen follower of the unfolding in the entertainment industry, then this is one of the actors that you cannot afford not to have on your watch list. Here are some interesting facts about Jack Kesy that will definitely get you wanting to know more about his life!
Jack Kesy bio
Jack Kesy actor bio is full of exciting facts. Just to begin, how old is Jack Kesy if you may ask? Well, at the age of 33 years, the actor still has many years ahead to realise his full potential. Jack Kesy was born in 1986 in New York City. Despite being born in the US and having a white ethnicity, he spent much of his childhood in Italy and East Germany. He would later join the U.S Marine Corps after which he registered with the London's Guildhall School of Music and Drama. Since his graduation, Kesy has been busy building his career as an actor and celebrity.
Acting career
Jack Kesy Hollywood debut was in the short video Emina (2009) where he appeared as Zoran. Since his debut, the actor has worked in many movies and TV series. Jack Kesy the strain character, is perhaps one of his best among the TV series he has featured in to date. In this series, the actor appears as Gabriel Bolivar, a philandering rock star with a craving for recreational drugs. Bolivar is also one of the acolytes of the master vampire and later becomes the host body for this vampire.
The Claws series also helped propel Jack's career as an actor. Jack Kesy's Claws character is that of the pain clinic manager by the name Roller Husser.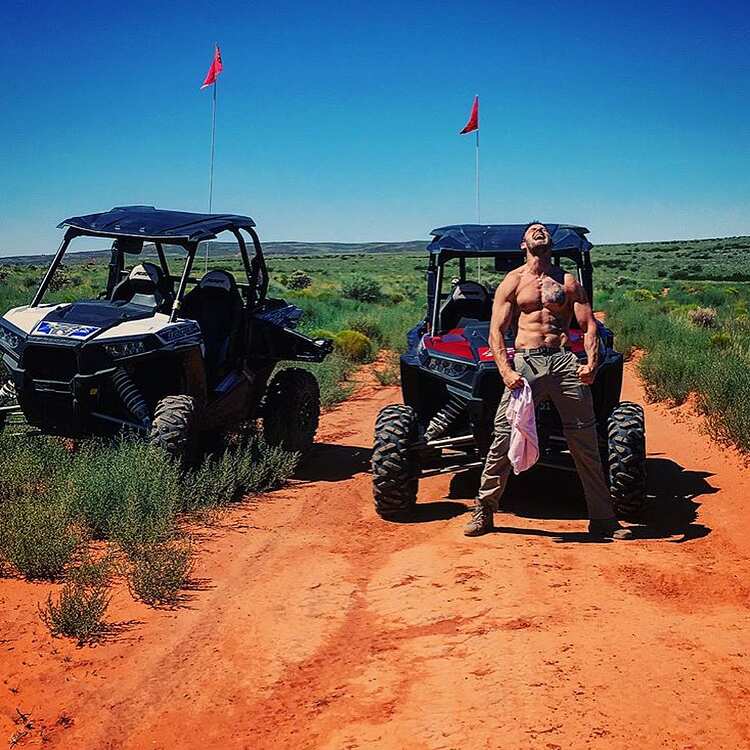 Kesy has built his net worth from acting in TV shows and movies including Recruiter, Morgan, Intruders, The Throwaways, Tomato Soup, Juggernaut and Hot Summer Nights. He also featured in Baywatch (2017) which according to Box Office garnered $57.2 million domestic and $152.1m worldwide out of a budget of about $69m. There is still some level of dissatisfaction with the directors and producers of Deadpool for pulling out Jack Kesy black Tom Cassidy character, which the fans had so much anticipated. However, there was no explanation as to what led to the new development on the Jack Kesy Deadpool. Overall, Jack Kesy movies and TV shows have fans speculating about his future in the entertainment industry.
Married or have girlfriends?
The actor's personal life is as secluded as his professional life. For someone of Jack Kesy age and social status, it would be expected that such a person would be dating, in a relationship or even married. Currently, there is no information about his dating life, but it is obvious that the actor is not married. Well, would not it be interesting to know who Jack Kesy girlfriend is or read in the media about Jack Kesy wife? Seemingly, the actor is focused on building his acting career and is shy of dating or making commitments so fans will just have to wait until he can make a calculative move about his love life.
READ ALSO: Philip McKeon biography: age, net worth, family, wife, gay rumors
Is Jack Kesy gay?
There is no compelling evidence to suggest that the American hunk is gay. Speculations about the possibility of him being gay are merely fueled by the fact that the actor is not in a relationship with anybody and neither is he dating as would be expected of someone with his social status.
The actor may be living solo at the moment choosing to focus on his career. In any case, the upcoming actor has never given an impression that would want anyone to question his sexual orientation despite public speculations that he may actually be gay. With the kind of seclusion surrounding his life, it is only natural for the public to speculate about his love life since he has not been forthcoming with information relating past or present relationships. Until he personally or otherwise deals with the rumour that he is gay, we can only assume that he is straight.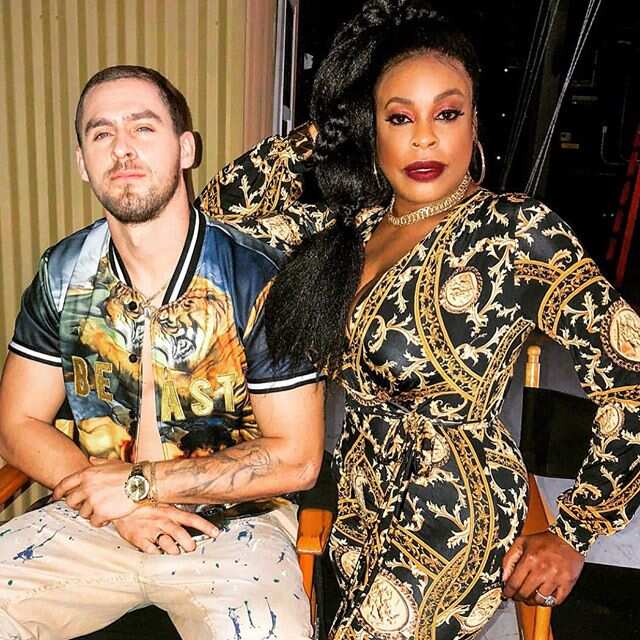 Controversy
On January 15, 2015, the actor was arrested over charges of being in possession of cocaine. During the arrest, the American hunk was caught buying the recreational drug from a dealer and unknowingly entering the car of undercover cops. He voluntarily surrendered to the authorities after a warrant of his arrest was issued in May the same year. However, he was released on a cash bail of $10,000 after pleading guilty. Details about his case remain sketchy since then.
Jack Kesy height
Kesy career as an actor is seemingly going to be an interesting one, and he is set to appear in more movies and TV shows in the coming years. Arguably, the actor is relentless in taking his career to new heights. Talking about height, the actor stands at 6' 1½" (1.87 m), an attribute that has seen fit in most of his characters. With a body weight of 85 kg, little effort is required to magnify his giant physique during acting, and he can seamlessly fit in most of the acting roles that so much comes his way.
Though the story behind Jack Kesy acting career does not start at earlier childhood as is the case with many actors, the actor seems set on making a significant net worth out of his career. To date, the actor has featured in several movies and TV shows which has helped grow his popularity in the industry. The upcoming star is known to keep his personal affairs from the red light leaving his fans and the public, in general, to guess and speculate about key details about him. Well, it is no speculation to say that with the current trend, the actor is moving to become one of the industries celebrated personalities.
READ ALSO: Nadine Caridi Wolf of Wall Street bio: children, net worth, husband