Suicide Squad's Karen Fukuhara: top 10 facts about the actress
Karen Fukuhara is one of those actresses who will hardly stay behind the scenes. When she shows up on your screen, you will scarcely forget her. She is smart and beautiful, and she knows how to fight, no wonder she became a unique and essential part of "Suicide Squad". There are some facts in her bio that people don't know about. Do you want to unveil some of her most surprising secrets?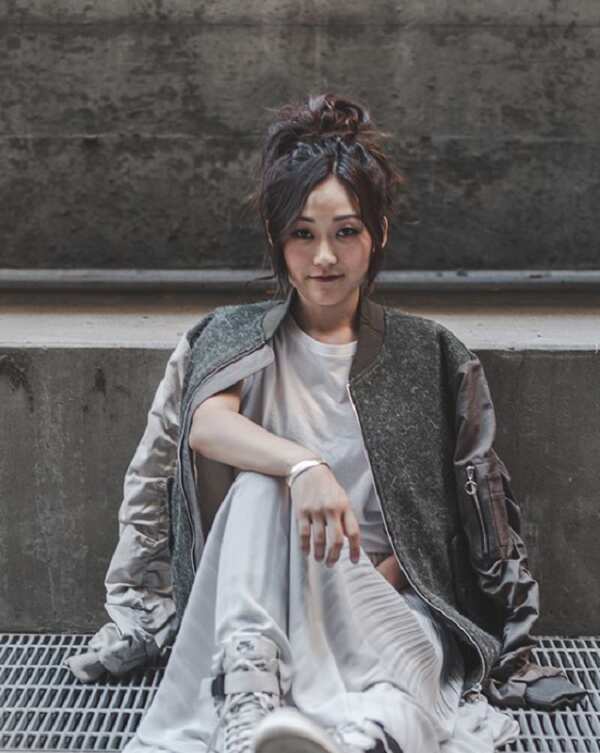 Karen belongs inn the category of modern actresses who can play equally well a tender, delicate female and a real hurricane who can knock down just everybody. In her pictures, she looks so fragile and slim, but inside her, there lives a true explosion, and she has proved it with her screen appearance in the famous superhero movie. The smashing debut was a real breakthrough for the young actress, and now she has all eyes on her, all minds interested in her life, personality, and habits. Our investigation begins here, too.
Full name: Karen Fukuhara
Nickname: Kazzy
Date of birth: February 10th, 1992
Birthplace: Los Angeles, California, United States
Nationality: Japanese-American
Occupation: Actress
Height: 5 feet 2 inches (157 cm)
Trademark: Katana in "Suicide Squad"
10 mind-blowing facts about Suicide Squad Karen Fukuhara
No matter how bright a star may be, we never know just everything about it. The same is with Hollywood stars: they may be under our closest attention, but there is always something that stays hidden and secret. Here we have several secrets from the biography of Ms Fukuhara, and we believe you will be as excited to discover them right now.
1. She had a range of bizarre jobs in the past
No, she has not always been a movie star. Many famous actors and actresses used to be waiters and waitresses in their past, right before they received their first significant roles. Karen used to perform a range of jobs like working in a Japanese sushi restaurant, and it looks ridiculously unorthodox. However, this was not the only unexpected turn in her career. Another job of hers was an interpreter for a Japanese model who needed guidance through her work in the New York fashion area.
Indeed, having Japanese parents, how could Ms Fukuhara not speak her mother tongue? Apart from interpreting for her Japanese client, Karen used to do some subtitle editing and translation. Not a usual job for a person who dreams of appearing on big screens, is it?
READ ALSO: Johnny Cash first wife Vivian Liberto bio: ethnicity, net worth, cause of death
Besides that, she used to work at Disney, interviewing film stars for a teenage show titled "Movie Surfers". The very first episode in which she took part involved Johnny Depp and Keira Knightley after their appearance in "Pirates of the Caribbean".
2. She has real proof of her academic excellence
We normally see actors as people who have dedicated their whole lives to participation in movies. Still, they often have a range of other achievements in diverse spheres. For instance, our young "Suicide Squad" star has a scientific degree in sociology. It is easy to guess how many other actors and actresses have academic degrees in other fields except movies.
Curious enough, Karen was not interested in acting that much when it was time for her to choose a career. Instead of acting suggested by her mother, the future star chose to enter UCLA and studying sociology.
3. She has significant achievements in sports
Who would believe that such a tender young woman (Karen Fukuhara height is only 5 feet 2 inches, which makes 157 cm) can ever be involved in martial arts? Karen really is and, what is more, the style of karate she practices is immensely brutal when you watch it from aside. It is Kyokushin karate, translated as "the ultimate truth". It means staying in full contact with your enemy and, if you do not know the rules, it looks like something absolutely fatal.
Oh, by the way, Ms Fukuhara has a brown belt in this type of karate. You probably will never doubt that she needed no stunts in practically all scenes while filming "Suicide Squad". She was trained to operate a Japanese traditional sword and yes, her character was named after it for a substantial reason!
READ ALSO: LL Cool J net worth, age, height, wife, kids, family
"Katana" says that her interest in karate was brought to life by her little brother. He was all fond of this kind of sports, and his interest proved to be viral. The big sister never regrets her choice and loves her dangerous skill very much!
4. Karen Fukuhara Suicide Squad role was unknown to her
When she decided to undertake acting instead of her primary profession, she started trying all possible auditions. One of them was for the superhero blockbuster, and she thought, why not? Everything the young woman knew about the role was the fact that her possible character was supposed to be smart with a sword and skilled in martial arts.
That was enough for her to try and eventually win. To make things a little clearer, though, she had to google up a superhero with a Japanese sword and skilled in fighting to discover at least a little information about Katana.
Probably, this knowledge was the power that had helped her a lot through the second audition when she impressed the crew so much that the director had no further doubts and gave the role to her.
5. She has mastered the Japanese sword in two months
Fighting with such a dangerous weapon is a complicated task even for a skilled person with a trained body. However, Karen did an almost impossible thing and mastered the sword in two months only. There were risky moments during the filming process, but she managed to get through safely due to a lot of practice.
In her interviews, Karen says that in some moments, one wrong movement of her sword could cut off somebody's head (mostly, the head of Harley Quinn performed by Margot Robbie). It was a risky adventure but a challenging one, too, and the actress enjoyed it a lot, probably, owing to this challenge.
6. She has a tattoo to commemorate her superhero/supervillain experience
It is a known fact that actors play their best when they merge with their characters. Jared Leto is said to live the life of his Joker so much that he used to ask people to call him Joker no matter whether he was on set or away from it. Probably, this dedication to the role is the reason why all those characters are so bright and vivid.
Karen needed to merge with her Katana, too, and so she did for the sake of the brightest possible performance. The role has left such a deep trace in her heart that the young actress had a "SKWAD" tattooed on her ankle. Margot Robbie performed it with her own tattoo gun, and everybody on the set had such a tattoo as a memory about an amazing experience.
7. She is still a family girl
It is so unusual to know that a Hollywood star who has a huge crowd of admirers and fans around the world; who uses a private aircraft to reach an event she is invited to; who earns a good deal of money still stays under her parents' roof. As a rule, young people (nothing to say about superstars) prefer living on their own as soon as they can, but "Katana" is none of the kind. She loves her family and the atmosphere in her parents' home.
It was a real breakthrough for her to convince her father, a traditional Japanese man, to attend the premiere of "Suicide Squad" together with her.
8. Katana will return in a "Suicide Squad" sequel
We are all expecting the show to go on. Karen says that she would love to return in further series of the franchise with all her fighting skills and perfect sword magic. Well, the development of this story can be a great leap forth for the young actress (by the way, Karen Fukuhara age is only 27: she was born on the 10th day of February 1992).
9. She used to sing in the past
Kazzy used to try many things in her life and singing is one of them. While being a student at UCLA, she participated in an acapella singing band called "UCLA Medleys". It is surprising how much this little woman can do and how well she manages to do just everything that she takes up. What do you think, is it possible that in future, we will welcome an album of her recordings? It is quite probable, judging by her tremendous talents.
10. She is incredibly hot
Karen Fukuhara hot pictures are the best proof of this statement!
Who would ever think that this delicate young woman is an expert in fighting? She looks lovely in feminine clothes!
In this picture, Kazzy looks like a real water fairy that has go into our Universe by mistake. She is simply gorgeous!
These incredibly long slender legs... Even though the picture is this simple, she looks burning hot and so innocently bold.
Some more water magic. This is how a white bathing suit can turn a living fatal weapon into a graceful woman.
So careless and so ridiculously hot. It is one of the best images Kazzy has on her Instagram.
Now, you know something extraordinary and exclusive about Karen Fukuhara. We all hope that she will appear on our screens very soon with all her talents and skills and her exceptional beauty. She is a gifted actress, and all of her fans will watch gratefully the way her talent unfolds in new roles.
READ ALSO: Kim Zolciak net worth, salary, age, height, husband, children
Source: Legit.ng