Top 10 Bisa Kdei songs of all time
Are you looking for something good to listen to? What about top Bisa Kdei songs? They will enchant you, conquer your heart and soul with their unique vibe, and leave you wanting more. They are definitely worth your attention because the young man who performs them is one of the most promising stars in his native country and beyond. Just take a pause and drown in the captivating, exciting sounds!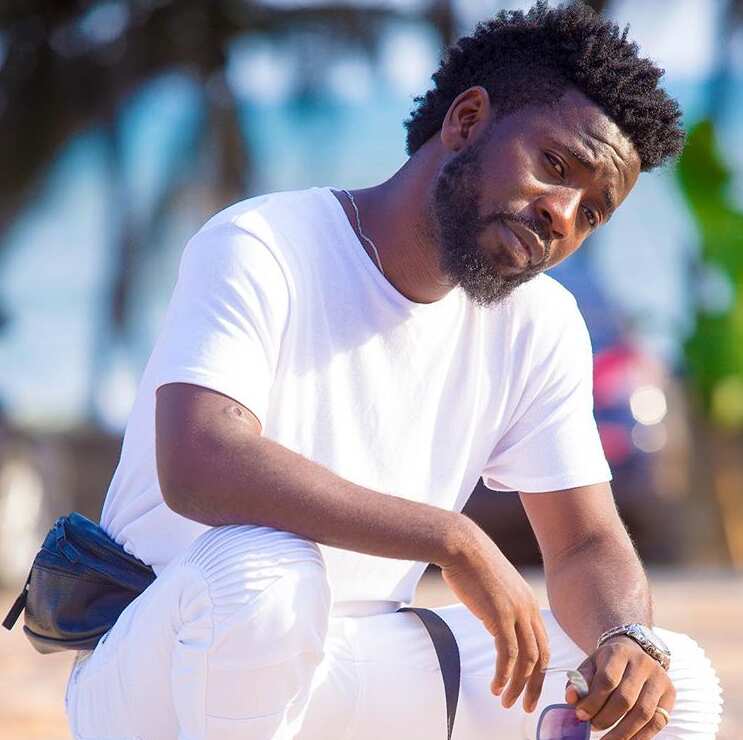 Born in Accra, Ghana, in spring 1986, Ronald Kweku Dei Appiah is now one of the brightest stars in his home country. His music can be heard everywhere; it is sought for on the internet. At his young age, this musician has earned a good deal of fame and awards, and there is a reason for this state of things.
Top 10 Bisa Kdei songs
If you hear his music once, you will not forget it. You are welcome to kindly inspect the top 10 Bisa Kdei songs list and enjoy the sound!
Mansa
Released in 2016 with "Break Through" album, this lovely tune is dedicated to a beautiful woman named Mansa. The captivating rhythm with tribal vibes will make you fall in love with this track at once. Are not you already willing to have it on your playlist? This melody is perfectly able to lighten up your mood on the toughest day and make you feel really well and relaxed.
There is a sad fact connected to the release of this song. The day the audience heard it for the first time, the artist's mother passed away. It was a sharp blow, but he never gave up. His songs have become only more emotional ever since.
Brother Brother
This perfect highlife track released in 2016 with "Break Through" album is one of the most popular with Bisa Kdei fans. Its sweet tune with lovely African vibes and juicy beats will touch the deepest strings in your heart and soul. Give this song a thoughtful consideration when you are having rest after a hard working day and feel how your mind will be filled with peacefulness.
Odo Carpenter
Accompanied by a touching video about a kind young carpenter, this highlife hit will touch your heart the very instant you hear it. This lovely song is among the eldest on the list of top 10 most loved tracks by Bisa Kdei (released in 2014 in "Thanks Giving" album), but you can hear well that the awesome style of the artist has been with him since the very beginning of his career.
READ ALSO: Top 10 trending Kuami Eugene songs of all time
It is interesting how two tracks from the same album used to compete with each other for the popularity with fans. Odo Carpenter was the one that pushed a previous leader of fans' charts Azonto Ghost (you will discover it below) from the top position. However, these tracks are the key hits of the whole album even now when all their competitions are long gone.
Samina feat. Obrafour
Take a deep breath of an authentic African vibe this song carries in it. The combination of two voices and two artistic manners of Bisa Kdei and Obrafour, a famous Ghanaian rapper, creates a specific highlife atmosphere. A colourful video that accompanies the incredible track from "Break Through" album (2016) makes the impression even brighter.
Are you already seeking where to download Bisa Kdei songs? They are available on iTunes; alternatively, you can probably find where to download them for free from some smaller sources.
READ ALSO: List of all Lil Wayne songs so far
The album itself represents the way the artist can cooperate with other music stars. This cooperation is the sparkle that attracts attention to this album and makes it sound fresh, lovely, and exceptionally perfect.
Metanfo
It is curious how a highlife song can sound reviving and energising even if it speaks about enemies and jealousy. This is what the track is about. "My enemy, my enemy, leave me and let me go", the artist says while singing the lyrics. "I am not afraid of you because of my God". This song from "Thanks Giving" (2014) seems never to get too old.
Azonto Ghost
This song included in the album "Thanks Giving" (2014) bears a precise plot connection to a Ghanaian movie with the same title. In the film, the ghost of a killed man haunted the ones who had murdered him because of the inheritance and danced Azonto before performing his revenge. The track is probably the only one on this list that has a strange mystical atmosphere of anxiety about it. It is a really delicious hit!
Asew
This track is one of the smashing Bisa Kdei 2018 songs ("Highlife Konnect" album). It shows one of the best abilities of good music – the ability to distract you from all of your troubles and hardships for a moment. It possesses such a perfect atmosphere of shining carelessness that you will definitely want to download it and enjoy listening to it whenever you want to get rid of your problems and relax for a while.
Jwe
This single dating back to 2016 is a great example of how versatile Bisa Kdei can be in both the way he performs and the way he composes his music. You will love the juicy beats that are somewhat different from the singer's regular highlife tunes. However, one of the specific features of this artist is his ability to be recognisable even if he changes his style completely.
Bibi Nti
This deep, meaningful track shows how unfaithful sweethearts and friends can maltreat a man. Watch a heartbreaking video that shows how true love and true friendship is checked and tested by a smart person. A lovely melody and lyrics that make you think deep will leave a deep trace in your heart. This powerful song from "Highlife Konnect" (2018) is definitely one of the best on the list!
Fakye
The very word "fakye" in the Twi language means "forgive". The song is a plea for forgiveness from a sweetheart. The artist turns to everyone asking people to forgive their loved ones, always forgive for the sake of love. It is a good piece of advice because a peaceful atmosphere is everything true love needs to develop, grow, and flourish. This touching hit from "Highlife Konnect" (2018) will definitely become one of your favourites.
Bisa Kdei is a highly productive artist. If you have got interested in his works (we assume that you really have because his music is delicious!), you should give attention to other works of his. The artist has released three albums so far: "Thanks Giving" in 2014 (with 16 enchanting tracks), "Break Through" in 2016 (listing 10 tracks), and "Highlife Konnect" in 2018 (consisting of 12 tracks).
All the three albums were welcomed by the audience with a lot of affection. Even though some may say that highlife music is not very versatile, this artist proves entirely different. He shows how a young person can bring something new and fresh into a classical style and sound fantastic.
If you have already fallen in love with Bisa Kdei songs, you are welcome to download them from the internet or purchase his albums. Compose your own top lists, revive your playlists, and brighten your mood with the atmosphere of happiness and sunshine that comes with the adorable highlife vibe.
READ ALSO: Top trending Akon songs 2019
Source: Legit.ng