Top 10 Efya songs of all time
Efya songs have gained significant popularity in Africa. This beautiful star entered show businesses at a quite young age as an actor, but her talent as a singer brought even more fame. The compositions of this beautiful musician ensured her a number of awards and made her one of the top modern soul musicians of the African continent. This time we welcome you to listen to the top 10 records of the magnificent Efya, enjoy!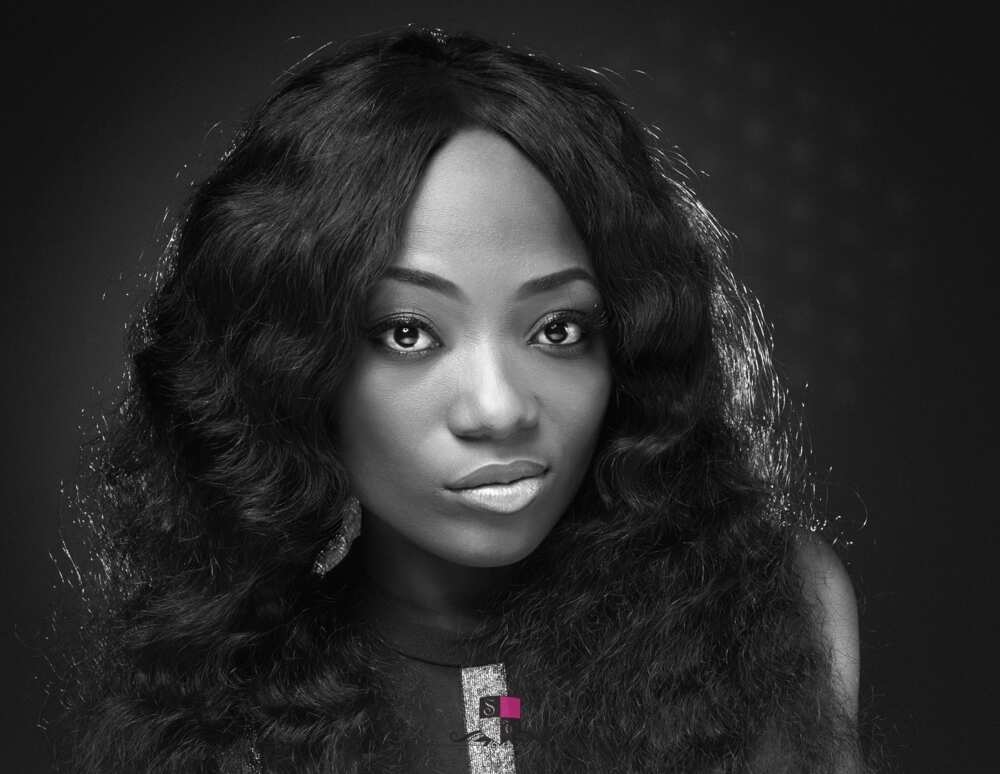 Efya songs made her the five-times winner of "Best Female Vocalist of Ghana Music Awards." She also received numerous other, not less important awards and nominations. This musician becomes more and more popular not only in Ghana or Africa but even on other continents, read on to find out why!
The best of Efya songs
Our list contains the best tracks from different periods of her career, so you can see her progress and changes of style.
Getaway
This record inspires to run away from your routine life, and open the energies of your soul. The lyrics tell us about all the great benefits of quitting boring and stressful daily routine, and soul-nourishing vocal calls you to let yourself some recharge.
The single is accompanied by a video clip that gives even more inspiration and vacation mood. Here you can see a nice, sunny beach, ocean, and beautiful ladies who call you to join them. This single from the album T.I.N.T. was released in 2013, and it still remains a popular track for summer parties.
Until The Dawn
It is a beautiful composition about love: "I wanna make love to you until the morning" — this is the main line of the lyrics, that describes the mood of the track. This one is the best song for any couple in love to listen to and to create new fantastic love moments.
The music video and the tune are made in Jamaican style; it is very creative, and Efya looks there very attractive. This party-themed record has its own magic that already made it so famous. The composition was produced by Maleek Berry and released in 2017 as the main song of the album that has the same name "Until the Dawn."
READ ALSO: Top 10 trending Kuami Eugene songs of all time
Forgetting Me
This composition from "Janesis" album describes some uncertainty in love relationship. The lyrics tell about questioning love and expressing some uncertainty in the beloved person. The video clip of this track beautifully expresses the story and illustrates the message of lyrics.
Best in Me
It is another track about love and relationships; the lyrics advice us to see the best part of our beloved ones. The video clip also shows us a story of a beautiful couple in love and their relationships. This single was released in 2013 as the main record from the album "Best in Me." We welcome you to listen to this song and feel the inspiration to value your love with new strength.
Little Things
Famous Ghanaian producer Richie Mensah worked on this song. Here we can hear a soulful voice, whispers, and Ghanaian language chorus that creates a unique sound of the composition. Guitar tunes and Efya's vocals in combination with lyrics about important things in relationships created all the needed elements to ensure stable popularity of this song.
Sexy Sassy Wahala
This one is definitely on the top place in the list of the best Efya records. The track brought a significant rise in popularity for Efya in 2011. This tune became a soundtrack for the series called "Adams Apples." An important fact is that the word "Wahala" can be translated as "trouble." Dance type of beat made this track popular at parties, and it seems like it is not going to lose its popularity.
One Of Your Own, collaboration with Bisa K'dei
The laid-back beat of the composition and blend of two beautiful voices created a new hit in conversation style. This lovely tune was released in 2014 at One Nation Entertainment label. Fans love this song because it reflects many aspects of the conversations in any love relationship.
Gingam Too Much
It is an audio record from 2016, and the fans were very happy to welcome this song. "Gingam" is a type of African-themed fabric, and the song tells about this fabric as a symbol of freedom. The record has quite a dance-type of the beat, and the lyrics rise up the spirit of freedom, these are the main aspects of the popularity of this song.
Love
This record is among the latest compositions of the singer, it was released in 2017. Efya showed here her amazing writing and singing skills. The video also looks so stylish and modern. The tune highlights the beauty of voice and the whole atmosphere of the composition, enjoy!
Whoman Woman
In this track, the singer tells about an essential role of women in society. This topic is very important in many countries, and Efya managed to say about it in the form a beautiful song that was released in 2018. Great music video and wise words ensured the popularity of this record.
These are top songs by Efya, a beautiful Ghanaian singer. Everyone can easily download Efya songs on such sources:
Efya songs are modern and fashionable, she is a beautiful singer who follows the latest musical trends, and her lyrics are very actual for young people. Enjoy the best tracks of beautiful Ghanaian musician.
READ ALSO: Latest Tatiana Manaois songs 2018-2019
Source: Legit.ng