Top 10 trending Kuami Eugene songs of all time
We are here to present you the list of top 10 Kuami Eugene songs. Eugene Marfo, or as we know him by his stage name Kuami Eugene, is a very talented musician, producer and performer. He blows our minds with the quality of his music. Talent and creativity are the things which brought him fame and success. Check out top 10 trending Kuami Eugene songs of all time that you will definitely put on repeat.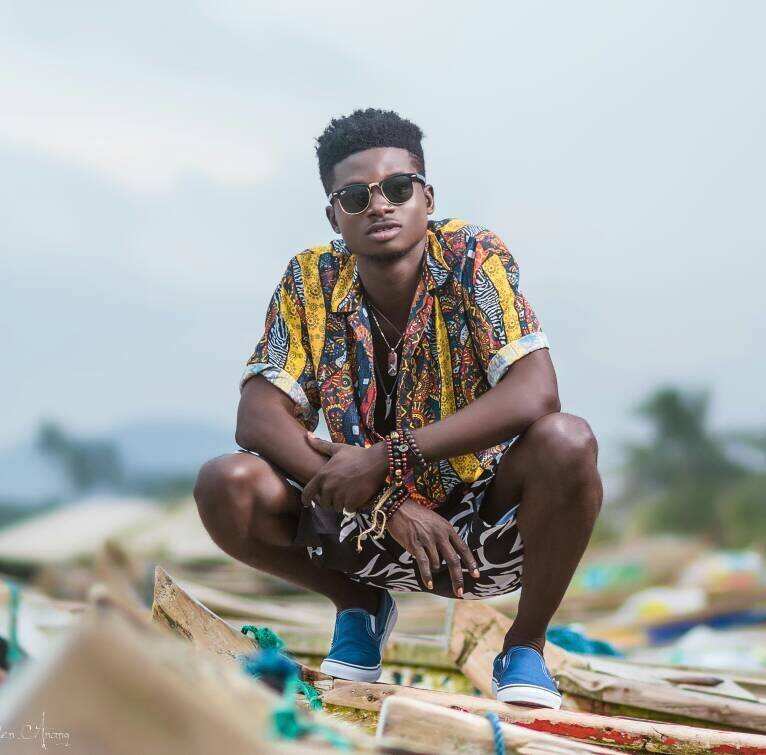 Everyone knows that if you love what you do, you will be more likely to become a successful and, most importantly, happy person. Kuami Eugene did not get everything at once. His career had a lot of ups and downs, but due to his passion and hard work, he was able to become a new face of music in Ghana.
Kuami Eugene songs
This list includes Kuami Eugene latest and old songs that are still trendy. Music does not have the expiry date, and it only matters what influence it makes on people and what emotions it gives to you. Kuami Eugene is the artist who knows how to produce music and how to make the tracks popular.
Wish me well
"Wish me well" is one of Kuami Eugene 2018 songs. It spreads positive emotions on its listeners. When you listen to it, you get inspired. It is a song about human well being, compassion, empathy, devotion and so on. The singer is trying to show us that there are other things in our lives than money. However, we often forget about that. They are health, family, friends, happiness, etc. In this world all that is much more important than thinking of money and temporary fun.
Never carry last (feat. Dj Vyrusky and Mayorkun)
If we try to listen to Kuami Eugene all songs, we will notice that most of them are solo songs. This one is a collaboration with Dj Vyrusky and Mayorkun. The first thing that makes you feel impressed is the video. The quality of the clip is wild. Beautiful picture, wild dances and funky words create a perfect combination together, which makes people enjoy the song.
Confusion
The musician put a lot of sense in the song "Confusion". By this track, he wanted to tell all of us that we should never listen to those, who tell us that we are wrong. People's opinion may bring us to confusion. Especially when it comes to relationships. There is nothing people may know about you and your personal life. When it comes to love, it is only for two. Only those two know how to behave, what to do and what to say. Other people can just bring doubts to a relationship, and even ruin everything. In general, it is a beautiful love song and it worth your attention.
Ebeyeyie
There are such moments when we feel sad or depressed. This track is precisely for such cases. It is a real hit in Ghana. The lyrics are filled with inspiration and motivation to stop worrying and start doing something. Kuami Eugene is telling us that the hard time will pass. He wants us never to forget about God because only He can help us when everything is horrible. Enemies want to bring us down, but they can do this just if we let them. Try to listen to this song when you feel hopeless. It is full of inspirational energy.
Walaahi
This track is powerful. It means that the lyrics of the song can create the atmosphere, which takes everything inside us over and our mood changes completely. Eugene has produced this track by himself, and there is a special message he wanted to send us via this song. Kuami Eugene tried to tell us that love is a significant aspect of his life. He is ready to protect it from anyone who may try to take it from him. The YouTube video is viral as well, and you should watch it.
Angela
It is one more song which shows the musician from his sensitive side. This track is telling us a story about a man, who will always follow his woman wherever she goes. He calls her Angela, and he feels no shame to shout her name out loud. It reminds us of the importance of love and relationships. It gives the inspiration to take care of those we love and never lose this feeling.
READ ALSO: List of all Lil Wayne songs so far
Boom bang bang
It is not one of Kuami Eugene new songs, it was released in 2017, but its popularity never decreases. Perhaps it is one of the most romantic Eugene's tracks. It is a very passionate message that also includes danceable beats. Maybe this is the main reason why the song is that much favourite. The message itself holds a story about a man, who asks a girl to give him a chance to prove his love and marry her. Sweet song, beautiful music, and meaningful lyrics are all you need to fall in love with the track.
Baby (feat. Shatta Wale, Kidi, Dj Vyrusky)
It is one more collaboration. The previous cooperation was very successful. "Baby" is not less popular than the previous track. Shatta Wale adds some special charm to it due to the incredible danceable music. It can be called a very exclusive song because each artist added something special to it.
Hiribaba (feat. MzVee)
If you are ready to be entertained, this song is for you. When listening to it, you can feel free, dance and enjoy your life. The video fits the song perfectly. It works very well for those, who feel upset or depressed. It seems like this track can heal everyone who needs it and if there is something wrong in your life, do not think about it too much, just try to listen to this song. We are sure it will boost your mood.
Fadama boy
"Fadama boy" is a message to all young musicians, who start their career in the music world. Kuami Eugene is telling them that it does not matter where you are coming from, everything is possible, and everyone has equal chances to reach the goal. The key to success is simple. All you should do is work hard, never give up and always remember about your dream and follow it. It is clear as a day, but we often forget about that. This song reminds us of such a simple "plan" on the way to the life of our dream.
We are sure that after reading this article, you are going to download Kuami Eugene songs. The musician has so much more of them. Try to listen to all of them and add those you like the most to your playlist.
READ ALSO: Top trending Akon songs 2019
Source: Legit.ng