Kirk Douglas net worth, age, height, wife, grandchildren, is he dead or alive?
He is one of the oldest living actors of the Hollywood "golden age," a real living legend. Kirk Douglas is also known as a former goodwill ambassador, philanthropist, and talented writer, presenting dozens of novels and memoirs to readers. Nevertheless, cinema has always been the main thing in his life. What is Kirk Douglas net worth and what fascinating facts are hidden in his biography?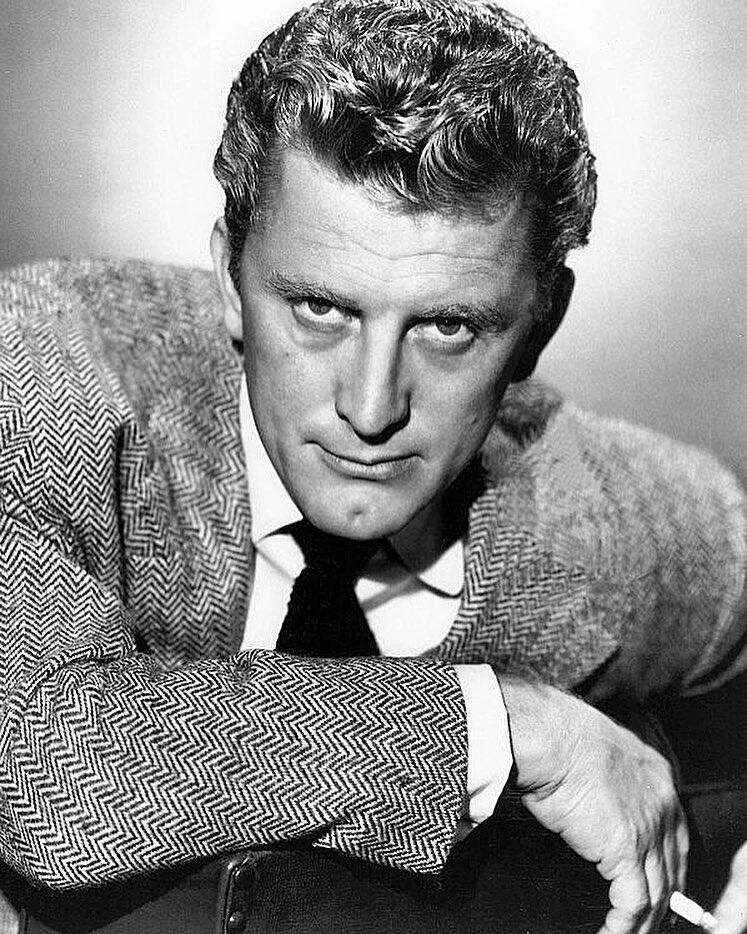 Is Kirk Douglas still alive? How old is Kirk Douglas? The American Hollywood star celebrated his centenary in 2016. He is also known as a writer. You could read more than one novel and even a few life memories from his pen. Keep reading, and you will know more about this incredible man.
Kirk Douglas net worth and bio
Kirk Douglas date of birth is December 9th, 1916. The future Hollywood star was born in Amsterdam, New York, USA. His real name is Issur Danielovitch Demsky. Issur was the fourth child in a poor Jewish family. His parents Herschel Danielovich and Bryna Sanglel emigrated to the USA from Chavusy, Mogilev Region, in the Russian Empire (present-day Belarus) after they got married in 1908. His family was big and consisted of 7 children. Kirk was the only boy. The parents changed their names after emigration, so in this way, they became Harry and Bertha.
READ ALSO: Keanu Reeves net worth, relationships, girlfriends and gay rumors
Issur or Izzy changed his name to Kirk Douglas, and then he entered the United States Navy during World War II. The young man got an education at the University of St. Lawrence and shown his acting talent at the American Academy of Dramatic Arts in New York.
The future Hollywood star performed on Broadway from 1941 to 1945 under his real name, and with the help of Lauren Bacall, who was his old friend, Issur began to work in Hollywood. Douglas` debut in cinema took place when he was 30 years old. He passed a long way to achieve the first success.
The actor had outstanding partners on the set, for example, Burt Lancaster, they became friends and made seven films together. Douglas was lucky to sign a contract with Warner Brothers, which allowed him to become a famous actor. Kirk did not remain without roles, but they were the most diverse: he played a professional boxer and musician, a reporter and a policeman. Since the list of his movies is huge, we bring to your attention 10 most popular films:
Out of the Past (1947)
Champion (1949)
The Bad and the Beautiful (1952)
Ace in the Hole (1951)
Gunfight at the O.K. Corral (1957)
Paths of Glory (1957)
Spartacus (1960)
Lonely Are the Brave (1962)
Two Weeks in Another Town (1962)
Seven Days in May (1964)
He also was a film director: Scalawag (1973) and Posse (1975).
Thanks to his contribution to the cinema, Kirk Douglas net worth is estimated at $60 million, and he also received the Oscar for 50 years as a creative and moral force in the motion picture community.
Kirk Douglas family
Kirk Douglas height is 175.3 centimetres or 5 feet 9 inches. He was an athletic and handsome man in youth, who conquered many female hearts. The actor was married twice. His first wife was a classmate and actress Diana Love Dill, with whom has lived for 8 years (1943-1951) and raised two children. Michael and Joel were born with a difference of two and a half years.
Being married for the second time (from 1954 - to present day), the actor became the father of Peter and Eric and a loving husband for actress Anne Buydens. Kirk Douglas and wife are still happy together.
The actor is also a loving grandpa. Kirk Douglas grandchildren are:
Cameron Morrell (son of Michael and Diandra Luker)
Lua Izzy (daughter of Michael and Viviane Thibes)
Dylan Michael (son of Michael and Catherine Zeta-Jones)
Carys Zeta (daughter of Michael and Catherine Zeta-Jones)
Kelsey (daughter of Peter and Lisa Schoeder)
Tyler (son of Peter and Lisa Schoeder)
Ryan (son of Peter and Lisa Schoeder)
Jason (son of Peter and Lisa Schoeder)
He also has great-granddaughter Lua Izzy, who is the daughter of Cameron and Viviane Thibes.
The actor always remains smiling and cheerful despite the old age and health problems. On this photo, he looks like the happiest man on Earth.
Kirk Douglas dead or alive
Is Kirk Douglas dead? It is a very popular query on the internet, but as we have already mentioned, the actor celebrated his centenary three years ago. He said the following about this day:
I never, ever thought I would live to be 100. That's shocked me, really. And it's sad, too.
He suffered a severe stroke on January 28, 1996. It impaired his ability to speak. Doctors informed his wife that unless there was a fast recovery, the loss of the ability was likely permanent. His ability to speak returned after a regime of daily speech-language therapy that lasted several months, although it was still limited.
Now Kirk Douglas age is 102. He is a happy family man. He spends most of the time with his family due to the age but keeps trying to continue writing. The Hollywood star is the author of the following books:
The Ragman's Son (1988)
Dance With the Devil (1990)
The Gift (1992)
Last Tango in Brooklyn (1994)
The Broken Mirror (1997)
Young Heroes of the Bible (1999)
Climbing the Mountain: My Search for Meaning (2001)
My Stroke of Luck (2003)
Let's Face It: 90 Years of Living, Loving & Learning (2007)
I Am Spartacus!: Making a Film, Breaking the Blacklist (2012)
Life Could Be Verse (2014)
Kirk Douglas net worth is not surprising because of his contribution to the cinema. It seems that he achieved everything in life: he made a great career, got an Oscar, created a friendly family and saw a great-granddaughter, what many people dream of. Now he lives in a circle of children and grandchildren who love and care for him.
READ ALSO: Harrison Ford net worth, age, height, wife and children
Source: Legit.ng