Top 10 trending Fancy Gadam songs
The musician Fancy Gadam always makes his fans happy every time his brand new song is released. His ways of performing in Afropop, reggae and dancehall genres have won the hearts of many people not only in Ghana but in other countries as well. Which Fancy Gadam songs are the most popular and played in every club? Learn about his greatest hits!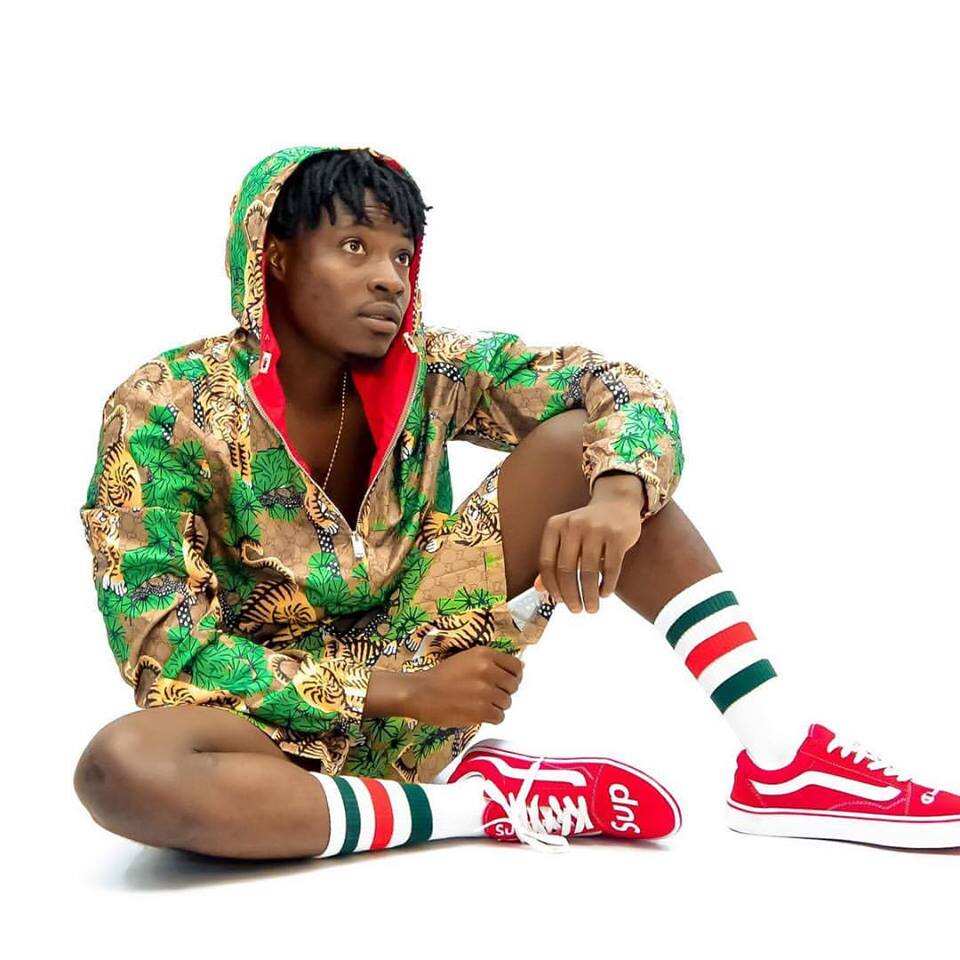 Afropop has gained popularity in recent years, and a lot of giants of this genre are earning millions for their album sales and performances today. Fancy Gadam is not an exception: he masterfully combined African pop music with reggae and catchy dance tunes. If you love jamming to the fresh and creative music, you would appreciate Fancy's tracks!
Fancy Gadam, his success story and memorable songs
The birth name of this musician is Mujahid Ahmed Bello, and he was born in 1988. His native town is Tamale, Ghana, where he was born in Hausa Zongo suburb. Fancy decided to become a musician at the age of twelve and started performing at different schools. Eventually, he began attending studios and recording his tracks there. Today, he is the most successful music artist in the Northern Region of Ghana – he has released five albums. Some of his influences were Wizkid, Davido and Banky W, the famous Nigerian superstars.
The five albums of Fancy Gadam have given us plenty of memorable songs that we still are unable to get out of our heads. If you want to know which songs of Fancy are the most popular among listeners, here is a list of his best hits!
Top-10 Fancy Gadam songs
The Ghanaian music star knows a lot about producing unforgettable tracks. Here, you will be able to make sure of it yourself, and check out the "must-listen" songs of Fancy Gadam.
1. Fancy Gadam – Only You (ft. Kuami Eugene)
This original melody shows us that some of the best things are made due to the fruitful collaborations. In this case, the Ghanaian Afropop master Fancy Gadam decided to team up with the popular artiste from Lynx Entertainment label, Kuami Eugene. This young singer knows a thing or two when it comes to making true hits, as he is most famous for his breakthrough songs "Angela", "Wish Me Well" and "Confusion". He is also a winner of "Best New Artist" award at the various ceremonies, including Vodafone Ghana Music Awards. So, Fancy Gadam made the right choice when he was picking a fellow star for collaboration. Moreover, the fans of both singers were thrilled to hear the good news.
From the very first notes, this track captivates with its genuine Afropop atmosphere. The voices of Fancy Gadam and Kuami Eugene sound beautifully in-sync, and we can not help but wish these two collaborated again someday. It is also worth mentioning that the producer of this spring jam of 2019 was Stone B, who is no less responsible for giving us such a super hit than the two musicians.
2. Fancy Gadam – Ma Baby (ft. Mugeez)
At the end of 2018, Fancy Gadam released a surprising track for his fans called "Ma Baby". The interesting feature about this tune is that it was made in collaboration with another excellent artist, Rashid Mugeez from the hip-hop duo "R2Bees", who goes professionally by Mugeez. It is common among the African artists to work together on their music, and in this case, Fancy and Mugeez did not disappoint their admirers.
The track makes you want to stop whatever you are doing right now and start dancing like there is no tomorrow. The music video for "Ma Baby" shows it pretty well: it includes a sweet urban love story, fashionable clothes and stunning choreography from the artists and dancers.
3. Gariba – Hawka (ft. Fancy Gadam)
Fancy Gadam is a featured artist on this song, and he did a great job at creating a banger together with Gariba Yarozamani, the pride of Afrobeat music. "Hawka" was produced by Fimfim, and from the first time we hear it, we know it was a good idea to combine two northern hitmakers on the same music project.
The song has a party vibe to it, and once the listeners hear it, they are carried away in the world of eternal summer where you can have fun until the sunrise. These musicians were born for collaborating, and perhaps they will give us some more hits like this in the future.
4. Fancy Gadam – Yaka Chana (Where U Dey Go) (ft. Mr Eazi)
Probably every fan of Fancy Gadam was elated to hear about him making a track together with Mr Eazi, who is one of the Nigerian music giants and a pioneer of Banku music style. It was apparent from the beginning that they will make something creative together, and the two did not let our hopes down.
The song focuses on the incredible sound of Fancy and Mr Eazi's voices and the native Afropop tunes. The official video for this catchy song is made very professionally with the use of various vibrant colours, which clearly symbolise the fun and lightness that Fancy Gadam and his famous colleague Mr Eazi wanted to bring with the release of this song. You will never get the words "Yaka Chana" out of your head after listening to it – proceed with caution!
5. Fancy Gadam – Prayer
This song is entirely different from everything else that Fancy Gadam does: while the usual style of his music is fun and upbeat, this one covers a sombre and upsetting topic. The backstory of this song is tragic: it honours the fans who have lost their lives in the accident that happened in June 2018. Some supporters of Fancy Gadam and his co-performer Patoranking have lost their lives in a fatal, tragic car incident. They were on their way to the airport to welcome Patoranking, who had to sing together with Fancy at the Tamale Sports Stadium that day. After hearing the news, Fancy did not have a heart to perform in front of the crowd and postponed the show.
All the emotions that Fancy Gadam experienced after this tragedy was poured into a moving song. Stone B produced the track, and the single cover depicts the crying singer on the black background. When you hear the tune, especially after learning the backstory of the song, it is difficult to hold back tears. Fancy recorded this track to pray for the souls that were lost and for the families that were left without loved ones. It is definitely the most emotional song among his discography.
READ ALSO: Top 10 trending Kuami Eugene songs of all time
6. Fancy Gadam – I'm Black Star (ft. various artists)
The talented Afropop musician from Ghana does not waste any time when it comes to creating true hits that would make people gasp in awe. For this song, he decided to collaborate with not one, not two, but a total of six different artists! All of them got together to add something new and personal to the track and create a wild mix of talent and innovation. The singers that collaborated with Fancy Gadam on this track were Yaa Pono, Edem, Kuami Eugene, Kidi, Adina and Feli Nuna, and the result was explosive.
The song was written to praise the black stars that work every day to create the amazing African music, and it has since become the anthem of local artists. Except that, the lyrics also preach peace and sense of togetherness, which is clear from the number of singers that come from different backgrounds and still agreed to unite their forces to record this song. From the first notes of the song, this feeling of unity becomes evident, and the genuine voices of the artistes stay in your head for long.
7. Fancy Gadam – Case
Listening to the song "Case" for the first time makes you think that it was clearly produced in a hit-making mood and atmosphere. It is true that the most experienced people worked on the tune: after all, the producer of this banging track is Dr Fiza. From the refreshing tune of this song, it becomes apparent that Fancy Gadam planned for it to become deeply loved by the fans and cherished by the party enthusiasts. Another thing that the Ghanaian artiste proved to the audience is that he does not necessarily need to collaborate with other singers if he wants to make a real jam and that he is perfectly capable of creating a killing track on his own.
"Case" was released in February 2018 and instantly blew the minds of the admirers. It is one of those songs that would make even the most tired person get up and dance. The fans also appreciated hearing creative African motives in the track. It contains some interesting melody choices and preserves the spirit of Fancy Gadam's most famous songs.
8. Fancy Gadam – Customer (ft. Patoranking)
Usually, when two talented musicians unite to work on a song together, the fans go wild. This was what happened when Fancy Gadam announced about working together with Patoranking, the Nigerian professional musician who works in the reggae and dancehall genres. Just like Fancy, Patoranking was not new to the world of Afropop music: he already released singles in collaboration with some of the most respectable artists from Ghana, Tanzania and Nigeria, such as Tiwa Savage, Timaya, Sarkodie and Diamond Platnumz. So, everyone who appreciates quality Afropop music knew from the beginning that the song is going to be a hit, and expected something really exciting from the cooperative work of Fancy Gadam and Patoranking.
The song "Customer", which featured these two brilliant musicians at once, was produced by Guilty. It had the unique sound, and the fans noticed that it was not like any previous works of the singer. Except for the song, Fancy Gadam and Patoranking also collaborated on the music video, which was directed by Clarence A. Peters. Since the video was released a few days before New Year's day, it has a homely winter feel to it with the holiday costumes and snow. However, the other parts of the clip creatively represented all the other seasons: hot summer, rainy autumn and changeable spring. As normally, the musician also impressed with the choreography.
9. Fancy Gadam – Nation Champion
Every musician dreams of recording an inspiring song, and our main character was not an exception. Like every other track of this talented Ghanaian, this song was very warmly accepted, and all the Afropop admirers gave it a listen. "Nation Champion" is a track from the album "Mujahid". It had Stone B, who often works together with Fancy, as a producer. This song is very upbeat and instantly brings a smile to the face.
Of course, since this track became a hit, the performer decided to record an official music video for it. The main focus is on Fancy leading a comfortable life, travelling in the luxurious yellow car and dancing with it in the background. It also includes the scenes of the singer riding a kart in the desert area and having a lot of fun.
10. Fancy Gadam – Total Cheat ft. Sarkodie
Finally, this is the track that has brought Fancy to the limelight even more than before. The 5M Music artiste did not waste any time thinking who else to collaborate with and decided to invite his Ghanaian colleague Sarkodie, who is a successful hip-hop and rap performer and the award-winning music star. Before it came to the public knowledge that they will collaborate, there was a lot of speculation on social media, and when the fact was finally stated, the hype was intense. The two superstars from Ghana working on the same project sounded incredibly promising, and in the end, they delivered a stunning result that the fans of them both will not forget for a long time. This banger was produced by KillBeatz, and it included the best performance from both Fancy and Sarkodie.
"Total Cheat" is probably one of the most catchy songs by our today's hero. The track includes a lot of memorable elements and the incredible vocals from the two Ghanaian celebrities. The lyrics depict the girl who is cheating on her boyfriend, even though some people thought it was discriminating against females. Since they are both award-winning professionals, they knew how to engage the public. Of course, the release of the music video for this hit followed later. The video was directed by David Nicol-sey and took place at the beautiful expensive villa.
We hope one or more of those songs caught your attention and ended up in your playlist! There are a lot of opportunities online to download Fancy Gadam songs, so you could easily add some of them to your daily music routine.
What is your favourite song by this inspiring Afropop artiste? Perhaps we missed a song on our list that you like? Let us know about your thoughts in the comment section below!
READ ALSO: List of all Lil Wayne songs so far
Source: Legit.ng