5 great smartphones for selfie lovers
Purchasing a mobile phone with great camera quality can be an arduous task due to the improvement in technology. It has finally comes to the point that phones are no longer ducked by photographers but positively embraced as camera alternatives.
Phones have now become a luxury especially to youths who love taking pictures. They don't mind spending as much as N500,000 in purchasing the latest mobile phone. There are lots of phones with good camera qualities but some are still much better.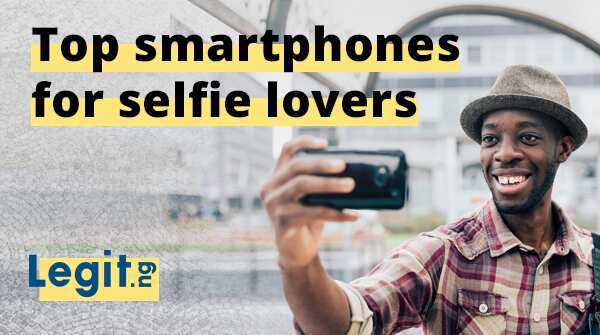 Some of these phones include Huawei P20 Pro, Google Pixel 3XL, Samsung S10 and much more:
1. Huawei P20 Pro: The P20 Pro offers a Digital Single-Lens Reflex (DSLR) experience and quality. Each camera serves a different purpose. The main 40MP sensor captures rich color, the 20MP secondary monochrome sensor captures additional details and the third 8MP telephoto lens is used for zoom and additional focal length. You also get a great 24MP shooter with a f/2.0 aperture up front. The camera does a great job with exposure, getting the right white balance, and capturing color. Overall, you can take some great-looking selfies with the front-facing camera of the Huawei P20 Pro.
2. Google Pixel 3XL: The Pixel 3 XL takes absolutely fantastic photos, whether you're shooting in broad daylight or murky nights. On the back of the Google Pixel 3 is a 12.2MP sensor, with an f/1.8 aperture and OIS. On the front there are two cameras, both 8-megapixel sensors with one acting as a wide-angle camera.
3. Vivo V11 Pro: The Vivo V11 Pro is one of the best selfie camera phones. The mobile comes with 25MP front selfie camera and is one of the first phones to come with a super high-resolution sensor and AI support to improve the image quality. The phone has a new AI face shaping feature that improves the facial features and produces clear selfies.
4. Samsung S10 Plus: The biggest highlight of the new Galaxy S10 Plus is that it adopts the infinity-O display screen. What sets the S10 Plus apart from other devices is the new ultra-wide panorama lens which delivers a 123-degree field of view. The 16MP camera allows you to fit more into your shot, while also allowing 2x optical zoom when combined with the 12MP wide-angle and telephoto cameras. Samsung's 10MP and 8MP front-facing cameras deliver quality selfies with enhanced depth.
5. Honor 10: The Honor 10 features a beautiful, notched-display design, and comes with the now expected dual rear camera setup of 16MP and 24MP shooters. Up front is an impressive 24MP unit as well. If you are looking for a slightly more pocket-friendly smartphone to meet your selfie needs, the Honor 10 is definitely worth considering.
Source: Legit.ng