Kim Zolciak net worth, salary, age, height, husband, children
Kim Zolciak is a famous American TV star, who gained fame through filming in the series "The Real Housewives of Atlanta." Today the lady lives a happy life, though her path to success was really tough. Read on to find out more about Kim Zolciak net worth, salary, age, height, husband, children, and gossip about her.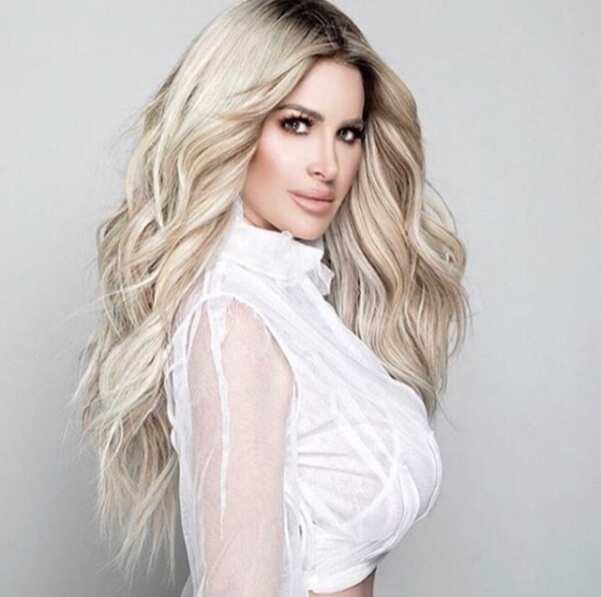 Kim Zolciak was born in Pensacola, Florida, on May 19, 1978, but then her family moved to Windsor-Locke, Connecticut, where she grew up. She graduated from East Catholic high school in Manchester Connecticut.
After graduation, she entered the University of Connecticut and enrolled in the nursing programme. Later in 1999, the beautiful lady and her parents moved to Atlanta, Georgia.
Kim Zolciak net worth and salary
In 2008, Kim first appeared on television by taking part in the filming of the series "The Real Housewives of Atlanta."
How much does Kim Zolciak make per episode?
Kim appeared in the first five episodes, and her fee for filming was 600,000 dollars for each season. However, after filming the fifth season, she decided to leave the project for the sake of shooting her own spinoff "Don't Be Tardy."
Many critics then stated that her own show would not have any financial success and that its popularity would be extremely low. However, Kim's project was extended for four seasons and was very successful. One of the main factors for the success of her project was that the shooting of the show was continuously covered with information about the upcoming wedding with NFL star Kroy Biermann.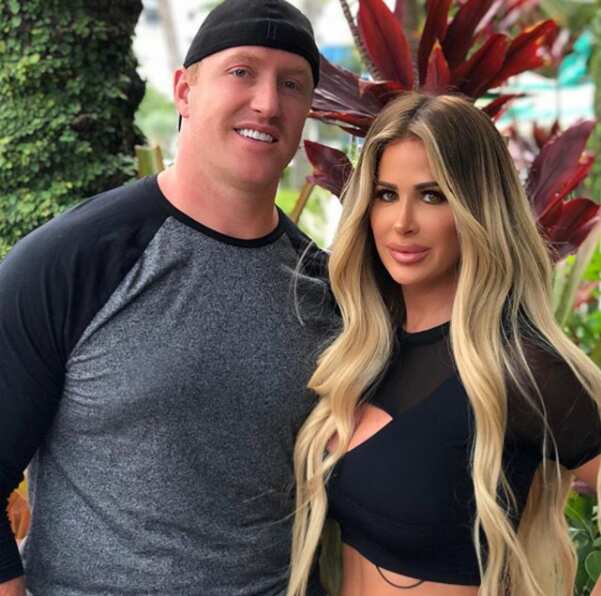 Also, in 2015, the beautiful lady took part in the 21st season of the favourite TV show "Dancing With The Stars," but was forced to leave the show in a few weeks due to health issues.
Kim also quite successfully tried herself as a singer, and in 2008 she released her debut track titled "Tardy for the Party." The track was written and produced by her colleague on television Kandi Burruss. After the premiere of the track at "The Wendy Williams Show," the song entered the top ten of the best dance charts in the top-rated music service iTunes.
How much is Kim Zolciak worth?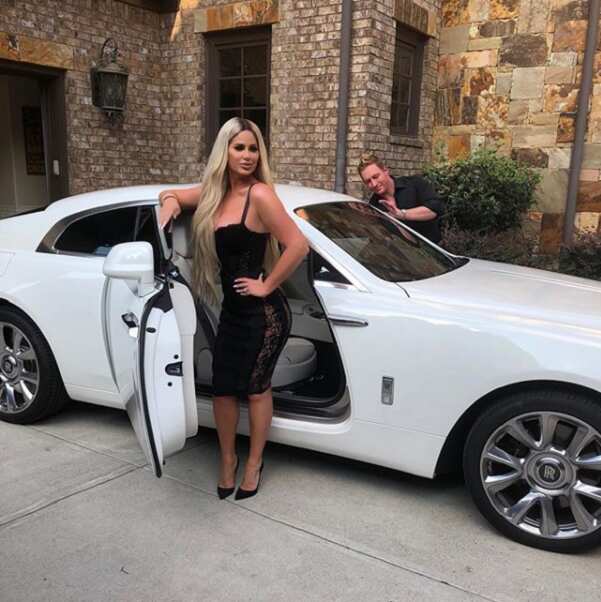 If you take into account Kim's successful television career, as well as excellent commercial results from the launch of her perfume and cosmetic lines of products called "Kashmere," and "KAB Cosmetics" then Kim Biermann net worth is in the range from 500,000 to 4 million dollars.
READ ALSO: ESPN Molly McGrath: age, height, measurements, husband
Moreover, it should also be borne in mind that her husband, Kroy Biermann, also owns assets of about 5.5 million dollars.
Kim Zolciak age
The beautiful lady was born on April 19, 1978, in Pensacola, Florida in a military family; her childhood years were spent in Windsor Locks, Connecticut (Windsor Locks, Connecticut). Now she is 40 years old and will turn 41 soon.
How tall is Kim Zolciak
Height: 170.2 cm
Hair colour: light blond
Eye colour: brown
The private life of the beauty
At the age of 17, the lady had a relationship with a 49-year-old local policeman Sgt. John MacDougald. They have met when the police officer interrogated Kim as a witness. For the policeman, this story ended with a 45-day suspension from service and, two years later, he retired.
Between 2001 and 2003, Kim was married to Daniel Toce (Dan Toce); after Dan and Kim broke up, the man was arrested for sexual abuse of a minor and sentenced to 2.5 years in prison.
READ ALSO: Taran Noah Smith now: age, height, net worth, wife, death rumors
Kim in March 2010 declared her bisexuality; then it became known that Zolciak had a relationship with Tracy Young.
Kim Zolciak husband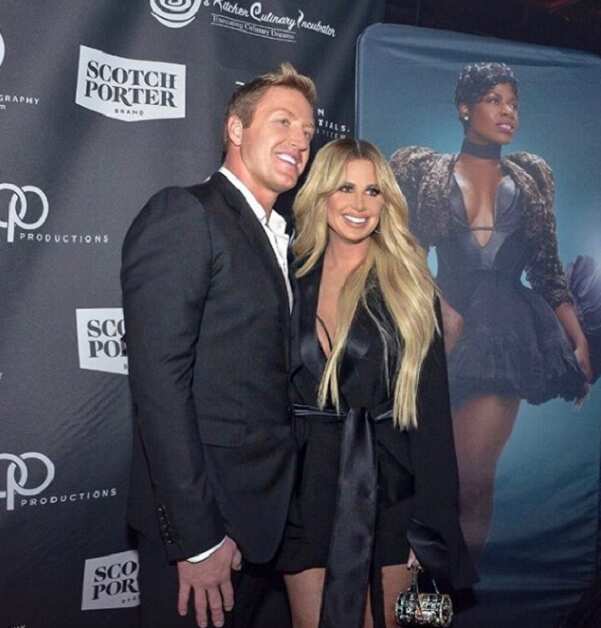 In May of 2010, Zolciak met Kroy Biermann, a football player from "Atlanta Falcons" team. It happened at a charity event project "Dancing Stars Of Atlanta Stars." The burnt-out relationship ended with a wedding on November 11, 2001.
Kim Zolciak children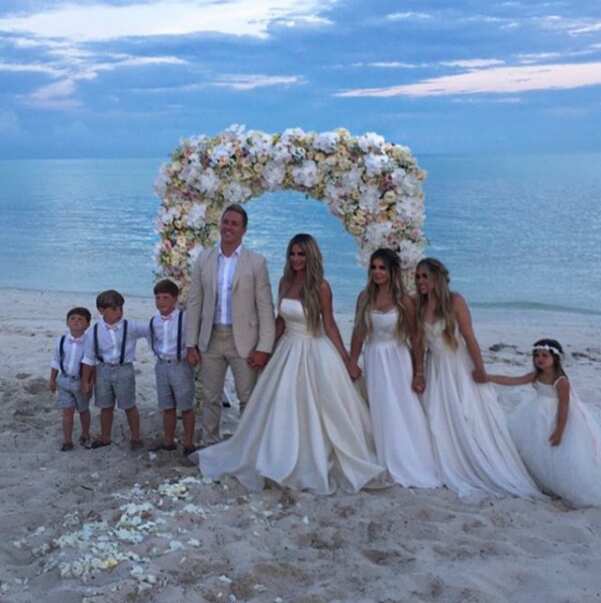 Now Kroy and Kim bring up six children - Kroy Jagger Biermann, Jr., Kash Cade Biermann and twins Kaia Rose and Kane Ren as well as two Kim's daughters from previous relationships: Brielle Kareena and Brielle Ariana Biermann.
Kim Zolciak hot story
On May 2, 2013, Kim's colleague in Atlanta's Real Housewives, Kandi Burruss, and her assistant, producer, and songwriter Rodney 'Richard' (Rodney 'Don Vito' Richard) sued Kim Zolciak in court. The subject of the proceedings was the income Zolciak received from the sales of the single 'Tardy for the Party'.
According to the filed documents, the song was written both for Kim and Rodney though Zolciak presented a single into the world and began to earn on its sales, without bothering about the preliminary agreement or the solution of the legal issues.
READ ALSO: Miss Gina Darling bio: age, height, parents, boyfriend and hot photos
Candy Barrass also tried to obtain a temporary restrictive order designed to stop further sales of the single and ensure the destruction of both all existing copies of the single and all products issued by the defendant and related to the actual violation of the plaintiffs' rights.
"Photoshop fail"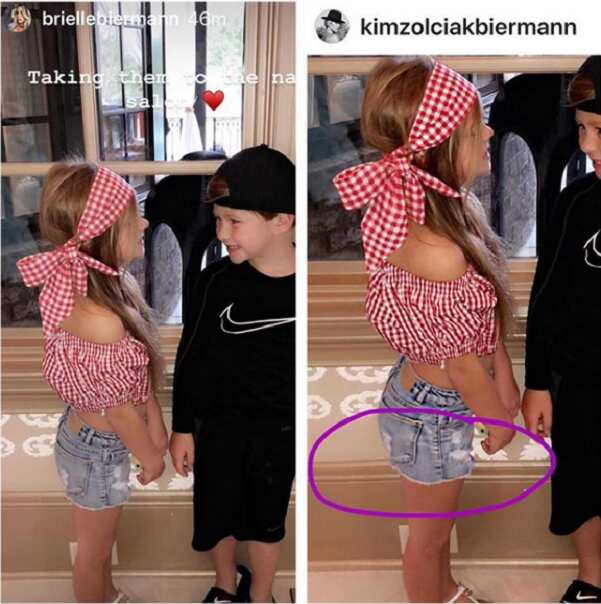 The American singer and reality star Kim Zolciak-Biermann also was criticised for retouching photos of her four-year-old daughter on Instagram.
The deception was exposed in the account of "The Good The Bad And The Fake," whose administrators are looking for photoshop traces in the pictures of celebrities. They posted both photos so subscribers can compare them. It turned out that the reality star was addicted to retouching, having increased her daughter's hips and reduced her nose.
Due to hard work and talent, Kim Zolciak net worth is constantly growing. The American country singer and TV star has an Instagram account with over 3 million fans. The TV-star continually publishes selfies, as well as pictures of her impressive figure and lavish lifestyle.
READ ALSO: Jessica Lowe bio: age, birthday, measurements, husband
Source: Legit.ng