Kodak Black net worth, bio, age, height, nationality, real name
Many people are interested in Kodak Black net worth. His fans see the bundles of money, expensive cars, golden chains and other luxuries on Kodak's social media. It makes people wonder how rich he is. Continue reading to learn more about the rapper's exciting life.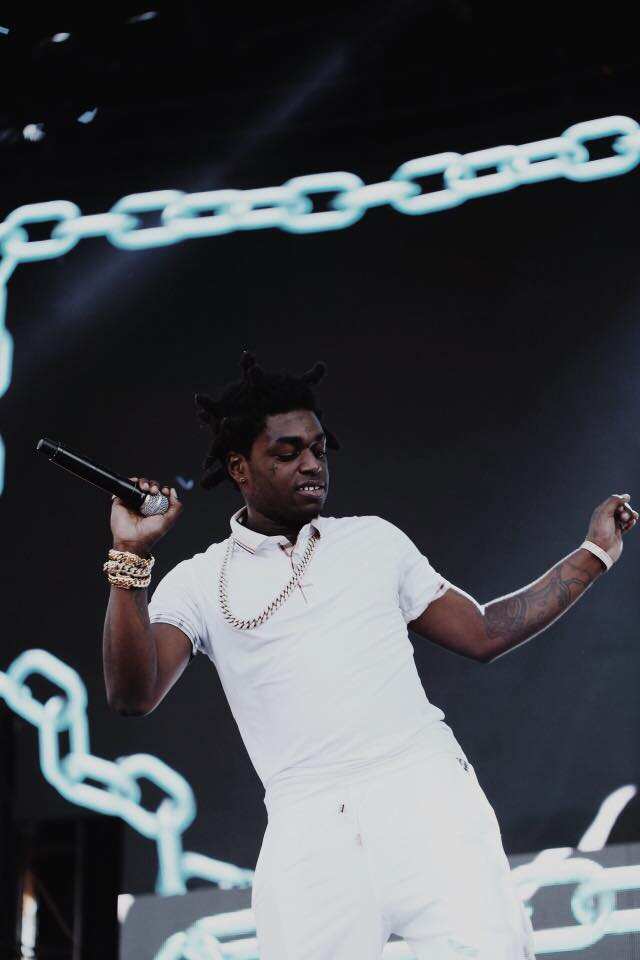 Performers in the rap industry have always been associated with wealth, and Kodak is a good example for it. In his 20's the rapper collected an impressive list of criminal records. At the same time, he makes a lot of money, his music is on the peak of popularity. People consider him a controversial person because of his legal issues and scandals. However, the reasons for such behavior stay unclear to many people.
Kodak Black bio: personal information and a brief biography
When we read the rapper's bio, we can see that he has several nicknames: Kodak Black, Bill K. Kapri, Dieuson Octave. Many fans confuse them and do not know what is Kodak Black real name: it is time to make it clear.
Dieuson Octave is his original birth name. He named himself Kodak Black when he registered a profile on Instagram and then it became his stage name. One year ago, he decided to change his original name to Bill Kahan Kapri.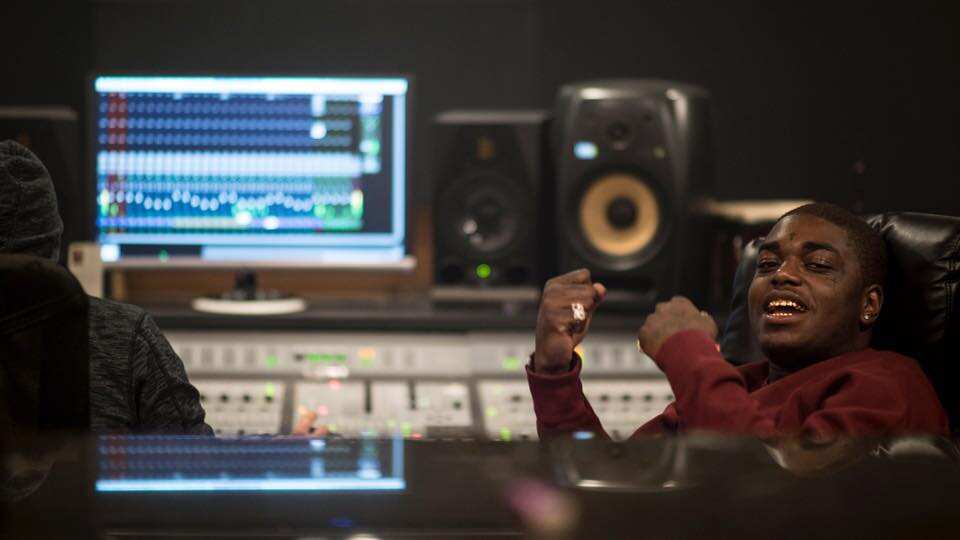 While the rapper was in prison, he began to communicate with a Hebrew priest who gave him lessons on Hebrew Scripture. Kahan means 'priest' in Hebrew, so the reason for the name changing is clear. The rapper also mentioned that he wanted a fresh start. Bill Kahan Kapri is the new Kodak Black full name, but it does not mean that he will stop using Kodak Black as his stage nickname.
READ ALSO: Post Malone net worth, age, height, house, cars
Another question people ask is, "How old is Kodak Black?" The rapper was born on June 11, 1997, and Kodak Black age is only 21 now. His hometown is Pompano Beach in Florida state, where he spent his childhood. Kapri's parents were native Haitians, but for specific reasons migrated to the USA. There is no information about his father; we only know that the mother raised the boy alone and they lived in Golden Acres, one of the many public housing projects all over the USA.
He got involved in rap music in primary school, and it was a hobby for the boy. Bill spent his mornings at school and later wrote record tracks. J-Black was his first nickname. Kapri managed to combine studying and work, but not successfully. Friends often involved him in burglary and fights, so that is why he was kicked out of school in 5th grade. He then came back to middle school but was arrested for vehicle theft.
Kodak had a lot of ambitions and joined the band Brutal Youngnz when he was only 12 years old. Unfortunately, he saw no future within this group and after several years joined another local group, The Kolyons. It was steps towards his solo career.
He released his first mixtape named Project Baby at 16 under the name J-Black. It became popular in local clubs and radio stations. The success of this mixtape motivated him, and Kodak started to work hard. In 2014, he dropped mixtape Heart of the Projects and in 2015, released The Institution album.
No one even thought that Kodak's popularity would go beyond his region or state. Canadian rapper Drake played a significant role at that stage of Bill's life. Drake used the Skrt track for an Instagram post, and a lot of his followers found out about Kodak Black.
In the same month, Kodak signed a contract with music label Atlantic records.
READ ALSO: List of all Lil Wayne songs so far
From that moment, a wave of fame covered him. Bill started to record songs with other famous performers such as French Montana, Travis Scott, Offset, Lil Pump and others. None of his following releases went unnoticed:
Skrt track got to the 10th place on the Bubbling Under R&B/Hip-Hop Songs chart on the 1st week.
Lil B.I.G. Pac mixtape reached place 49 on Billboard "Top R&B/Hip-Hop Albums" chart.
In 2017, Octave dropped the track Tunnel Vision, which was the first his song which became number 6 in USA Billboard Hot 100.
His debut studio album Painting Pictures got 3rd place on Billboard 200 and received Gold RIAA certification.
The same year, he released two mixtapes: Project Baby 2 and deluxe version.
In 2018, he dropped the second studio album named Dying to Live, which hit the 1st place in US Billboard 200. The hit songs ZEZE (feat. Travis Scott & Offset), Take one, Calling My Spirit reignited the public interest to the album and contributed to its popularity.
What is Kodak Black net worth?
As of 2019, Kodak has seven mixtapes and two studio albums. Considering this information, Kodak Black worth cannot be small.
According to the celebritynetworth.com Kodak net worth is 600,000 dollars. It is no wonder because he receives 190,000 dollars every month from his YouTube channel. Besides, he gets money from album sales and concerts. There is an opinion that his net worth can go down because of his behavior, but Kodak has a different point of view on that.
Private life and controversies
Although his parents were not native Americans, Kodak Black nationality is American, and his ethnicity is Afro-American. Fans want to know everything about this poster boy and argue on how tall is Kodak Black, because search results are very different and estimating his height by a photo is an impossible task. Kodak Black height is between 5 feet 6 inches and 5 feet 9 inches.
Speaking about him, it is impossible to omit his legal issues. Firstly he broke the law at school, and it was due to misdemeanors like fights or petty theft.
Kodak bears an inglorious list of prior convictions:
In 2015, police arrested the rapper and accused him of beating, robbery, burglary, and kidnapping and the possession of cannabis. Later they let him off.
In the spring of 2016, Kodak was arrested again and charged with possession of a weapon, evading a police officer and a drug charge. In March, after another arrest, he was imprisoned.
In September of that year, he was sentenced to 4 months in prison for drug possession.
Immediately after the release, he received a new charge from a woman. She accused him of sexual assault. The woman said it occurred in Florida after his performance. As a result of this legal proceeding, he was released on $100,000 bail.
On May 2017, the police arrested him because of violating house arrest. The court imposed on him a sentence of one year in prison. He was eligible for parole only after successful completion of a life skills course. He walked free in June.
In January 2018, he faced several charges including drug possession, child neglection, and theft of a firearm and others. The court dropped several charges. After seven months of imprisonment, the court let him off.
Kodak uses this 'rich' experience to create his songs. Such tracks as Heartbreak Kodak and Can I were written in jail. Without his criminal past, he could never have written such amazing tracks. The numerous scandals helped him to gain the popularity he has now.
Not very much is known about his relationships with girls. Once he said that he doesn't like dating black girls. We know that he has had no long-term relationships. There were rumors that he dated Daniele Bregoli, who featured his song Bestie. A little bit later, she disproved all gossip. Then for some time, he dated Cuban Doll. They broke up, and later she dated another famous rapper 6ix9ine.
Kodak has a 4-year-old son from the ex-girlfriend. He did not know about his existence until the boy was one year old. The rapper pays alimony every month and can see his son at any time.
There are no new photos with girls on his Instagram profile, so we may not know who he is seeing. Recently, Kodak hosted an Instagram live and stirred up a lot of emotions by his statement. The rapper said that he had the intention to date Lauren London, the widow of Nipsey Hussle who was shot on March 31.
After this situation the amount of Kodak's haters multiplied.
Judging by his behavior and Instagram posts, one can say that Bill loves a luxurious life He works hard to earn money for a happy and luxurious life, so we expect that Kodak Black net worth will steadily grow.
READ ALSO: Rapper Tyga's net worth and assets
Source: Legit.ng