List of all Kwesi Arthur songs so far
Kwesi Arthur songs will help you get to know the international-grade hitmaker that has taken Ghana and neighbouring countries by storm. The fact that he is young and talented is even more exciting as this shows that he still has a lot to offer. It takes listening to one or two of his brilliant tunes to know that he is a star.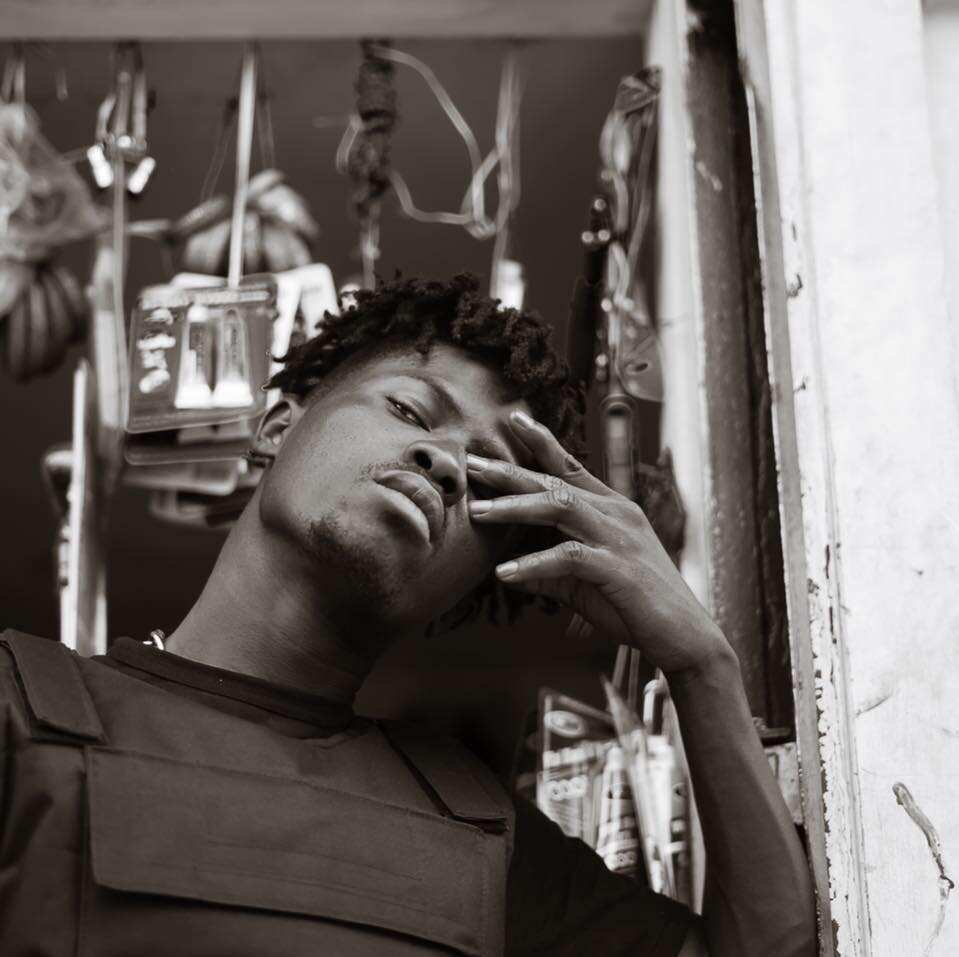 Kwesi Arthur is an impressive young man with a passion for singing. At his age, he is able to write and sing deep lyrics that make all his songs relate-able. It is as if he is more interested in making an impact in society and not just entertainment, as should be the case with all artists. Kwesi's songs will speak to your core. Check out the following examples for an unforgettable experience.
All of Kwesi Arthur songs
Having been in the industry for quite a while now, the talented musician has worked on a number of hits that you will enjoy. The following is a list of all his songs.
Kwesi Arthur songs 2018
Are you considering Kwesi Arthur songs download options? If so, then these tunes from 2018 will make a great addition to your favourite playlist tunes.
1. No Title
Released on 2nd August 2018, this hit tune is a narration of his journey to the mainstream and how he relates to people with regard to his music. The impressive video and visuals were shot in Los Angeles which shows that the artist has gone international. The quality of both video and vocals make the tune great to listen to. The message at the end is one that every person will identify with. We should always do what we want to and not to please anyone.
2. Fever
It is another of Kwesi Arthur 2018 songs that do not disappoint. The artist showcases his mad skills in rap and singing. This is one of the tunes that are on fire, and one that has been well appreciated and accepted by fans in Ghana and beyond.
3. Feels
When Manifest comes together with Kwesi in a collaboration, the brilliant result is that a smart tune is born. This is exactly what happened here. The two artists created an anthem that is impossible to ignore. In slightly over 4 months after its release, the almost half a million views are proof that the song is doing really well. Feel free to download Kwesi Arthur genius collaboration with Manifest and enjoy listening to the cool jam even as you work.
4. Anthem
It is a January 2018 production that has attracted over 1.5 million views to date. The tune is addictive, and the video itself is very catchy, not to mention the powerful message. The powerful combination of the different aspects makes Kwesi's music stand out.
5. Woara
This touching number will get to anyone that needs to be inspired. The artist appreciates the fact that his journey is all about the grace and mercies of God. His success and journey are all attributed to God who made it possible for him to be where he is today.
6. Don't Keep Me Waiting
This great love song will make you fall in love with your girl over and over again. The artist shows his adoration for his girl in a manner that will make you feel jealous. The beautiful chocolate ladies used in the video will also make you appreciate the beautiful African queens.
7. African Girl
The young artist teams up with King Shatta in this fantastic banger that was released in December 2018. The great music is one that any lover of great African music should have in their playlist. Dedicate the tune to your hot African lady.
READ ALSO: Stonebwoy – Slay Queen (Fvck You Cover): video, lyrics, reactions
2019 songs by Kwesi
Kwesi has continued to wow fans even in 2019. The following are some of his latest hits you will enjoy listening to.
1. One Stone
Published on 5th April 2019, the song has attracted a lot of positive comments on YouTube. Most listeners have appreciated the song as a fiery one with lots of people praising the brilliant artist for a fantastic delivery.
2. Collect
Just by how the song starts, you can tell that E.L and Kwesi have done an excellent job with this one. The message in this banger will make anyone re-evaluate their life if they have been doing wrong.
3. Porpi
When considering to download Kwesi Arthur songs, make sure this is one of the tunes in your list. Those that love dancing will appreciate the tune as the beats are addictive and will get anyone on their feet. Indeed, as some of the fans say on the comment section, Kwesi has transitioned into something infectious. It is impossible to ignore the star.
4. Pilolo
Guiltybeatz and Mr. Eazi join Kwesi in the making of this hit tune. If you are the kind that loves to dance, then this will definitely get to you. It will not be surprising if you find yourself replaying the tune time without number.
5. Mr. Badman
It is another collaboration where Kidi works with Kwesi to release a banger that was out in January 2019. Apart from the fact that the video is fantastic and the young singers are bringing there A game to play, this tune will remind you to pray for yourself and to keep doing what you do best.
The best of Kwesi Arthur songs will teach you and at the same time entertain you. Consider sampling a few of his tunes to settle for the best hits.
READ ALSO:
Idowest – A Day Money: video, lyrics, reactions
Victor AD Ft. Davido – Tire You: video, lyrics, reactions
Top 10 trending Ebony songs of all time
Source: Legit.ng