Ebony songs are epic tunes that introduce Ghana as a country with talented artists that can deliver. Even after she has been gone for a while, her melodies still trend, because they were perfectly done, something that only great artists can pull. Ebony's songs are unique making it easy to fall in love with them.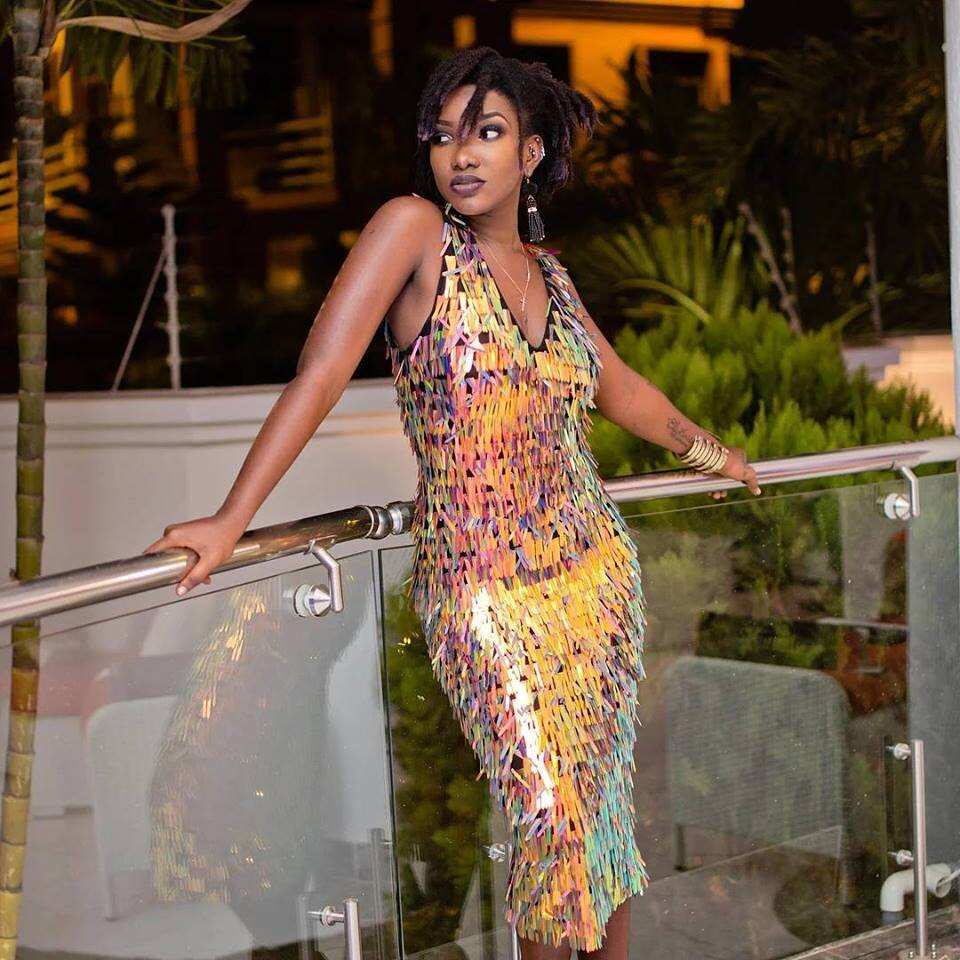 Ebony is no ordinary artist. She was a young woman with powerful vocals that changed the dance hall music in Ghana and took Africa by storm. Whatever she put her mind to do, she delivered excellently. Even though it is sad that the world was robbed of such a young and talented artist, her legacy lives on. The following 10 trending lyrics introduce and keep Ebony alive long after she has gone.
Top 10 Ebony songs that still trend today
Are you looking for perfect Ebony songs mp3 download options for your phone or PC's playlist? If so, you will be pleased to note that the young woman left behind a rich variety to select from. Her voice stood out making dance hall music to be appreciated on a whole new level. Check out the following examples.
1. Poison
The 5 million plus views on the YouTube video is proof that the song was well received. You do not even have to understand the lyrics for you to appreciate this powerful melody. This evergreen tune may be two years old, but Ebony's voice makes it seem like a new banger that has just been released. With a fresh video to go with it, the chances are that it will be here for a long time.
2. Maame Hw3
This example of Ebony songs, Maame Hw3, is probably the best song done by the late artist. Her voice comes through so powerfully, packed with a message that many can identify with. Domestic violence is not something that is new. Listening to this tune will make you wake up to the reality of this menace. In addition to that, you may just start listening to your mother for she is right, even if you cannot see it. It is not surprising that the song has close to 9 million views on YouTube.
3. Sponsor
Ebony was always known as a controversial singer who did not hold back anything in her hits even when the message was not to go down easy with crowds. This is what can be said of this particular tune as she sings about getting an older man to finance her lifestyle. The song may have seemed like promoting a vice, but that did not stop it from hitting over 7 million views on YouTube. Get the Ebony Slow Down mp3, and you will never complain.
4. Kupe
As one of Ebony songs, Kupe is clear in its message. She clearly wants to be the main lady in her man's life, to be in charge and not play as second fiddle. This is something that most women want but may be afraid to voice it. Listening to Ebony songs lyrics will remind you of the things that may be in your mind, but you are holding back. This is one of her earlier songs done in 2016 but is still a massive hit today with over 3 million views on YouTube.
5. Hustle
This Ebony Hustle song will get you on your feet dancing to its fast beats as you sing along to the lyrics and appreciate the message therein. She featured Brella in the powerful tune that continues to take the internet by storm. The reality of a life of hustling will always make the tune relevant no matter how much time goes by.
READ ALSO: Top trending Jon Bellion songs and albums 2019
6. Dance Floor
As one of her earlier tunes done in 2015, it is easy to see why her future looked bright. Even before she blew up, she was working on some brilliant tunes back then. Ebony was a genius talent that the world will forever mourn. Put the song on repeat and dance yourself out of your stress. You will not regret it!
7. Date Ur Fada
The queen of controversy released another hit that made the internet go wild. Date Ur Fada is a song that most men fear. It is a threat to men who break the hearts of women that love them. The warning goes like, "If you break ma heart I go date your fada, You gonna be my son you go call me moda." No man would want to be a stepson to the ex-girlfriend. Apart from the controversial message, the song is otherwise a great tune. The beats and vocals make it an excellent entertainment banger.
8. Turn On the Light
This is a perfect song for you and your lover. It is sensual, making a perfect tune for an intimate moment. With the fierce style of singing, not everyone will appreciate it, but it still is a perfect song for those that love riddim tunes.
9. Aseda
Ebony loved her God, and this tune proves it. She sings about how God has blessed her and how she glorifies him for everything. Indeed, all her achievements came to be just because God let them happen. This was one aspect that the artist never forgot.
10. Konkonsa Police
It was one of the latest releases before her death. Many will tear up when they listen to it. She was a sweet soul with a big voice. It is unfortunate what death does when no one expects or is prepared for it.
The 10 Ebony songs described above will give you a taste of who the great artist was. She was passionate about everything she did and did not hold back, which is probably what makes her hits stand out. Her demise is indeed a true loss for Ghana and Africa. The only consolation is that her great music lives on even when she has rested.
READ ALSO: