Marshmello net worth, bio, age, height, real name, face
Marshmello is a famous American DJ. His face is hidden under a mask, and so is his whole life. The DJ has received international recognition, creating remixes, and his songs reached the top in Billboard charts. Considering his popularity, many people are interested in Marshmello net worth.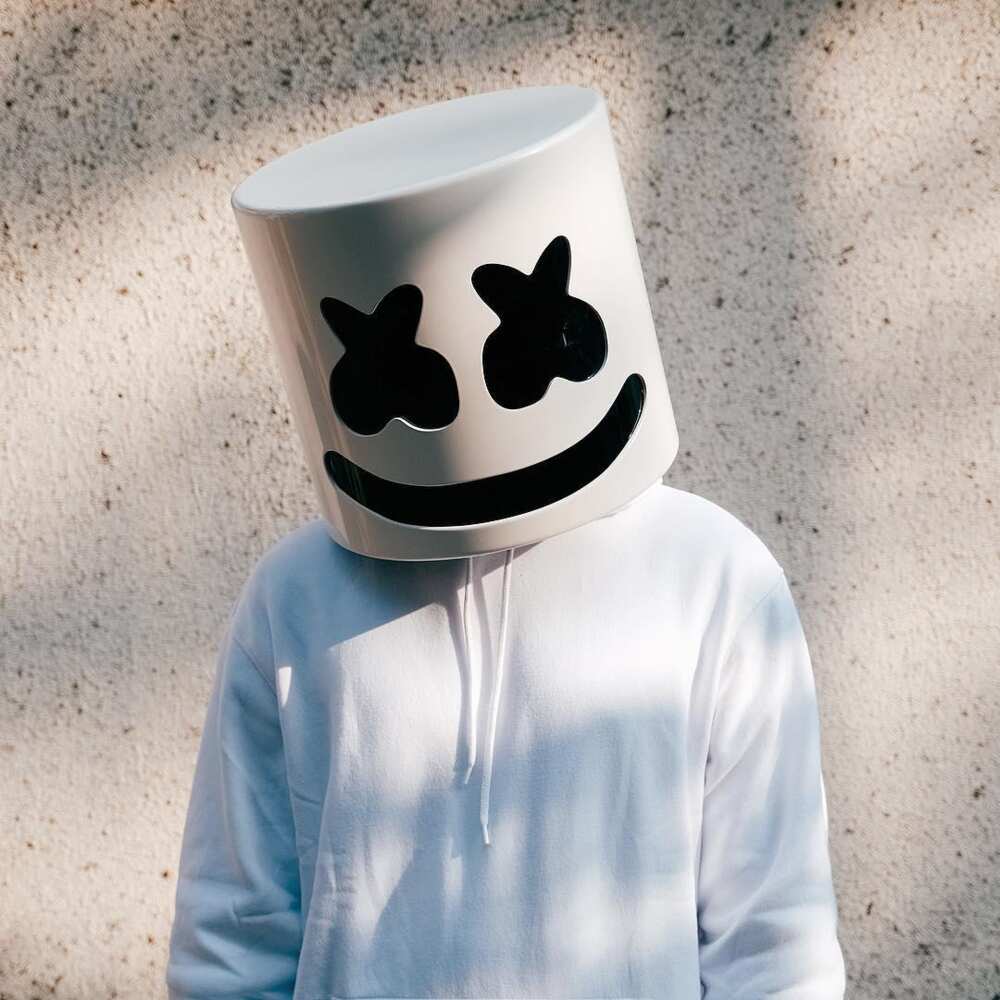 Children will say that marshmallow is a delicious sweetness, teenagers and adult people will not agree, they will say that this is one of the greatest DJs of the 21st century. Read on to find out top facts about the talented guy, who hides under the mask.
Marshmello net worth, bio and career
Marshmello net worth is $21 million. He also made the Forbes list 30 Under 30, as he earned a $44 million over the past two years. It is an unbelievable success, but how old is Marshmello? He is a young guy who in future will earn even more. Marshmello age is 26.
Marshmello real name is Christopher Comstock. He was born on the 19th of May, 1992, in Philadelphia, Pennsylvania, United States. His stage name is an alternative spelling of sweetness. On March 3, 2015, the musician posted his first song Wavez on his page on SoundCloud. After he released many successful songs, other DJs, noticed his talent and began to offer him their support and collaboration. The famous singer Skrillex reposted his song Find Me on the SoundCloud.
READ ALSO: Jordyn Taylor: age, ethnicity, parents, relationship with Trevor Noah
In 2016, the DJ released a debut studio album Joytime. It consisted of 10 songs and occupied the 1st position on iTunes top electronic albums on the first day. The DJ said the following on his official Facebook profile:
We did it! #1 on iTunes top electronic albums on the first day. Wanted to have all our music up on all channels so I self released this album, had no clue that you guys would support it so hard! Thank you guys for that. Its honestly really cool that we did this without any major labels.
This album was also on 14 peak position on Billboard. The album included the single Keep It Mello with rapper Omar LinX.
Marshmello collaborated with Ookay to release the single Chasing Colors with Noah Cyrus. Later he released tracks Twinbow with Slushii and Moving On with Demi Lovato. On July 28, 2017, the musician released a song called Love U as appreciation to his fans.
After his performance at Electric Daisy Carnival 2016, DJ jokingly revealed his real personality, removing his helmet, thus showing himself to the general public. At that moment everyone was surprised because it was Dutch producer Tiesto.
And on July 8, 2017, Indian actress Urvashi Rautela published a photo of Chris Comstock, Maggiore and Mo Shalizi on Instagram, stating that Comstock is the Marshmello. Unfortunately, she deleted that photo.
Marshmello face
The musician wears a special helmet during his concerts. It looks pretty funny, which gives it a lot of charm. As we have already said, his real name is Chris Comstock, who is also known as Dotcom. Speaking of his real identity confirmation, it was an interview with Yahoo!'s reporters Katie Couric and Skrillex in 2015. The famous DJ called him.
It's Chris, — Couric said.
Oh, Marshmello, — Skrillex responded, before picking up the phone and putting him on speaker.
There were a lot of questions about his real appearance after that interview. For example, "How tall is Marshmello?" or "Why is he hiding his face?" We can say that Marshmello height is 180 centimetres or 5 feet 11 inches.
Talking about his helmet, such famous musicians as Deadmau5 and Daft Punk inspired him. He hides his face to give more intrigue to his image, and just live a quiet life outside the scene. Even this anonymity could still make him a famous DJ.
Marshmello bio is mysterious, like the DJ himself. His music has specific notes that are different from the works of modern DJs.
After reading the information about Marshmello net worth, you may conclude that he is not just a talented musician but also a rich man. Listening to his songs at least once, you will not forget them.
READ ALSO: Blackpink Jennie Kim: age, height, parents and hot photos
Source: Legit.ng